Features
Best Comedy Movies on Amazon Prime Video
Need a laugh? Got 90 - 120 minutes to kill? Let us help with our list of the best comedy movies on Amazon Prime
Editor's Note: This post is updated monthly. Bookmark this page and come back to see what other excellent movie comedies get added to Amazon Prime.
Updated for March 2020.
You can see a complete list of Amazon new releases here.
Here's a fun fact about laughter for you. Some anthropologists believe laughter is an excellent way for primal man to express relief and signal that danger has passed once the saber-toothed tiger ambles away. Thankfully we don't have to deal with many saber-toothed tigers but that doesn't mean it doesn't feel great to laugh.
In that spirit, we've compiled a list of the best comedy movies on Amazon Prime for your viewing and laughing pleasure. This is an evergreen article, not tied to any specific time or news peg so there's no way for us to tell what's going on in the world when you read it. But we'll bet you need to laugh, regardless of when you do. Maybe it's overcast or maybe the machines have finally risen up and are bringing your neighbors to the human camps.
Clear History
The 2013 HBO comedy film Clear History is in some ways a natural prequel to tech-bro comedy series Silicon Valley. As a matter of fact one of the writers on the film, Alec Berg, is now an executive producer for Silicon Valley. The premise is familiar.
Larry David stars as the Steve Wozniak-esque Nathan Flomm who loses out on billions when he leaves a company led by Will Haney (Jon Hamm) before they introduce a world-changing electric car. In a perfectly Larry Davidian destructive way, Nathan then devises a scheme to get revenge on Haney. Clear History is fantastically funny and the kind of one-off content HBO can excel at.
The Late Shift
Give or take a Conan O'Brien firing here and there, the late night talk show landscape has been relatively stable in modern times. It wasn't always that way. Back when there were only a handful of network channels, the "late night wars" were a huge deal. HBO's The Late Shift, adapted from a Bill Carter book by the same name, dramatizes the biggest battle in the history of the late night wars.
Tonight Show host Johnny Carson has retired and both Jay Leno (Daniel Roebuck) and David Letterman (John Michael Higgins) engage is a political network battle to see who will replace him. The Late Shift is both hilarious and exciting. The relative unimportance of the battle at hand doesn't do much to detract from the drama and laughs at hand.
The Kings of Summer
Filmed in the lovely Metro Parks of Northeast Ohio (again: Go Tribe), The Kings of Summer is a truly touching and remarkably funny coming of age film. It's the story of three kids, who like so many youths before them become fed up with the world and take to the woods.
The trio build their own little abode and live as kings of summer until the perils of adulthood emotions like jealousy and romance creep in. It's a lovely, pastoral experience of a film featuring supporting performances from Nick Offerman, Megan Mullally and Allison Brie.
Landline
Landline was another modest hit for Amazon Studios at the cinema and now it's coming to its forever home on streaming. This comedy stars Jenny Slate, Edie Falco, and John Turturro and is about sisters in 1990s New York who think their father is having an affair. The idea of a period piece set in 1995 may be shocking to some but it's amazing how much just 20 years in the past can change the look and feel of a story.
Hell, the title of Landline sounds like pretty much the most ancient thing in all of moviedom. Regardless of the timeframe, infidelity may not seem like the funniest topic for a comedy but Landline is able to tell a compelling story of familial drama while being a light and funny blast from the past.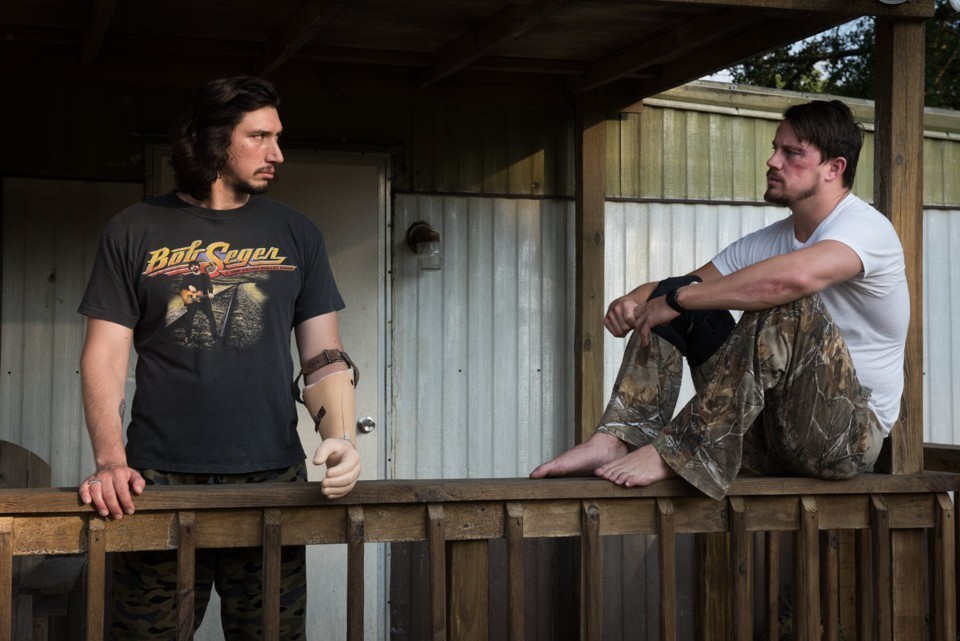 Logan Lucky
Steven Soderbergh has one of the more interesting senses of humor of all the major Hollywood directors. He tends to believe that heists are among the funniest activities human beings can engage him. And it's hard to argue he's wrong. Logan Lucky is an exciting, funny heist film.
Channing Tatum and Adam Driver star as blue collar Carolinan brothers Jimmy and Clyde Logan. After Jimmy loses his job at the Charlotte Motor Speedway, he and Clyde decide to rob it. The ensuing heist involves cockroaches, Molotov cocktails, and Daniel Craig as an expert safecracker.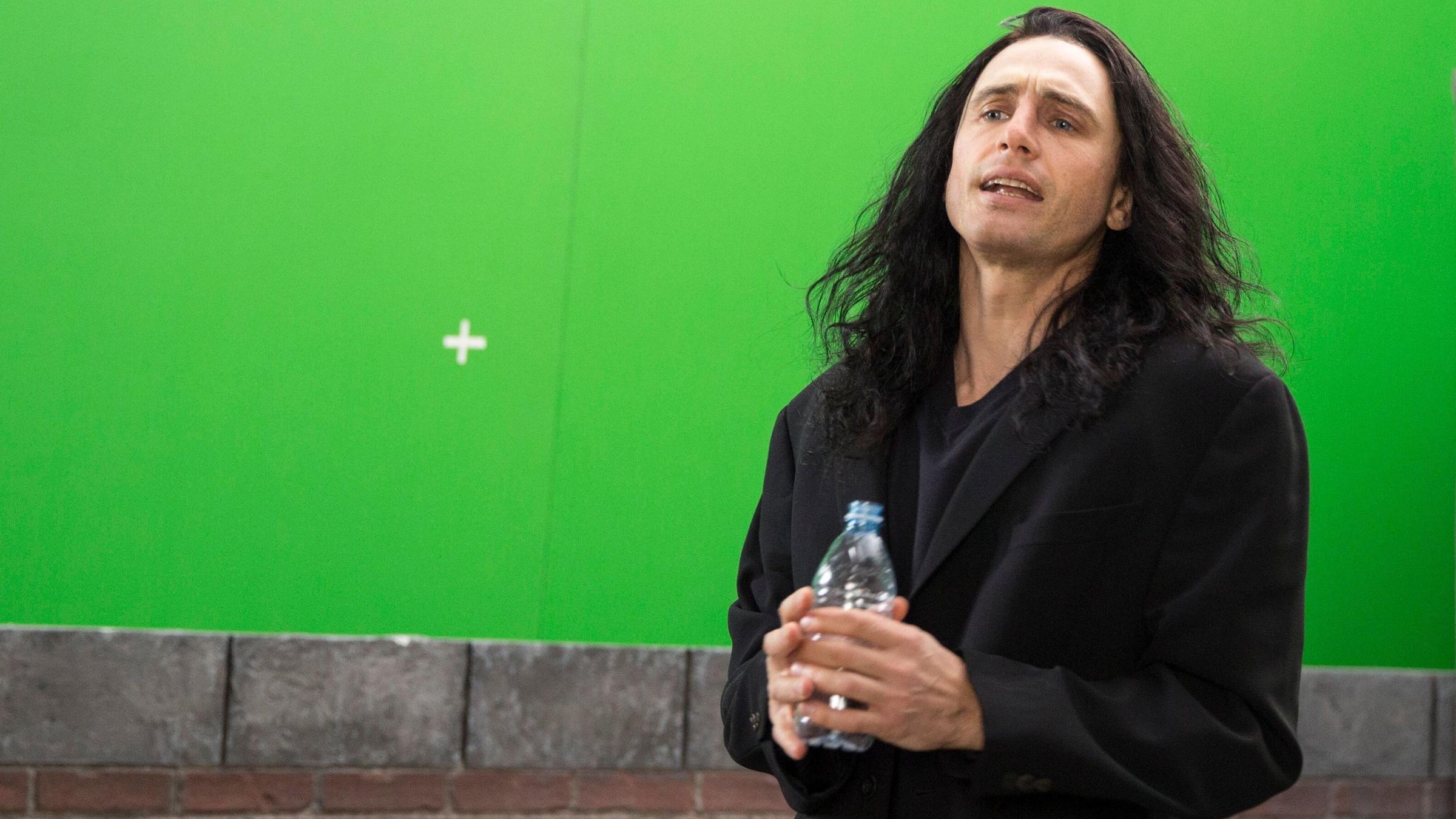 The Disaster Artist
Oh hai, reader!
What happens when you take the worst movie of all time and then bring in Seth Rogen and James Franco to write about it and include almost shot for shot remakes of certain scenes with A-list Hollywood actors? Turns out you get a good movie.
The Disaster Artist, based on a book by the same name, tells the story of the best-worst movie, The Room. Franco stars as vaguely Eastern European cinematic weirdo Tommy Wiseau and Franco's younger brother, Dave, stars as Wiseau's friend Greg Sestero as they embark upon a journey to make one of cinema's most beguiling features ever.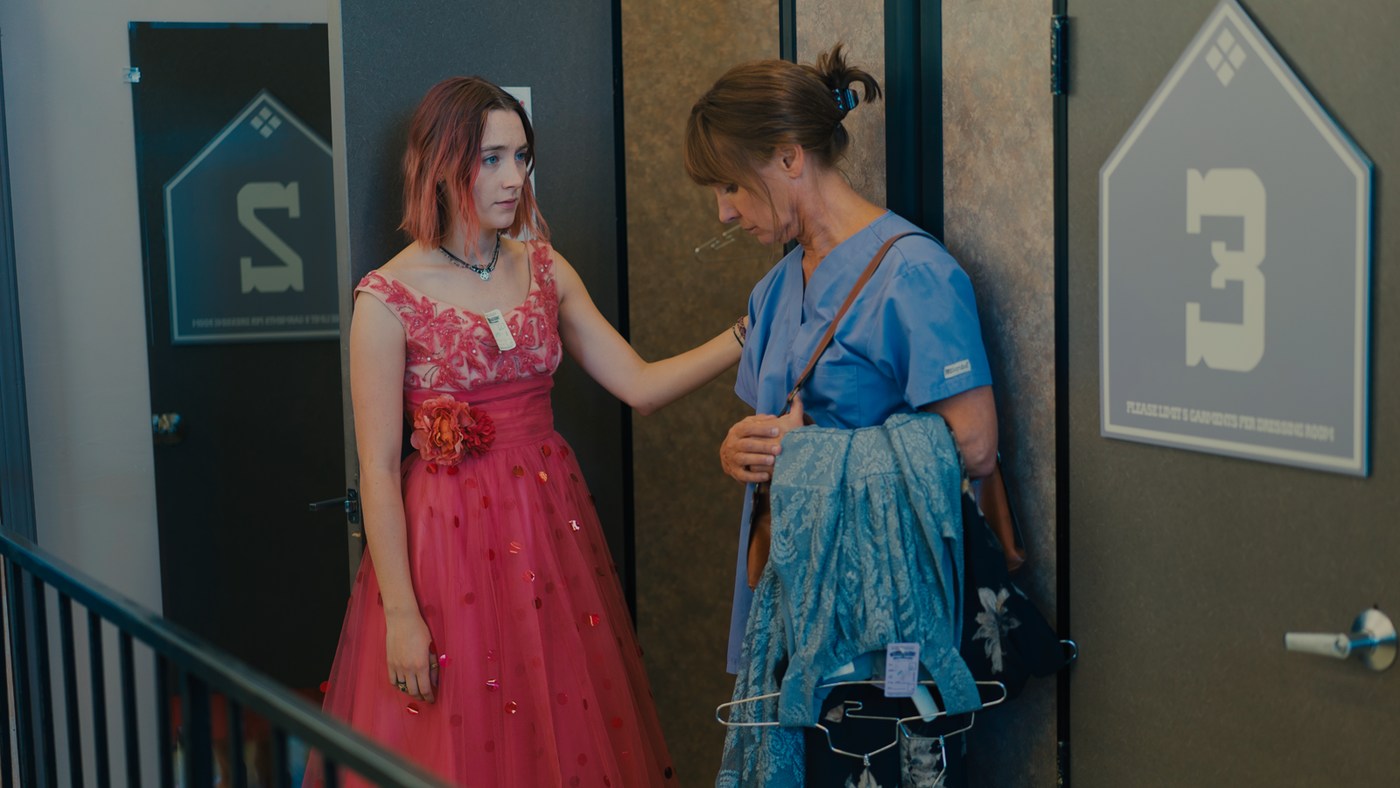 Lady Bird
Lady Bird is the debut feature from indie actress turned indie director Greta Gerwig and it's a great one.
Saoirse Ronan stars as Christine "Lady Bird" McPherson. Lady Bird is a senior at a Sacramento Catholic high school in 2002. She's sick of her small town life and wants nothing more than to go somewhere "more cultured." Her family, led by mother Marion (Laurie Metcalf) is struggling financially and would prefer she stay home.
Lady Bird is a funny look at teenage life in the early 2000s and successfully captures the feeling of desperate mediocrity many feel about their high school days.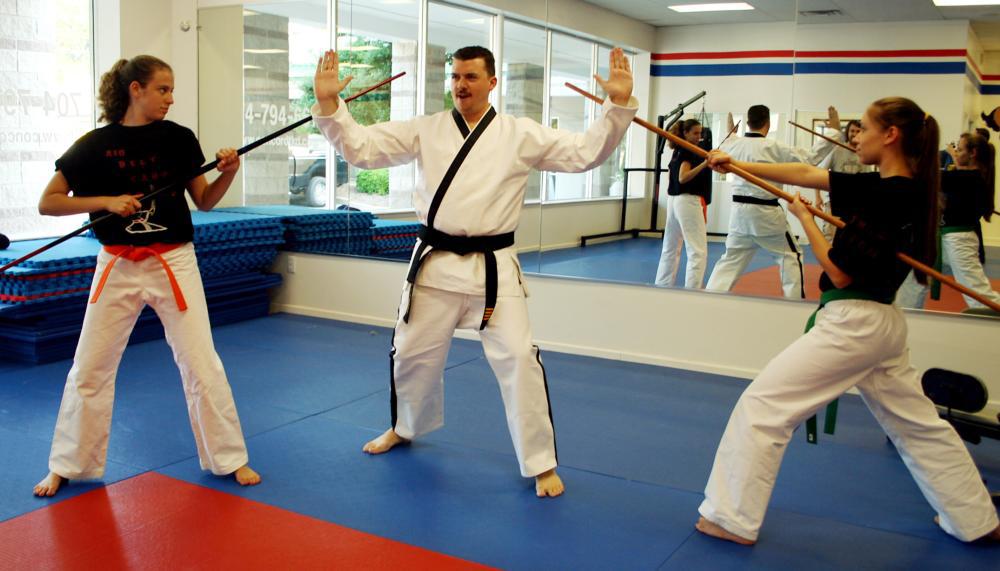 The Foot Fist Way
If you enjoy Kenny Powers or any of the other larger-than-life asshole characters Danny McBride plays (so all of them, more or less) you have his debut feature The Foot Fist Way to thank. It's written by McBride along with longtime collaborators Jody Hill and Ben Best.
McBride stars as Fred Simmons, an abrasive Taekwondo instructor who attends a martial arts expo to meet his B-movie martial arts hero, Chuck "the Truck" Wallace. This is a fun, bombastic little movie that caught the eye of Will Ferrell and Adam McKay, bringing McBride and his friends into the limelight.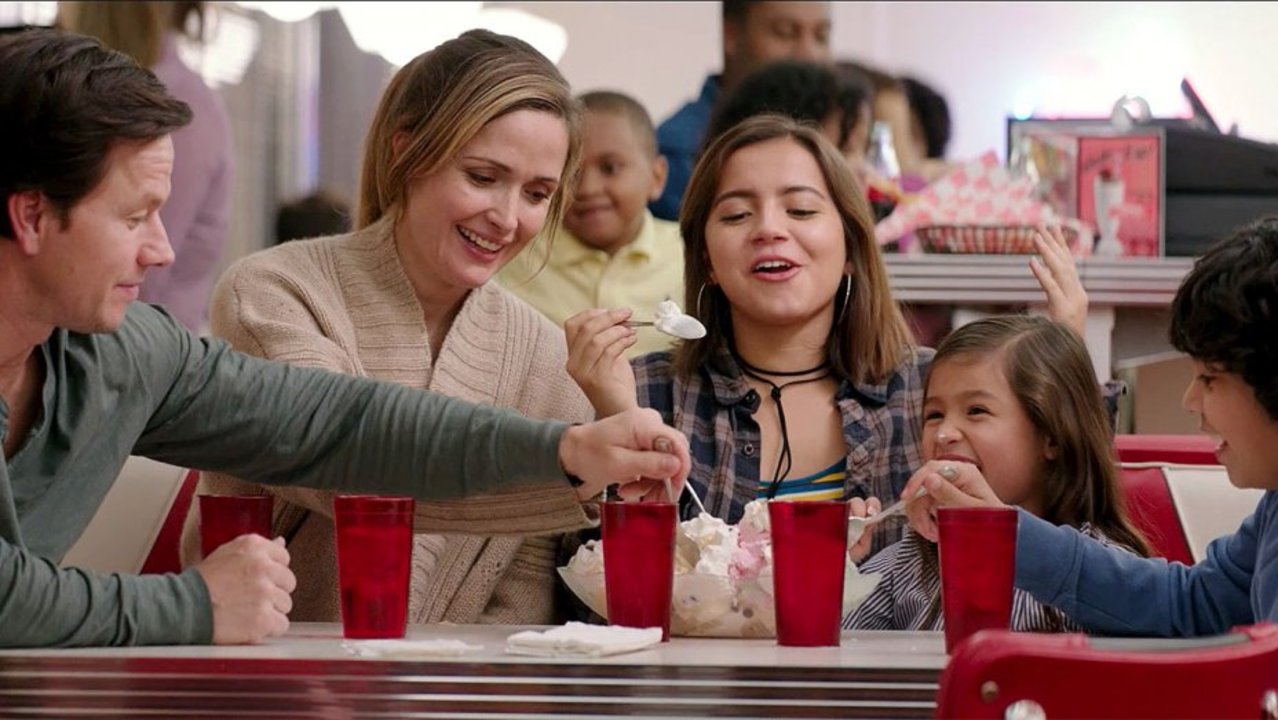 Instant Family
Building a family is a lifelong process, with years spent establishing relationships, trust, and habits. Instant Family tells a touching (and also hilarious) real life story in which the family building process must accelerate a bit.
Mark Wahlberg and Rose Byrne are Pete and Ellie Wagner, who decide to look into adopting a child…that's child. One. Singular. Fortunately for them they meet and take in foster child Lizzy who also just happens two younger siblings. Within moments the Wagner family has gone from two to five and the film follows along with their first time parenting attempts.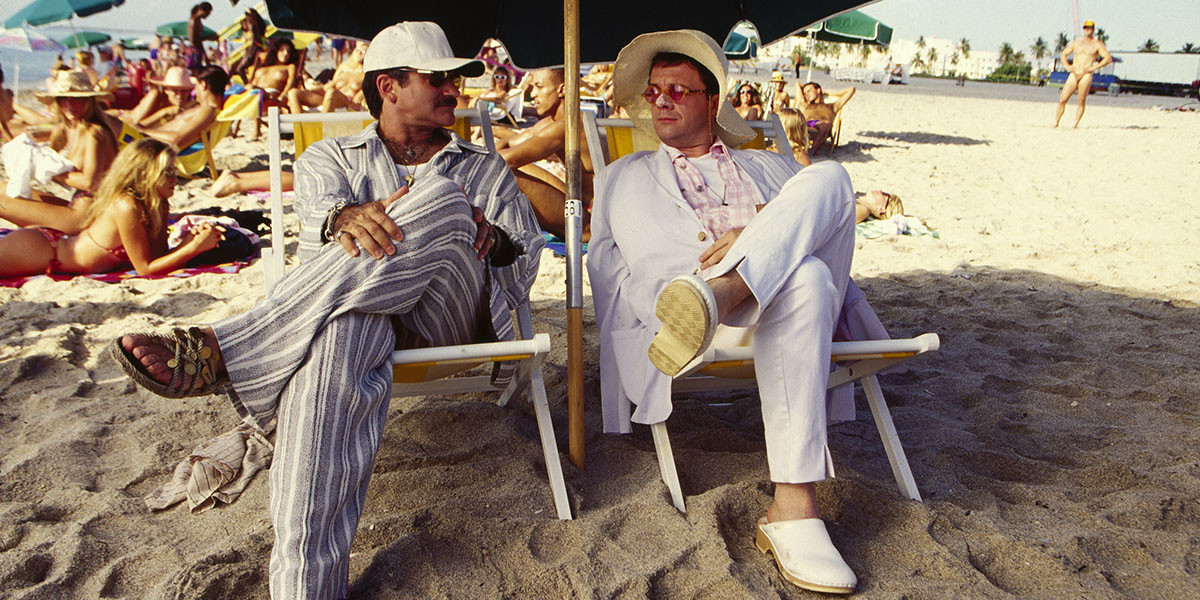 The Birdcage
The Birdcage is ostensibly a family comedy with a quirky twist. Based on a '70s French farce, The Birdcage tells the story of engaged couple Val Goldman (Dan Futterman) and Barbara Keeley (Calita Flockhart) struggling with how to introduce their parents to each other.
Barbara's dad is an uptight Republican senator (played by Gene Hackman) while Val's dad is a gay Miami drag club owner (Robin Williams) whose partner is the flamboyant star of his club (Nathan Lane). The Birdcage has a madcap plot working in its favor to go along with some major acting, writing (Elaine May), and directing talent (Mike Nichols). All it really needs though is Robin Williams and Nathan Lane.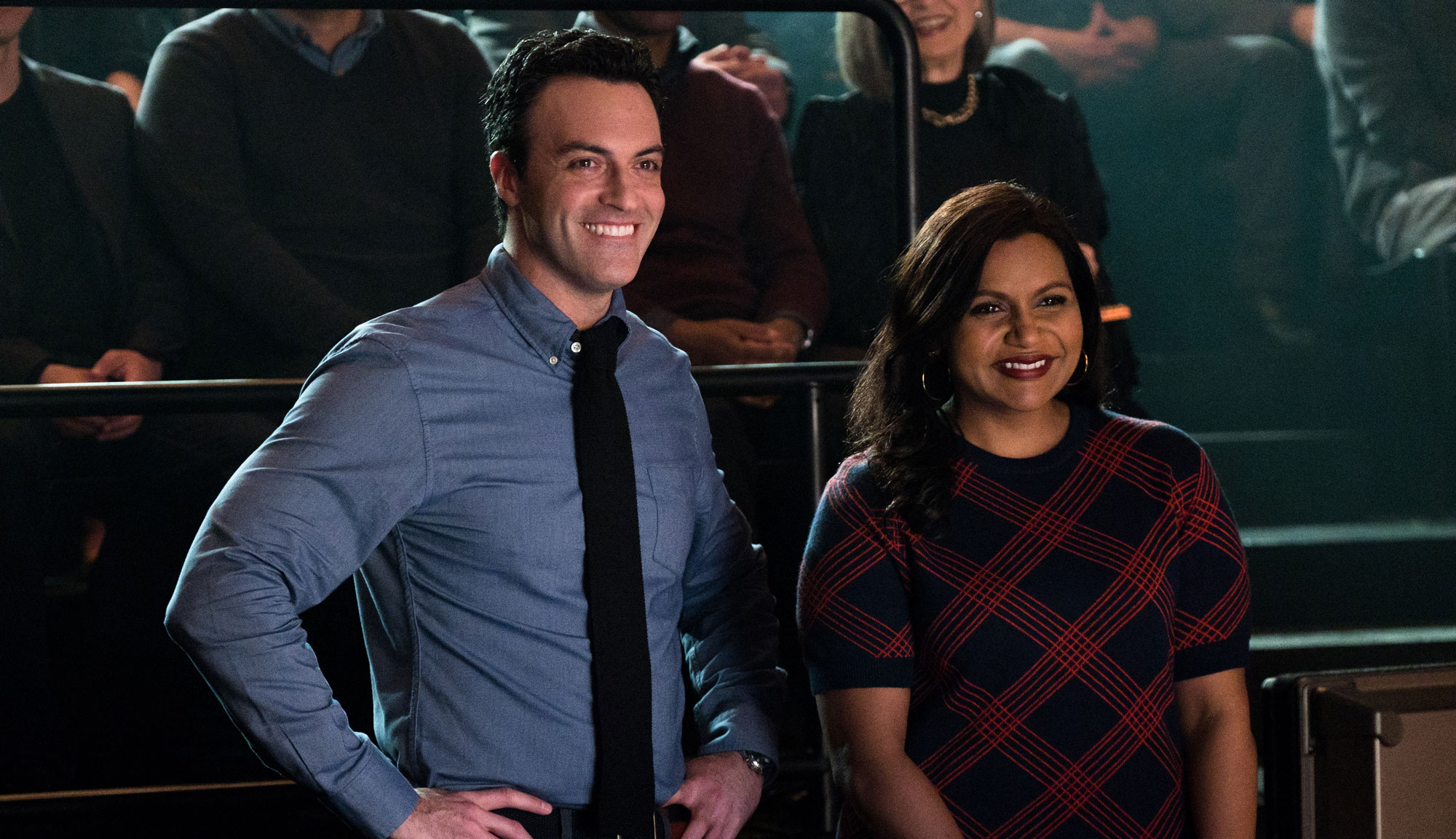 Late Night
What is it about late night talk shows that makes the creation and operation of them such fertile ground for comedy and drama. Perhaps it's because the format is so consistent and simple that we all just have to assume that there are some wild power struggles behind the scenes. Well Mindy Kaling's first feature film Late Night follows in the footsteps of The Larry Sanders Show and The Late Shift in depicting such power struggles.
Emma Thompson stars as successful late night talk show host Katherine Newbury. When Katherine senses that she might be losing hold of the show she's hosted for 30 years, she does something drastic and shakes up her writing staff. This includes firing much of her white male writing staff and bringing on the inexperienced Molly Patel (Kaling). Together Molly and Katherine revamp an ancient form of entertainment for a new generation.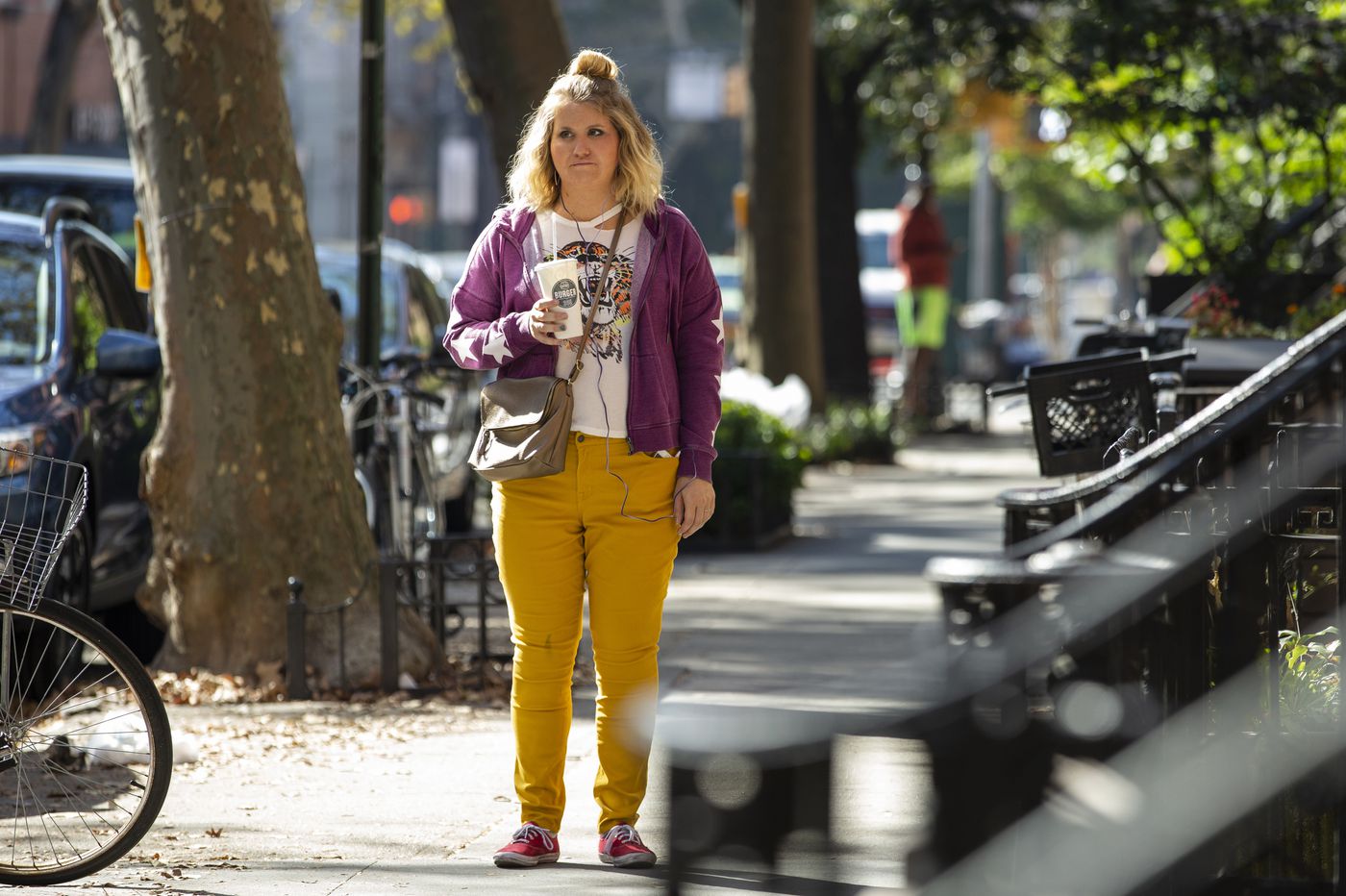 Brittany Runs a Marathon
It's the official position of Den of Geek that running is an abomination and should never be attempted under any circumstances. This rule applies to most forms of physical activity as well. But delightful comedies about one woman bettering herself through running? Those are allowed and encouraged!
Jillian Bell stars as the titular Brittany Forgler in Brittany Runs a Marathon. Brittany is a 20-something Manhattan-ite who lives a charmingly self-destructive lifestyle of partying and bad relationships. When her doctor advises her that she needs to adopt a healthier lifestyle, Brittany successfully runs one block. Then another. And another. And a 5K. Soon Brittany begins to prepare to do the impossible: run the New York City Marathon.
Watch Brittany Runs a Marathon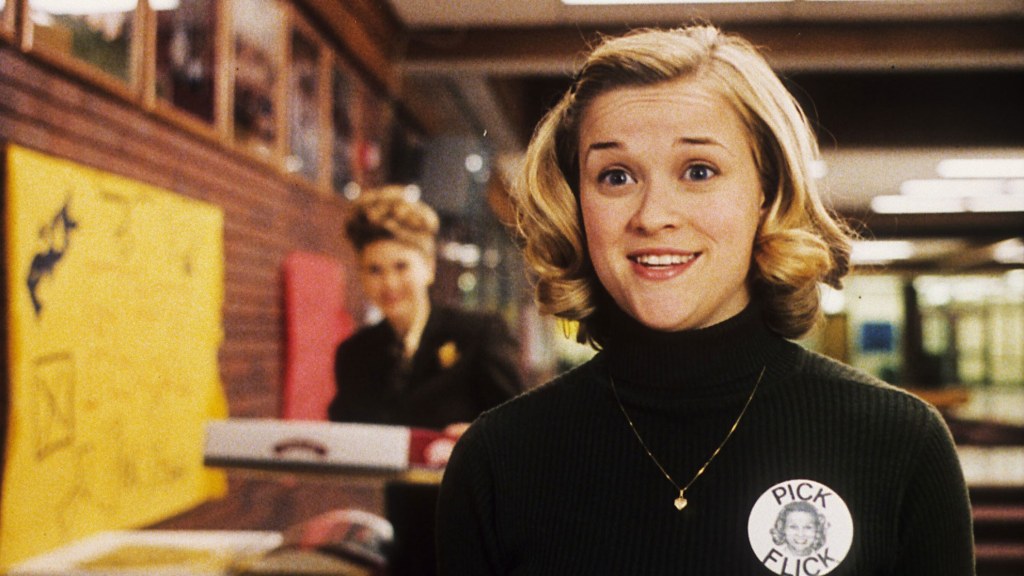 Election
After Election, Director Alexander Payne would go on to do incredible Oscar-winning work like About Schmidt, Sideways and The Descendants. Election, however, might be the best calling card for his talent. Election is a black comedy about a high school election gone haywire.
Matthew Broderick does excellent work as beleaguered teacher Jim McAllister and Reese Witherspoon gives the absolute performance of her life as go-getter Tracy Flick. As a matter of fact, "Tracy Flick" has become synonymous with a very particular kind of high school student.
Jay and Silent Bob Reboot
Back in 1994, filmmaker Kevin Smith premiered his first feature, Clerks. And in said black-and-white movie, two characters stood out – one the silent type and one…very much not the silent type. Jay (Jason Mewes) and Silent Bob (Smith) would go on to appear in several of Smith's works including getting their own movie, Jay and Silent Bob Strike Back in 2001.
2019's Jay and Silent Bob Reboot is the long, long, long-awaited return of the two characters. In this buddy comedy, Jay and Silent Bob find themselves in the same position as many other movie heroes: getting rebooted. Saban Films owns the rights to their Bluntman and Chronic avatars and the names Jay and Silent Bob themselves. The titular pair undertake a journey to Los Angeles to do whatever it takes to stop Saban and director Kevin Smith from rebooting their identities.