Features
Best Comedy Movies on Netflix
Looking to lighten the mood a bit? Check out our list of the best film comedies currently streaming on Netflix!
Editor's Note: This post is updated monthly. Bookmark this page and come back every month to see what comedy classics are being added to Netflix.
Updated for March 2020.
You can see a complete list of new Netflix releases here.
Sometimes you just gotta laugh. And your friendly neighborhood streaming services are always up to help. Netflix in particular knows of your intense desire to laugh. Netflix knows everything about you. Netflix loves you. Do what Netflix tells you.
Whoops! Sorry about that. Blacked out for a moment. But anyway, here is our list of the best comedy movies on Netflix.
Don't Think Twice
Our culture's appetite for comedy has never been more voracious. Still we don't get enough movies about the inner-workings of comedy as a profession and an industry as we deserve. Don't Think Twice is one of the great exceptions. Don't Think Twice is the second film from stand-up comedian and filmmaker Mike Birbiglia.
It features an amazing cast that includes Gillian Jacobs, Keegan Michael-Key and about a half-dozen other "hey, I know that actor(s)." It's about members of a comedy troupe who are all vying or have vied for an appearance on an SNL-like comedy show. Don't Think Twice is both funny and an uncomfortably realistic saga about the limitations of dreams.
Little Evil
Little Evil is one of the original movies that Netflix seems to excel at identifying and picking up. The premise is just so killer that you can't conceive of why it's taken so long to get here. What if The Omen were a comedy? Adam Scott stars as a man named Gary who loves his new wife Samantha (Evangeline Lily).
There just happens to be something a little weird about her son, Lucas. Namely that's he's clearly the son of the devil. Which would make sense as Samantha was in a cult in her wild younger years.
She's Gotta Have It
Like many of Spike Lee's films, calling She's Gotta Have It a "comedy" seems a bit reductive. Still this comedy-drama is very much equal parts both. She's Gotta Have It, Lee's first film (and he actually co-stars as well) stars Tracy Camilla Johns as Nola, a young woman juggling three suitors.
She likes aspects of each of them but not any one of them entirely. The movie is about self-discover and autonomy – which may seem to be at odds with its comedy and romance movie aims but that's the genius of Spike Lee. It all makes sense under his stewardship and Johns' command of her character.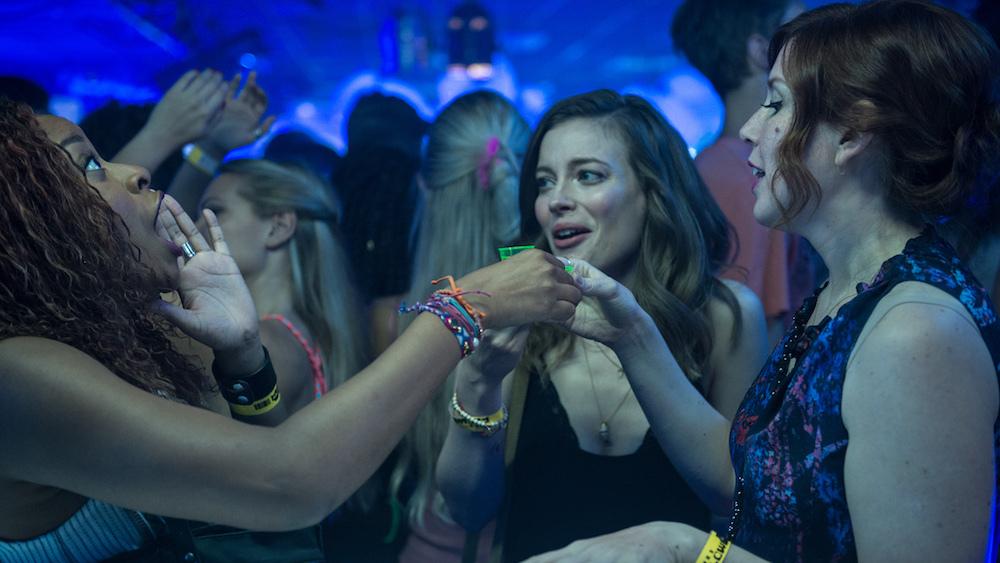 Ibiza
Ibiza is your classic "woman flies to Barcelona for a work event and then decides to divert her path to the island Ibiza to fall in love with The King in the North" romantic comedy. Gillian Jacobs (Britta on Community, Gary Marshall's wife on Comedy Bang! Bang!) stars as Harper, who brings her two best friends Nikki (Vanessa Bayer), and Leah (Phoebe Robinson) on her work trip to Barcelona.
While there Leah and Nikki (mostly Leah) convince her to ditch work and fly to Ibiza. There Harper reluctantly falls in love with a DJ (Game of Thrones' sexiest Stark Richard Madden). Ibiza is a largely conventional story of throwing risk to the win in pursuit of a life-well lived. It's also a very funny film, thanks to its cast of mostly bit players who are granted an opportunity to shine.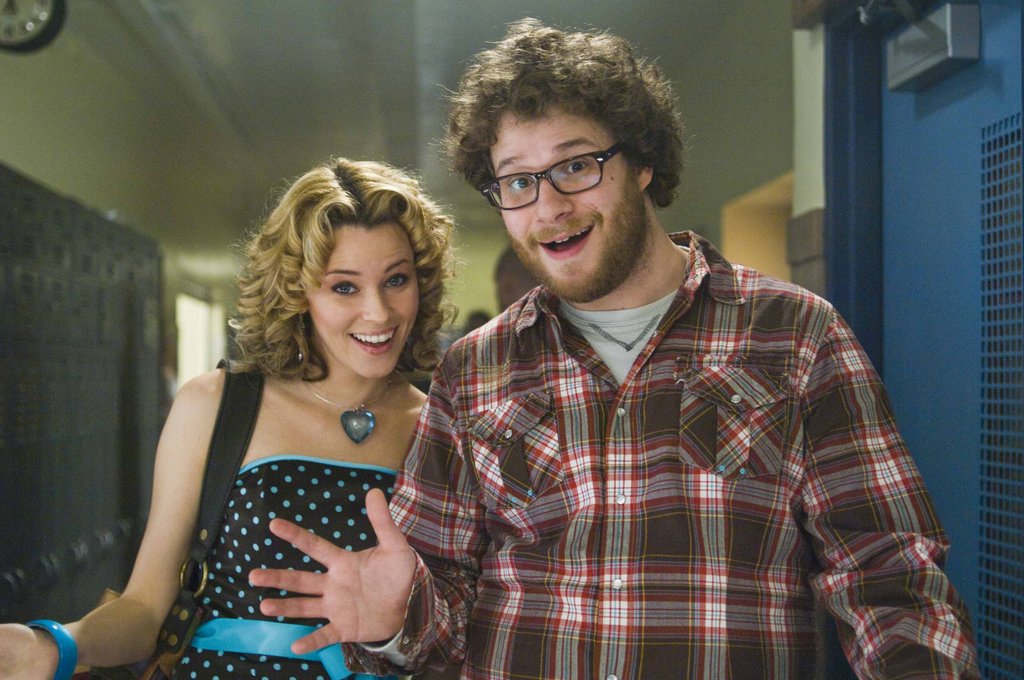 Zack and Miri Make a Porno
Rarely are movie titles more descriptive than "Zack and Miri Make a Porno." Take a quick guess what it's about!
Zack (Seth Rogen) and Miri (Elizabeth Banks) are childhood friends living together in Pittsburgh. After attending their high school reunion they realize they're sick of their paycheck-to-paycheck lives and decide to do something about it. That something is to produce a porno in the coffee shop that Zack works at.
Zack and Miri Make a Porno is probably writer/director Kevin Smith's best post Jay and Silent Bob era works. It has a ton of heart and in a perverse way captures the joy of movie making.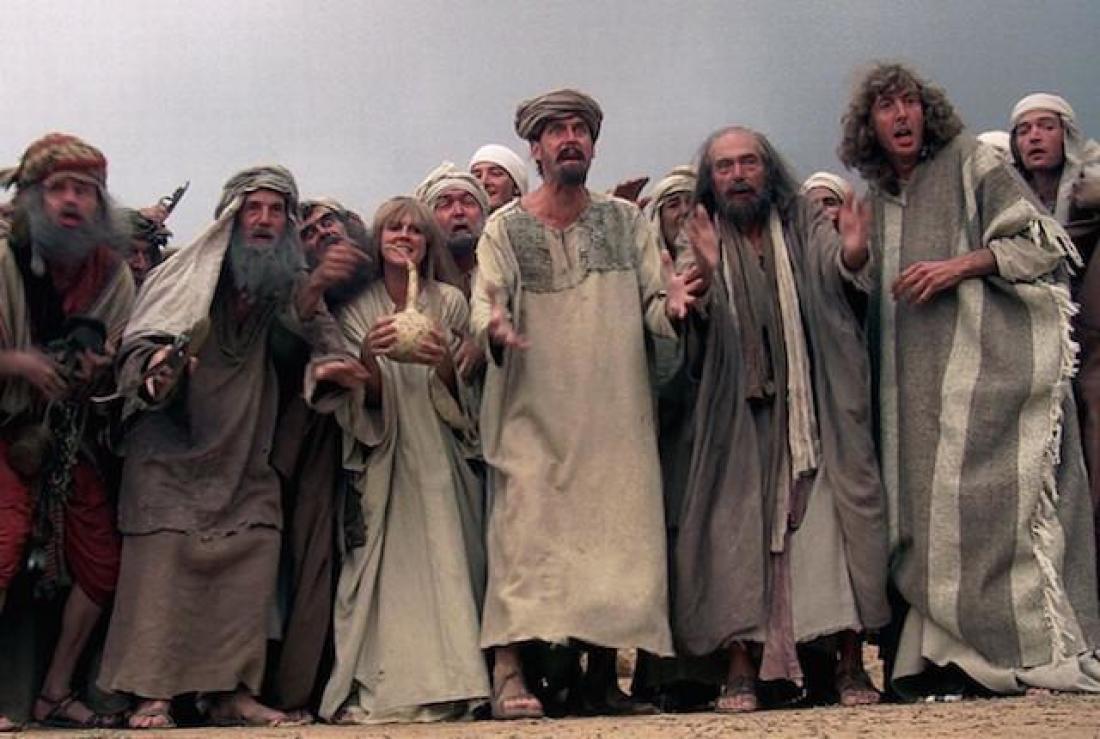 Monty Python's Life of Brian
Monty Python's film offerings are always a good time and Life of Brian may be the best one.
Monty Python's Life of Brian is a religious satire written and starring every member of the Monty Python comedy troupe (John Cleese, Graham Chapman, Eric Idle, Terry Gilliam, Terry Jones, and Michael Palin). The Life of Brian tells the story of Biblical era Jewish man named Brian (Chapman), who just happens to be born on the same day as Jesus and is mistaken for the Messiah.
Life of Brian has a lot to say about religious dogma and just happens to be completely hilarious in the process.
Monty Pyton and the Holy Grail
Legendary British comedy troupe Monty Python is not a lacking in masterpieces. But The Holy Grail really may be Monty Python's masterpiece…and Holy Grail.
Monty Python and the Holy Grail finds the boys telling the story of King Arthur in their own, peculiar way. After deciding that Camelot is a silly place, Arthur and his legendary knights of the round table accept a quest from God to go seek the Holy Grail. The path to the Grail takes Arthur and crew through a very determined knight, a particular cave troll, and many knights who say "Ni."
Monty Python and the Holy Grail is absolutely bonkers and deliriously funny from beginning to end.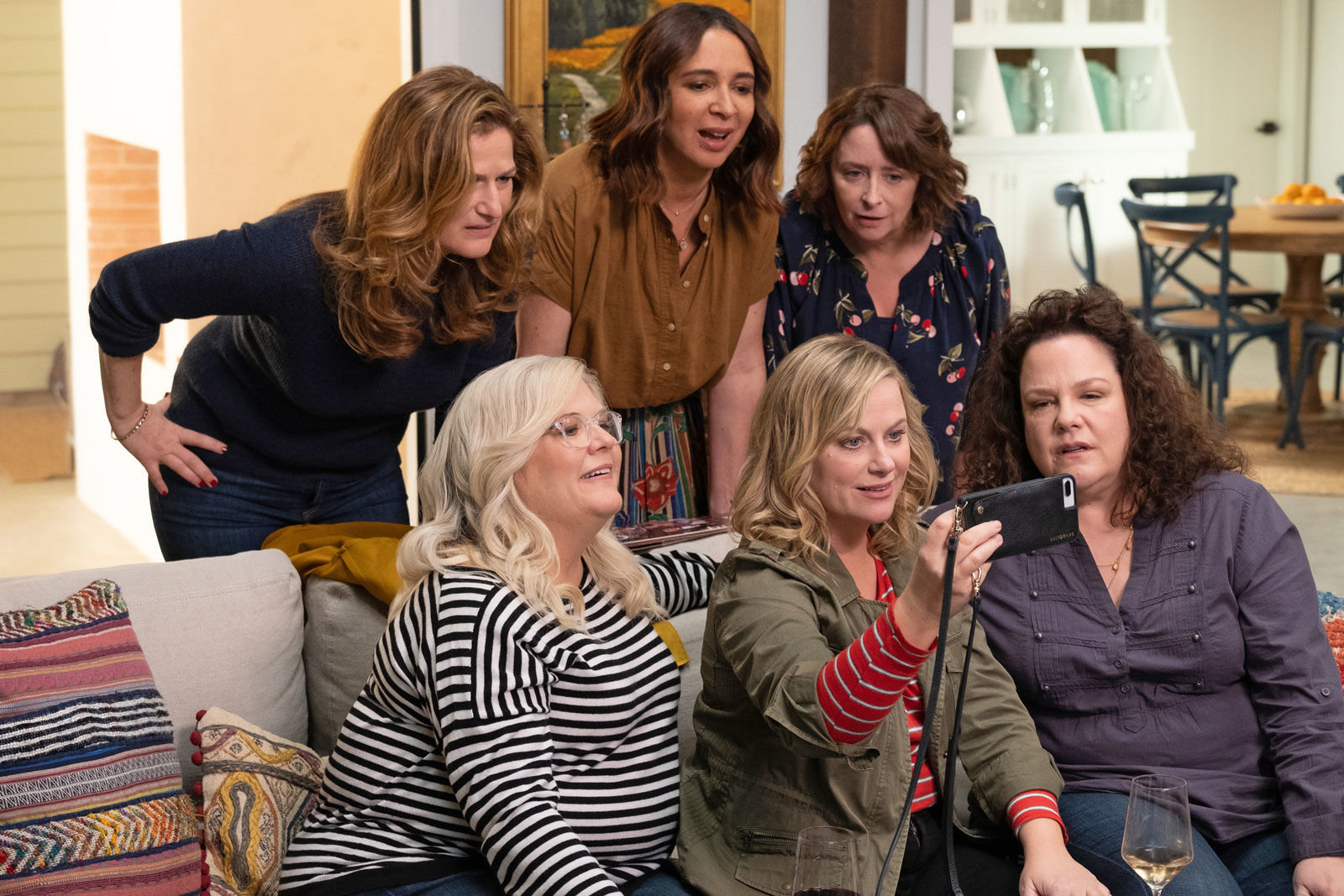 Wine Country
What is the purpose of a streaming service if not to hand Amy Poehler a blank check to gather up all her comedy friends and direct a movie? Thankfully, that's exactly what Netflix decides to do with Wine Country.
Poehler directs the film and stars as Abby, a woman determined to celebrate her friend Rebecca's (Rachel Dratch) 50th birthday in as grandiose a way as possible. Despite everyone else's protestations, Abby schedules a getaway weekend in Napa Valley where they will get drunk and reconnect with all their childhood friends. Wine Country is a well-crafted and at times touching comedy that allows Poehler, Dratch, Ana Gasteyer, Maya Rudolph, Paula Pell, and Emily Spivey have a blast.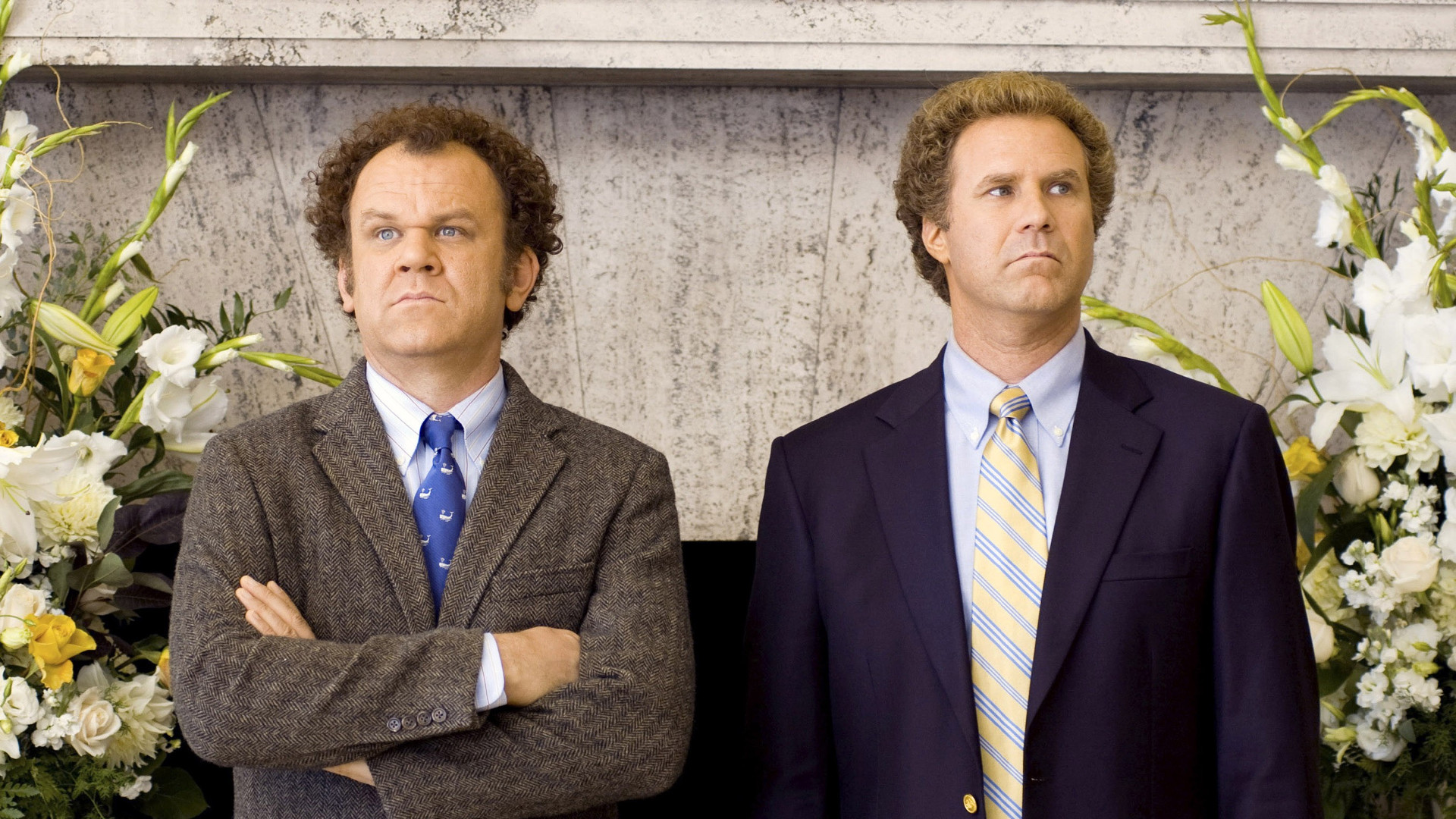 Step Brothers
2008's Step Brothers operates under a simple comedic principle: get John C. Reilly and Will Ferrell together and let them do weird stuff. Believe it or not, that premise goes quite a long way.
Reilly and Ferrell are Dale Doback and Brennan Huff, two manchildren who live at home who are suddenly forced to live together when their parents fall in love and marry. Things go roughly for these new step brothers at first but soon they will come to find that two emotionally stunted weirdos unsurprisingly have quite a bit in common.
Step Brothers is kind of a minor comedy classic that has launched countless catchphrases and memes. Did we just become best friends? Yup!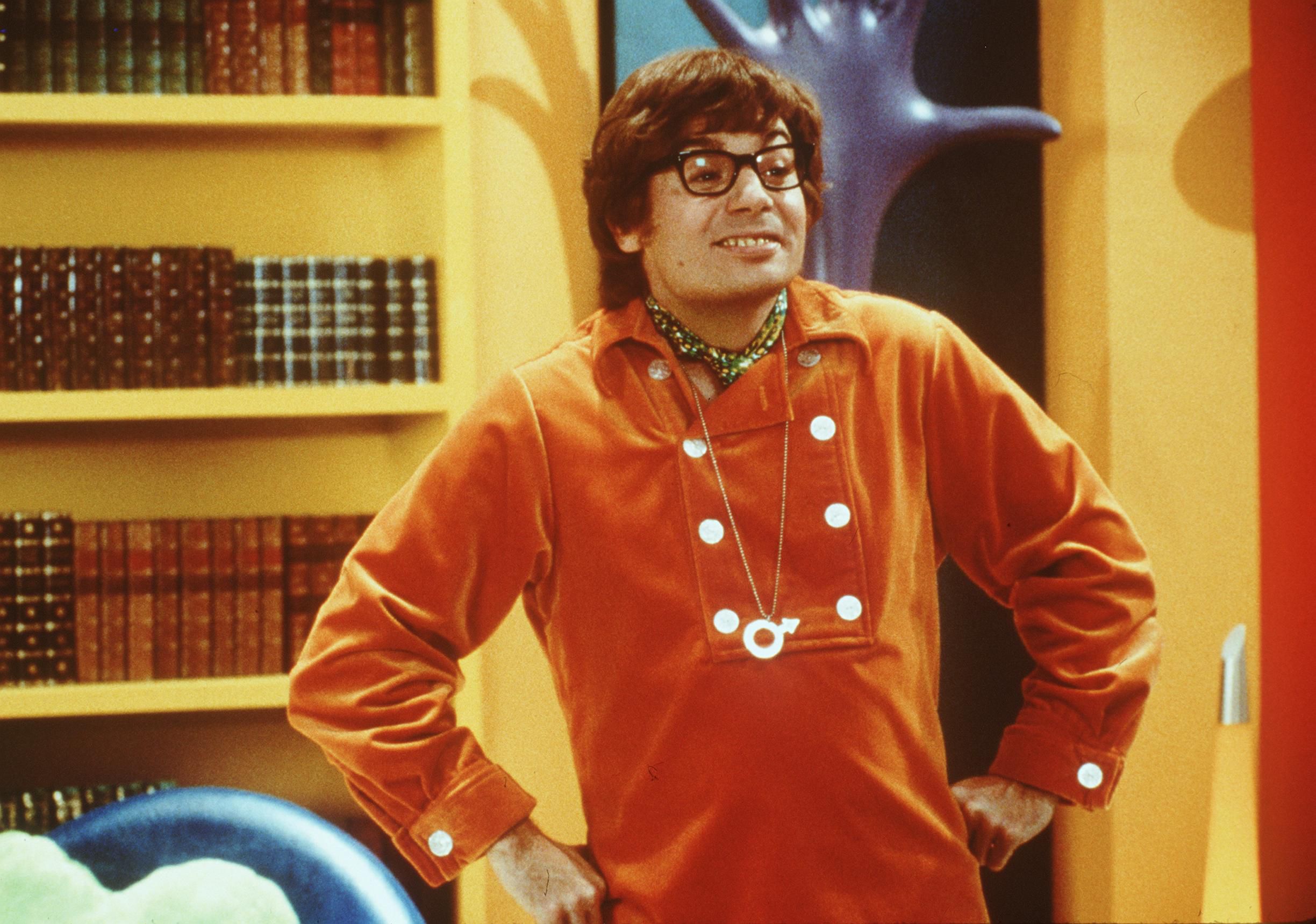 Austin Powers: International Man of Mystery
1997's Austin Powers: International Man of Mystery is basically Mike Myers's thesis project on comedy…and it's a good one.
Myers stars as both '60s superspy Austin Powers and his evil archnemesis, the fittingly named Dr. Evil. When Dr. Evil escapes Austin's grasp, he cryogenically freezes himself so he can terrorize the future. Austin opts to do the same thing and awakes in 1997 where people have very different ideas about sex symbols and espionage.
Austin Powers is both an effective James Bond spy parody and just a uniquely silly creation.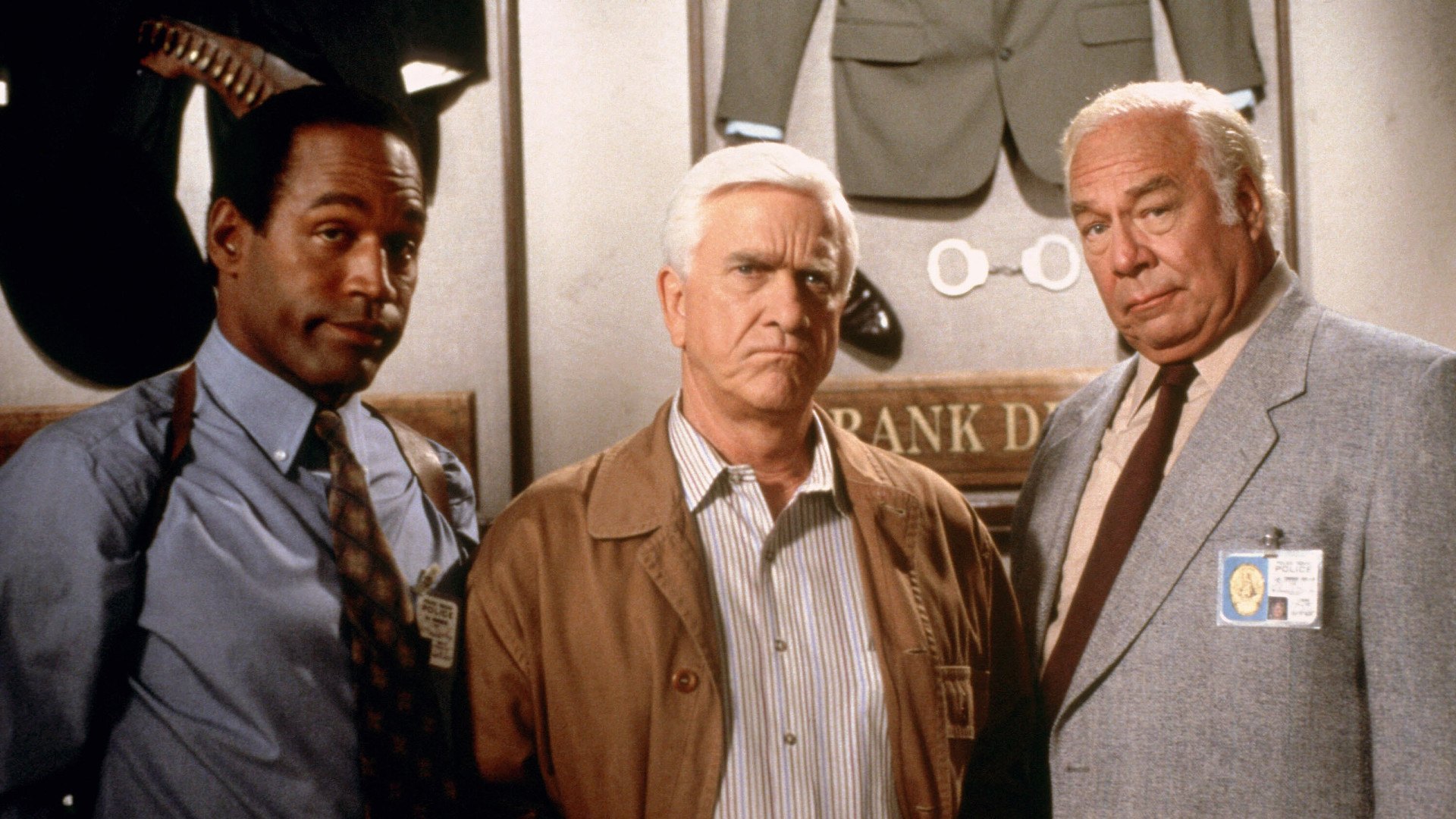 The Naked Gun
Hey, who is that handsome guy on the left? Wonder why he never became a bigger star.
The Naked Gun, technically titled The Naked Gun: From the Files of Police Squad!, is the kind of wacky, highly-verbal, and silly comedy that made the '80s great (or bearable depending on your opinion of the '80s). The Naked Gun comes from the Zuckers, the bros behind Airplane! and tons of other comedy classics.
The secret to Naked Gun's success isn't a secret at all. It's simply the brilliant Leslie Nielsen doing what he does best: looking like a resolute authority figure while acting like a total goofball.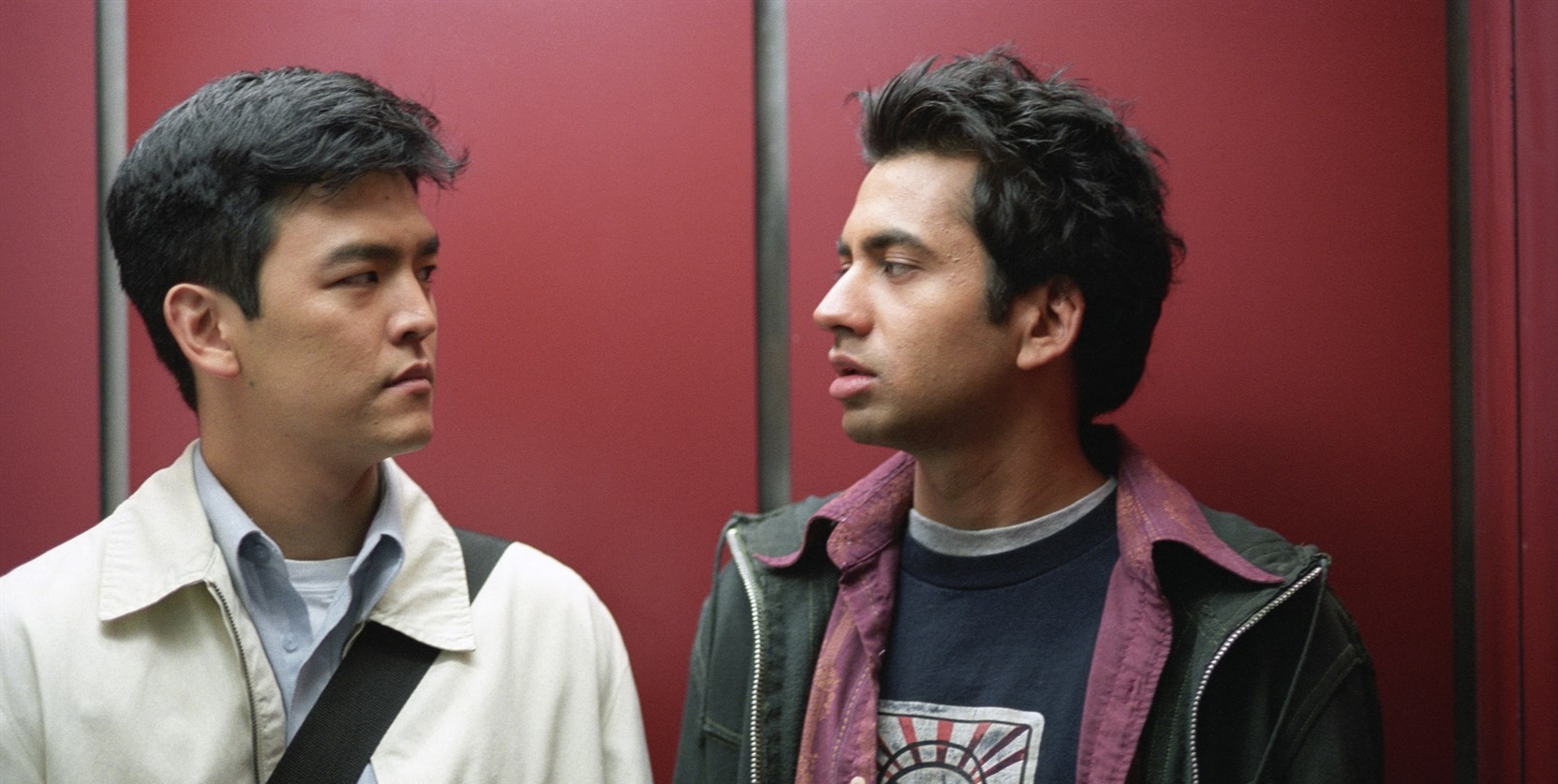 Harold & Kumar Go to White Castle
Don't you just love it when movie titles succinctly describe the film's premise? Harold and Kumar are two underachieving youths (despite still having achieved quite a bit, being an investment banker and med student) who decide on one marijuana-fueled night that they simply must have those disgusting little hamburgers from White Castle. So they set out on an epic journey through central and southern New Jersey to get some.
Harold & Kumar Go to White Castle is simple and crass, yes, but it's also quietly revolutionary. It introduced audiences to John Cho and Kal Penn and also jumpstarted the career of one-time Doogie Howser actor Neil Patrick Harris. It's amazing what you can accomplish with a little weed and some terrible sliders.
Ferris Bueller's Day Off
Every kid fantasizes about what they could accomplish with one day off of school. John Hughes' 1986 high school classic Ferris Bueller Day's Off sets a high bar to clear for any other skipped school day. Matthew Broderick stars as the instantly iconic teen Ferris Bueller who decides to skip school…just because he's a hip, fourth-walling breaking dude who can get away with it.
Ferris ropes his friend Cameron (Alan Ruck) and girlfriend Sloane (Mia Sara) into his off day and the trio travel all around Chicago while Dean of Students Edward R. Rooney (Jeffrey Jones) tries to track them down. Ferris Bueller's Day Off is a pure delight of a comedy for all, whether you want to skip school tomorrow or haven't been to school in years.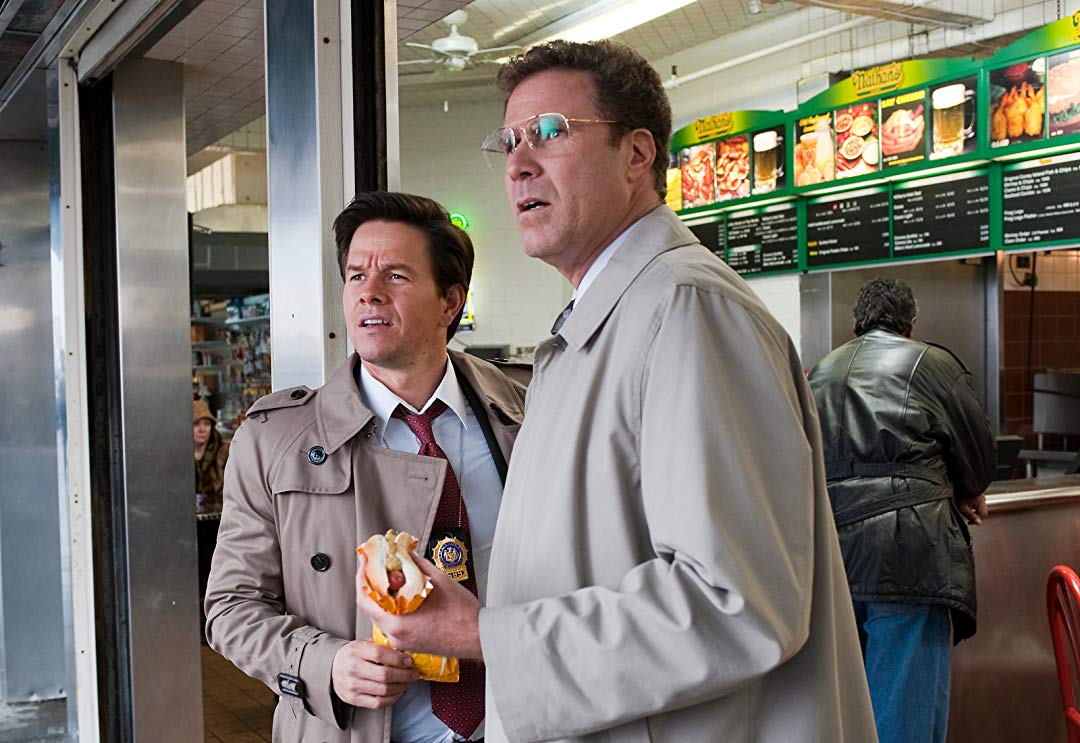 The Other Guys
Everybody loves action hero cops. They're the guys who track down criminals by any means necessary whether it be via foot races, car chases, gun fights, or bare-knuckle brawling. But behind every action hero cop is a police department filled with…well, other guys. The guys who clock in to work, do their reports, marvel at their peers' abilities, then head home. 2010's action comedy The Other Guys tells the story of two of those other guys.
Mark Wahlberg and Will Ferrell star as two unremarkable detectives who are thrust into the investigation of their lives when the precinct's best and brightest are no longer available. The Other Guys is a hilarious and often exciting film that reminds viewers to spare some thought for the working Joes and not just the action heroes on TV.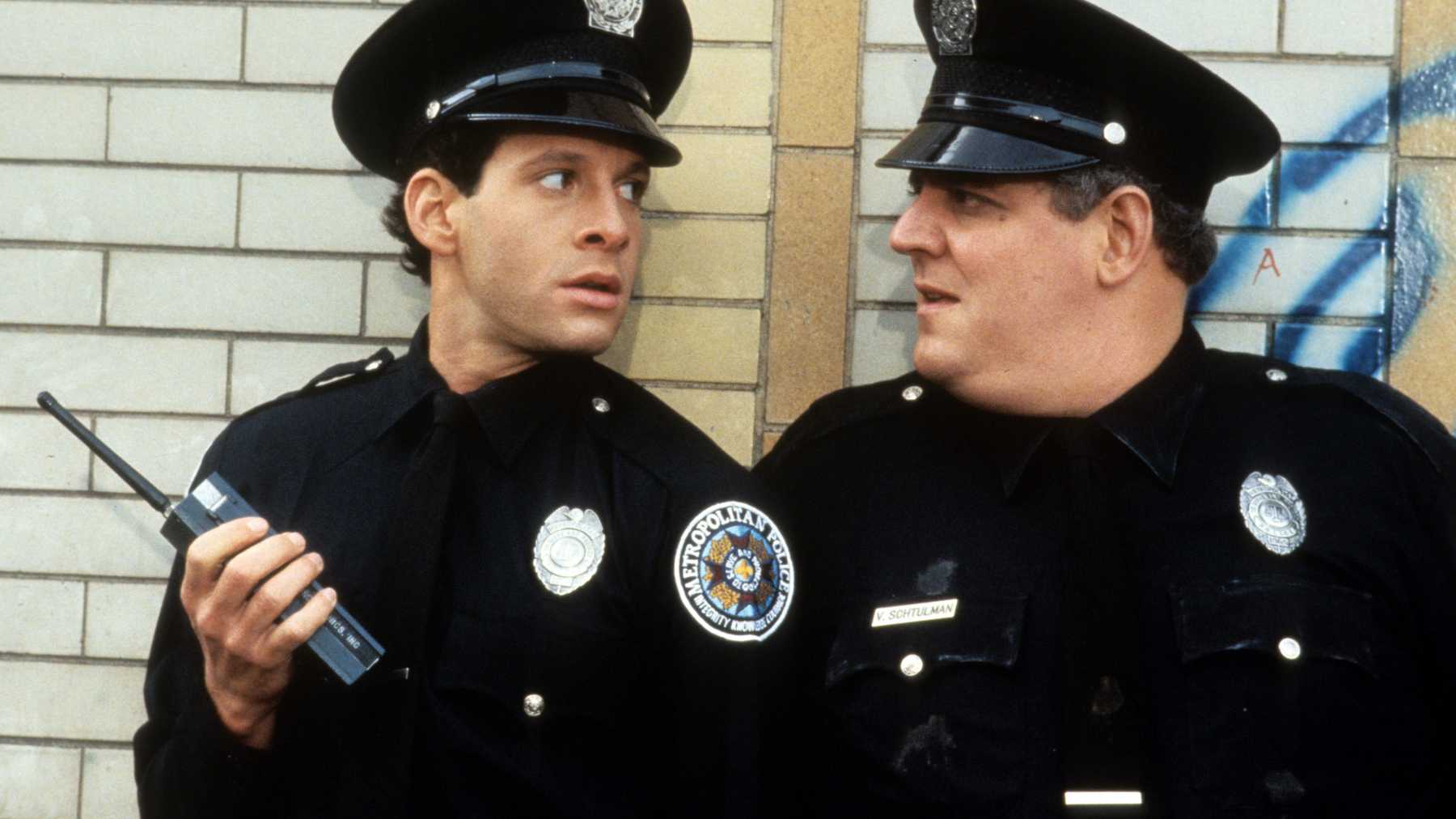 Police Academy
While the term Police Academy would soon come to represent this sprawling (and pretty bad) cop comedy franchise that would eventually include seven films and two TV series, the original 1984 movie Police Academy is actually quite funny.
Police Academy is set in a police department that is having a hard time finding new police recruits in an unnamed American city. So the newly-elected mayor does what any civil servant would do: he removes all qualifications and regulations for becoming a police officer. Naturally this leads to some interesting individuals picking up badges and batons and culminates in a movie about some of the most hilariously inept police cadets you'll ever have the good fortune to meet.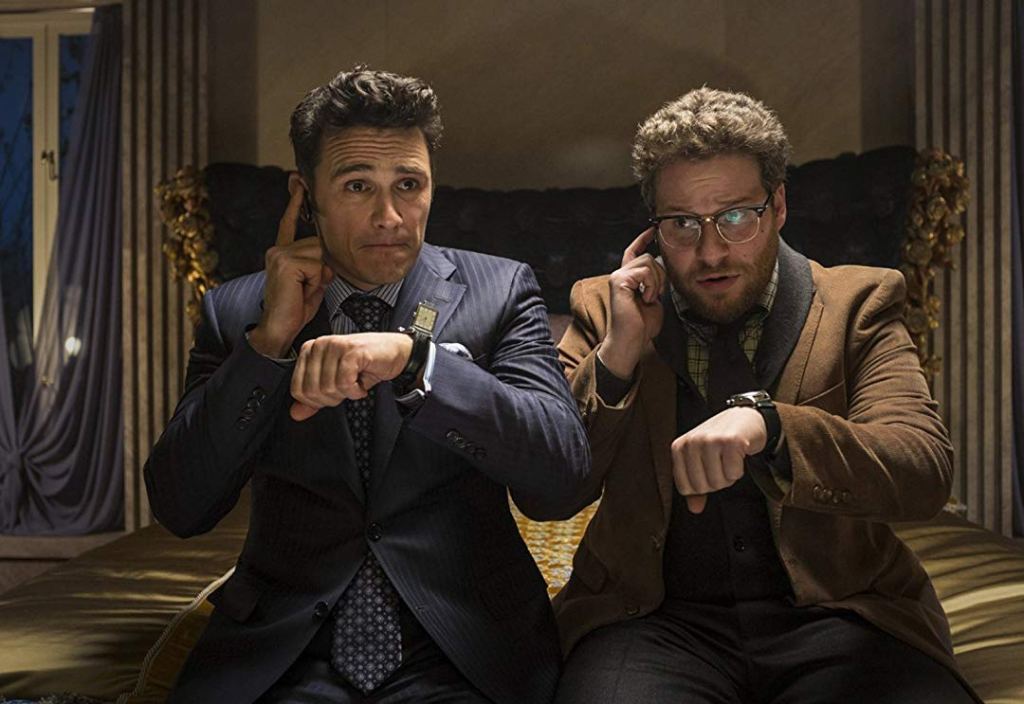 The Interview
The Interview is likely best known for the controversy that rose up around it. Seth Rogen and James Franco's movie about two journalists being asked to assassinate Kim Jong-un was effectively mothballed by Sony after North Korean hackers accessed the company's email servers.
While it's hard to top the absurdity and drama of all that, the film itself is quite good! Franco stars as talk show host Dave Skylark and Rogen as his producer Aaron Rapaport. Going to North Korea to interview its secretive dictator seems to be the get of a lifetime. But the CIA has some other ideas for how said interview will go.