Features
Best TV Comedy Shows on Amazon Prime Right Now
There's never a bad time for a half-hour comedy. Here are the best comedy shows on Amazon Prime for your giggling pleasure.
Editor's Note: This post is updated monthly. Bookmark this page and come back to see what other excellent TV comedies get added to Amazon Prime.
Updated for March 2020. 
You can see a complete list of Amazon new releases here.
When Amazon decided to kick its original programming into high gear, they first turned to comedies. Transparent is the elder statesmen of comedy shows on Amazon and really in all of streaming. It's set the tone for the streaming service to be truly invested in some good TV comedy. The other streaming services have since followed suit but Amazon is always a good choice for good comedy. Whether it be through one of their originals, or something completely out of leftfield, Jeff Bezos' boys know you need to laugh.
What follows are the absolute best comedy shows on Amazon Prime we could find, with links to each one on the site for your convenience.
Veep
Current events have conspired to make HBO's show about the inner workings of the White House more of a sobering documentary than a half-hour comedy, but that doesn't mean the jokes are any less funny. As a matter of fact, we tend to think Veep's Jokes Per Minute ratio is pretty impressive.
Veep is a truly funny show and is somehow getting even better as seasons go along. Julia Louis Dreyfuss rightfully picks up every comedy acting award in existence but the rest of the ensemble is equally impressive. It takes a lot of wit and work to execute Sorkin-ian fast-paced dialogue including dick jokes and the folks at Veep make it sound like Shakespeare.
Transparent
Transparent is one of TV best comedies full stop. It's also secretly one of the best "punned" titles on TV. Not only is Transparent about a parent, in this case Maura Pfefferman (Jeffrey Tambor), coming out as a trans woman but also a family itself struggling to be more transparent with one another.
Tambor is another worthy awards target as his performance flashy, respectful and authentic. That doesn't distract from the rest of the show, however. Transparent is an authentic, emotional experience that still doesn't skimp on laughter. By any metric it's one of Amazon's best original comedy shows.
Girls
Girls is one of pop culture's strangest lightning rods. It's a seemingly inoffensive show about mostly self-involved young women living in Brooklyn that makes everyone very Mad Online (TM). Sure, the ensemble led by creator Lena Dunham's Hannah Horvath is unlikeable much of the time but the whole point of being young and living in New York is to be absolutely unbearable.
Girls finds plenty of humor and drama in its protagonists limited worldview but is also never outwardly mocking them. It's a solid, humorous balance that is funny most of the time and hilarious when it wants to be: mostly when Kylo Ren (Adam Driver) is involved.
Enlightened
Enlightened is the very rare half-hour HBO comedy that didn't quite catch on with viewers. Writer Mike White's (of School of Rock fame) show lasted for only two seasons, but at least they were largely excellent. Enlightened stars Laura Dern as Amy Jellicoe, a high-powered executive who experiences a meltdown and then must pull herself back together at a holistic retreat.
Once she's properly "woke" she returns to her job with every intention of saving the world as a whistleblower. Laura Dern is excellent and the show can safely be marked as ahead of its time despite debuting in 2011.
Entourage
If you let most comedies run long enough, they'll eventually resemble self-parody. In its later years, Entourage became one of those shows. Late year Entourage episodes follow the same general model: impossibly inconsequential Hollywood problem pops up, it's handled by high-powered agent Ari Gold (Jeremy Piven) or manager "E" (Kevin Connolly) and movie star Vince (Adrian Grenier) bangs a model to celebrate.
Thing is though: that same formula in earlier seasons is awesome. Entourage for much of its running time with the rarest of breeds: a comedy that remained funny and exciting despite little to no meaningful conflict.
Fleabag
Fleabag came out of absolutely nowhere in 2016 to become perhaps the best of all of Amazon Prime's original shows. It stars show creator Phoebe Waller-Bridge as the unnamed protagonist, who is incredibly honest to the audience in her fourth-wall breaking monologues and incredibly dishonest to everyone else.
Fleabag is fearless and profanely funny from its very first reality-breaking moment but it's the growth of its main character and the reveal of what's fractured her psyche so much that makes Fleabag an excellent show.
Sex and the City
Along with The Sopranos back in the late '90s, Sex and the City helped put HBO on the map as a creative force to be reckoned with. It stars Sarah Jessica Parker as love advice columnist Carrie Bradshaw and her many adventures, romantic and otherwise in New York City.
Sex and the City is worth watching because it's just flat-out funny and is also juggling 1-3 exciting "will they or won't they" relationships at any given time. Plus, don't you want to figure out if you're a Carrie, Samantha, Charlotte or Miranda? Literally everyone of us at Den of Geek is a Charlotte.
Curb Your Enthusiasm
Larry David is a comedy genius. That much is obvious. Who else could have produced Seinfeld other than a person of superior comic skill? But he's also a remarkably consistent comedic actor. Curb Your Enthusiasm is the perfect vehicle for David's talents. He stars as himself: the most needlessly miserable man in the world.
The Larry David in Curb Your Enthusiasm has a career in a field he loves, more money than he knows what to do with and a beautiful, patient wife. Still, he views life itself as more of an affliction than a gift. It's wonderful, dark, pessimistic humor that never once grows stale even after eight seasons.
The Tick
The Tick is the kind of absurdist, hilarious superhero deconstruction myth that just practically cries out to be on television. That's why it has been on TV…no fewer than three times. The first effort was an animated show in 1994, then a live-action effort starring Patrick Warburton in 2001.
Both were good but it's Amazon's newest effort starring Peter Serafinowicz, The Tick, that might be the best yet. The Tick never ignores the violent absurdity that made Ben Edlund's original comic so viable.
One Mississippi
One of the most exciting aspects of the streaming revolution is that truly talented comedians are getting a shot at creating their own highly personal, highly funny TV series. It's like the late '80s/early '90s all over again, albeit with much smaller budgets. Tig Notaro's entry into the comedian TV show, One Mississippi, is among the more overtly autobiographical of these new shows.
Notaro has been a comedy staple for years but One Mississippi is about the most turbulent time in her life and career: the present. Tig stars as a fictional version of herself who must return home to Mississippi as her mother is taken off life support. Oh she's also recovering from a double mastectomy. Oh, and this all actually happened to the real Tig. It's heavy stuff, but also funny, heartfelt stuff.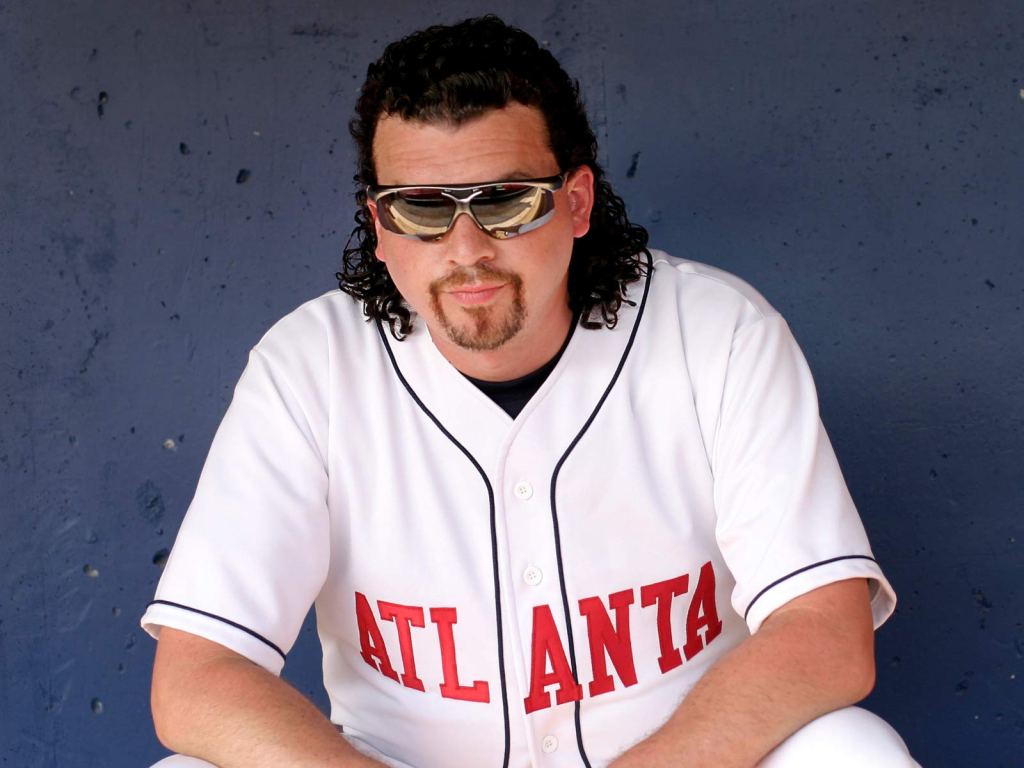 Eastbound and Down
Can one larger-than-life character carry a comedy for four seasons? If that character is Eastbound and Down's Kenny Powers then the answer is a resounding "yes." Danny McBride and Jody Hill's half-hour HBO comedy isn't so much a TV show but an ongoing chronicling of the rise of a legend.
Flamethrowing ex-baseball pitcher Kenny Powers has a lot of thoughts and opinions, most of them abhorrent but he also has all the bluster of a mediocre white male to share them. Eastbound and Down is the perfect vehicle for McBride's bizarre, let's say "confrontational" form of comedy. Over four seasons, Kenny Powers tries to break back in to baseball but only as an excuse to keep the spotlight on him. Kenny Powers truly is a man for all seasons.
House of Lies
House of Lies is one of Showtime's best half-hour comedies thanks mostly to a superb cast. Don Cheadle, Kirsten Bell and Ben Schwartz all star as high-powered management consultants for clients trying to rehabilitate their image. Are there hinjinx? Your bet your sweet-ass there are.
Don Cheadle breaking the fourth wall? Definitely. House full of pies? Depends on whether you listen to Scott Aukerman or not. The premise is not entirely fresh but the sheer talent of everyone involved makes for a very funny five-season show.
Catastrophe
Catastrophe is one of Amazon Prime's first original comedies and it is an unqualified success for the streaming service. Catastrophe comes from Twitter-maestro Rob Delaney and superb English-Irish actress Sharon Hogan. The story could not be simpler: an American ad executive inadvertently knocks up a British teacher during a business trip in London. Should they try to make things work?
Don't necessarily believe the title of the show. The execution of this simple premise is flawless. Delaney and Hogan are remarkably empathetic, human and routinely laugh at each other's jokes onscreen, which is truly one of the most charming creative decisions on TV right now. It's one of the more richly-realized relationship dramas on television and also happens to be terrifically funny.
Bored to Death
Author Jonathan Ames has had a long, successful career writing hilarious, self-deprecating novels and comics. But he wasn't that well known among TV enthusiasts until his first TV effort, Bored to Death, in 2009. Bored to Death was a fascinating, funny beast over three seasons.
It was a modern film noir detective comedy with a superb cast. Jason Schwartzman stars as novelist-turned-P.I. Jonathan Ames (Hey! Where have we heard that name before?) and Ted Danson and Zach Galifianakis appear as his friends. Bored to Death is equal parts atmosphere and slapstick and a worthwhile entrant into the HBO comedy canon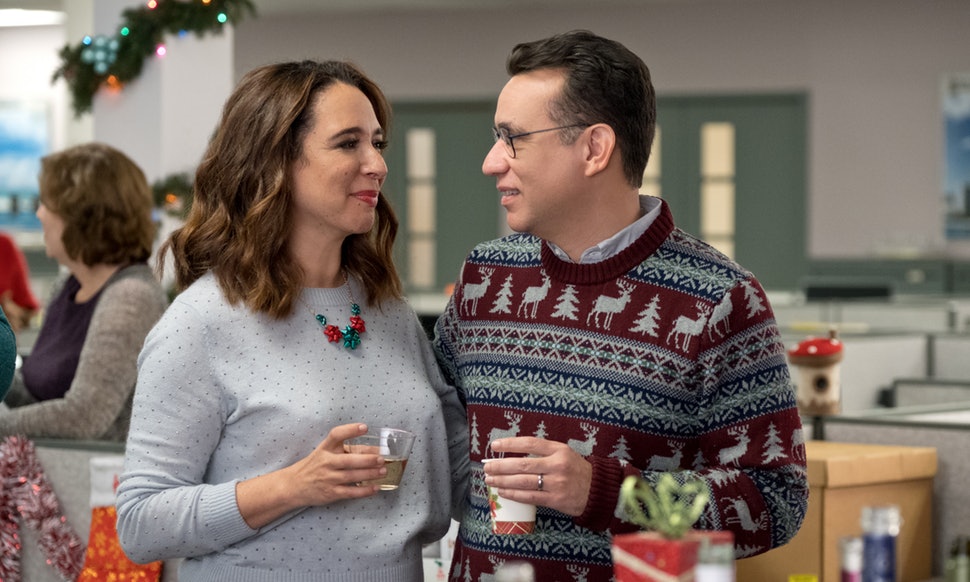 Forever
Forever is an Amazon original comedy starring SNL beloveds Fred Armisen and Maya Rudolph. At the time of its release, Amazon and show creator Alan Yang were suspiciously cagey about specific plot details. All they would offer is that Armisen and Rudolph play a dissatisifed married couple looking for more and a fateful ski trip would change all of that.
Suffice it to say, Forever offers a lot more than that initial premise, incorporating a mystical element that justifies its one-word title. Forever joins a growing list of comedies that seek to both make us laugh and consider some heavier topics.
The Marvelous Mrs. Maisel
The Marvelous Mrs. Maisel comes from Gilmore Girls creator Amy Sherman-Palladino and is one of the most joyously fun shows on Amazon Prime or any other streaming service.
Rachel Brosnahan stars as Miriam "Midge" Maisel, an upper class Jewish housewife in 1950s Manhattan. After her husband unsuccessfully dabbles in the burgeoning stand up comedy scene, Midge decides to give it a go herself. She's a natural as it turns out. The Marvelous Mrs. Maisel follows Midge as she hones her craft, meets up with a new manager (played by Alex Borstein), and deals with her own crumbling marriage.
Like all Sherman-Palladino properties, The Marvelous Mrs. Maisel is refreshingly real but also somehow an escapist romp.