Features
Best Romantic Movies on Amazon Prime Right Now
Gather your closest lover and fire up the best romantic movies on Amazon Prime for Valentine's Day.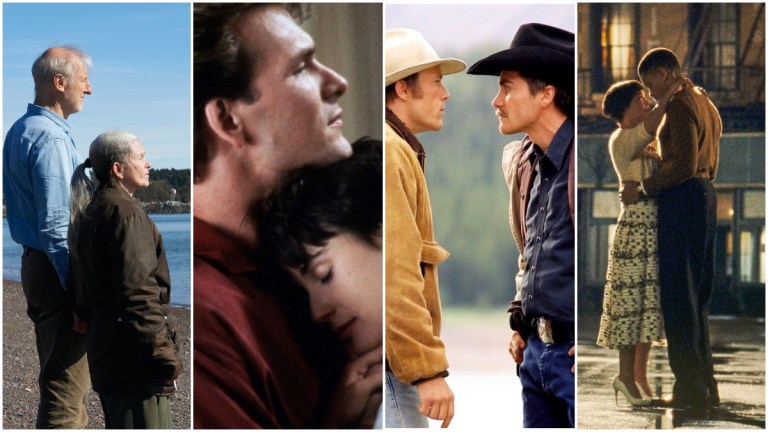 Some movies brave enough to tread where only pop songs and poems go, and try to capture all the drama, contradictions and happy, bubbly feelings that come along with romance and love. It's high-time that we honor them and defend them against their unearned sappy reputations with the best romantic movies on Amazon Prime.
We've scoured Amazon Prime to find the best romantic movies available for your viewing pleasure. Here are the best romantic movies on Amazon Prime. Ok, some of them are perfectly sappy.
The Big Sick
Kumail Nanjiani and his wife Emily Gordon's theatrical debut made big waves when it came out for the singularity of its vision and just how plain funny it is. Now Amazon gets to reap the benefits of producing a bonafide romantic indie hit by getting its exclusive streaming rights. The Big Sick is the real life story of comedian Kumail Nanjiani meeting and falling in love with his wife, Emily (who is played by Zoe Kazan in the film).
Kumail and Emily's courtship process is difficult enough to begin with due to Kumail's family pressuring him to find a nice Pakistani girl to settle down with. But soon things get even more difficult as Emily suffers a health scare and Kumail must suddenly contend with that situation and Emily's eccentric parents who have just come to town. The Big Sick is a clear vision from talented people and tells a beautifully convincing love story while making plenty of room for laughter. Not only that but it's a big win for our list of best romance movies on Amazon Prime.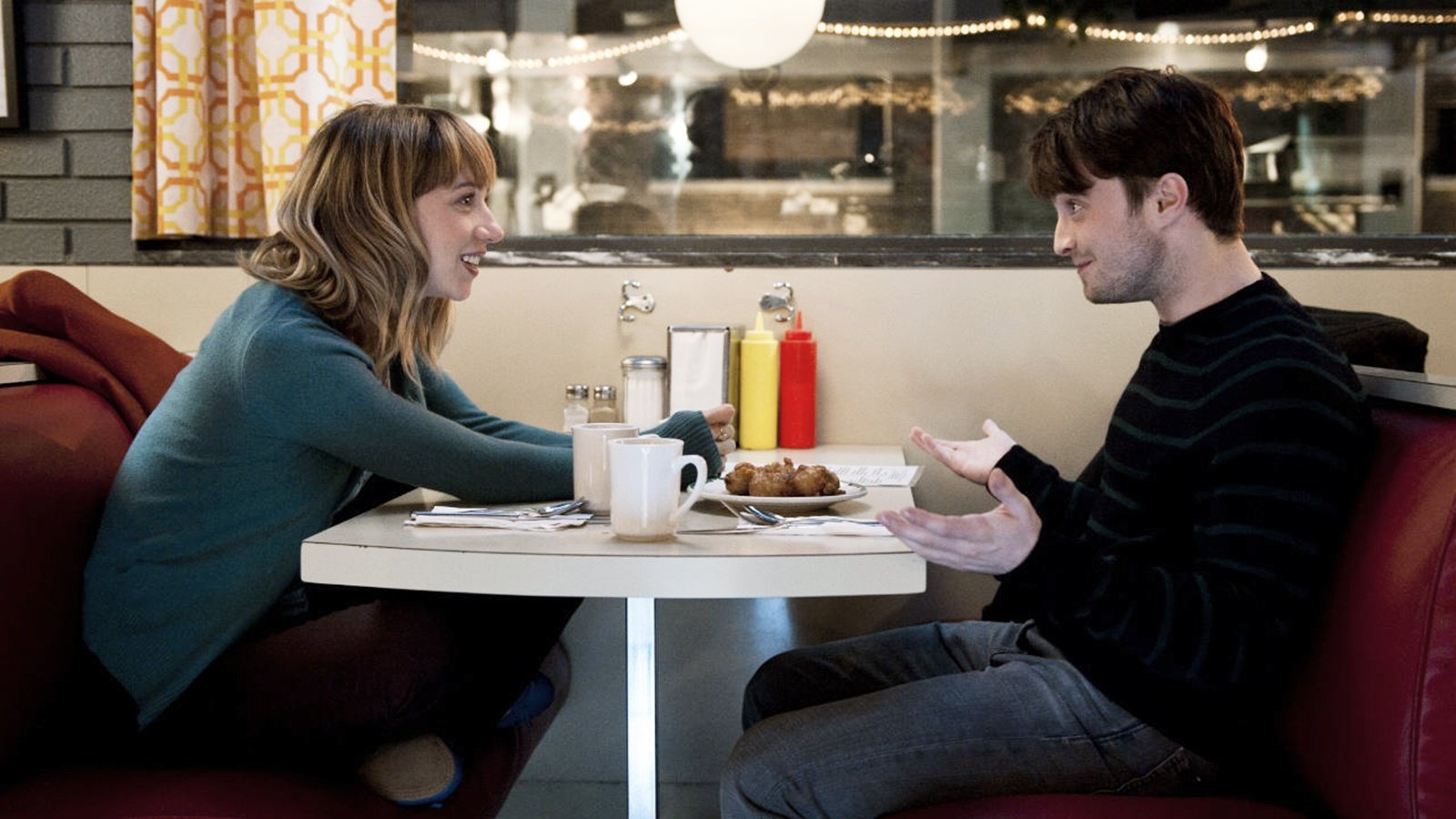 What If
Canadian drama What If (originally known as The F Word before the MPAA got its greasy fingers all over it) is a fun romantic movie and a tremendous showcase for its two young stars Daniel Radcliffe (you know what he's from) and Zoe Kazan (The Big Sick). Radcliffe stars as Wallace – a directionless young man living in Toronto who decides to become more social after his girlfriend cheats on him.
Enter Kylo Ren (Adam Driver playing a character who is unfortunately not named Kylo Ren) who takes Wallace to a party where he meets the alluring Chantry (Kazan). Wallace and Chantry immediately fall for each other. Unfortunately there's the small matter of Chantry's boyfriend. What If? is a sweet little Canadian flick that knows how to push its audiences romantic buttons.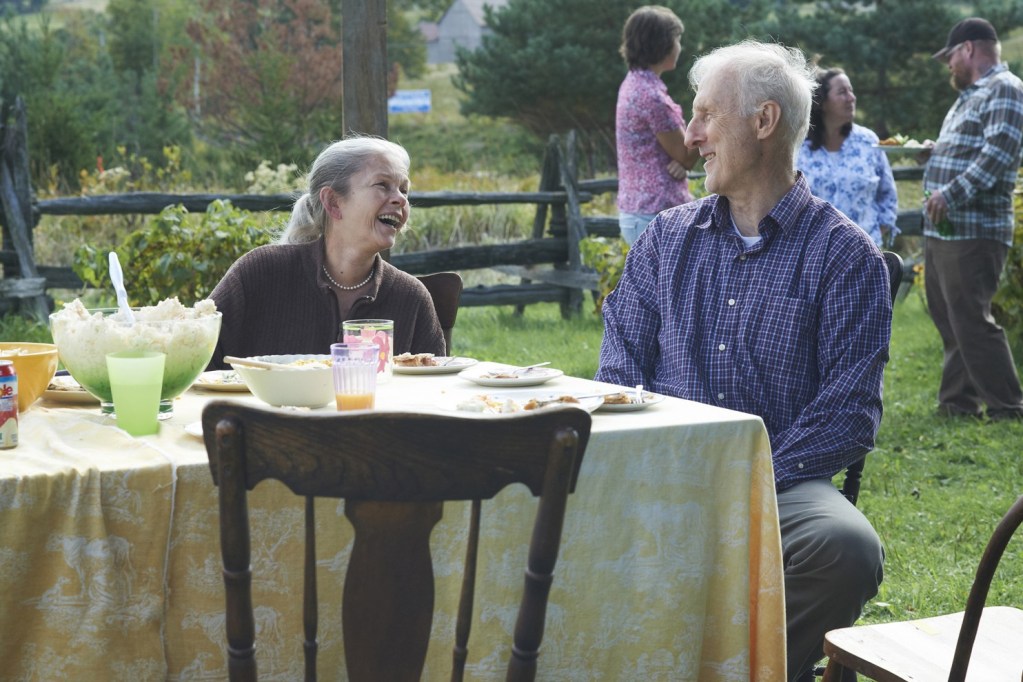 Still Mine
Still Mine isn't necessarily about romance. It's about love – a deep prevailing love built up over decades. Craig Morrison (James Cromwell) is a farmer in rural New Brunswick, Canada. He intends to build a new house for his ailing wife Irene (Geneviève Bujold) but runs into trouble with the local municipality's bureaucracy prevents him from doing so.
Still Mine is as romantic a movie about bureacratic development regulations as has ever existed. Cromwell and Bujold have wonderful chemistry and paint a portrait of profound, abiding love.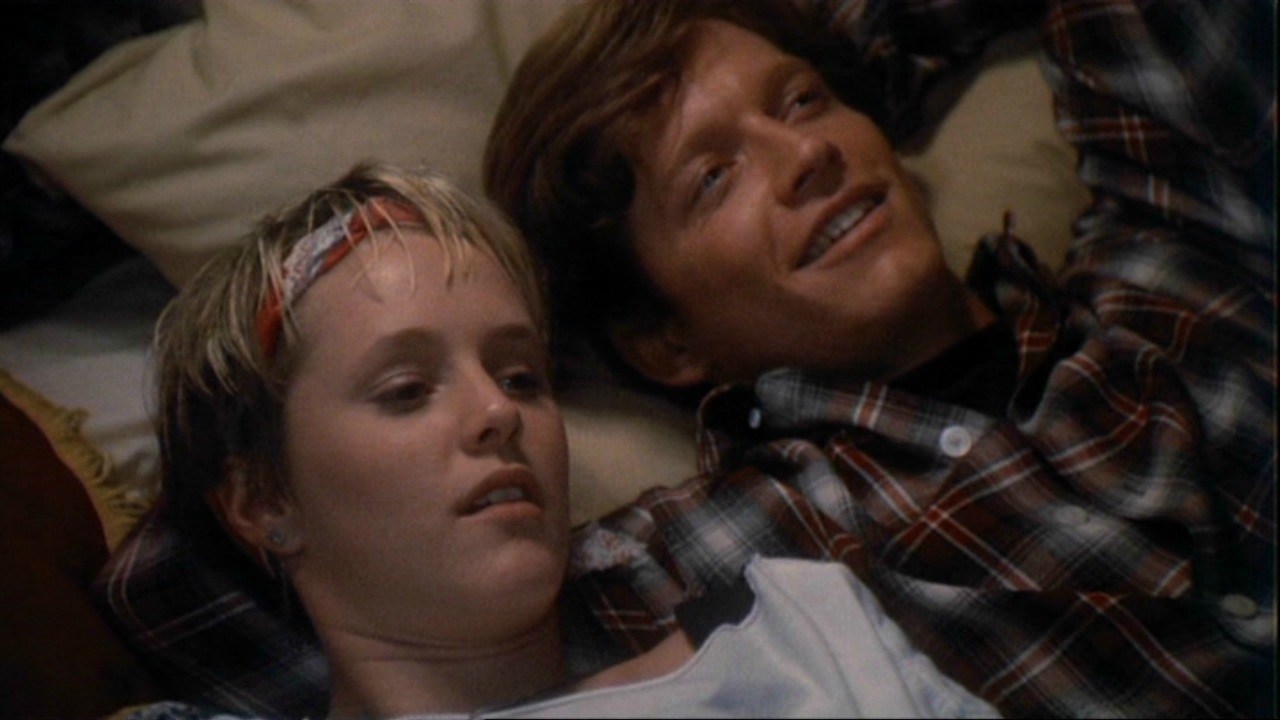 Some Kind of Wonderful
Some Kind of Wonderful doesn't have the same pop culture standing as other John Huges films like Sixteen Candles or Pretty in Pink. Still this remains a worthwhile entry into the Hughes canon on teenage love.
Keith Nelson (Eric Stoltz) is a high school outcast who has his eyes set on popular girl Amanda Jones (Lea Thompson). Thankfully he has his tomboyish Watts (Mary Stuart Masterson) to help court her. Based on that meager plot description, you may think you know where Some Kind of Wonderful is going to end up, and…you're probably right. That doesn't make the journey any less satisfying.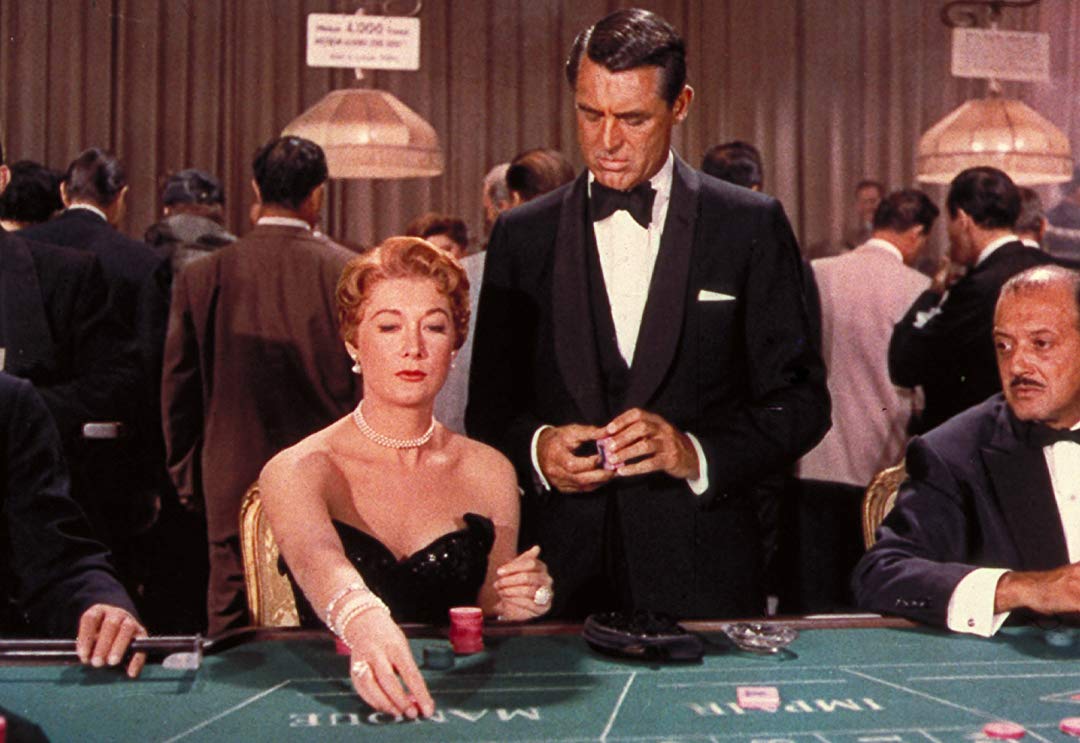 To Catch a Thief
You know who would make a great romance film? The guy who did Psycho. Yes To Catch a Thief is a classic romance film from none other than Alfred Hitchcock. Of course, there's a lot more going on in this heist thriller.
Cary Grant stars as retired cat burglar John Robie. When another burglar starts copying his act, Robie has to undergo One Last Job (TM) to catch…a thief. In the process John comes across the wealthy Frances (Grace Kelly) and the two strike up an unlikely romance for the ages.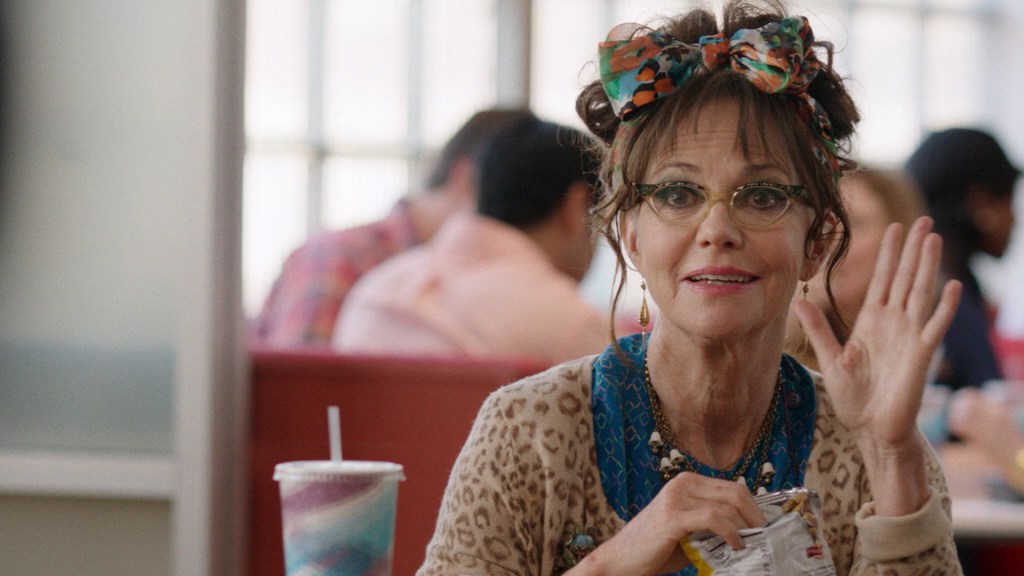 Hello, My Name is Doris
Between TBS' Search Party and Hello, My Name is Doris, director Michael Showalter had a stellar 2016. Hello, My Name is Doris is a wonderfully sweet, equally tragic and completely hilarious romantic comedy. Sally Field stars as the titular Doris, a lively woman in her 60s who after the death of her mother becomes infatuated with a younger man.
With the help of cliched self-help materials she does whatever she can to get his attention. Hello, My Name is Doris is an empathetic romantic comedy that will change how you view age.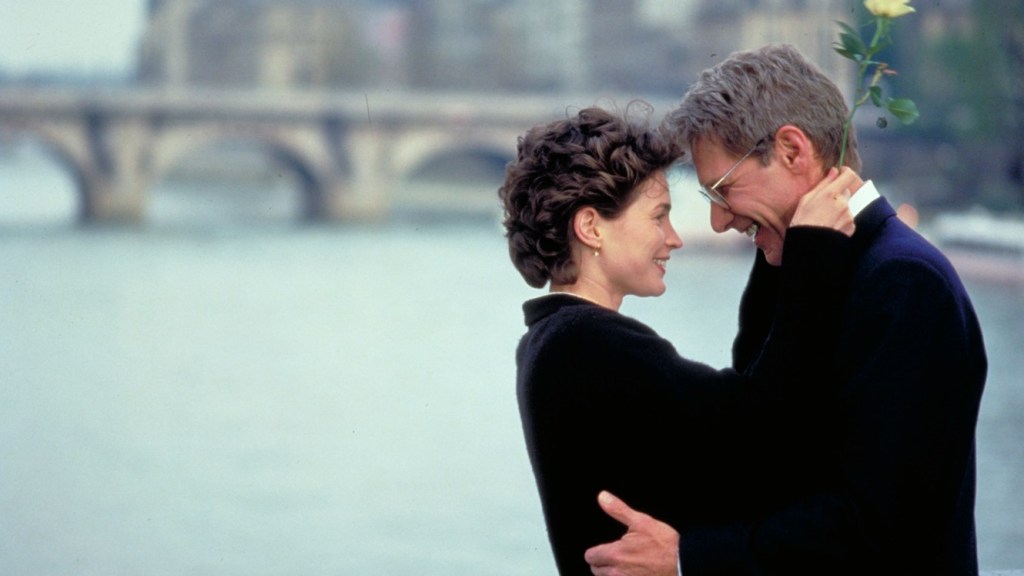 Sabrina (1995)
Let's get one thing out of the way right now. Sabrina's theatrical poster is dope. When I was a kid and I would pass the VHS cover in Blockbuster, I couldn't help but think "Wow, that is a real adult movie." At a young age, the mere sight of a woman's lascivious red lipstick (lascivious in my head at least) was enough to fry my brain. Poster aside, however, Sabrina is an excellent romance with some real star power. It's a remake of the 1954 film of the same name starring Billy Wilder and Audrey Hepburn.
This version was directed by the great Sydney Pollack and stars Harrison Ford, Greg Kinnear, and Julia Ormond. Weirdly enough Greg Kinnear plays the ultimate rich playboy while Harrison Ford plays his studious older brother. Weird casting choices but it works out alright thanks to each actor's chemistry with Ormond.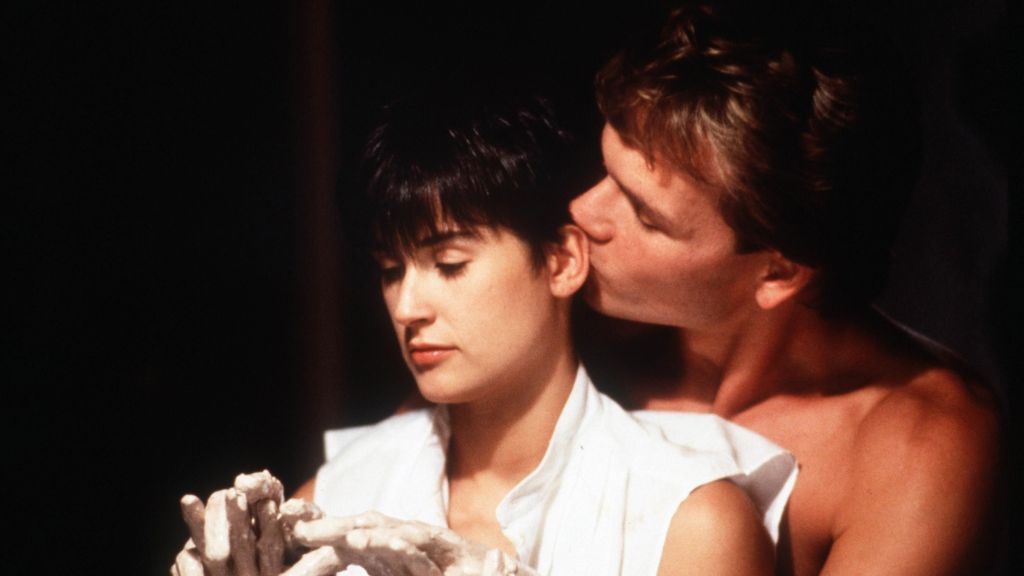 Ghost
Ghost is much more than just the reason you can no longer attend a pottery class without giggling. It's a legitimately great sci-fi romance yarn. Patrick Swayze stars as Sam a banker who is killed by a mugger. Immediately post-death he discovers that he has become a ghost and can no longer directly interact with his girlfriend Molly (Demi Moore).
Sam sets out to solve his own murder and somehow reconnect with the woman he loves. Ghostcomes along with all the corniness of an early '90s blockbuster but its central theme of love trying to achieve the impossible plays in any decade.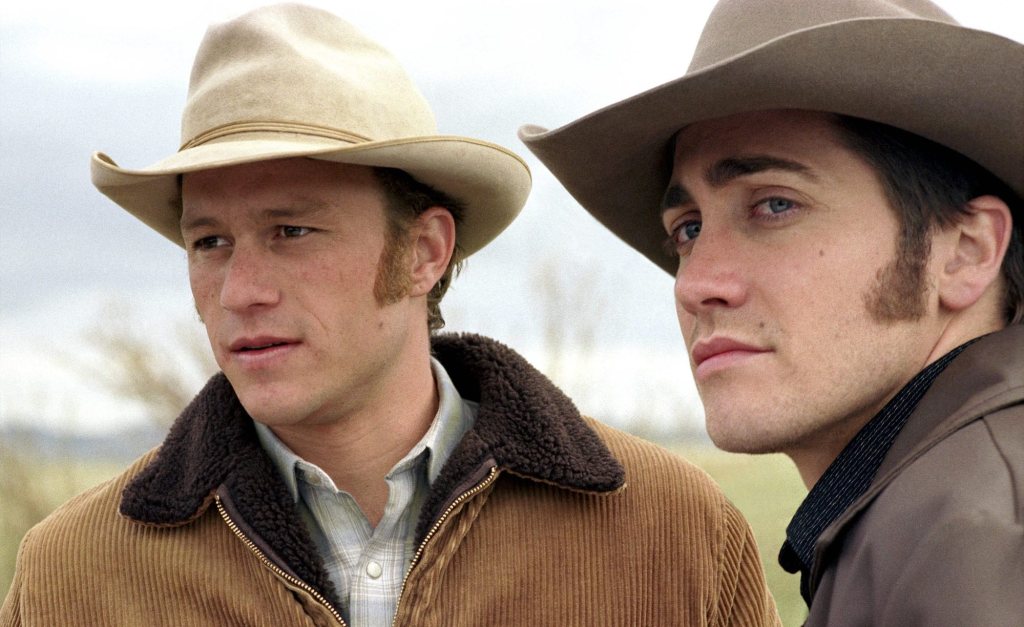 Brokeback Mountain
Longing is a crucial part of the formula in any romance movie and Brokeback Mountain has it in spades. Ang Lee's 2005 film played a crucial role in bringing queer cinema to the mainstream and it did so by presenting mostly straight audiences with a universal depiction of love and passion – the kind of love that supersedes the norms and expectations of everything in your life to that point.
Heath Ledger and Jake Gylllenhaal star as 1960s Wyoming cowboys Ennis Del Mar and Jack Twist. While herding sheep on the Brokeback mountains, Jack makes a sexual pass at Ennis and the two begin a summer-long physical affair. The movie then follows the pair through the subsequent decades as they try to return to their "normal" lives, all the while unable to forget their time on Brokeback.
Letters to Juliet
Somewhere along the way, Hollywood decided to let Amanda Seyfried become the queen of romantic comedies set in exotic locales…and that's perfectly fine with us.
In Letters to Juliet, Seyfried stars as a New York fact checker Sophie on "pre-honeymoon" with her fiancé in Verona. There she learns of the phenomenon of "letters to Juliet" where women women bring love letters to Juliet Montague's Verona courtyard. When Sophie answers a letter from 1957, she embarks on a decades-spanning journey of love and self-discover.y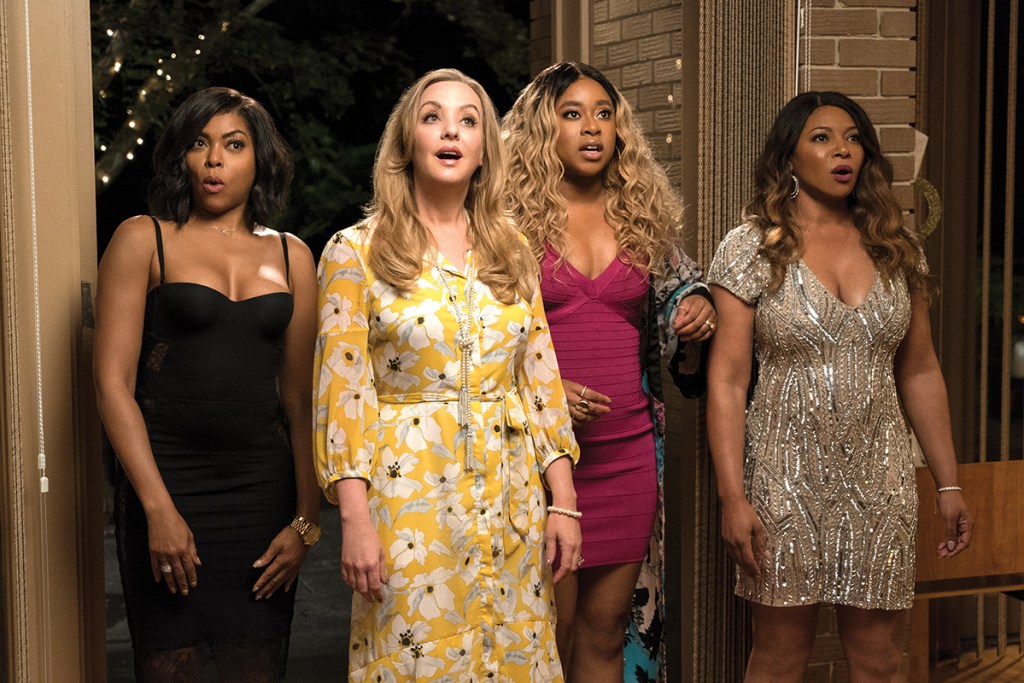 What Men Want
Back in 2000, only one film had the distinction…nay, the courage of trying to figure out What Women Want. The answer, apparently, was Mel Gibson. We don't talk about this movie that much.
2019's What Men Want is a loose remake of the earlier film. And it has something that the original never did: Taraji P. Henson! Henson stars as Ali Davis, a sports agent who gains the ability to read men's minds after meeting a shaman. The movie puts Ali's male-dominated profession to good use and in the process tells a nifty little romance story.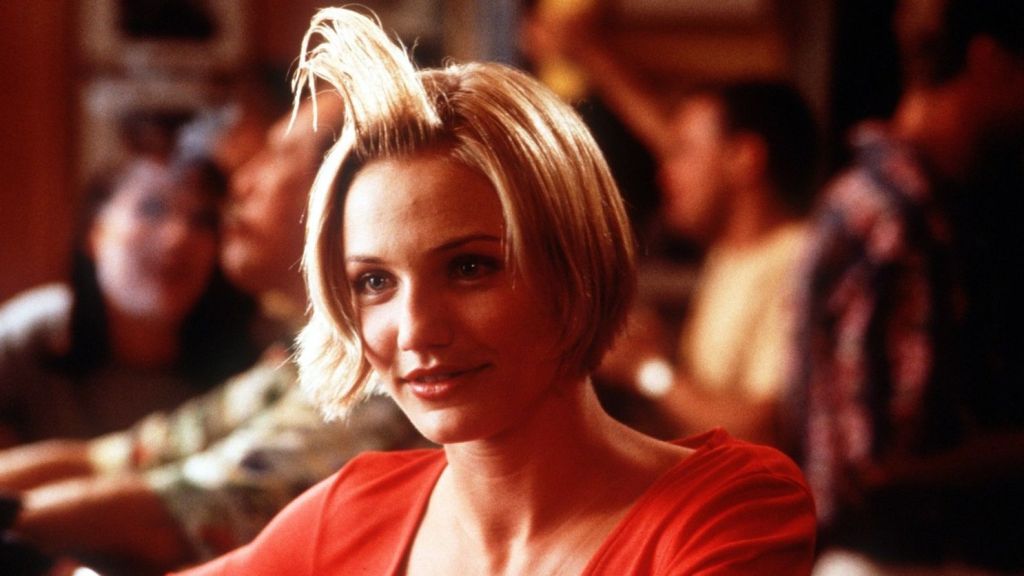 There's Something About Mary
More than two decades later, it's still wild to see that above screenshot. Like, that ran in newspapers. It was on a poster! And if you don't know why a photo of Cameron Diaz with a unique hairstyle is a big deal then you've likely not seen the Farrelly Brothers 1998 gross out classic There's Something About Mary.
This is not so much a romance movie as it is an exploration of the pitfalls of attraction. Diaz stars as Mary Jensen…and there's just something about her. Ben Stiller, Matt Dillon, Lee Evans, and Chris Elliott all play men who are helplessly in love with Mary and trying to win her affection. In the process, many injuries as sustained.
Watch There's Something About Mary
Moulin Rouge!
If you like your romance with more than a dash of Baz Luhrmann saturated colors and big, sexy musical numbers then Moulin Rouge! is almost certainly the movie for you.
This 2001 film is set in 1900s Paris amid the Bohemian movement. When Christian (Ewan McGregor) falls in love with Moulin Rouge cabaret actress and courtesan Satine (Nicole Kidman), he must contend with her impending betrothal (or really sale) to the Duke of Montrose. As one might imagine, this is resolved with quite a bit of singing and dancing.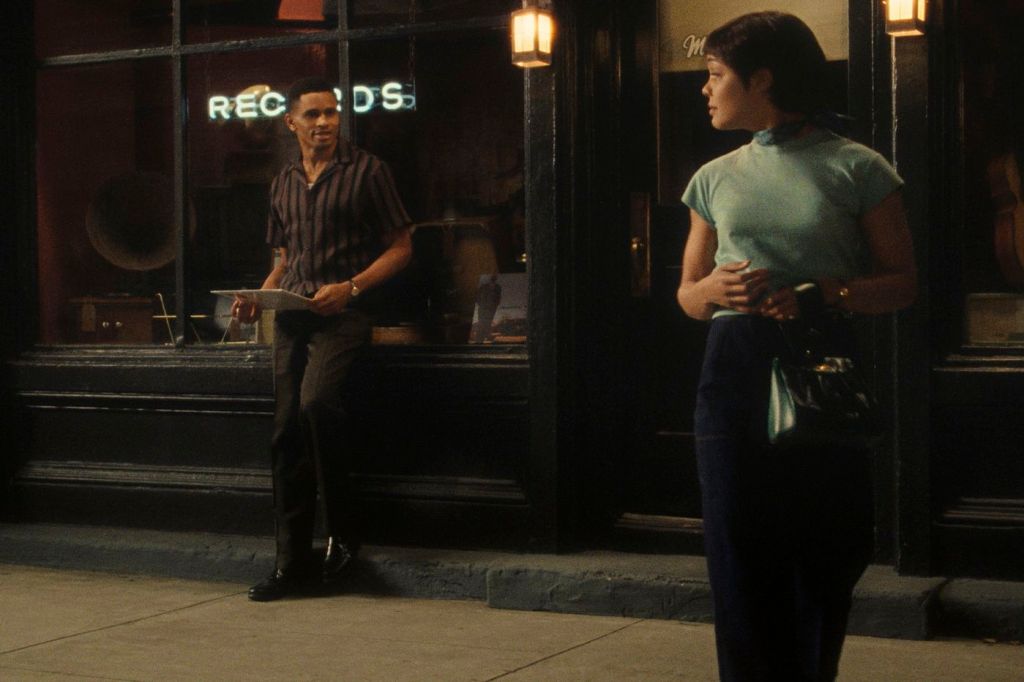 Sylvie's Love
Amazon Prime's 2020 film Sylvie's Love positively oozes jazz era atmosphere and tells a compelling, decades-spanning love story in the process.
Tessa Thompson stars as Sylvie Parker, a young woman who one day meets an aspiring saxophonist (played by Kerry Washington's husband and former NFLer Nnamdi Asomugha) and in her father's record shop in 1950s Harlem. This leads to sweeping romance that guides the pair through the era's jazz music scene.