Features
17 Great Children's TV Shows on Amazon Prime Video
From modern greats like Spongebob Squarepants to classics like Sesame Street, here are kids' shows all ages can enjoy on Amazon Prime Video.
There comes a point in a household where the tinny sound of guffawing YouTubers leaking from a child's headphones can be tolerated no more. A point when, after the possibilities of trees, nature, and industrial estate soft plays have been exhausted, it's time for them, and you, to watch some proper kids' television.
Below is some of the aforementioned proper kids' television, all of it currently available to Amazon Prime subscribers.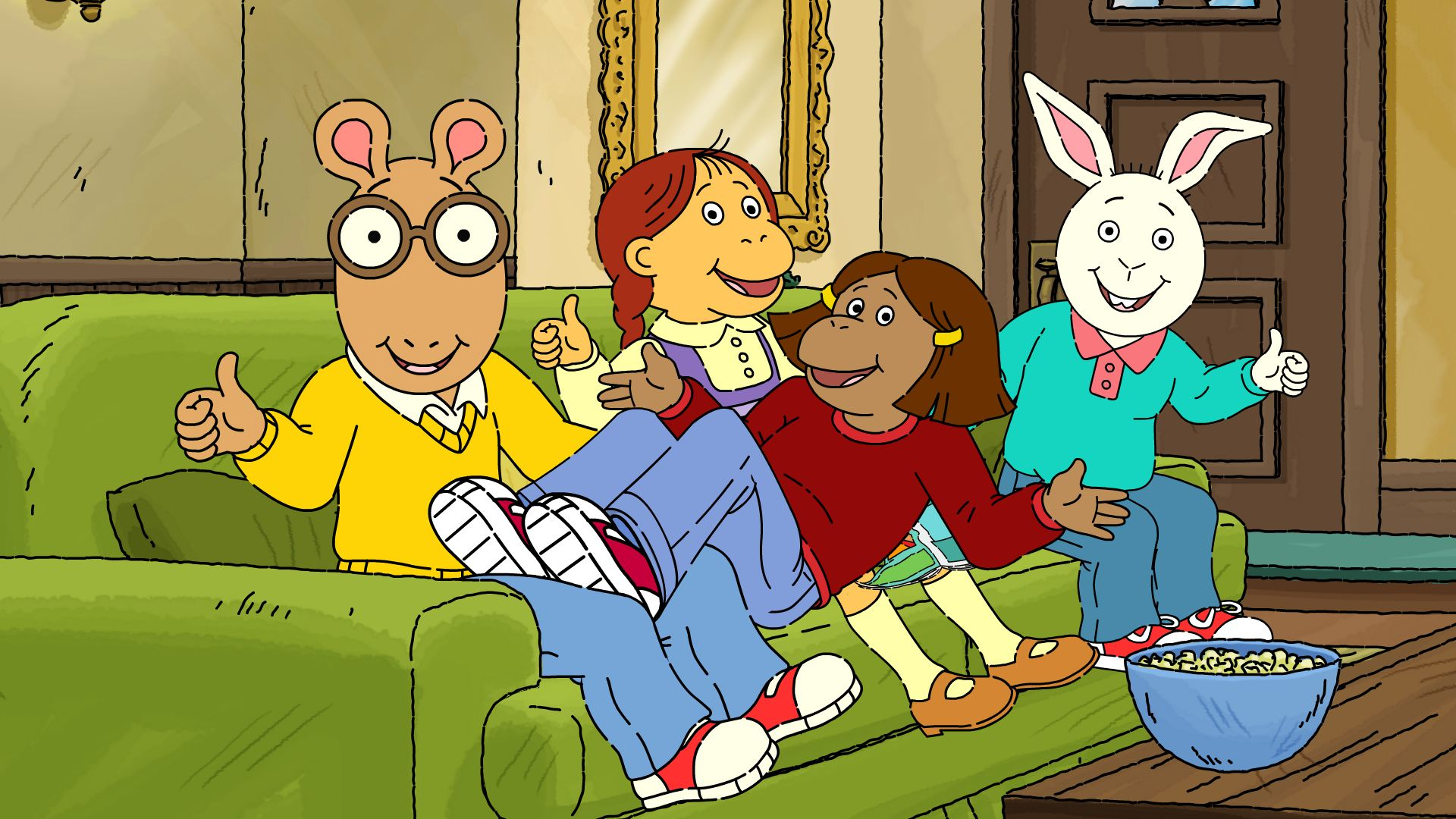 Arthur
You've seen the memes now watch the show. Based on a book series from Marc Brown, Arthur follows the travails of 8-year-old aardvark Arthur Read and his crew of similarly anthropomorphic friends in Elwood City.
Arthur is fun, simple children's entertainment. Seasons 10 through 18 are available to stream on Amazon Prime.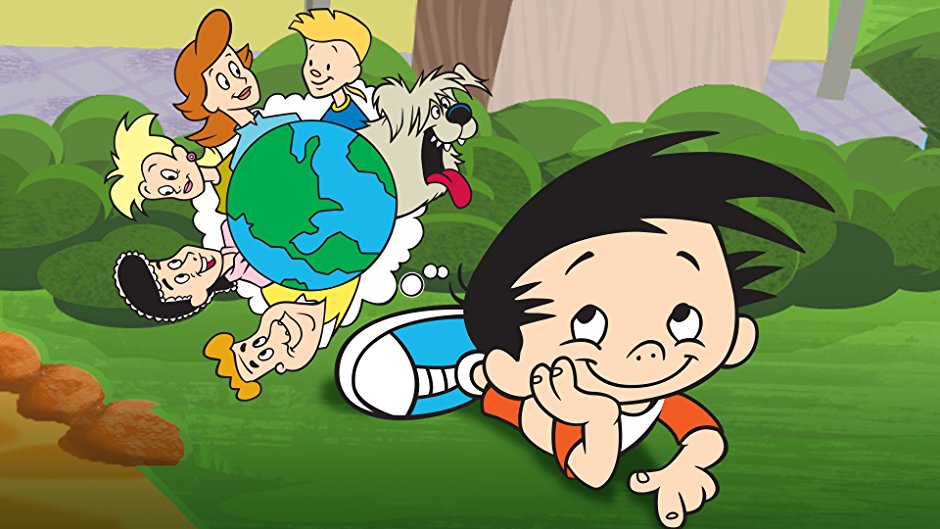 Bobby's World
There are few things more expansive than the imagination of a child. Bobby's World is an animated series from the early '90s that takes us directly into that imagination.
Bobby's World shows the world from the perspective of young boy Bobby Generic. I know, that's some name. The show was created by comedian Howie Mandel and is filled with humor and appropriate lessons for young Amazon Prime watchers.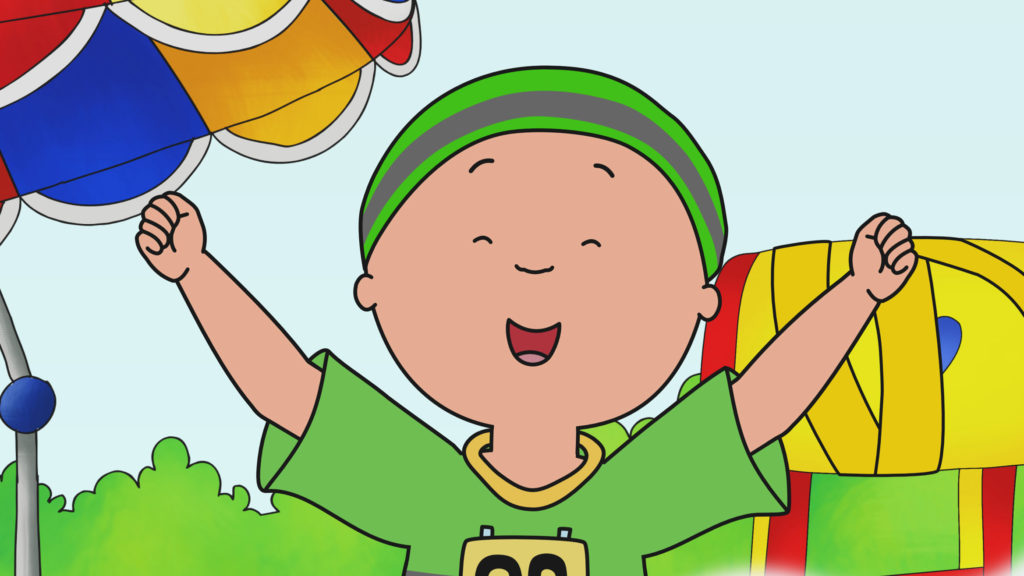 Caillou
A lot of the children's' shows on this list can be enjoyed by both adults and children alike. Caillou, however, seems to have a pull on kids that parents just don't understand.
Caillou doesn't live in a world of anthropomorphic animals or games. He's merely a four-year-old kid, fascinated by the world around him. The Canadian series that bears his name, however, shows off the kid's expansive imagination, making for a worthwhile kids' show viewing experience.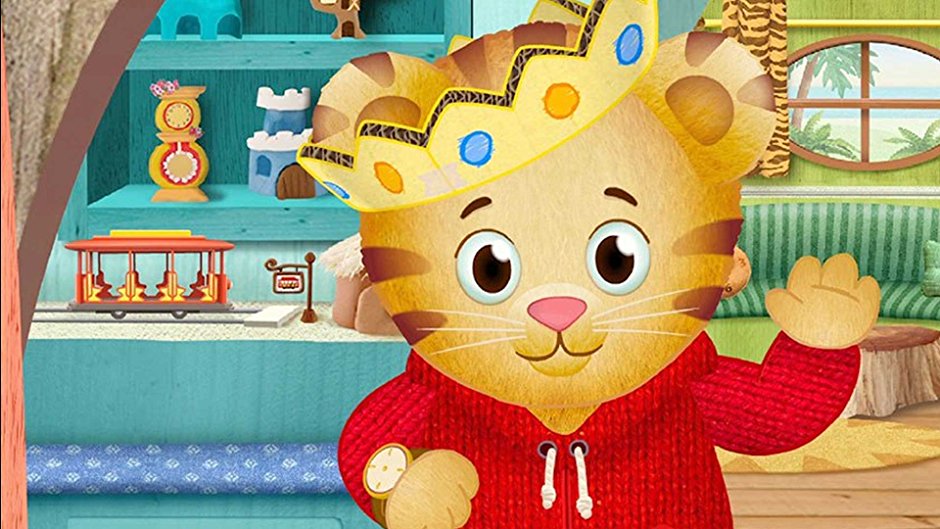 Daniel Tiger's Neighborhood
For those still recovering after the tear-filled emotional massacre that was Mister Rogers documentary Won't You Be My Neighbor?, Daniel Tiger's Neighborhood offers a much-needed reprieve.
The spirit of Fred Rogers lives on in his friend, Daniel Tiger. Once a puppet in the Neighborhood of Make-Believe, Daniel is now animated and has a new neighborhood of his own. In addition to traumatized adults, Daniel Tiger's Neighborhood is excellent for the pre-school crowd.
Watch Daniel Tiger's Neighborhood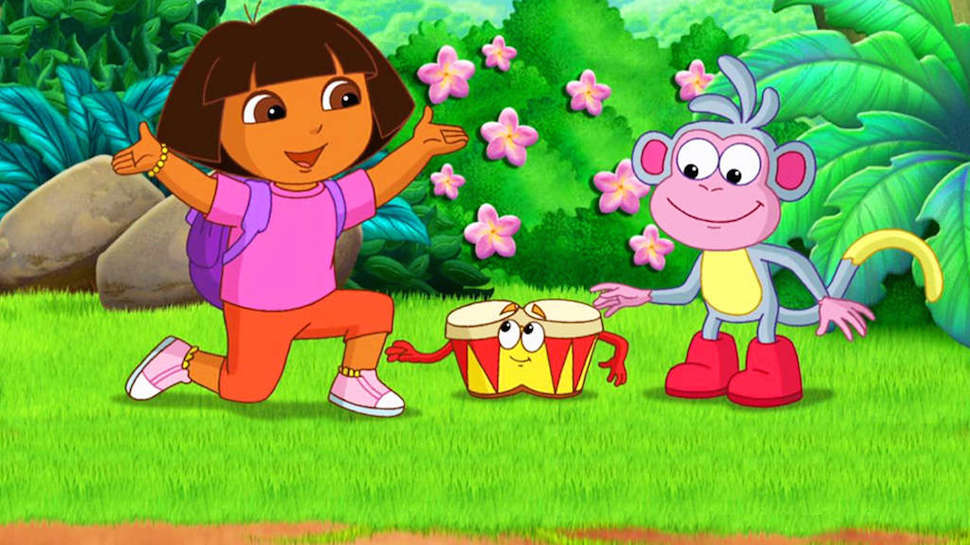 Dora the Explorer
Swiper, no swiping! Many children's shows are educational. Dora the Explorer is one of the very few that seeks to teach children a second language.
Dora the Explorer follows the adventures of the titular explorer alongside her friends Boots and the Map. Along the way Dora teaches viewers important lessons along with some beginner-level Spanish. The show is one of Nick Jr.'s longest running and features 172 episodes but only the first season is on Amazon Prime.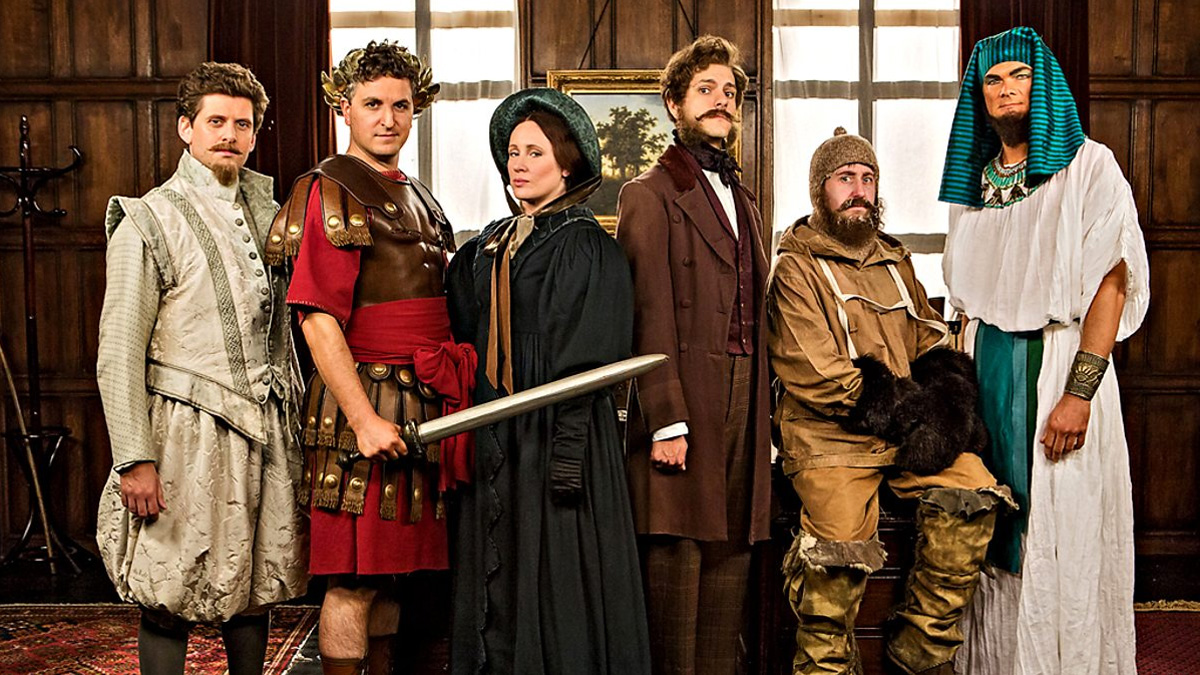 Horrible Histories
One of the greatest children's television programmes of all-time, Horrible Histories is a work of comic brilliance. The TV show added songs and parodies to the premise of Terry Deary's popular UK history book series, performed by a comedy cast well on its way to national treasure status.
The first four of the five series featuring the original cast (Jim Howick, Mathew Bayton, Martha Howe-Douglas, Simon Farnaby, Laurence Rickard) are available to stream, which is where a lot of the best stuff resides. Here's a rundown of some of its greatest songs.
If You Give a Mouse a Cookie
What happens if you give a mouse a cookie? The consequences are beyond what you could ever conceive. OK, not really. You might just get a buddy.
If You Give a Mouse a Cookie is based on the children's book of the same name. Instead of being a cautionary tale about the being taken advantage of by greedy rodents, the TV version is a charming adventure story feature mouse, boy, and a host of other animals.
Watch If You Give a Mouse a Cookie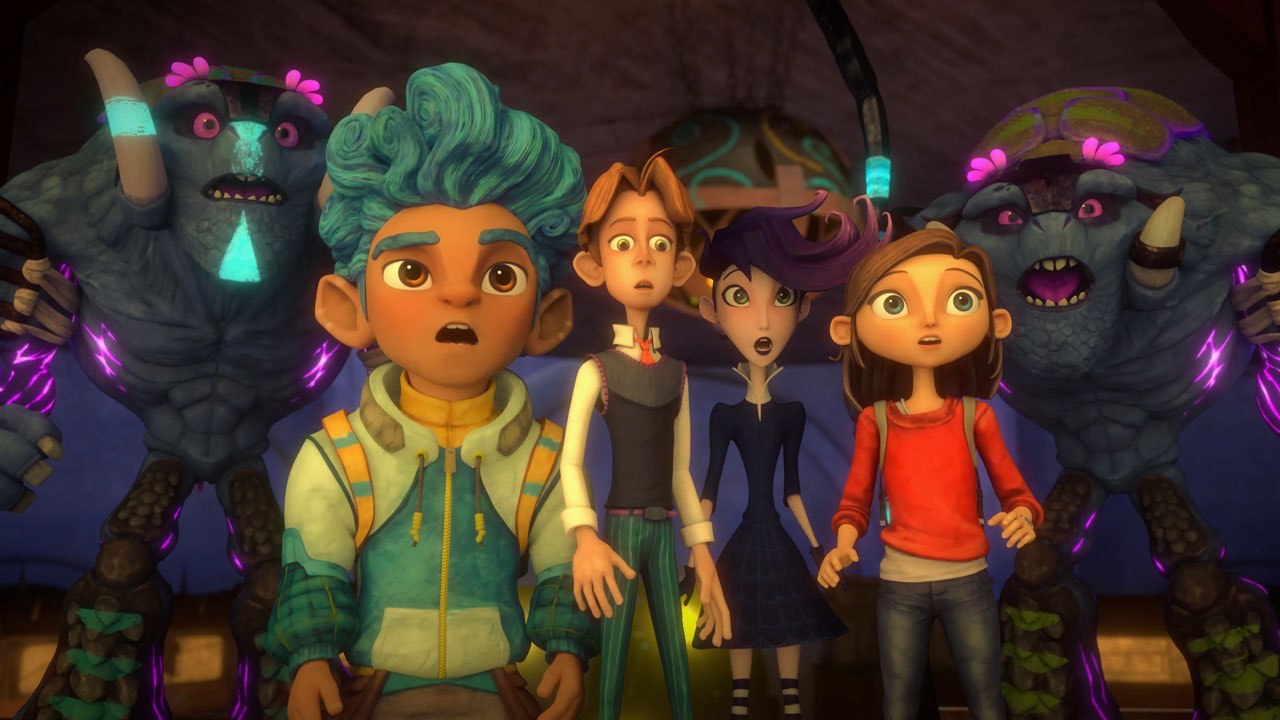 Lost in Oz
Whether The Wizard of Oz is a kids' movie is up for debate. Sure, it's rated G and features a whimsical, colorful world of merriment. But it also looks like a haunted, fevered nightmare and begins with homicide via falling house. Lost in Oz, however, is absolutely a kids' show.
Lost in Oz is an Amazon original and has racked up awards and acclaim since its debut in 2017. The show features a familiar plot with Dorothy Gale getting swept into the land of Oz where she makes new friends and learns a magical trick or two.
Mister Rogers' Neighborhood
Mister Rogers' Neighborhood is legendary. Story goes that back in the '60s, Pittsburgh-based minister Fred Rogers saw a vacuum for children's enrichment in the burgeoning medium of television. So he went ahead and made a show.
Every episode of Mister Rogers' Neighborhood begins with the eponymous Rogers coming home, whistling a welcome tune and exchanging his blazer for a sweater. Then he invites the viewer to the Neighborhood of Make-Believe. Mister Rogers' Neighborhood is almost unbearably slow-moving by modern standards but that's a part of its charm. It's a patient, perfect show for pre-schoolers.
Watch Mister Rogers' Neighborhood
Moomins
This one has Moomins fans in a bind. It's a HD-remastered version of the original seventies-eighties stop-motion series, which means it looks spick, span and bright as a button. It doesn't however, have the original UK narration by Richard Murdoch.
Instead it has a US voice cast (who pronounce 'Thingumy' with a hard 'g' in the middle, not that I'm pedantic) and a different script. Anyway, you can decide whether it's for you. There are eighteen episodes available to stream, running to under ten minutes each.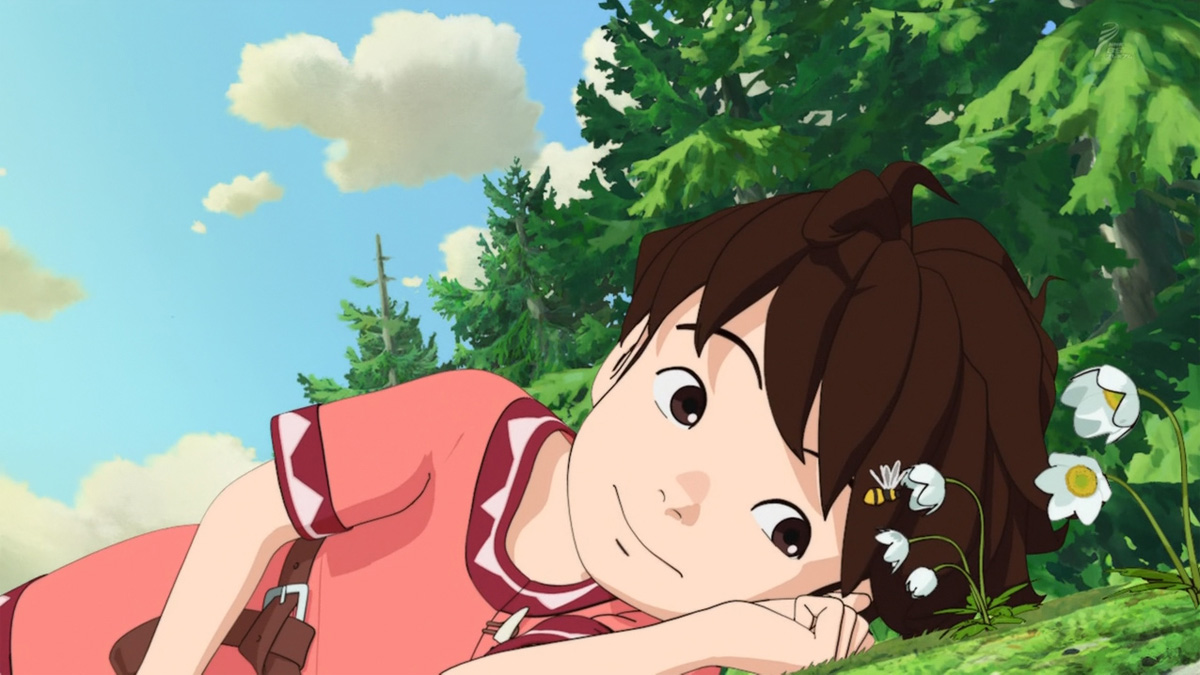 Ronja The Robber's Daughter
Astrid Lindgren's 1981 Swedish book about a girl growing up in a clan of woodland robbers was adapted into this animated series by Studio Ghibli in 2016. It marked the Japanese animation greats' first television show, and was praised on release for its characteristically beautiful Ghibli style.
The English dub, narrated by Gillian Anderson, wasn't quite as big a hit with fans of the studio, but if skilful artwork is your thing, then there's plenty to admire here.
Watch Ronja The Robber's Daughter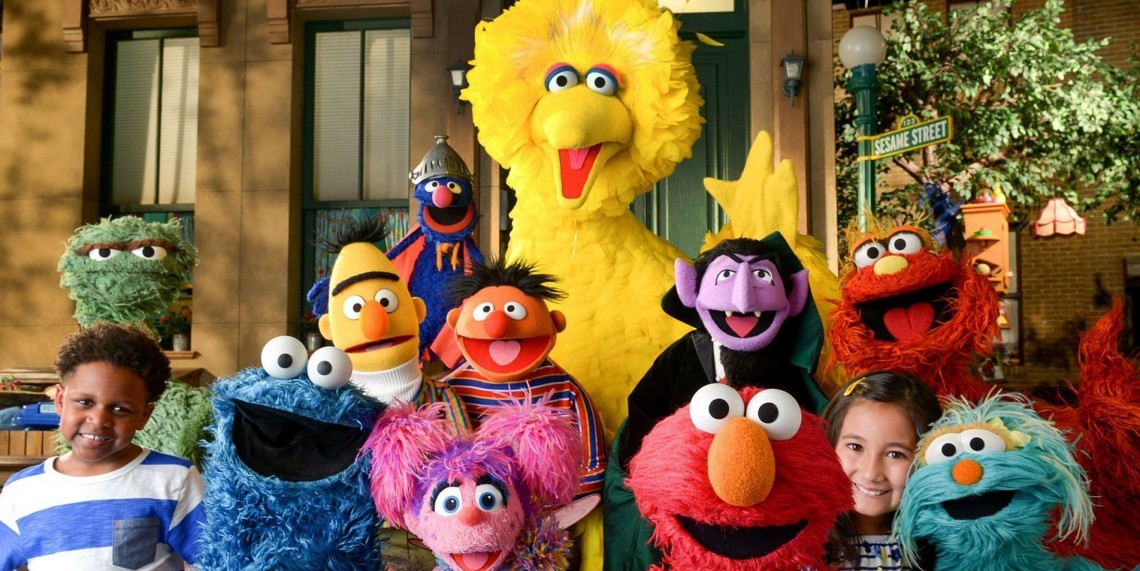 Sesame Street
Here's another all-time classic. If children's TV shows are good enough and consistent enough, they can last virtually forever. Enter Sesame Street.
Jim Henson's educational Muppet extravaganza Sesame Street has lasted for a staggering 48 seasons. Amazon Prime has five of those seasons available to stream. That's more than enough of Big Bird, Elmo, Grover, Bert, Ernie, and friends to captivate kids of all ages.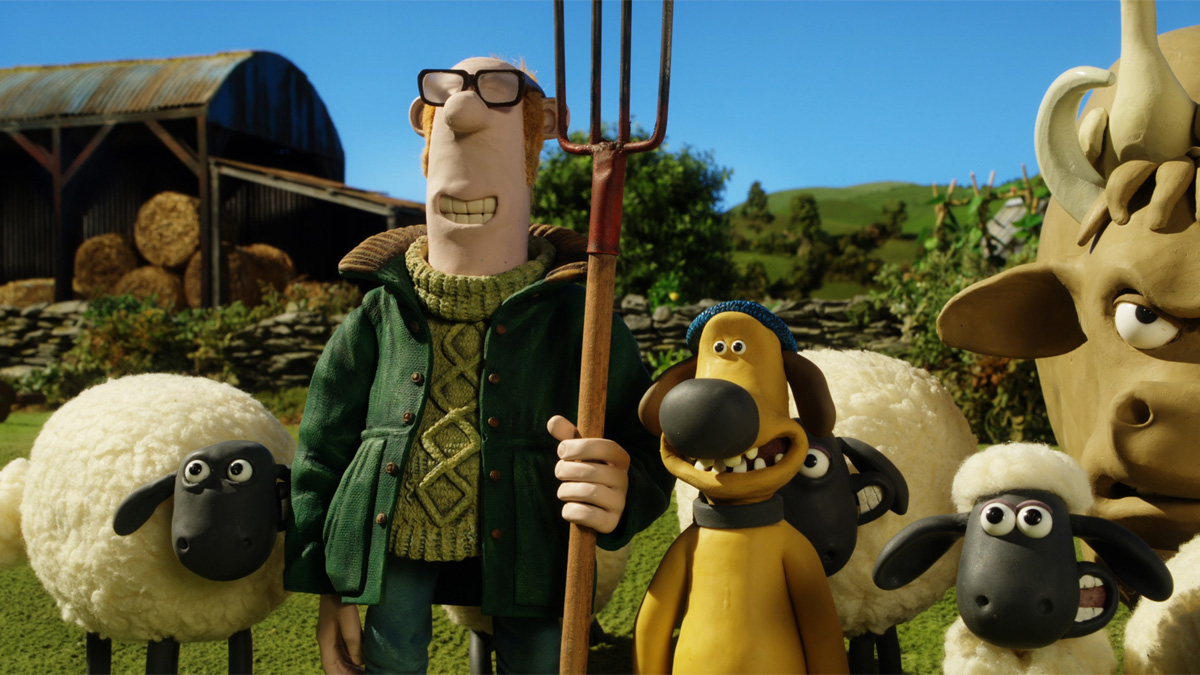 Shaun the Sheep
More great work from Aardman Studios in the A Close Shave spin-off stop-motion series that paved the way for the terrific 2015 Shaun the Sheep feature film. Featuring the baas of Mr Tumble's Justin Fletcher as Shaun, and Vic Reeves on the theme song, these twenty-minute adventures are great fun.
Meet Bitzer the dog, the Farmer, the mischievous pigs, the terrifying bull, and Shaun's whole gang on the farm. For even younger kids too, plenty of episodes of the ten-minute spinoff-spinoff Timmy Time, featuring Shaun the Sheep's youngest ovine, are also available to stream.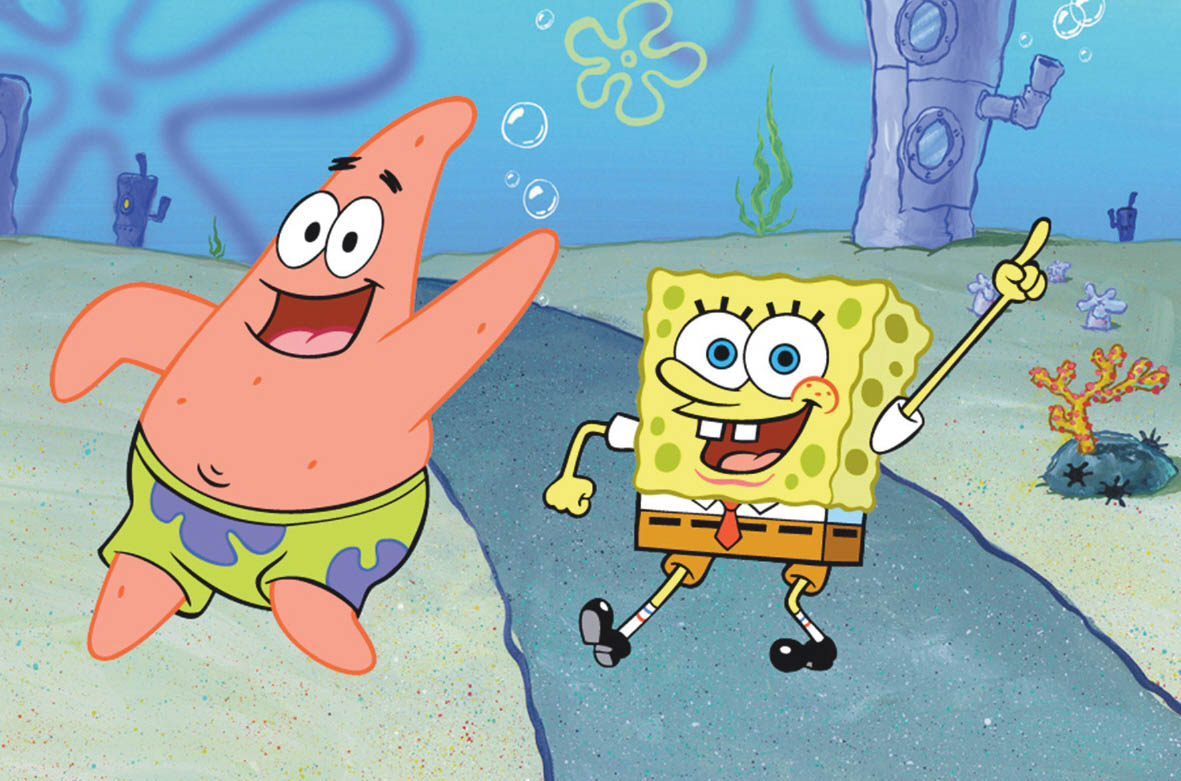 Spongebob Squarepants
It's the Sponge. You love the Sponge. Spongebob Squarepants is one of Nickelodeon's best ever Nicktoons and most reliable performers.
The titular Spongebob Sqaurepants is a gregarious fry cook at the Krusty Krab and can't help but get into wacky adventures with his close friend Patrick Star. Spongebob Squarepants is actually a very sophisticated Dada-ist success story that can be appreciated on many levels. It's also a perfectly fun, inoffensive time-killer for kids. Amazon Prime has the first four seasons.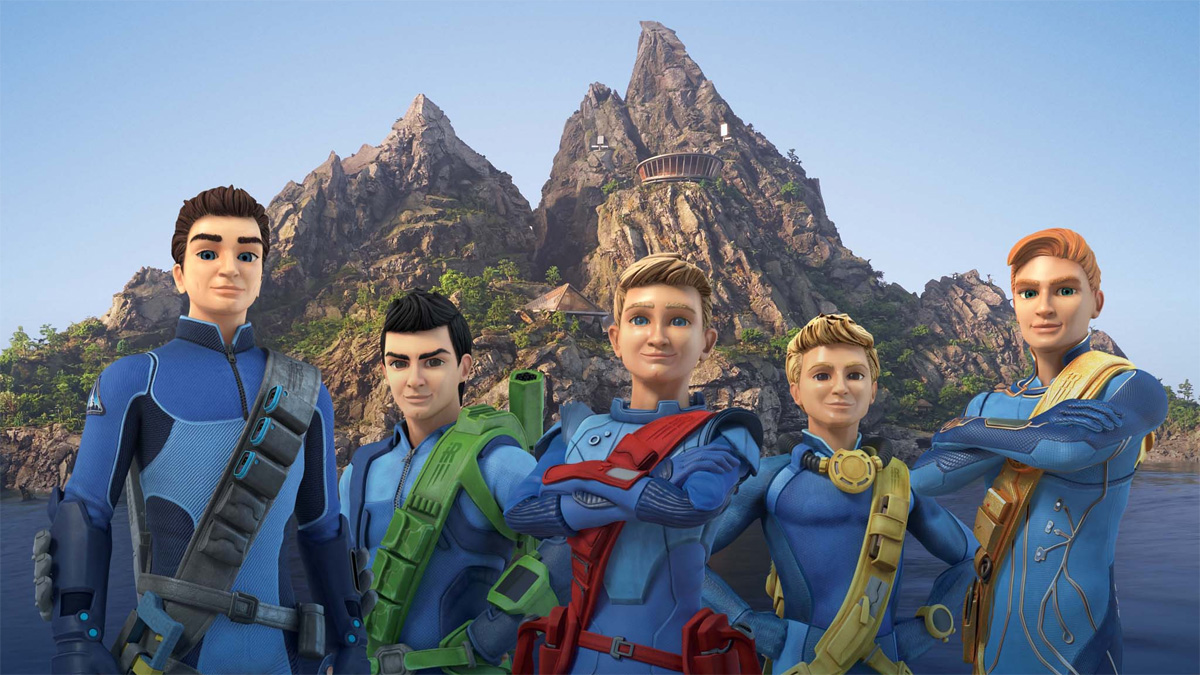 Thunderbirds Are Go
When the first image of the Tracy brothers emerged from this 2015 Thunderbirds revival, the reception from fans of the original wasn't altogether positive.
When the full series arrived though, many admitted that the new version captured something of the adventure and fun of Gerry Anderson's beloved supermarionation 1960s series. The first two series of this CGI revival are available to stream.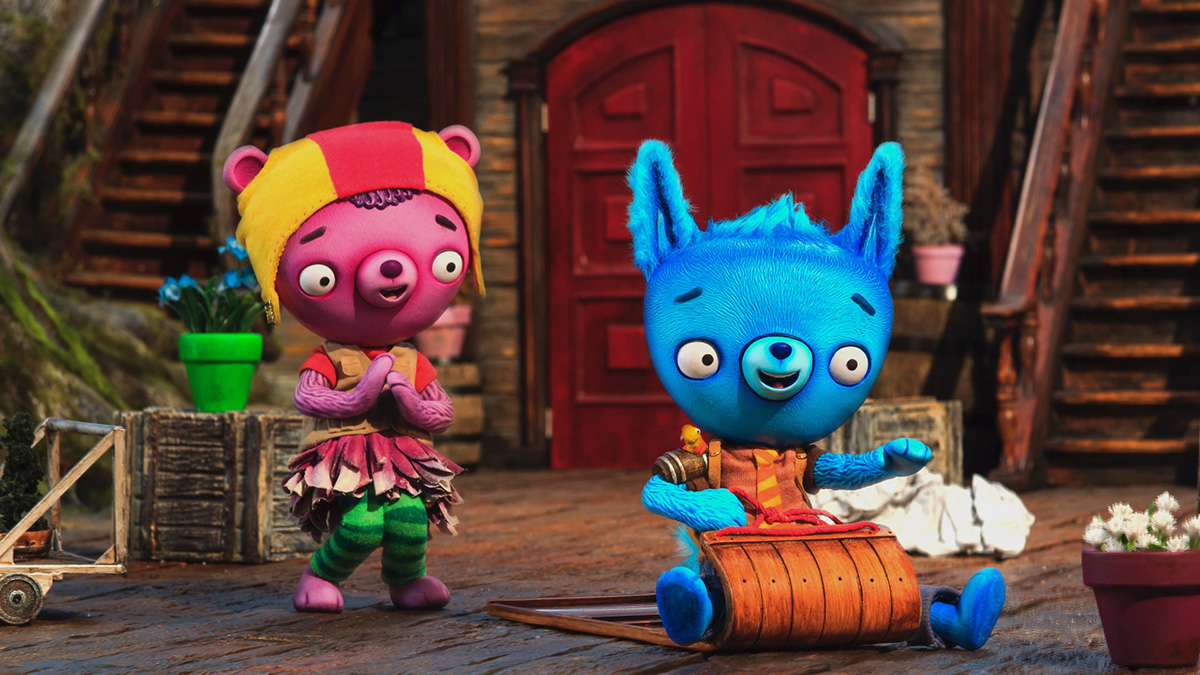 Tumble Leaf
Tumble Leaf is another kids' show directly from Amazon Studios. This one features excellent stop-motion animation and a focus on teaching preschool age children basic scientific lessons.
Fig is an anthropomorphic blue fox who just wants to play. Thankfully he has friends like Stick (a caterpillar). Together Fig and Stick explore the world around them and in the process comes across some new, exciting items to learn about.
Wolfblood
This CBBC show is a fresh twist on the werewolf mythology, which weaves in Celtic legend and supernatural powers around honest, powerful storytelling about the difficulties and joys of teenage life. With strong writing, a great cast and a cohesive world, Wolfblood is up there with the best of them.
It expanded its world nicely across its run, even flourishing after a shift in location and leads. The first four of five series are currently available to stream.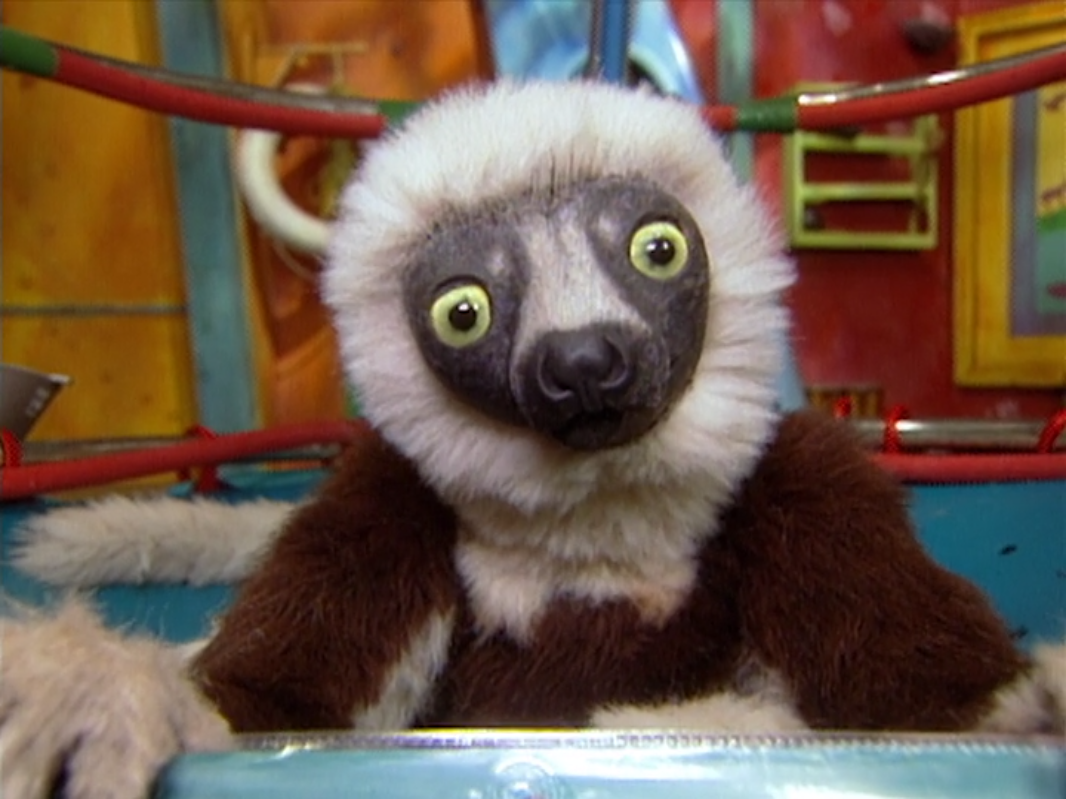 Zoboomafoo
Zoboomafoo deserves some kind of award for lemur awareness. Zoboomafoo was created by the Kratt brothers, Chris and Martin, and starred them as well. But the real star as we all know was a talking Coquerel's sifaka (a kind of lemur) named Zoboomafoo.
Together Chris, Martin, and Zoboomafoo learned all about the animal kingdom and passed those lessons along to viewers. Despite being nearly 20 years old now, Zoboomafoo remains a fun, educational experience for all ages.