Features
PlayStation 2023 Showcase: Biggest Rumors, Leaks, and Predictions
PlayStation's May 2023 Showcase will be the company's biggest event in quite some time. Here are some of the rumors, leaks, and predictions you should know about.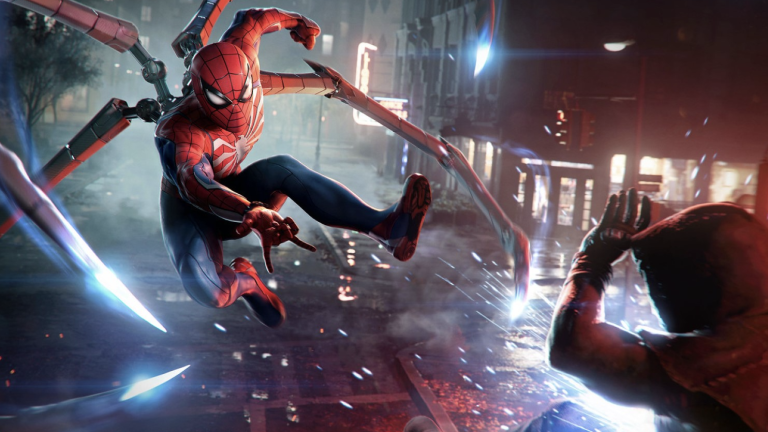 PlayStation's next big showcase event is scheduled to run on May 24. According to PlayStation, the event will run for "over an hour" and focus on "PS5 and PS VR2 games in development from top studios from around the world." While they're playing it pretty cool, most fans expect this to be a massive PlayStation event. After all, this showcase is essentially taking the place of the E3 showcases that PlayStation stopped running years ago.
That being the case, there is no shortage of rumors regarding what, exactly, we'll see during the event. Many of those rumors are little more than that, but a series of more solid leaks seem to point to some of the reveals and announcements you may actually see in the very near future.
To help you separate fact from fiction, here's a look at some of the biggest PlayStation Showcase rumors going around at the moment and which ones seem to be legitimate.
Updates on Pragmata, Spider-Man 2, Final Fantasy VII Rebirth, and Other Previously Announced Games
While they're rarely the most exciting part of an event such as this, the PlayStation May 2023 Showcase will likely be filled with updates for previously announced PlayStation titles. Spider-Man 2 is reportedly still scheduled to be released in the Fall, so it seems likely we'll see quite a bit of it during the show. Previous PlayStation event games like Pragmata, Final Fantasy 7 Rebirth, and Silent Hill 2 Remake have also been dormant for a little while, so they also seem like strong update candidates. 
As for games like Marvel's Wolverine or the Knights of the Old Republic remake…well, those are bigger mysteries at the moment. The former will likely not make an appearance as Insomniac seems to be focusing on Spider-Man 2. KOTOR, meanwhile, recently swapped developers and is reportedly not doing well. It's not entirely clear what the state of that project currently is, but it would be shocking to see it appear during this upcoming showcase.
That Long-Rumored Metal Gear Solid 3 Remake
Rumors regarding a remake of the Metal Gear Solid games have been circulating for years. Obviously, nothing has come of them yet. However, a recent series of significantly stronger rumors suggest that Metal Gear Solid 3 is indeed being remade and that it may finally be ready to be revealed soon.
Late last year, VGC reported that developer Virtuos has indeed been working on a Metal Gear Solid 3 remake with Konami's permission/cooperation. Virtuos previously worked on the excellent Switch ports of games like Dark Souls and The Outer Worlds, so they certainly have experience in that arena. Furthermore, Insider Gaming recently reported that the MGS 3 remake will not be a PS5 exclusive after all and will eventually come to Xbox and PC.
The smoke around this fire has burned fans before, but it really does seem like a reveal of this remake may finally be around the corner. If it doesn't happen during that show, it might be time to abandon some hope.
A New Twisted Metal Game
Last year, Eurogamer and other outlets reported that PlayStation had greenlit a new Twisted Metal game. Specifically, the last solid update we got on that project suggested that developer Firesprite Games had taken over the project from Lucid Games. Since then, we haven't heard much about this new Twisted Metal title.
The popular theory is that the PlayStation team will want to capitalize on the upcoming Twisted Metal TV series and reveal their new game as soon as possible. However, that reveal would likely depend on the state of the project. If PlayStation doesn't intend to release the game alongside the Twisted Metal series in July (or close to that), then they may prefer to wait to showcase it at all. At best, we might get a cinematic teaser.
An Online Horizon Multiplayer Project
Last last year, developer Guerrilla Games tweeted that they were expanding their team in order to develop an 'Online Project set in Horizon's universe." The job posting stated that the project would allow friends to "explore the majestic wilds of Horizon together." Since then, though, we haven't heard any significant updates about that project.
While the project itself certainly exists, there has been no solid indication that it will appear during the upcoming PlayStation Showcase. Given the timing of that job posting, it seems highly unlikely it would be ready for such a high-profile spot. This is another instance where the best-case scenario would likely be a cinematic teaser trailer.
A New Game From the Astro's Playroom Team
In 2022, Team Asobi, the studio behind the wonderful Astro's Playroom, revealed that they are working on their biggest game "to date." Little else was said about the project itself, but it's certainly clear that the team has grown a lot in a relatively short period of time.
This is another one of those projects that could soon be revealed if it's a little further along than most people suspect. The project exists, but it's unclear how long it has actually been in development in relation to that interview noted above. It's not the biggest potential reveal in PlayStation's back pocket, but it seems like a project that may be close to ready for a showcase spotlight if it has indeed been in development since around the time of the PS5's launch.
Bungie's Mysterious Marathon Project
In case you've forgotten (a lot has happened since then), PlayStation acquired Destiny developer Bungie in 2022. Since then, a series of rumors suggested that Bungie was working on a new project set in the Marathon universe. Little is known about the game, but statements from all parties involved strongly suggest that Bungie wants to release a non-Destiny project in the next couple of years.
Given that rumored timeframe, this seems to be another instance where the most we can likely hope for is a teaser trailer for the new Marathon game. Given what we know about Bungie's typical development timelines and history, though, I suspect we won't see or hear much about this game until 2024.
A Final Fantasy 16 Demo Release Date
In case you haven't heard, Square Enix confirmed that they will be releasing a Final Fantasy 16 demo ahead of the game's release. While they did not confirm a release date for the demo yet, it seems highly likely that the demo will be revealed (and perhaps released) during the upcoming PlayStation Showcase. After all, we're about a month away from the release of the full game. Time is ticking.
If that demo is released in the near future, I highly recommend you check it out. I recently got the chance to play a preview build of Final Fantasy 16 and found the game to be utterly brilliant. However, it's clear that the very nature of the game will not appeal to many (especially some old-school franchise fans). As such, this could be one of the more impactful demos in recent memory.
Another Series of Bloodborne Remaster/PC Port Rumors
It's not a PlayStation Showcase without rumors of a Bloodborne remaster/remake/PC port. This time, God of War creator (and professional online troll) David Jaffe suggests that he knows some kind of Bloodborne project is currently in development.
Historically, Jafee is not a reliable source for…most things. In this instance, it certainly seems possible that PlayStation is interested in a Bloodborne remaster, PC port, or some other project related to the hit PS4 exclusive. However, there's never been a solid rumor from a credible source that strongly suggests we should expect anything related to Bloodborne in the near future. I want this one to be true, but I would not expect to see anything Bloodborne related during this next event.
Bluepoint Game's Original Project
In recent years, Bluepoint Games has established itself as perhaps the best video game remake studio ever. Their work on Shadow of the Colossus and Demon's Souls, in particular, was extraordinary. However, when PlayStation acquired Bluepoint in 2021, Bluepoint said their next game will be an original title and not another remake. Bluepoint even teased their next game late last year and representatives from the company have since stated that they are hiring more developers for their next game.
It seems like we're entering the time frame where we can realistically expect an update on Bluepoint's mystery project. It's likely that it will be the original game they previously mentioned, though there is some very loose hope that the studio's expansion means that a subsection of the team may be working on another remake. In any case, we hope to hear more soon.
PlayStation 5 Pro/PlayStation's Handheld Device
There are two big PlayStation hardware rumors floating around at the moment. The first involves the PlayStation handheld device that we previously spoke about. The second is a PS5 upgrade half-heartedly referred to as a PS5 Pro (for lack of a better name). Rumors regarding that console upgrade began to heat up when Insider Gaming reported that a source close to PlayStation informed them that such a console was part of the company's upcoming hardware plans.
Personally, I don't think we'll see either piece of hardware during the next PlayStation Showcase. I believe that some version of the handheld hardware does exist but likely isn't ready to be showcased yet. A PS5 Pro (or something similar to such a device) could very well be in the works, but reports regarding the specifics of that console still seem to be incredibly vague. Besides, it's likely that such a device wouldn't be tossed into what's shaping up to be a games-focused showcase. Even still, it's worth keeping an eye out for updates regarding the next pieces of PlayStation hardware.
Updates From Naughty Dog, Sucker Punch, Bend Studio, and Housemarque
Finally, you may have noticed that we haven't heard anything from some of PlayStation's biggest partners in quite some time. While all of the studios mentioned above (and more) are believed to be working on some projects, it's not clear what many of them are actually up to.
For instance, it was rumored that Sucker Punch was getting ready to show Ghost of Tsushima 2, but that rumor was recently shot down. Similarly, Bend Studio is definitely working on a new IP, but nobody has heard a word about their project in years. We also assume that studios like Housemarque and Media Molecule are working on something, but there haven't even been any solid rumors about what those studios may be working on.
Naughty Dog is the most interesting piece of the puzzle. They're definitely working on that Last of Us multiplayer project, but nobody can seem to agree on when that project will be released. This upcoming showcase seems like the absolute earliest we'd get a proper sneak peek at that game, but if it isn't scheduled to be released until 2025 (or later), then it's likely still too early for Naughty Dog to do a full gameplay reveal of the title.
On that note, keep in mind that PlayStation previously said they have 10 live-service projects in development that they expect to release by 2026. Even if we assume that The Last of Us, Twisted Metal, and the online Horizon game are part of that lineup, that means that there are multiple live-service games we haven't seen yet. As such, it's safe to assume that many of these dormant studios may be working on such games.