Features
The Last of Us Part 2 Multiplayer Project Reportedly Much Bigger Than Originally Planned
Remember The Last of Us Part 2's reported multiplayer mode that was too ambitious to be launched with the campaign? Well, it sounds like it's only grown bigger since then.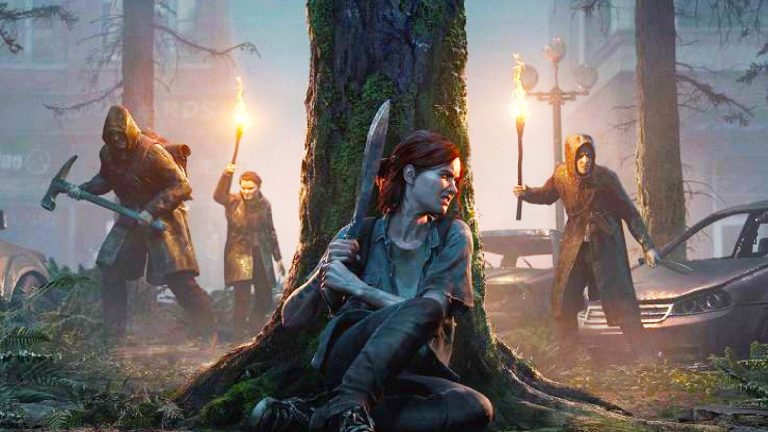 In a recent episode of his podcast, industry reporter Jeff Grubb suggested that the previously rumored Last of Us Part 2 multiplayer project (commonly known as "Factions") will likely not be released in its originally intended form. However, that's only because the mode has reportedly grown significantly larger over the course of development.
"I think that no game called 'Factions' will ever come out, but not in a bad way," Grubb says "[Naughty Dog] probably just decided they could do more. That's the stuff I was able to source in multiple places and that I would feel ok in saying…it seems pretty well known in some circles that they are moving beyond their original smaller ambitions to something more and that's as much as I can possibly say."
Before we speculate about what that could possibly mean, it's important to know a little more about what Factions is (or at least was).
In 2019, Naughty Dog confirmed that The Last of Us Part 2 would not ship with a multiplayer mode. At the time, the studio stated that "the vision of the team grew beyond an additional mode that could be included with our enormous campaign." However, Naughty Dog noted that they were still working on a multiplayer project and even stated that "we are as big a fan of Factions as the rest of our community and are excited to share more when it's ready."
While Naughty Dog has been vague (at best) regarding the progress of that mode since then, that final line suggested that the basic idea at that time was to expand the widely underrated Factions multiplayer mode featured in The Last of Us. Aside from loose statements regarding the project's ambition and Naughty Dog's plans to hire more staff to support their vision, we really only have rumors to work with regarding the state of the project since then.
Now, though, it certainly sounds like the mode has grown beyond the expanded version of Factions that was initially hinted at (if that was indeed ever the plan at all). While that makes sense given how much time and money have gone into what was once seen as an optional multiplayer mode for The Last of Us Part 2, it's odd to think we still don't know that much about what is shaping up to be a pretty big PlayStation multiplayer project.
For what it's worth, some of the more recent rumors regarding The Last of Us Part 2's standalone multiplayer project suggest that Naughty Dog may have initially been interested in turning it into a kind of battle royale game but might have pivoted towards turning it into a kind of survival title where the old Factions mode is just a small part of the experience. I've heard the names The Division and Escape From Tarkov referenced in regards to the type of game they're ultimately trying to create, but those comparisons may just indicate that the project will be so much bigger than a round-based competitive multiplayer experience. At the very least, it sounds like PlayStation is starting to treat this like a major standalone multiplayer project and not just an extension of The Last of Us.
Actually, it's really starting to sound like The Last of Us' multiplayer project is one of those previously reported 10 live service multiplayer games that PlayStation wants to launch by March 2026. That would also seem to suggest that the upcoming multiplayer project could very well end up being a free-to-play game as so many live service titles these days are, but again, there is nothing definitive to report about its potential pricing at this time.
Regardless, the one thing that we can be certain of is that the project that started out as The Last of Us Part 2's multiplayer mode isn't dead despite the fact we haven't really heard anything official about it in roughly three years. If anything, it sounds like it could be as big as The Last of Us campaigns.