News
PlayStation's Rumored Handheld Isn't the Vita 2 You're Looking For
PlayStation is reportedly working on a new handheld gaming device, but Vita 2 hopefuls will want to lower all of their expectations.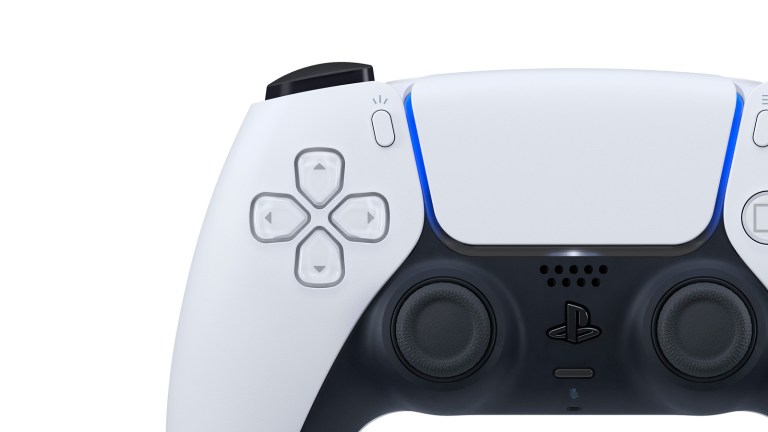 A series of recent rumors suggested that PlayStation is working on a new handheld gaming device. Now, Insider Gaming and industry insider Tom Henderson are reporting that the first major details about that new handheld hardware have apparently been leaked. However, anyone expecting Sony's next handheld to essentially serve as the long-awaited "PlayStation Vita 2" will want to start thinking much smaller than that.
The report claims that the new handheld (which is currently codenamed Q Lite) will actually be more of a companion piece to the PlayStation 5 rather than an independent handheld device. While industry reporter Jeff Grub previously hinted the handheld could end up utilizing cloud gaming features, this new report suggests that the Q Lite will actually largely function as a Remote Play accessory. That is to say that it will essentially allow you to stream games from your PS5 to a dedicated handheld platform rather than your mobile device, desktop, or other supported Remote Play devices.
At present, it seems that the Q Lite's dedicated gaming design will allow it to function as a more effective handheld gaming device than other supported Remote Play platforms. For instance, the Q Lite will reportedly offer 1080p, 60 FPS streaming capabilities. Furthermore, the rumored design of the console suggests that it's essentially a massive PS5 controller with an LCD touchscreen in the middle. That device will reportedly also support many of the PS5 controller's primary feedback functions, which would again make it a much more ideal handheld gaming device than a tablet or a phone with gaming controller accessories.
However, if this information is true, then that would likely mean that the Q Lite would require an internet connection to properly function. That would obviously severely limit its handheld capabilities.
While Insider Gaming's report (and previous reports) suggest that this handheld is still in the QA or design phases and isn't expected to be released for quite some time, it's worth reiterating that none of this information has been officially confirmed as of the time of this writing. Furthermore, what may be accurate now could very well change in the future. It could be a couple of years before we get our hands on this thing (if it is released at all).
For what it's worth, though, these reports unfortunately make a lot of sense. While the love for the PlayStation Vita (Sony's last dedicated handheld gaming hardware) has grown over the years, the Vita was a sales disaster. Sony has been very careful over the years to not get fans' hopes up regarding even the possibility of a true Vita successor. They've expressed no real interest in releasing a "proper" dedicated handheld gaming device, and these Q Lite rumors certainly seem to be much more in line with their current hardware and platform strategies.
If we're assuming that these reports fairly accurately represent the current plans for that device, though, then this is all still a little disappointing. Remove the Vita 2 dreams from the equation, and you're still left with other, more exciting possibilities that this handheld will seemingly not fulfill. For all intents and purposes, it really sounds like a Remote Play accessory rather than a shot at the seemingly lucrative Nintendo Switch and Steam Deck hybrid handheld markets. While it's possible that the final version of this device could at least support cloud gaming or some other way to let you more easily access PS5 games on the go, it sounds like that's about as much as we can reasonably hope for at this time.
We'll see how things play out, but with the PSVR 2 reportedly struggling to reach even modest sales expectations and the PlayStation 5 smashing sales records, it really does make sense that PlayStation would release a "safe" handheld device that largely expands the PS5's functionality. Here's hoping this handheld proves to be at least slightly more than that, though.