News
Every Bungie Franchise Now Owned by PlayStation
What does PlayStation get for their $3.6 billion acquisition of Bungie?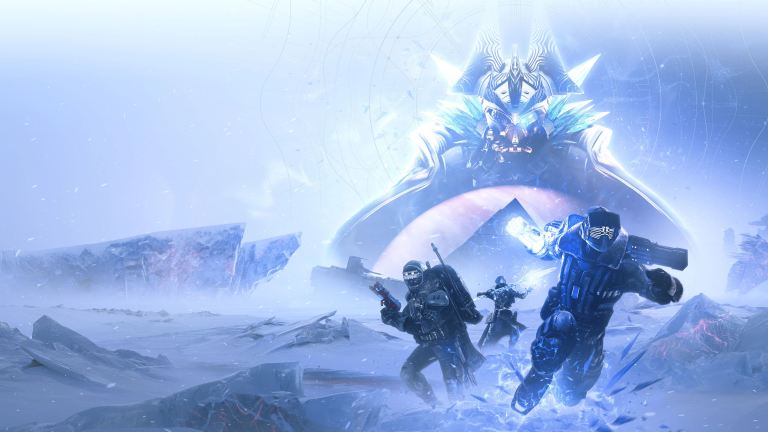 Sony's shocking decision to purchase Destiny developer Bungie for roughly $3.6 billion recently rocked the gaming world and left a lot of people wondering what games Bungie actually controls and if they still have any say over the future of the Halo franchise.
Well, to spare you a little drama, I can confidently tell you that Bungie no longer controls the rights to the Halo franchise. Microsoft initially acquired Bungie in 2000 leading up to the release of Halo: Combat Evolved as an Xbox launch exclusive. When Bungie decided to split from Microsoft around the time of Halo 3's release, they confirmed that Microsoft retained the rights to the Halo franchise as part of the original agreement between the parties. Microsoft then formed developer 343 Industries to handle the development of subsequent Halo sequels (Halo 4, Halo 5: Guardians, and Halo Infinite).
It seems like some of the confusion regarding Bungie's current involvement with the Halo franchise stems from the fact that Bungie made two substantial Halo 3 spin-offs/follow-ups (Halo 3: ODST and Halo: Reach) after they announced that Microsoft will retain the rights to the Halo franchise. Well, those games were the result of an agreement made between Microsoft and Bungie at the time that Bungie decided to go independent. While Microsoft hasn't exactly shunned Bungie up until this point when it comes to the evolution of the Halo franchise or their obvious role in the creation of the franchise, Bungie has no official say over the future of the series and are certainly in no position to make a new Halo game for PlayStation.
Bungie also has no control over whether any of the old Halo games that they previously developed come to PlayStation consoles. That deal would require Microsoft's approval, and I'd put the rough odds of Microsoft agreeing to publish any Halo game on a PlayStation device at roughly 0%.
So if PlayStation isn't getting anything related to the Halo franchise as part of their reported $3.6 billion acquisition of Bungie, what are they getting for that money? That's a tricky question, but to keep things as simple as possible for the moment, here's a list of the franchises and properties Bungie still controls:
Marathon
Minotaur: The Labyrinths of Crete
Pathways into Darkness
Destiny
"Matter"
A few games developed by Bungie you won't find on the list above are Gnop! (a Pong rip-off that was technically the first Bungie game), Operation: Desert Storm (a top-down shooter in which you fight a giant Saddam Hussein head), and as noted above, Halo. Bungie also developed Oni and the Myth games, which would actually be interesting targets for revivals but are sadly owned by Grand Theft Auto publisher Take-Two Interactive.
There's also "Matter," which is really just the code name for the mysterious new property Bungie is working on. PlayStation obviously controls the rights to whatever new games Bungie makes while they're owned by Sony (barring any special arrangements between Bungie and Sony), but "Matter" is worth highlighting since Bungie mentioned they were working on the project prior to the PlayStation deal. It will likely be their next major release (outside of Destiny 2 updates).
While Sony is undoubtedly interested in whatever Bungie does next (and could even task them with developing that fabled "CoD killer" we previously talked about), it really does seem like this is essentially a deal for Destiny. Between whatever Destiny 2 currently makes (which we imagine is quite a lot based on recent reports and estimates) and whatever Bungie has planned for the future of the franchise, it's pretty clear that Destiny is the crown jewel in Bungie's lineup. While it remains to be seen how much creative and business control PlayStation really has over what Bungie does with Destiny and whatever the studio works on next (the specific terms remain to be seen and are currently being debated), it's still easy enough to essentially see this as a deal that will help PlayStation associate Destiny with their brand.
While PlayStation has stated that they intend for Destiny to remain a multiplatform series (and Bungie retains a level of independence as a result of this deal that they say will allow them to "self-publish"), we've seen PlayStation strike deals with Bungie for "timed exclusive" Destiny content even before they decided to just buy the company, so don't be too surprised if aspects of Destiny remain exclusive to PlayStation or will be exclusive to PlayStation platforms in a limited capacity. As for whatever else Bungie may be working on…well, we'll see what happens.