Features
The Biggest Geek Culture Moments of 2020
Baby Yoda got a name, Joss Whedon and Johnny Depp got ousted, Christopher Nolan turned it up to 11 and Trolls World Tour started an industry war. It's been a year.
This article contains a spoiler for The Mandalorian Season 2
2020 has been a wild and unpredictable year for most of us, but it also brought with it a ton of key cultural incidents and shifts that kept online news and trade outlets pretty busy at their keyboards. As we finally grind toward the end of a very weird 12 months, we've been looking back at some of the more stand-out moments in geek culture, which we'll recap with you here.
You may find that these cultural markers aren't listed in chronological order. That's because in 2020, time ceased to exist in its previously understood form. Wednesday rarely meant anything, Monday was still technically the worst but couldn't be trusted either way, Saturdays were no longer reserved for the notion of relaxation, and any given Tuesday might as well have taken place in a different universe, such was the obliqueness of its concept. Is it December right now, or July? No one really knows anymore.
But things still happened in 2020! Things and stuff definitely happened, we're almost sure of it. Here are some of the things and stuff that probably happened, several of which you'd struggle to explain to a past version of yourself without the board from Chernobyl and scheduled breaks…
Tom Hanks and Rita Wilson Get COVID-19
Shit got real on March 11 when beloved Forrest Gump actor Tom Hanks and his wife Rita Wilson both tested positive for COVID-19 while filming on location in Australia. 63-year-old Hanks, who has Type 2 Diabetes and a stent in his heart, was fairly sure he was in a high-risk group, but at the time we still knew very little about the virus.
Hanks' updates on he and Wilson's recovery were little lights in the darkness over the next few weeks, and when the pair appeared to have made it through the worst, there was a sense of relief that 2020 would – at the very least – not steal him, but Hanks said he was way more relaxed than us about the whole thing. "I'm not one who wakes up in the morning wondering if I'm going to see the end of the day or not," he told The Guardian. "I'm pretty calm about that." He's since become a strong advocate for social distancing measures. – KH
Tiger King of the World
Tiger King: Murder, Mayhem and Madness debuted on Netflix globally on March 20, becoming the first quarantine binge of the pandemic. A problematic series from the get-go, there was comfort to be found in its existence, as it became apparent that even if things were really quite shit at home, at least you hadn't been fed to a tiger yet. Or sent to jail for arranging a hit on your nemesis. Or had accidentally shot yourself in the head. Or, etc and so on. – KH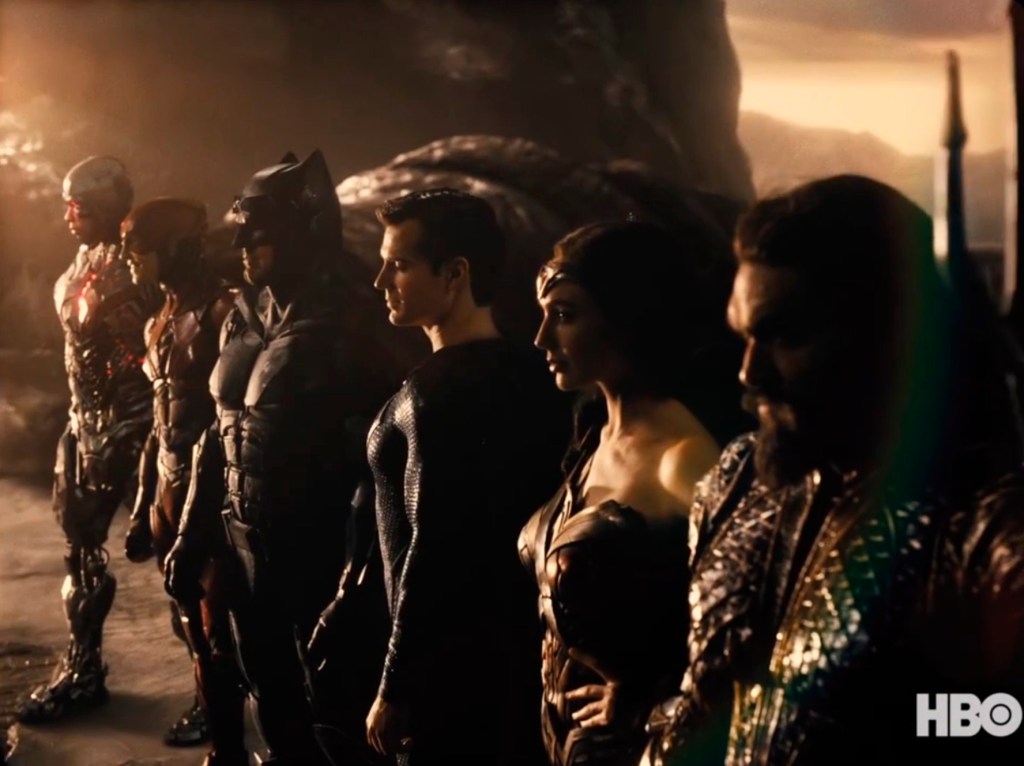 The Snyder Cut Rises
They said it would never happen. And by "they" I have to confess, I mean "we." But it's true, Warner Bros. actually is spending tens of millions of dollars to let Zack Snyder finish his Justice League movie as he originally intended it. And the fans who have kept hope alive since the disappointing Joss Whedon-helmed theatrical cut of the movie are getting even more than they bargained for, since the no-longer-mythical "Snyder Cut" isn't just a movie, it's a four hour long miniseries event headed to HBO Max.
The early 2021 release of the Director's Cut of Justice League (which now appears to be its official title) will mark the culmination of five years of fan demands, and will finally put a bow on Snyder's original vision of the DCEU, completing the trilogy he began with 2016's Man of Steel. Hopefully it lives up to everyone's expectations. – MC
Next-Gen Gaming Breaks the Internet…Literally
2020 turned out to be a very important year for gaming. Not only did it see the release of many highly-anticipated titles, such as The Last of Us Part II, Cyberpunk 2077, Animal Crossing: New Horizons, and Ghost of Tsushima, but it also ushered in a new generation of gaming with the arrival of the Xbox Series X and PlayStation 5 as well as new PC graphics cards from NVIDIA and AMD.
Unfortunately, when it comes to next-gen gaming in 2020, all other topics of discussion are eclipsed by just how difficult it's been to actually buy any of these new consoles or GPUs. From the moment pre-orders opened, getting one of these next-gen products has been a nightmare. Retail sites like Amazon, Best Buy, and GameStop went down almost immediately on day 1 of pre-orders for both consoles, and have remained generally low in stock ever since, servers shaky at best. And the scalpers who used bots to buy up consoles and graphics cards to flip for exorbitant prices certainly haven't helped.
If you got that next-gen gaming experience you wanted for Christmas this year, count yourself lucky! – JS
Trolls World Tour Starts a War
Universal's Trolls World Tour was the first major movie to properly break and go straight to go streaming in 2020. Whether this was a movie you'd have personally sought out or not, it would have made a ton of money in a non-pandemic year. After that, eyes turned to the big studios, as we waited to see whether the likes of Black Widow, Bill & Ted Face the Music, or Mulan would follow suit.
Warner Bros., who had strenuously backed Christopher Nolan's Tenet for a theatrical release, did a handbrake turn late in 2020 when it announced – to much industry outrage – that its full schedule of big budget movies, including Dune and The Matrix 4, would see a "day and date" streaming release on HBO Max in 2021 after Wonder Woman 1984 would do the same on Christmas Day. Disney has so far refused to match this gambit, but there are big changes and repercussions afoot for the theatrical release model, even when this is all over. – KH
Disney Doesn't Throw Away Its Shot
While the first couple of movies to crack the theatrical window such as Trolls: World Tour and Onward were treated as relatively low stakes and aimed at a younger demographic, no early release came earlier, or made as much noise, as Hamilton going to Disney+ over Independence Day Weekend. The filmed version of the original cast performance dropped on the streamer a full 15 months ahead of its planned theatrical release, and it was by any measure a roaring success, finally enabling millions of people who had long been enamored with the soundtrack but been shut out of ticket lotteries and prohibitive Broadway pricing to experience Lin-Manuel Miranda's history lesson in the comfort of their own home.
Early data suggests that his was the biggest direct-to-streaming release of the year, which should surprise exactly nobody. – MC
Of course, the success of Hamilton emboldened another big streaming release…
Borat 2 Sex Lawyer
Donald Trump's most visible lawyer Rudy Giuliani already had a bad rep, but in late October he was literally caught with his hands down his pants in a New York City hotel room after being tricked into comedian Sasha Baron Cohen's Borat sequel, Subsequent Moviefilm. During one particular scene, Borat and his 'daughter' Tutar (Maria Bakalova) tried to seduce Giuliani.
"Rudolph was Donald's best buddy in the whole world," Borat narrated. "And also very dignified statesman of the highest order. This would not be easy."
It was in fact very easy, and he reportedly thought she was only 15. Still struggling with the knowledge that Giuliani got away with it? You and everyone else, pal. Still, at least he might go down in history as "the Borat sex lawyer." – KH
Timthetatman's Fall Guys Twitch Gauntlet
Timthetatman's August quest to win a crown on Mediatonic's smash hit battle royale knockout game Fall Guys was a supremely satisfying highlight of the year. Streamer Timothy Betar, who can typically be found playing slightly more 'grown up' games like Call of Duty: Modern Warfare on Twitch, simply got a bee in his bonnet about not being able to win at Fall Guys. Betar spent nearly two weeks playing the game for long stretches of time as his audience grew exponentially, almost always failing at the very last moment, while a huge chunk of the gaming community trolled and encouraged him in equal measure – including the official Fall Guys Twitter account.
In the end, almost 340,000 viewers were watching Tim live on Twitch as he finally snatched a single Fall Guys crown, giving those of us trapped at home a chance to experience a single vicarious moment of pure exhilaration. Truly wonderful. – KH
"Crisp Rat"
It was a big year for Chris Pratt on social media, despite the fact that he didn't really do much of note except have a baby and finish filming Jurassic World: Dominion. The fallout from 2019's accusations that the actor attends an anti-LGBT church was the blood that pumped through the veins of Twitter's 24/7 cancellation machine, refueled by Pratt's non-appearance at Joe Biden's virtual fundraiser alongside other MCU castmates.
Some saw this as "evidence" that the actor was deserving of a cancelation, and he was dubbed "the worst Chris" in Hollywood. Robert Downey Jr. and other Marvel stars jumped to his defence, declaring Pratt "a real #Christian who lives by #principle" and who has "never demonstrated anything but #positivity and #gratitude", but Twitter had made up its mind, and it was soon recasting Jack Black in every role Pratt had filled to date. – KH
His Name …Is Grogu
It's rather surreal to think that The Mandalorian's powerful pop culture impact was mostly attributed to a character who had no proper name, only officially referred to as "The Child," and colloquially—for lack of a better term—dubbed "Baby Yoda." However, this year's Chapter 13 would see Rosario Dawson's debuting live-action version of animated favorite Ahsoka Tano use the Force to child-whisper the name of "Grogu." In doing so, fans, Star Wars-driven SEO, and the Disney merchandising apparatus received an early Christmas present. However, even with the emotionally evocative Season 2 finale in the rear-view mirror, breaking the habit of calling him Baby Yoda is going to be a process as tough as worrying about his safety, especially given his new destination, and with whom it will likely have him come into contact. – JB
Tenet-cious C
Christopher Nolan was the butt who wouldn't quit in 2020 as he sought to Save Cinema with his highly anticipated blockbuster about time travel, heists and many guns going pow-pow-pow. Whether it was his intention or not, he seemingly encouraged punters to ignore escalating scientific evidence to avoid indoor public spaces and trot along to their local theatre to watch the film. Nolan's heart was probably in the right place, but it was a bad look for the director overall, compounded by Tenet's eventual release on streaming, when the majority of keen audiences finally got a chance to clap their eyes on what turned out to be …well, let's just say "not exactly a masterpiece." – KH
DC FanDome
Fandom has collectively been at a loss as far as how to replace the convention experience during the pandemic. And so far, attempts by heavy hitters like San Diego Comic-Con and New York Comic Con to replicate the buzz of a weekend packed with fan experiences and big news drops were tremendous disappointments. Pre-recorded Zoom panels don't excite when all we do all day as a society is stare at that cursed app, buggy launches make it worse, and the fact that studios/networks/publishers didn't really help put their best foot forward didn't help.
But then along came DC FanDome.
What many (including this writer) expected to be a weekend-long infomercial about DC Universe intellectual property and how wonderful new corporate overlords AT&T would be for all these juicy brands was instead the slickest, most exciting, and yes…even newsworthy virtual event of the year. Rapid fire announcements from the big screen debut of the Justice Society in Dwayne Johnson's Black Adam movie to concept art from the long-awaited Flashpoint film were only the appetizer, with Warner Bros. unveiling a stunningly cool trailer for The Batman, and delivering the equivalent of a Saturday night in Hall H to fans who have been mostly confined to their homes since the spring. – MC
Meet Elliot Page
In a year when so much of the news was bad, joyous announcements felt that much more sweet. This was the case for Elliot Page's sharing that he is trans, and uses "he" and "they" pronouns.
"I feel lucky to be writing this. To be here. To have arrived at this place in my life," the 33-year-old Canadian actor, who is perhaps best known for their work in Juno, the X-Men prequel films, and Netflix's Umbrella Academy, wrote on Instagram in early December. "I feel overwhelming gratitude for the incredible people who have supported me along this journey. I can't begin to express how remarkable it feels to finally love who I am enough to pursue my authentic self."
While it was a moment of celebration and affirmation, Page also used the opportunity to educate the public on the ongoing epidemic of violence against Black and brown trans women in particular, at least 40 of whom have been killed in the U.S. this year. Page wrote: "To all trans people who deal with harassment, self-loathing, abuse and the thread of violence every day: I see you, I love you and I will do everything I can to change this world for the better." -KB
The Diamond Monopoly Breaks
Diamond Comics Distributors has for years been a uniter in the comics industry for years. It didn't matter how much DC or Marvel heads would be at each other's throats – when a damaged box with only 70% of the comics your shop ordered rolled in a day late, everyone agreed that Diamond was terrible.
Until April, when, in the middle of the pandemic, DC backed two new distributors. Then, a contingent of fans couldn't rush to Diamond's defense fast enough.
Lunar Distribution and UCS Comics Distribution were new comics distributors created by DCBS and Midtown Comics, respectively, and stood up by DC to create competition against Diamond's not-technically-but-really monopoly. This was an enormous shift decades in the making, and coupled with DC's move to a Tuesday NCBD, represented the biggest change in the comics industry this century. – JD
Dr DisRespect Gets Kicked off Twitch
The live streaming community was rife with controversies this year, especially when it came to Twitch: misconduct allegations lodged at many of its most high-profile streamers, a reportedly toxic and abusive work environment within the company, and a DMCA fiasco that saw streamers' content disappear over night. And then there was Dr DisRespect's exit from the platform.
Booted from Twitch at the end of June despite a hefty multi-year, multi-million dollar contract, the streamer, whose real name is Guy Beahm, suddenly found himself completely erased from existence, his channel and content deleted from the service. But why? At first, many in the industry assumed the worst, especially since it came just as Twitch was beginning to address misconduct in its community.
But despite the high-profile break up between Twitch and one of its key stars, we still don't actually know why Beahm was kicked off the platform all of these months later. All Twitch has said on the matter is that Beahm "acted in violation of our Community Guidelines or Terms of Service," while the streamer himself has remained largely silent on the matter. For now, Beahm's exit from Twitch remains one of the streaming community's biggest mysteries. – JS
The Depp-osition
In the #MeToo era, it is still incredibly rare for powerful men to be held accountable for the abuse of their power, but there are signs that this is beginning to change. The November announcement that Johnny Depp had been asked to resign from the Fantastic Beasts series was one of those signs. The announcement, via Depp's Instagram, came only days after a U.K. court ruled that British tabloid The Sun was not committing libel when they described Depp as "a wife-beater" in 2018.
While the decision by Warner Bros. to fire Depp is an important step forward, it could still be described as a baby one. Depp will still be getting his full $16 million salary for his Fantastic Beasts 3 role, even though Mads Mikkelsen has been recast in the role of Grindelwald, because there was no morality clause in his contract. (It should be noted that Depp's contract for the third film was finalized well after allegations against Depp first came to light.) Following the announcement, Amber Heard, Depp's ex-wife and the survivor in this "wife-beater" scenario, has had to face a wave of online harassment that includes a petition to have her fired from her role as Mera in the DCEU.
The whole thing demonstrates just how ill-equipped Hollywood is as an industry and we as a culture still are when it comes to dealing with abuse. Let's hope, in 2021, we do better when it comes to holding alleged abusers accountable and supporting survivors. – KB
The Last of Us Part II Leaks
Arguably the most highly anticipated game of 2020 (and our Game of the Year), The Last of Us Part II faced a mountain of seemingly insurmountable expectations. Could Naughty Dog not only follow up one of the greatest games ever made but top itself? Many fans learned the answer much sooner than expected when the game leaked weeks before its release in June.
Despite rumors that the leak was the work of a disgruntled employee, the security breach actually turned out to be courtesy of a hacker, who published most of the game's cinematics and story beats on the internet for all to find. All of its big twists, reveals, and emotional moments lay bare before we were really ready for them. – JS
Marie Javins Becomes Editor in Chief of DC Comics
After a year of massive changes at DC Comics – which saw long-tenured co-publisher Dan Didio fired, a new new comic book day established through new distributors, and a merger with AT&T bear bitter fruit – DC's year started to turn itself around when they pulled off the only successful online convention with FanDome.
And hot on FanDome's heels was the historic announcement of their new EIC: Marie Javins, a longtime comics pro who worked her way up from colorist to become the first woman to serve as DC's Editor-in-Chief since Jenette Kahn. Javins' keen eye for talent and long history in the industry inspired a good deal of confidence in DC's future, and the new talent lined up for DC's Future State initiative and beyond have only reinforced that. – JD
George R.R. Martin Jailed in Theory
George R.R. Martin's self-imposed deadline for finishing The Winds of Winter passed in July, and with it came the knowledge that he could now be jailed for his lackadaisical approach to completing the long-in-gestation addition to the A Song of Ice and Fire series. See, ol' George had previously told Game of Thrones fans that they had "formal written permission" to imprison him "in a small cabin on White Island, overlooking that lake of sulfuric acid" until he was done writing, should he not produce his manuscript by July 29. A little bit of fun was had online that day, as people threatened to frogmarch Martin straight to jail. We were pretty desperate for something to do at that point, tbf. – KH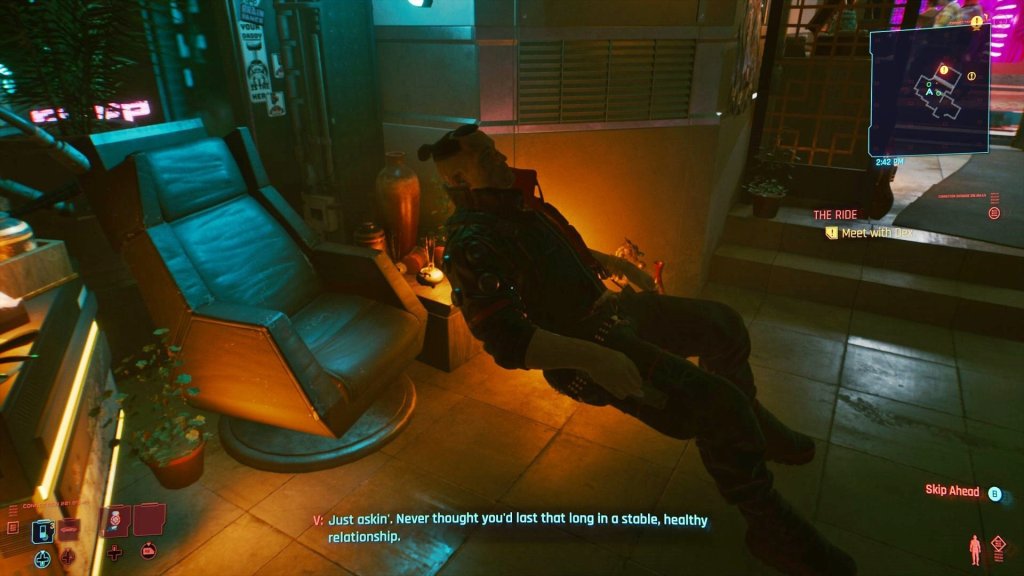 Cyberpunk 2077 Is a Disaster
CD Projekt Red's Cyberpunk 2077 went from one of the year's most anticipated games to a title that had fans genuinely begging for refunds when it was finally released in December, after they discovered it was virtually unplayable on PS4 and Xbox One, riddled with occasionally hilarious bugs, missing big features, and packed with potentially offensive characterizations and broken AI, leading to an online meltdown from gamers that didn't even really compare to the similar release troubles of titles like Anthem and No Man's Sky. What a mess.
They really called it. – KH
Chris Evans Posts His Dick
If you've ever accidentally posted something online that you definitely didn't mean to post online, you'll know the pure, heart stopping panic that Chris Evans must have felt in September when he shared a screen-recorded video to Instagram that he'd forgotten to crop, revealing his personal camera roll. Yes, the Avengers: Endgame actor had indeed just shown a rabid fan base his (surprisingly thick) cock, and there was no going back, because so many people took a screenshot at once that the collective noise probably triggered a spike in seismic activity visible on the Richter scale.
Evans removed the video and likely cringed so hard that he collapsed in on himself like a dying star forming a black hole, but took it on the chin and used his eventual response to encourage people to vote in November's election. – KH
Rick Moranis Attacked
Ghostbusters and Honey, I Shrunk the Kids star Rick Moranis – by all accounts a total sweetheart – was randomly attacked near Central Park at the start of October. The formerly-retired actor was punched in the head and knocked to the ground by a man wearing an "I Love NY" hoodie who was later apprehended and charged. Violence on the streets of New York isn't exactly unheard of, but when the geek community heard of the attack on Moranis, it went full on Taken in under a minute. "I will look for you, I will find you, and I will kill you." How DARE. – KH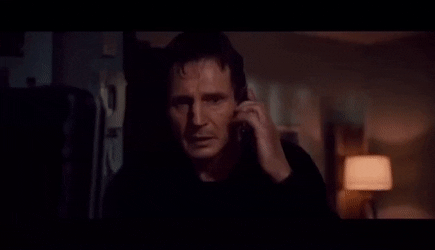 John Boyega's Black Lives Matter Speech
On May 25th, George Floyd, a 46-year-old Black father, grandfather, son, and brother—a human—was killed by Derek Chauvin, a white member of the Minneapolis Police Department, as three other policemen stood by. Chauvin kneeled on Floyd's neck for 9.5 minutes as Floyd begged, "I can't breathe." The video of the killing launched a wave of Black Lives Matters protests across the United States and world, aimed at eradicating white supremacy in all of its forms.
George Floyd was neither the first nor the last Black person who died at the hands of a police officer in 2020. (Say Their Names is an ongoing, work-in-progress list of all the Black men, women, and children killed in the U.S. by police and civilians.) And there is not just one moment or human that has defined the ongoing Black Lives Matters movement in 2020, which is made up of many people, including the many activists who organize within the decentralized movement. One of many moments, however, came when John Boyega took up the megaphone to give an impromptu and emotional speech during a Hyde Park demonstration about the death of George Floyd in early June.
"Black lives have always mattered. We have always been important. We have always meant something. We have always succeeded regardless. And now is the time. I ain't waiting," said the British-Nigerian actor and producer, who was visibly holding back tears, to the other protestors gathered.
Boyega has continued to use his celebrity to speak out against racism in the industry and beyond, all while knowing that it could affect his career. In September, Boyega did an interview with GQ in which he spoke about the unequal narrative treatment he and other actors of color got in the Star Wars franchise compared to the white actors in the film.
"You get yourself involved in projects and you're not necessarily going to like everything," Boyega said. "[But] what I would say to Disney is do not bring out a Black character, market them to be much more important in the franchise than they are, and then have them pushed to the side. It's not good. I'll say it straight up … You knew what to do with these other people, but when it came to Kelly Marie Tran, when it came to John Boyega, you know fuck all." – KB
Quibi? I Hardly Knew Ye
"Is it better to burn out than fade away?" could have been a question knocking about in the heads of Quibi's founders during 2020. The newbie streaming service, which developed content as "quick bites" consumable in 7-10 minute increments, ended up being a flash in the pan as it struggled to rustle up subscribers in a year very much not suited to the concept of "I don't have time to watch anything".
Quibi had initially raised $1.75 billion in pre-launch funding and had more than 175 shows and movies lined up for viewers, but none of it was enough to counter the madness playing out behind the scenes of the hopeful, and ultimately hopeless, platform. RIP to a real one. – KH
Whedon Under Fire
It's safe to say that the one-time King of the Nerds has not had a pleasant last few years, and that's even before COVID-19 struck. But much of Joss Whedon's troubles seem increasingly to be of his own making. As if the disapproving response to his version of Justice League wasn't enough, Whedon was accused by actor Ray Fisher (Cyborg) of fomenting racism and toxicity on the set – a claim indirectly backed up by co-stars Jason Momoa and Gal Gadot.
The fallout, true or not, seems to have landed close enough for Whedon to depart his upcoming HBO fantasy series The Nevers, a project he created but won't see through to its launch after three years of work. The Whedon-produced Pippa Smith: Grown-Up Detective was also quietly scrapped at Freeform. – DK
Patty's Squad
At the moment, the future of Star Wars would seem to be on television. The success of The Mandalorian and the galaxy of spinoffs (more on those in a moment) announced by Disney and Lucasfilm would seem to indicate that. But Star Wars is far from finished on the big screen, and when it returns in 2023, it's going to make history, with Patty Jenkins finally shattering the glass ceiling of Star Wars directors with her take on the fan favorite Rogue Squadron concept.
Jenkins is, of course, no stranger to big franchise projects, having helmed both Wonder Woman movies for Warner Bros. The announcement of a coveted director taking on a big franchise competitor coming in the wake of WB's troubled relationship with talent after sending their entire theatrical slate to HBO Max for 2021 sure feels like a victory for Disney, even as Jenkins is still confirmed to direct a third Wonder Woman film for WB. Regardless of studio politics, Jenkins promising to deliver "the greatest fighter pilot movie of all time," albeit one set in the Star Wars galaxy is a wonderful promise, and we're looking forward to seeing how she keeps it. – MC
Disney Goes Even More Franchise Crazy
Disney's December investors call didn't produce the kind of announcements expected – there were rumors that a global 18+ streaming element was in the wind and that Black Widow would go straight to Disney+ – but the Mouse House tried to make up for it by revealing a fistful of new projects that included ten (10!) new Star Wars series, a bunch of new Marvel series and movies, a Toy Story spinoff film called Lightyear and a sequel to Enchanted. That's not even the half of it, though, as the reveals just kept on coming, to the point where even a dedicated Disney fan felt downright exhausted, and prompting many a "how much is too much?" think piece. – KH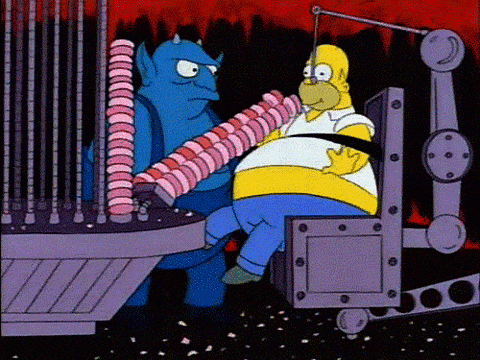 This is by no means an exhaustive list! Feel free to share your own big geek moments in the comments.