News
Cyborg Actor Slams How Joss Whedon Handled Justice League Movie
UPDATED: Cyborg actor Ray Fisher offers a sharp critique of Justice League co-director Joss Whedon and other DC execs.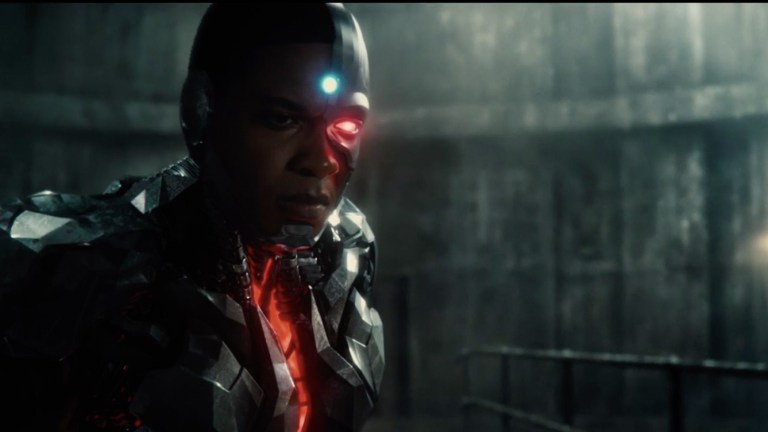 The DCEU's Cyborg, Ray Fisher, just took a major shot at Joss Whedon and the theatrical cut of Justice League. Fisher who appeared (very briefly) as Vic "Cyborg" Stone in Batman v Superman: Dawn of Justice and (more substantially) in Justice League offered a sharp critique of that latter film's co-director Joss Whedon and presumably his vision of the finished product that eventually made it to theaters and underwhelmed both critics and fans.
Whedon, of course, came on to replace Snyder as the director of Justice League after Snyder suffered a family tragedy that left him unable to complete the film. But in the process of changing directors, significant chunks of the movie were rewritten and re-shot, which, of course, eventually led to the #ReleaseTheSnyderCut movement taking hold…and eventually achieving their stated goal.
The core members of the Justice League cast have all remained mum on the behind the scenes drama of that transitional period, although all of them have at various points expressed support for Snyder's original vision for the film. Fisher, however, is the first to offer what appears to be a genuine rebuke of the finished product.
"I would like to take a moment to forcefully retract every bit of this statement:" Fisher tweeted, along with an accompanying video clip from the 2017 San Diego Comic-Con Justice League movie panel, where the actor had been praising the choice of Whedon as replacement director on the film.
"Joss is a great guy and Zack picked a good person to come in and clean up and finish up for him," Fisher said at the time. A sentiment he clearly no longer feels.
Fisher elaborated in another Twitter post on July 1st, indicating that his issues with Whedon went beyond the usual "creative differences" cited in Hollywood.
"Joss Wheadon's [sic] on-set treatment of the cast and crew of Justice League was gross, abusive, unprofessional, and completely unacceptable. He was enabled, in many ways, by Geoff Johns and Jon Berg. Accountability>Entertainment" Fisher tweeted.
Geoff Johns was the CCO of DC Entertainment at the time, and Jon Berg was Warner Bros.' co-president of production. Both served as producers on Justice League.
This isn't the first critique of the state of the DCEU that Fisher has offered in recent weeks, either. In the wake of HBO announcing the release of the infamous Snyder Cut of Justice League, it led to fans mounting a new crusade…specifically for David Ayer's original vision for the similarly maligned Suicide Squad movie to see release.
Ayer has been fairly candid with fans on social media that the version of Suicide Squad that made it to theaters was the victim of studio meddling, and often offers hints about how things might have gone. In this case, Ayer was talking with fans about how the text that implicated Harley Quinn as an accomplice to the Joker in the murder of the second Robin, Jason Todd (and that Joker's metal teeth was a result of Batman bashing him after the death of Robin) wasn't something he had envisioned for those characters.
"That broke my timeline," Ayer told a fan on Twitter in early June. "Johns added it." The Johns in question is referring to executive producer and then DC Entertainment CCO Geoff Johns.
To which, unprompted, Fisher chimed into the thread a week later with "I feel your pain…" In light of his later posts about the issues with Justice League, this would also seem to be a direct shot at Geoff Johns.
So, shots fired.
Fisher was cast as Vic Stone during production of Batman v Superman, which was always intended to lead to not only a central role in Justice League, but a Cyborg solo movie. Cyborg was announced back in 2014 and at one point was set for an April 3, 2020 release date, but as many of the other initial announced DCEU movies bounced around the calendar and between creative teams, this one never appeared to have a script or director attached. At the moment, its status is unknown and presumably dead. There have long been rumors that Fisher's Stone will have a role to play in the DCEU The Flash movie, though.