Features
The Best Horror Movies of 2020
Our pick of top scary movies to arrive during 2020, the scariest year.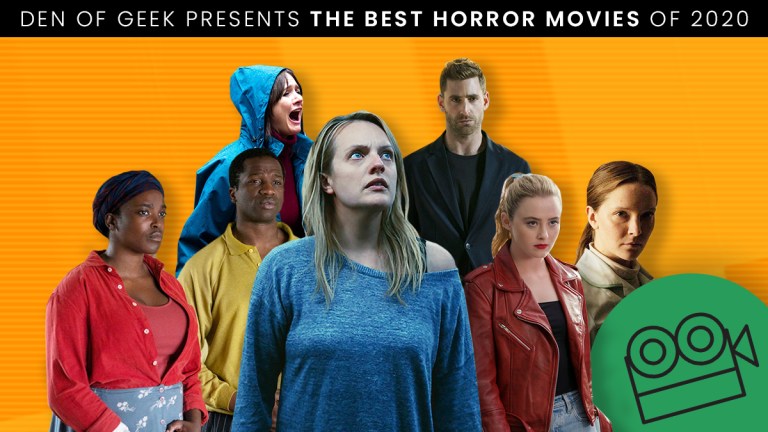 2020 has been a tough year for cinema with theaters forced to close and release dates delayed. It's a rough break for filmmakers whose work was due to get a wide theatrical release and instead launched on PVOD or streaming services.
And it was a double shame for horror since 2020 has been an excellent year for the genre in terms of quality, including a handful of exceptional debut films that in any other year would have been lauded in the same way as Hereditary, It Follows, or The Babadook.
Den of Geek staff and contributors voted on their favorite horror movies of 2020 to produce this list – each is a gem worth seeking out.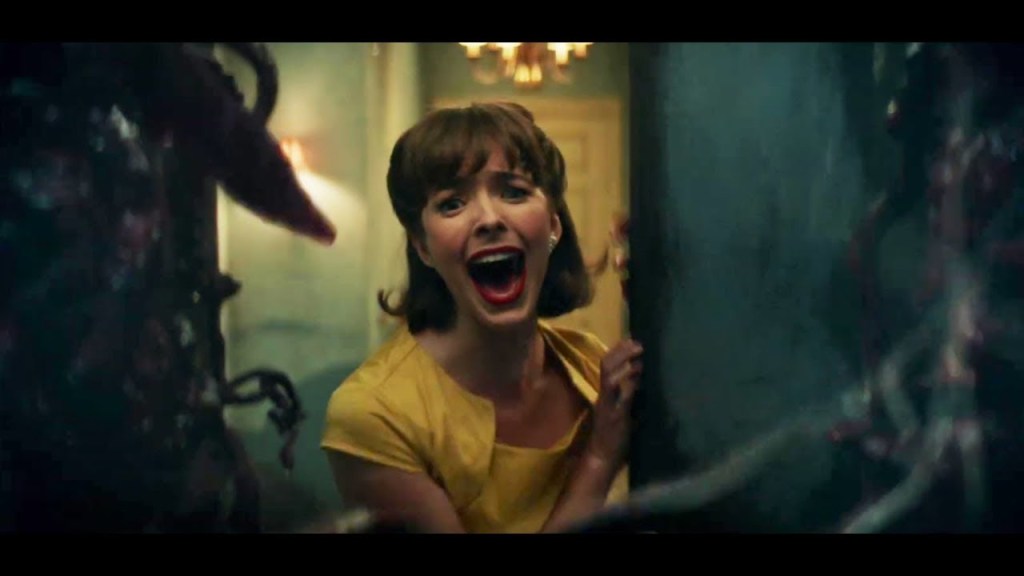 10. The Mortuary Collection
The problem with most horror anthology movies is there's usually at least one segment that pales in comparison to the others, which tends to dampen your enjoyment of the whole thing somewhat, but The Mortuary Collection truly avoids suffering from the same malady.
In this debut feature from writer-director Ryan Spindell, beloved Highlander and Carnivale star Clancy Brown plays an eccentric mortician called Montgomery Dark who encounters a pretty young drifter looking for work. As Dark guides her through the strange inner workings of his mortuary, he decides to recount several unique and grisly tales that have all culminated in the need for his post-mortem services. Of course, all is not what it seems.
The Mortuary Collection immediately caught the eye of genre vet Sam Raimi, who poached Spindell for this year's 50 States of Fright series over on the now-defunct Quibi streaming service, and it's easy to see why: these macabre tales are all immaculately created to give horror fans the best anthology experience they'll have had in years. – KH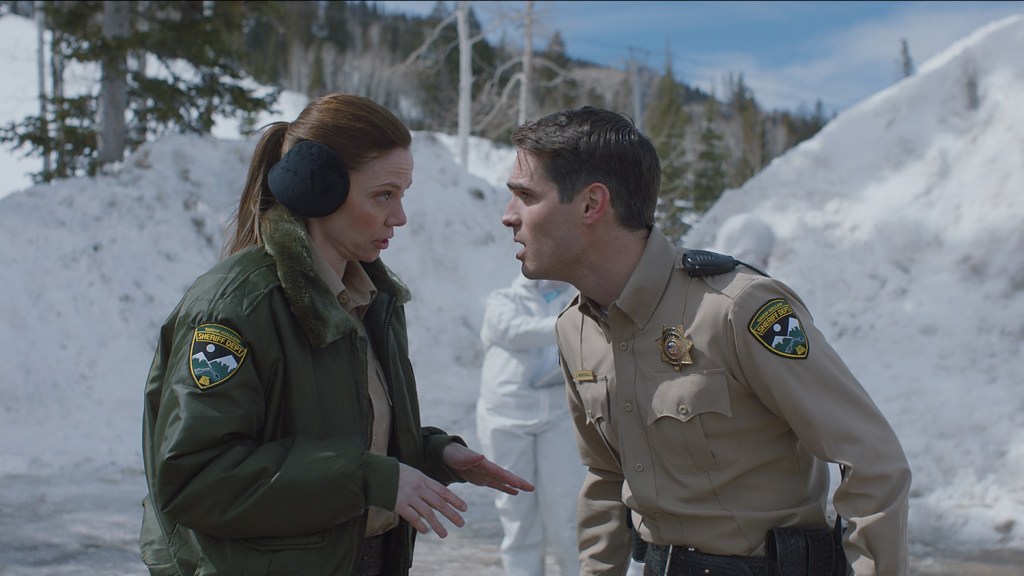 9. The Wolf of Snow Hollow
Some might say that there's only so much you can do with werewolf movies these days. Someone gets bitten, they get cursed, they're doomed to kill innocents, and they're mercifully done in by someone they love. Roll the credits. But Jim Cummings' The Wolf of Snow Hollow breaks from that formula effectively while still remaining true to the spirit of the genre.
Cummings, who wrote and directed the film, also stars as a cop in a ski town overrun with a rash of brutal murders. A recovering alcoholic with anger issues, Cummings' John Marshall is the son of the town's ailing sheriff (the wonderfully warm Robert Forster in his final role), and John finds himself trying to come to terms with the fact that there may or may not be a werewolf in their midst.
The film's oddball approach and deadpan humor can be a little jarring, especially when contrasted with the truly grisly aftermath of the werewolf attacks. But The Wolf of Snow Hollow paints such a sympathetic picture of its characters, and effectively builds its tension through them rather than an over-reliance on werewolf tropes, that it's a must for anyone who needs a little more lycanthropy in their life. – MC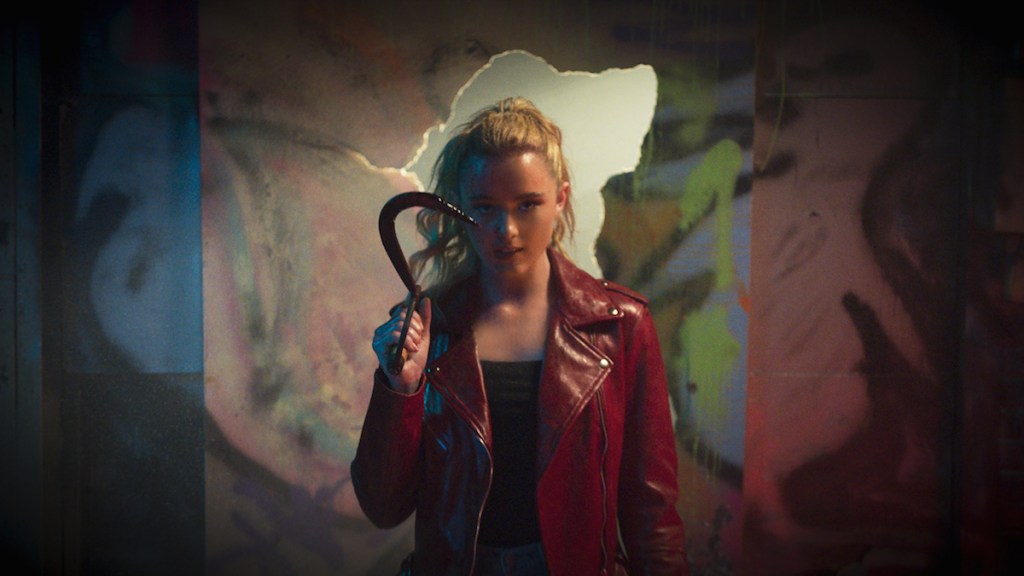 8. Freaky
The Friday the 13th franchise has been dormant for more than a decade. Which is just fine if we can get movies like Freaky, the best horror slasher we've ever seen set on that date. Stuffed with loving homages to both the Jason Voorhees franchise, as well as Disney's own classic Freaky Friday brand, Christopher Landon's Freaky is a wild genre mashup every bit as wacky as his previous Blumhouse high concept, Happy Death Day. Except just so, so much gorier.
Filled with slapstick kills and splatter, the movie's real life blood comes from the dual performances by Vince Vaughn as the Blissfield Butcher and Kathryn Newton as Millie, the shy teenager he accidentally swaps bodies with. Both actors have a lot of fun playing very against type, but Vaughn's commitment to depicting a neurotic teenage girl is especially satisfying because he so earnestly leans into it. A winking throwback with teeth, it gives new meaning to the phrase "gut-buster." – DC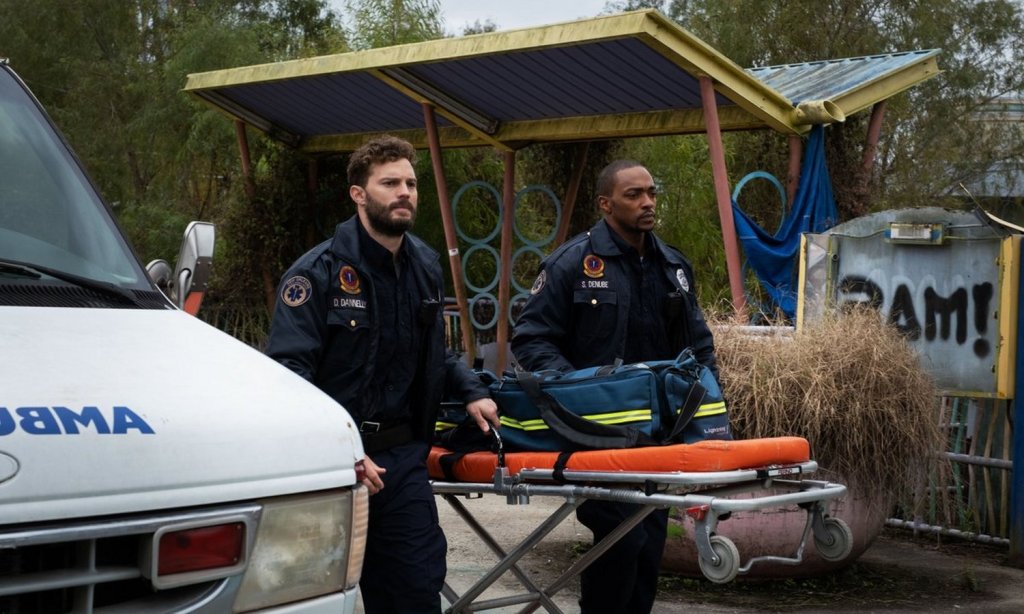 7. Synchronic
Synchronic is the fourth feature film from the directing/writing/producing (and sometimes acting) team of Aaron Moorhead and Justin Benson. It's also their most ambitious yet in terms of the scope, genre, and the pair's working with bankable Hollywood names.
Anthony Mackie stars as Steve, a single, alcoholic New Orleans paramedic who learns he has six weeks to live just as he and his partner Dennis (Jamie Dornan) respond to a series of bizarre deaths linked to a new designer drug called Synchronic. Where Synchronic comes from, what it does, and how it affects these friends propel them on a reality-shattering journey.
The two chief aspects of Synchronic that make it work so well are the overall correctness of the story at hand and the compassion that flows throughout the tale and its characters. Moorhead and Benson have addressed the themes of addiction and time in all three of their previous features, but here they mesh them together seamlessly. In some ways, the eerie Synchronic is a transitional film for Moorhead and Benson: working with Hollywood talent and more resources than they've had before, it may also be their most easily accessible and mainstream film to date. – DK
6. The Lodge
As a movie that's been unfairly overlooked, even before the pandemic, Severin Fiala and Veronika Franz's The Lodge is one of 2020's hidden gems. The follow-up to the directors' Goodnight Mommy, The Lodge is the rare horror movie where you don't know where it's going, and if you can trust anything or anyone you see.
The film works as both generational conflict between stepmother-to-be Grace (Riley Keough) and the new children in her life (Jaeden Martell and Lia McHugh), and as something of a ghost story. Once they're snowed into a cabin, and one strange disaster follows another, the gnawing realization grows that more than one party could be unwell, and that nightmares from the past walk among them. The cataclysmic ending is rhapsodic in its despair. – DC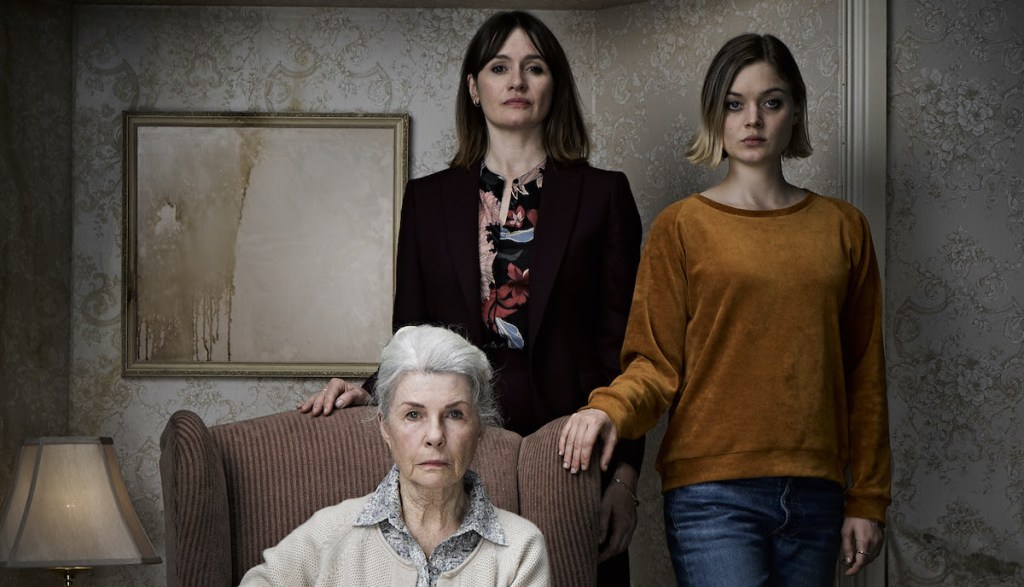 5. Relic
This very personal story about three generations of women is the debut of Australia-Japanese filmmaker Natalie Erika James. It's story about dementia turned into a supernatural body horror and haunted house movie with a very distinct visual style.
Emily Mortimer stars as Kay, a woman returning to her childhood home with her daughter Sam (Bella Heathcote) when her mother Edna (Robyn Nevin) goes missing for several days and can't recall where she was. Edna flips between indignant independence and vulnerable confusion – the true horror of the film is in the idea of watching someone you love lose their sense of self. However this is very much a horror and not just a drama and the third act takes us into very dark territory turning the house into a labyrinth and dazzling us with some deeply unsettling imagery.
Relic is compassionate and very female horror which has things in common with The Babadook, not least the emphasis on production design – it's a gorgeous looking movie peppered with horrific moments, with a shocking but tender conclusion. – RF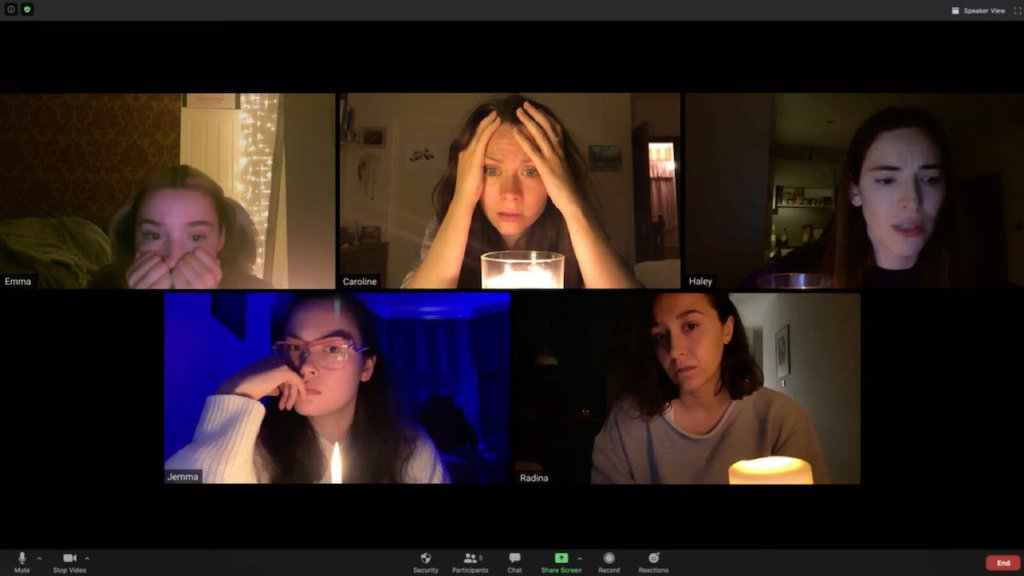 4. Host
The defining movie of 2020 is a horror that runs under an hour set entirely during a Zoom chat. This feature debut from Brit director Rob Savage is absolutely one for the archives. Made in just 12 weeks from inception to its Shudder release, starring actor friends of Savage who were already close mates, Host follows a group of pals who undertake a seance via Zoom.
As hokey as that might sound, the film really isn't. In fact it's very scary and employs some ambitious stunt work, though the heart of the movie is in the performances. Semi-improvised and extremely naturalistic, the group already has a shorthand in place so that bits of backstory can be drip fed or implied without exposition. These are people you'd want to hang out with.
A lockdown movie (rather than a pandemic movie) of the moment, details like face masks and elbow touches make this the epitome of 2020 in film form. Savage and writers Jed Shepherd and Gemma Hurley have already inked a multi-picture deal with Blumhouse and production on their next project has already begun. A rare and well deserved good news story for the year. – RF
3. His House
Ghost stories can be scary. More often though they're thrilling; a bit of escapist camp about what goes bump in the night. Not so in Remi Weekes' directorial debut, His House. There is a supernatural presence in the dilapidated public housing that refugees Bol and Rial Major (Sope Dirisu and Wunmi Mosaku) are crammed into. But long before the ghosts go bump, the terror of the refugee trail between Sudan and the United Kingdom is made manifest.
Technically Bol and Rial are two of the lucky ones, a pair of Sudanese survivors who crossed the Mediterranean by boat. Yet memories linger. As does the cruelty and judgment of a strange land that begrudgingly welcomes them, but also threatens to deport them if there are any complaints about their home—and there are. How can there not be when the ghosts they left behind whisper between their floorboards?
It's a somber parable that couches real world nightmares into a genre one, teasing out that the greatest horror doesn't need spirits to be haunting. – DC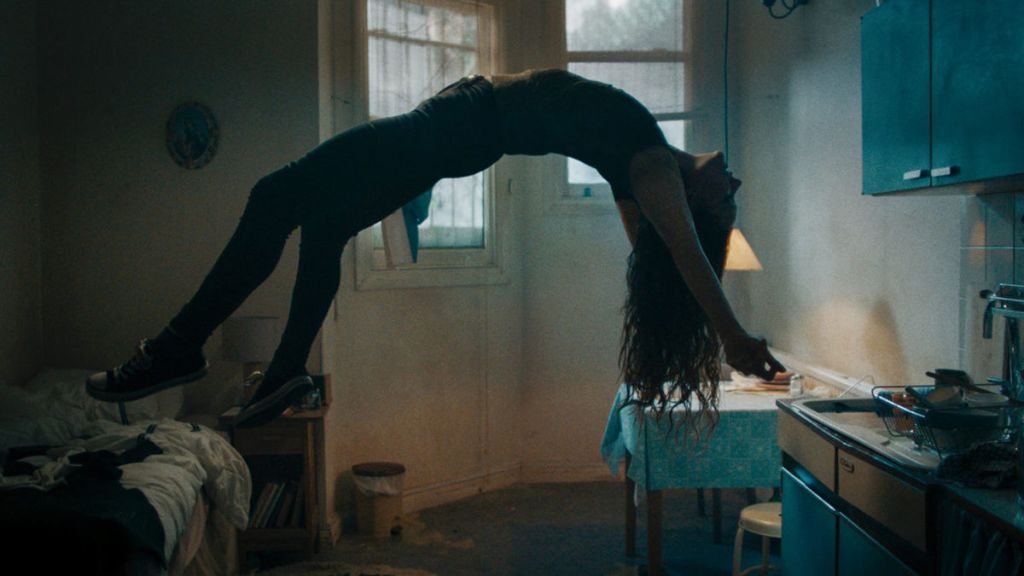 2. Saint Maud
One of the best films of the year of any genre is this feature debut from Brit director Rose Glass. In it, newly pious young palliative care nurse Maud (Morfydd Clark), comes to believe saving the soul of her dying patient Amanda (Jennifer Ehle) is her divine calling. Set against the faded glamour and squalor of a seaside town Saint Maud is social realism through a religio-horror lens, with some truly terrifying images, not least the utter gut punch of the final shot which will leave you reeling.
This is an extraordinarily confident debut which explores the disconnects between the mind, body and soul. Ehle is terrific as the glamorous former dancer whose body is letting her down in illness, but this is Clark's movie. Buttoned up and prim, with a fierce temper underneath, Maud believes she is on a mission from a God who talks directly to her, but glimpses of her past suggest something more troubling is going on.
Part body horror, part possession movie, part psychological thriller and part mental health drama, Saint Maud is beautiful, scary and sad and puts Glass on the map as one of the most exciting filmmakers to watch going forward. – RF
1. The Invisible Man
It's been more than 70 years since the original cycle of Universal Monsters ended. And it feels like almost as long since Universal Pictures first began attempting to reimagine the creatures. The last decade alone saw three false starts at reboots. But that all changed with The Invisible Man. Writer-director Leigh Whannell, alongside producer Jason Blum, had the novel idea to lean into the horrific aspect of H.G. Wells' original 1897 text, and in so doing make it terrifying for a new age.
By reworking that novel's concept, as well as James Whale's 1933 classic, the film pivots from following a mad scientist turned invisible to instead focusing on the woman he wants to possess. In the process, the dread of staring into the film's deep focus corners and margins becomes overwhelming, and the concept lends itself eerily to our post-#MeToo moment.
Elisabeth Moss is devastating as protagonist Cecilia Kass, who begins the movie escaping her tech CEO boyfriend (Oliver Jackson-Cohen) by the skin of her teeth. She then must look over shoulder the rest of the film. Experiencing as much a reimagining of Gaslight as The Invisible Man, Cecilia knows she's being stalked by her supposedly dead ex, and when no one will believe her, she's left to take extreme measures to finally break free. It's a harrowing showcase for Moss, and a brilliant cover of an old standard.
It revives centuries-old nightmares and finds they look exactly like our modern demons. – DC