News
The Sandman Cast: Meet The Actors Who Play The Endless
Here's where else you've seen the various Endless immortals and other faces in Netflix's The Sandman.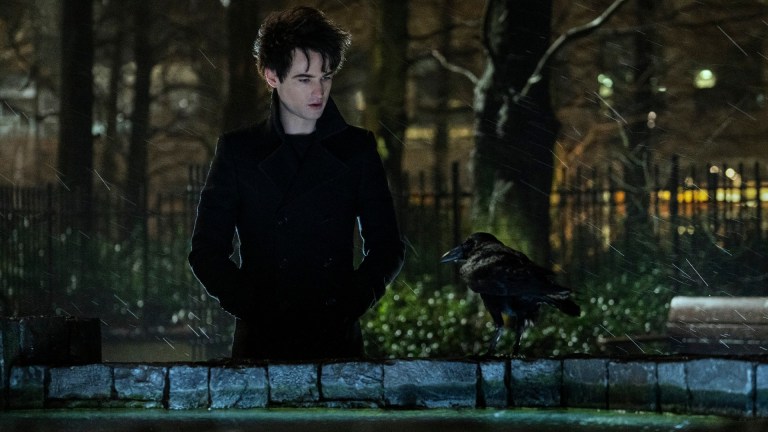 The Netflix adaptation of The Sandman has been long anticipated both by early fans of the DC comic and by those who have come to enjoy the many wonderful Neil Gaiman televised offerings, from Good Omens to American Gods. But even with the inherent appeal of the classic comic and its creator, there's something thrilling about recognizing an actor that's been cast in a key role from other work that they've done, especially if it happens to be genre fare that makes them seem particularly suited for their part.
The cast of The Sandman includes many fresh faces that will no doubt become more recognizable as the series gains an audience. But below are some of the more seasoned actors that viewers will instantly recognize and get excited about seeing in their new roles.
Tom Sturridge as Dream
The casting of the Sandman himself, also known as Dream or Morpheus, must have been a very carefully executed process. If Netflix got the main character wrong, it would throw off the whole show. Luckily, Tom Sturridge looks like he stepped right off the page of the DC comic thanks to his sharp features and fair skin (and, of course, creative costuming).
But Sturridge made a name for himself on the stage, particularly in his Tony-nominated Broadway performances as Phillip in Orphans and opposite Jake Gyllenhaal in Sea Wall/A Life. He also appeared with Gyllenhaal in the Netflix thriller, Velvet Buzzsaw, in a cast which also happened to include The Sandman co-star Boyd Holbrook. Gaiman indicated in an Entertainment Weekly interview that, although thousands auditioned for the role of Dream, Sturridge had been high on the list of likely candidates within the first ten.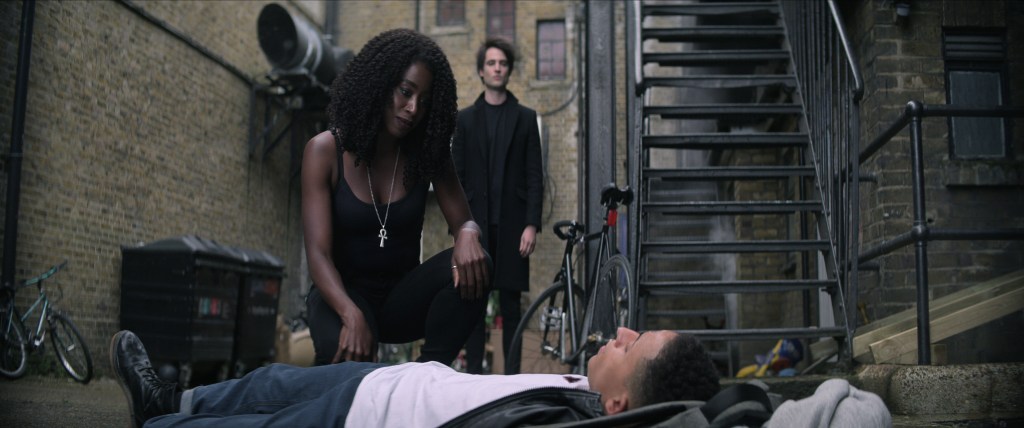 Kirby Howell-Baptiste as Death
Death was an equally beloved character from The Sandman comic, and a very specific personality would be required to pull off Dream's older sister. Kirby Howell-Baptiste's resume contains just the right mixture of serious and comedic roles to make her perfect in the role of this kind, mentor-like figure.
Many will recognize Howell-Baptiste as the neuroscientist Simone who joined The Good Place in later seasons. She also played Elena, the irreverent co-worker and companion to the titular character in Killing Eve. True fans may have also noticed her voice behind the character of Dr. Mae Turner in Jurassic World: Camp Cretaceous.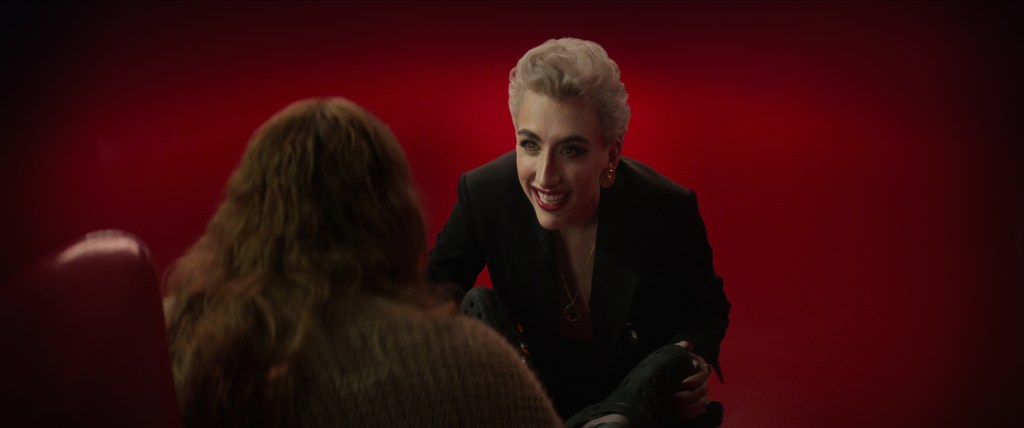 Mason Alexander Park as Desire
Another of the Endless is Desire, the younger sibling of Death and Dream who, along with their twin sister Despair, actively works against the goals of Morpheus in The Sandman comic. Mason Alexander Park is another Broadway heavyweight coming to the small screen, best known for their lead performance in Hedwig and the Angry Inch. You may also remember them from their role as Gren in the short-lived live-action Cowboy Bebop adaptation.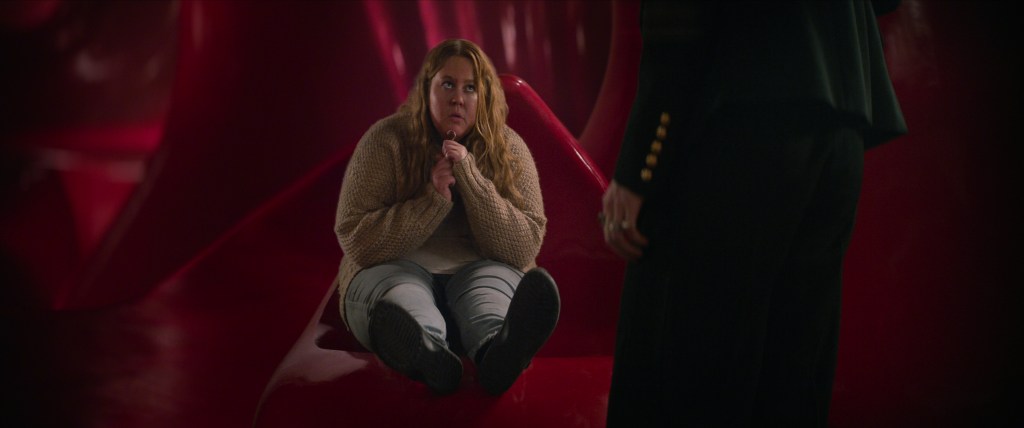 Donna Preston as Despair
Donna Preston is Despair, another member of the Endless and the twin sister of Desire. Preston has had small roles in blockbuster films such as The Hitman's Bodyguard and Fantastic Beasts: The Crimes of Grindelwald, but is likely most known for her appearances in a number British TV series including Apocalypse Wow and Michael McIntyre's Big Show. She also stars with Catherine Tate in the Netflix comedy Hard Cell, which premiered this year.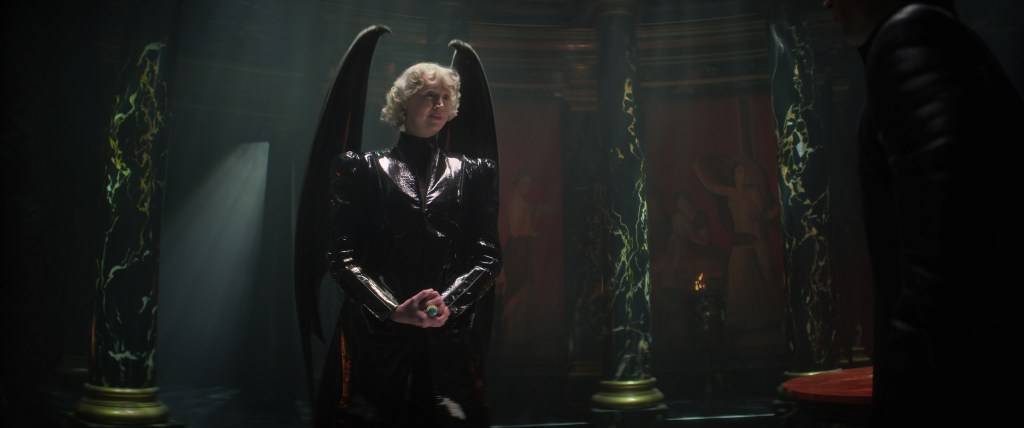 Gwendoline Christie as Lucifer
Lucifer may have his own Netflix adaptation led by Tom Ellis, but in The Sandman, the role of the ruler of Hell has gone to the formidable Gwendoline Christie. Christie carved a sizable niche for herself in genre circles with her role in Game of Thrones as Brienne of Tarth, and she has an equally devoted following in the Star Wars community through her appearance as First Order Captain Phasma. Christie will soon be seen in the Addams Family spin-off, Wednesday, also on Netflix.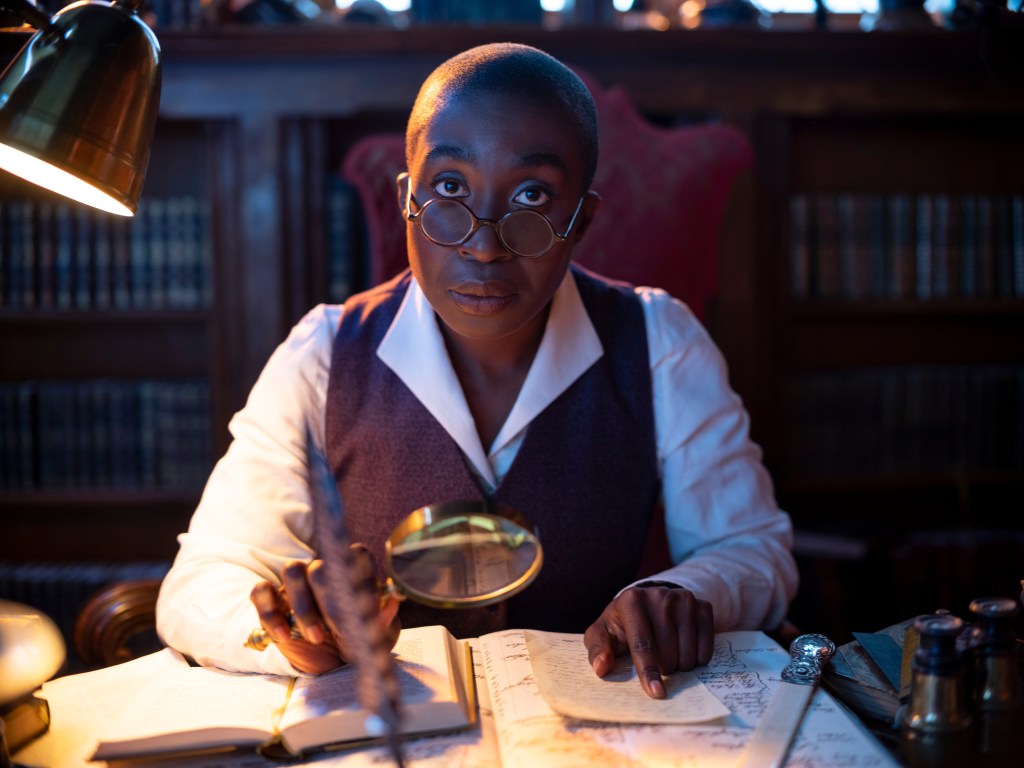 Vivienne Acheampong as Lucienne
Vivienne Acheampong is Lucienne, the chief librarian in The Dreaming. She keeps the realm functioning the best she can during Dream's imprisonment and becomes his most trusted advisor when he returns. Acheampong is best known for her roles in Netflix's The One and the HBO Max original that is currently no longer on HBO Max, The Witches.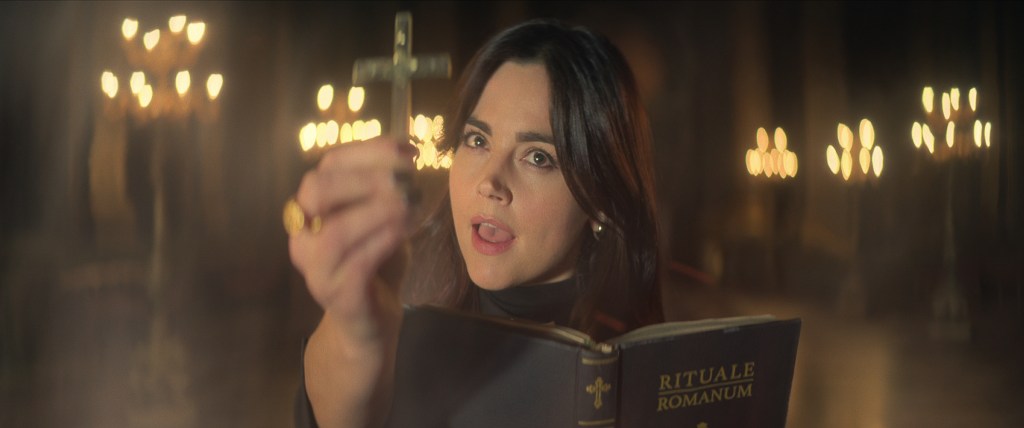 Jenna Coleman as Johanna Constantine
DC fans may know the many incarnations of the comics character John Constantine, from Keanu Reeves to Matt Ryan, but Jenna Coleman has her own name recognition in the role of Johanna Constantine, who has her own connections to the noted exorcist. Coleman is most recognized for her time as Doctor Who companion Clara Oswald opposite Matt Smith, but is also noted for her titular role in Victoria.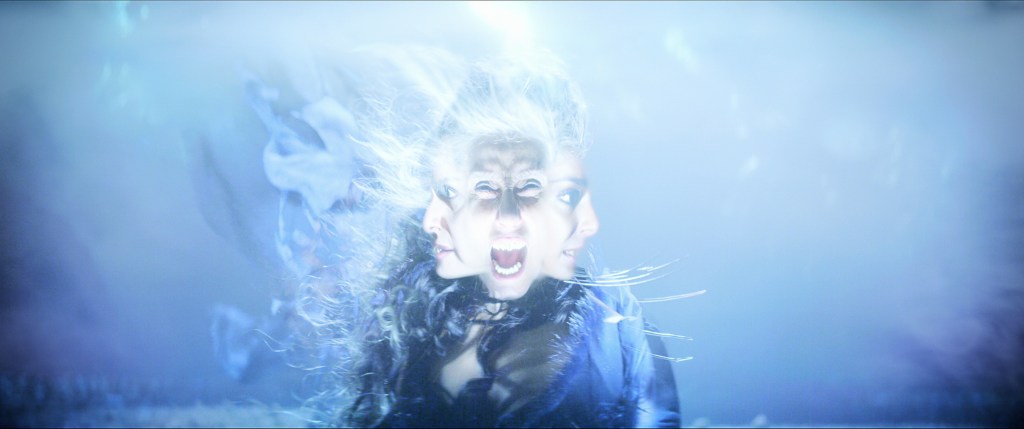 Nina Wadia, Souad Faress, and Dinita Gohil as The Fates
The Three Fates are what is known as a triple goddess in mythology. No matter what form they take – Fate Mother, Fate Maiden, and Fate Crone – they represent the same entity. In The Sandman, Fate Mother is played by Nina Wadia, who is most known for her roles in the BBC's Eastenders and Prime Video's The Outlaws, may also be recognized for her smaller roles in Bend it Like Beckham and the 2019 live-action Aladdin. Dinita Gohil is Fate Maiden. You may recognize her from her role in the recent mini-series Our House as well as her roles in the films The Infiltrator and The Snowman. Souad Faress brings her extensive filmography to the role of Fate Crone, with her performances as a Bene Gesserit Sister in the 2021 adaptation of Dune and as a Dosh khaleen high priestess in Game of Thrones being the most notable.
Sanjeev Bhaskar and Asim Chaudhry as Cain and Abel
In The Sandman these famous brothers from the Bible live in The Dreaming and help Morpheus regain his strength after he escapes his imprisonment. Black Mirror fans should recognize Abel actor Asim Chaudhry from his role in the choose-your-own-adventure style interactive movie Bandersnatch. Chaudhry also starred in and co-created the mockumentary series People Just Do Nothing, which he received BAFTA nominations for in 2017 and 2018. Sanjeev Bhaskar, who plays Cain, has done a lot of voice acting work for series such as Thomas & Friends and the Netflix original Hilda. This isn't his first Neil Gaiman project either. Bhaskar was also in an episode of the Prime Video series Good Omens based on Gaiman and Terry Pratchett's novel of the same name. Bhaskar's most notable role, however, is in the film Yesterday.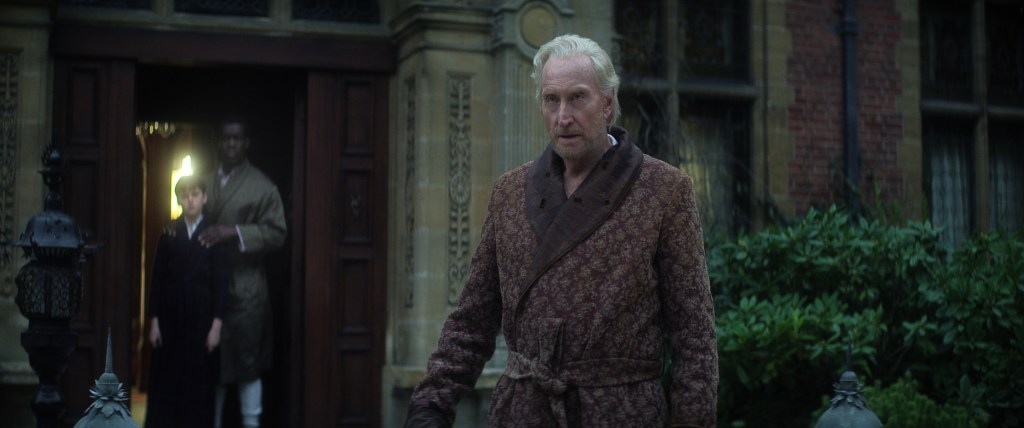 Charles Dance as Roderick Burgess
Another Game of Thrones actor who makes an appearance in The Sandman is Royal Shakespeare Company veteran Charles Dance (a.k.a. Tywin Lannister), who plays Roderick Burgess in this series. True genre fans may remember him from as far back as his villainous role in 1986's The Golden Child, but he also had plenty of more recent notable roles in Godzilla: King of the Monsters, Mank, and The Crown.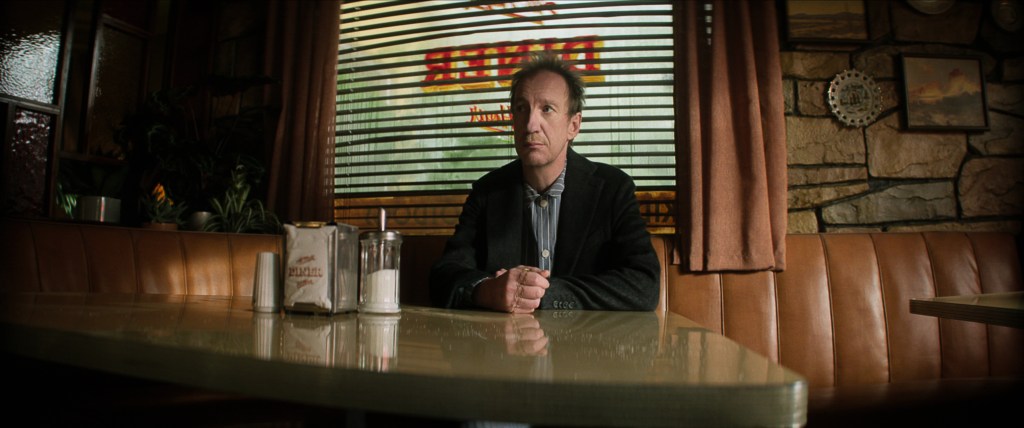 David Thewlis as John Dee
David Thewlis definitely has one of those faces that audiences immediately recognize but can't always place. In The Sandman he plays John Dee, who attempts to steal some of Dream's power, but as Ares in Wonder Woman, he was a god who had plenty of his own, and as Remus Lupin in the Harry Potter movies he was no slouch either. Viewers may also know Thewlis from his role as V. M. Varga in season three of Fargo, or they may have heard his voice in Big Mouth or Human Resources, in which he plays Shame Wizard.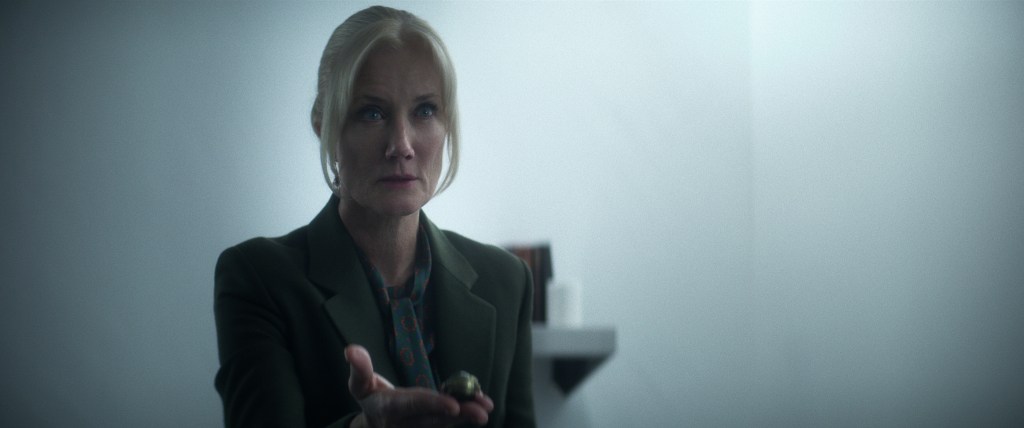 Niamh Walsh and Joely Richardson as Ethel Cripps
Ethel Cripps, also known as Ethel Dee, is the mother of John Dee and former mistress of occultist Roderick Burgess. Niamh Walsh plays the younger version of Ethel who first steals Morpheus' totems of power from Roderick. Walsh has also appeared in Gaiman's Good Omens for a couple of episodes, but she's most recognizable for her role in the period dramas The English Game and Jamestown. Joely Richardson is the older version of Ethel, and is most known for her roles in the series Nip/Tuck and the movies Event Horizon and the live-action version of 101 Dalmatians.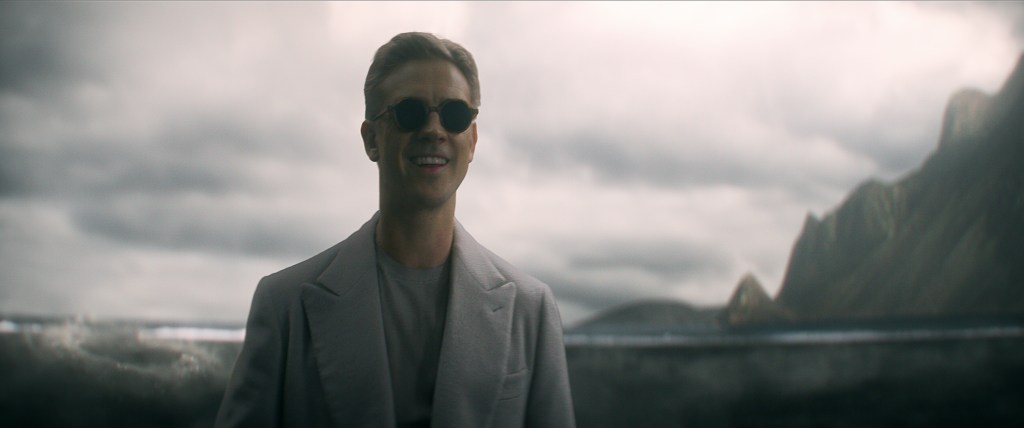 Boyd Holbrook as The Corinthian
Boyd Holbrook will play The Corinthian in The Sandman, a nightmare who escapes into the world to become a serial killer. Holbrook has been seen in Netflix's Narcos and in Gone Girl, but genre fans may remember him as having played the cyborg Donald Pierce in the X-Men universe's Logan or from his role as Quinn McKenna in the 2018 remake of The Predator. He will also play a part in the next installment of the Indiana Jones saga, releasing next year.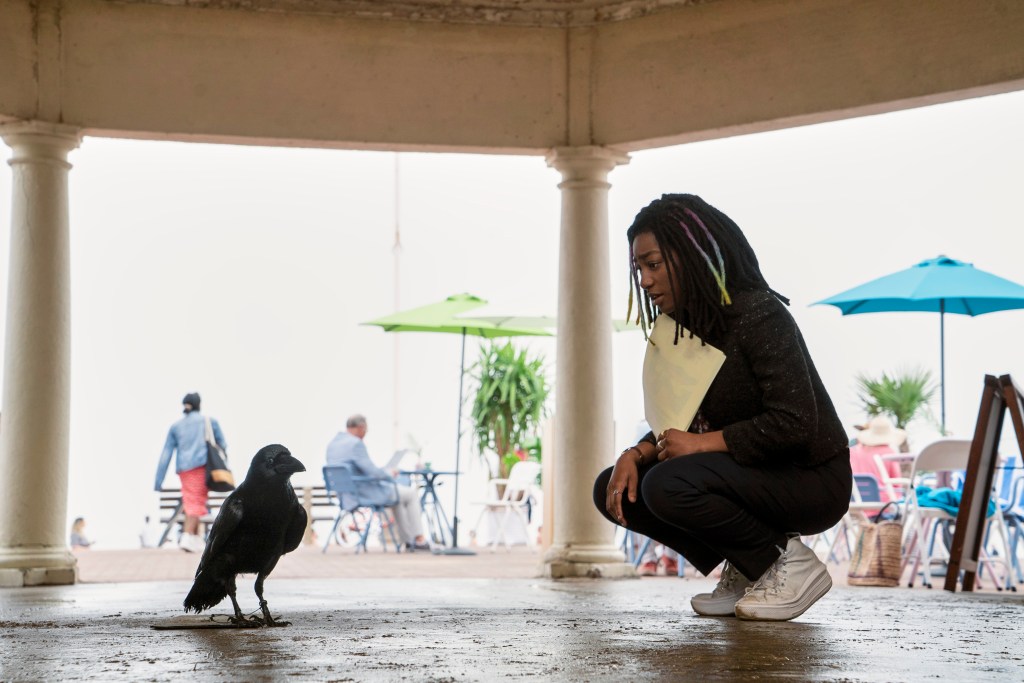 Vanesu Samunyai as Rose Walker
Rose Walker is a Vortex, a being who can attract and manipulate dreams. She's hunted by The Corinthian and members of The Endless who want to use her abilities. This is Vanesu Samunyai's first major acting role.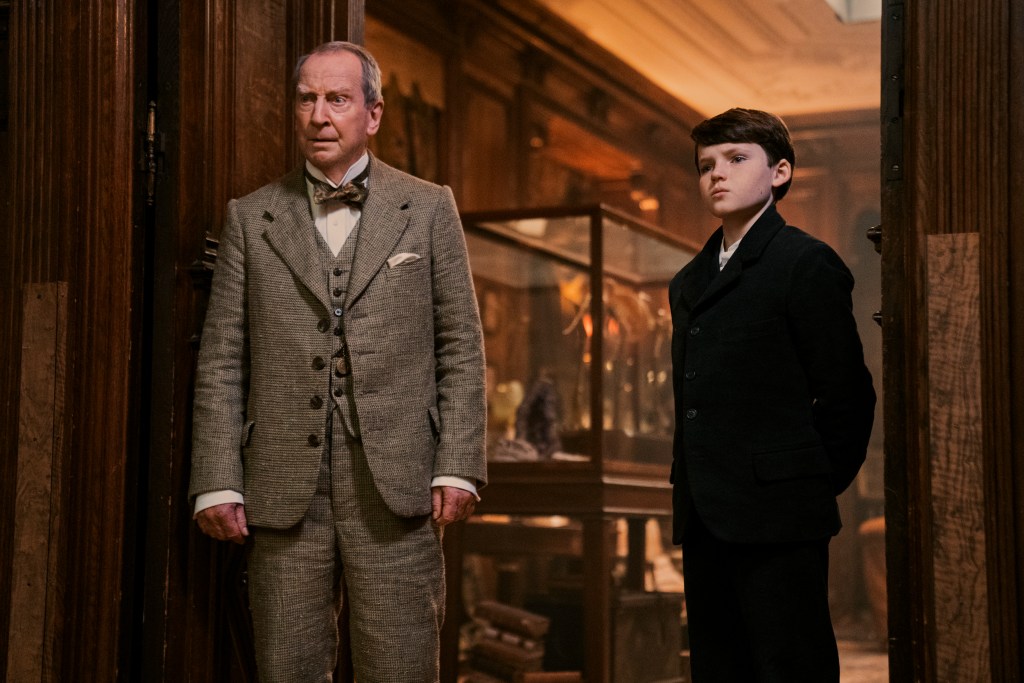 Benjamin Evan Ainsworth, Laurie Kynaston, and Benedick Blythe as Alex Burgess
Alex Burgess, the son of Roderick Burgess, inherits his father's estate and his obsession with the occult. He becomes the caretaker of Morpheus and is cursed upon his escape. Burgess is played by three different actors at different stages of his life. Benjamin Evan Ainsworth is the youngest version of Alex Burgess. You might recognize Ainsworth from Mike Flanagan's The Haunting of Bly Manor. He is also set to voice Pinocchio in the upcoming Disney reboot. Burgess as a young adult is played by Laurie Kynaston, whom you may know from The Man Who Fell to Earth or Derry Girls. Benedick Blythe portrays Burgess as an old man, when he becomes cursed by Morpheus' escape. Recently, Blythe has also appeared in The Essex Serpent and The King's Man.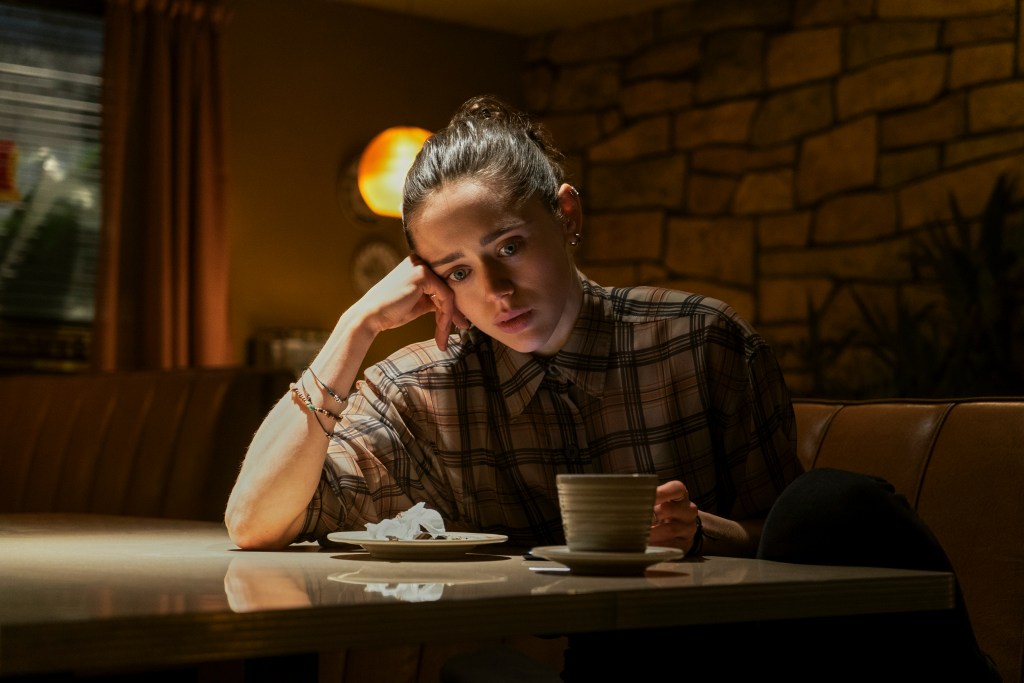 Daisy Head as Judy Talbot
Judy Talbot, one of John Dee's victims from the Diner, is played by Daisy Head. Head is no stranger to genre work, having appeared in Netflix's Shadow and Bone adaptation as well as Underworld: Blood Wars and the 2021 horror film Wrong Turn. She also has a role in the upcoming movie Dungeons and Dragons: Honor Among Thieves.
Patton Oswalt and Mark Hamill
Although Mark Hamill will always be Luke Skywalker and Patton Oswalt has his own resume of guest appearances in nerdy fare across the spectrum, they also both have a rich history of providing their unique voices to animated characters. Hamill has played everyone from The Joker to Skeletor using his expressive, gravelly delivery, and Oswalt most notably voiced Remy the rodent chef of Ratatouille and, more recently, the titular invisible unicorn in Happy!
In the case of The Sandman, Hamill will voice Merv Pumpkinhead, the Dreaming's beleaguered custodian, and Oswalt will lend vocals to Matthew, the raven companion of Dream. Along with the many notable actors listed above, their attachment to this property can only enhance its appeal to a wide audience. Soon The Sandman will be added to the list of shows for which they are known and admired.
All 10 episodes of The Sandman are available to stream now.