News
Star Wars Fans React to Surprising Mandalorian Season 3 Finale
As The Mandalorian Season 3 concludes on Disney+, Star Wars fans are sharing their feelings about the surprising finale.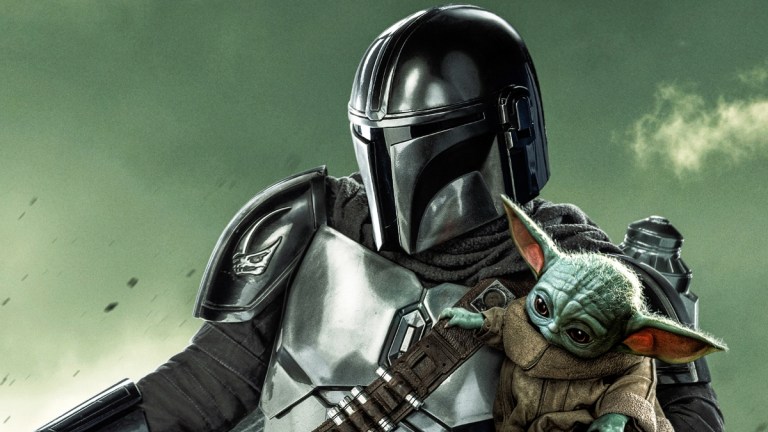 This article contains The Mandalorian finale spoilers
The Mandalorian Season 3 has been a mixed bag for some Star Wars fans, and a lore-filled treat for others. After Lucasfilm's star players decided to wrap up the threads of Season 2 in their much less well received Mandalorian spinoff The Book of Boba Fett last year, many viewers weren't really sure what Season 3 would be about and, some way into Season 3, they still weren't completely sure.
Was this about the disturbing nature of the New Republic? Bo-Katan (Katee Sackoff) replacing Din Djarin (Pedro Pascal) as the show's titular Mandalorian? Wee Grogu entering his stubborn toddler era? Moff Gideon's inevitable return? A rot at the heart of Mando's deeply religious clan? Maybe it was ambitious enough to be all of that and more, but the way it played out was notably lacking in the kind of momentum that the previous two seasons boasted.
Fans have certainly been curious to see how exactly Season 3 might wrap up, with many wondering if the Armorer would ultimately be revealed as a villain, or if Din would meet his maker. Would Moff Gideon best Mando and the gang? Would there be a massive betrayal of the clan as they fought to retake Mandalore? Would remnants of IG-11 somehow linger, and turn Grogu's new mech suit into a self-killing machine? Would Thrawn make an appearance? And would Mando take off his helmet again, revealing that star Pedro Pascal definitely spent at least one(1) day on set this season in the midst of being one of Hollywood's hottest properties??
No! Absolutely none of that happened! In fact, the finale of The Mandalorian Season 3 ended up being quite a sweet affair, with everything pretty much wrapped up in a nice little bow. You'd honestly be forgiven for thinking this was the series finale of the entire show, given how resolute it was. And since it might be a while until we see Din and his newly-adopted son Din Grogu again, with an upcoming string of Star Wars shows like Ahsoka, Skeleton Crew, and The Acolyte on the way that may have nothing to do with the duo, perhaps it makes sense to leave them with a flourish of "happily ever after" for now?
In the exciting finale, the Mandalorians finally managed to take back their planet and Mando adopted Grogu as his son, with the wean also becoming his apprentice. Mando then took up Greef Karga's offer of a nice little place in the sun where he could raise his lil green ward between hush-hush New Republic bounty hunting jobs. Meanwhile, Star Wars' own Ship of Theseus IG-11 became the new Marshal of Nevarro, with Taika Waititi's voice cameo noted in the credits.
Here's how Star Wars fans reacted to The Mandalorian Season 3 finale…
What did you think of the Season 3 finale? Run! Don't walk! To the comments!