News
Killing Eve Season 3 News and Episode Guide
BBC America's Killing Eve has returned for season 3 with a new showrunner steering the spy drama.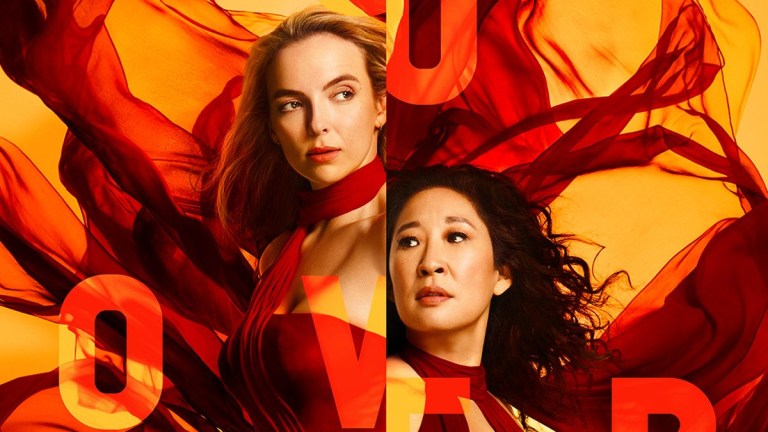 BBC America's critical and fan darling Killing Eve has returned for a third season! Of course, there wasn't even time for doubt, since the Killing Eve Season 3 announcement was made in April at the AMC Networks Summit (BBC America is co-owned by AMC and BBC Studios), only one day after the second season premiere. Interestingly enough, the network continued its preemptive renewal strategy in January 2020, giving an early order for Season 4!
Sandra Oh, Jodie Comer, and Fiona Shaw star in the series that follows MI6 operative Eve (Oh) as she tracks psychopathic assassin Villanelle (Comer)—or is it the other way around? It is based on Luke Jennings' Codename Villanelle book series.
Killing Eve Season 3 has finished airing so catch up with our coverage here!
Killing Eve Season 3 Episode Guide
Killing Eve Season 3 Episode 1: Slowly Slowly Catchy Monkey
air date: 4/12/20
Read our review of "Beautiful Monster" here.
Killing Eve Season 3 Episode 8: Are You Leading or Am I?
air date: 5/31/20
Read our review of "Are You Leading or Am I?" here.
Killing Eve Season 3 Review
Killing Eve season 3 is back in top form. Don't believe it? Check out our spoiler-free review!
By charting a truly original path, Killing Eve's third season found the spirit of what makes the show feel so thrilling to watch. Anything can happen, and when it does, it's tempting to think at least one of the scenes that will make you want to scream along with your TV is some kind of dream sequence, or a nightmare. Instead it's a show that's unafraid to cut dead weight, narratively and otherwise, and invest in what actually makes it sizzle: the disturbing pull between these women, whatever it is that makes them tick, and the continually shifting alliances across the board.
Killing Eve Season 3 Trailer
The final Killing Eve season 3 trailer was intense to say the least.
The trailers was preceded by an array of tone-setting teasers for Killing Eve Season 3.
This Killing Eve season 3 teaser is as short as it's sweet. There is a lot of glowering from our leads and plenty of red ribbons.
An older Killing Eve teaser was sure to wish everyone a happy Valentine's Day. Revealing the release date as well helped.
The first teaser contains no footage, but the clip manages to convey an ominous message with its shots of familiar items from the series, also revealing a window for the premiere.
Killing Eve Season 3 Cast
Killing Eve's third season is getting an influx of cast members. While no character details were provided, EW first reported the addition of seven more actors to the small screen ensemble of espionage.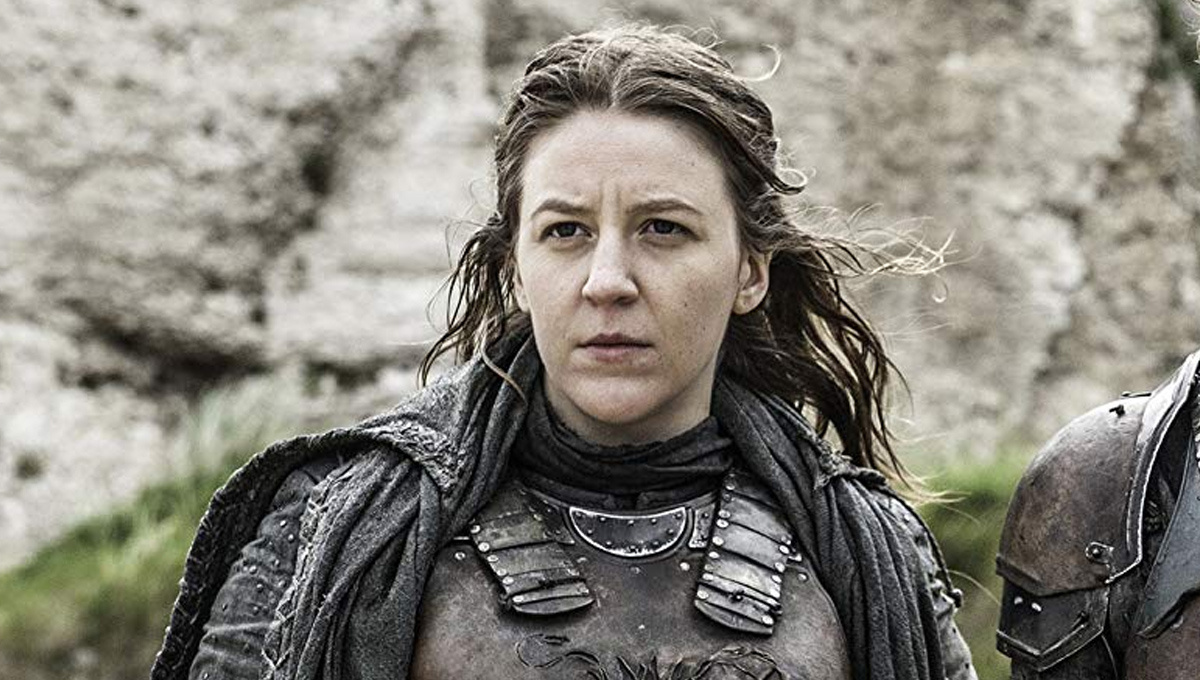 Gemma Whelan is the clear headliner amongst the shiny-new septet, pictured immediately above in her claim-to-fame role as Yara Greyjoy on HBO's Game of Thrones. The English actress recently fielded a regular role on the premium cable channel's historically-set drama series, Gentleman Jack, and fielded runs on BBC shows Upstart Crow and Horrible Histories, along with Netflix's The End of the F***ing World.
She is joined by the following newcomers:
Pedja Bjelac (Harry Potter and the Goblet of Fire, The Chronicles of Narnia: Prince Caspian), Camille Cottin (Allied, Call My Agent), Steve Pemberton (Inside No. 9, Happy Valley), Raj Bajaj (A Christmas Prince: The Royal Wedding, Doctor Who), Turlough Convery (Ready Player One, Poldark) and Evgenia Dodina (Your Honor, One Week and a Day).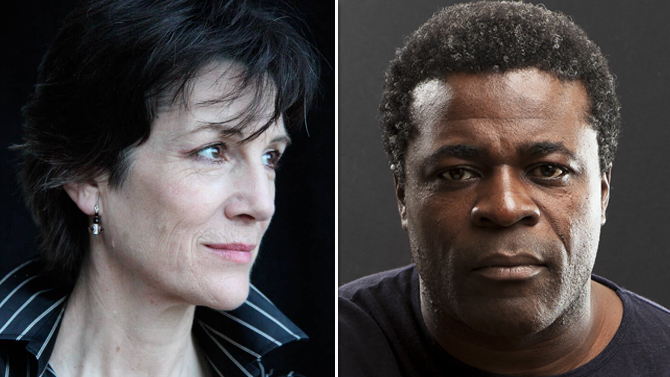 Harriet Walter and Danny Sapani were the first two new cast members set for Killing Eve's third season, as revealed back in August. No character details were provided.
Walter is an esteemed veteran London-born actress of stage and screen, who, in 2011, was appointed Dame Commander of the Order of the British Empire (DBE) for her accomplishments. She recently put in TV runs on The End, The Spanish Princess, Black Sails, The Crown and Downton Abbey, as well as a recent film appearance in Rocketman, and appeared in 2015 mega franchise relaunch Star Wars: The Force Awakens.
Sapani, also a London-born actor, is probably best known to genre audiences for his role on Showtime's Penny Dreadful as the facial-scarification-brandishing bodyguard, Sembene. However, he's banked more recent TV runs on Harlots, MotherFatherSon, Black Earth Rising and The Crown, as well as a duo of blockbuster film appearances in Black Panther and Star Wars: The Last Jedi.
Of course, Sandra Oh and Jodie Comer are returning for Killing Eve Season 3 as well. Also returning are: Kenny (Sean Delaney), Carolyn Martens (Fiona Shaw), Niko (Owen McDonnell), and Konstantin (Kim Bodnia).
Killing Eve Season 3 Photos
Along with the release date announcement comes a new batch of photos. There's a lot to parse here, including the fact that our title character seems to be recovering well from her gunshot wound at the end of last season.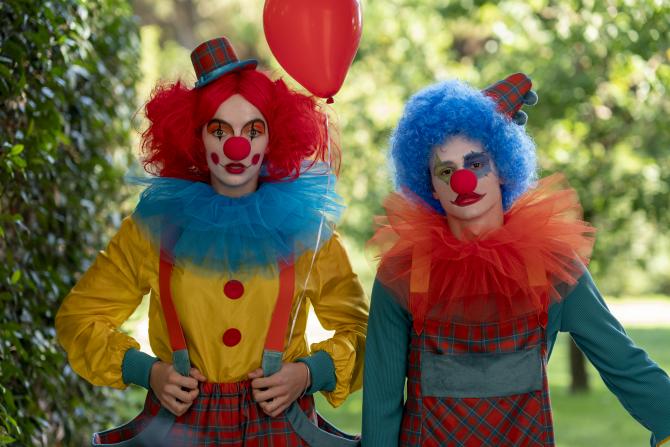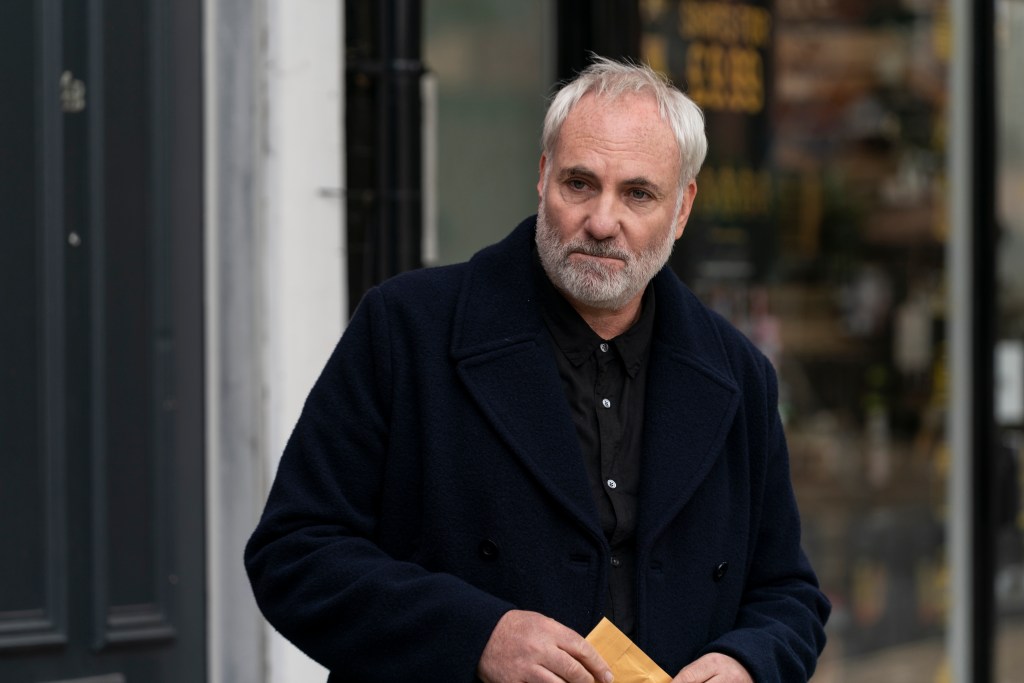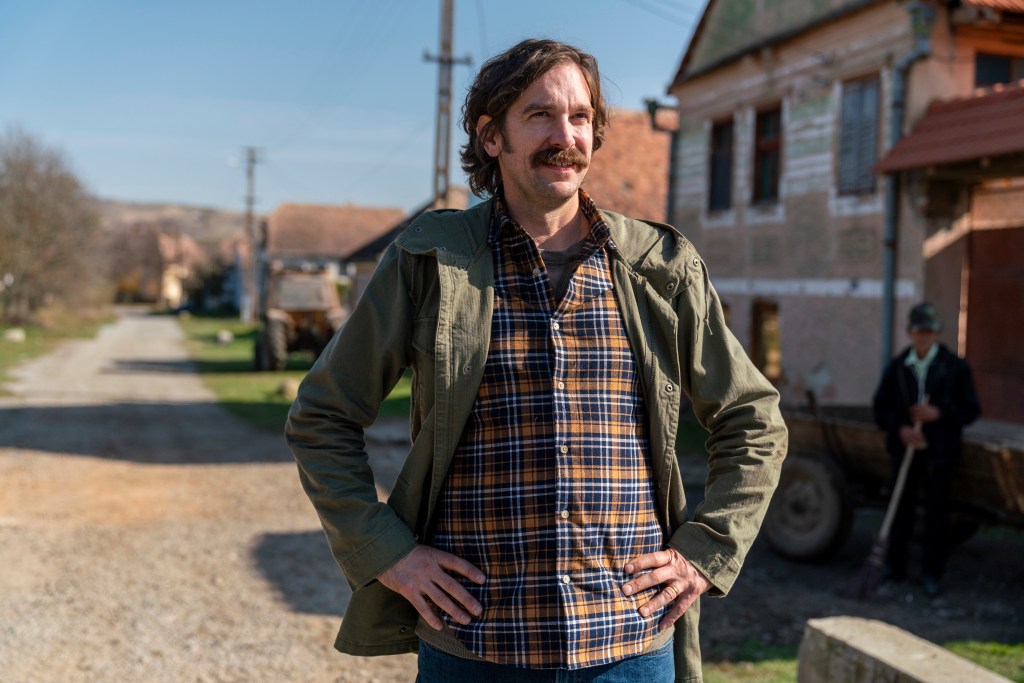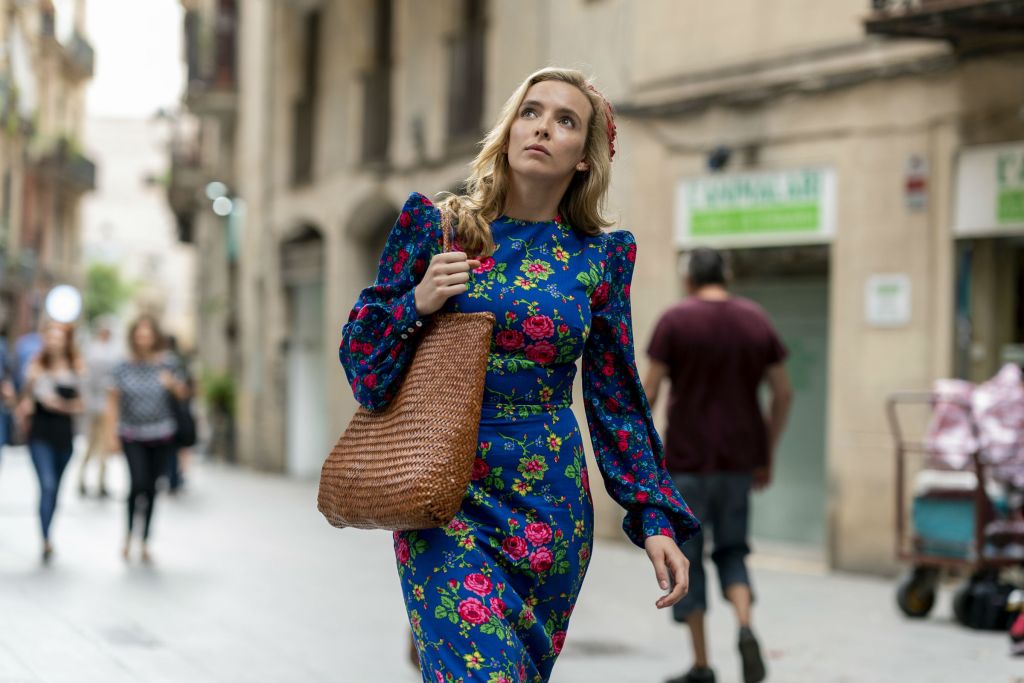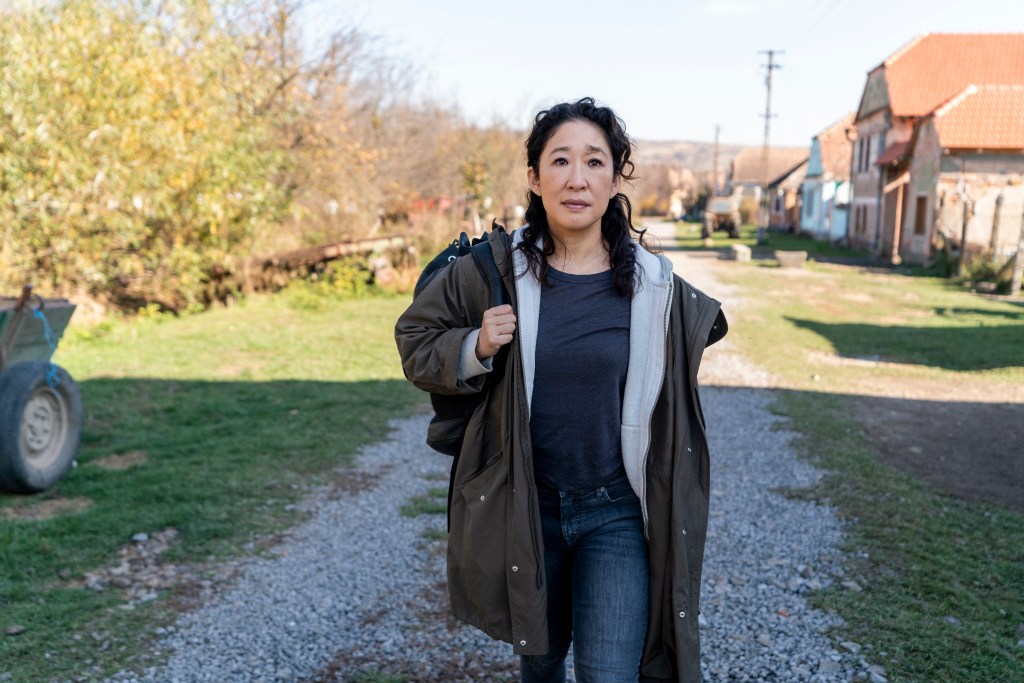 Killing Even Season 3 Crew
In what's becoming a tradition for Killing Eve, Season 3 sees another behind-the-scenes shakeup in its creative leadership to continue, as BBC America's statement put it, "the tradition of passing the baton to a new female writing voice."
Suzanne Heathcote will serve as lead writer and executive producer, having landed the gig back in April. Heathcote, a British writer, worked on (channel sibling) AMC's Fear the Walking Dead for 2017's dynamic third season, in what was her first television tenure. She takes the Killing Eve reigns from actress/writer Emerald Fennell, who held the job during Season 2 after Fleabag's Phoebe Waller-Bridge scaled back her involvement after Season 1.
Indeed, we have high hopes for the transition from Fennell to Suzanne Heathcote. "I'm very excited that the Killing Eve baton is being passed onto another incredible writer for season three. We can sleep soundly knowing these characters are safe in Suzanne Heathcote's hilariously murderous hands," show creator Waller-Bridge said in a previous statement.
"It's been such an exciting year for me on Killing Eve," said Fennell in a statement. "I think it's cool that this tradition has been built into this untraditional show. Inheriting some of Phoebe's characters was a treat – I can't wait to see what Suzanne does next."
"We are overjoyed at this show of love and passion for the show," said executive producer Sally Woodward Gentle. "And delighted to have another fierce woman at the writing helm. We have been so lucky."
Waller-Bridge will remain onboard as an executive producer, joined in that capacity by Sally Woodward Gentle, Lee Morris, Gina Mingacci, Damon Thomas, Sandra Oh and new addition Jeff Melvoin (Designated Survivor, Alias), with Nige Watson producing.
Killing Eve Season 3 Story Details
Some major developments went down in the Killing Eve Season 2 finale. While we know Sandra Oh will be back for Season 3, things looked pretty dire for Eve when Season 2 ended, with the (former?) MI6 agent lying shot in the back in some out-of-the-way Roman ruins, Villanelle walking away.
"I will say the blood is coming from a certain area, and I think that we may move that around, the area of the shot. [Laughs.]," Oh told Entertainment Weekly. "All that stuff is really being creatively decided right now. What is the meaning of where she shot her? Obviously, it's somewhere in her back, and in her body, but where it is and how close to the kill. I want to answer this question… next year. I have an idea, but we haven't shot it yet."
More news on what Killing Eve Season 3 will look like as it becomes available.