Features
Killing Eve's Jodie Comer: 7 Best Roles
Jodie Comer is extraordinary as international assassin Villanelle in Killing Eve. Here are her best roles so far…
Funny and terrifying, vulnerable and cruel, human and alien, clever and supremely unfazed but also petty, childish and an utter, fizzing moon unit… the combination of elements Jodie Comer brings to her role in Killing Eve is extraordinary.
It's the kind of performance you can't afford to look away from because you'll miss what she does next – chuckle or smile or look out from behind her eyes with the amused coldness of a millennia-old tundra, or, you know, all three at the same time, while ramming a Stanley knife blade repeatedly into someone's heart.
read more: Killing Eve Season 3 News
She's good, in other words. Jodie Comer is very, very good in Killing Eve.
Jodie Comer is very, very good in lots of things. Her face is supernaturally watchable. It's a comedian's face, and an actor's and a model's, which means she could do almost anything. And she's only twenty-five, so it feels as though that's exactly what she's going to do.
If you're a fan of Jodie Comer in Killing Eve, here are some of her other stand-out performances…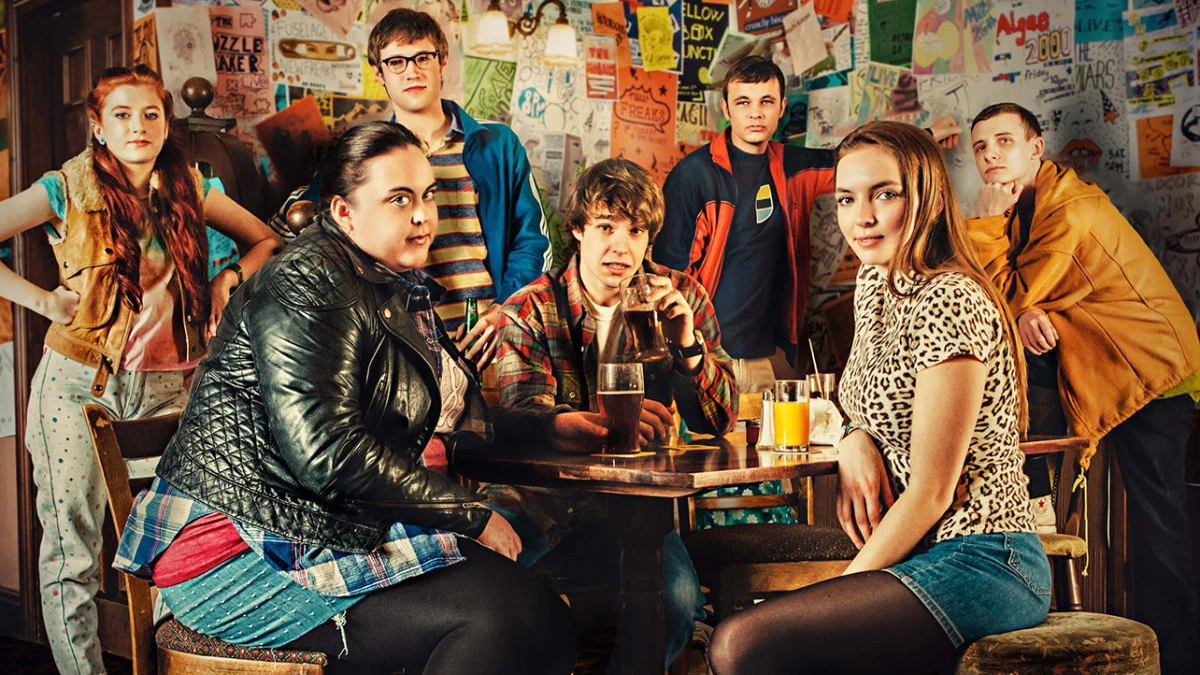 My Mad Fat Diary
Chloe Gemell is by rights the antagonist of My Mad Fat Diary, Channel 4's tremendous adaptation of Rae Earl's teenage memoirs. She's Rae's best friend, but in the beginning, is much more in "frenemy" territory. Slim, traditionally beautiful and popular, Chloe undermines Sharon Rooney's Rae at most turns.
further reading: Killing Eve: A Spy Drama From the Female Gaze
In a less clever and much less kind show, Chloe would be the baddie whose humiliation would accompany the heroine's triumph. Because My Mad Fat Diary is very clever and very kind though, that's not at all what happens. Instead, we learn that despite appearances, Chloe is a mine of insecurity. She's neither as quick or funny as Rae, and envies her friend's ability to tell a joke. Chloe's storyline takes the show to some serious places, and at every point, Jodie Comer tells her story with native intelligence and real heart.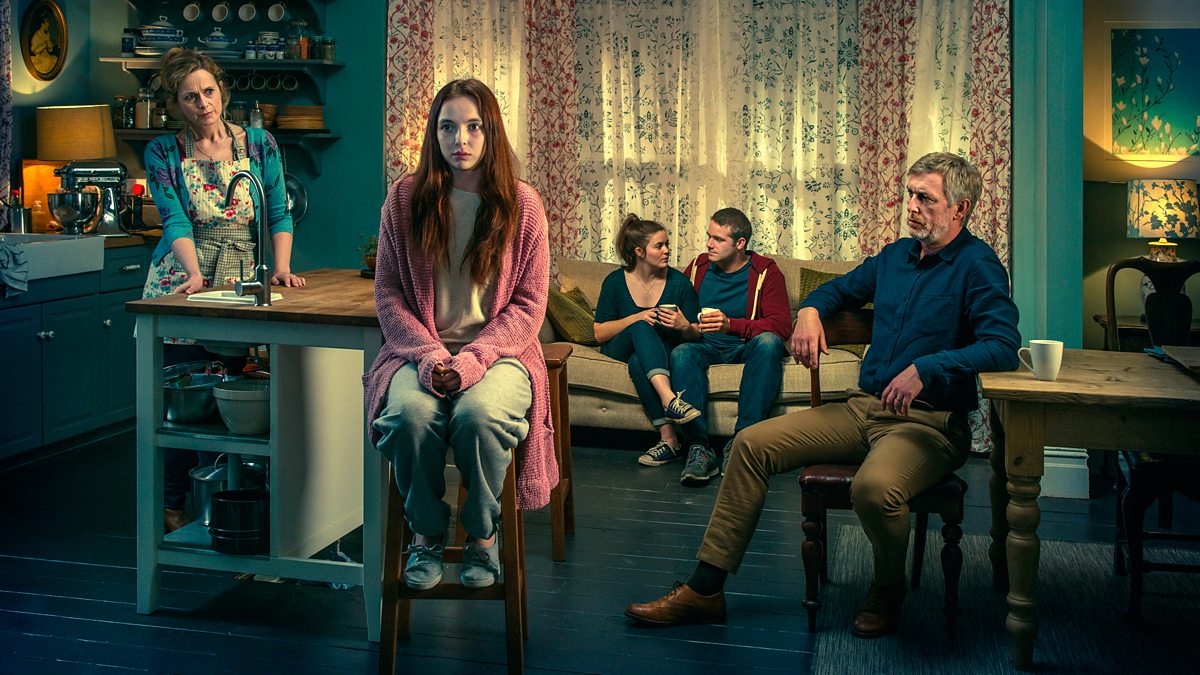 Thirteen
Comer doesn't say a great deal to begin with in Marnie Dickens' BBC Three drama Thirteen, but she's nonetheless mesmerising. In the five-episode series, she plays Ivy Moxam, a traumatised young woman escaped from thirteen years of captivity after she was kidnapped in her early teens. Thirteen tells the story of Ivy's reintroduction to her family, the police investigation and the hunt for her kidnapper.
further reading: Killing Eve is the Perfect Show For Our Cultural Moment
Ivy's assimilation back into life is far from smooth, and Comer handles some demanding scenes with real talent, simultaneously conveying Ivy's arrested development and years of dreadful experience. Like all Comer performances, there's an inscrutable and unpredictable quality to Ivy, which works perfectly in this psychological thriller.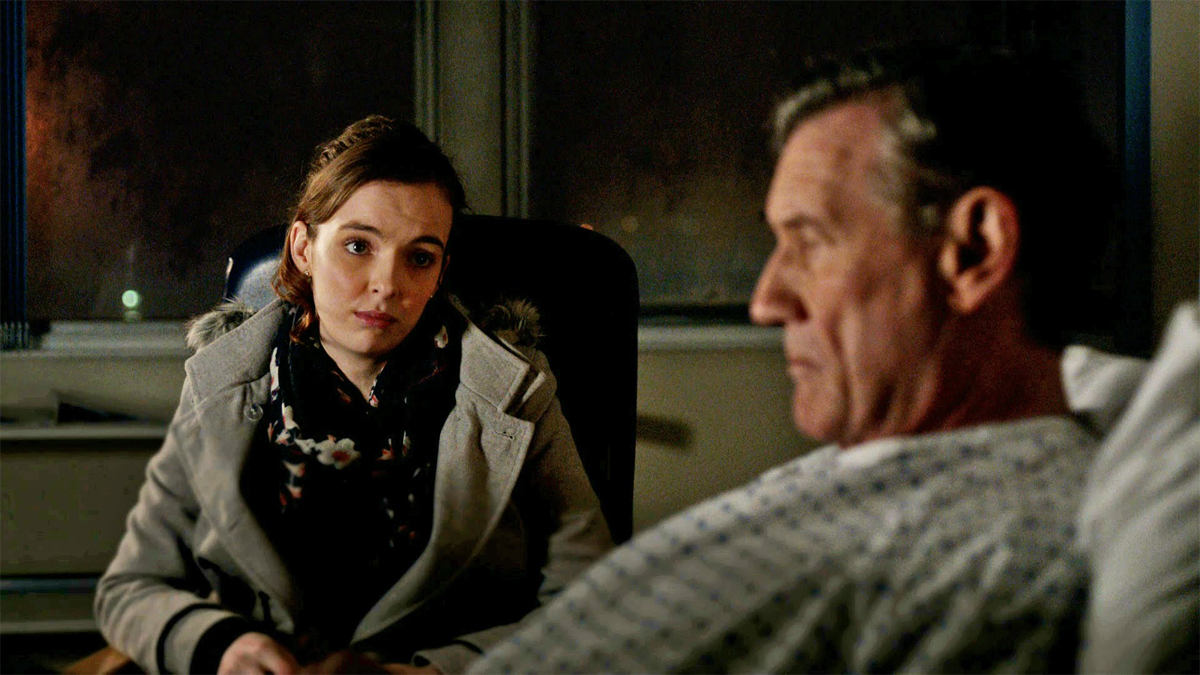 Remember Me
This three-part ghost story written by Gwyneth Hughes aired on BBC One back in 2014 and was notable for marking Michael Palin's return to dramatic television roles. In it, Palin played Tom, a Yorkshire widower who suffers a fall that necessitates a move into a care home. When a woman suffers a violent death shortly after Tom moves to the care home, it becomes clear that he brought something with him. At least, it becomes clear to teenage care assistant Hannah, played by Jodie Comer, who becomes entwined with the supernatural mystery.
Doctor Foster
The role of the mistress in an adultery drama could be a thankless one only requiring an actor to be young, pretty, dim, and a hate-magnet for viewers. That wasn't the case with Mike Bartlett's psychosexual thriller Doctor Foster. In series one, Bartlett wrote the character of Kate, played by Jodie Comer, as far from a pneumatic cardboard cut-out.
further reading: Killing Eve — A Spy Drama For Late-Stage Capitalism
Comer's Kate was clever, manipulative and able to hold her own next to terrific performances from more experienced leads Suranne Jones and Bertie Carvel.
In series two, Kate became even more fascinating, and in its denouement, stole a whole episode as the extent of her imperious power was unveiled.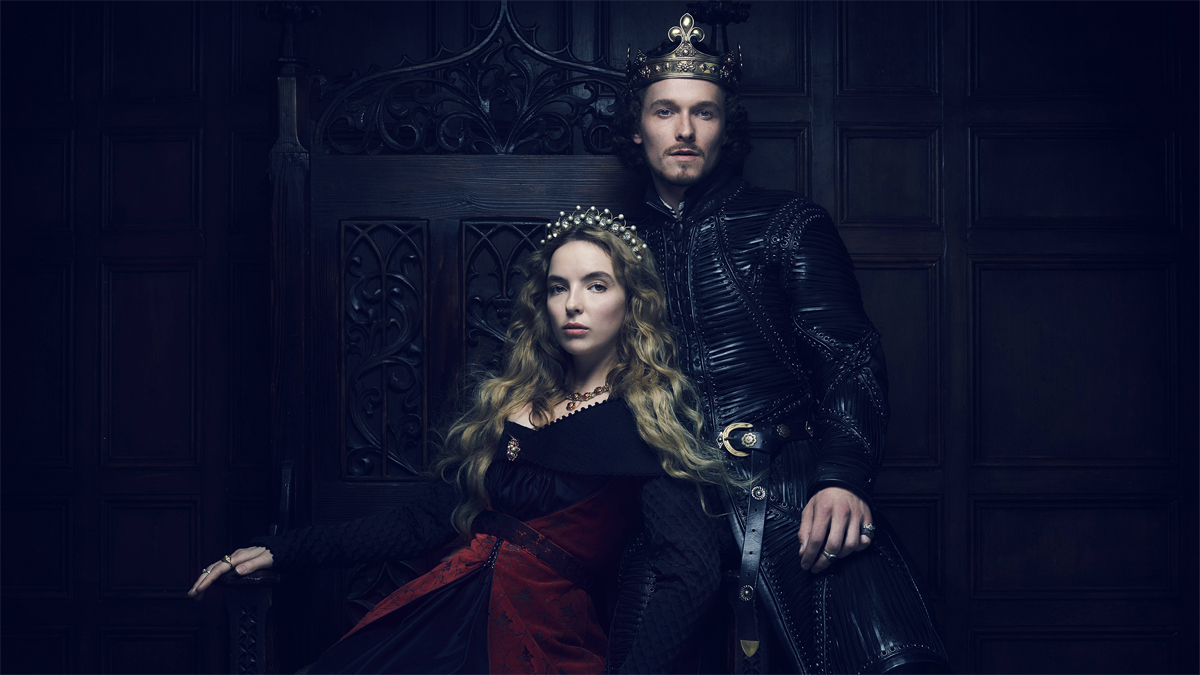 The White Princess
"Humble and penitent be damned. Hidden and patient, that will be my motto."
Plenty of actors could play the youth and beauty of Elizabeth of York, Philippa Gregory's take on the historical Tudor queen, but few could convey her steeliness and intelligence like Comer. The transformation of Elizabeth from naïve newcomer to experienced player in the machinations of court make a thrilling watch, and Comer is equal to all of it in this Starz series The White Princess, adapted by The White Queen's Emma Frost.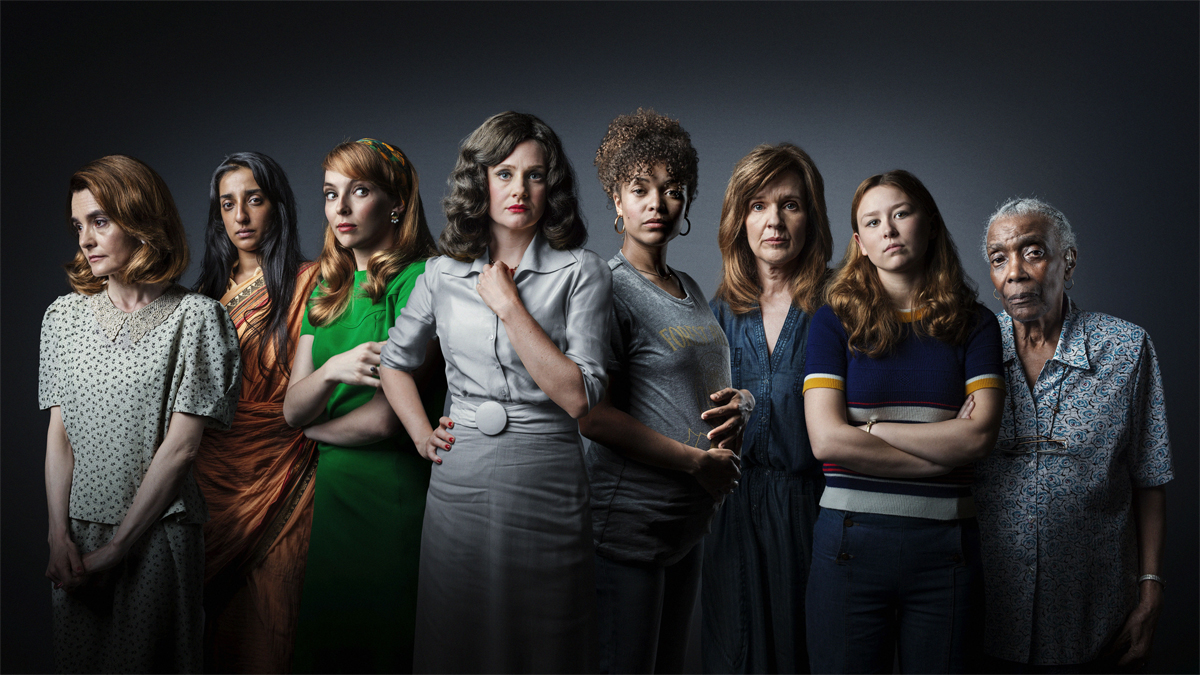 Snatches: Moments From Women's Lives – Bovril Pam
This fifteen minute monologue delivered straight to camera, part of a series produced for BBC Four to mark the centenary of women earning the right to vote in the UK, could go out to any casting director as a miniature showcase for Comer's range.
read more: Killing Eve Season 1 Recap
It starts comic, in an Alan Bennett-ish vein, and quickly becomes naughty, erotic and finally, triumphant. That's partly the writing of course, by Fleabag's Vicky Jones, but it's also partly Comer's fearless performance.
With a knack for accents, Comer uses an exaggerated version of her native Liverpool in this, but fluently switches between voices in the telling of the story, holding your attention all the way. In Bovril Pam, Comer plays a 1960s secretary who confides her recent sexual experimentation to the viewer. She's funny and wonderful. Look it up.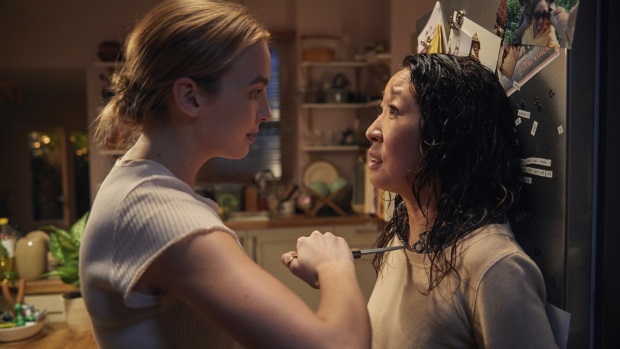 Killing Eve
Plenty has been written about Killing Eve since it aired on BBC America this spring, and for good reason. It's adapted by Fleabag's Phoebe Waller-Bridge from Luke Jennings' series of Codename: Villanelle spy novels, and is a blessedly fresh twist on pulp assassin thrillers. It's chilling and violent, but also funny and inventive and an unpredictable comic take on some old genre conventions.
read more: Killing Eve Season 2 Finale Review
In it, Sandra Oh plays Eve, an MI5 agent whose obsession with an international killer-for-hire Villanelle (Comer) threatens to destroy her. If you're yet to watch, what are you doing wasting your time reading this? Get to it, or Villanelle will get you.