Reviews
Killing Eve Season 3 Review (Spoiler-Free)
With a new normal and more realistic stakes than ever before, Killing Eve is back on top with season 3.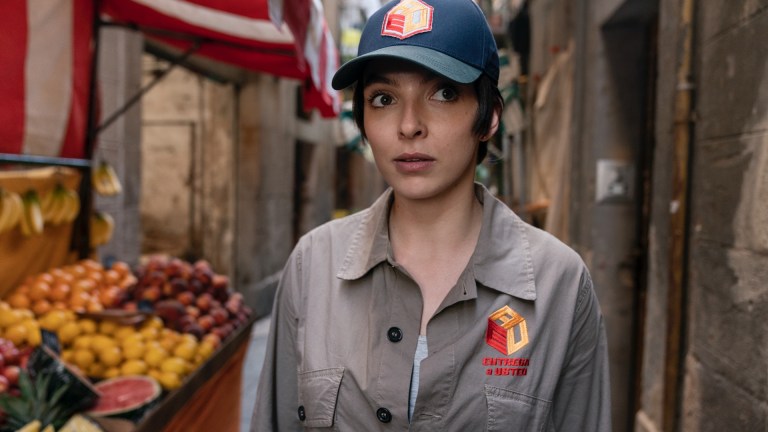 This Killing Eve season 3 review contains no spoilers.
First, let's get this out of the way: Eve is alive, and that's not a spoiler. She's been in the trailer, the sneak peek images, and if that's not enough, lead writer Suzanne Heathcote has come out and said it in interviews. But she and the show that bears her name are truly changed, for what feels like the first time. After watching Eve needlessly run headlong into danger – and put others in harm's way – so many times, it feels substantial to see her simply opt out of the life that we first saw bring light to her dreary existence in season 1, which then turned into dark fascination. Sandra Oh continues to be a force, with a performance so emotionally removed from the Eve we knew that it borders on physical transformation. And of course, even at her worst, her hair still looks great.
While I don't view Killing Eve's second season as harshly as some, there's no denying that from the very first episode, season three is simply more daring. While letting a main character live through what should be a life-ending injury with barely a hand-waving explanation should have the effect of lowering the stakes, season three goes out of its way to let viewers know that nothing and no one is sacred. Perhaps for the very first time, it truly feels like absolutely anyone could be killed at any time. The overall effect is that watching the show feels heightened, dangerous and unexpected in the way that it did to first discover Villanelle and Eve.
A number of new characters join the cast, including Dame Harriet Walter (Sense and Sensibility, Succession) as Dasha, a kitschy Soviet killer who was the Villanelle of her time, and is now tasked with reigning Villanelle in. Prone to wearing multiple clashing animal prints at once, she adds a fiesty element of surprise and another connection to The Twelve. Eve finds something of a foil in a fellow tortured soul/frenemy played as though he has far more secrets than he's letting on by Danny Sapani (Harlots). Gemma Whelan's Geraldine (Emma., Game of Thrones) brings out far more depth in Carolyn as we continue to hope to fill in some long overdue gaps in her backstory.
As is the show's tradition, a new woman has come on as the head writer/executive producer/showrunner this year with Suzanne Heathcote (Fear the Walking Dead, See) taking the reins. The eerie, off-kilter humor remains in place (far too many one-liners to count and a screaming match in a garden come to mind), as does this show's subtle gender politics. When men are in charge, they're generally boorish and useless. Carolyn's disinclination to demonstrate her emotions as others (even other women) think she "should" is a major point of discussion. A woman over 40 dresses herself even older to render herself non threatening and weasel her way into a situation she has no business being involved with. Beauty advice is offered that would make a woman look ten years younger, and she immediately counters, "why would I want to look ten years younger?" There's no other show I can think of bringing in a new showrunner every season like this, but there's also nothing else on television with a voice like Killing Eve – the only thing that compares is Phoebe Waller-Bridge's much-lauded baby, Fleabag.
Killing Eve is owning its legacy outright this season, returning to a number of themes like Villanelle's search for her family, interest in perfume, exquisite and occasionally downright extra fashion, and Carolyn's Cold War boyfriends. Little girls run through a wedding wearing pink poufy dresses that call to mind the iconic frock that launched a multiple season's worth of red carpet and fashion week trends. The title cards get even more of a workout than usual, with colors that sometimes feel like code, although when they start labelling things beyond locations, it feels like someone desperately needed an editor.
One of the most refreshing shifts from last season is the music. Instead season 2's overreliance on one song for almost all musical cues, this season goes back to the beginning with a variety of dreamy foreign language tunes, with an emphasis on chic French electro-pop. On the rare occasion when the musical palette shifts greatly, it represents something greater and is well worth it. Often the lyrics line up astonishingly well with what's happening on screen, alternately broadcasting Eve or Villanelle's inner creep for all of us to hear. The music toys with us now that we have the audacity to think we know Killing Eve's beats. More than ever before, it feels like Killing Eve is in direct conversation with its audience, daring us to declare our hunches, hope for our fanfics, and try to outsmart all three women, if not the show itself.
By charting a truly original path, Killing Eve's third season found the spirit of what makes the show feel so thrilling to watch. Anything can happen, and when it does, it's tempting to think at least one of the scenes that will make you want to scream along with your TV is some kind of dream sequence, or a nightmare. Instead it's a show that's unafraid to cut dead weight, narratively and otherwise, and invest in what actually makes it sizzle: the disturbing pull between these women, whatever it is that makes them tick, and the continually shifting alliances across the board. And finally, the question they've all been avoiding: are they normal? Were they ever? Can they be someday? Do they want to be? The better it gets, the more Killing Eve treats us like one of its formidable leads, manipulating what we know, offering more questions than answers, and seducing us with danger.