News
Cobra Kai Season 4 Trailer Touts Tricky Tournament Warfare
The trailer for Cobra Kai's fourth season showcases an escalating rivalry between dojos as loyalties start to become questioned.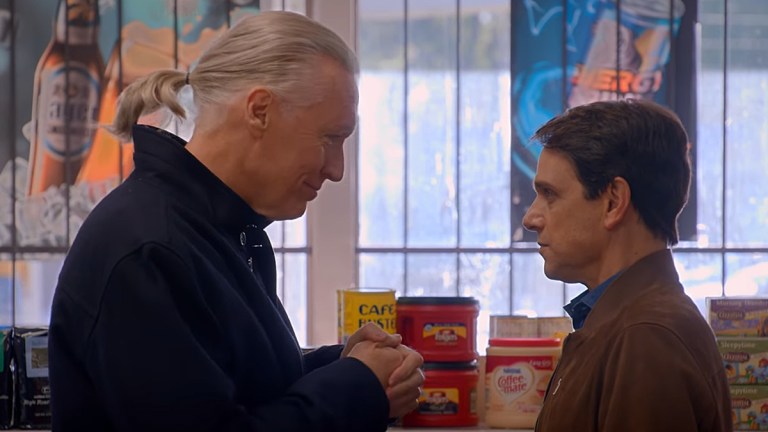 Cobra Kai is about to assume fighting positions for a fourth season, which will thrust the San Fernando Valley into more martial arts mayhem than it can handle. If that idea wasn't already clear enough from the enticing All Valley Tournament challenge teased at the end of the previous season, then the release of the long-awaited first proper trailer for Season 4 should provide sufficient evidence. Yet, based on what we're seeing, punches and kicks will be complemented in said challenge by the trickier weapons of subterfuge and psychology.
While the immediate focus of the Cobra Kai Season 4 trailer is the obvious oil-and-water moments of stylistic clashes between the newly-formed karate dojo duo of Johnny's Eagle Fang and Daniel's Miyagi-Do, it appears that serious seeds of doubt are already being sown about the alliance's stability as the finish line to their anticipated challenge in the 51st All Valley Under 18 Karate Tournament approaches. Indeed, the show's heralded arrival of the villain of 1989's The Karate Kid Part III, Terry Silver (Thomas Ian Griffith), will evidently create ripple effects on the dynamic, reawakening trauma for Daniel and creating a potential rift with Johnny.
Check out the Cobra Kai Season 4 trailer just below.
"Eagles do not respond. They swoop down and take whatever they want." That newly-minted motto for Johnny's hilariously-named Eagle Fang clearly contradicts Daniel's Miyagi-Do rule that Karate is for defense only. Indeed, Daniel's informal-but-disciplined teaching style—as passed down by the late Mr. Miyagi—is forced to make concessions in the face of Johnny's ultra-aggressive, dangerous dude-broing style of mentorship, evidenced by the clip's showcasing of his own unorthodox lessons, which include jumping (or "flying") off rooftops onto piles of soiled mattresses, and poor Demetri's transformation into a makeshift heavy bag for the entire class. Consequently, the clashes have put Daniel into a sanctimonious know-it-all mode that's quickly creating resentment in Johnny, especially when he starts to become proactive about the well-being of his beloved student, Miguel.
However, despite the inauspicious ideological clashes, the alliance of dojos clearly has Kreese worried, which is why we saw him call in the proverbial big guns in the form of his old friend Terry Silver. Unlike Kreese's "strike first, strike hard" approach to the Cobra Kai form, Silver's signature style involves elaborate machinations designed to manipulate his victims, as exemplified by his actions in The Karate Kid Part III, in which he—under the initial pretense of being a friend—instigated a slow psychological breakdown of Daniel to his very core, first by creating a rift between him and Miyagi, then by using a belligerent hired tournament ringer in Mike Barnes to beat him down, causing him to unhelpfully fight with fear. This time, however, the aforementioned widening rift between Daniel and Johnny has become a clear weakness, which Silver and Kreese are clearly attempting to exploit. With Johnny being unaware of Silver's reputation, he's especially vulnerable to this tactic.
Additionally, the Season 3-climactic choice of Robby Keene, Johnny's son and Daniel's former student, has added a potentially instrumental weapon to Cobra Kai's increasingly-diverse arsenal. As the trailer makes clear, Robby is about to become a sensei of sorts, teaching the enemy students some key lessons straight from the Miyagi-Do playbook. Indeed, the trailer shows him briefly putting aside prospective romantic chemistry to teach Tory the late Mr. Miyagi's iconic "wax on, wax off," a lesson in which car care surreptitiously instills necessary muscle memory for defensive arts. Thus, the ongoing rivalry has devolved into a kind of Karate Cold War™ being fought among dojos.
Finally, the full trailer for Cobra Kai's fourth season notably teases a mysterious, but clearly-game-changing twist for this year's All Valley Tournament challenge. Unfortunately, said twist remains a secret, since the revelatory scene merely shows an apparently-radical proposal being presented to the tournament's board, who reluctantly vote for the mystery measure, inciting one member to lament, "God help us all." While the nature of the twist is anyone's guess, it's possible that the decades of animosity between the dojos' respective senseis will likely—by virtue of the conventions of storytelling—culminate in some kind of officiated, score-settling tournament battle amongst themselves. However, any expectations of the series coming to a climax in Season 4 should be tempered, since Netflix already made an advance order for Cobra Kai Season 5 this past August.
Cobra Kai Season 4 will help ring in your New Year when it hits Netflix on Friday, December 31.