News
Cobra Kai Season 5 Sweeps the Leg of Doubt Ahead of Season 4
A fifth season of Cobra Kai is already on tap at Netflix as the fourth season circles a December drop date.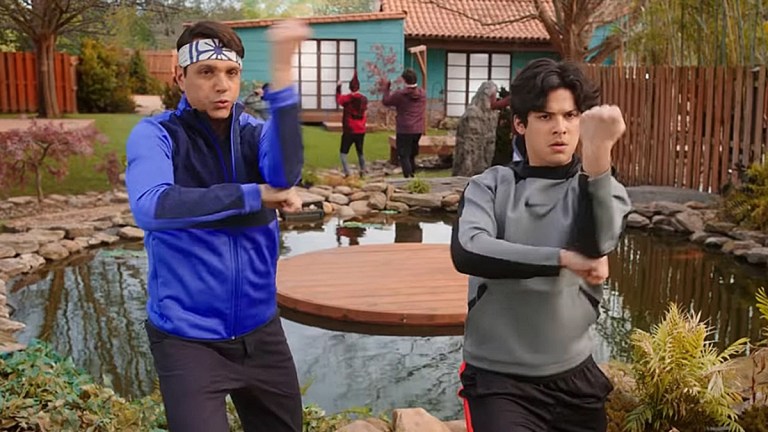 Netflix might as well be the San Fernando Valley, since the streaming giant has karate on its algorithmic brain, thanks to escalating hype from hit television acquisition Cobra Kai. Indeed, the series has just nabbed an advance fifth season renewal, arriving on the heels of a status-elevating Emmy nomination for Outstanding Comedy amongst other nods. The move occurs as the show's slowly-teased upcoming fourth season heads toward a still-date-less December release window. After recent changes to Netflix's formerly-spendthrift content-ordering habits, the renewal certainly solidifies the series as one of the streamer's primary pillars.
Yes, it appears that the high-stakes tournament tussle teased for Cobra Kai's upcoming fourth season, while inevitably consequential, will not serve as a colossal climax—as some fans speculated—to The Karate Kid television series sequel. Netflix has made Cobra Kai Season 5 official, with production announced to commence in the show's usual location of Atlanta sometime this fall. For now, information on the fifth frame is obviously nowhere to be found, given the veil of plot secrecy currently covering Cobra Kai Season 4.
However, even as Cobra Kai stands at the presumed peak of its popularity, it is reasonable to speculate that a natural endpoint is visible on the horizon. After all, the series has already taken viewers on quite the loopy ride as the character arcs of The Karate Kid movie rivals Daniel LaRusso (Ralph Macchio) and Johnny Lawrence (William Zabka) made wildly divergent—sometimes-comical—turns before arriving at their current intertwining state of an alliance between their respective karate dojos, Miyagi-Do and Eagle Fang, for a loser-leaves-town tournament challenge—made in the Season 3 finale—against the reconstituted Cobra Kai, which has fallen back under the ideologically-malicious ownership of John Kreese (Martin Kove). Said challenge has, likewise, defined the paths of the dojos' impressionable high-school-aged karate students such as Miguel (Xolo Maridueña), Samantha (Mary Mouser), Robby (Tanner Buchanan), Tory (Peyton List), Demetri (Gianni DeCenzo), Hawk (Jacob Bertrand) and more—many of whom have bounced between sides as proverbial foot soldiers in this martial-arts war, which has rekindled a rivalry that goes back to the 1980s.
Assuming that the big battle, set for the franchise-familiar All-Valley Under-18 Karate Tournament, plays out in a climactic manner in the finale of Season 4, it stands to reason that Cobra Kai Season 5 represents a committed follow-through on the event's implications, which—per the challenge—would leave either Miyagi-Do/Eagle Fang or Cobra Kai as the clear winner of the evolving series-long struggle. Intriguingly enough, Cobra Kai's officially tweeted logline for the Season 5 renewal seemingly teases an expanded scale, stating, "The dojo is about to be 5x as rad." While that line could be easily dismissed as a PR person's idea of a pun, it could be indicative of what the landscape of the show's karate-addled San Fernando Valley will look like once all the dust has settled from Season 4's climactic All-Valley scrap.
The idea of concepts getting expanded to the point of being "5x as rad" could also be attributed to a character whose Cobra Kai Season 4 arrival is already being heralded as crucial: Terry Silver, the returning villain from 1989 movie The Karate Kid Part III, as played by a returning Thomas Ian Griffith. As we saw in the Season 3 finale, Kreese, upon realizing the scope of what he faced in the tournament challenge, was shown making a crucial phone call to an old friend. While the identity of said friend is not explicitly stated, the context of the call itself was made clear by the Vietnam War-era flashbacks earlier in the season, which showed how a young Kreese (Barrett Carnahan) used his karate skills while imprisoned in a North Vietnamese prison camp to buy just enough time for a rescue by U.S. forces. His actions also happened to directly save the life of a young G.I. on the chopping block, called "Twig," who subsequently vowed to repay the favor to Kreese for his whole life, thusly revealing Silver as the call recipient, since events pertaining to the life debt were vaguely discussed in the film.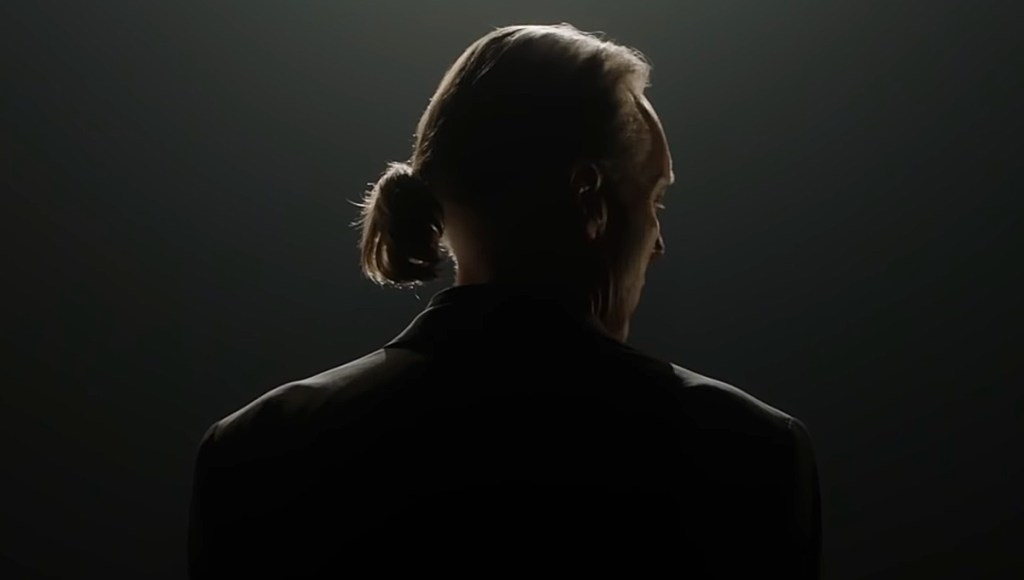 So, why does the presence of Terry Silver equate increased enormity? Well, that's because he happens to be a super-rich industrialist who made his fortune through apparently-shady dealings in the arena of toxic waste disposal. Thus, The Karate Kid Part III saw Kreese—down, defeated and left without students after the tournament loss of the 1984 original film—pay a capitulatory visit to the mansion-estate-dwelling Silver, who we learn initially bought the Cobra Kai dojo for Kreese as a gift. While Kreese was there to express that he was giving up his failed dojo endeavor, the proxy sting of that defeat instead inspired Silver to use his vast fortune and resources for an elaborate revenge plot against his perceived enemies, Daniel and Mr. Miyagi.
Silver's reputation for going obscenely big manifested with elaborate machinations designed to culminate with Cobra Kai dojos opening all across the valley. This required a very-public defeat and humiliation dealt to reigning tournament champion Daniel. He first hired a brutal, nationally-recognized ringer opponent, Mike Barnes (Sean Kanan), to destroy Daniel in the imminent follow-up tournament. To further ensure his desired outcome, Silver insidiously pretended to be a friend and new mentor to Daniel, all while surreptitiously driving a psychological wedge between him and Miyagi. Indeed, Silver's exploits were quite the expansion from the original film's simpler case of a new kid in town being bullied by bellicose karate students. Thus, we can reasonably expect a similar expansion to occur analogously on Cobra Kai Season 4 upon his return; an expansion that might metastasize into something even bigger by the time we get to Season 5.
Consequently, attention of the fans will return to Cobra Kai Season 4, which is currently set to Crane-Kick streaming competition with a grand arrival in December on a date to be revealed. As for Season 5, its release window remains to be seen.