Features
Amazon Prime Video UK: What's New in June 2020?
We're taking a look ahead at what Amazon has in store for June on Prime Video UK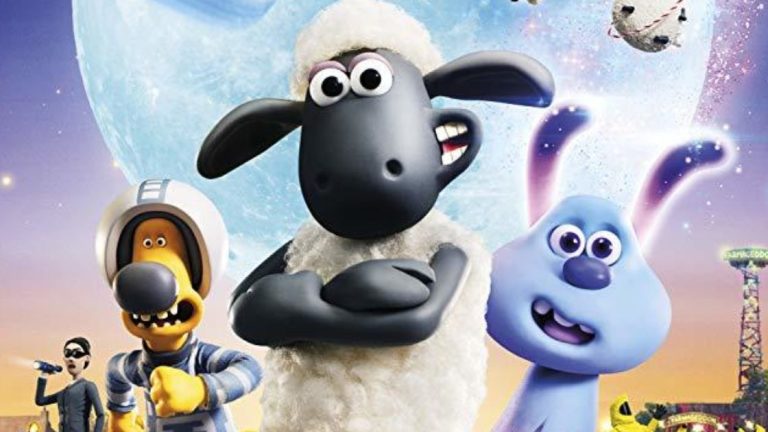 Greetings, and welcome to our monthly rundown of goodies that are set for Amazon's Prime Video streaming service here in the UK this June!
Highlights on Prime this month? Anthony Horowitz's Alex Rider book series gets the TV treatment, This Is Us returns for season 4 after Channel 4 abandoned the UK broadcast rights to the hit series last year, and El Presidente explores the 2015 FIFA Gate corruption scandal for dramatic purposes. Elsewhere, A Shaun the Sheep Movie: Farmageddon will be streaming, as will 2018's terrifically underrated dark comedy Game Night, starring Jason Bateman and Rachel McAdams. Definitely try and check that out if you have a bit of time on your hands! When all else fails, you can also watch the Back to the Future trilogy again, as that'll be available, too.
You will find as the weeks tick along that our list of stuff coming to Prime in June will be less and less comprehensive. That's because Amazon tends to chuck a handful of extra movies and shows on the service as and when it gets the opportunity to do so, and it doesn't necessarily inform us – or anyone, really – when it does. You will absolutely notice the odd thing suddenly appear on Prime in in the coming month that is not listed here, however, we do our best to keep up with all the major new releases and additions to Prime's library (old) content.
Let's take a look at what we'll be able to stream in June, then…
Binge Watches
Alex Rider – 4th June
El Presidente – 5th June
This Is Us Season 4 – 5th June
Living Abroad – 5th June
Specials
Gina Brillon: The Floor is Lava – 5th June
Weekly Episodes
Regular Heroes – new episodes on Fridays
LOL: Last One Laughing – 18th June
Movies
The Shining – 2nd June
Dating Amber – 4th June
Game Night – 10th June
Rampage – 10th June
Hairspray – 10th June
Gulabo Sitabo – 12th June
The Departed – 12th June
Back to the Future 1-3 – 14th June
A Shaun the Sheep Movie: Farmageddon – 18th June
7500 – 19th June
Penguin – 19th June
Legally Blond – 21st June
Dumb and Dumber – 22nd June
Law – 26th June
Silence of the Lambs – 30th June
The Truman Show – 30th June
Other Prime Channels
Veronica Mars (Season 4, Complete) – STARZPLAY
Keeping Up With The Kardashians (Season 18, Weekly, Fridays) – hayu
The Real Housewives of New York City (Season 12, Weekly, Fridays) – hayu
The Real Housewives of Beverly Hills (Season 10, Weekly, Thursdays) – hayu
We'll be back very soon to bring you Amazon's July plans, which include a second season of Hanna.