Features
Best Comedy TV Shows On Netflix Right Now
Ready to laugh? Let us pick your next comedy series binge on Netflix...
Editor's Note: This post is updated monthly. Bookmark this page and come back every month to see what unknown classics are being added to Netflix.
Updated for March 2020.
You can see a complete list of new Netflix releases here.
Who needs real friends when there are your streaming comedy friends available to watch at any time (but not Friends)? Comedy and streaming services are about as good a match as anything. What could be more conducive to binge-watching than a series of 22-minute episodes?
Netflix has a particularly deep roster of TV comedies. Here we've compiled the best TV comedies on Netflix so you can plan your next big binge accordingly.
Wet Hot American Summer: First Day of Camp
It's kind of remarkable how such a silly, ridiculous project has managed to turn into one of Netflix's most successful original programs. First Day of Camp acts as a continuation of the wonderful 2001 cult film, Wet Hot American Summer (which is also available on Netflix), and is actually a prequel. The warped minds and incredible comedic talents that are brought together here are responsible for comedic triumphs among the likes of The State, Stella, Childrens Hospital, The Ten, and much more. It's just fun watching these actors –who have all become considerably more famous since their meager film came out—play around and goof off with each other. Plus, all of the new additions to the cast—talents like Jason Schwartzman, Jon Hamm, and Jordan Peele, all blend in sublimely as they help amplify the series' crazy comedy.
Even if you haven't seen the film that First Day of Camp is based on, there's still plenty to get excited about with the series delivering a pitch-perfect satire of not only camp films, but also the '80s. The jokes come at a relentless pace and even though the series is heavily playing into fun tropes, you'll really have no idea where some of these ridiculous gags are heading. For nothing else, First Day of Camp is worth checking out to see how Paul Rudd hasn't aged over the course of 15 years.
– Daniel Kurland
Wet Hot American Summer: Ten Years Later
The best part of the Wet Hot American summer "saga" if we can call it that is how it stacks absurdity upon absurdity upon absurdity. The series began with a movie in which middle-aged comedians portrayed teenagers. Then the first season on the Netflix show depicted those comedians – now mostly in their 40s – portraying even younger teenagers. Now a year later the cast will be portraying characters in their mid-twenties. It's like a Russian nesting doll of age-related absurdity.
Wet Hot American Summer: Ten Years Later fulfills the promise of a throwaway line from the end of the original film and follows its characters ten years after their fateful experience at summer camp. Presumably, more absurdity will ensue.
– Alec Bojalad
New Girl
Many people had reservations when the news broke that Zooey Deschanel would be headlining a sitcom. Now five seasons later, New Girl has not only managed to shatter the expectations of the skeptical, but also become one of the flagship programs on Fox's strong comedy lineup. While it might not be my favorite show, at times it can elicits big belly laughs like no other show (I'm still laughing at Nick thinking Edward Scissorhands' name is "Rick Snips.").
New Girl is all about friendship and the idea of growing up and bettering yourself. It might be guilty of dipping into a bunch of sitcom tropes and rom-com clichés sometimes—and arguably dating and relationships have taken up a ton of focus on the show—but New Girl approaches all of this respectfully. It uses this romantic drama as a conduit for the changes that are happening around everyone. After spinning its wheels for a little, the show is back on track, and it's sometimes more exciting when a show can course correct itself so successfully and show you that it can be trusted. I also hope the show's steady weird-ification of Winston never, ever stops.
– Daniel Kurland
The Office
This show really put a new and appealing light on "mockumentary." It stood out as an incredibly original sitcom. No laugh track, no audience clapping at each punchline. Every gesture, facial expression, and comment was vital to the story. If the conversation was happening behind closed doors, the camera was there peering through a gap in the blinds. If the characters were talking without their mikes, the camera was watching from a far, leaving it up to the viewer to decipher what was going on. Every side glance, every jab or joke—all of it were what made The Office so enticing.
It was hard to believe that this adaptation from England could be so successful. But with Steve Carell leading its diverse cast of characters, it's no wonder the show ran for nine seasons. With a stellar group of writers (many who appeared in the show like BJ Novak and Mindy Kaling) and a variety of directors (Joss Whedon, Bryan Cranston, etc.) the show was always coming up with new ways to make audiences laugh whether it was Dwight and Jim's ongoing battle between each other or Michael's hate for Toby. To turn a job in a paper company and make it one of the best comedies of the early 2000s was masterful. Once you start on The Office, you're hooked.
– Lindsey McGhee
Documentary Now
If you love documentaries, you will fall head over heels in love with this show. If you merely like documentaries, you will still laugh uncontrollably. And if you absolutely hate documentaries, you're still going to find this show to be one of the funniest comedies on the air. That's how much of a powerhouse it is. Documentary Now delivers seamless documentary parodies with there being so much humor in the actual jokes, but also a ton coming from the cinema parodies and juxtapositions in play.
Bill Hader and Fred Armisen completely rise to the occasion. Doc Now is such a different, impressive way to go about sketch comedy. The direction and artifice is also out of this world and it's crazy to believe how spot on the production team is here. Documentary Now is smart comedy that you don't need to be smart to fall in love with.
– Daniel Kurland
Parks and Recreation
Parks and Recreation is the rarest of breeds: the nearly conflict-free sitcom. Sure there are minor conflicts that drive the action of Parks and Rec: city council meetings that get out of hand, tense elections (that now kind of creepily mirror the 2016 Presidential elections) and the death of a beautiful, angelic miniature horse. But for the most part Parks and Rec is a comedy about capable ambitious people who all respect one another.
The real strength is the characters: the irascible deputy city councilwoman Leslie Knope (Amy Poehler), the dour libertarian Ron Swanson (Nick Offerman) and Aziz Ansari (playing a character named Tom Haverford but the differences between Ansari and Haverford seem negligible in hindsight). It doesn't hurt that all these characters inhabit the most hilarious and richly-realized fictional town since Springfield. Pawnee is a strange place…and also deserves to be your happy place for seven eminently bingeable seasons. Parks and Rec truly one of the best comedies on Netflix – or anywhere else.
– Alec Bojalad
Orange is the New Black
WhileHouse of Cards might have been the first real piece of original programming that helped define Netflix's burgeoning network, at this point it certainly feels like Orange is the New Black has usurped the melodramatic series as Netflix's de facto golden child. And it's not without good reason. Jenji Kohan's (Weeds) prison dramedy has dramatically upped its game with each year, turning it into one of the more complex shows on television.
Orange is the New Black began by charting Piper Chapman's indoctrination into a women's correctional facility. Yet the series has been steadily extending its boundaries to its strong supporting cast. Part of this show's charm is not only in showing the growth of the characters that have been their from the start, but also meeting new people and seeing how they add to the mix. Orange is the New Black is one of the richest, diverse, satisfying character studies on the network, and it also happens to be pretty damn funny when it wants to be, too.
– Daniel Kurland
Arrested Development
It's hard to beat Arrested Development in terms of sheer work ethic. The first three seasons of the ex-Fox comedy are as finely-calibrated comedy as you are ever likely to see. The story from Mitchell Hurwitz about a wealthy family who loses everything and the one who has no choice but to keep them all together (Jason Bateman) is a near-perfect piece of comedic art.
Every moment in the show matters and every moment is a possible comedic callback or clue for a future joke. The poorly-edited fourth season of the show may be a disappointment but still a worthwhile part of the Arrested Development experience.
– Alec Bojalad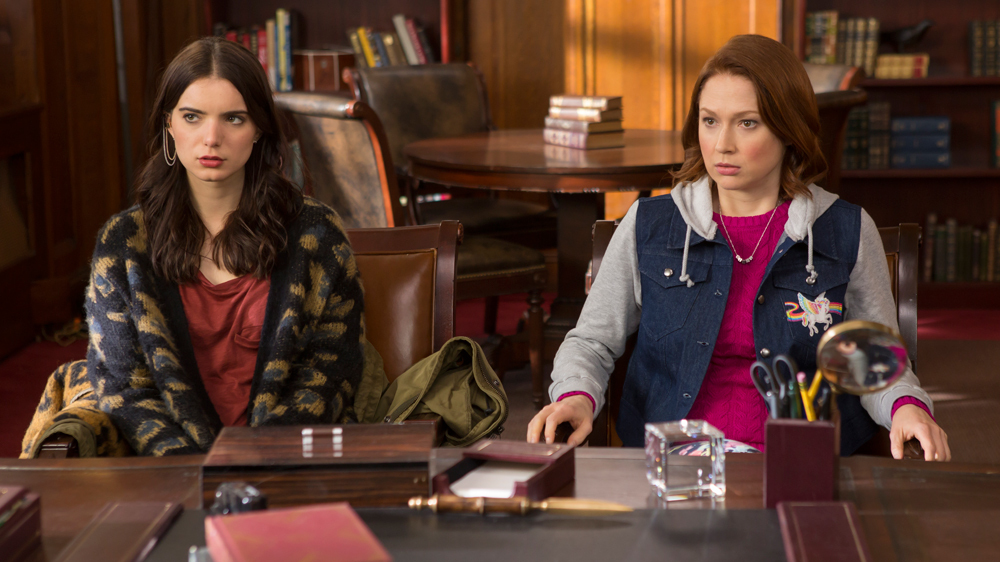 Unbreakable Kimmy Schmidt
Tina Fey's place is comedy history was more than assured after her stint on SNL and the creation of the classic 30 Rock. Still be thankful she decided to not rest on her laurels because now we have Unbreakable Kimmy Schmidt: pound for pound one of the funniest shows on television. Sure, there is a subtle, touching tale of victim empowerment here with the young, naive Kimmy Schmidt breaking away from a doomsday cult led by Jon Hamm to move to the big city.
The real appeal, however, is the jokes. And what jokes they are! They come so fast and furious and are so consistently hilarious that Unbreakable Kimmy Schmidt is one of the most pleasant viewing experience on Netflix or any other service.
– Alec Bojalad
Lovesick
It's about 30 seconds into the first of episode of Lovesick (originally titled, Scrotal Recall) that the audience is introduced to Dylan (Johnny Flynn) and his unfortunate diagnosis of Chlamydia. According to his best friend, Luke (Daniel Ings), it is the "missionary position of sexual diseases." Nevertheless, Dylan, an incredibly hopeless romantic, decides against sending out the standard "I've got Chlymadia" cards to his past love interests, and instead embarks on contacting them all directly.
From there, audiences are treated to both Dylan's past and present, watching him fall in and out of love, and his adventures with best friends Evie (Antonia Thomas) and Luke, always at his side along the way. However, Dylan's feelings for Evie turn from friendship to something more and a deeper level to this lighthearted comedy is added as Dylan figures out whether or not it's too late for them.
This British sitcom is the kind of show you want to watch when you are searching for a happy-go-lucky, feel good show that will both tug at your heartstrings and make you laugh at the same time. Johnny Flynn as Dylan will completely win you over with his sweet and awkward sensibility, paired to perfection with the dynamic of his best friends. This was one of creator Tom Edge's first productions and it easily sweeps you off your feet.
-Lindsey McGhee
Cheers
WithoutCheers, there wouldn't be most of the countless other formative television comedies that have graced our screens over the years. Seriously, I mean, it's great that Cheers' 11 seasons are all available on Netflix, but it's also something that should be a no-brainer. This is an institution of television. This is something that should be pre-loaded on the streaming service as mandatory viewing.
Cheers is the original underdog that turned a ratings failure of a first season that was nearly cancelled into a show that ran for over a decade. Not to mention also birthing the spinoff, Frasier, that ran for another impressive 11 years. This is a show that is infinitely affable and full of characters that you wanted to hang out with, much like the show's theme song sang about.
New Girl was highlighted here in regard to its will they/won't they relationship fuel, but Cheers is the true master of the form. The series would pull off this romantic tension to an insanely successful degree with not just Sam and Diane, but then again with Sam and Rebecca. Cheers does everything that a sitcom is supposed to do incredibly right, and has over 200 hundred episodes to show you just how damn good it is at all of it. Lose yourself in this one. Seriously, just spend an entire day—24 hours—watching Cheers. You'll be happy you did.
– Daniel Kurland
Shameless (U.S.)
Just asThe Office separated and elevated from its U.K. roots, Shameless took on an entirely different feel when Showtime brought it from Manchester to the South Side of Chicago. The U.S. series had the luxury of Emmy winner and Oscar nominee William H. Macy stealing (sometimes literally) scenes whether he's in a drunken monologue or conning the government for a disability check. But it didn't need Macy for long.
Shameless grew out of relying on Macy to carry the show as the ensemble cast led by Emmy Rossum (Fiona) and Jeremy Allen White (Lip) took over the household. The expanded the narrative scope of the series in later seasons touches on the overwhelming realities of being in a poor household where you're forced to grow up too fast. Seven seasons deep, this show still can surprise, disgust, and make you burst out laughing. There's no shame in that.
– Chris Longo
F is for Family
F is for Family is all Bill Burr. Fans of the comedian should recognize both the show's irreverent sense of humor and equally reverent regard for days gone by. F is for Family is one of Netflix's lesser-known originals which is a shame. The first season was both funny and entertaining and the second season will be debuting in May.
The show is loosely based on Burr's own childhood experiences and we'll leave it to Freud to suss out the significance of Burr voicing what essentially amounts to his own father.
– Alec Bojalad
Comedy Bang! Bang!
Now that the final season of IFC's Comedy Bang! Bang! is coming to Netflix, there's no excuse not to watch. Bang! Bang! is based on the podcast of the same name from Scott "Thot Awkwardness" Aukerman.
Each episode Scott welcomes a new guest onto the show to engage in a nice conversation in a talkshow format. Things…usually do not go so well.
– Alec Bojalad
The Good Place
The Good Place represents the platonic ideal of all network TV sitcoms. It has a high-concept premise that studios, networks, advertisers and audiences all love in equal measure. A woman named Eleanor Shellstrop (Kristen Bell) dies in a tragic grocery store parking lot accident and ends up in "The Good Place" a.k.a. heaven.
After she meets some of her neighbors and the neighborhood's architect Michael (Ted Danson) she realizes something troubling: they've got the wrong Eleanor Shellstrop. She isn't meant to be in the Good Place. Beyond the intriguing premise, The Good Place is legitimatley great.
It's funny, smart and compelling – something to be expected from Parks and Recreation creator Michael Schur.
– Alec Bojalad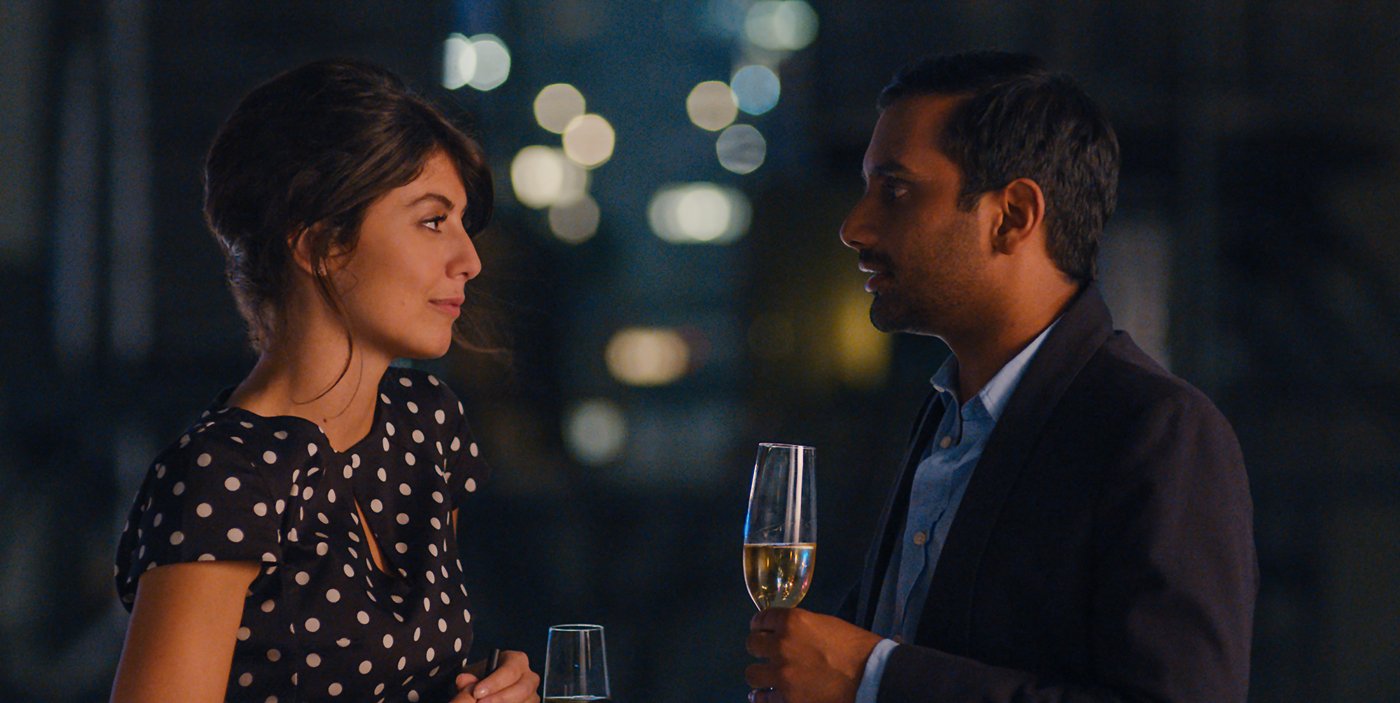 Master of None
Master of None attacks the millennial culture with the perfect amount of cynicism and New York vibe. Aziz Ansari and co-creator Alan Yang constructed a quasi-Seinfeld for the 21st century.
Aziz's character, Dev, is doing his best at navigating his career, family, friends and relationships against the canvas of pop-up concerts and craft beer. It's a beautifully crafted series that doesn't shy away from shining light on the hard truths of existing in this day and age.
– Daniella Bondar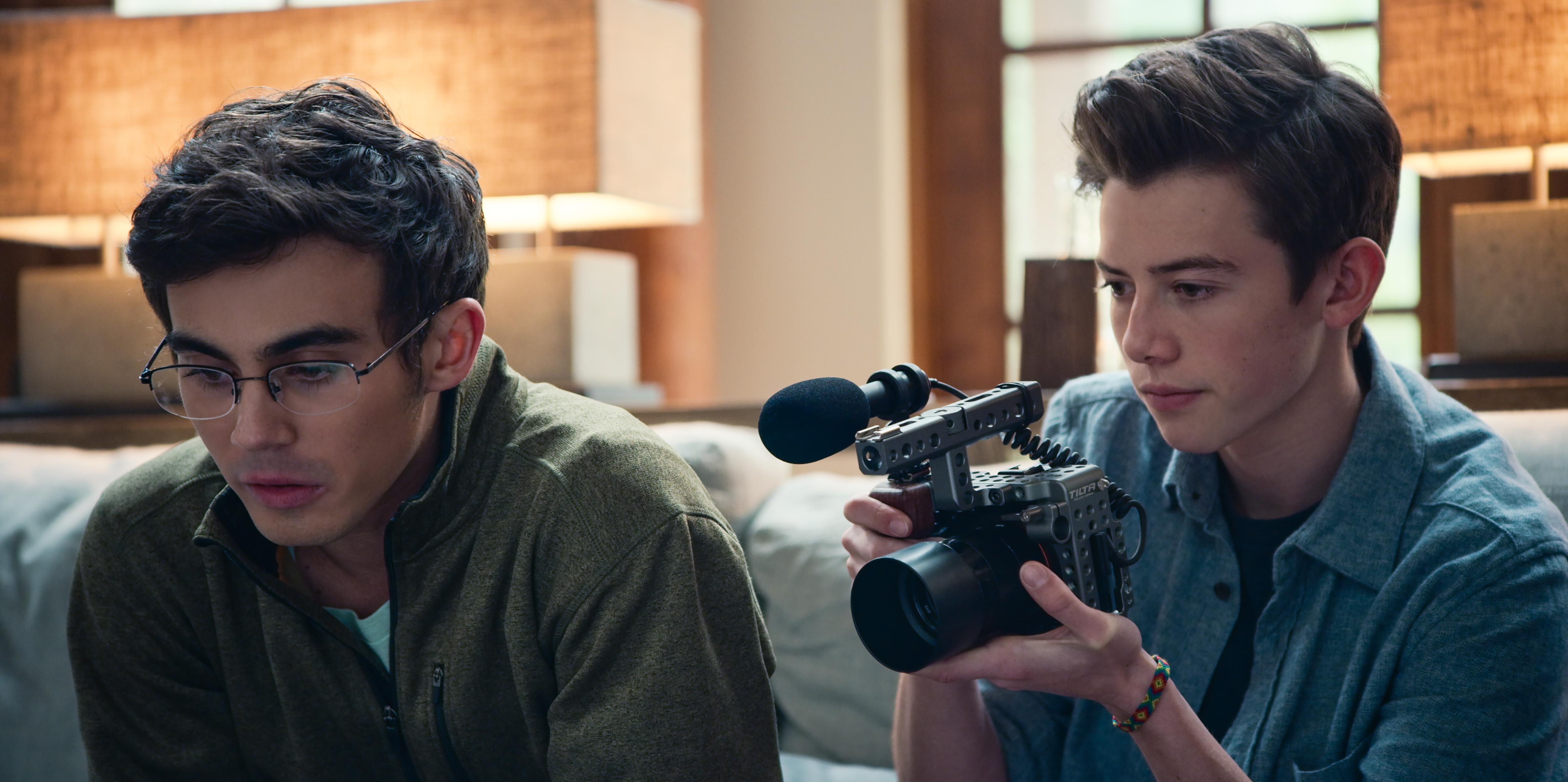 American Vandal
After American Vandal, you can never claim that Netflix doesn't have a sense of humor about itself. American Vandal is a brilliantly thought out and well-executed satire of a certain type of true crime documentary best typified by Netflix's own Making a Murderer.
On March 2016, students of the fictional Hanover High School in Oceanside, California awake to discover that an unknown vandal has spray-painted dicks over 27 teachers' cars. The school immediately accuses known dick-drawer and burnout Dylan Maxwell but amateur documentarians Peter and Sam think the story of the dicks must go deeper.
– Alec Bojalad
Big Mouth
Where on Earth is Netflix finding all of these brilliant animated comedies? As if BoJack Horseman and F is For Family weren't enough, Netflix decided to add yet another hilarious and weirdly touching animated series from high quality creative minds.
Big Mouth comes from comedian extraordinaire Nick Kroll and his writing partner Andrew Goldberg. It's the story of young Nick (voiced by Kroll), Andrew (John Mulaney), and all their other preteen friends as they go through the terrifying prospect of puberty and growing up together.
It's hard to imagine puberty alone being a broad enough subject to sustain a show but those who think that likely forgot how scary, confusing, and hilarious the whole process can be.
– Alec Bojalad
Lady Dynamite
Oftentimes perspective is the key to great comedic television and it's hard to imagine anyone with more perspective and creative experience than comedian Maria Bamford. Bamford is one of the most beloved comics of her generation despite dropping out of the public eye several times to tend to her mental health and bipolar disorder.
Lady Dynamite is a touching exploration of Maria's life and struggles and at the same time is a wickedly hilarious and bizarre acid trip of a comedy helmed by Arrested Development's Mitch Hurwitz. Enter the Super Grisham now while you still can.
– Alec Bojalad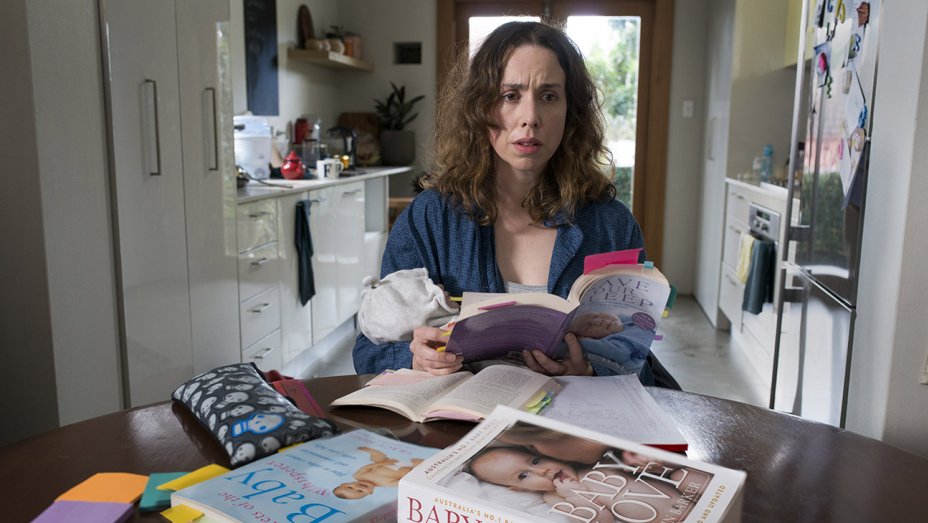 The Letdown
Ah the magic of motherhood: the sleeplessness, the stress, the existential dread, the pain, the terror, the responsibility. Australian series The Letdown covers all those exciting facts of parenting life in hilarious fashion.
Allison Bell stars as Audrey, a (kind-of single) mother to a brand new infant who must deal with all the various stresses of motherhood by joining a support group with other equally stressed and quirky mothers. Audrey finding out something that people have done for generations is almost supernaturally hard makes for a funny, at times touching series.
– Alec Bojalad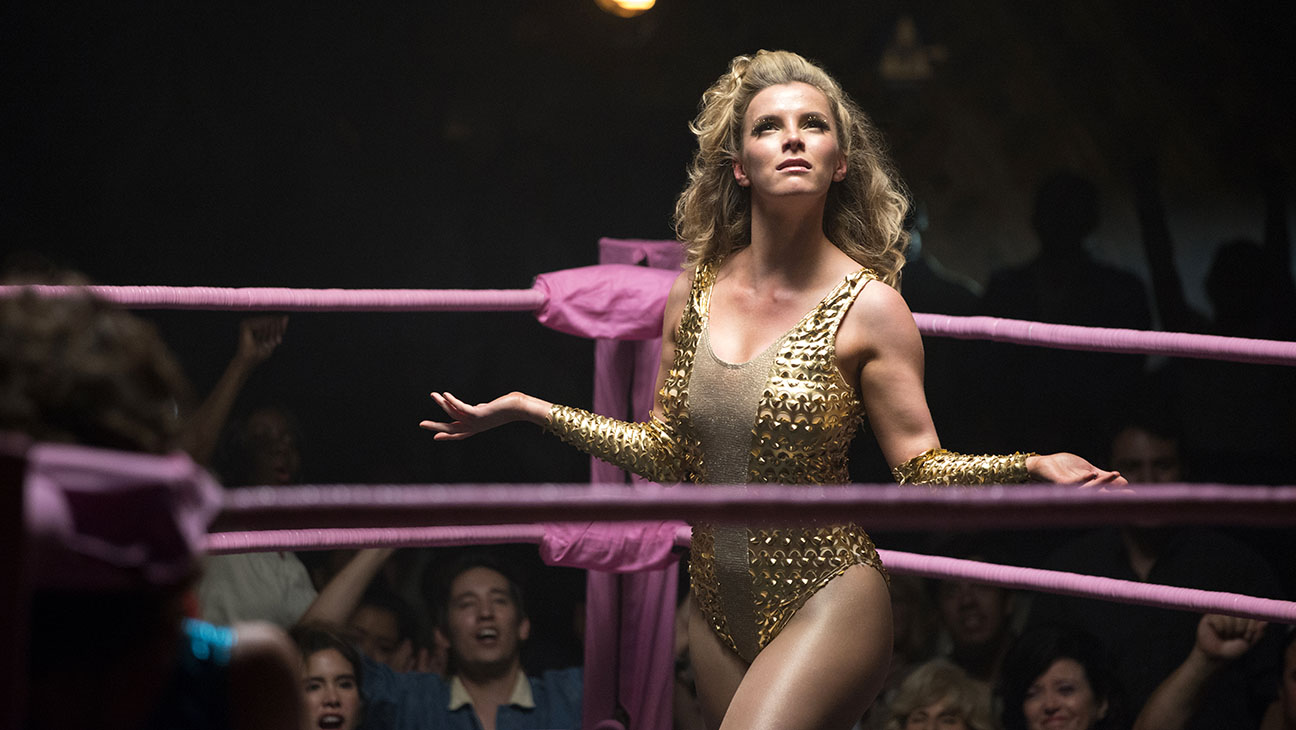 GLOW
GLOW is an atom bomb of excessive '80s fun.
In 1985, struggling actress Ruth Wilder (Alison Brie) decides to join a new, unheard of professional wrestling league called "Gorgeous Ladies of Wrestling (GLOW)" along with a handful of other women.
GLOW is based on a real-world wrestling league of the same name. It doesn't tell the story of that league in full but rather uses it as a jumping off point to tell stories about women of all stripes, colors, shapes, and sizes.
– Alec Bojalad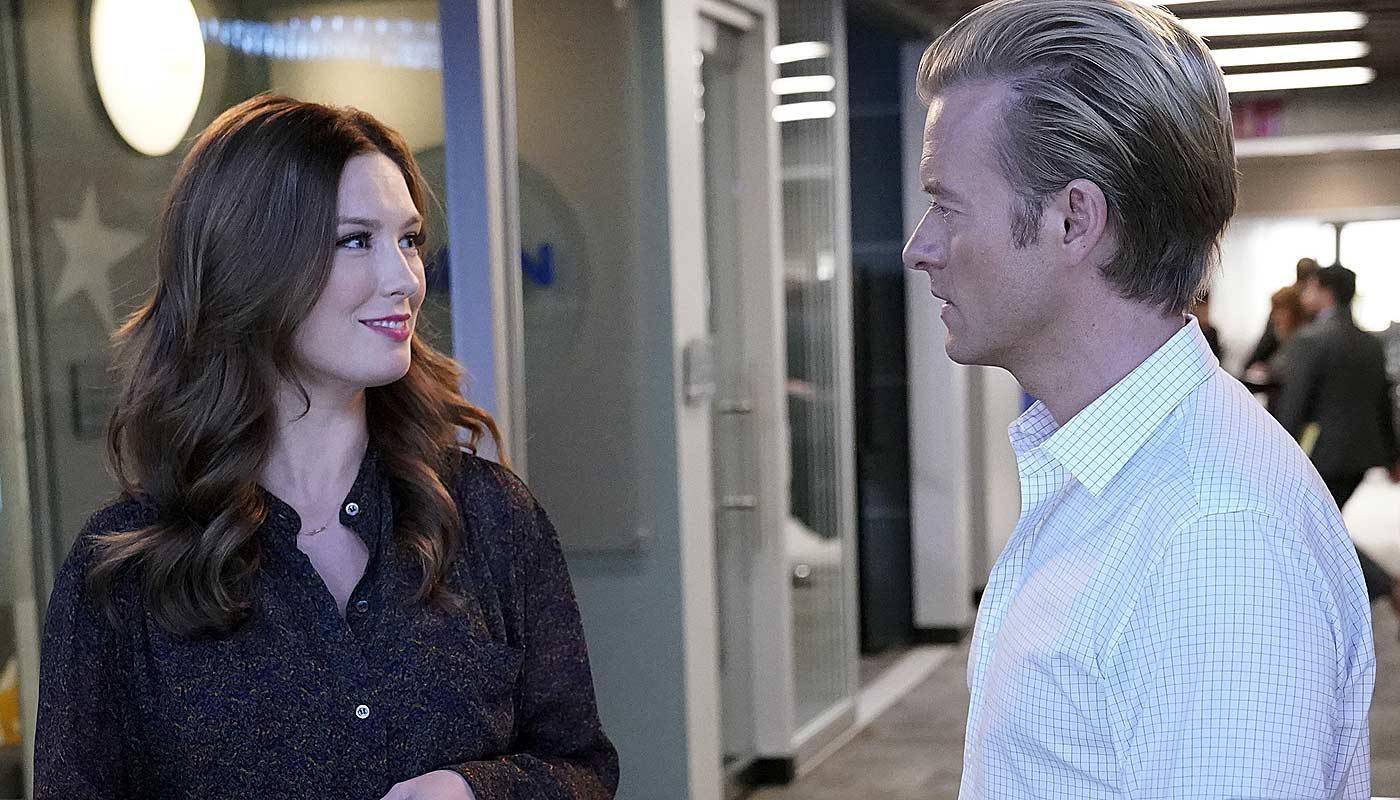 Great News
Great News comes from the Tina Fey/Robert Carlock 30 Rock talent tree so you know it's good.
The show was created and produced by 30 Rock writer Tracey Wigfield. It follows a television news producer, Kate Wendelson (Briga Heelan), who in addition to all of the various stresses of her job must deal with a brash new intern: her mother.
Great News was canceled by NBC after two seasons but if anything that makes it a more appealing binge option. There are only 23 half-hour episodes to enjoy. That's a much smaller barrier to entry than most sitcoms but after those 23 episodes you'll be so bummed there's not more.
– Alec Bojalad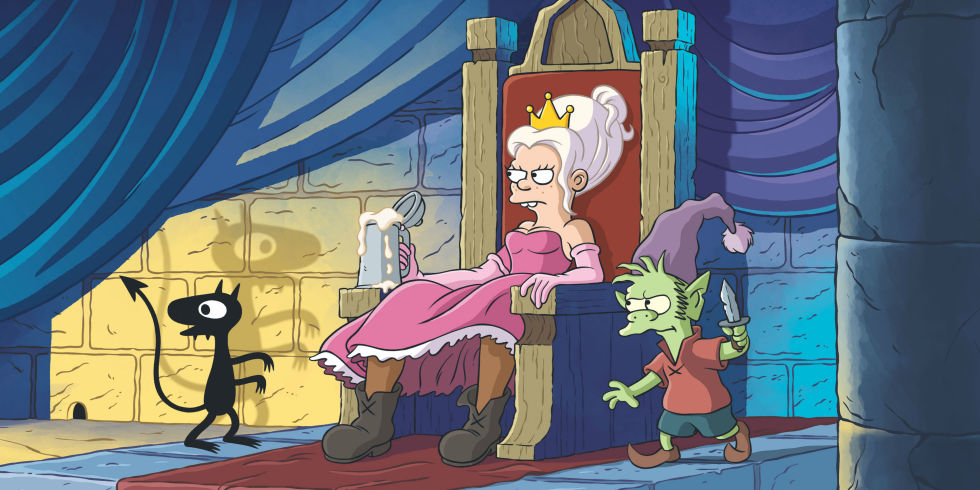 Disenchantment
Simpsons creator Matt Groenig enters the streaming world and he does so in style. Disenchantment features the similar animation to The Simpsons and Futurama but it's fantasy world setting has clearly inspired the animators.
Abbi Jacbobson stars as Tiabeanie Mariabeanie De La Rochambeaux Drunkowitz (or just "Princess Bean"), a hard drinking, hard living lady of the Kingdom of Dreamland. Together with her elf friend, Elfo (Nat Faxon) and personal demon Luci (Eric Andre), Bean sets out on many adventures on the kingdom's behalf – and also to fight off boredom.
– Alec Bojalad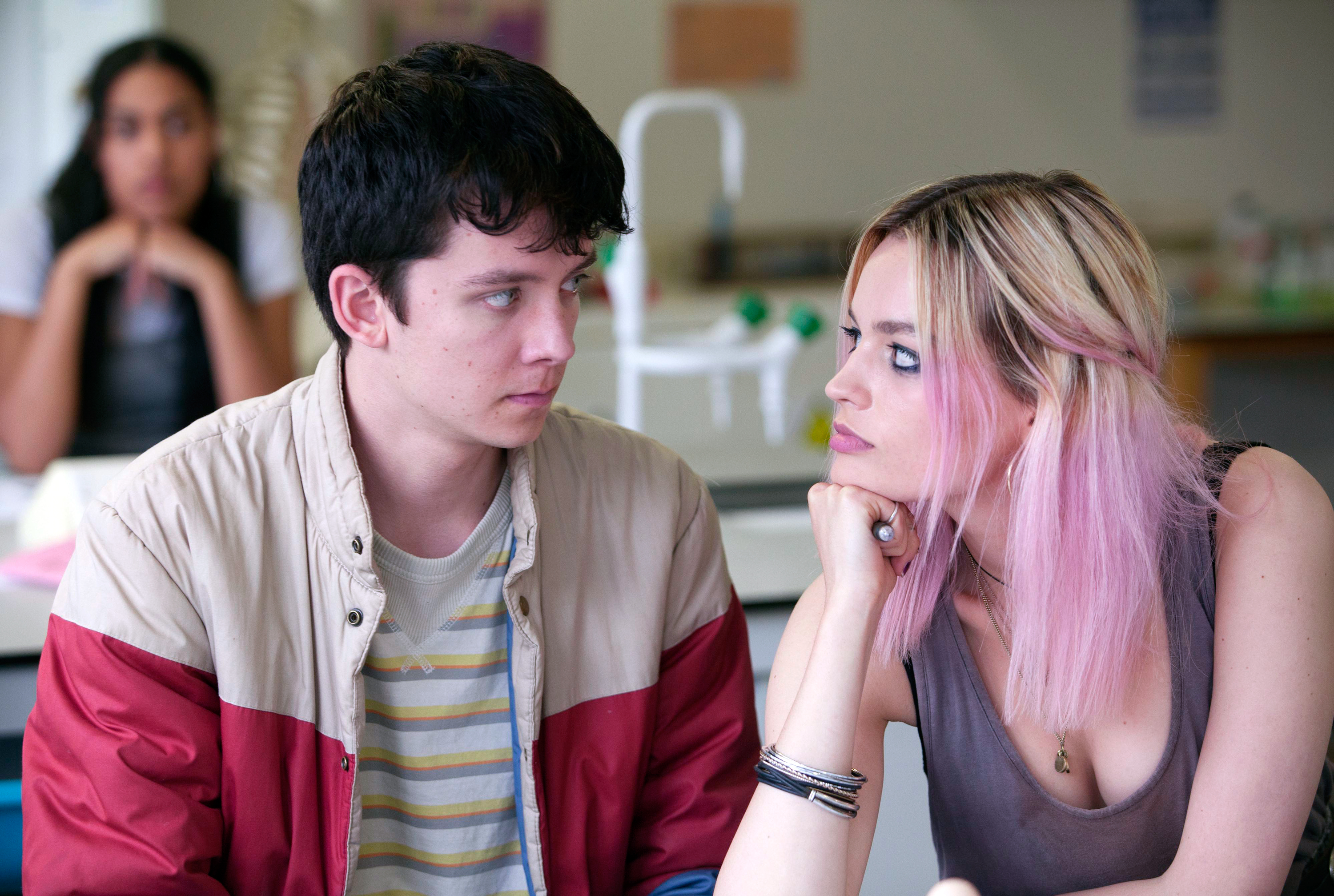 Sex Education
There are mommy issues and then there are "my mom is a sex therapist…and also happens to be Gillian Anderson" mommy issues. Sex Education features the latter.
Sex Education follows Asa Butterfield as Otis Milburn, an awkward teenager who just wants what all teenagers want: some damn peace and quiet. Also sex. Otis teams up with social outcast classmate Maeve (Emma Mackey) to set up a therapy clinic for their fellow classmates weird problems.
Sex Education is another winning British comedy import for Netflix.
– Alec Bojalad