Sponsored
How Teenage Mutant Ninja Turtles: Mutant Mayhem Puts a Fresh Spin on the Franchise
Actual teenagers and a fresh, wild art style mark a new era for the classic franchise in Teenage Mutant Ninja Turtles: Mutant Mayhem.
This article is presented by Paramount Pictures.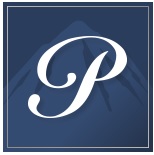 Almost everyone has a memory of the Teenage Mutant Ninja Turtles. Their cultural ubiquity has been maintained for almost 40 years on toy shelves, game consoles, and Saturday morning cartoons, but there's something about reptilian ninjutsu masters who binge on pizza slices in the New York City sewers that conjures deeply personal recollections of halcyon youth.
No matter when you met Leonardo, Raphael, Michelangelo, and Donatello, you were a fan for life. This is true for the filmmakers of Teenage Mutant Ninja Turtles: Mutant Mayhem. In interviews with Den of Geek, director and co-writer Jeff Rowe, co-writer and producer Seth Rogen, and producer James Weaver all regale us with tales of growing up with TMNT fever, even dragging their parents on wild toy store hunts to complete their collections.
"It was the first thing that I ever loved in life," Rowe tells us about his fandom.
The animation director, whose work includes Gravity Falls and the Netflix movie The Mitchells vs. the Machines, remembers one Saturday during the release of the 1991 film Teenage Mutant Ninja Turtles II: The Secret of the Ooze when he embarked on an epic quest for villain toys Tokka and Rahzar with his dad. "We just could not find them," Rowe recalls. Finally, at a store, his father peeked inside a box that wasn't yet stocked, and it was like unearthing the Holy Grail. "We're holding them up and cheering, 'We found them!' That's just like, one of the best days of my life."
Seth Rogen, an Emmy-nominated comedy writer and star of R-rated juggernauts like Pineapple Express and Superbad, also grew up on the cartoon series like anyone born in the '80s, and had his mind blown by the live-action movies. He studied kyokushin karate for 10 years because of the Turtles' influence. "My dad bought me a pair of nunchucks," Rogen remembers, laughing about it in his signature way. "I could not have been more their target audience."
Like Rowe, Rogen obsessed over Ninja Turtles toys. "They opened up my imagination in a lot of ways," he says. "The toys, honestly, are something we referenced a lot in the design of this movie—how detailed and fun and weird they were."
However much the TMNT occupy childhoods, the new movie exists to encapsulate all the awkwardness and messiness of the next stage in everyone's lives: being a teenager.
Rowe and Rogen, along with screenwriters Evan Goldberg, Dan Hernandez, Benji Samit, and some 120 artists from studios Mikros Animation and Cinesite, synthesize past and present to chart a new future for the franchise. Teenage Mutant Ninja Turtles: Mutant Mayhem reimagines the iconic heroes, who originate from creators Kevin Eastman and Peter Laird. The movie explores the origin of the team and even pinpoints the source of the ooze that gave them feet and fingers to spin sai blades. The Turtles also venture outside and meet people for the first time, like aspiring journalist April O'Neil.
The film brings to the table new and radical ideas for the franchise. In addition to a jagged, street-inspired art style that bursts over lines with restless energy, the Turtles themselves are—get this—actually teenagers, with a cast of real teenage voice actors.
"When we looked at the opportunity to work on Turtles, [we found] that's the aspect that has been underplayed the most, being a teenager," says James Weaver. "That freshness about what it is to be a teenager is something that made us excited."
Rogen adds, "We wanted to make a coming-of-age Ninja Turtles movie that focused on the teenage elements. That, to me, was always kind of the last word in the Teenage Mutant Ninja Turtles. When you're young, you don't get that they don't act like teenagers. To make a movie that served that purpose was really appealing."
Smells Like Teen Mutant Spirit
Mutant Mayhem siphons its DNA from Rogen and creative partner Goldberg's shared experience in teen comedies like Superbad, which Rogen began writing at 13. The two even met as teens; their production company Point Grey is named in honor of their Vancouver high school.
"What's funny for me and Evan, [writing] was born out of not seeing a lot of movies that we felt represented our high-school experience," Rogen says. "That was the motivation for Superbad. Then I started Freaks and Geeks. It was a weird convergence, speaking to a lot of themes I thought were unexplored in the teen genre."
Now after making influential comedy hits and boundary-pushing adaptations of comic books like Preacher, Invincible, and The Boys, Rogen and Goldberg are all-in on Ninja Turtles. Given their background, Rogen felt uniquely qualified to give the Turtles their overdue teen movie. "It's a genre that was formative to me, creatively," he says. "This idea of making a Ninja Turtles movie that was focusing on the fact they're teenagers who want to be accepted and have normal lives; it played so organically into many teenage themes."
Director Rowe cites influences in Freaks and Geeks, Lady Bird, The Edge of Seventeen, and Pen15 (minor spoilers but a titan of the genre, Ferris Bueller's Day Off, also gets a nod in the movie). "Being a teenager is one of the most difficult times in a human's life," says Rowe. "Your body changes, all these differences in your chemistry that lead you to have insane feelings. You're passionate; you're afraid, angsty, and nervous. You feel the most alone as a teenager." He adds the best teen movies "engage with the preposterous drama and seriousness" of those years.
Acceptance is a keyword for Mutant Mayhem. Drawing parallels between the Turtles' isolation from the world and any teenager's wish to fit in, the movie follows Turtles raised under the overprotective eye of their father, Master Splinter (Jackie Chan), who fears the worst in humanity after being shunned by them. The Turtles live in sewers that no sane person willingly visits, yet they yearn for that universal desire to live a normal life.
"That was a very early part of the pitch from Seth and Evan," Rowe says. "It was something they thought was funny. Splinter's a six-foot tall rat. If a humanoid rat went out in the world, people would try to kill it with fire. That's something I've never seen Ninja Turtles do before. It acknowledges these fantastical things in a way that grounds them in the real world."
Funny as it is to picture chasing giant rats, the filmmakers found a deeper emotional story. "That's a great reason for Splinter to keep the family in the shadows," says Rowe. "He's a flawed dad who over-indexes on safety, and the Turtles are suffering because of that. It gives the Turtles something to long for because they've been denied it their entire lives."
Pretty much everyone feels like a mutant between ages 13 and 19. "It's a universal feeling of angst and anguish," Rogen says. "From my experience, all teenagers feel a desire to be normal. That was the great marriage of plot and story. If you were a teenage mutant who's relegated to the sewer but fully ingesting pop culture, you would want nothing more than a normal life."
In a strange way, one might see Mutant Mayhem as a complementary double feature with Superbad. "Superbad is about the same thing," Rogen points out. "It's a timeless feeling. 'Why are we weird? Why aren't we doing things that everyone else seems to be doing? Why aren't we invited?' All those ideas are so relatable and worked with the weird plot Mutant Mayhem has."
The Way of the Notebook Doodle
At first blush, Mutant Mayhem is unlike anything seen in TMNT history. The New York boroughs it takes place in aren't characterized by clean lines and ultra-realistic fidelity. Instead, the movie wholly embraces the franchise's roots in independent comics. It also references urban photography and the chaotic doodles that pack a high schooler's notebook.
Audiences may catch vibes reminiscent of another groundbreaking reinterpretation of a comic book icon: Spider-Man, and the celebrated Spider-Verse movies. But Rowe says that Mutant Mayhem is striving for something different. "We get a lot of that," the director admits, who sees the Spider-Verse films as slick, clean, and symmetrical. "We're the opposite, but I do think a lot of films being made now owe a little bit of debt."
Mutant Mayhem's north star lay in something different than what the Spider-Verse franchise aims for. Going back to the teen spirit of the movie, the filmmakers' goal was to mix what Rogen calls "the scribbly doodles you make in the back of your binder during class" with New York's own storied history as the backdrop for trendy, high-contrast street photography.
"We looked at the drawings you make when you're a teenager," says Rowe. "Everything you learn in animation school is to simplify and unify shapes, but [as a teenager] you don't know any of that. You're drawing nostrils and acne. You render with care and focus, which is betrayed by the fact you have no formal training. It's that interplay between passion and not knowing what you're doing we tried to capture, because it felt so decidedly 'teenage.'"
Rowe, whose film The Mitchells vs. The Machines had a similarly unbridled lo-fi look that bucked mainstream animation standards, says movies like Mutant Mayhem are indicative of a new emerging style. "It's sketchy; it's lumpy; it's deconstructed. It's a humanist style that emphasizes imperfection, while CG animation spent 30 years trying to make things photorealistic. This is steering the ship 180 degrees towards something impressionistic and not conventional." He adds: "It's rebellious, it's relevant. It's like grunge music."
Let us not forget those beloved Ninja Turtles toys the filmmakers prized as kids. Of all the iconic franchises that pack a toy box, be it Transformers or Power Rangers, TMNT is marinated in gooeyness. "In the early '90s, gross was an aesthetic," says Rowe. The Ninja Turtles especially were "like molded plastic fever dreams."
"They were so inventive… Like Michelangelo in a scuba suit had a starfish stuck to his butt. It had a huge influence on my taste, which is an appreciation and love for things that are weird and not slick and clean. It inspired me to tell stories and have a sense of humor."
This appreciation dripped into the team's approach to Mutant Mayhem. Seth Rogen says the filmmakers strove to keep what was drafted in the concept art. "I've been through this process so many times where you see the concept art and by the time you're making the movie, it has lost all of its energy. That did not happen here," he reveals. "It was asymmetrical and imperfect. I remember the first time seeing it dimensionalized, and it blew my mind."
The Turtles in the Room
The story and style of Mutant Mayhem boast teenage vigor, but to hear adults voicing the core team would betray all that the filmmakers envisioned. So it was critical that, for the first time ever, the Ninja Turtles are played by actual teenagers. "Part of the spirit we were trying to capture was to make the movie fun, like kids playing with toys," says Rogen, revealing that even his adult co-stars had fun playing off each other IRL. "That was something we talked about. How do we make it feel fun and silly? This reckless weirdness that almost every kid playing with their toys has?"
Actors Nicolas Cantu (The Walking Dead: World Beyond), Brady Noon (Good Boys), Shamon Brown Jr. (The Chi), and Micah Abbey (Grey's Anatomy) voice Leonardo, Raphael, Michelangelo, and Donatello, respectively. In an unusual turn for any major animation project, Mutant Mayhem recorded the cast in-person, together, allowing them to improvise lines. The goal was to capture the authenticity of teens hanging out—something that no adult screenwriter can replicate in Final Draft.
Casting was "arduous," according to Rogen. Citing his own experiences in voiceover work, Rogen strove to mitigate factors that can sometimes leave animation projects feeling inauthentic. "A recurring frustration I have is that you never perform with the other actors," he says. "The magic of our work that people like is a result of being in the moment and playing off each other. That energy was important to capture. So we went through painstaking lengths to make sure that as much as possible, they all recorded together."
Fittingly, this approach to recording enabled the filmmakers to see their adolescent stars slowly become their characters—and vice versa. "They're very much [acting like] themselves," Rowe says. "So much of the dialogue is just things they said to each other.
I cannot think of another animated film at this scale that's worked that way, in casting kids and letting them be their authentic selves. We wanted these characters to be complex and feel like people you knew."
"I remember seeing them between takes, eating snacks in the lunch room. They were yelling at each other, talking over each other and making fun of each other. I remember being like, this is what it needs to feel like," Rogen says, remembering how similarly his earlier teen comedy hits came together. "It can't be scripted. It can't feel overly written. It was important to have them together and guide their improv in a way we knew would be usable. We gave them as few specific words as possible, because we knew we'd never be able to word stuff in the way they would."
Rounding out the cast are a few grown-up actors you may know. The Bear star Ayo Edebiri stars as April O'Neil, now a high-school student who dreams of being a TV journalist. Seth Rogen lends his own voice to the iconic mutant warthog, Bebop, partnering with John Cena as Rocksteady. Paul Rudd, Rose Byrne, Maya Rudolph, Hannibal Buress, What We Do in the Shadows' Natasia Demetriou, and rap star Post Malone (who, Rogen says, gave him "one of the funniest [voice recording] sessions I've ever experienced in my entire life") all fill out the cast as an array of mutants who serve terrifying underworld boss Superfly (Ice Cube). Giancarlo Esposito, who thrives in a career playing bad guys, voices Baxter Stockman, the iconoclast scientist whose unhinged experimentation is responsible for the Ninja Turtles' creation.
And then there's legendary martial artist and action star Jackie Chan as the voice of Master Splinter. "I'm the biggest Jackie Chan fan," Rogen raves. While most of the cast recorded lines together in person or via Zoom, Chan's time zone in China meant he couldn't engage with his co-stars in real-time interaction. But still. He's Jackie Chan. "I would wake up at four in the morning and do these long recording sessions with Jackie," remembers Rogen, "Every time, the whole time, me and Jeff were like, 'I can't believe we got Jackie Chan.' He's so funny and so good in the movie."
"I love his contributions to cinema," says Rowe. "Getting to direct him was a gift to me. He's everything you hope for. He doesn't shy away, and he works so hard. We'd wake up groggy like, 'What are we doing?' And then we leave the recording sessions dancing on the Moon, screaming, 'That was amazing! Jackie Chan!' It's better than coffee, directing Jackie Chan."
Turtles Forever
The Ninja Turtles have saved New York from the likes of Shredder, Krang, and a dozen more bad guys for almost 40 years. They can go another 40, easy. But Mutant Mayhem marks the first time these crime fighters take a few hard left turns, even in a franchise that always reinvents itself. By staying true to the first word in its name that is often overlooked, Mutant Mayhem features a new way of seeing these icons of childhood.
"There's an emotional center, that is, what does it mean to be a teenager? That's why we focused on it," says Weaver. "We knew we could really connect with the audience. There's a quick read to it. There are high stakes and high emotions when you're a teenager. Everything feels absolute, even though it ultimately is a period of time. It feels forever."
Says Rogen, "We tried to do these characters justice. We loved Ninja Turtles. This was made by people who have a genuine love for these characters. We wanted to make the best movie we could, so if you love them already, you're getting something new and additive. If this is your introduction, hopefully, you'll get on board right away and love them as much as we did."
Playing with Ninja Turtles toys as children led Jeff Rowe and Seth Rogen to careers telling stories—stories that were sometimes gross but always heartfelt. "There are things [in the movie] that would excite me and make me want to play in that world and pretend I was in that world," says Rowe. "The Turtles are funny. They're not stuffy superheroes who fight for ideas you can't understand, like justice. They feel like human beings, friends you want to hang out with."
A teen slant to the Ninja Turtles echoes Rowe's own adolescence. After growing up with the TMNT, Rowe found anime, an art form that doesn't look down on its youthful audience.
"For the first time in my life, I was like, 'This doesn't feel like this was made for kids,'" he says. "That felt thrilling and exhilarating. This movie, by not trying to be all the ways animation traditionally is, hopefully it'll inspire kids in the same way and make them feel seen."
Teenage Mutant Ninja Turtles: Mutant Mayhem is out in theaters on August 2.