Features
The Actors Who Almost Played James Bond
Just a handful of actors have officially played James Bond, but many more tried to get their license to kill and came up short.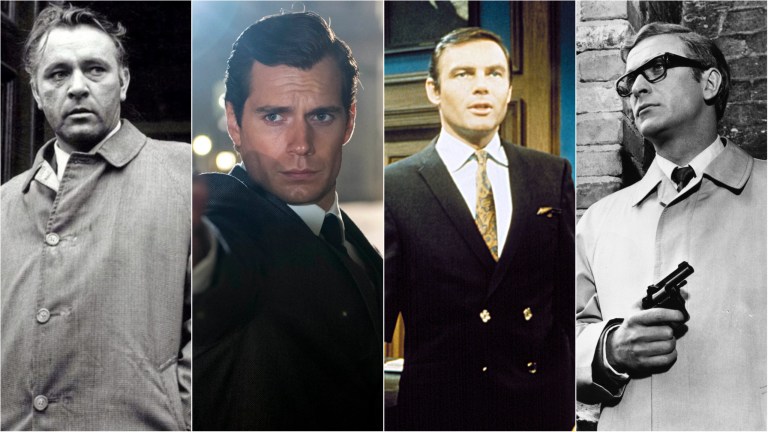 The role of James Bond has been officially and canonically played to date by just six actors: Sean Connery, George Lazenby, Roger Moore, Timothy Dalton, Pierce Brosnan, and Daniel Craig (David Niven and Barry Nelson don't count as part of the canon). It's traditionally been one of the most sought-after parts in all of cinema history, so it makes sense that while only those half-dozen stars have filled 007's shoes over the 60-year course of the franchise, dozens more have tried out for the part and didn't make the cut.
Although original producers Albert R. Broccoli and Harry Saltzman of Eon Productions (still run to this day by Broccoli's descendants) always insisted that the character of Bond be English, the role has only been played by three Englishmen to date: Moore, Dalton, and Craig. The other Bonds have hailed from Scotland (Connery), Australia (Lazenby), and Ireland (Brosnan). Two American actors were even signed at different points to play 007, although they never made it to the screen (more on that later).
But all the other actors (and some non-actors) who auditioned to play the world's most famous spy each represents a path not taken for the character – some of which might have led to interesting new directions for the franchise, while others might have ended in unmitigated disaster. Here are just a few of the major actors who could have been Bond, and whose involvement could have changed the course of history for cinema's longest running hero.
Richard Burton
Ian Fleming had a number of actors he liked for James Bond, including several whose names have been all but lost to history, but one in particular stands out: Richard Burton. According to the Evening Standard, Fleming wrote in a letter to his friend Ivar Bryce – who was trying to get a Bond movie off the ground in 1959 – that he thought Burton "would be by far the best Bond." Burton's great-nephew confirmed that in 2007, adding that his great-uncle didn't think that a Bond movie would amount to much – and he wanted too much money in any case.
The brooding Burton might have been an interesting choice, somewhat closer to the 007 of Fleming's novels, but it would have made for a very different series of films as well. According to the Telegraph, other Fleming favorites were David Niven (who would star in a parody of Bond in the 1967 spoof Casino Royale) and Richard Todd, a renowned British actor who was featured in war films like The Dam Busters and The Longest Day.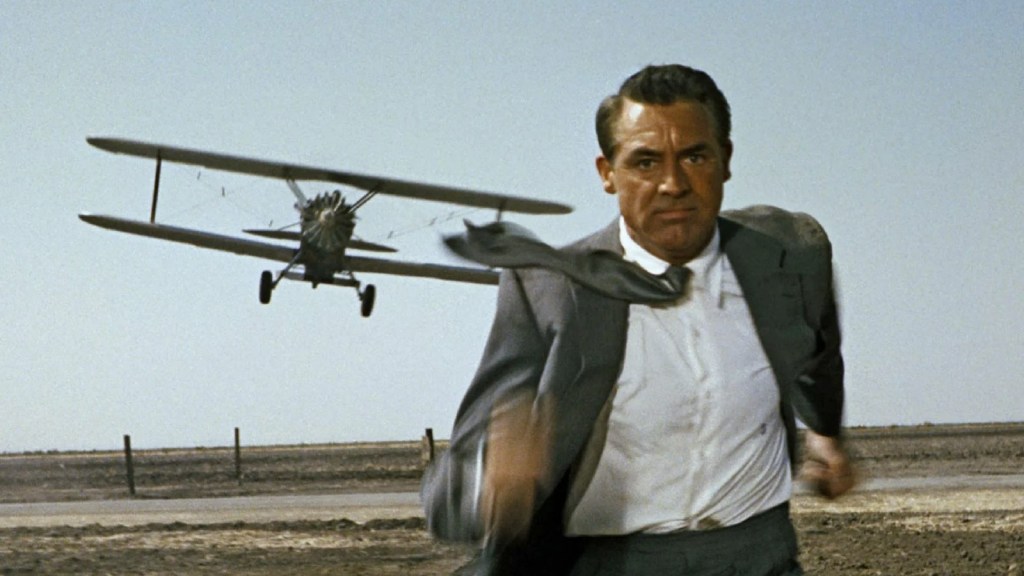 Cary Grant
The debonair Cary Grant – star of cinema classics like The Philadelphia Story, Notorious, and North by Northwest (the latter two of four films Grant did for Alfred Hitchcock) — was an early pick of 007 producer Albert R. Broccoli, according to the book Some Kind of Hero: The Remarkable Story of the James Bond Films by Matthew Field and Ajay Chowdhury. Grant was not only a fan of the Fleming books but had recently served as best man at Broccoli's wedding.
However, despite being renowned for his suave good looks and effortless combination of romanticism and self-deprecation, Grant wasn't interested: not only did he feel he was too old for the role at 58, but he would not commit to more than one film. Also, despite being English by birth, he was an American citizen and it was felt that Bond had to be played by a UK actor.
Fellow screen legend James Mason was also approached around this time, but like Grant, he would not commit to a series of films. Also considered for the role was future The Prisoner creator and star Patrick McGoohan, who turned it down, according to the National Catholic Register, on moral grounds – as a deeply devout Catholic, he objected to the sex and violence inherent in 007 stories.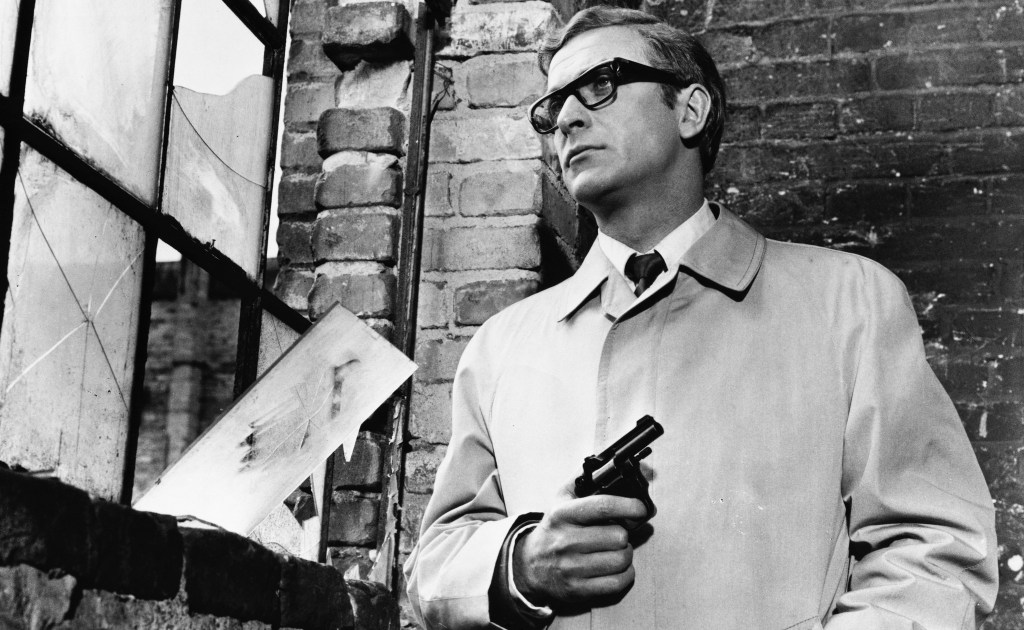 Michael Caine
When Sean Connery quit the 007 franchise for the first time in 1967, following the completion of You Only Live Twice, there was massive speculation about who the producers would choose to fill Connery's exceptionally large shoes.
One actor given serious consideration was the great Michael Caine, who had already starred as spy Harry Palmer in the films The Ipcress Files and Funeral in Berlin, and had proven himself adept with the ladies in the original Alfie. According to The Express, however, Caine saw himself as "much more ordinary" than the "glamorous, imaginative creation" that was 007, and was also concerned about being typecast in spy roles after three Harry Palmer movies. Passing on the role certainly didn't hurt his career, which endures to this day.
Other actors considered, before Eon Productions settled on total unknown George Lazenby to star in On Her Majesty's Secret Service, included Terence Stamp, who told the Evening Standard that his odd ideas about the role blew his chance; Michael Billington, who became well-known on British TV in the 1970s and tested for Bond five times between 1968 and 1982; and industry bad boy Oliver Reed, later famous for roles in Tommy, The Brood, and Gladiator. Broccoli and Saltzman decided they didn't have "the time nor the money" (according to Some Kind of Hero) to rehabilitate him or his image.
John Gavin
Following George Lazenby's departure from the 007 franchise after his single film, On Her Majesty's Secret Service, the search was on for a new Bond to star in Diamonds Are Forever. The studio wanted Sean Connery back, even for one movie, but there was no guarantee than even a $1 million offer (gigantic money at the time) would put him back in the tux. So a backup plan was needed.
Among those who auditioned were British actor Michael Gambon, later known as Albus Dumbledore in six of the eight Harry Potter movies (who deemed himself "a bit fat" and lacking the right hair), and former New Zealand rugby star and, uh, sheep farmer Roger Green. But American actor John Gavin, best known for his roles in Spartacus and Psycho, was actually signed to a contract to play Bond – the first of just two American actors to "land" the role (more on the other in a second).
United Artists head David Picker, however, insisted on Connery, who was offered a $1.25 million salary, all kinds of incentives, and the chance to make two non-007 films of his choice. Albert Broccoli, however, was adamant that Gavin's full salary be paid, and the actor reportedly received residuals from Diamonds Are Forever until his death in 2018.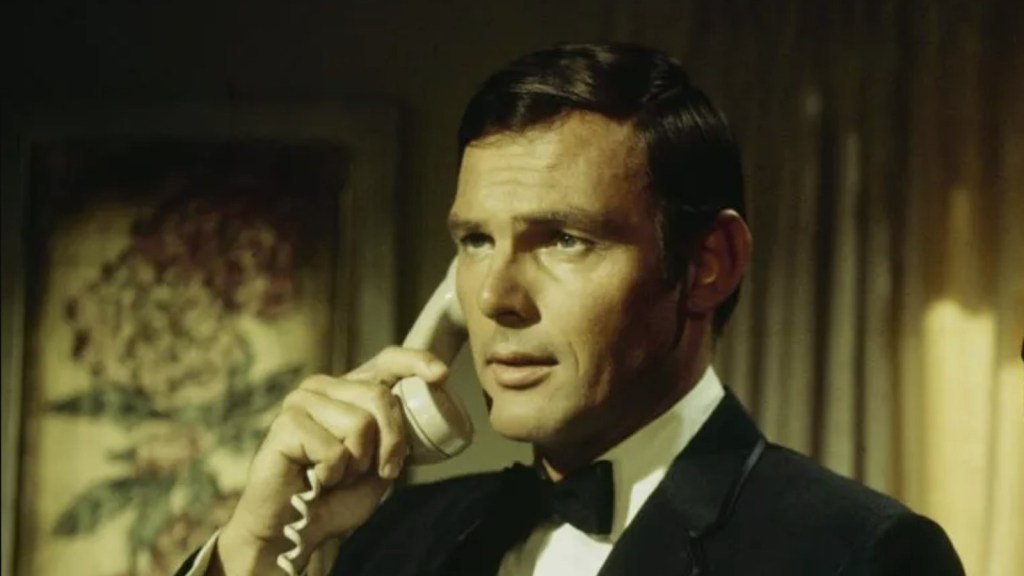 Adam West
For whatever reason, John Gavin was not the only American actor who producers Albert Broccoli and Harry Saltzman looked at for the inarguably British role of James Bond. One actor who caught their eye was Adam West, the star of the classic 1966-1969 ABC series Batman and kitschy pop culture figure who later voiced a version of himself on Family Guy.
According to West's screen sidekick Burt Ward, who played Robin on the campy Batman series, West was seriously considered for the part due to his success as the Caped Crusader. But Ward told the Express that his co-star turned it down because he felt that Bond should be British – a sentiment echoed by both Burt Reynolds and Clint Eastwood, two other rising American stars reportedly approached by the Bond producers to take on the role at the time. Reynolds later regretted passing up the opportunity, while Eastwood always felt that it was "Sean's deal. It didn't feel right for me to be doing it."
James Brolin
After Roger Moore completed his initial four-movie contract as Bond with 1979's Moonraker, he began negotiating on a film-by-film basis for each additional 007 pic with producer Albert Broccoli (who had bought out his former partner, Harry Saltzman, a few years earlier). What happened each time was that Moore and Broccoli would play a friendly game of chicken to see who would blink first, while Broccoli not-so-quietly screen tested other potential Bonds both as leverage and in case Moore called his bluff.
It's a little unclear when veteran American actor James Brolin's involvement with the 007 franchise began, but he was apparently first considered for 1981's For Your Eyes Only. He was later given a full screen test and was even hired for 1983's Octopussy after Eon and Moore began another round of wheeling and dealing about Moore's return. Brolin – respected working actor (Westworld, Capricorn One, The Amityville Horror), not to mention husband of Barbra Streisand and father of Josh Brolin –was the second American thespian who came close to playing the British agent after John Gavin.
According to an interview with Cinemablend, Brolin's Bond would have actually been a hybrid of British and American, with a "sort of [Midatlantic]" accent – a major change for the character. Ultimately, however, Moore returned for two more films, much to Brolin's disappointment: "I literally…came home to get all my stuff to live in England for a year," he told the Express. "I was really up for that."
Sam Neill
When Roger Moore finally finished his run as 007 in 1985 with A View to a Kill, the search for a new Bond was once again on. According to Some Kind of Hero, New Zealand actor Sam Neill was a favorite of producer Barbara Broccoli, director John Glen, and even Albert Broccoli's wife Dana, who had tremendous influence over her husband's decisions (Neill later told the Australian Broadcasting Corporation that even Moore thought he should have gotten the part). But Albert himself nixed Neill for the part, deciding instead to go with the also highly favored Pierce Brosnan.
NBC, however, made a last-minute decision to renew Brosnan's series, Remington Steele, and held the actor to his contract. So Timothy Dalton – who had been in the running as far back as the late 1960s – became the fourth James Bond and starred in two installments, The Living Daylights and 1989's License to Kill (Brosnan took over after Dalton and played Bond in four films).
For his part, Sam Neill had no regrets about passing up one of the most famous characters in pop culture history. "It was a part that my friend Pierce Brosnan was mad keen to do, and he was very good at it," he tells Den of Geek. "I wouldn't have been any good, and I wouldn't have enjoyed it."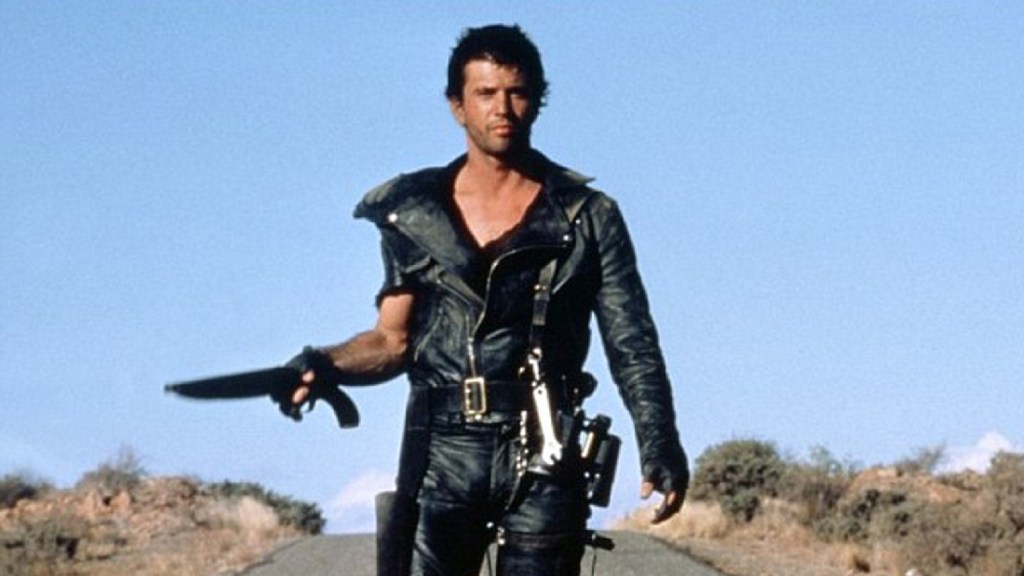 Mel Gibson
Decades before he became largely radioactive in Hollywood, but sometime before he became a major superstar, Mel Gibson was approached about playing James Bond. This was while Gibson was filming The Year of Living Dangerously, circa 1982, around the time that Roger Moore's involvement in the series was on a film-to-film basis. Gibson explained to JoBlo in September 2022 why he decided to pass on the opportunity.
"I got offered the James Bond movies when I was like 26," explained Gibson. "I was in Australia, I was working with Peter Weir. And I did think about it, and I sort of turned it down – for that reason. Because I thought, look what happened to poor Sean, he got stuck there for like three decades."
Gibson, of course, headlined two franchises of his own – Mad Max and Lethal Weapon – before his loutish, rancid behavior sent his career crashing down in flames. Would he have been a successful 007, and what impact would it have had on his career? We'll never know, but both he and the public may have both dodged a bullet when he passed on it.
Sean Bean
Sean Bean is already part of the Bond universe: he played MI6 agent 006, Alec Trevelyan, in 1995's GoldenEye, Bond's best friend who turns into a villain. But the iconic The Lord of the Rings and Game of Thrones actor actually auditioned for Bond in 1994, one of several thespians who tested for the role in case Timothy Dalton didn't return for his delayed third outing.
The thing is, Dalton had already indicated that he wasn't coming back, following the long hiatus (due to legal issues, as per Variety) and the lackluster response to his previous 007 film, 1989's License to Kill. The producers and studio had their hearts set on Pierce Brosnan, and this time they got him. However, they were impressed enough with Bean's audition that they offered him the role of Trevelyan, one of the better latter-day Bond villains in Brosnan's first – and best – outing.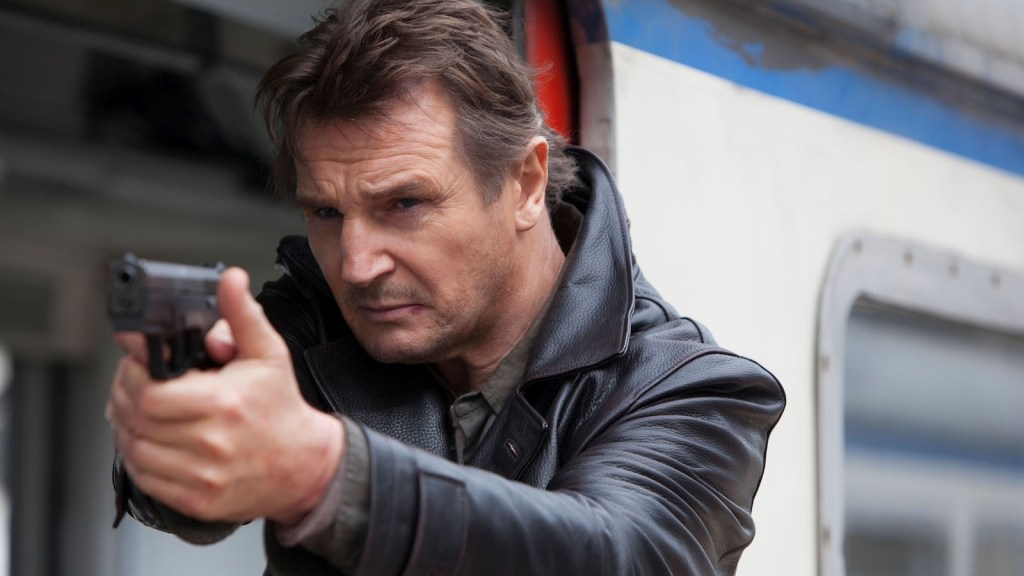 Liam Neeson
Long before his "very particular set of skills" turned him into a late-career action hero in 2008's Taken, Liam Neeson was offered the chance to serve on Her Majesty's secret service around 1994, when the franchise was emerging from that lawsuit-induced coma mentioned above and the hunt was on for someone to star in GoldenEye.
The Irish actor was just coming off his biggest role yet, as the title character in Steven Spielberg's Schindler's List (1993), and had also appeared in Woody Allen's Husband and Wives and Sam Raimi's Darkman. Still years away from playing Qui-Gon Jinn in the first Star Wars prequel, The Phantom Menace, and even further removed from the boost that Taken gave his career, Neeson may be the only actor to pass on playing Bond for love.
According to the Independent, Neeson said he was "heavily courted" at the time to put on the tux, but rebuffed the role because his then-future wife, the late Natasha Richardson, was against it. "My wife-to-be said, 'If you play James Bond we're not getting married,'" Neeson recalled. "I had to take that on board because I did want to marry her."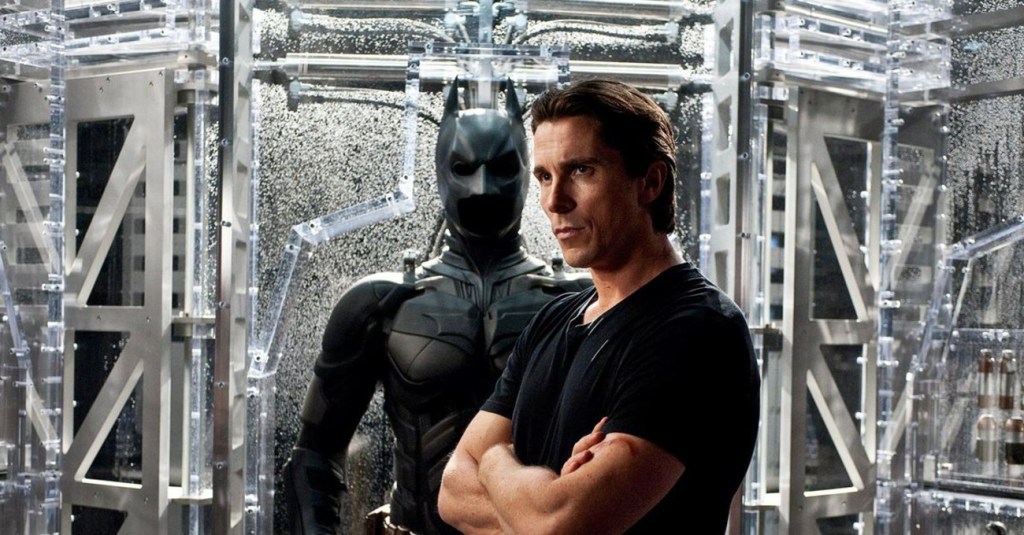 Christian Bale
Although the role of Bond has been largely played by actors who are not major stars when they first take the role (Roger Moore and Pierce Brosnan were semi-exceptions, although Moore and Brosnan were both better known from TV than features), it seems that the studio and producers behind the franchise began to explore a little outside those lines in the 2000s. Case in point: Christian Bale, known at the time for American Psycho, Velvet Goldmine, The Machinist, and his impending first outing as the Dark Knight in Batman Begins, was reportedly approached about getting behind the wheel of 007's Aston Martin.
Bale was recruited following Brosnan's departure from the series, presumably before the round of auditions that ended up netting Daniel Craig for the role. Bale certainly fit many of the requirements (from the UK, the right age, a certain amount of intensity and physicality), but according to Screen Rant, he turned it down. The reason? He felt that the role fit "every despicable stereotype about England and British actors," and he had no appetite for playing a cold-blooded assassin after doing American Psycho. So he went on instead to play a psychologically damaged man who goes around at night in a bat costume beating up criminals, and the Bond series got Craig, so we suppose it was a win-win.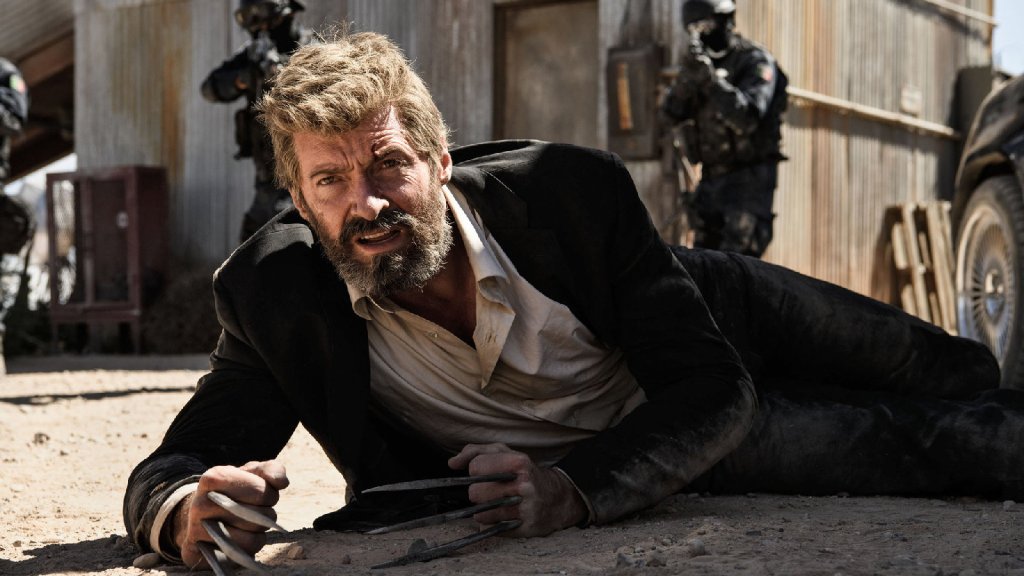 Hugh Jackman
Of course Hugh Jackman was offered the role of James Bond. But that was after Jackman, almost totally unknown outside his native Australia, scored a massive international breakthrough in just his third feature film, 2000's X-Men, in which he played the iconic comic book character Wolverine. X-Men made Jackman into a legitimate star, so it wasn't totally surprising when he was approached about playing 007 in 2002, just as filming on X2 was starting.
In a 2017 interview with Variety, Jackman recounted getting a call from his agent asking if he'd be interested in playing the British spy. "I just felt at the time that the scripts had become so unbelievable and crazy, and I felt like they needed to become grittier and real," he said. After being told that he wouldn't "get a say" in anything story-related, Jackman passed – also because he was concerned about taking on one franchise too many: "I was also worried that between Bond and X-Men, I'd never have time to do different things." We'd have to say we agree. After his nine appearances as Wolverine – with a 10th on the way in 2024 – we'd say that Jackman has more than fulfilled his action hero obligations.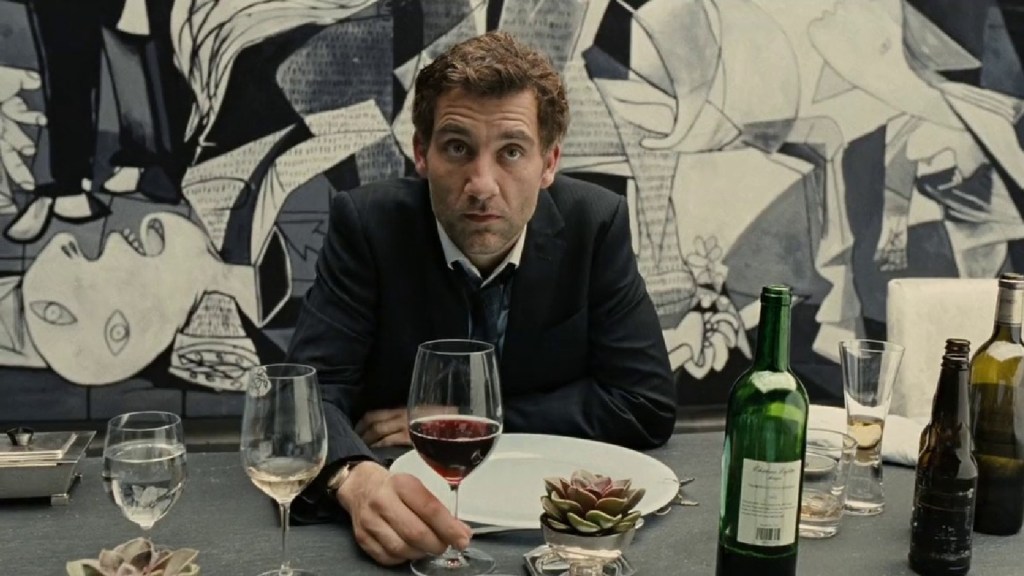 Clive Owen
This, in our opinion and that of many others, is the one that got away. Clive Owen made a splash in 1998 with his compelling turn in the indie crime film Croupier, and while his career didn't exactly take off after that, his steady stream of work included films like Closer, I'll Sleep When I'm Dead, and Sin City, in which he displayed a formidable alpha male presence and simmering, menacing charisma. That instantly vaulted him to the top of the Bond wish list for both fans and Eon Productions, although the story of why Owen never joined MI6 is a somewhat murky one.
The most popular explanation is that when the part became available again after Brosnan's exit, Owen simply didn't want it, choosing instead to pursue a more eclectic career without the shadow of 007 hanging over his head (or casting options) for years. There were also reports that he turned down the gig because he was not offered profit participation in the movies. But Owen himself told GQ in 2007 that he was never offered the role in the first place: "I didn't turn it down," he insisted. "I was never offered it. It was all hype. My wanting the role was never an issue."
Whatever the reason, Clive Owen never played James Bond, and has since enjoyed a career that, while modest in terms of sheer star power, has been mapped out on his terms. But we'll always wonder what could have been.
Henry Cavill
The list of actors who auditioned for Bond following Pierce Brosnan's departure from the series was considerable, with Karl Urban (The Boys), Ewan McGregor (Obi-Wan Kenobi), Sam Worthington (Avatar), Julian McMahon (Fantastic Four), Dougray Scott (Mission: Impossible 2), and Goran Visnjic (ER) all vying for the crown at one point. But even though Daniel Craig eventually landed the part in 2005, one young, largely unknown actor came in a close second: 22-year-old Henry Cavill.
According to Cavill himself, he was indeed the runner-up, and it simply came down to his age: while the producers were looking for a younger 007 (Craig was 37 at the time), Cavill was simply too youthful for the part. "They told me I was close," Cavill said on the Happy Sad Confused podcast. "They told me it was ultimately down to, and this is what I've been told, it was just down to me and Daniel, and I was the younger option…I think it was an amazing choice to go with Daniel. I probably wasn't ready at the time."
Cavill has since collected several other franchise roles in a massively successful career, including Superman for the DC Extended Universe (to which he is returning), the title character in The Witcher, and Sherlock Holmes in the Enola Holmes movies. Although that probably rules out any future for him as 007, he remains open to the idea: "It would be fun to have the conversation for sure," he admitted. "And if I'm not then I just want to see what they do with it next because I think they're amazing."