Features
James Bond 26: What's Going On With the Next 007 Movie?
What's next for James Bond on the big screen? Here's what we know about Bond 26.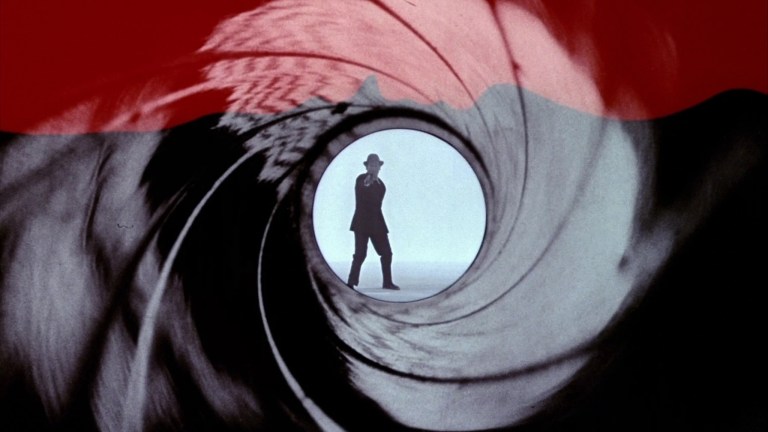 We know Bond will be back…but what will he look like? Daniel Craig's run as 007 is over, and while there aren't any concrete details about what the next James Bond film will be, when it's coming out, or who will star in it, series producers Barbara Broccoli and Michael G. Wilson have already said plenty about what they're looking for in their new secret agent. And what they aren't.
For those who haven't kept up to date on what's going on with Bond 26, or just want a better picture of what's next for the franchise as a whole, here's what you need to know about the future of 007 at the movies…
Bond 26 Release Plans: When Will We Even See This Movie?
The first major factor to consider is timing. No Time to Die released just last year, so to expect a major announcement as to the future of the series this soon is wishful thinking. The producers have reiterated in several interviews that there will be a period of creative planning to determine the direction of the series before the casting process gets underway in earnest.
Just last month, Broccoli told Entertainment Weekly that she and the Bond team "haven't begun the hunt," and that they're going to be "trying to figure out where the Bond series is going to go, and we need to do that first…before we start casting for the role. So we'll start thinking about that sometime next year."
One of the more interesting bits of that quote is the "start thinking about" part, which suggests that there is no one in serious contention for the lead role at the moment. Back in June, Broccoli told Deadline that they're "reinventing who [Bond] is, and that takes time. I'd say that filming is at least two years away."
So theoretically, the film won't go into production until 2024 at the earliest, with a theatrical release sometime in 2025. That means we may get casting news sometime in the next year if we're lucky. This doesn't leave fans a lot of room to speculate about who the next Bond will be considering the producers won't even think about casting until they have a vibe for the next era of 007 in place. But they have dropped a few tidbits about what kind of actor they'd consider for the role, and what kind of actor they wouldn't.
Who Will Be the Next James Bond?
"We've tried looking at younger people in the past. But trying to visualize it doesn't work," Wilson told Deadline in October. "Remember, Bond's already a veteran. He's had some experience. He's a person who has been through the wars, so to speak. He's probably been in the SAS or something. He isn't some kid out of high school that you can bring in and start off. That's why it works for a thirty-something."
This criteria eliminates several of the actors whom fans and the media have speculated might be next in line for the iconic role. Idris Elba has been mentioned for years as an actor who would be a good fit, but Wilson's "thirty-something" comment essentially takes the 50-year-old Brit out of the running. But Elba wasn't necessarily vying for the role anyway, saying on Lebron James' The Shop, "I don't think that playing Bond will satisfy some of my personal goals. It will definitely satisfy the will of a nation, I'm not going to lie. Every corner of the world I go… they always go, 'Bond.' And I feel it is beyond me at this juncture."
Henry Cavill, 39, also seems to be a less likely candidate considering his age. He also seems spoken for now. "I'm quite busy now," he said recently on the Happy Sad Confused Podcast (via Cinemablend), just days after it was revealed he's set to reprise his role as Superman in a future DC project. "I love those guys, Barbara [Broccoli] and Mike [G. Wilson]. Whether I'm considered for the role or not, I don't know. But it'd be fun to have the conversation, for sure. And if I'm not, then I just want to see what they do with it next, because I think they're amazing."
Interestingly enough, Cavill tried out for the role alongside Craig years ago. "I did test him for Bond," Casino Royale director Martin Campbell told Cinemablend earlier this year. "He did a very good test, [but] he was too young, and also he wasn't as experienced as Daniel." First he was too young, and now he's too old. Looks like Cavill will have to focus on Superman, which isn't exactly the shabbiest gig in town.
Other popular Bond prospects Tom Hardy (45) and Tom Holland (26) are likely also out of the hunt due to their respective ages and their own superhero gigs. But that still leaves plenty of other longtime favorites in the running: Regé-Jean Page, Richard Madden, Dev Patel, James Norton, Andrew Garfield (assuming there aren't more Spidey movies in his future), Jamie Dornan, Will Poulter (who's just been cast as Adam Warlock in the MCU), Henry Golding, and Nicholas Hoult (who was a runner-up to play Matt Reeves' Batman, and seems ready to make the jump to blockbuster leading man).
Yet, while the age window for the next Bond is likely one of the most important factors in their search — besides the acting talent needed to play the multi-layered secret agent — the producers have laid out some other qualifications as well.
Reinventing Bond for the 2020s
"I think it will be a man because I don't think a woman should play James Bond," Broccoli told The Hollywood Reporter back in 2021, echoing Craig's own comments on the matter at the time. "I believe in making characters for women and not just having women play men's roles. I don't think there are enough great roles for women, and it's very important to me that we make movies for women about women. He should be British, so British can be any [ethnicity or race]."
So the next Bond will be a man, and he will be British, but he won't necessarily be white. It would be a first for the franchise to have a person of color take up the iconic role, and with Broccoli saying that the job would be a "10 to 12-year commitment," the shift could redefine the character in ways we've not yet seen before. For one thing, casting a person of color would open up new creative opportunities for the franchise to comment on cultural, political, and sociopolitical issues. Actors like Golding, Patel, and Page meet all of the criteria the producers have laid out thus far, and with the Bond team mentioning on several occasions that they intend to "reinvent" the character, casting a non-white actor could be exactly what this franchise needs to usher in a new era of Bond.
Regardless of the race or ethnicity of the next Bond, though, it seems clear that Broccoli and Wilson's goal is to create a new take on Bond that speaks to the current moment. They seem to want an evolution of the character on par with how Craig ushered in a grittier and more conflicted version of Bond at a time of growing distrust in our public institutions. It's safe to say those divisions have only grown since Craig debuted in 2006's Casino Royale, and that current event will likely continue to inform the next era of 007 storytelling.
"That's why, when people go, 'Oh, who are you going to get?' it's not just about casting an actor for a film. It's about a reinvention, and 'Where are we taking it? What do we want to do with the character?'" Broccoli told Variety of the challenge ahead for Bond 26. "And then, once we figure that out, who's the right person for that particular reinvention? … It's an evolution. Bond is evolving just as men are evolving. I don't know who's evolving at a faster pace."
Whatever evolution is in store for the next Bond, let's hope the franchise takes us to some new and exciting places worthy of the designation "007."