Features
Sam Neill on James Bond: 'I Wouldn't Have Taken the Role'
Jurassic Park star Sam Neill was once a frontrunner for James Bond 007. What happened?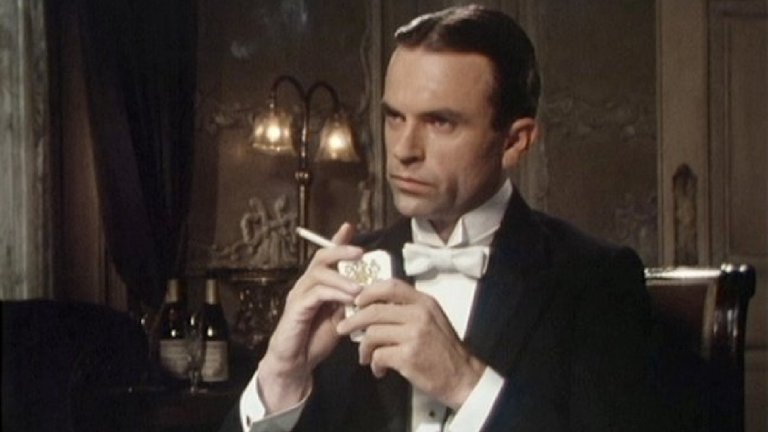 During the first half of the 1980s, the announcement of every new James Bond film was met with speculation about whether then-current 007 Roger Moore would continue in the role. At that point, Moore did not have a long term contract but negotiated his deal on a film-by-film basis, which sometimes resulted in producer Albert Broccoli's Eon Productions auditioning new actors for the part as a means of leveraging their position with Moore.
However, by the time of his seventh Bond effort, 1985's A View to a Kill, it was clear that the 57-year-old Moore was simply aging out of the role. Moore stepped down, and auditions began in earnest for a new Bond to take over in what would become 1987's The Living Daylights. One of the actors under serious consideration, and who was reportedly the frontrunner with some members of Eon, was New Zealand-based Sam Neill.
Neill, who got his start in a string of little-seen Australian and New Zealand films and TV shows, was still several years away from high-profile roles in blockbusters like The Hunt for Red October (1990) and the original Jurassic Park (1993). He was perhaps best known for three performances at the time. One, his first major international role, was the adult Damien Thorn in the poorly-received third Omen movie, The Final Conflict (1981); before that he received international acclaim beginning in Australia for Gillian Armstrong's film My Brilliant Career (1979). But he also gained some critical praise for the British limited TV series Reilly, Ace of Spies, about a Russian-born man named Sidney Reilly who became one of British intelligence's greatest agents.
Reilly's expertise as a spy and his allegedly cavalier yet frequent womanizing made him practically a real-life Bond, and Neill's "interesting" (according to the New York Times) performance and sharp-dressed physical presence (see pic above) almost surely caught the attention of Eon. Neill ended up becoming one of several candidates for the role, alongside Pierce Brosnan and Timothy Dalton, and did a screen test for the part at the behest of his agent.
There was one problem, however: he didn't want the job.
"First of all, I wouldn't have taken the role if they'd asked me to do it," Neill tells Den of Geek when we speak with him about his return as paleontologist Alan Grant in the upcoming Jurassic World Dominion. "It was the last time that I was bullied into doing a screen test. My agent insisted that I go and do it, [saying] it would be rude otherwise. So reluctantly I went out to Pinewood [Studios] and did this silly thing for a part I never wanted to do."
According to the 007 film history book Some Kind of Hero by Matthew Field and Ajay Chowdhury, Neill was a favorite of producer Barbara Broccoli, director John Glen, and even Albert Broccoli's wife Dana, who had tremendous influence over her husband's decisions (Neill later told the Australian Broadcasting Corporation that even Roger Moore thought he should have gotten the part).
But Albert Broccoli nixed Neill for the role, deciding instead to go with Brosnan. NBC, however, made a last-minute decision to renew Brosnan's series, Remington Steele, and held the actor to his contract. So Welsh actor Timothy Dalton, who had been in the running as far back as the late 1960s, became the fourth James Bond and starred in two installments, The Living Daylights and 1989's License to Kill (Brosnan took over after Dalton and stayed for four films).
For his part, Sam Neill has no regrets about losing out on one of the most famous characters in pop culture history.
"It was a part that my friend Pierce Brosnan was mad keen to do, and he was very good at it," Neill says now. "I wouldn't have been any good and I wouldn't have enjoyed it. And I certainly wouldn't have enjoyed being recognized as that James Bond you didn't like [Laughs]. So it was never a question."
Jurassic World Dominion is out in theaters now.