News
Daniel Craig Doesn't Think a Woman Should Be James Bond
Daniel Craig argues women should have more roles as iconic as James Bond instead of gender-flipping 007. This differs from other opinions even among No Time to Die's cast.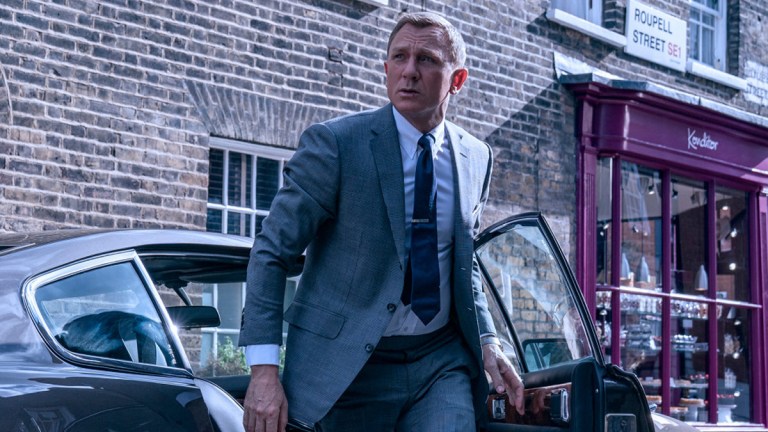 Daniel Craig stirred up international headlines back in 2005 when the press was horrified that we were about to get a blonde James Bond. Or "James Blond" as The Daily Mail (among many others) cracked. But now Craig is making headlines of his own about who should and shouldn't be the next 007, as he revealed why despite some social media support to the contrary, he doesn't think the next Bond should be played by a woman.
"The answer to that is very simple," Craig told Radio Times when asked if he thinks a woman should next sit behind the Aston Martin's steering wheel. "There should simply be better parts for women and actors of color. Why should a woman play James Bond when there should be a part just as good as James Bond, but for a woman?"
The answer was unexpectedly emphatic, but his strong insistence that Bond should remain male also hints at the larger cultural fault-line the nearly 60-year-old franchise (and even older character) is resting on. Since the last time we saw Craig's 007 on-screen, the #MeToo movement and a variety of other social upheavals in industries around the globe, but particularly the entertainment industry which makes Bond pictures, has caused a great deal of introspection about the systemic misogyny and sexism in the work place. And who is more misogynistic in the workplace than Bond? Just ask Moneypenny.
The new Bond movie, No Time to Die, attempts to grapple with that fact and its leading character's own antiquated worldview, when a retired Bond (played for the last time by Craig) learns the new 007 is a Black woman named Nomi (Lashana Lynch).
Suddenly, a character who was described on-screen as a "dinosaur and relic of the Cold War"—back in 1995!—is forced to look at his own place in the world.
Still, even actors in that film would appear to disagree with Craig, including Lynch. In an interview with the Guardian last week, Lynch seemed to suggest a woman theoretically could play the next Bond, even while saying that she herself didn't want the role.
"They're actually giving the audience what they want to give the audience," Lynch said of No Time to Die's producers Barbara Broccoli and Michael G. Wilson. "With Bond, it could be a man or woman. They could be white, black, Asian, mixed race. They could be young or old. At the end of the day, even if a two-year-old was playing Bond, everyone would flock to the cinema to see what this two-year-old's gonna do, no?"
This disagreement over whether Bond could be a man or woman, even between cast members, teases out that producers Broccoli and Wilson have their work cut out for them when it comes time to update the character again for the 21st century with a new Bond. And they'll have to walk that tightrope at a time when even their currently beloved Bond actor's opinions will undoubtedly look out of step to some onlookers. Then again, one might argue that Bond himself is very much out of step with the modern world, which is by design since he more or less remains the mid-20th century masculine wish fulfillment invented by Ian Fleming and then turned into an icon by Sean Connery and producers Cubby Broccoli and Harry Saltzman.
As the decades pass, Bond movies have become more aware of the character's problematic and sometimes even offensive opinions and prejudices, yet they remain relatively intact. Which is part of the fun of seeing him discover a Black woman has replaced him at MI6.
At the end of the day though Barbara Broccoli's already indicated she doesn't think a woman should play Bond either.
"Bond is male," Broccoli told the Guardian in a different 2018 interview. "He's a male character. He was written as a male, and I think he'll probably stay as a male." So whether you agree or disagree with Craig's personal opinion, it appears to be moot right now.
Nonetheless, it's worth noting that while Craig and at least one-half of Bond's key producing think Bond should remain male, they said nothing about 007. Indeed, Lynch's casting as Nomi has already shown the moniker of 007 can be passed to a different agent. So who's to say she cannot remain 007, and perhaps the next several 007 adventures follow the character of Nomi as the new international superspy? As Craig says, let's have better parts for women and actors of color. They can introduce a new Bond, but the codename of 007 is taken, thank you.
Imagine the headlines that would generate!