Features
Best Martial Arts Movies on Netflix Right Now
We've compiled some of the top picks from Netflix's extensive library of Martial Arts films.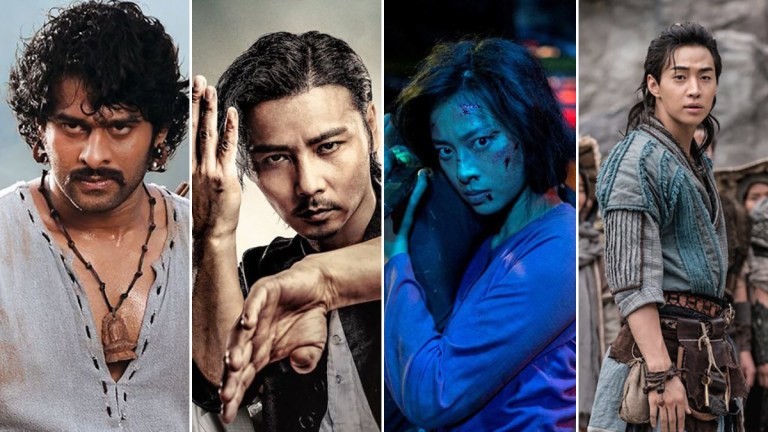 There are so many great martial arts movies on Netflix. Always with a watchful eye on foreign film, Netflix has acquired many of the most talked about titles, fresh off the boat from Asia which remains the cutting edge of the genre. Netflix also has a solid collection of the classics, so many groundbreaking films that launched enduring franchises.
With movies ranging from internationally recognized masterpieces to cheesy and gratuitously ultra-violent flicks, it's time for "Netflix and Kill" as we take revenge on the villains who dishonored our family and the Shaolin Temple. Here is a selection of some of the latest actioners to have recently become available on Netflix, which longtime fans may have overlooked. And for those newbies to the genre, here are also some of the must-see classics, just to get you started.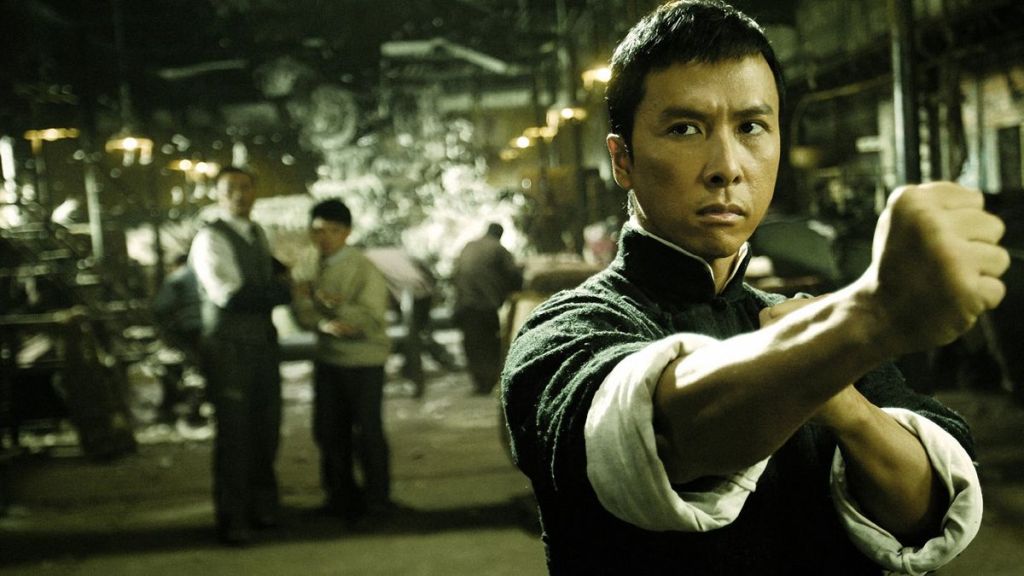 Ip Man (2008)
U.S. Only
When Donnie Yen launched this fictionalized account of Bruce Lee's master, it was so popular that several copycat Ip Man films came out in its wake (Ip Man is a real historical person so there's no copyright on the character). There were so many that Ip Man films can almost constitute a genre on its own. However Yen's Ip Man tetralogy is the original and the strongest.
Netflix has all four installments, but start at the beginning. It's a franchise that demands to be viewed in order. Each film has its qualities, so much so that fans debate which is the best. The storyline builds complexity with each sequel, from the introduction of a child Bruce Lee until Ip Man visits Bruce in San Francisco. That never really happened, but it's in the latest chapter Ip Man 4: The Finale, which was released on Netflix this summer. Donnie Yen, who appeared as the blind Chirrut Imwe in Rogue One, also recently played Commander Tung in Mulan.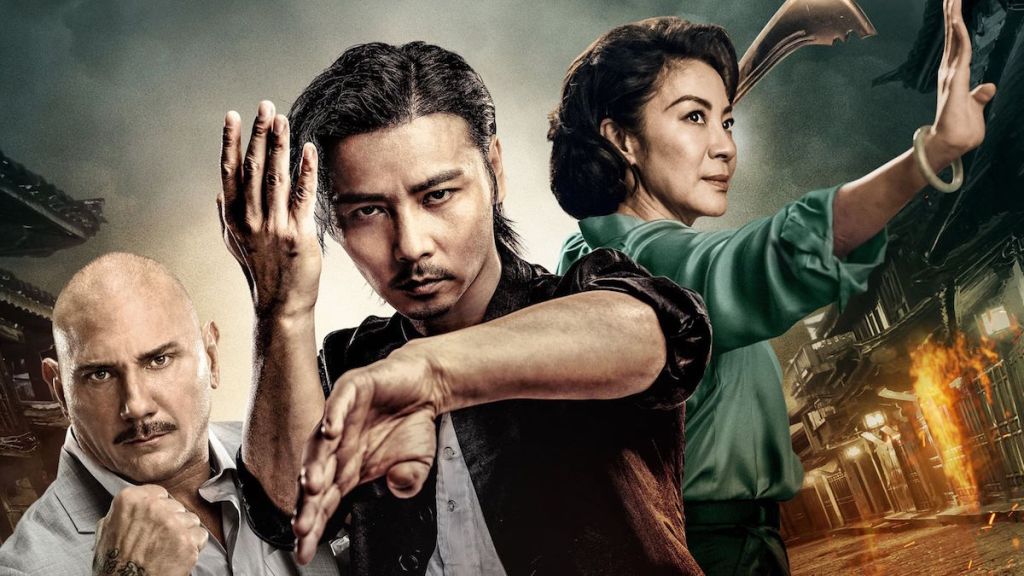 Master Z: The Ip Man Legacy (2018)
Master Z is a spinoff of Donnie Yen's Ip Man franchise. It follows Cheung Tin Chi (Max Zhang), a rival defeated by Ip Man in Ip Man 3. To ramp things up, Master Z adds Dave Bautista as a devious restaurateur and Michelle Yeoh returning to her martial roots after her scene-stealing roles in Crazy Rich Asians and Star Trek: Discovery.
It's directed by Yuen Woo-Ping, the renowned fight choreographer behind Crouching Tiger Hidden Dragon and the Matrix films. He took over as fight choreographer in Ip Man 3, replacing Jackie Chan's martial big brother Sammo Hung. Master Z aspires to create its own franchise, and it was announced last year that Zhang is on board for a sequel.
The Grandmaster (2013)
Other Ip Man films had to stand out from the shadow of Donnie Yen. While Herman Yau's The Legend is Born: Ip Man and Ip Man: The Final Fight added cameos of Ip Man's real-life son Ip Chun, The Grandmaster elevated Ip Man to a critically acclaimed arthouse film. The Grandmaster is from internationally recognized auteur, Wong Kar-wai, and garnered a dozen wins at the Hong Kong Film Awards, plus two Oscar nominations.
Tony Leung stars as Ip Man alongside Zhang Ziyi and many authentic Kung Fu masters, including Yuen Woo-Ping who serves as choreographer and appears as Ip Man's teacher. Beyond the choreographic artistry, The Grandmaster is a sumptuous spectacle. Wong knows he has two gorgeous lead actors and frames their faces like a Rembrandt painting. This is one of the most beautiful martial arts films ever made.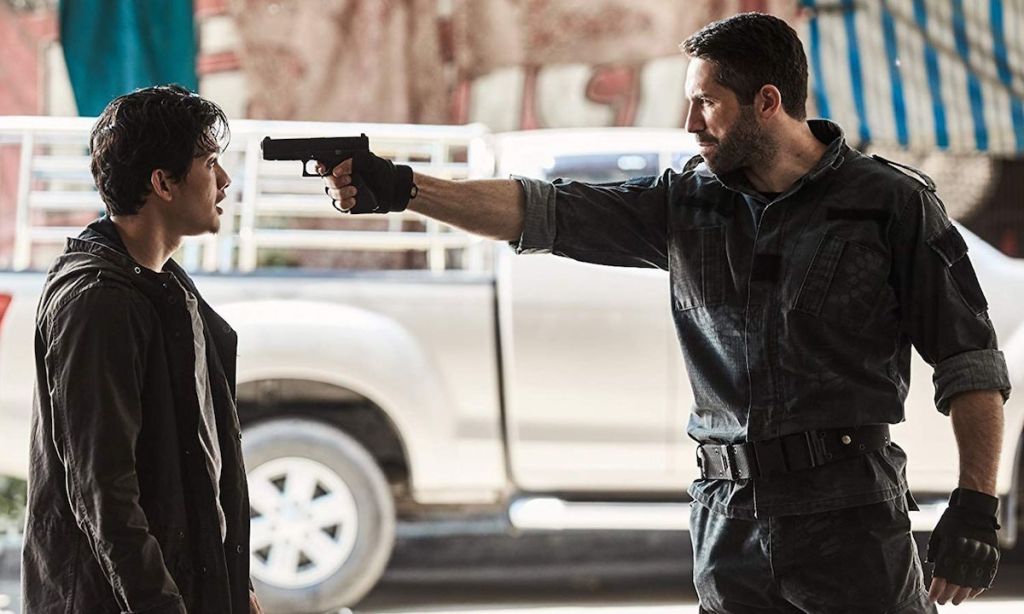 Triple Threat (2019)
The 'Triple Threat' is three of the hottest martial arts stars crossing the Pacific now: Iko Uwais, Tony Jaa, and Tiger Chen. Jaa recently appeared in Furious 7 and xXx: The Return of Xander Cage (he's also in the aforementioned Master Z); Chen was a stuntman on Crouching Tiger Hidden Dragon and the Matrix sequels, and did some uncredited work for John Wick: Chapter 3 Parabellum; Iko is discussed in the next recommendation.
Triple Threat stacked the deck by adding even more martial firepower with Scott Adkins, Jeeja Yanin, Michael Jai White, and Michael Bisping. It's a throwback tribute to the old days of grindhouse fight flicks like what Cannon Films was putting out in the early '80s, updated for the new millennium. For those unfamiliar with any of these action stars, here's a starting place.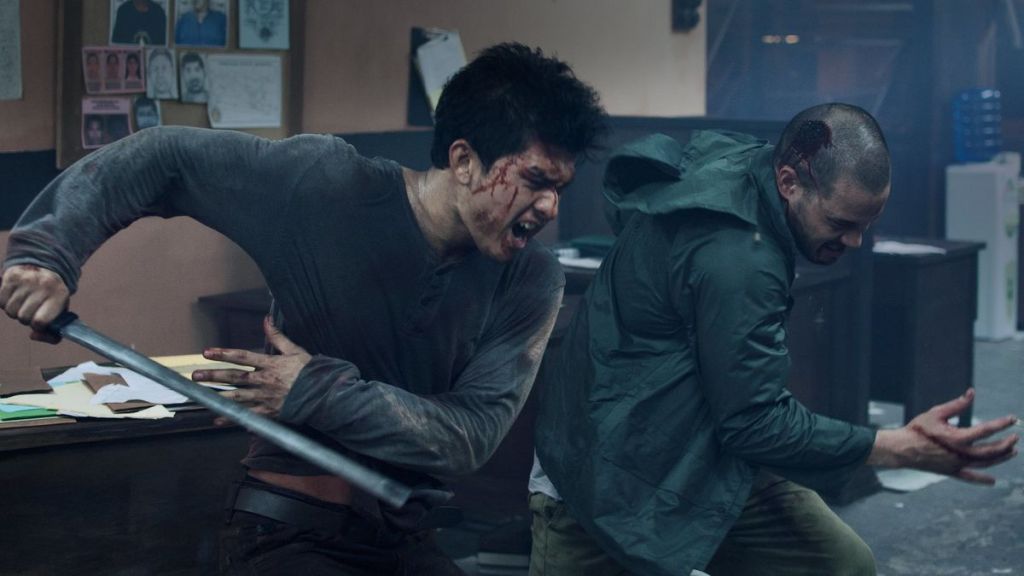 Headshot (2016)
Headshot is an underrated ultra-violent example of what Indonesian fight films are doing lately. It's like the martial arts take on torture porn. The sets are dark dingy dungeons. There is gratuitous bloodletting, bone breaking, knife slashing, flesh chopping, and ass kicking, with so many slo-mo blood spit-takes that they punctuate all the fights like money shots.
This stars Iko Uwais, who is breaking into Hollywood with appearances in features like Mile 22 and Stuber, a small cameo in The Force Awakens and most notably, the lead role in Netflix's original series Wu Assassins. What's more, he's cast as the 'Hard Master' in the upcoming Snake Eyes: G. I. Joe Origins.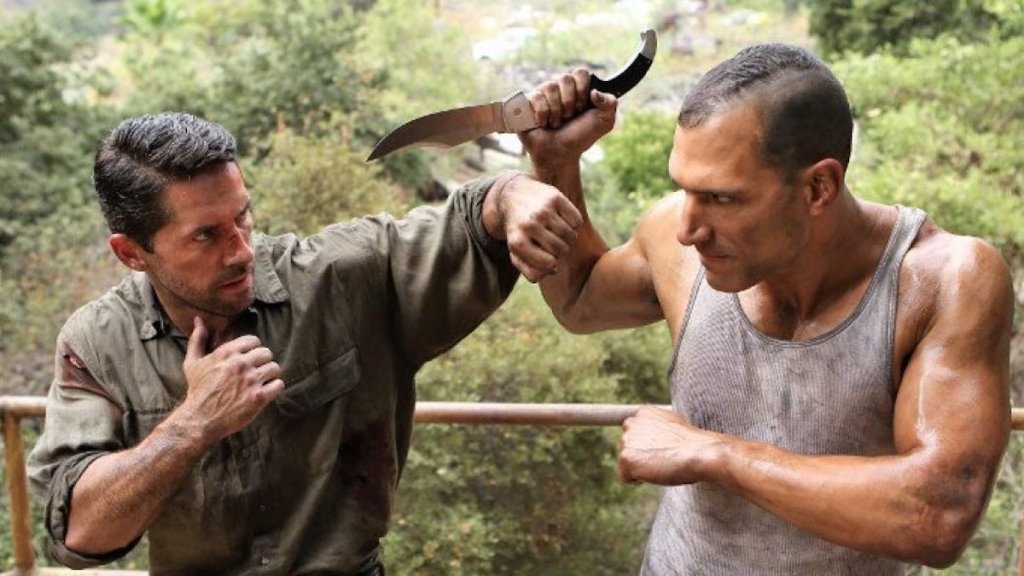 Savage Dog (2017)
U.S. Only
The 'underground no-holds-barred tournament' is a hackneyed martial plot device, but this one pits today's top film fighters against each other. The lead is Scott Adkins, who starred in dozens of indie actioners like this, as well as appearing in Doctor Strange and Ip Man 4. Marko Zaror, aka the Latin Dragon, hails from Chile and is most recognizable for playing multiple clone assassins in Machete Kills. And Cung Le is a real-life MMA champion who played a villain in The Grandmaster.
All three actors sell their strikes by really hitting each other–not at knockout force but enough to injure a normal person. There's fighting in mud pits, huge folding knives, machete chopping, shotguns, machine guns, grenades, and some excellent hand-to-hand. It's not a film to watch for the plot. It's all about the fights.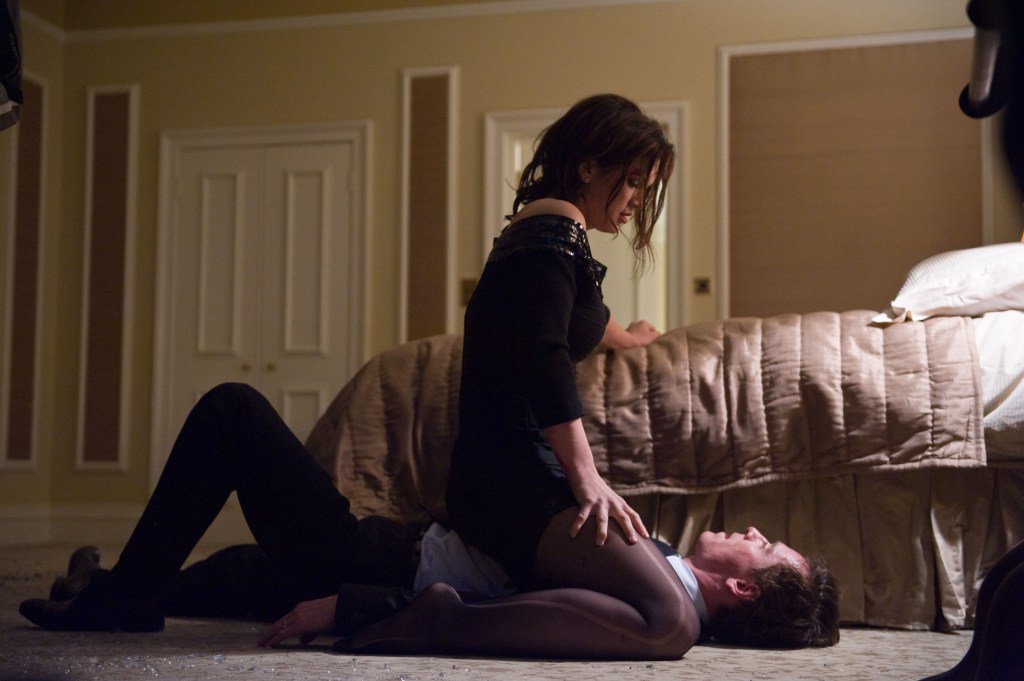 Haywire (2011)
U.S. Only
Another real-life MMA champ turned actor, Gina Carano, has entered the spotlight again as Cara Dune in The Mandalorian. Haywire was her first feature film leading role, directed by Steven Soderbergh. It's unheard of for a reputed director to cast an untested female actress as a lead in an actioner like this. And despite conflicts between the director and distributor, as well as the digital alteration to deepen Carano's voice, her nascent talent for action and screen presence are on full display. Carano made several more indie actioners, along with appearing in Fast and Furious 6 and Deadpool, however Haywire remains her most interesting work.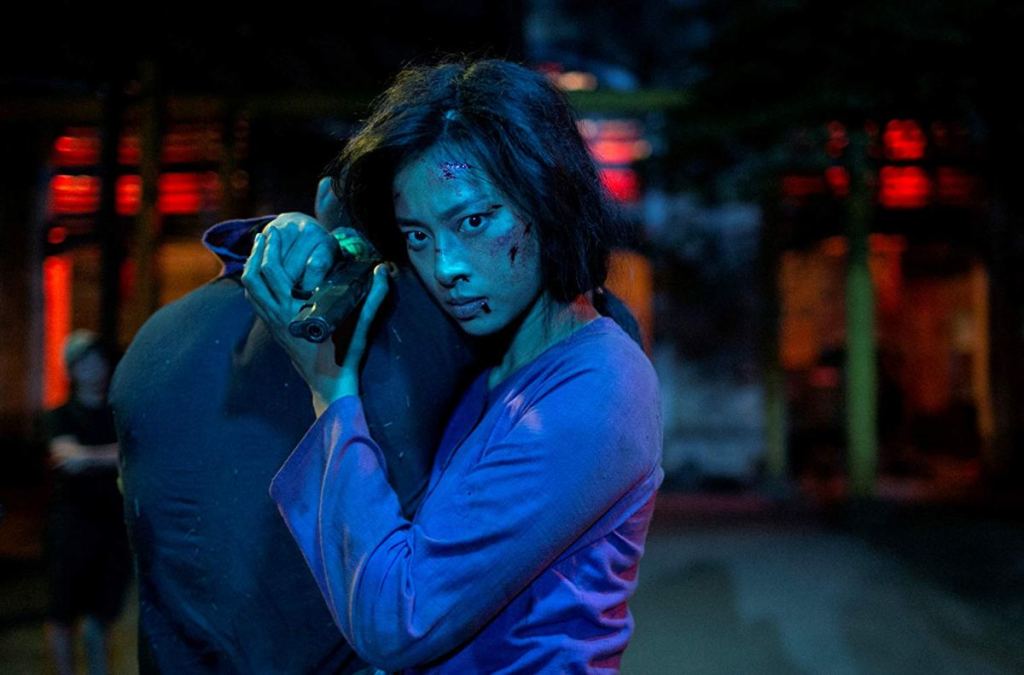 Furie (2019)
Female Strong films have always been a staple in the martial arts genre. Furie was Vietnam's biggest box office hit as well as the Oscar International Feature entrée and rightly so. It's a beautiful film–Vietnam offers such texture, lush villages, boat communities, harsh ghettos, big cities, so colorful exacerbated by brilliant lighting schemes–and everything is cast in reds, blues, greens and purples.
But it's Veronica Ngo that makes this outstanding. Ngo plays a debt collector single mom whose daughter gets kidnapped by organ harvesters. As the fights escalate in intensity (as they should in any decent martial arts flick), Ngo pulls off some complex, albeit implausible, long take sequences that are a good dozen moves deep, re-establishing herself as Vietnam's leading action diva. She also appears in The Old Guard on Netflix.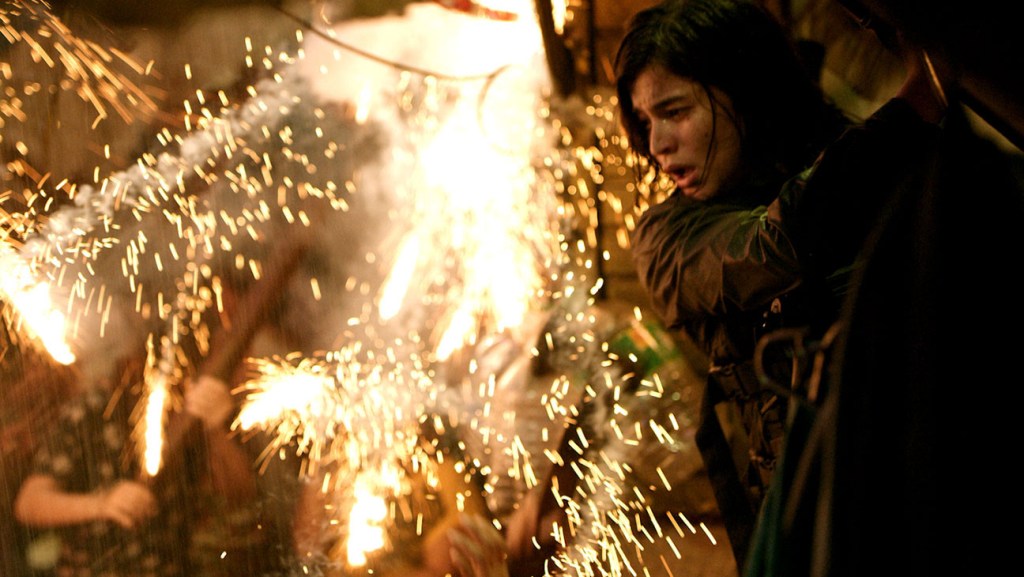 BuyBust (2018)
Anne Curtis, a Filipino TV star, astonished her fans with this savage actioner. She plays a member of a DEA squad that gets lured into a drug kingpin's trap in a labyrinthian shantytown and must fight their way out. After a few minutes of setup, the rest is just fight scenes. The poor folk living in the shantytown attack them in droves, like a zombie horde.
Most of this is shot in the dark, in the rain, with weird neon light. It's a lot of shanking, not crisp choreography but rolling in mud, gritty and brutal. There's an extraordinary long take action sequence toward the end that earns Curtis her fight cred. For fans of martial arts movies, it's all about long take fight scenes, because sophisticated choreography takes real skill to sustain.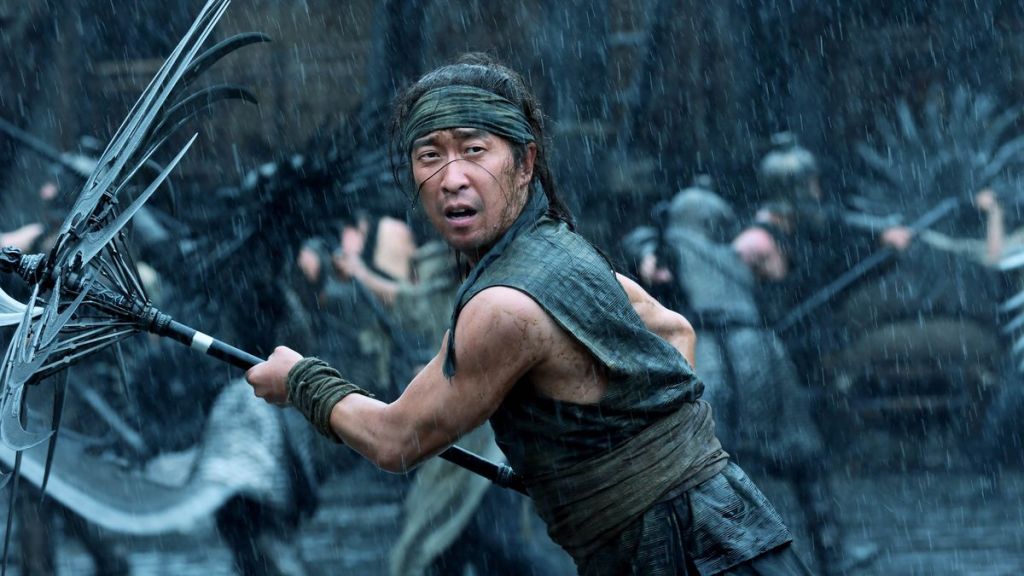 Shadow (2018)
Shadow is from one of China's most celebrated filmmakers, Zhang Yimou. It's an arthouse film that screened at noted international film festivals in London, Toronto, and Venice, and it is opulent cinema. All the sets, locations and costumes are awash with monochromatic filters as a yin-yang parable, a symbolic device that works visually and dramatically.
Flesh tones and candlelight appear especially bright and warm in contrast. So does the blood. It's a little long-winded for those just looking for action, but the fights are imaginative and artistic, and the overall production is breathtaking. This is wuxia–the romantic Chinese genre of swords and sorcery that underpins so much of Kung Fu cinema.
The Foreigner (2017)
In Hollywood, Jackie Chan is stereotyped for his action comedies despite several serious actioners from Asia. This is the first Hollywood feature that shows Jackie's ability to do a non-comedic thriller. In The Foreigner, Jackie plays a former special operative that re-activates himself after his daughter is killed in an IRA terrorist bombing. Pierce Brosnan stars as a translucent caricature of Irish politician Gerry Adams.
These are not Jackie's signature lighthearted acrobatic fights. Instead this is hard-hitting street fights as Jackie doles out the damage on the road of vengeance. Reminiscent of his films like Police Story: Lockdown and Shinjuku Incident, this is Jackie playing tragic roles, which is challenging for many of his western fans to digest.
Baaghi (2016)
Bollywood has been gaining steadily in the martial arts genre and Tiger Shroff is a prime example. Baaghi showcases India's indigenous martial art of Kalari, and yes, there are lavish song and dance numbers typical of Indian film. Tiger is a great dancer too. If you're not into Bollywood, just get through the first hour when the fight scenes unleash.
Bollywood choreography leans towards one shot, one move action with lots of wirework and overdone flying slow-motion shots, however Tiger is glorious to behold in such shots. He poaches scenes from other martial arts films, even Jackie Chan's signature end credit stunt fails, called NGs (no goods) in Asia. However, Tiger's fights are a delicious masala mix of martial arts, worthy of a taste for the uninitiated.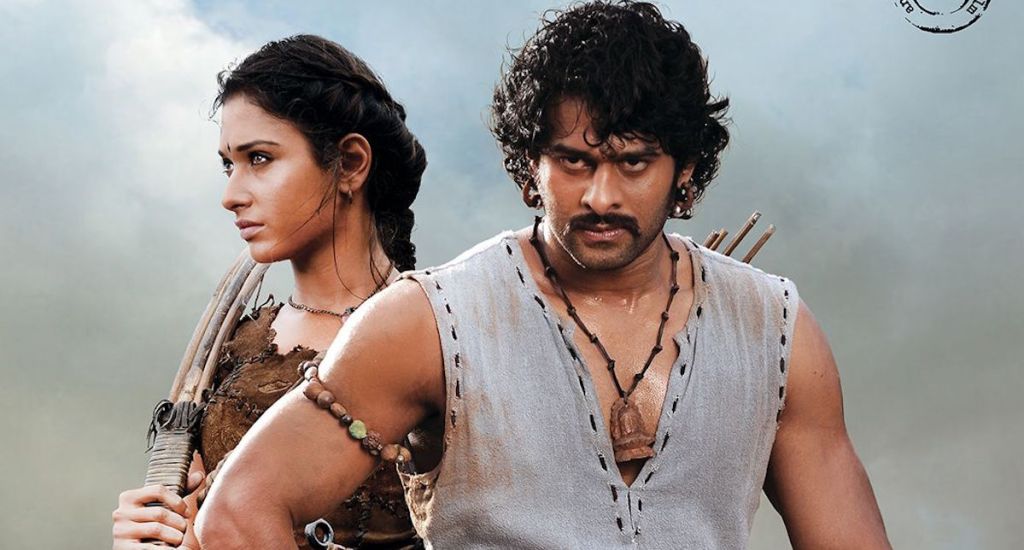 Baahubali: The Beginning (2015)
There is nothing like Baahubali. It was the most expensive Indian film and the highest grossing, spawning a sequel, Baahubali: The Conclusion, as well an upcoming Netflix original series Baahubali: Before the Beginning. It is an unparalleled fantasy film, so visually ostentatious with eye-popping CGI effects and absurd plot twists that it is astonishingly entertaining. The battle sequences are ridiculously corny and creative. There's song and dance, and silly romance, and some of the most outrageous chariot warfare, sword fights, and insane weaponry ever. Netflix has both Baahubali films in the original Tamil language version and the Hindi version with subtitles.
Wira (2019)
Hairul Azreen is a bright martial newcomer from Malaysia who has starred in several major action films, but this is his first strictly martial feature. It's another 'underground no-holds-barred tournament' with Azreen as the reluctant champion blackmailed into competing. Nevertheless, Azreen is a genuine Taekwondo champion and delivers an extraordinary long take warehouse fight (warehouse fights are another timeworn cliché, but satisfying like comfort food).
Fify Asmi also shines as Azreen's fighter sister, and Yayan Ruhian (John Wick: Chapter 3 Parabellum) plays a classic righthand hitman with minimal dialog and maximal impact. The single take drone footage is groundbreaking.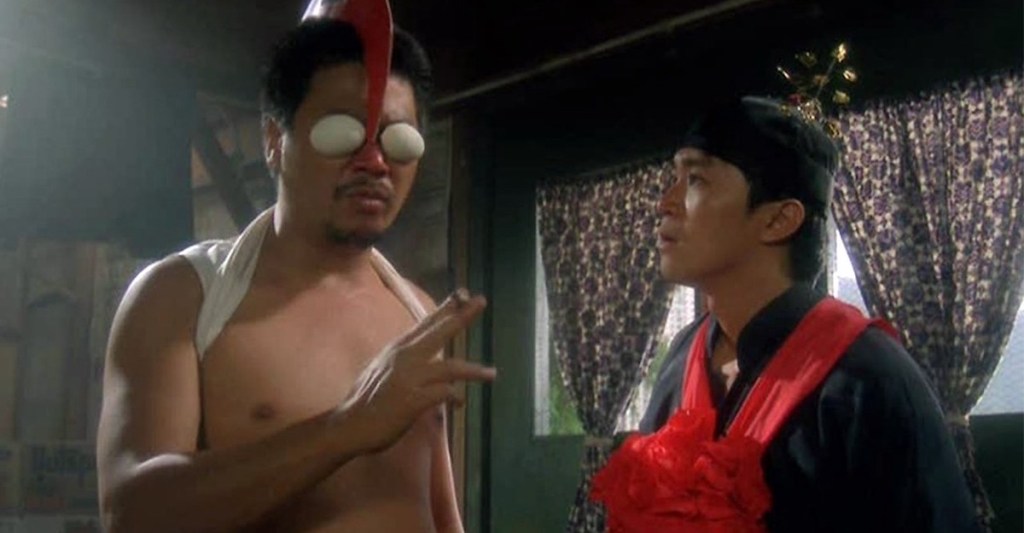 Love on Delivery (1994)
Stephen Chow is known for an irreverent third wall breaking slapstick comedies, called Mo Lei Tau. Most know his CGI-driven parody Kung Fu Hustle (also on Netflix), and Shaolin Soccer. Love on Delivery is an earlier work with the same comic sensibilities playing on classic Kung Fu tropes. Chow plays a coward trying to woo the always cute Christy Chung, the hottest student at his Judo dojo. It's Chow at his sharpest Mo Lei Tau humor with hairpin comic turns and Easter egg film homages. What's more, as a pre-CGI film, the cheesy special effects just add to its campiness. If you like Chow, this is a must-see.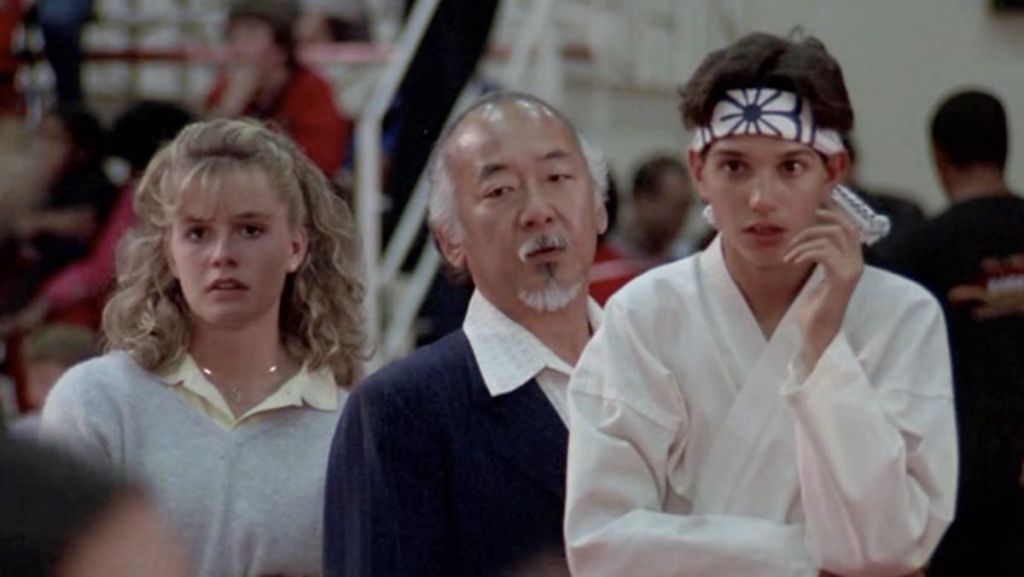 The Karate Kid (1984)
The Karate Kid launched a four-film franchise, a Saturday morning cartoon, a redux with Jackie Chan and Jaden Smith, and the YouTube series Cobra Kai, which is now headed into its third season. Netflix has all three of the original Daniel-san (Ralph Macchio) and Mr. Miyagi (Pat Morita) films (the fourth was a spinoff–The Next Karate Kid–starring a young Hilary Swank as Miyagi's new student). Nothing beats the original 'Wax on, wax off' as Daniel-san, the pioneering martial arts nerd who overcomes his rivals and gets the girl, Ali (Elizabeth Shue), who is way out of his league. The Daniel-san films are all good and follow a continuous story arc, but nothing beats the original.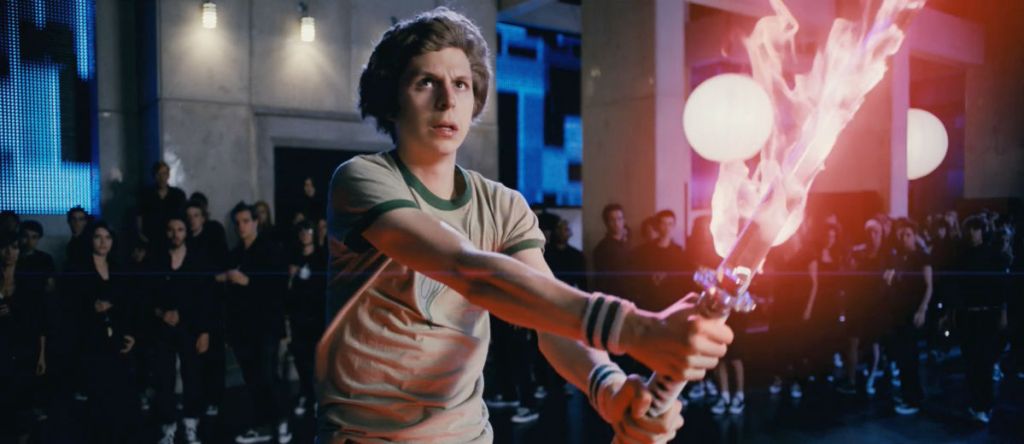 Scott Pilgrim vs. the World (2010)
U.S. Only
If Daniel-san was the pioneering martial arts nerd, Scott Pilgrim is the epitome. Scott Pilgrim vs. the World is based on a graphic novel and its novel cinematic style rips panels right out of a comic book. Michael Cera plays Scott, a loser who must battle the seven evil Xs to win his love. The film, which just celebrated its 10th anniversary in mid-August, flopped in the theaters because it was way ahead of its time but has since become a major cult favorite.
The movie features early performances by Anna Kendrick, Brandon Routh, Chris Evans, and Brie Larson, plus songs by Beck. But it's the martial arts here because making Cera into a convincing fighter takes a lot of special effects magic and a top-notch choreographer. That magic came from Brad Allen, a former member of Jackie Chan's Stunt Team, who also worked on the Kingsman franchise and will be directing the fight unit for Shang-Chi and the Legend of the Ten Rings.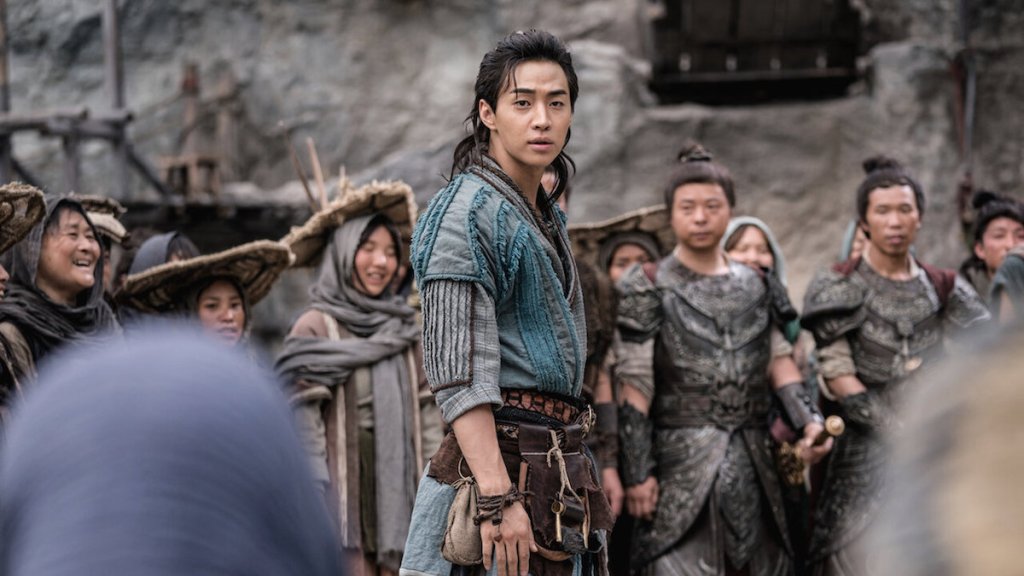 Double World (2020)
Director Teddy Chan brings this brand-new visionary wuxia film based on a popular Chinese MMORPG that boasts millions of players. It's yet another no-holds-barred tournament, but not underground. It's at the behest of the Emperor, set in a fantasy medieval world with dragons, giant scorpions, and fanciful arms and armor.
Double World is a dazzling piece of eye candy with high-flying wirework fights choreographed by Hong Kong veteran Stephen Tung. It's like an anime come to live-action, the sort of sensational experience that would've been great on the big screen, but the pandemic sent it straight to streaming. Netflix astutely picked it up for the international market.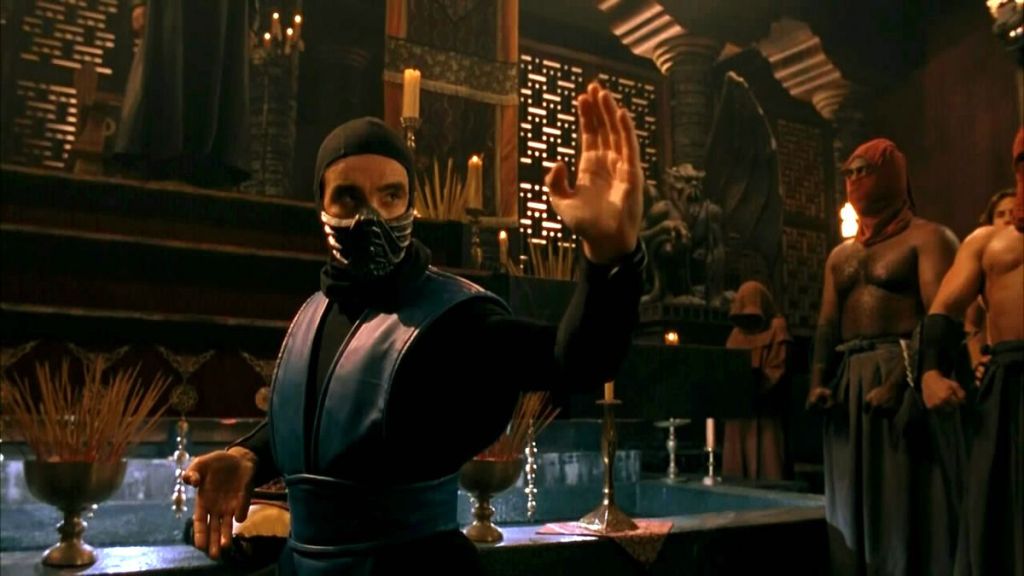 Mortal Kombat (1995)
U.S. Only
When it comes to video game films, this classic was a game changer. Now celebrating its 25th anniversary this August, Mortal Kombat launched two animated sequels and a live-action sequel with another live-action on the way for 2021. The original film is as cheesy as ever, but still retains its charm.
The fight choreography is mediocre at best. While the hero (Robin Shou) and villain (Cary-Hiroyuki Tagawa) had martial training as did many of the stunt performers, the other lead actors did not, and it shows. Pat E. Johnson, who is a genuine Tang Soo Do master and choreographed the original Karate Kid, does his best, yet the fight choreography remains dated. Fight scenes have come a long way since then. Nevertheless, there's that earworm soundtrack that combined techno with traditional Japanese instruments, didgeridoos, and Tuvan throat singing that makes all the fights somehow better. Finish him!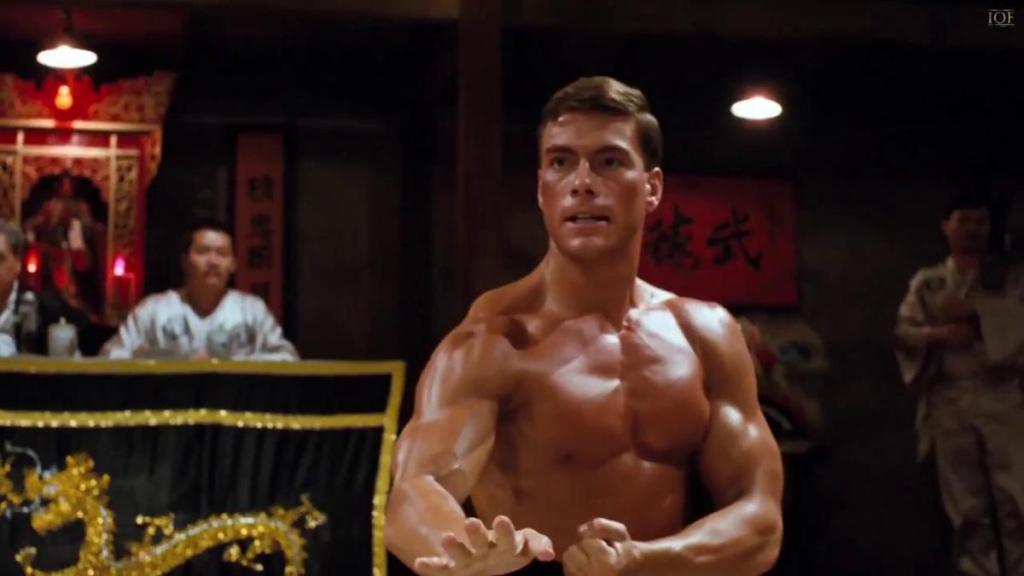 Bloodsport (1988)
The testosterone-fueled battle between Jean-Claude Van Damme and the hulking Bolo Yeung has become fodder for so many internet memes that it has made Bloodsport a 'must-see.' This is yet another 'underground no-holds-barred tournament' film, but this time it is based on the highly disputed claims of an alleged fighter named Frank Dux. Nevertheless, despite the clichés, it's a cult classic. Van Damme is at the peak of his physicality and his signature splits remain his gift. And Bolo is at his villainous best, raging like some steroidal psycho beast.
The Flying Guillotine (1975)
The Flying Guillotine is the ultimate medieval assassin weapon, a frisbee hat on a cord that when thrown over a victim, lops off their head which can be retrieved for a trophy with a quick yank. It's a totally made-up weapon, but as ludicrous as it may be, it had legs. The Flying Guillotine launched a series of sequels and knockoffs, including a 2012 CGI-soaked redux.
Directed by Ho Menghua, who directed a lot of splatter horror films, and starring Chen Kuan Tai, a venerated Kung Fu star with nearly 150 credits, it's another wuxia classic that became a cult film favorite, so much so that flying guillotines appear in many other successive unrelated films like The Heroic Trio and The Machine Girl.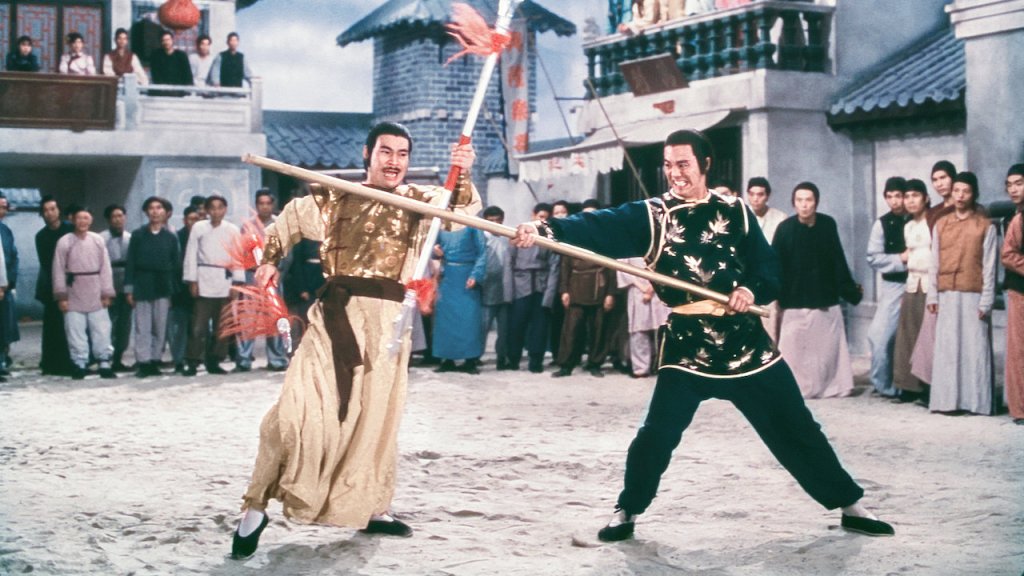 Opium and the Kung Fu Master (1984)
An anti-drug propaganda film from Shaw Brothers Studios, this stars Ti Lung as Tit Kiu Sam, a real-life Kung Fu master although this story is completely fictitious. Ti Lung usually plays gentlemen swordsmen, but here he delivers a poignant dramatic performance as a master compromised by drug addiction. He also brings some incredible fights, facing off against multiple gangs of opponents alone, showcasing his incredible command of both drama and action. Ti Lung has over a hundred films to his credit, mostly martial arts but some strictly dramatic. This also stars the mighty Chen Kuan Tai and the cross-eyed comic relief Yue Tau Wan.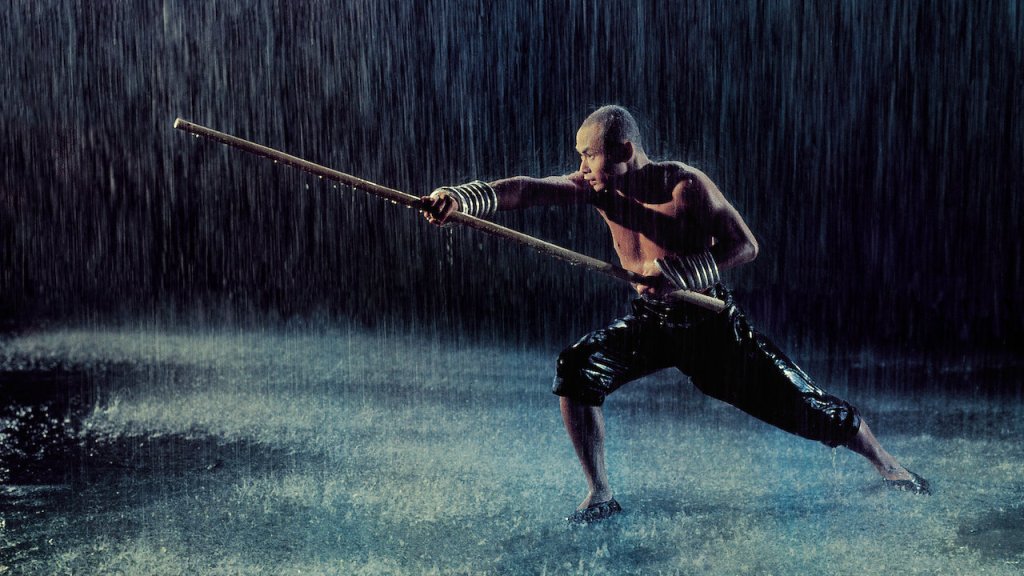 The 36th Chamber of Shaolin (1978)
One of the most common plot devices in Kung Fu movies is esoteric training. The hero gets violated somehow, then must find some hidden master who trains Kung Fu using the weirdest methods so the hero can take revenge for the finale. Even The Karate Kid follows this storyline, but The 36th Chamber of Shaolin is the King Daddy.
Gordon Liu plays San Te, a Confucian scholar who flees to Shaolin Temple when his school is outed as rebels by the dastardly Manchus. There he endures an outrageous series of trials to learn Kung Fu, invents a new weapon, the three-section staff, and returns for vengeance. But it's all about the training methods which comprise the central section of this classic. The film spawned two sequels Return to the 36th Chamber of Shaolin, and Disciples of the 36th Chamber, both of which are also on Netflix.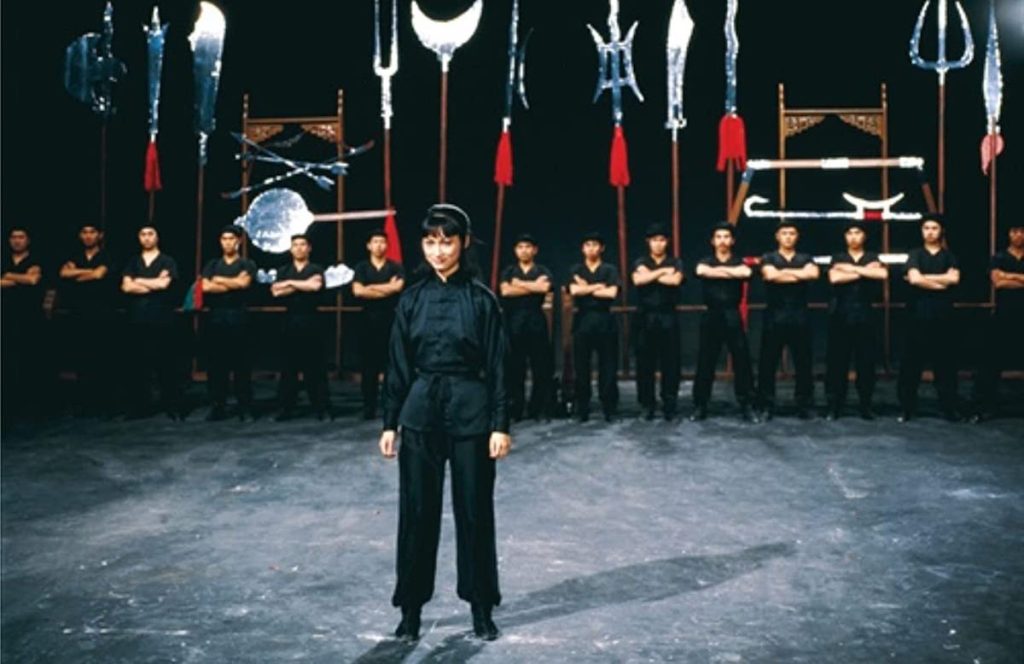 Legendary Weapons of China (1982)
For weapon aficionados, this is a masterpiece, an epic showcase of cold arm choreography and wuxia cinema. Legendary Weapons of China stars blood brothers Lau Kar-Leung and Lau Kar-Wing, two of the most prominent fight choreographers in the game, displaying their incredible virtuosity with a wide array of traditional Kung Fu weapons in a parade of duels. Backed by Shaw Brothers stable actors Gordon Liu, Alexander Fu Sheng, and Kara Hui, this film was the basis of many of the samples for the Wu-Tang Clan compilation album "Legendary Weapons."
The Five Venoms (1978)
This classic wuxia directed by Chang Cheh launched the 'Venom Mob,' a celebrated team of martial filmmakers. The original stars of The Five Venoms (a.k.a. The Five Deadly Venoms), Chiang Sheng, Phillip Kwok, Lo Meng, Lu Feng, Sun Chien, and Wei Pai, all made dozens of movies each, many together, shaping the industry for generations (Lo Meng made the most with over 90, the most recent being Ip Man 4: the Finale).
It's a tale of intrigue and masked masters of the poisonous styles of centipede, lizard, scorpion, snake, and toad. Among the choreographers was Grandmaster Leung Ting, the last student of the real life Ip Man. Considered one of the top Kung Fu cult favorites, the soundtrack poaches from Monty Python and the Holy Grail. Poison Clan rocks the world!