Features
31 Best Horror Movies to Stream
Here are the 31 best horror movies you can find on Netflix, Hulu, Amazon and HBO!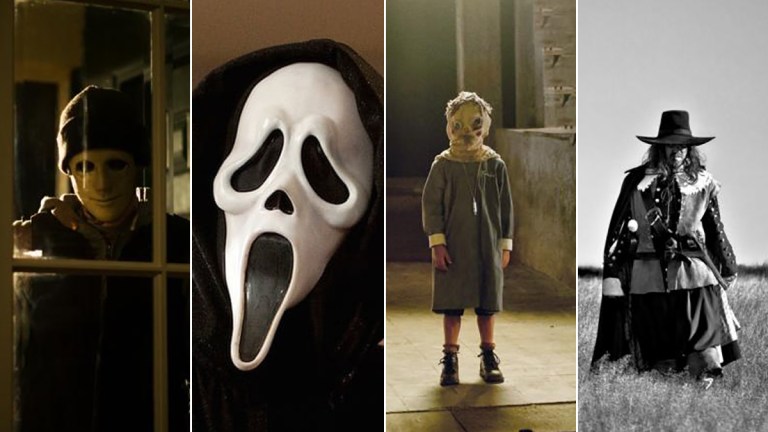 Updated for March 2020
The world of streaming content can be an overwhelming place.
Let's say you've got your Netflix, Amazon Prime, Hulu and HBO Now or HBO Go subscriptions all set and ready. Now you want to get terrified with the best horror movies you can find before Halloween. But there are so many options! What's a horror addict to do?
Previously we've helped you out with our lists of the best horror movies on Netflix, Amazon, Hulu, and HBO streaming. If that was still too overwhelming, don't worry: we've got you covered.
Here you'll find the master list. That's right, we've hand-selected only the absolute best and most terrifying horror movies availabel on all the major streaming services and combined them here for your streaming (or screaming) pleasure.
Be sure to let us know if you make it through all 31!
Apostle
Available on: Netflix
Apostle comes from acclaimed The Raid director Gareth Evans and is his take on the horror genre. Spoiler alert: it's a good one.
Dan Stevens stars as Thomas Richardson, a British man in the early 1900s who must rescue his sister, Jennifer, from the clutches of a murderous cult. Thomas successfully infiltrates the cult led by the charismatic Malcom Howe (Michael Sheen) and begins to ingratiate himself with the strange folks obsessed with bloodletting. Thomas soon comes to find that the object of the cult's religious fervor may be more real than he'd prefer.
Apostle is a wild, atmospheric, and very gory good time.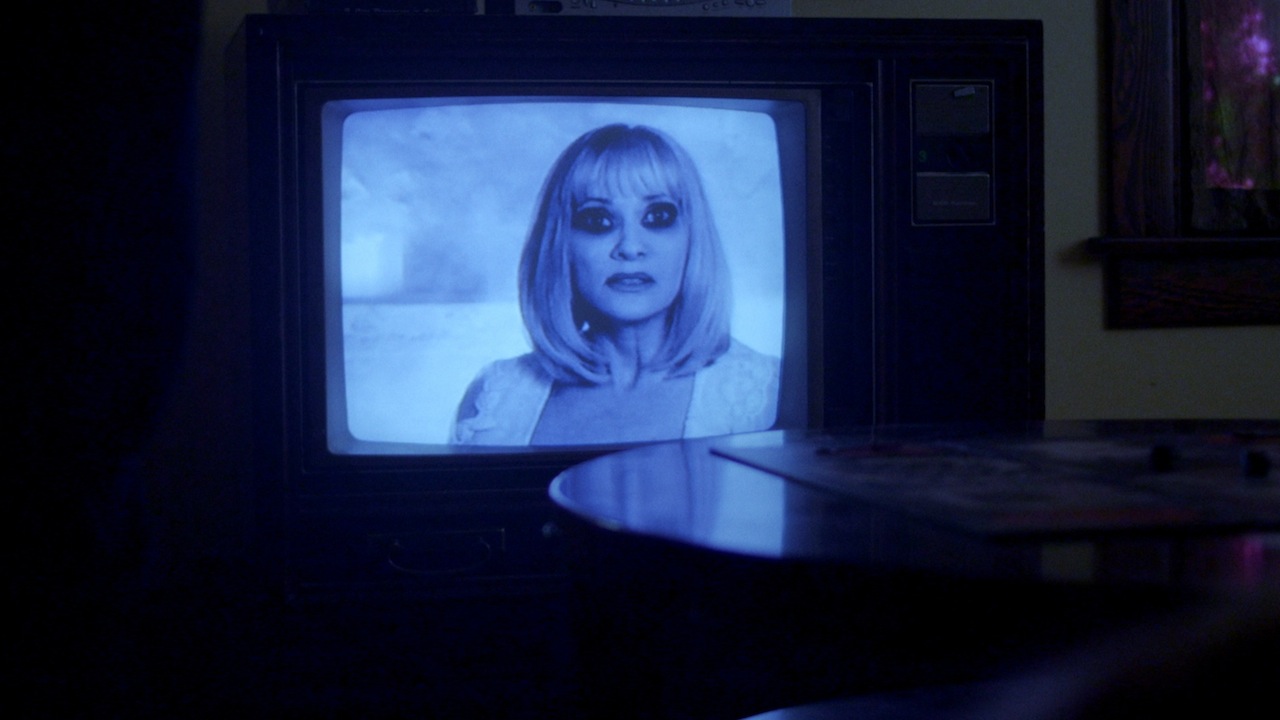 Beyond the Gates
Available on: Hulu
Board games can be creepy. VHS tapes can be creepy. Combine the creepiest versions of both and you've got yourself a really creepy movie. Beyond the Gates debuted just last year at the L.A. Film Festival and has ridden its way to Netflix on tremendous word of mouth.
The indie horror movie involves two brothers who got to their father's estate to settle his affairs after his death. While at his house, they discover a mysterious VHS board game that eventually leads them to clues regarding their father's death…and pure abject horror.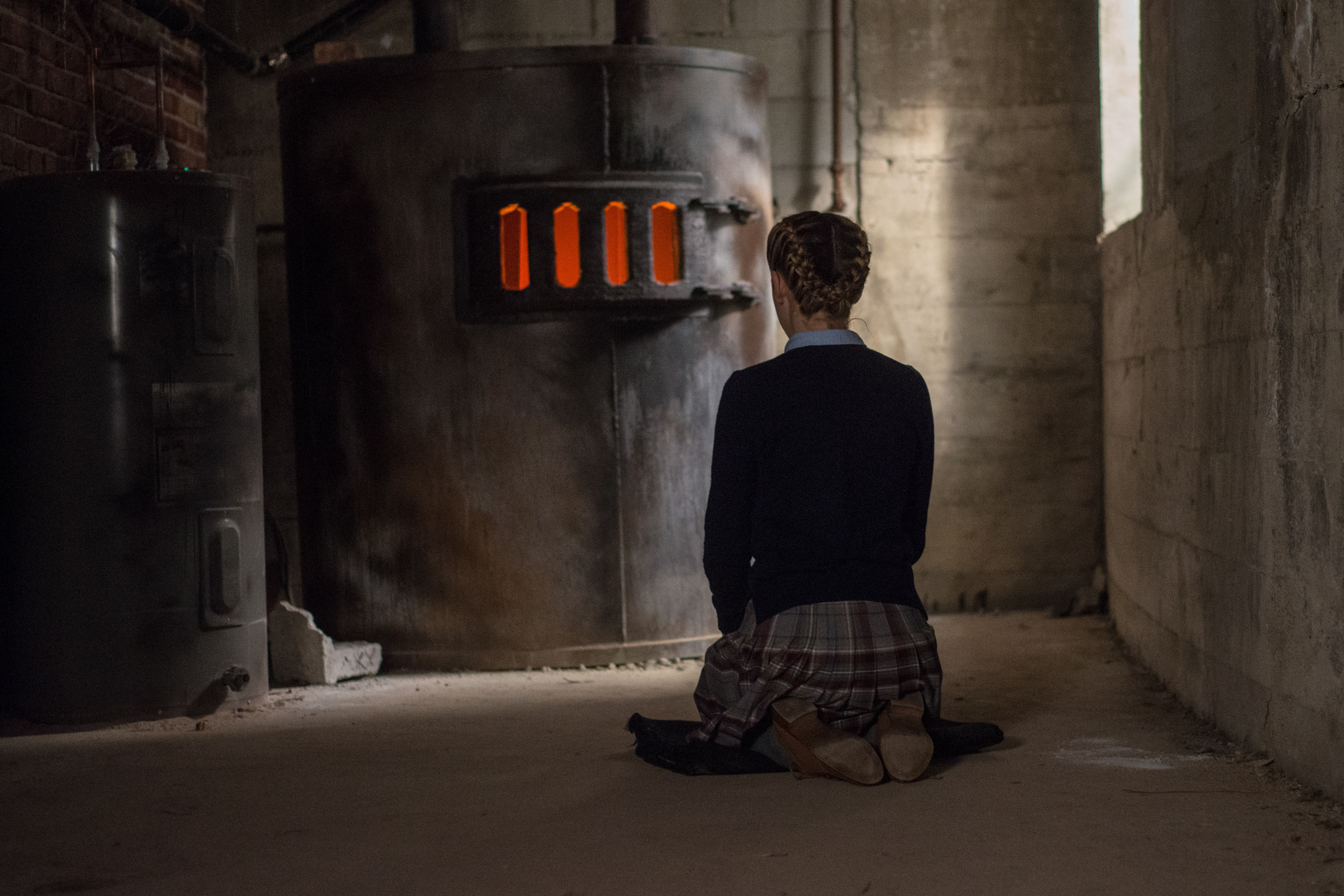 The Blackcoat's Daughter
Available on: Netflix
Some kids dream about being left overnight or even a week at certain locations to play, like say a mall or a Chuck E. Cheese. One place that no one wants to be left alone in, however, is a Catholic boarding school.
That's the situation that Rose (Lucy Boynton) and Kat (Kiernan Shipka) find themselves in in the atmospheric and creepy The Blackcoat's Daughter. When Rose and Kat's parents are unable to pick them up for winter break, the two are forced to spend the week at their dingy Catholic boarding school. If that weren't bad enough, Rose fears that she may be pregnant…oh, and the nuns might all be Satanists.
The Blackcoat's Daughter is an excellent debut directorial outing from Oz Perkins and another step on the right horror path for scream queens Shipka and Emma Roberts.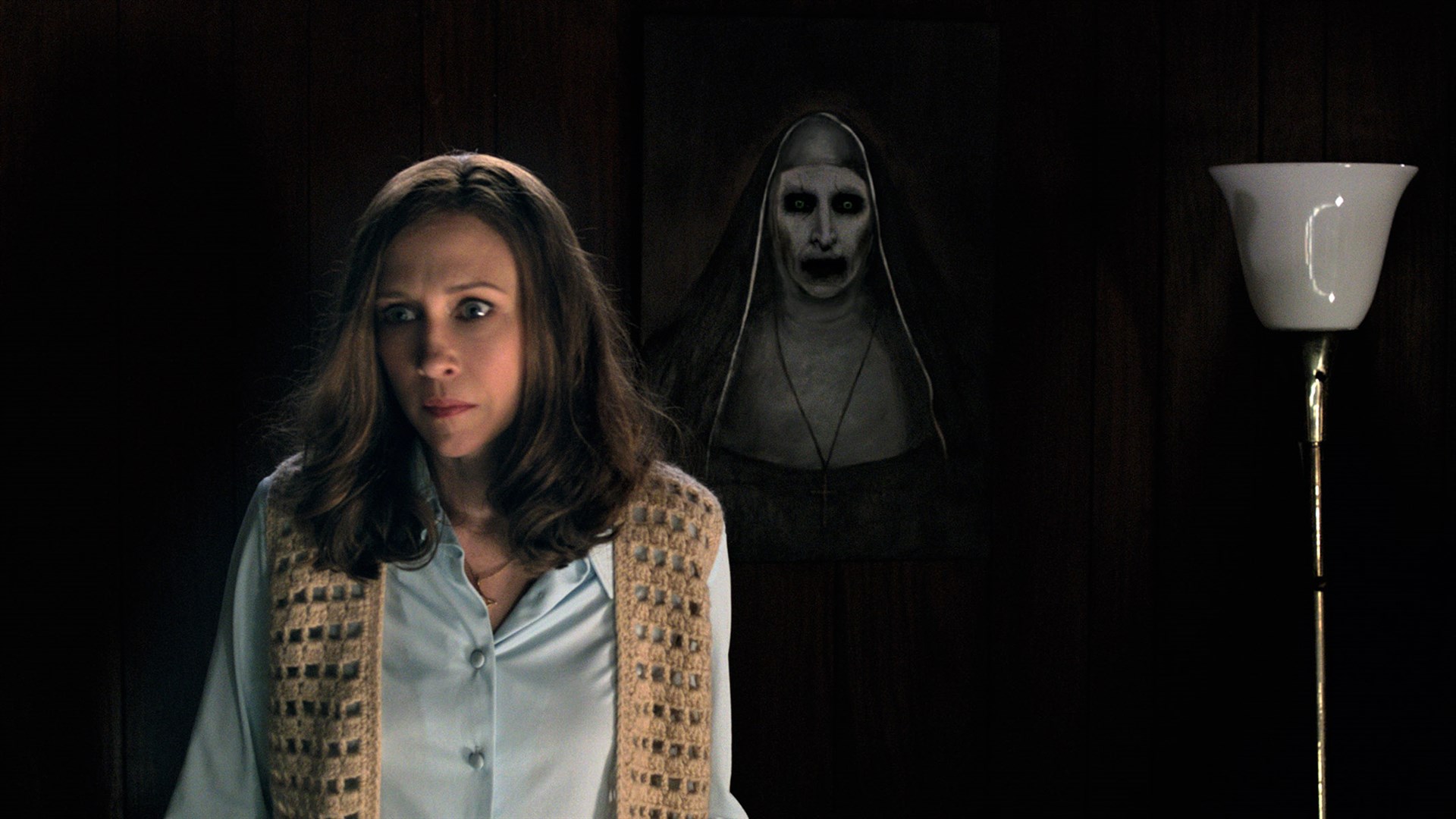 The Conjuring 2
Available on: HBO
Lightning striking once in making an effective, truly spooky mainstream horror film is hard enough. But The Conjuring franchise really nailed things out of the gate with a sequel followup that is every bit as fun and terrifying as the ritual.
Patrick Wilson and Vera Farmiga return as paranormal investigators Ed and Lorraine Warren in The Conjuring 2. This time the Warrens head to Great Britain to attend to the Hodgson family, dealing with some poltergeist problems in their Enfield home. The source of the Enfield haunting's activity contains some of the most disturbing and terrifying visuals in the entire Conjuring franchise and helped to set up a (sadly pretty bad) spinoff sequel in The Nun.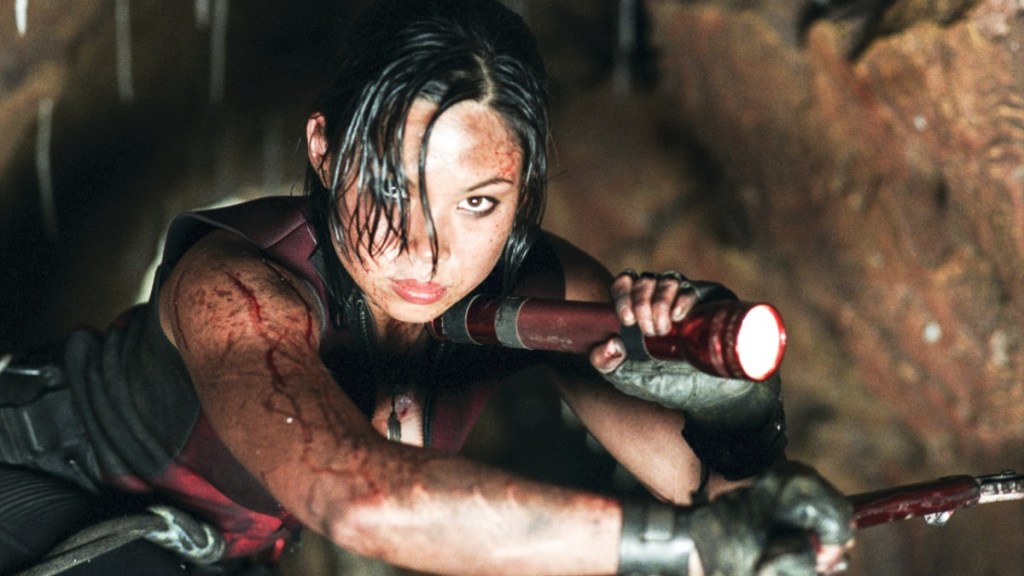 The Descent
Available on: Netflix, Amazon
Anyone who has ever gone cave-diving, spelunking, or even just so much as stepped a pinky toe inside a cavern can attest to their potential horror. Sure, exploring any cave can be a fun little adventure. Take one wrong step and head down the wrong path, however, and you're in for one hell of a time.
The Descent takes that concept of getting lost in a cave and then just casually throws in some flesh-eating subterranean humanoids. The Descent features six young women who decide to take a vacation into a cavern in the Appalachian Mountains. It doesn't take long for the disorientation to begin, the violence to start, or the freaks to come out.
The Descent is a superb modern horror movie that rightfully jumpstarted the action and horror career of director Neil Marshall.
Emelie
Available on: Netflix
Babysitting is a strange job. Parents need some time away from the kids for date nights and other events, of course. So they trust whatever local teen who needs $15 an hour to somehow keep their kids alive for a few hours. More often than not things go perfectly smoothly. But what if you pick the wrong babysitter? Even more terrifyingly, what if you pick the right babysitter but unbeknownst to you that's not the person who shows up to your house that night?
Emelie is a 2015 horror film that exploits these fears perfectly. Sarah Bolger stars as the titular babysitting monsters and does such a good job I don't know how she can be let around children ever again. Emelie is like an old urban legend writ terrifyingly large – just like all the best horror films are.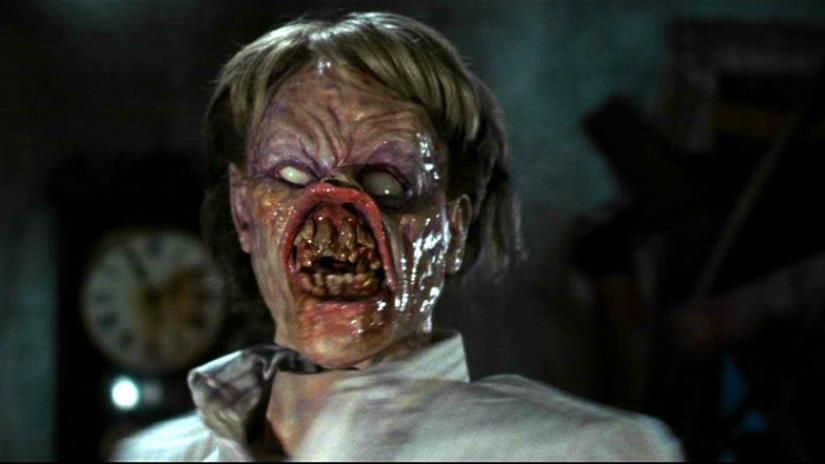 The Evil Dead
Available on: Netflix
1981's The Evil Dead is nothing less than one of the biggest success stories in horror movie history.
Written and directed on a shoestring budget by Sam Raimi, The Evil Dead uses traditional horror tropes to its great advantage, creating a scary, funny, and almost inconceivably bloody story about five college students who encounter a spot of bother in a cabin in the middle of the woods. That spot of bother includes the unwitting release of a legion of demons upon the world.
The Evil Dead rightfully made stars of its creator and lead Bruce Campbell. It was also the jumping off point for a successful franchise that includes two sequels, a remake, a TV show, and more.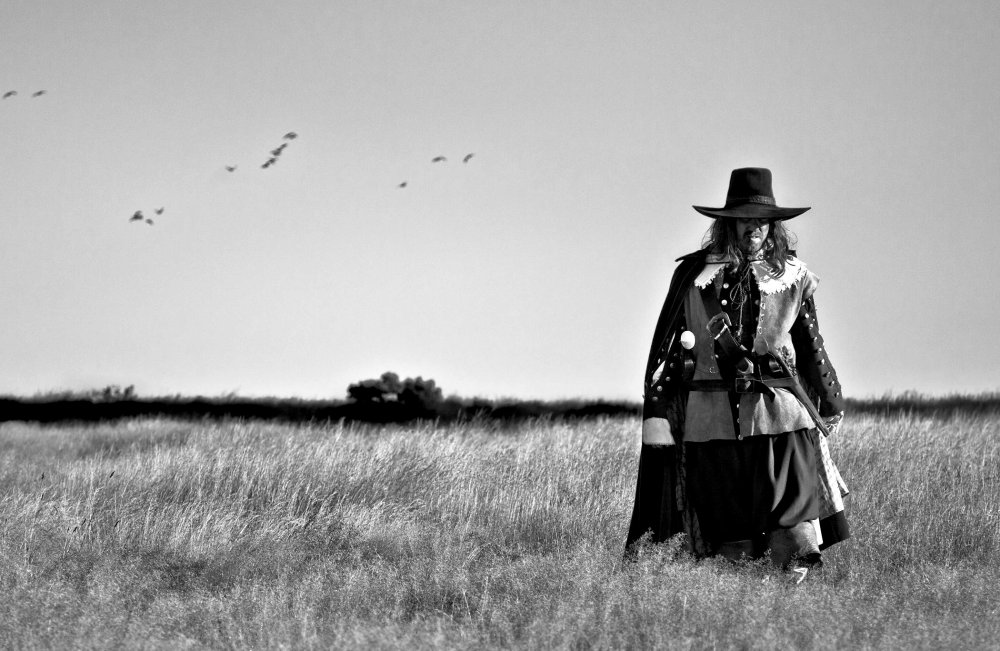 A Field in England
Available on: Amazon
2013's A Field in England presents compelling evidence that more horror movies should be shot in black and white.
Directed by British director Ben Wheatley, A Field in England is a kaleidoscope of trippy, cerebral horror. The film takes place in 1648, during the English Civil War. A group of soldiers is taken in by a kindly man, who is soon revealed to be an alchemist. The alchemist takes the soldiers to a vast field of mushrooms where they are subjected to a series of mind-altering, nightmarish visions.
A Field in England is aggressively weird, creative, and best of all clocks in at exactly 90 minutes.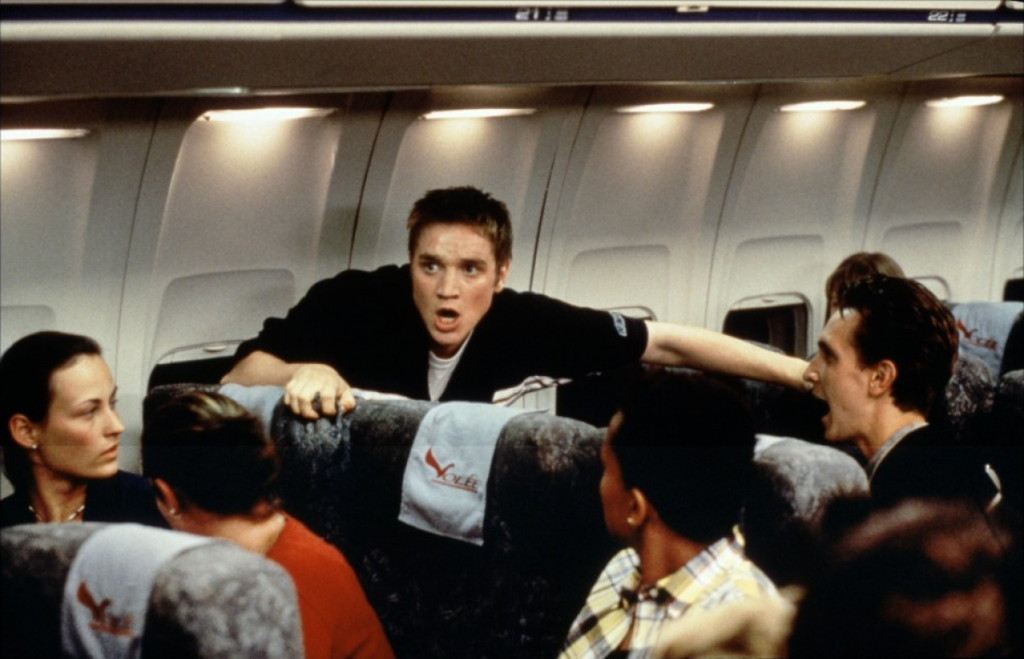 Final Destination
Available on: Netflix
Final Destination is the end result of what happens when a studio stumbles upon a pun so dank they have no choice but to make a movie. You may know the term "final destination" as what flight attendants say when they ask you if you've reached the end of your aviation journey or if you're on a layover. "Final destination" could also conceivably mean "the grave."
You marry those two concepts and you get a movie about a group of teenagers who cheat death by receiving a premonition that a plane will crash before take off and exiting. Not to be cheated, death then does whatever it can to finally kill those meddling teens. Final Destination is a creative horror movie that lives up to its awesome pun title. Fun fact: it was originally written as a script for The X-Files.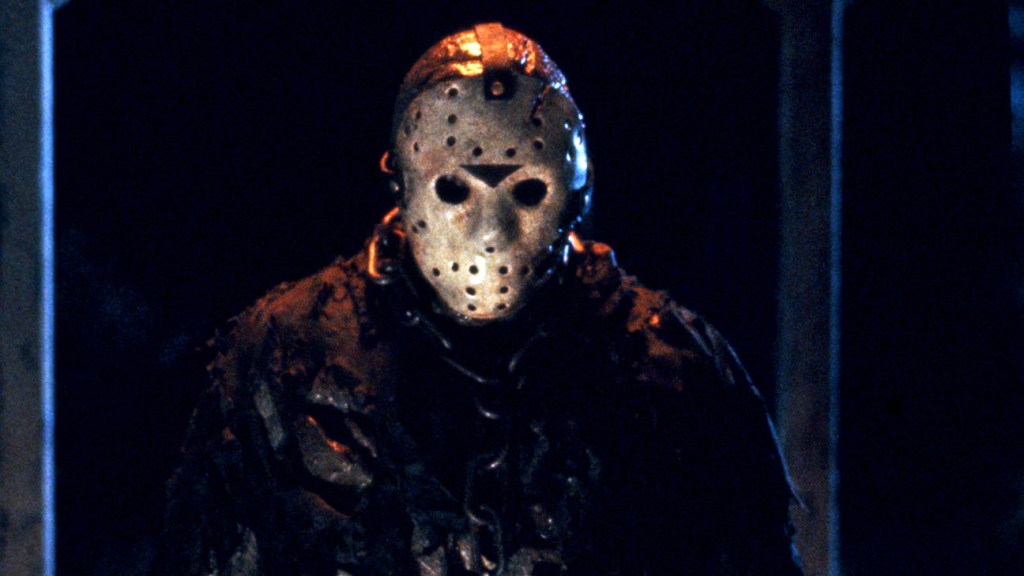 Friday the 13th
I know you see that screenshot of Jason in all his masked and machete'd glory above, and are feeling a white-hot burning horror movie nerd triggering like never before. "BUT JASON DIDN'T APPEAR IN THE FLESH IN THE ORIGINAL FRIDAY THE 13TH
I know, I know. He didn't. And it's all the better movie for it. The original Friday the 13th is a must watch for horror fans and non-horror fans alike. It features so many hallmarks of the slasher drama that we've grown to love. And yes, there is no actual Jason. The screengrab just looks cool.
Green Room
Available on: Netflix
Green Room is a shockingly conventional horror movie despite not having all of the elements we traditionally associate with them. There are no monsters or the supernatural in Green Room.
Instead all monsters are replaced by vengeful neo-Nazis and the haunted house is replaced by a skinhead punk music club in the middle of nowhere in the Oregon woods. The band The Aint Rights, led by bassist Pat (Anton Yelchin) are locked in the green room of club after witnessing a murder and must fight their way out.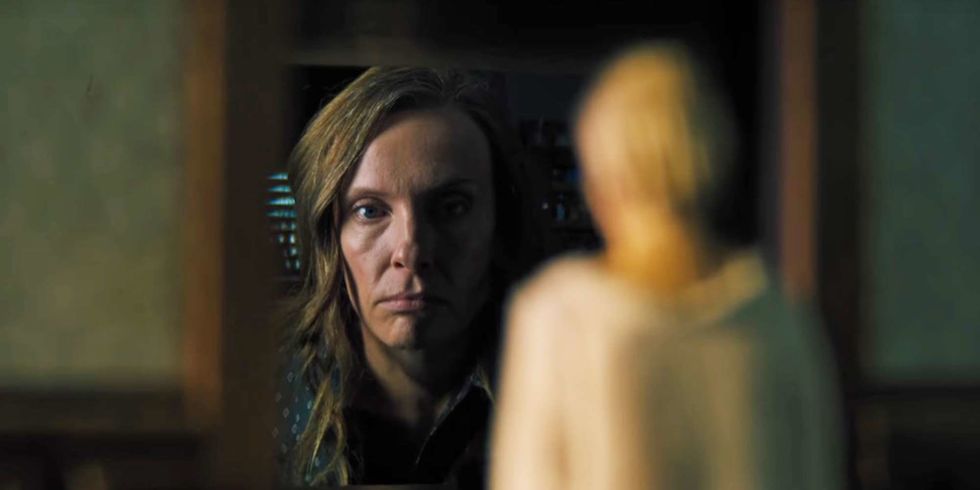 Hereditary
Between Hereditary and The Haunting of Hill House 2018 was a great year for turning familial trauma into horror.
Written and directed by Ari Aster, Hereditary follows the Graham family as they deal with the death of their secretive grandmother. As Annie Graham (Toni Collette) comes to terms with the loss, she begins to realize that she may have inherited a mental illness from her late mother…or something worse.
Hereditary is terrifying because it asks a deceptively simple but truly creepy question: what do we really inherit from our family?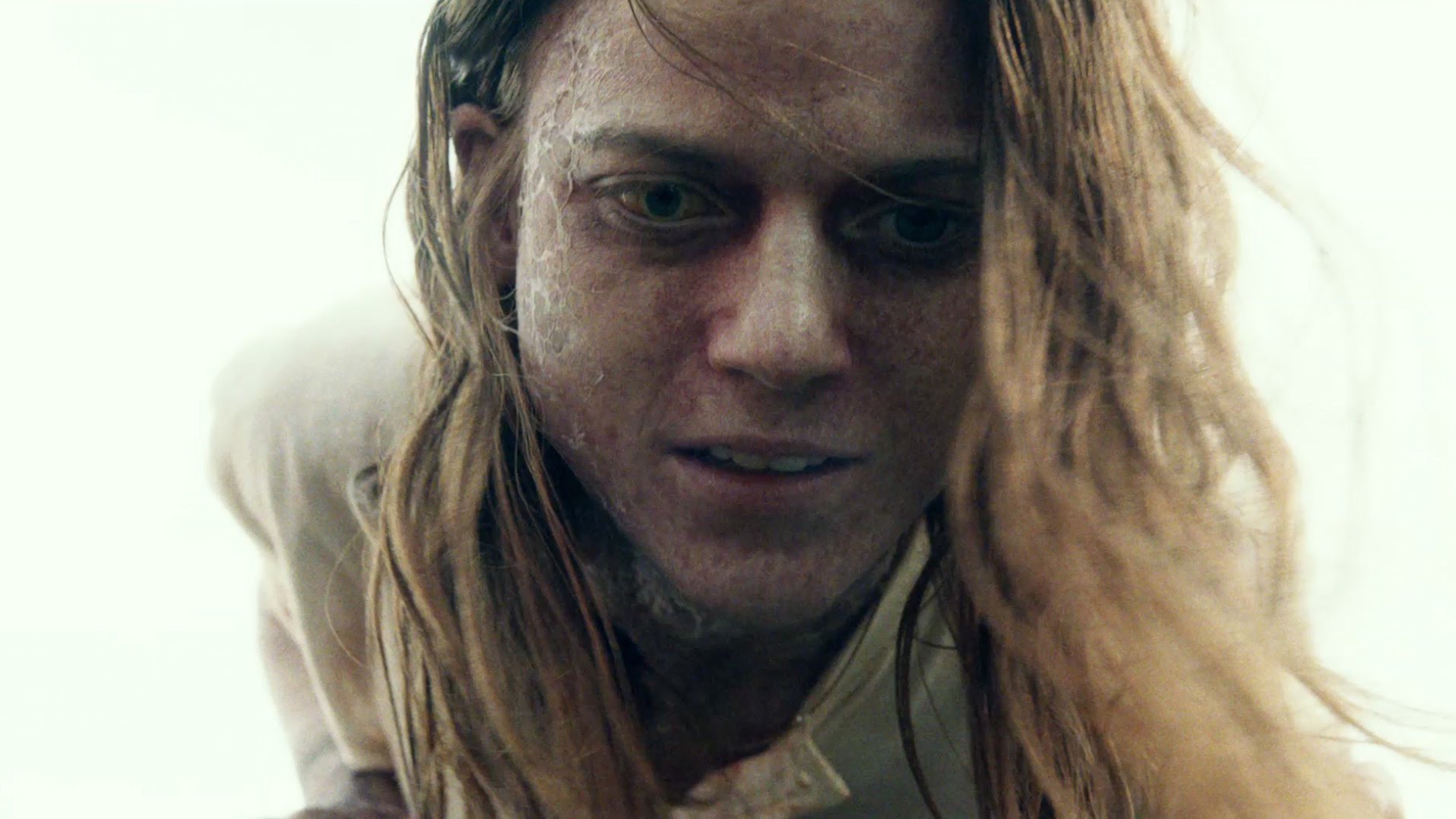 Honeymoon
Available on: Hulu
Honeymoon is another welcome step for Game of Thrones Ygritte actress Rose Leslie. She and Harry Treadaway star in this science fiction horror film from Leigh Janiak.
Honeymoon fittingly begins with a newly-married couple, Bea and Paul going on their honeymoon. Bea and Paul decide that the best honeymoon spot will be a secluded cabin in the middle of the woods (dummies!). Once they arrive, they discover that it's not so secluded after all.
Honeymoon taps into the (probably mostly male) fears of someone changing forever once you've pledged your life and bank account to them. Change is a frequent theme in Honeymoon and the movie knows how to exploit our fear of it perfectly.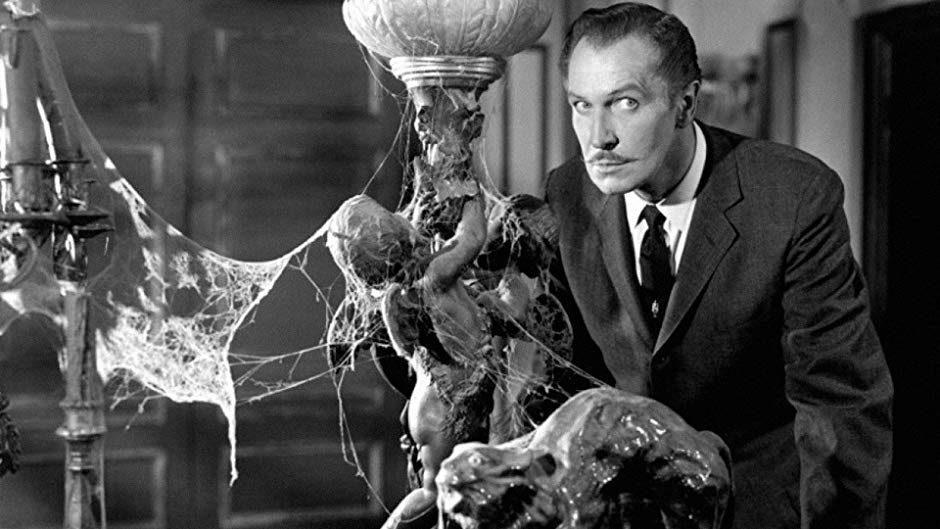 House on Haunted Hill
Available on: Amazon Prime
What would you do for $10,000? How about surviving a night in a mansion haunted by murder victims and owned by a psychotic millionaire? Seems like a party trick until people actually start dying.
Vincent Price is the master and mastermind of a house that suddenly makes everyone homicidal—but the real pièce de résistance is what dances out of a vat of flesh-eating acid.
Some vintage horror never dies, and this 1959 classic is immortal.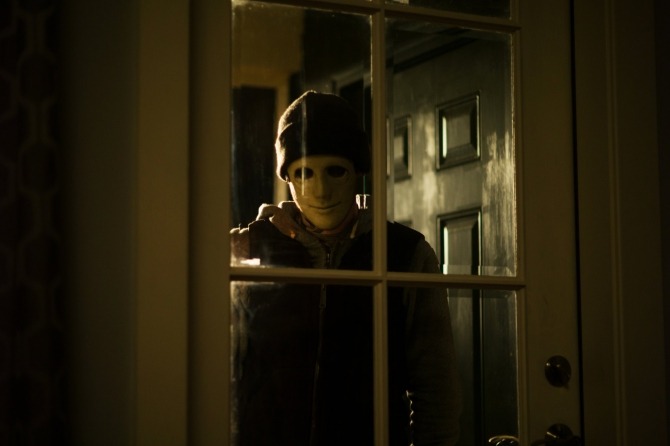 Hush
In his follow-up to the cult classic Oculus, Mike Flanagan makes one of the cleverer horror movies on this list. Hush is a thrilling game of cat-and-mouse with the typical nightmare of a home invasion occurring, yet it also turns conventions of that familiar terror on its head. For instance, the savvy angle about this movie is Kate Siegel (who co-wrote the movie with Flanagan) plays Maddie, a deaf and mute woman living in the woods alone. Like Audrey Hepburn's blind woman from the progenitor of home invasion stories, Wait Until Dark (1967), Maddie is completely isolated when she is marked for death by a menacing monster in human flesh.
Further, like the masked villains of so many more generic home invasion movies (we're looking square at you, Strangers), John Gallagher Jr.'s "Man" wears a mask as he sneaks into her house. However, the functions of this story are laid bare since we actually keep an eye on what the "Man" is doing at all times, and how he is getting or not getting into the house in any given scene. He is not aided by filmmakers who've given him faux-supernatural and omnipotent abilities like other versions of these stories, and he's not an "Other;" he is a man who does take his mask off, and his lust for murder is not so much fetishized as shown for the repulsive behavior that it is. And still, Maddie proves to be both resourceful and painfully ill-equipped to take him on in this tense battle of wills.
All of this inversion and shrewdness makes Hush one of several excellent horror movies to come out of 2016.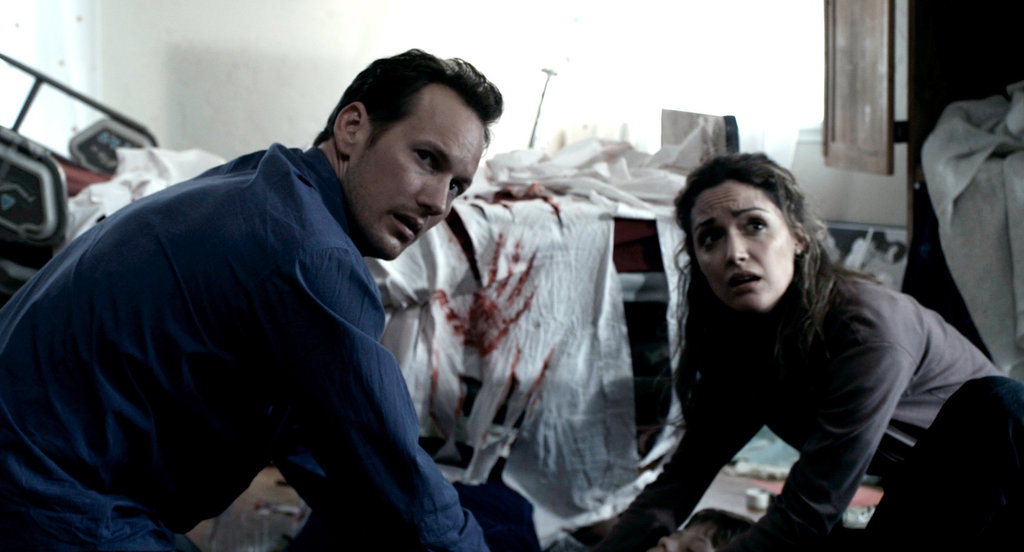 Insidious
Available on: Netflix
Insidious is the start of a multi-film horror franchise and a pretty good one at that. Patrick Wilson and Rose Byrne star as a married couple Josh and Renai Lambert who move into a new home with their three kids. Shortly after they move in, their son Dalton is drawn to a shadow in the attic and then falls into a mysterious coma from which they can't wake him.
It's at this point that the Lamberts do what horror fans always yell at characters to do: they move out of the damn house! Little do they know, however, that some hauntings go beyond mere domiciles.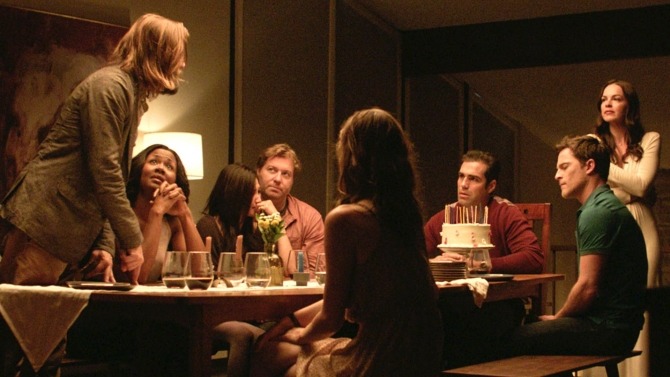 The Invitation
Available on: Netflix
Seeing your ex is always uncomfortable, but imagine if your ex-wife invited you to a dinner party with her new husband? That is just about the least creepy thing in this new, taut thriller nestled in the Hollywood Hills. Indeed, in The Invitation Logan Marshall-Green's Will is invited by his estranged wife (Tammy Blanchard) for dinner with her new hubby David (Michael Huisman of Game of Thrones). David apparently wanted to extend the bread-breaking offer personally since he has something he wants to invite both Will and all his other guests into joining. And it isn't a game of Scrabble…
Intense, strange, and not what you expect, this is one of the more inventive thrillers of 2016.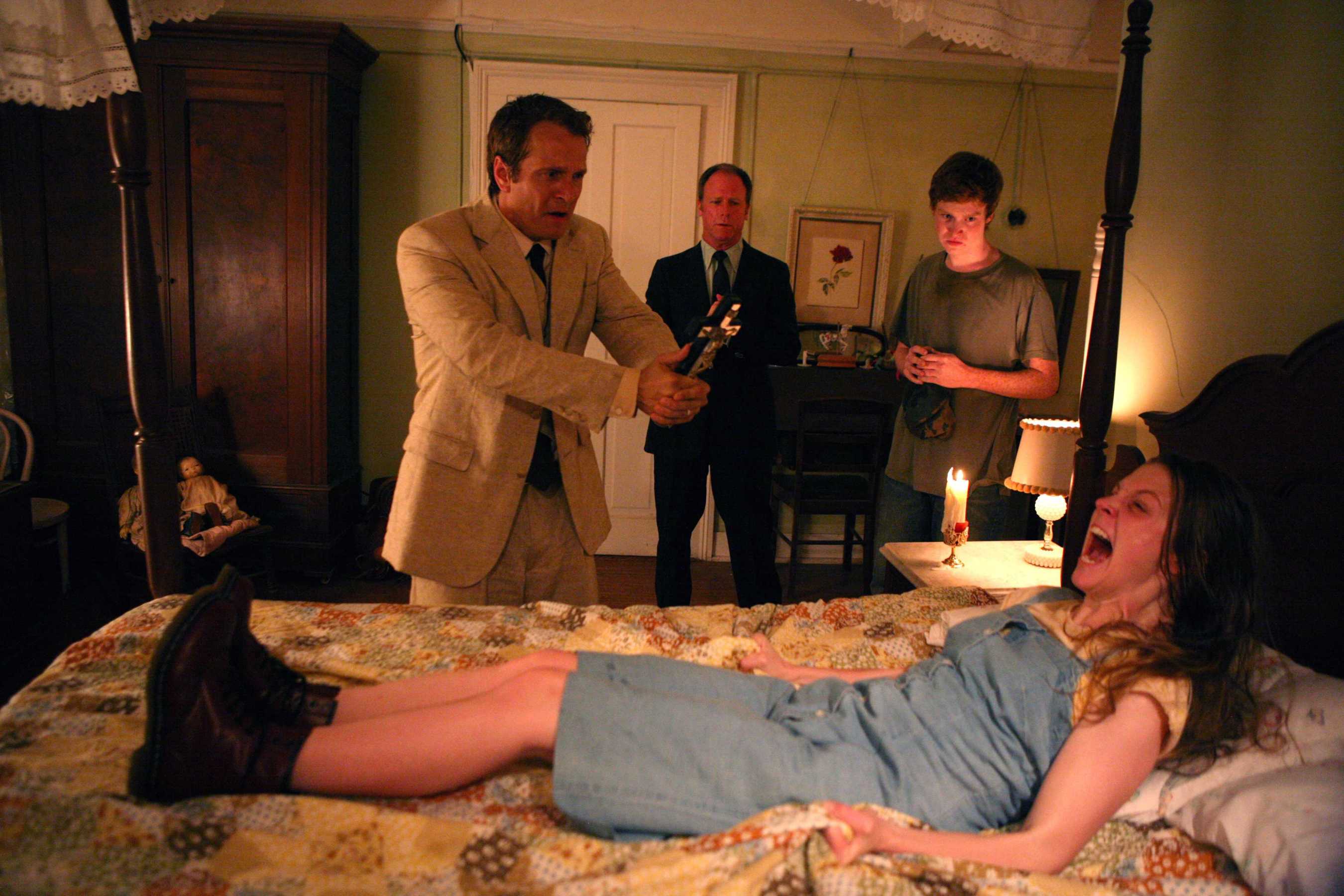 The Last Exorcism
Available on: Netflix
What could possibly make an exorcism movie scarier? Well, what about an exorcism movie, found footage style? The success of The Blair Witch Project ushered in the era of found footage horror films, and while many of them were misses, The Last Exorcism falls firmly into the "hit category.
The Last Exorcism follows evangelical minister Cotton Marcus (Patrick Fabian) who decides to allow a film crew perform his last ever exorcism, as he no longer believes in the rite. Unfortunately for Cotton, this last exorcism turns out to be less of a fraud than he anticipated.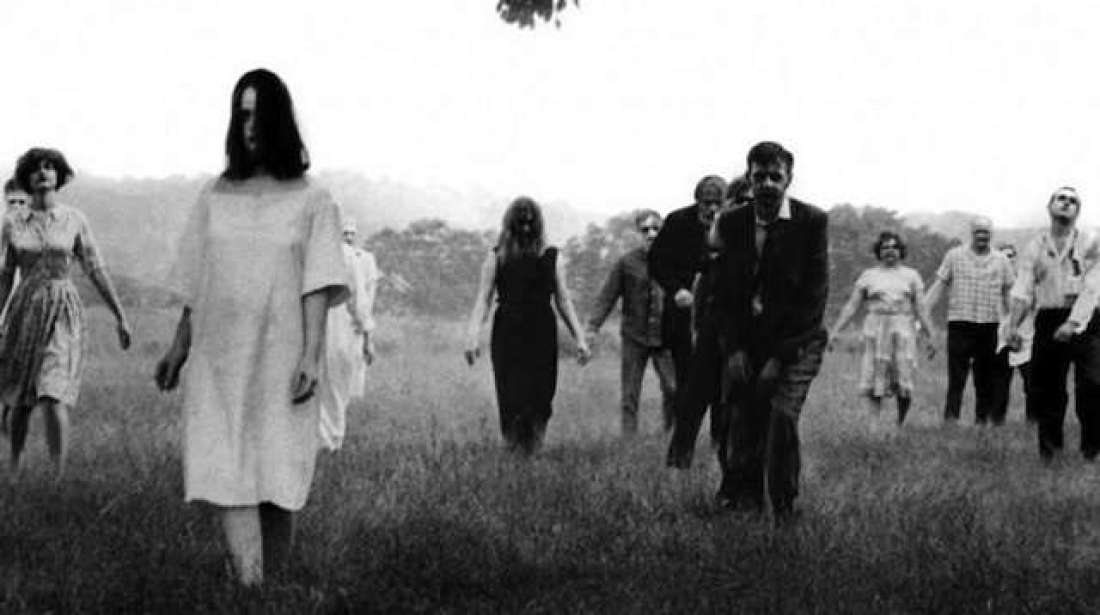 Night of the Living Dead
Available on: Amazon Prime
George A. Romero's 1968 zombie classic The Night of the Living Dead messed up the minds of late '60s moviegoers as much as it messed with every horror movie that followed. Shot on gritty black and white stock, the film captures the desperate urgency of a documentary shot at the end of the world. It is a tale of survival, an allegory for the Vietnam War and racism and suspenseful as hell freezing over.
Night of the Living Dead set a new standard for gore, even though you could tell some of the bones the zombies were munching came from a local butcher shop. But what grabs at you are the unexpected shocks. Long before The Walking Dead, Romero caught the terror that could erupt from any character, at any time.
They're coming to get you. There's one of them now!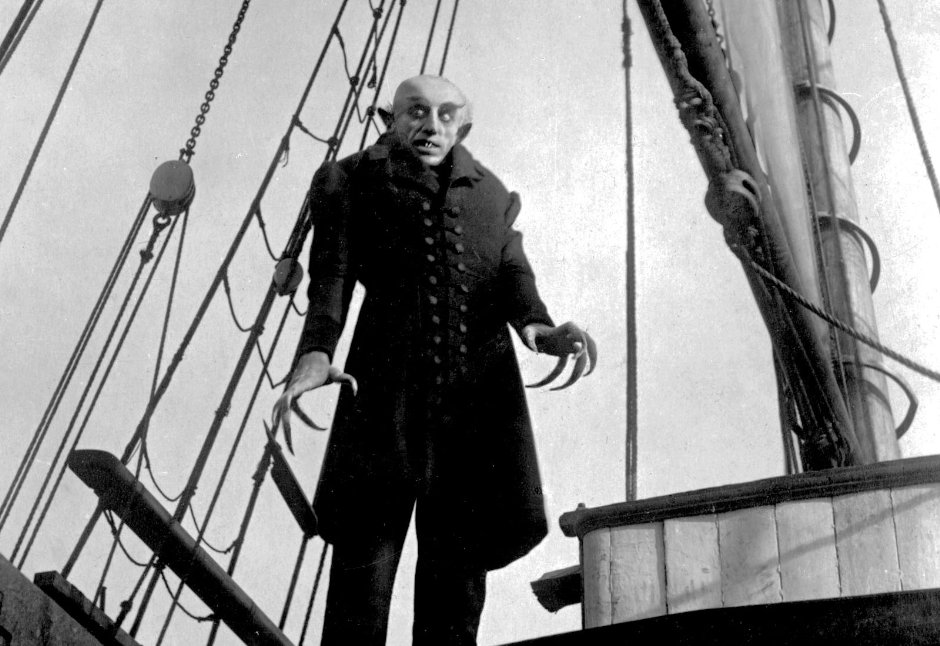 Nosferatu
Available on: Amazon Prime
Nothing beats a classic, and that's exactly what Nosferatu is. As the unofficial 1922 adaptation of Bram Stoker's Dracula, this German Expressionist masterpiece was almost lost to the ages when the filmmakers lost a copyright lawsuit with Stoker's widow (who had a point). As a result, most copies were destroyed…but a precious few survived
This definitive horror movie from F.W. Murnau might be a silent picture, but it is a haunting one where vampirism is used as a metaphor for plague and the Black Death sweeping across Europe. When Count Orlock comes to Berlin, he brings rivers of rats with him and the most repellent visage ever presented by a cinematic bloodsucker. The sexy vampires would come later, starting with 1931's more polished vision of Count Dracula as legendarily played by Bela Lugosi, but Max Schreck is buried under globs of makeup in Nosferatu making him resemble an emaciated cadaver. Murnau plays with shadow and light to create an intoxicating environment of fever dream repressions. But he also creates the most haunting cinematic image of a vampire yet put on screen.
Check it out.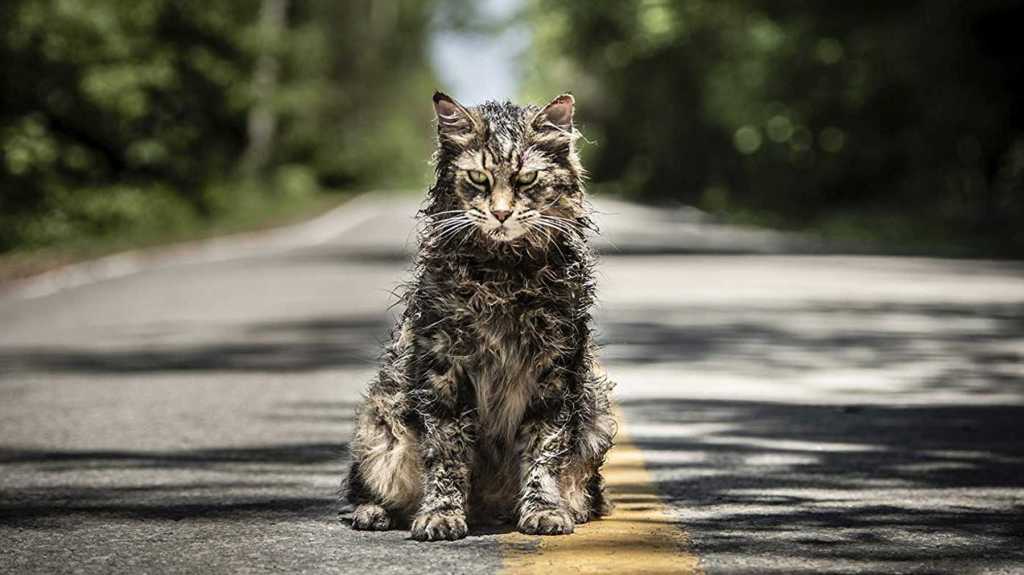 Pet Sematary (2019)
Available on: Amazon, Hulu
After the classic Stephen King novel of the same name and Mary Lambert's 1989 movie, what could there possibly be left to say about Pet Sematary? Quite a lot actually! Directors Kevin Kölsch and Dennis Widmyer breathe new life into this old tale…not unlike a certain "sematary" itself.
Jason Clarke stars as Louis Creed, an ER doctor from Boston who moves his family to rural Ludlow, Maine to live a quieter life. Shortly into their stay, Louis and his wife Rachel (Amy Semeitz) experience an unthinkable tragedy. That's ok though as neighbor Jud Crandall (John Lithgow) knows a very peculiar place that can help.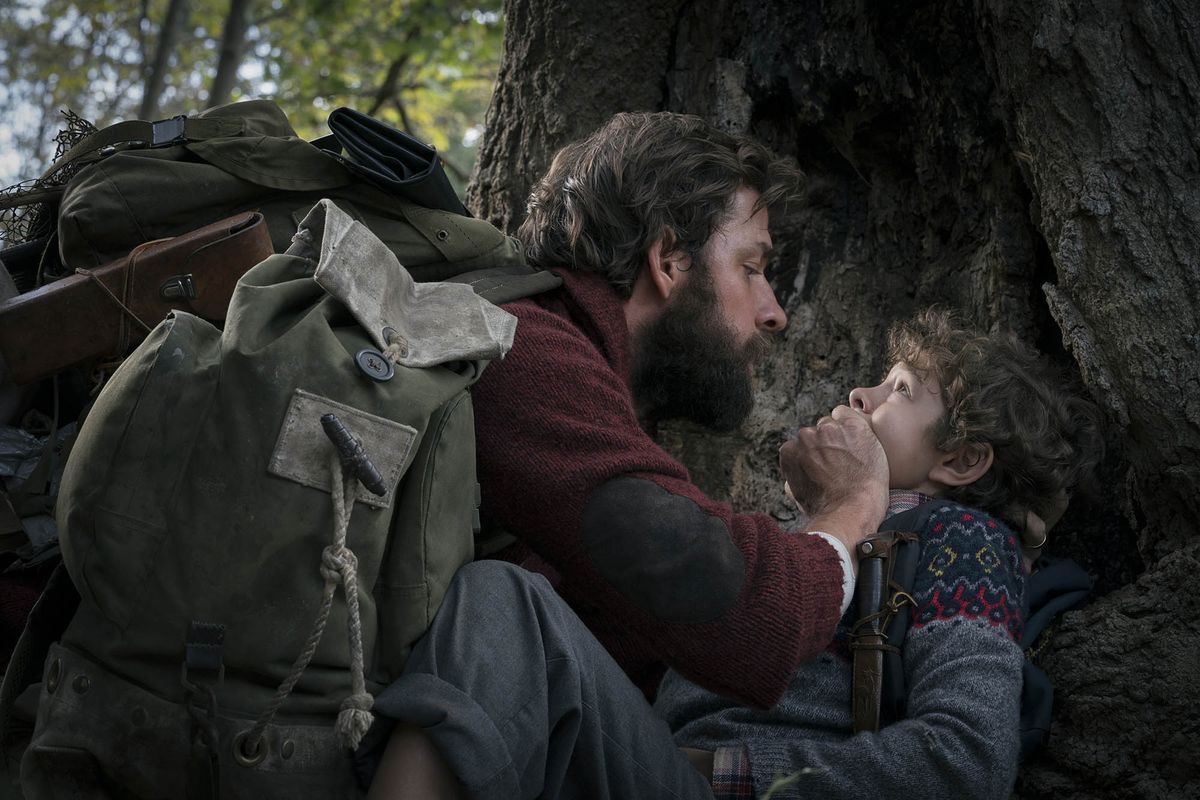 A Quiet Place
Available on: Amazon, Hulu
Thanks to a killer premise and excellent execution, A Quiet Place was one of 2018's best horror movies and now it's ready for a second life on streaming.
The film, directed by erstwhile Office star John Krasinski (who also stars in the project) follows the Abbott family as they try to survive a dangerous post-apocalyptic world. To make things even more difficult, however, the world is populated by blind creatures that also possess a devastatingly strong sense of hearing.
Father Lee and mother Evelyn (Emily Blunt) try to protect their children from these monsters – all the while not making a sound. The formula of A Quiet Place is destined to be oft-repeated for a reason. Horror really works when you're unable to scream.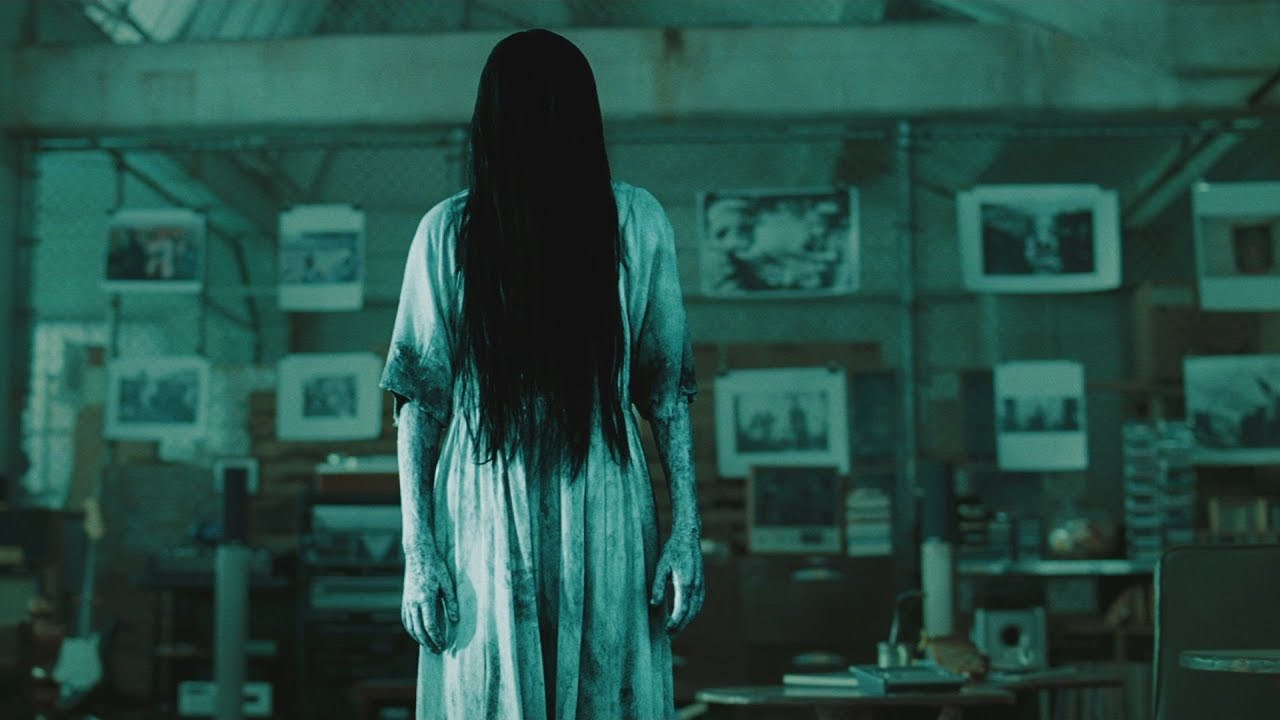 The Ring
Available on: Amazon, Hulu
How is this movie PG-13? I mean, I know how. There are no genitals or F-words in it. There isn't even really any gratuitous violence or gore. But when classifying what movies are appropriate for the youths, shouldn't the MPAA factor in "pants-shitting terror that will scar your teenage mind for life?" The Ring is a wonderfully terrifying movie.
It's the story of a video tape (lol remember those?) that after you watch it, you receive a phone call from a mysterious, scratchy voice informing you that you will die in seven days. The video tape and the phone caller have a 100% success rate in this whole dying in seven days thing. Naomi Watts stars as Rachel Keller, a journalist who wants to get to the bottom of this story. Little does she know it's at the literal bottom of a well.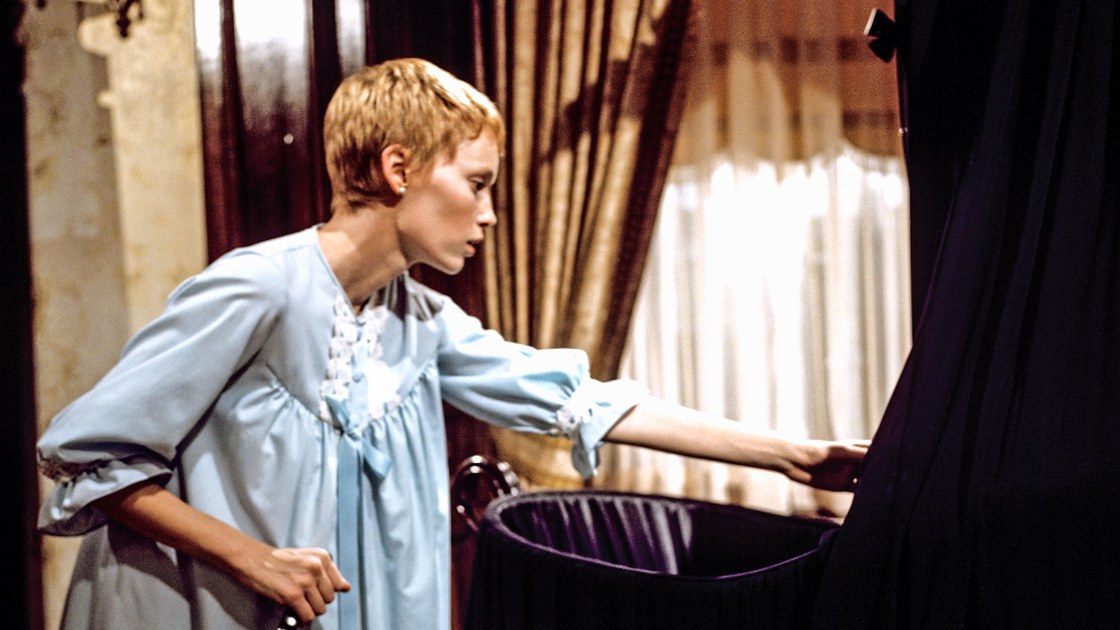 Rosemary's Baby
Available on: Netflix, Amazon
As if childbirth and pregnancy weren't terrifying enough, sometimes a Satanic cult wants to get its hands on your baby, making the whole thing worse. Mia Farrow stars as Rosemary, a nice if little naive young woman preparing to star a family with her husband, Guy (John Cassavetes).
Guy and Rosemary eventually conceive and things get a bit spooky from there. Rosemary's Baby is a classic for a reason and adeptly plays up both our cultural terror with all things Satanic and evil as well as our occasional fear and discomfort with our own bodies and children.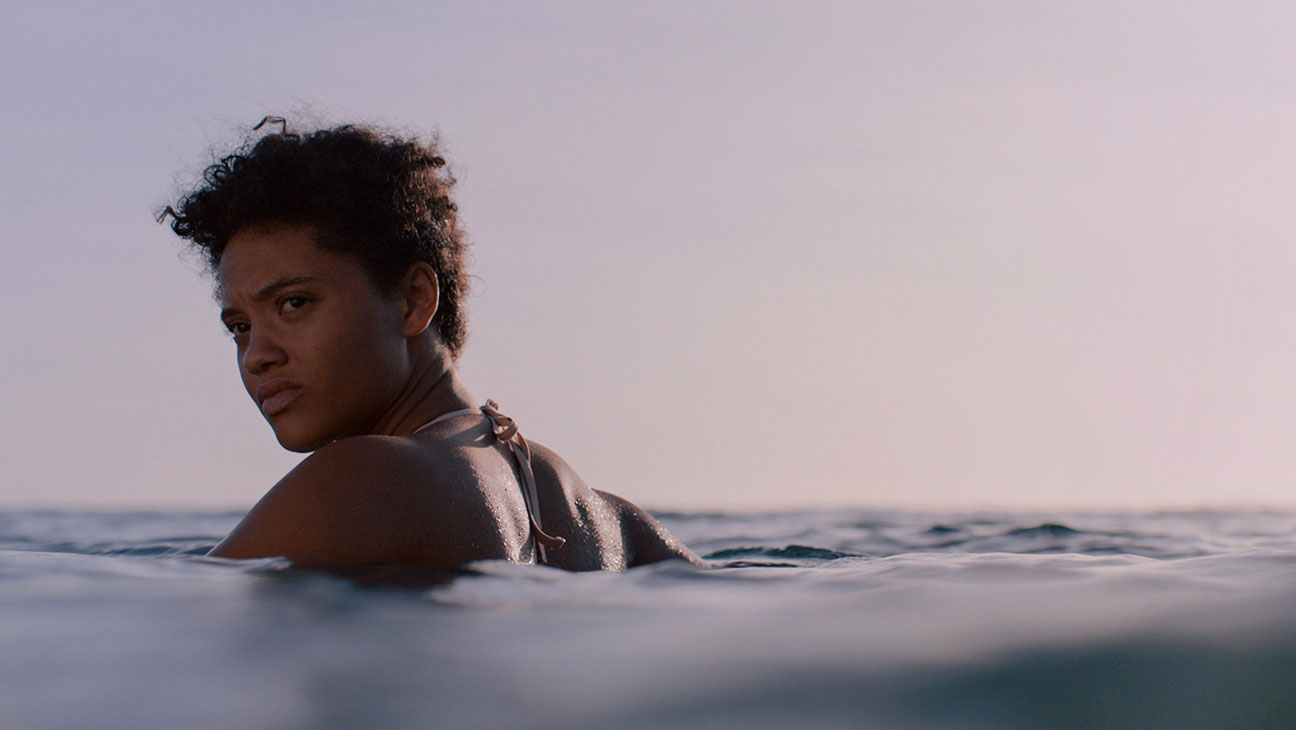 Sweetheart
Available on: Netflix
Don't let the name fool you, Sweetheart is very much a horror movie. What kind of horror movie, you ask? Well, after a boat sinks during a storm, young Jennifer Remming (Kiersey Clemons) is the only survivor. She washes ashore a small island and gets to work burying her friends, creating shelter, and foraging for food. You know: deserted island stuff.
Soon, however, Jenn will come to find that the island is not as deserted as she previously thought. There's something out there – something big, dangerous, and hungry. Sweetheart is like Castaway meets Predator and it's another indie horror hit for Blumhouse.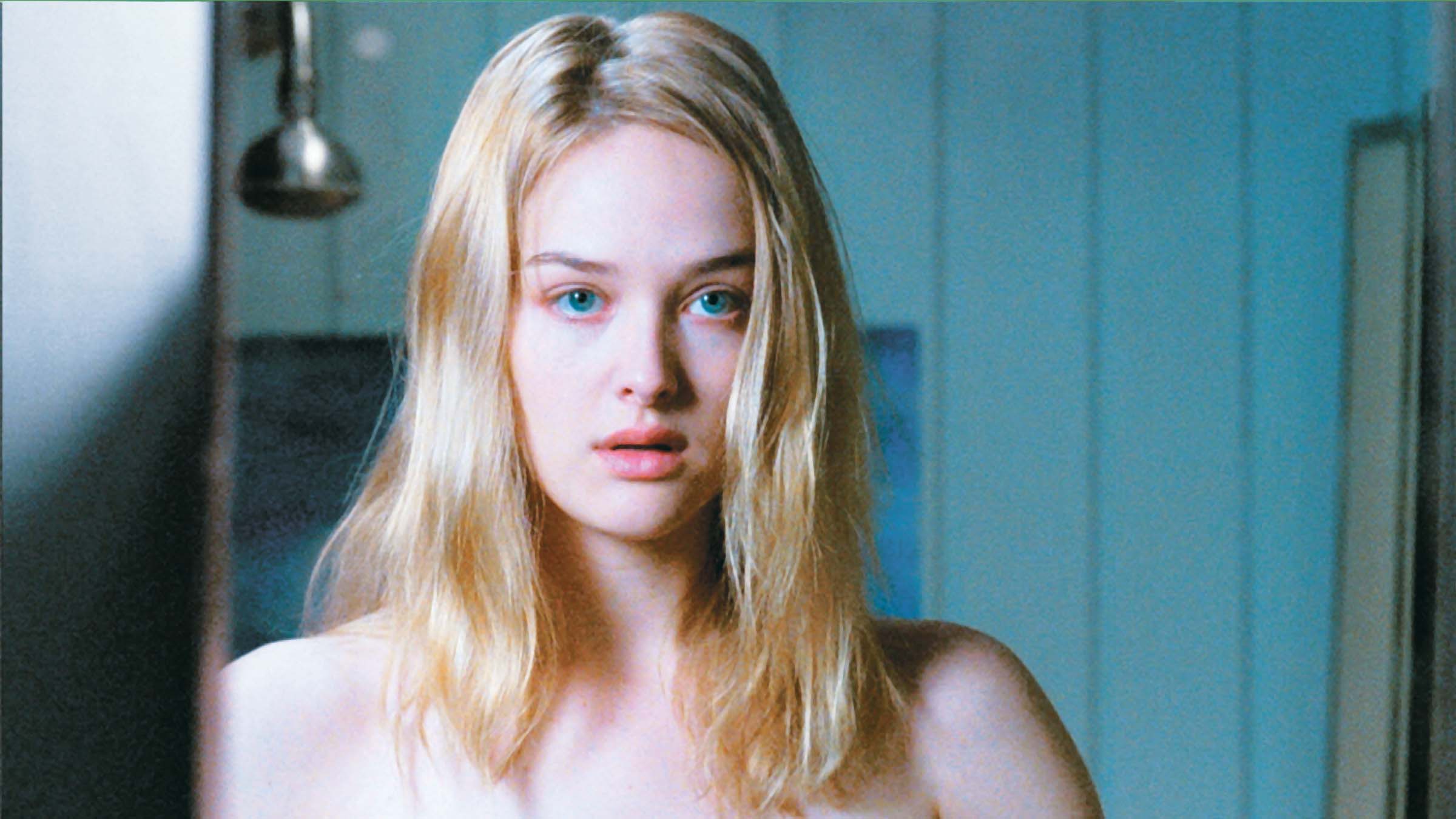 Teeth
Available on: HBO
Here's one that really cuts to the heart of the matter for the body horror mythology. In Teeth, Jes Weixler plays Dawn, a young woman who has not lost her virginity and is scared to do so. Dealing with heavy pressure from society to be both the virgin and the whore (she is in high school), she is in constant fear of her own body and sexuality.
Soon, young men are likewise terrified since she suffers from the condition "vagina dentata." No longer just a term to describe men's fascination and fear of female genitalia, the term in this film means actual dental teeth lying in wait for any man who takes advantage of her without her consent.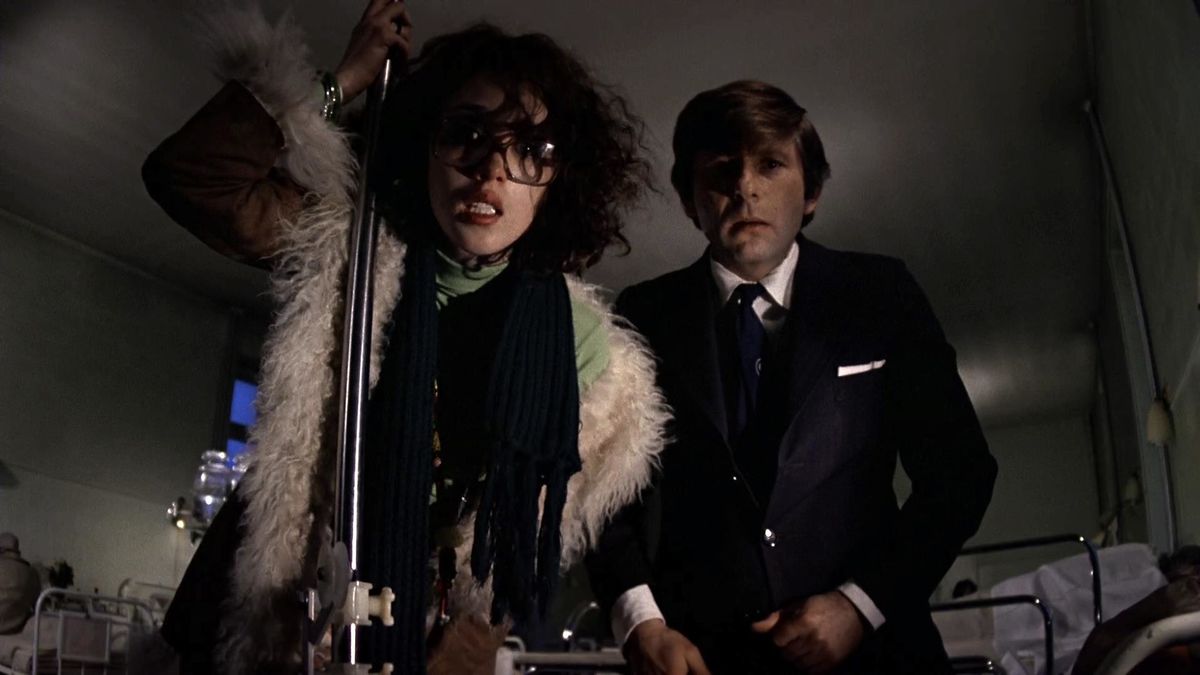 The Tenant
Available on: Amazon Prime
Roman Polanski, in addition to being a creep and outright sex criminal, has a grand fascination with apartments, directing an unofficial "Apartment Trilogy" with Repulsion, Rosemary's Baby, and The Tenant. And it's not hard to see why. There is something a little strange about dozens if not hundreds of relative strangers all calling the same place "home."
1976's The Tenant is the culmination of Polanski's obsession with communal living and in some ways is the creepiest. Polanski stars as Trelkovsky, a paranoid young file clerk who is on the verge of succumbing to the constant dread he feels. Things are exacerbated when Trelkovsky moves into a Parisian apartment and discovers the previous occupant killed herself. What follows is a tense and trippy exploration of fear itself.
Texas Chainsaw Massacre (1974)
Available on: Hulu
You've probably seen this one already, but this founding father of the slasher genre is a bit of a fairy tale when glimpsed at the right light. Some dumb kids wander into the wilderness, far away from the safety of civilization, on a trip to their grandparents' home.
But instead of reaching their destination, they wind up on the dinner table for the "Other," who in this case is a redneck family of cannibals with a crossdressing serial killer who's weapon of choice has an electric motor that makes a sweet hum as its blades tear into your flesh. When viewed like that, it might be worth seeing all over again, eh?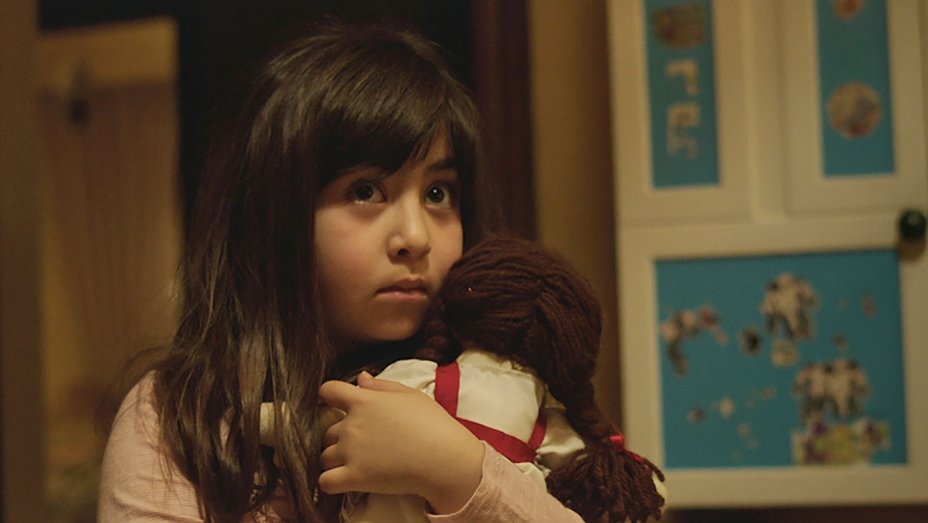 Under the Shadow
Available on: Netflix
This recent 2016 effort could not possibly be more timely as it sympathizes, and terrorizes, an Iranian single mother and child in 1980s Tehran. Like a draconian travel ban, Shideh (Narges Rashidi) and her son Dorsa (Avin Manshadi) are malevolently targeted by a force of supreme evil.
This occurs after Dorsa's father, a doctor, is called away to serve the Iranian army in post-revolution and war-torn Iran. In his absence evil seeps in… as does a quality horror movie with heightened emotional weight.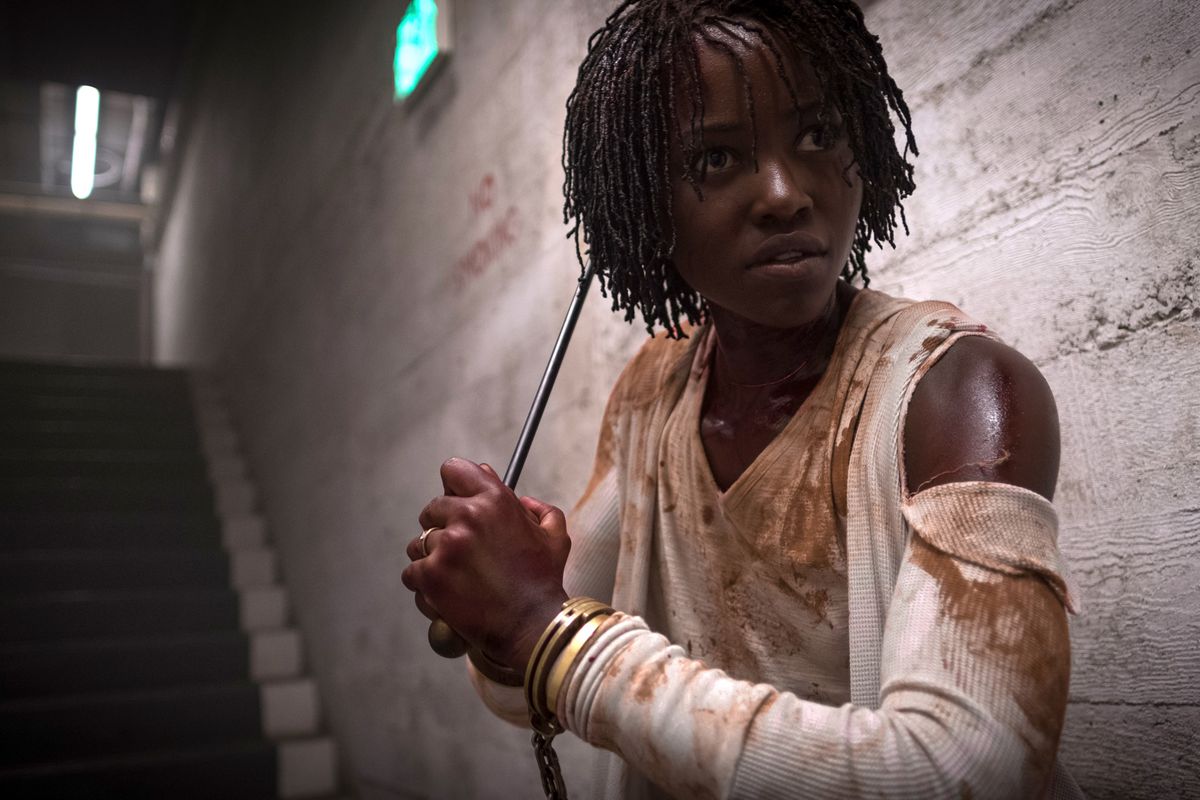 Us
Available on: HBO
Jordan Peele's debut feature Get Out was a near instant horror classic so anticipation was high for his follow-up. Thanks to an excellent script, Peele's deep appreciation of pop culture, and some stellar performances, Us more than lives up to the hype.
Us tells the story of the Wilson family from Santa Cruz. After a seemingly normal trip to a summer home and the beach, Adelaide (Lupita Nyong'o), Gabe (Winston Duke) and their two kids are confronted by their own doppelgangers, are weird, barely verbal, and wearing red. That's just the beginning of the horror at play for the Wilsons and the world. Fittingly, Us feels like a feature length Twilight Zone concept done right.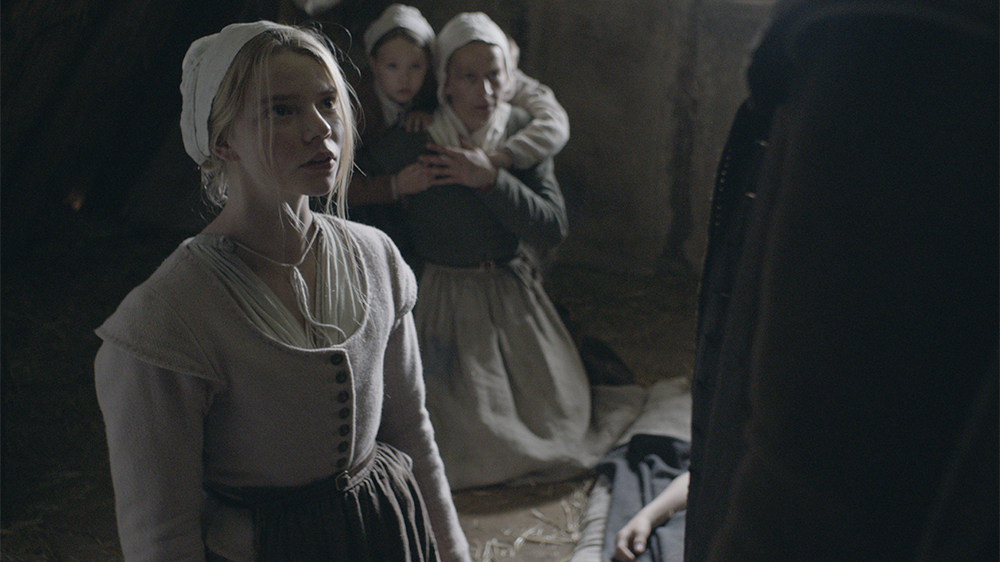 The Witch
Available on: Netflix
If you let The Witch lure you into its cruel and malevolent headspace, you will immediately realize that you are watching something genuinely depraved and entirely forbidden due to its 17th century unholiness. After all, it didn't get a thumb's up from Satanists because it was a generic thriller stuffed with jump scares!
This art house chiller that drops you in the middle of early-1600s New England for the kind of witching campfire tale that would give Puritans nightmares. And it is there that Robert Eggers' first film uses actual historic accounts from the local Calvinists about their real superstitions to give them life and heinous flesh (and an authentic Elizabethan accent).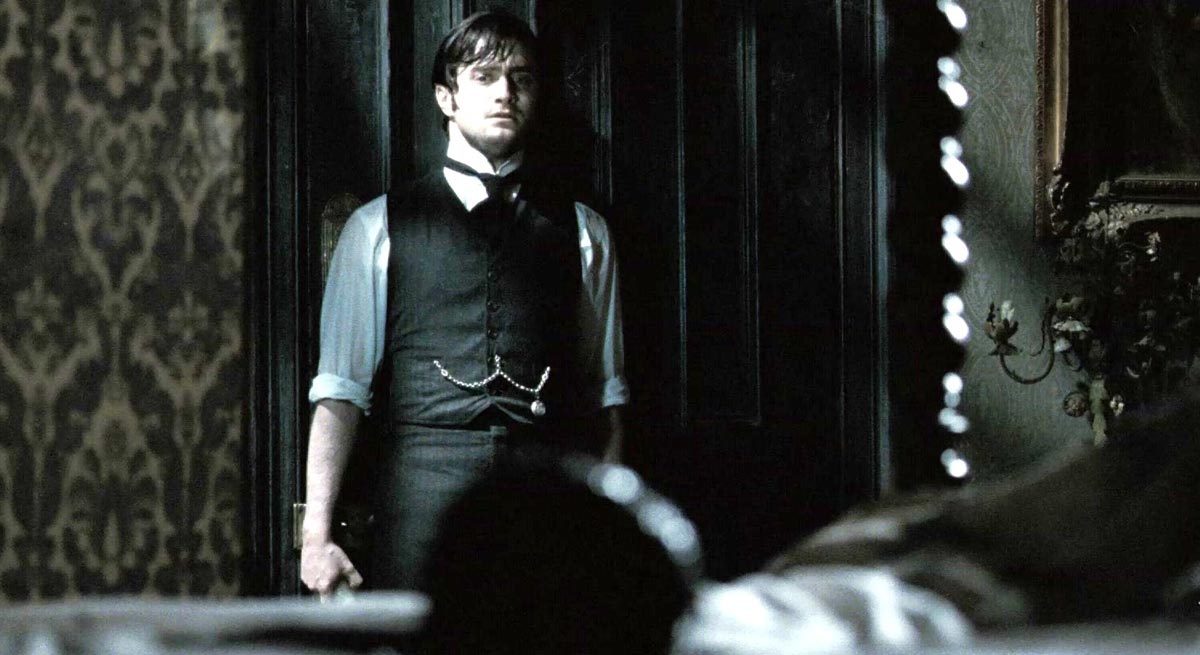 The Woman in Black
Available on: Amazon Prime
There is something eternally appealing to anyone who grew up reading ghost stories about a spooky old house, abandoned on a hill. Maybe that's why The Woman in Black's cruelty lies in the fact that the only victims of this haunted estate are the children of locals murdered simply because their parents—or total strangers—are too inquisitive for their own good.
Really, it's a nostalgia for an old school style of saying "boo," plus an impeccably creepy premise about a vengeful ghost who murders random children and keeps their souls in torment for her own amusement, that makes this worthwhile. That and a few of the tenser jump scare-a-thons in recent memory.