Features
DC Movies: Full DCEU Release Schedule
There's been another batch of release date shifts for upcoming DCEU movies, and we've got all the details from Black Adam to The Flash and more!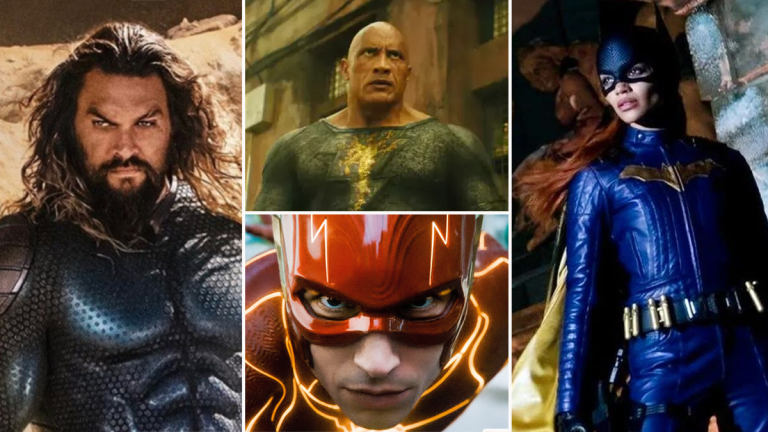 The DC Extended Universe is in full swing! With a healthy schedule of upcoming DC movies in development, the DCEU isn't going away anytime soon, and there's still lots to look forward to.
So, it's time to take a look at all of the DCEU superhero movies that will be released over the next few years. And trust us, there are a ton of them on the way, and we expect more details will be announced as we go forward. We have all the release dates for every one of 'em right here, as well as official details, the most interesting rumors, and suggestions for further reading where appropriate.
After the success of The Batman, here's a bright future for DCEU movies, but there have been a ton of recent release date changes that make this a little harder to keep track of. So, here's how this works, because the schedule is getting a little weird.
We're starting with the DC superhero movies that officially have release dates attached to them. Then we'll get into the stuff that we know for 100% certain is in development, but that don't have release dates yet. Then we'll get into some of the long shots, the projects that are announced but quiet or seemingly dead, at the bottom.
Keep in mind that many of these are the CURRENT release dates as of this update, and all of these are subject to change. We'll keep updating this with more information as we get it…
DC League of Super Pets
Release date: July 29, 2022
OK, fine, this isn't a DCEU movie project, and it's an animated movie. But unless you have no soul, how can you resist Krypto, Streaky, Ace, Comet, and the rest of the amazing super pets?
And what an incredible voice cast this one boasts! Dwayne Johnson is Krypto, Kevin Hart is Ace, the Bat-Hound, and Keanu Reeves is Batman! Kate McKinnon, John Krasinski, Vanessa Bayer, Natasha Lyonne, Diego Luna, Jameela Jamil, are along for the ride in undisclosed roles!
They had better be fighting the Brain Globes of Rambat in this movie, otherwise, we riot.
Black Adam
Release date: Oct. 21, 2022
Originally slated to be the villain of Shazam, Black Adam will instead be played by Dwayne Johnson in a solo movie. The character is certainly strong enough to sustain his own movie. Adam Sztykiel (Due Date, Diary of a Wimpy Kid: The Long Haul) is writing with Jaume Collet-Serra set to direct.
This is the kind of thing that could work as a nifty prequel to further flesh out the mystical world of Shazam if they choose to go that route. More importantly, this movie will feature the DCEU introduction of the Justice Society of America, including Aldis Hodge as Hawkman, Pierce Brosnan as Dr. Fate, Quintessa Swindell as Cyclone, and Noah Centineo as Atom Smasher!
And wouldn't you know it? The Black Adam release date is right before…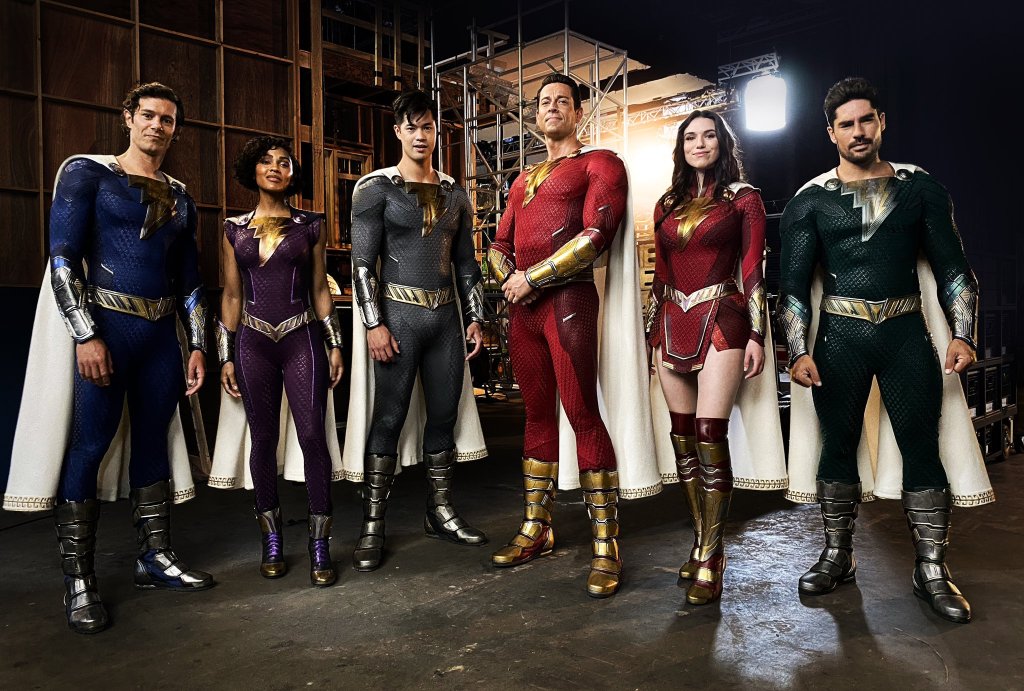 Shazam 2: Fury of the Gods
Release date: Dec. 16, 2022
Shazam 2 is now officially called Shazam: Fury of the Gods and…that's about all we know about it right now.
One thing is for sure, though, this movie will retain the look, feel, and charm that made the first one so successful, since both director David F. Sandberg and writer Henry Gayden are returning. And this time we'll have an entire Shazam family to help out, and they've got sharp new costumes!
It appears that the Shazam family will be taking on the Daughters of Atlas in this movie. Hespera (Helen Mirren), Kalypso (Lucy Liu), and another currently unnamed character played by Rachel Zegler.
Wait…did we mention the Sinbad cameo? No, really!
Warner Bros. apparently feels so good about Shazam: Fury of the Gods that they just moved its release date UP by seven months from 2023 to 2022, so that's a great sign!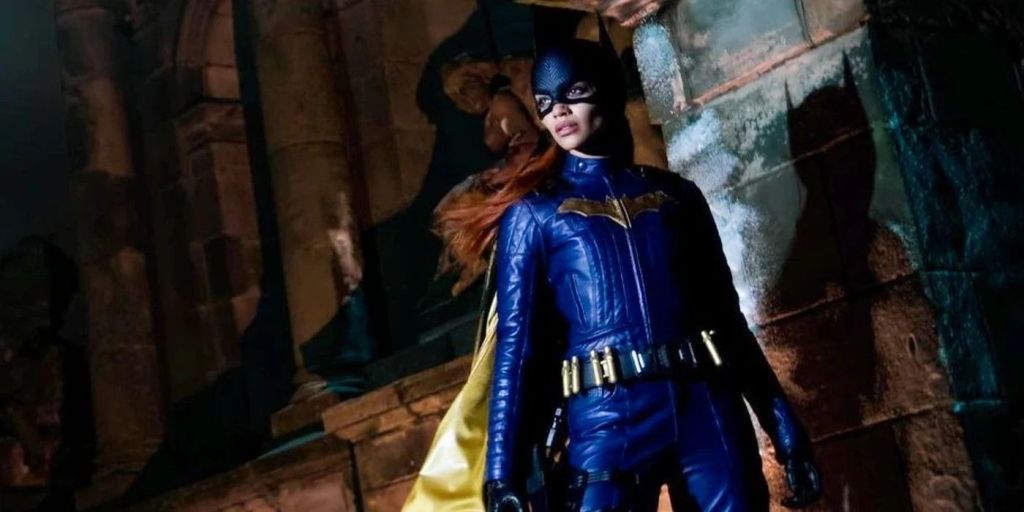 Batgirl
Release Date: TBD/late 2022
Christina Hodson is writing with Bad Boys for Life directors Adil El Arbi and Bilall Fallah helming the Batgirl movie. Leslie Grace stars as Barbara Gordon, JK Simmons reprising his role as Commissioner Gordon, Brendan Fraser as Firefly, and Michael Keaton as Batman. Yes, you read that right.
The film will be released on HBO Max in late 2022, but don't be surprised if this bumps to 2023, as it may have ties to The Flash movie.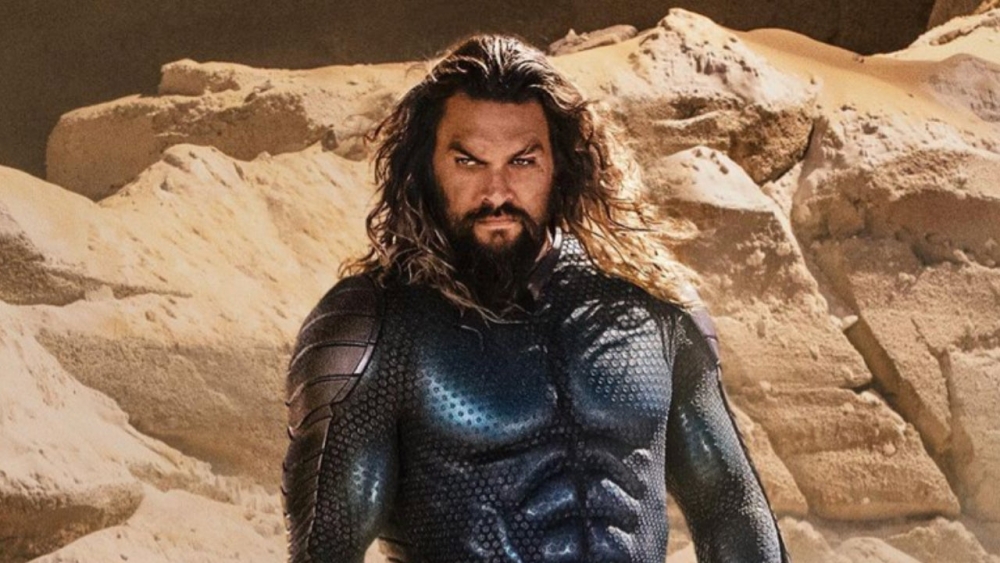 Aquaman 2: Aquaman and The Lost Kingdom
Release Date: March 17, 2023
After it made a billion dollars at the box office, you bet your trident that Aquaman 2 is happening! And it has a cool, suitably adventurous title: Aquaman and the Lost Kingdom.
Right now the plan is for James Wan to remain involved and start developing the movie, but he won't decide whether or not to direct it until there's a script in place. Fair enough. Patrick Wilson seems set to return, though, and of course, Jason Momoa will be back.
The Flash
Release Date: June 23, 2023
Andy Muschietti (of Warner Bros' IT movies) is the latest director to try and get The Flash movie to the screen. This project has had a really rough road. Christina Hodson, who clearly made the studio happy with her Birds of Prey script, is writing.
Ezra Miller will reprise his Justice League role as Barry Allen. Kiersey Clemons is Iris West. Ron Livingston will play Barry's father, Dr. Henry Allen (replacing Billy Crudup who played the role in Justice League). But here's where things get crazy…Ben Affleck will return to the role of Batman for this movie. And Michael Keaton will ALSO return to the role of Batman for this movie!
How is this possible? Because it's based on the DC Comics Flashpoint story, which for the purposes of the movies will be used to create a big screen multiverse. Wow.
Oh, and it that's not enough, this movie will introduce Supergirl to the DCEU, played by Sasha Calle!
Blue Beetle
Release Date: Aug. 18, 2023
There's a Blue Beetle movie in the works. This one focuses on Jaime Reyes, the magical tech powered teenage hero who wields a mysterious scarab that grants him tremendous abilities. Gareth Dunnet-Alcocer (Miss Bala) is writing the script, with Angel Manuel Soto (Charm City Kings) directing. The film stars Xolo Maridueña as Jaime Reyes, Bruna Marquezine, Belissa Escobedo, and What We Do In The Shadows fan-fave Harvey Guillen.
We wrote more about Blue Beetle here.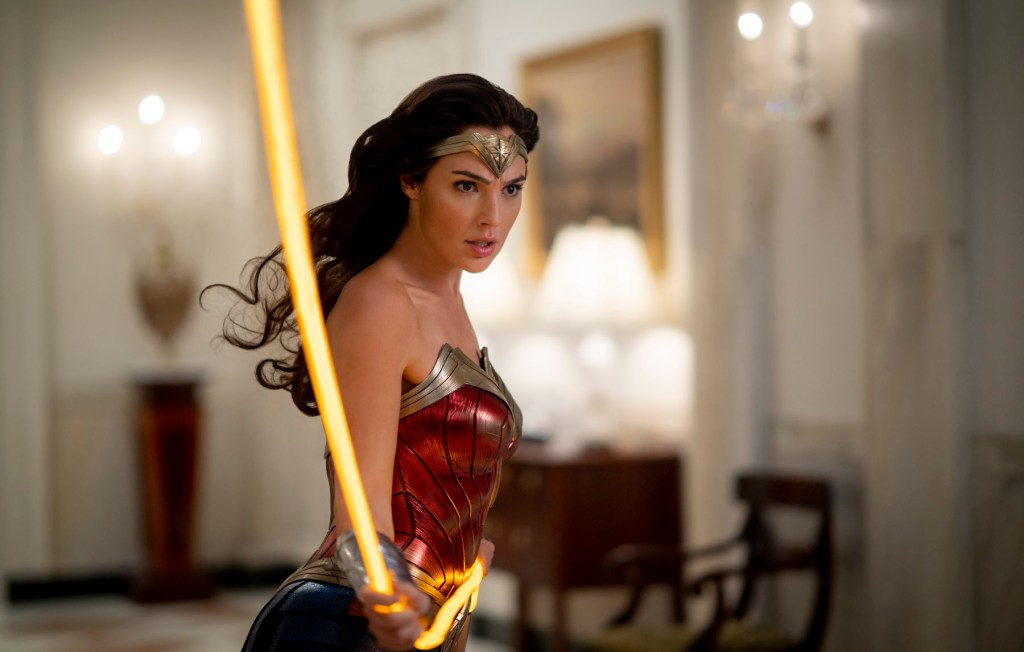 Wonder Woman 3
Release date: TBD (likely 2024)
Patty Jenkins will reunite with Gal Gadot for what may be the capstone on the Wonder Woman movie trilogy. No details about Wonder Woman 3 are currently available, and that release date is likely to come in 2024.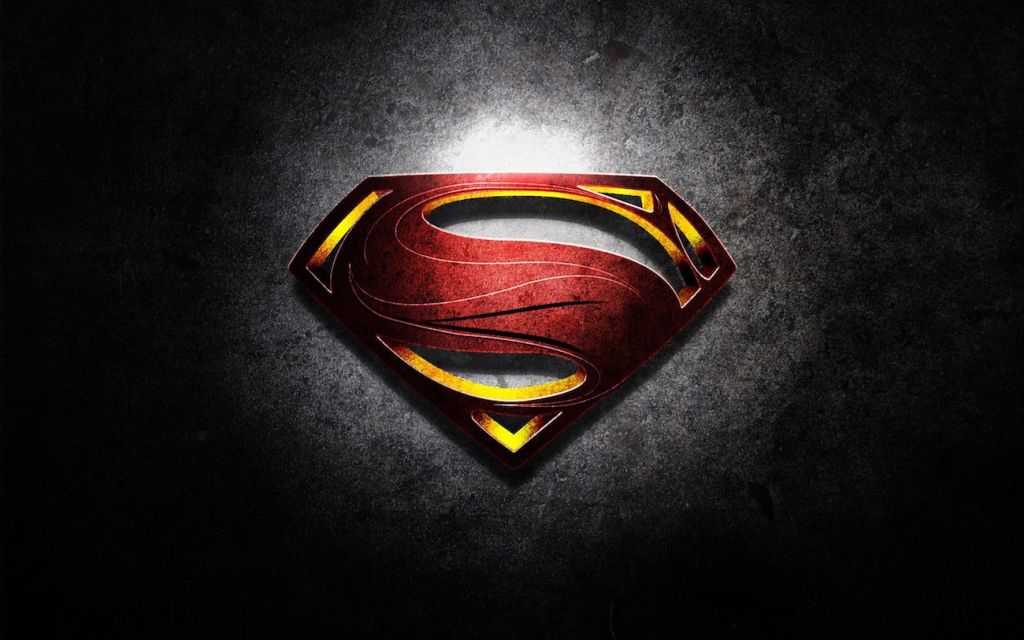 Untitled Superman Project
Release Date: TBD
Ta-Nehisi Coates is working on a Superman feature film with J.J. Abrams producing. No other info is currently available, but it appears to be a reboot.
"To be invited into the DC Extended Universe by Warner Bros., DC Films and Bad Robot is an honor," Coates told Shadow and Act when the news was announced. "I look forward to meaningfully adding to the legacy of America's most iconic mythic hero."
Will this continue Henry Cavill's time in the role, or will it take a new approach? Will this be a completely different take on the Man of Steel altogether? Time will tell!
Now, let's get into the projects that are in the works, but don't have release dates.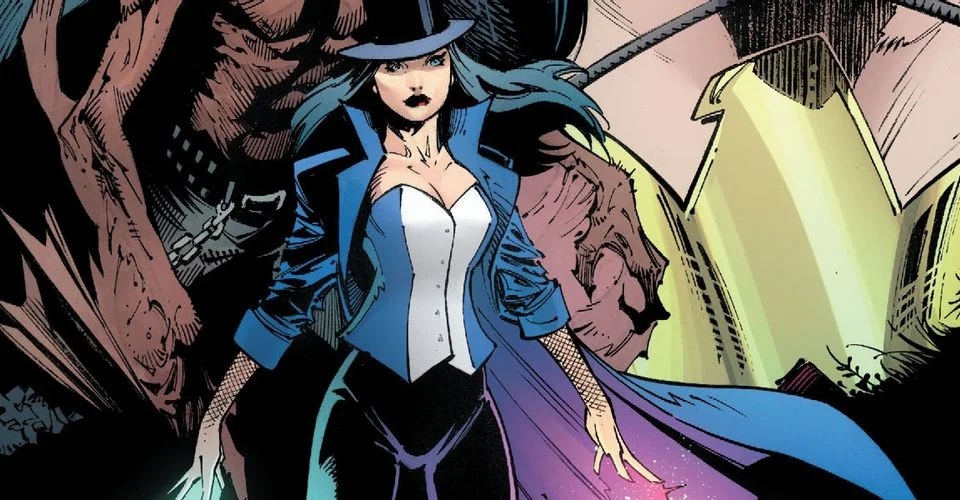 Zatanna
Release Date: TBD
One of the most powerful magicians in the DC Universe is getting her own film, with a powerful writer attached. Emerald Fennell, who wrote and directed the brilliant Promising Young Woman has signed on to write a Zatanna movie for Warner Bros. No other details are available at this time, but you don't sign an Oscar hopeful for a movie like this unless you're serious about getting it moving.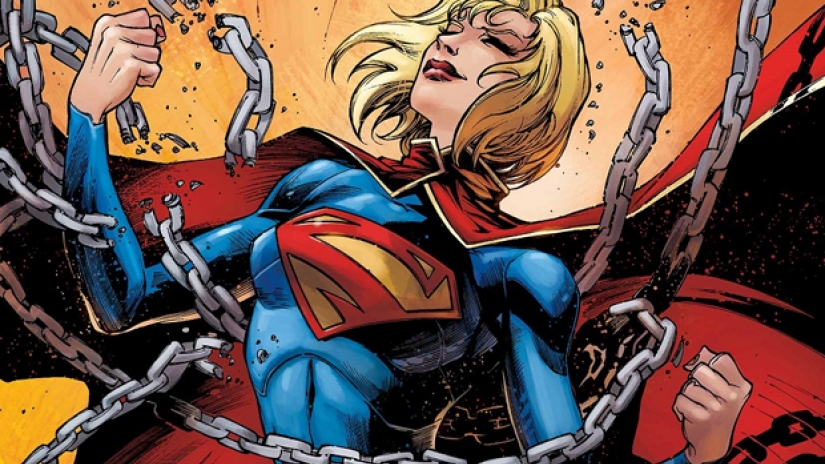 Supergirl
Oren Uziel is working on a script for a Supergirl movie. It's not clear what kind of ties this will have to the currently dead Man of Steel franchise, especially given the uncertain state of Henry Cavill's future as Superman.
But one thing is for sure, the DCEU does have their Supergirl! Sasha Calle will be introduced as Kara in The Flash movie, and presumably she'll lead this one, as well.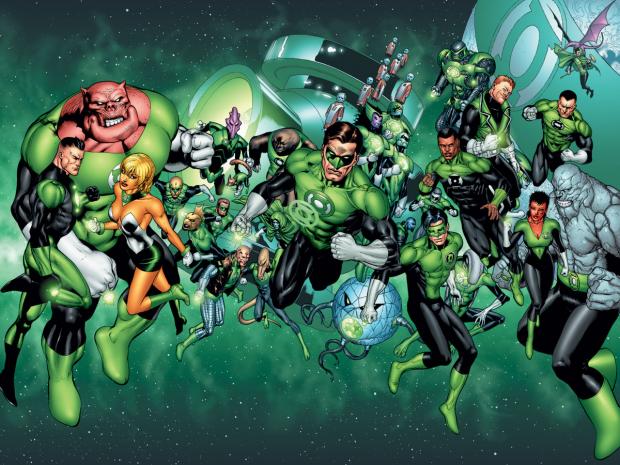 Green Lantern Corps
Fairly or unfairly, Green Lantern has the most working against him. The 2011 film failed to kickstart the DC Universe as planned, and received a lukewarm (at best) critical and box-office reception. There are, of course, ways around this.
One way is to simply not make Hal Jordan the central Green Lantern of the movie. Thisone may focus on as many as three Green Lanterns, with the main focus on a kind of buddy/cop movie with John Stewart and Hal Jordan. Geoff Johns is writing the script, but there's no director in place yet. There's also the upcoming HBO Max Green Lantern TV show to consider. It remains to be seen what (if any) connection that will have to this movie.
We have more details on the Green Lantern Corps movie right here.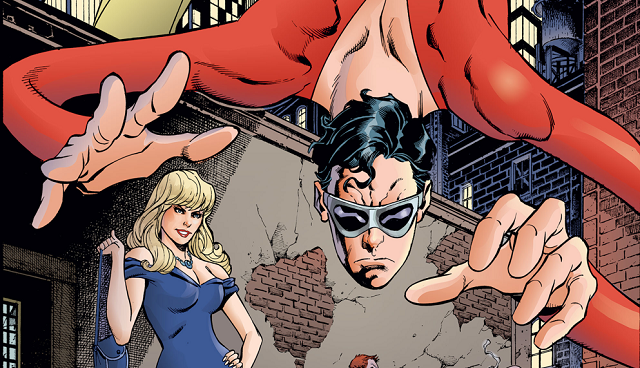 Plastic Man
This one is a little further off in the future as all they've done is hire a writer. But there is definitely a Plastic Man movie in the works, with Amanda Idoko (ABC's The Mayor) working on a screenplay, that has since been reworked by Cat Vasko. Apparently, Plastic Man may end up being a woman in this one!
And then there are the projects which haven't had any movement of any kind in a while and might be dead…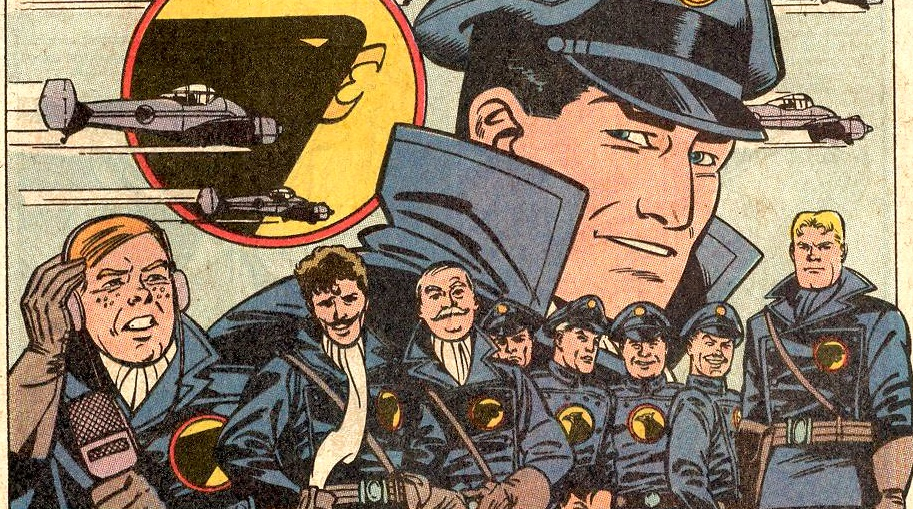 Blackhawk
Steven Spielberg has long wanted to make a Blackhawk movie, and he's finally going to get his wish. And if it was your wish to see Steven Spielberg direct a DC movie, you're also in luck. David Koepp is writing the screenplay. We have more details on this one here.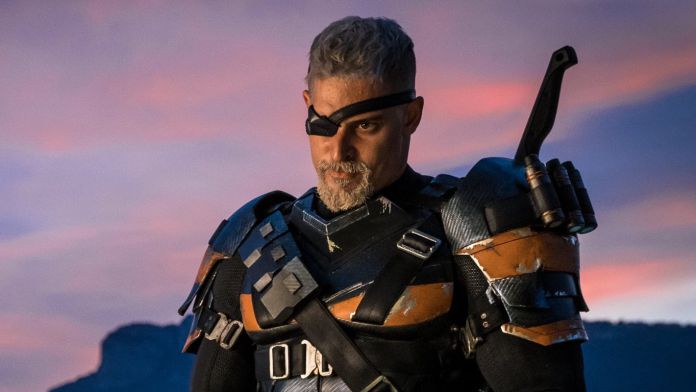 Deathstroke
Joe Manganiello has long been cast as Slade Wilson, known to DC fans as Deathstroke. He even made a cameo in one of the Justice League theatrical post-credits scenes back when that was supposed to set up a Justice League 2 that never happened. But it turns out that the original version of that cameo in Zack Snyder's Justice League was meant to set him up as the villain of The Batman solo movie (that is no longer the case),
Deathstroke was also once set to get a solo film, written and directed by The Raid's Gareth Evans. Despite Manganiello returning for a brief scene as Deathstroke in Zack Snyder's Justice League, it doesn't seem likely that his solo film is happening anymore, which is a real shame as he would have been great in the role.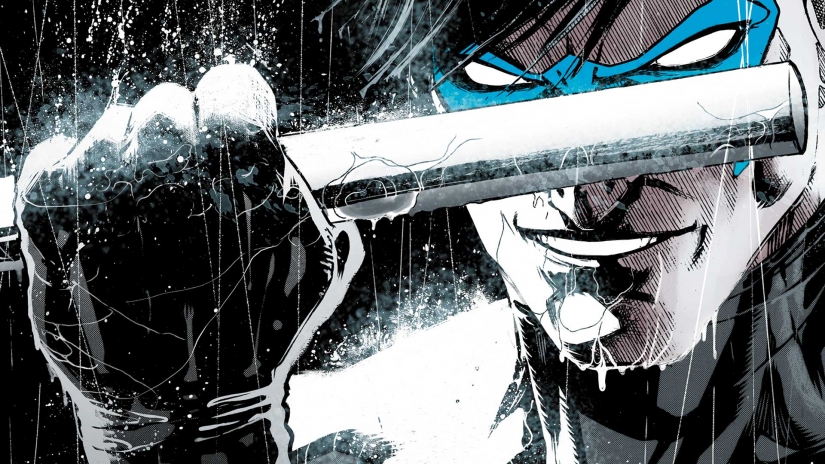 Nightwing
The Lego Batman Movie director Chris McKay has been tapped to direct a Nightwing movie. Bill Dubuque (The Accountant) is working on a script. No other details are currently available, and this one doesn't have a release date yet. It appears to be dead, but McKay recently told us he's still hoping to make this a reality.
Justice League Dark
At one time this was called Dark Universe, until Universal came along and ruined that name with their failed horror movie shared franchise. This one will feature the supernatural characters from the DC Universe. Characters like Swamp Thing, Demon, Deadman, Zatanna, and even John Constantine.
Guillermo del Toro was attached to this one for quite some time, but had to leave the project. Then it was Doug Liman. Now J.J. Abrams is involved as producer for what will likely be an HBO Max series. We're pretty sure it's dead.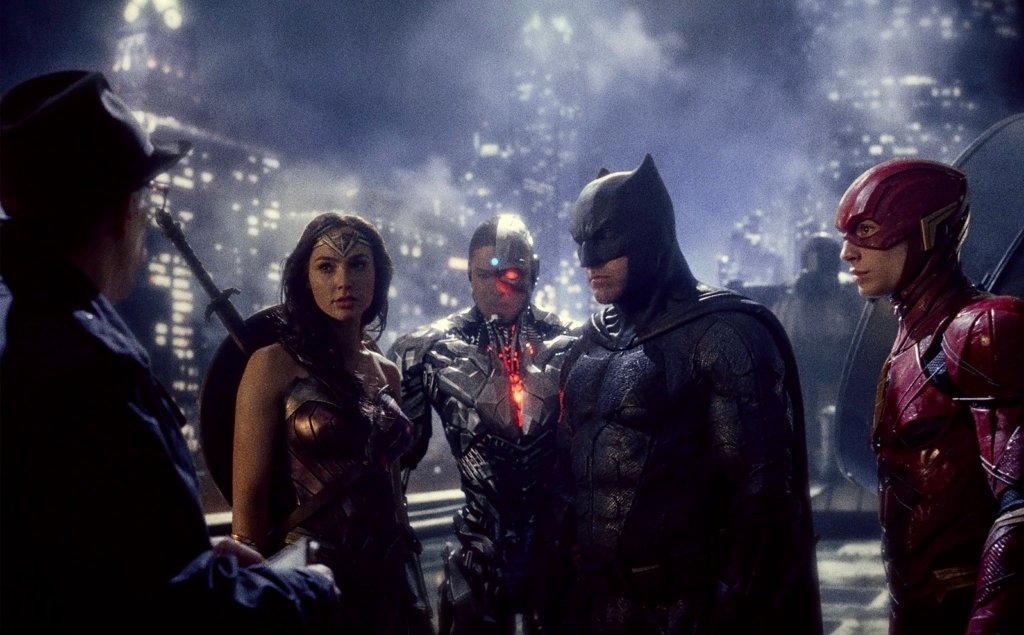 Justice League 2
Justice League 2 isn't likely to happen at the moment given how the first film underperformed at the box office. It once had a release date, but that long since evaporated. Still, "The Snyder Cut" generated considerable buzz on HBO Max, and featured a teaser scene that was very much meant as a preview for what the director was looking for in his dark vision of Justice League 2.
Although…what if they gave this one to James Gunn instead?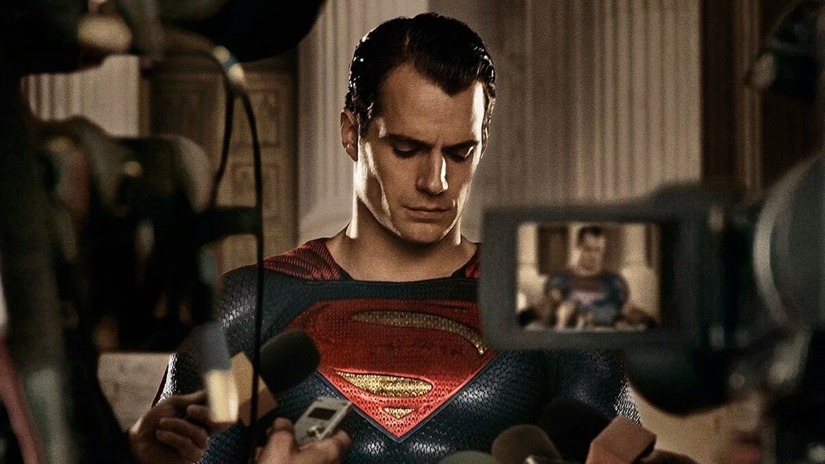 Man of Steel 2
Never officially announced, with no director or writer ever attached…another solo Superman movie starring Henry Cavill seems pretty unlikely at the moment. Especially considering that Henry Cavill appears to be finished as Superman, there's an excellent Superman & Lois TV series on the air, and the aforementioned movie in the works from Ta-Nehisi Coates.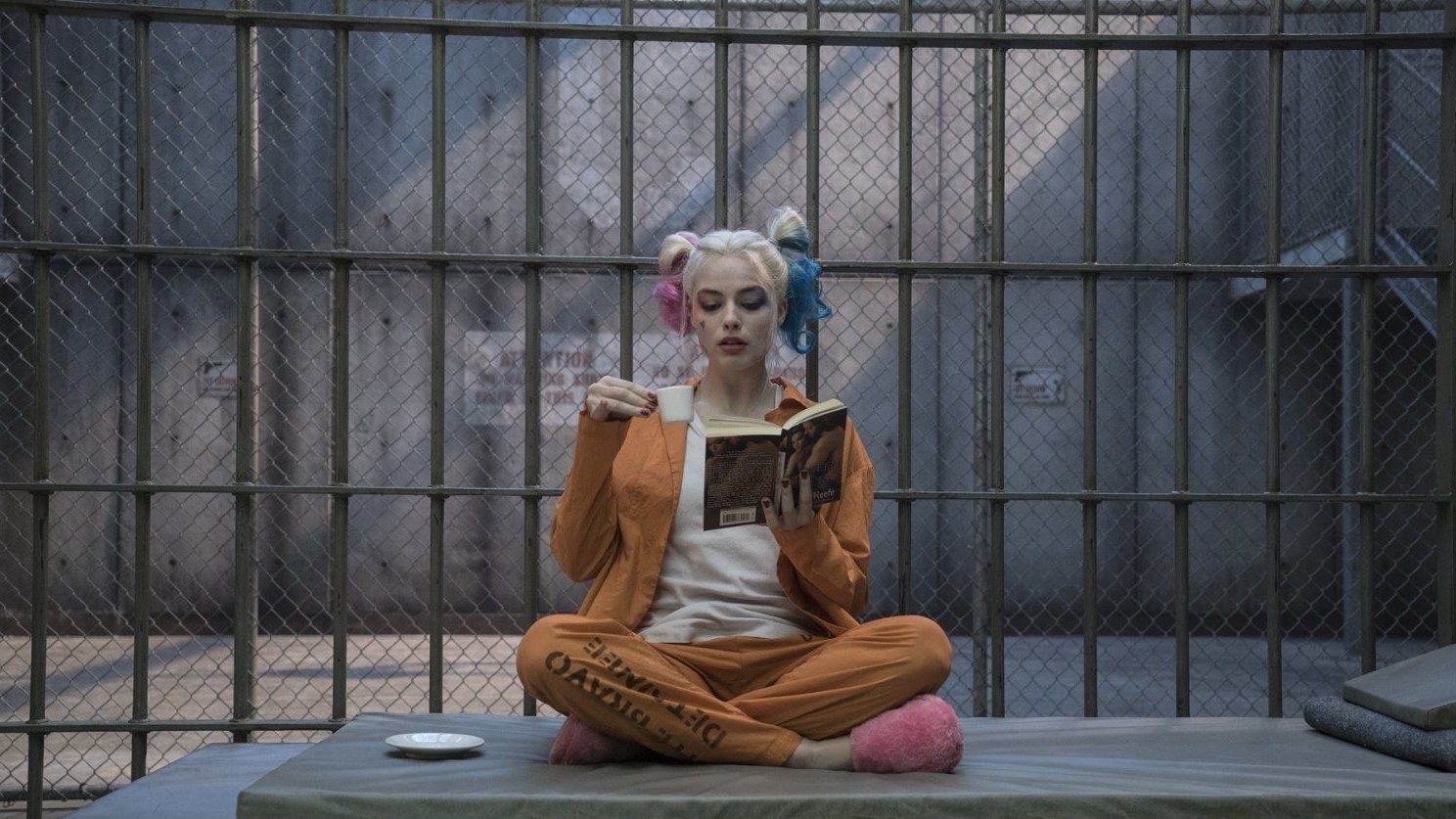 Harley Quinn
At one point there was another Harley Quinn movie in development! Whether this is a solo project or something else remains to be seen. Keep in mind that while very good, Birds of Prey didn't set the world on fire at the box office, which means that Warner Bros. might be a little more wary than before about additional solo projects for Harley, even with Margot Robbie's star power.
Ms. Robbie told us that there's been no movement from the studio about Birds of Prey 2. However she also told us that she's hoping to finally get Poison Ivy into the DCEU, so the pair can explore their relationship! We know we haven't seen the last of the fantabulous Harley Quinn.
As for what shape this movie was supposed to take in the first place, your guess is as good as ours!
Early reports described this as a "superhero buddy cop movie" that would involve Blue Beetle. We'll get you more updates on this as they become available, but keep in mind there hasn't been any movement on this in a long time, and the Jaime Reyes Blue Beetle movie is probably taking priority for the studio.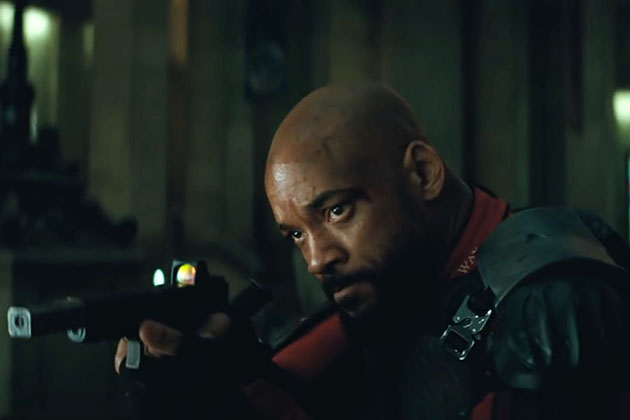 Deadshot
Warner Bros. knows they have one of the biggest stars in the world already in costume, so they're reportedly considering a Deadshot solo movie, as well. But with Smith now having left Suicide Squad 2 this project seems like it may not ever materialize. Unless, of course, switching Idris Elba's role (he was originally intended as Smith's replacement as Floyd) means they're keeping the door open for him down the road.
Lobo
The Lobo movie may attempt to be the DCEU movies' equivalent of Deadpool. Jason Fuchs must have impressed Warner Bros. with his work on Wonder Woman, because he's on board to write the script for this one. Michael Bay might direct. But with Lobo appearing on Krypton season 2 and a TV series for the character that had once been put into development (but is probably dead), this might be less of a priority for the studio now.
We have some more info on the project here.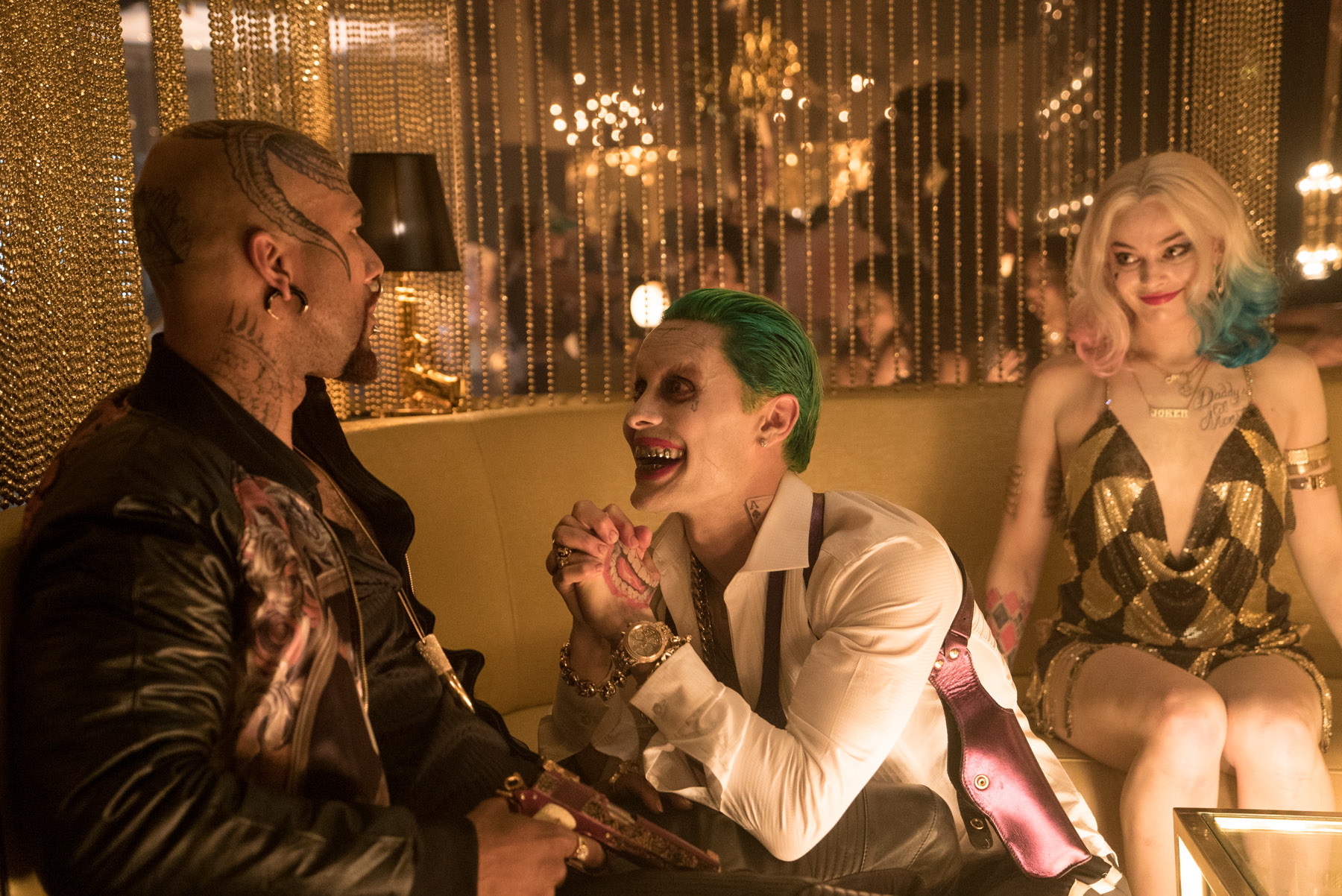 Joker & Harley Quinn Movie
At one point there was yet another Joker-centric flick in the works. This one, a Joker and Harley Quinn movie is absolutely part of the DCEU movie continuity would pick up where Suicide Squad left off. There are currently no additional details available on this one, either. This probably won't happen, however.
Warner Bros. is very happy with how their R-rated, out of continuity Joker movie performed both critically and commercially, and with Joaquin Phoenix's Oscar win, it's a safe bet that they're at least quietly hoping to make him their definitive Clown Prince of Crime for the foreseeable future…even though Joker was never intended to be part of the DCEU.
Not to be confused with…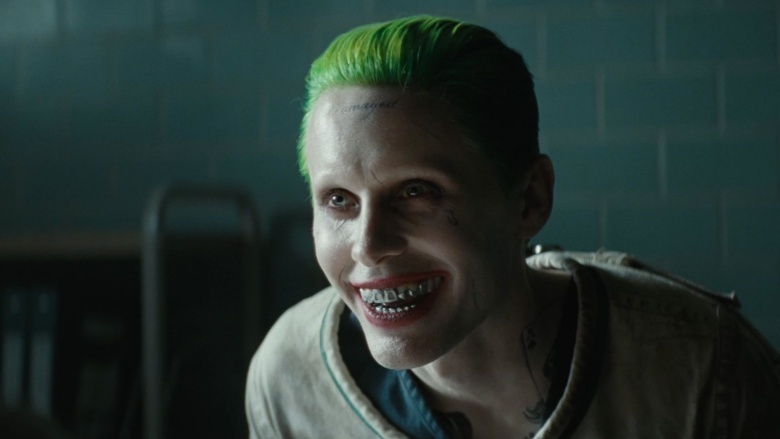 Jared Leto Joker Movie
Honestly, we're having trouble keeping track of all these, but yes, there was also yet another Joker solo movie in development focusing on Jared Leto's version of the character in the works at one point. Apparently, this has long been canceled, but we're keeping it here to be safe for a little longer.
We'll keep updating this with more information about upcoming DC superhero movies as they get announced and information becomes available.