News
DC Confirms Why Henry Cavill Isn't Superman Anymore
With a new regime in place, DC Studios heads James Gunn and Peter Safran explain why Henry Cavill won't be part of their future plans.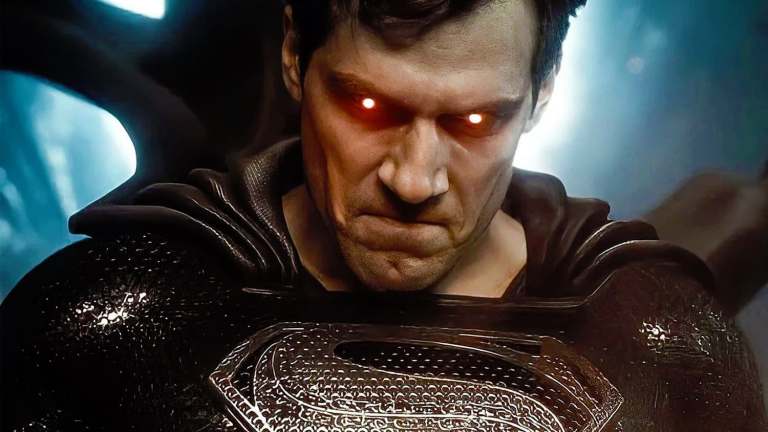 On the one hand, it's hard to feel too bad for a guy who's incredibly handsome, incredibly rich, and gets to spend a lot of time indulging his nerdy habits. On the other, you can't deny that things have been pretty rough lately for Henry Cavill. The man seems to have been stuck in a "will he/won't he" holding pattern for years.
First, the Snyderverse seemed to be done after the Joss Whedon cut of Justice League flopped, and then it seemed back when Zack Snyder's Justice League hit HBO. And just when everyone from Warner Bros CEO David Zaslav to DC Chief Creative Office Jim Lee said that there were no plans for future Snyderverse movies, Cavill swoops in for a cameo at the end of Black Adam.
When Black Adam released in October 2022, Cavill made it very clear that he wanted to don the blue and red tights once again, albeit this time as a "joyful" Superman. And several insiders suggested that DC was ready as well, even as James Gunn and Peter Safran took the reins. But after Cavill tweeted that he spoke with Gunn and Safran and learned he wasn't part of the future plans, people feared the worst — which finally got confirmed during yesterday's DCU announcements.
Asked about the Superman: Legacy movie that Gunn is writing and Cavill's role in it, the director set the record straight. "We didn't fire Henry," he clarified to Deadline. "Henry was never cast. He was in a cameo, and that was the end of his story." Indeed, like many of the vaunted promises Dwayne Johnson made while promoting Black Adam, the return of Cavill's Superman proved to be empty hype.
"A lot of people made assumptions which weren't true," continued Gunn. "But for me, it's about who do I want to cast as Superman and who do the filmmakers want to cast."
At this point, we know little about what exactly Gunn plans to do with Superman: Legacy. He's claimed that he's writing a younger character, meaning that the 39-year-old actor wouldn't fit. That said, Gunn did pair his announcement with an image from All-Star Superman, the beloved 12-issue run from artist Frank Quitely and writer Grant Morrison, one of several of the latter's works mentioned during Gunn's briefing to DC fans. That story features a middle-aged Superman embarking on his final adventure, something that would be perfect for a man of Cavill's age, if not older.
Whatever his future plans for the Man of Steel might be, Gunn acknowledged that Cavill won't be involved and that the actor (and, by extension, his fans) was mistreated by Warner Bros. "I like Henry," Gunn assured the press. "He's a great guy. I think he's gotten dicked around by a lot of people, including former regimes of this company."
Will that acknowledgment leave the door open for Cavill to return to the DC Universe as another character? It's not clear. But hopefully, whatever's next for the actor will be on his terms. Because even incredibly handsome and rich guys deserve to be treated with dignity.