Features
Best Thanksgiving Movies to Watch This Holiday Season
No matter how you celebrate Thanksgiving this year, here are some movies you can be thankful for.
This year marks a unique Thanksgiving, to be sure. With the pandemic carrying on, families and loved ones across the United States are testing out new ways to celebrate a national holiday that might be best described as food, football, and then, of course, more food. For some that means outdoor gatherings are the order of the day; for others it will mean the first time you might be cutting turkey while wearing a mask.
However you might wish to celebrate the holiday though, gathering with loved ones around a movie never goes out of style. For that reason, we've gathered the best Thanksgiving movies to choose from. Some of these films are truly beloved holiday classics, and others might be less obviously about Thanksgiving, even as they wear their affection for the holiday on their sleeves. And yet others still will offer the rare respite: a streak of cynicism for those who think Thanksgiving is for the birds. So pass the potatoes and enjoy a helping of good cinematic cheer below.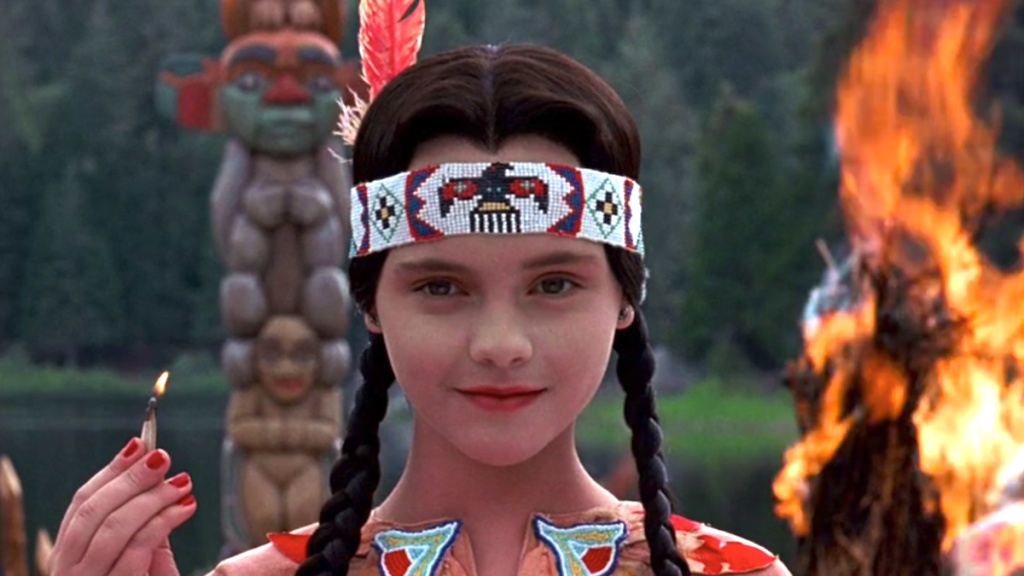 Addams Family Values
Addams Family Values might seem an unusual choice, but then everything about this one is unusual, right down to it being the rare comedy sequel that is superior to its predecessor. That success is in no small part due to the filmmakers realizing Christina Ricci, who made her big break playing the morbid Wednesday Addams, was devastating in her deadpan delivery.
Thus Wednesday gets half the film to herself in this one, and we're thankful for it. With Addams Family Values, she's forced to endure the dreariness of summer camp and its middle class morality, right down to them holding a Thanksgiving pageant in July. Surrounded by smiling rich white kids who cast Wednesday as Pocahontas (who, it should be said, was not in New England or at the first Thanksgiving), Wednesday takes the opportunity to keep it real about Thanksgiving.
"My people will have pain and degradation," Wednesday hisses in her last minute rewrite. "Your people will have stick shifts. The gods of my tribe have spoken. They say do not trust the Pilgrims, especially Sarah Miller. And for all these reasons I've decided to scalp you."
The chaos that ensues is delightful. Happy Thanksgiving, folks!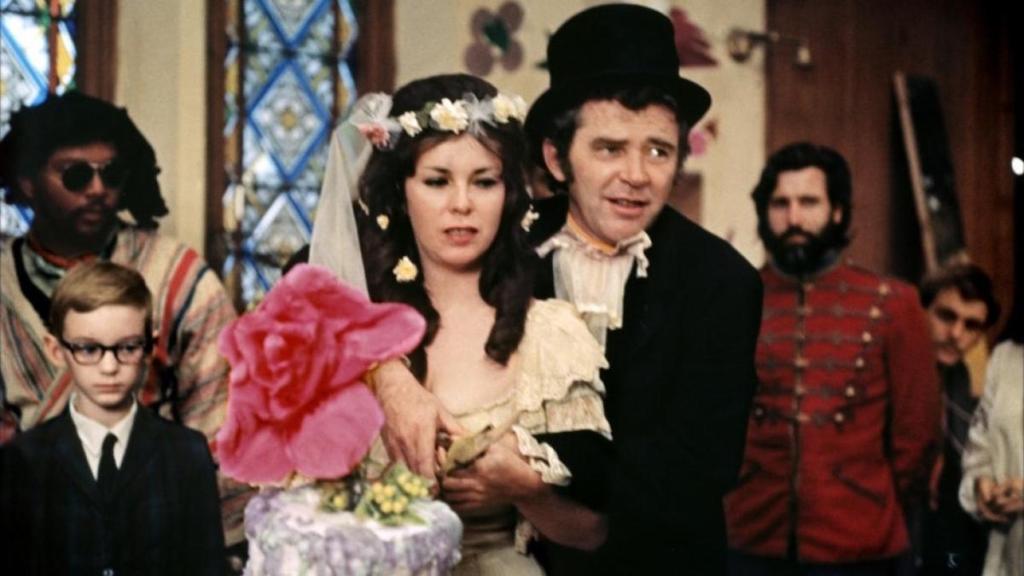 Alice's Restaurant
Alice's Restaurant is an inadvertent Thanksgiving comedy directed by Arthur Penn, who re-envisioned Bonnie Parker and Clyde Barrow as counterculture antiheroes in his 1967 gangster classic, Bonnie and Clyde. Penn did the same with Arlo Guthrie, the son of folk hero Woody Guthrie, the committed anti-fascist who wrote "This Land is Our Land." The film is based on Arlo Guthrie's 1967 folk song "Alice's Restaurant Massacree," which was about Alice and a restaurant. The restaurant wasn't called "Alice's Restaurant."
That's just the name of the song, which is very talky, like the movie, which is also pretty violent and fairly drug-fueled. The film doesn't start on Thanksgiving, but at an army recruitment center, where Arlo, playing himself, is trying to avoid the draft. Turns out he's got no good reason to stay out of the war.
The Thanksgiving setting, however, gives the film its purpose, and main reason to be thankful. The main plot involves getting rid of some trash after a holiday dinner. Arlo and his friends load a couple months' worth of garbage into their red VW microbus, along with "shovels, and rakes, and other implements of destruction," and head to the city dump, which is closed for Thanksgiving. They'd never heard of a dump closed on Thanksgiving before, so with tears their eyes, they drive off to find another place to put the garbage.
It takes Arlo 18 minutes and 21 seconds to tell the plot in the song, in intermittent three-part harmony, but the gist is: he gets arrested for littering, and his criminal record keeps him out of the draft. With it, Penn turns Guthrie into one of the most mild-mannered antiheroes in counterculture cinema. He's not moral enough to join the army, burn women, kids, houses, and villages because he's a litterbug.
A Charlie Brown Thanksgiving
Perhaps not quite as iconic as the legendary A Charlie Brown Christmas or It's the Great Pumpkin, Charlie Brown, the third Peanuts holiday special (and 10th Peanuts animated special overall) is still just as charming, wholesome, and satisfying as its predecessors. Once again written by Peanuts creator Charles M. Schulz and directed by Bill Melendez, the show has been a November staple on TV for decades since first airing in 1973.
This time out, Charlie Brown (voiced by Todd Barbee) and his sister Sally (Hilary Momberger) are getting ready to go to their grandmother's house for Thanksgiving when one by one, all their friends invite themselves over to his house—despite the fact that Charlie Brown can only make "cold cereal and maybe toast." It all gets sorted out in the end, and it's all the little jokes, the delightful voices, and the unforgettable music by Vince Guaraldi that makes this a perennial favorite.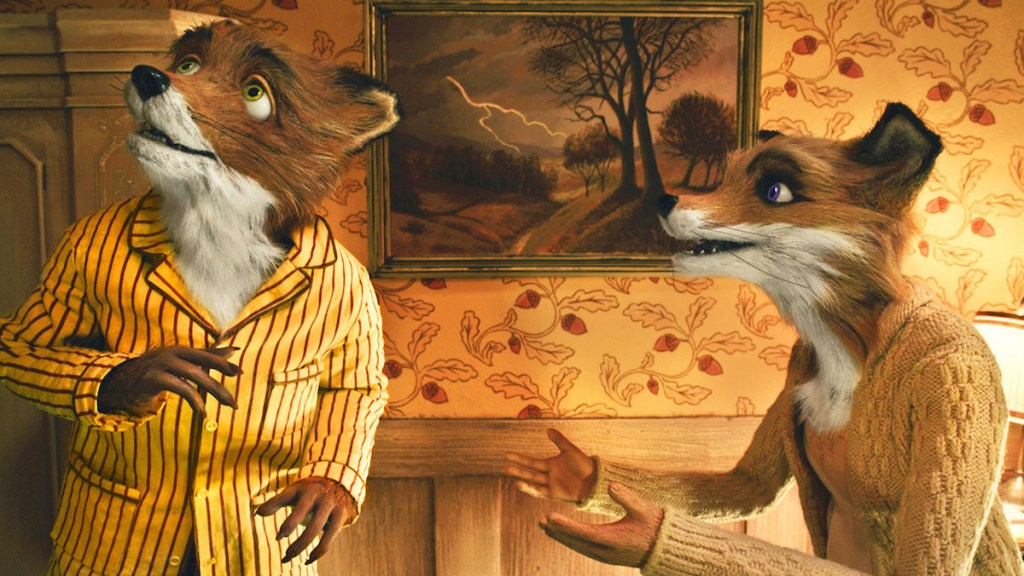 The Fantastic Mr. Fox
There isn't so much as a mention of Thanksgiving in Wes Anderson's stop motion masterpiece. Yet, somehow, it's impossible to watch The Fantastic Mr. Fox and not have late autumn brought to mind. Is it the carefully chosen fall color palette that's all sunsets and foliage? Is it the warm familial vibe of the Foxes and their neighbors that makes you miss big get-togethers? Is it the impeccably dressed cast of animal characters, all resplendent in corduroy, flannel, and tweed, quietly shaming you with their perfect sartorial choices? Or perhaps it's simply their ravenous eating habits that puts you in the right frame of mind.
With little resemblance to the Roald Dahl book it's based on, The Fantastic Mr. Fox is instead one of the most perfect encapsulations of Anderson's eye for (some might say obsession with) the little details. And it's those little details, even more than its fuzzy animal characters, that make this perhaps the coziest of the director's efforts. Alternately exuberant and melancholy (just like the holiday itself), and with numerous scenes of beautifully plated gluttonous excess, it's remarkable that this movie hasn't already been adopted as an unofficial icon of the season. Let's start that campaign right here, shall we?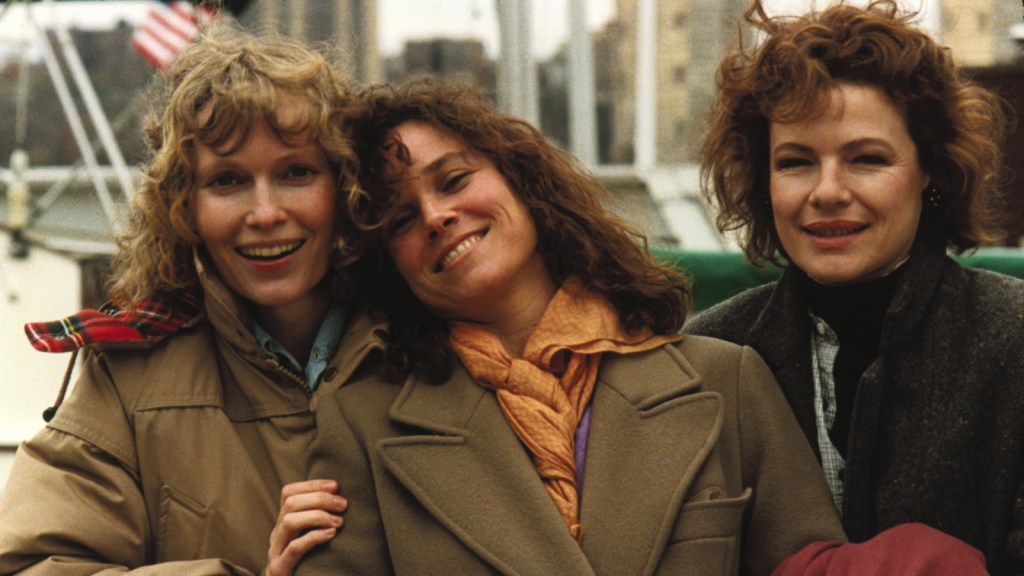 Hannah and Her Sisters
The movie that won Michael Caine and Dianne Wiest Oscars, Hannah and Her Sisters is a story about family framed between two Thanksgivings and the year that connects them. With a meticulous insight about the highs and anxieties of upper-middle class life among Manhattan intellectuals, the film is really the travails of Hannah (Mia Farrow) and her sisters Holly (Dianne Wiest) and Lee (Barbara Hershey). There's also the lust of Hannah's husband Elliot (Caine), who pursues an affair with Lee, but the film is mostly told from the vantage of three women of varying ages struggling with how they see themselves and their lives in a year of New York living.
Writer-director Woody Allen is here too as a hanger-on in this family, who's struggling with his own fears of death, but his and Elliot's roles are ultimately as outside observers who arrive every Thanksgiving to watch the sisters and their parents renew their family ties… and close ranks.
Home for the Holidays
One that feels particularly timely as 2020 adults hole up in their childhood homes for Thanksgiving and beyond, director Jodie Foster's underrated family gathering comedy wallows in the downsides of going home. The film stars Holly Hunter as a woman who's lost her job and is growing apart from her teenage daughter (Claire Danes). But all of that pales in comparison to spending Thanksgiving with her parents (Anne Bancroft and Charles Durning), plus younger brother Robert Downey Jr.
It's a familiar setup, but Thanksgiving is a time of being with those you're familiar with, whether you like it or not. Plus, as a comedy it also has the still vital message of counting your blessings.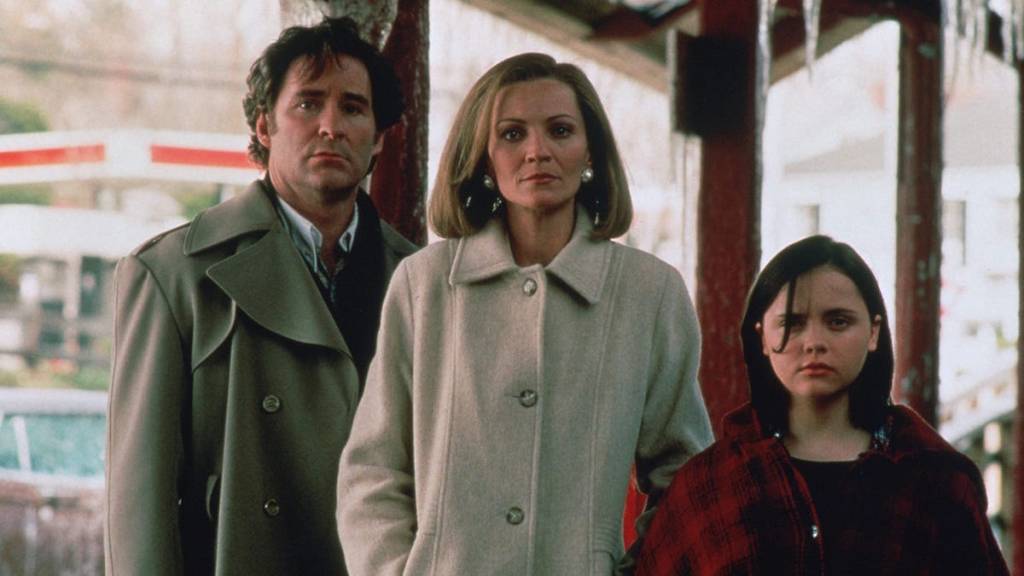 The Ice Storm
Based on Rick Moody's acclaimed 1994 novel, director Ang Lee's (Brokeback Mountain) masterful adaptation is a scathing portrait of upper middle class suburban life in the early 1970s, when all the experimentation in the world with drugs, alcohol, and sex couldn't quite stop anyone from feeling like their lives and society were unmoored.
Like other dramas that take place around Thanksgiving, there's very little to actually be thankful for: the characters (played with flair by Sigourney Weaver, Kevin Kline, Joan Allen, Tobey Maguire, and others) are all trapped in emotional black holes of their own making.
Similarly, all the decadence and crazy fashions/trends of that surreal decade can't replace the feeling that something has gone dreadfully wrong. Lee–before he became obsessed with the latest camera technology–charts this all with patience, empathy, and precision.
Knives Out
Okay, so Rian Johnson's brilliant little whodunit isn't actually set on Thanksgiving, but it sure feels like it is and was released around the holiday on Nov. 27, 2019 (God, that feels like a century ago). So… close enough. And while the family gathering at the center of the story is for a patriarch's birthday, it certainly resembles the kind of large family assembly many hold at Thanksgiving, right down to feeling like it could end in murder.
The murder in question, of course, is that of mystery novelist Harlan Thrombey (Christopher Plummer), and it's up to gentleman detective Benoit Blanc (Daniel Craig) to figure out which of his many bickering, backbiting, scheming descendants might have had a hand in it. Perhaps Harlan's nurse Marta (Ana de Armas) can help since the clan insists "she's like part of the family."
All that's really missing is the turkey. The knives are out, in abundance.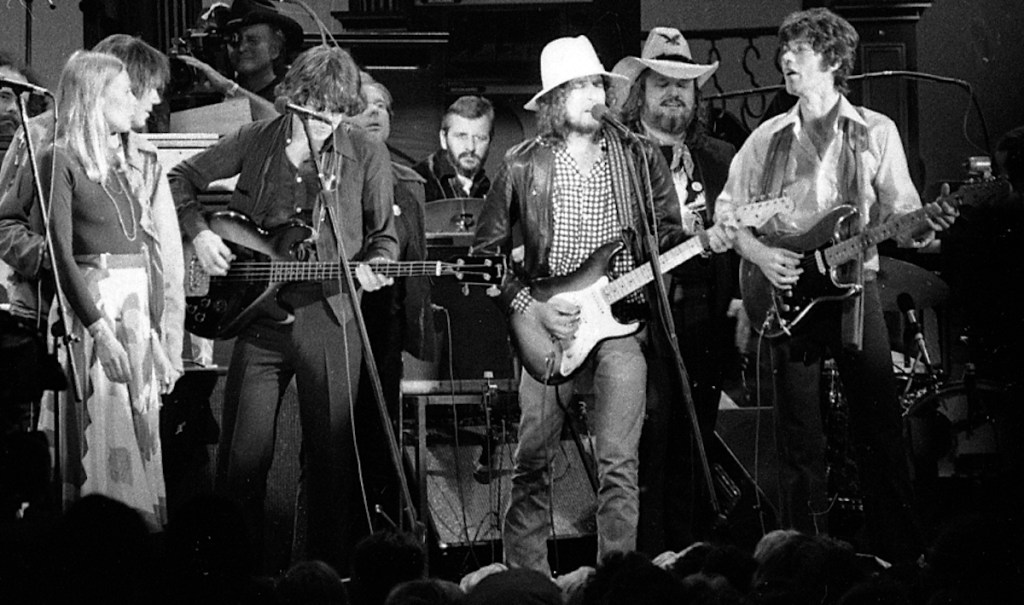 The Last Waltz
Perhaps no title card in cinematic history deserves to be heeded more than the one which opens The Last Waltz: "This film should be played loud."
Not just the greatest concert film ever made. Not only the greatest rock documentary of all time. The Last Waltz may lay claim to being the only movie of any stature literally filmed on Thanksgiving. Martin Scorsese shot The Band's farewell concert on Thanksgiving Day, 1976, where the audience of 5,000 was served a literal Thanksgiving dinner in addition to an unforgettable night of music by some of the most legendary performers of the 20th century.
But this is no mere concert film. Being treated to a document of such legendary musicians at the height of their powers would make this important enough, but when it's shot, lit, and edited by Scorsese, and with The Band joined by towering guest stars like Muddy Waters, Eric Clapton, Neil Young, Bob Dylan, and many more, The Last Waltz becomes one of the most powerful musical statements ever committed to film. Scorsese breaks up the performances with members of The Band reflecting on their career, and even in these quieter moments, The Last Waltz radiates the power and danger of a life lived on the road, in seedy dives, and storied ballrooms.
When you've had your fill of football and family for the night, pour yourself a glass of something good and do exactly as that opening title card says.
Miracle on 34th Street
Yes, yes, technically speaking Miracle on 34th Street is a Christmas movie. But it is definitely worth noting that the film actually spends more screen time on the actual Thanksgiving holiday than Christmas Day. Indeed, the picture opens with the now legendary Macy's Thanksgiving Day Parade. In the ultimate stroke of product placement, Macy's New York City shindig got nationwide attention on the big screen, even as the movie focuses on the department store hiring the wrong Santa Claus for its festivities.
Arriving drunk and disgraceful to Macy's preparations, an inebriated mall Santa creates an opportunity for a man who calls himself Kris Kringle (Edmund Gwenn) to step in. Kris is passing through, presumably doing some holiday shopping ahead of his own big day in December. But upon seeing his personage so besmirched, he demands to take Santa's reins and in the process saves Thanksgiving. We also see how this affects the turkey time of the film's central mother and daughter team, played by Maureen O'Hara and Natalie Wood.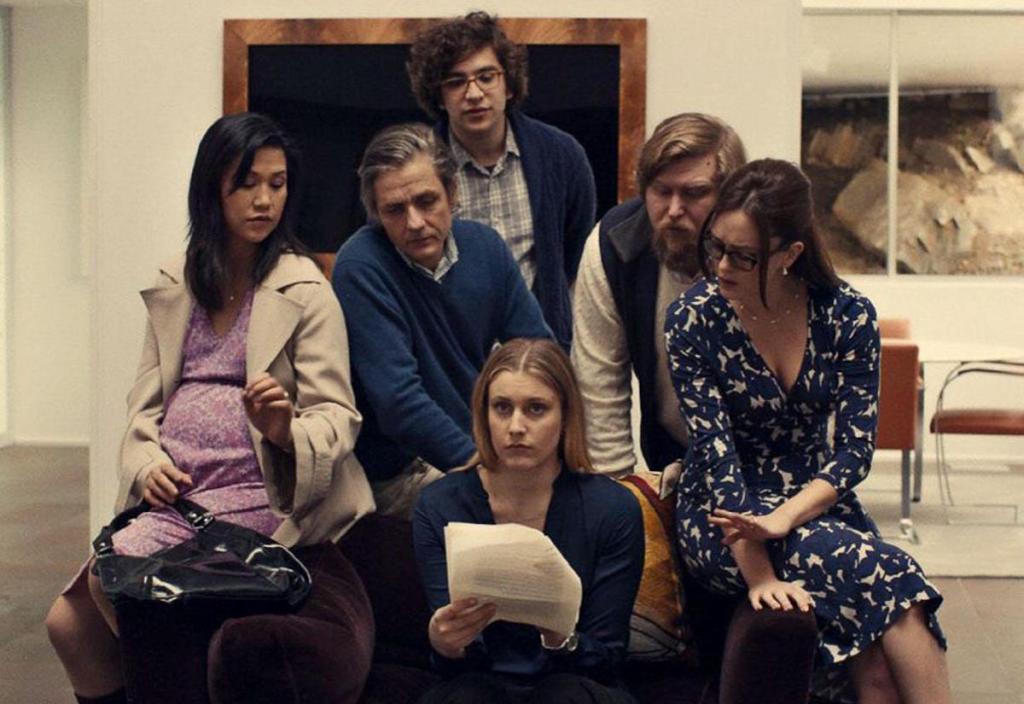 Mistress America
Sometimes Thanksgiving can be quiet and intimate… and desperately needed. That's the case of the end to Noah Baumbach's effervescent Mistress America. A mostly successful attempt at emulating 1930s screwball comedy for literary millennials, Mistress America is a clever throwback set during autumn in New York City and, tellingly, a trip to the suburbs of Connecticut. But by movie's end, protagonists Tracy (Lola Kirke) and Brooke (Greta Gerwig) find themselves alone and isolated in the big city on Thanksgiving. They also thus discover an excuse to reconcile after grievances drove them apart, breaking bread at a restaurant down the street. It's downbeat, but emotionally cathartic for both the characters and film.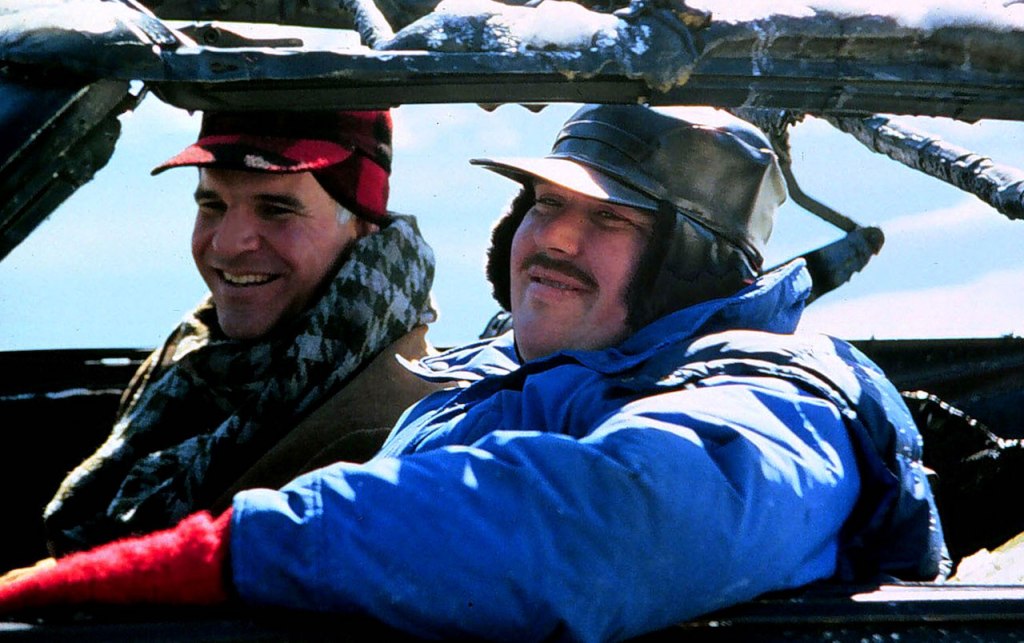 Planes, Trains and Automobiles
As the late John Hughes' masterpiece, Planes, Trains and Automobiles is the quintessential "get home in time for the holiday" tale. Steve Martin is Neal, a stressed-out marketing exec who picks up an accidental travel companion in Del (John Candy), a well-meaning but oafish shower curtain ring salesman. As the two struggle to get back to Chicago in time for Thanksgiving amidst a string of misadventures and transportation issues, an eventual friendship forms, leading to a moving conclusion.
Planes was a step forward for Hughes as he began to move away from teen comedies, and the movie's balance of humor and heart was perfectly complemented by the dynamic comedic chemistry of Martin and Candy. The latter probably had his best role ever in Del Griffith, and it's a tribute to both actors and Hughes that each lead character can be annoying yet is never unlikable.
Hilarious and poignant, this mix of buddy picture and road movie is a near-perfect treat for the season—or any time.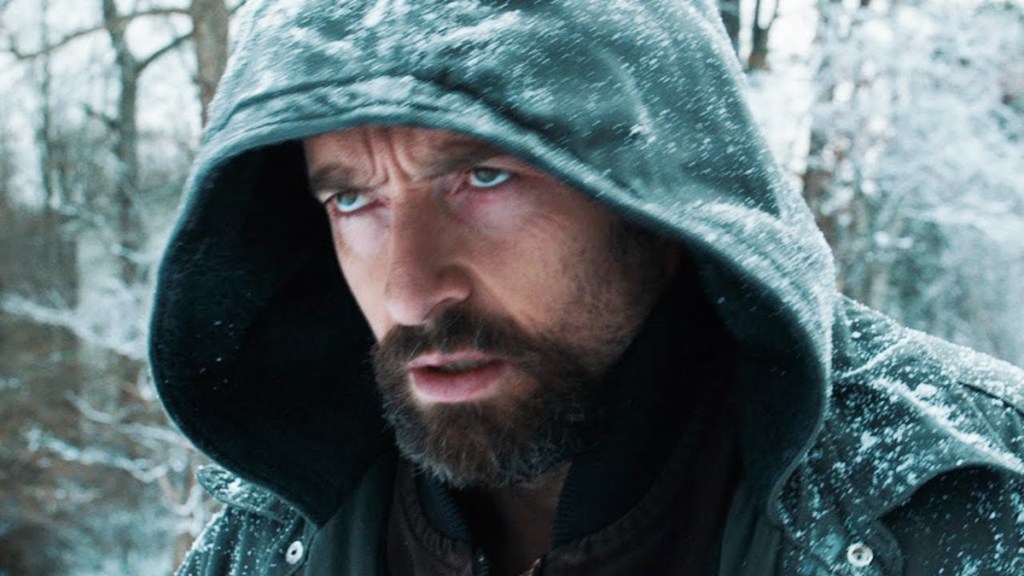 Prisoners
We wouldn't exactly call Prisoners ideal holiday viewing. It's set at Thanksgiving and immediately afterwards, although there isn't much cheer during most of the film's harrowing 153 minutes. The movie opens with a Thanksgiving dinner involving two Pennsylvania families, a pleasant ritual that soon turns nightmarish when two little girls—one from each clan—go missing. From that point onward, the story becomes a downward psychological spiral in which the search for the girls takes a terrible toll on all caught in its wake.
The first Hollywood studio film directed by French-Canadian filmmaker Denis Villeneuve (who has since gifted us with films like Sicario, Arrival, Blade Runner 2049, and next year's Dune), Prisoners is a brutal, emotionally complex thriller that maintains a high level of suspense and dread over its formidable running time.
Featuring excellent performances from Hugh Jackman, Jake Gyllenhaal, Terrence Howard, and others, it may not be the kind of cheery escapism we often seek out at the holidays. But it will leave you deeply thankful for the good things in your own life.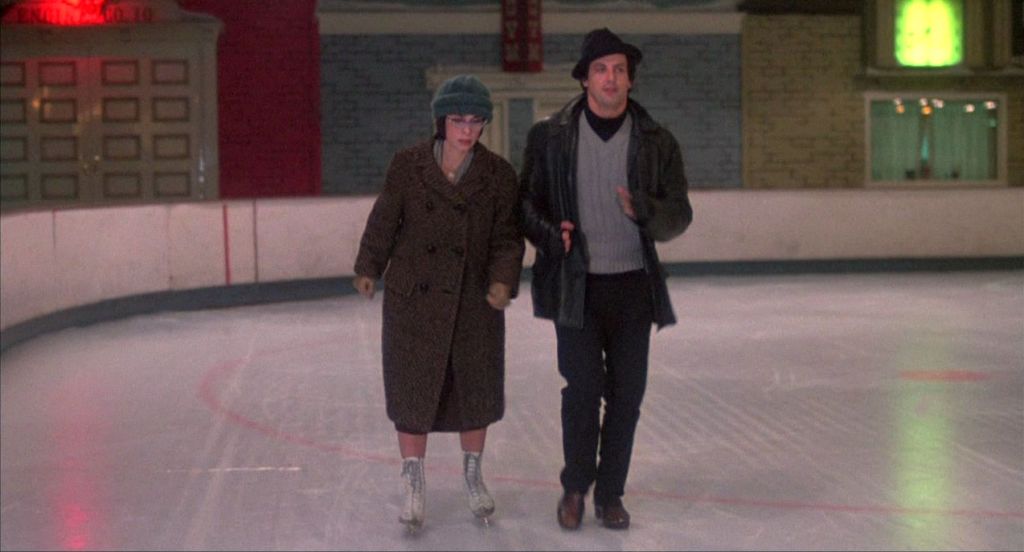 Rocky and Rocky II
"To you it's Thanksgiving, to me it's Thursday," Rocky Balboa (Sylvester Stallone) tells Adrian Pennino (Talia Shire) as they hit the streets for their first date in Rocky. That date wouldn't have happened if it weren't for the tougher than tough love of Adrian's brother Paulie (Burt Young). He gave them no alternative but to go out when he tossed the Thanksgiving turkey his sister slaved over all day out the side door. What followed was one of the best first date scenes in film.
It doesn't seem like Rocky and Adrian have a lot to be thankful for. She says her daddy told her to develop her brains because she'd never get by on her looks. Rocky says he's so dumb he couldn't hope to be anything else but a fighter, which is halfway to being a bum.
While the scenes surrounding the ice skating rink date aren't only some of the most romantic sequences captured on celluloid, they culminate in one of hottest. This is all before Rocky is even approached to fight the heavyweight champ of the world. The battered underdog Rocky stays on his feet until the final bell, and an almost equally bashed Apollo Creed, who barely held onto his title belt, swears he never wants a rematch.
Apollo takes that rematch when he defends his title in Rocky II. The fight is set for Thanksgiving Day, and Rocky knocks the stuffing out of that turkey, and laps up the gravy. Many of the Rocky movies, including Creed, opened on Thanksgiving weekends, and are perfect "date movies." The main bouts may focus on two fighters, but the love stories, starting with the one between Rocky and Adrian, are tenderer than the bird Paulie tossed in the alley.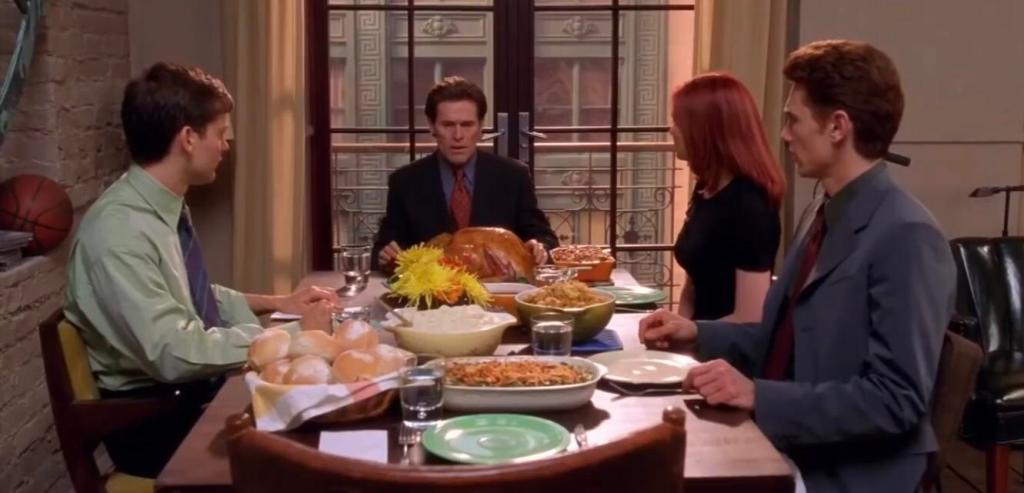 Spider-Man
The original Spider-Man really is a superhero movie for all seasons. With its romantic and old-fashioned photography of New York City in the spring and autumn, the picture runs the calendar's gamut in its storytelling of the webslinger's first year on the job. But it also pivots on a rather eventful Thanksgiving dinner.
Fresh off Spider-Man (Tobey Maguire) refusing to team up with the Green Goblin (Willem Dafoe), and after a blow up at a not-Macy's Day Parade in Times Square, the pair's alter-egos unwittingly meet up for Thanksgiving in Peter Parker's apartment. It's a swanky bachelor pad he shares with Harry Osborn (James Franco). But even with Aunt May (Rosemary Harris) and Mary Jane Watson (Kirsten Dunst) there to give it some holiday warmth, things get frosty when Dafoe's patriarchal Norman realizes the kid passing him the cranberries is his mortal enemy. Awkward.
And yes, nearly 20 years later this strangely does feel like a holiday movie, doesn't it?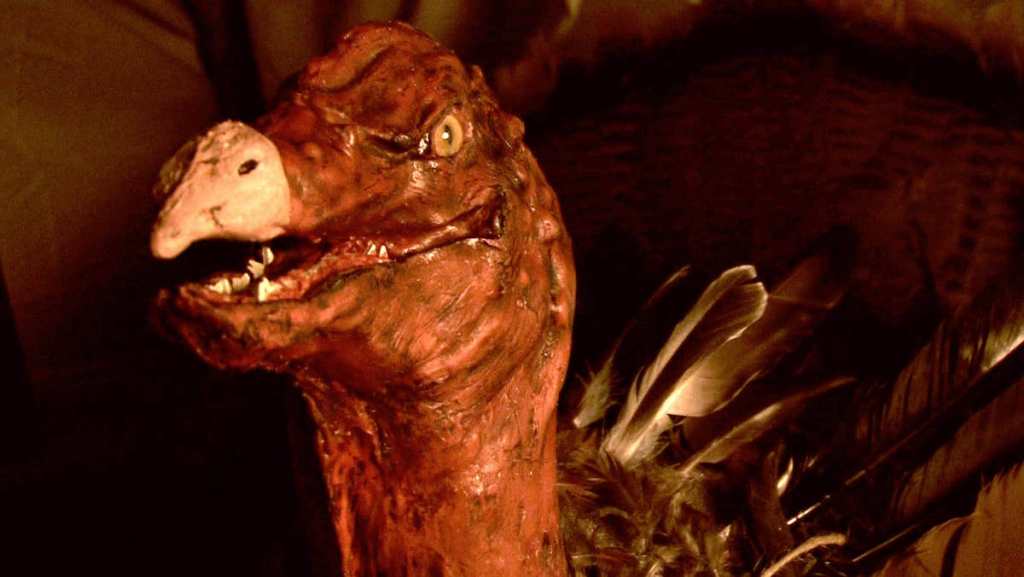 ThanksKilling
This film is terrible. An exploitative C-cheapie horror where a turkey possessed by a demon with a smart mouth hunts and murders coeds. But if that's your jam… well, it exists.