Features
Christmas Movies: A Complete Holiday Streaming Guide
Not enough holiday cheer on TV? We have a complete guide to streaming Christmas movies right here for you!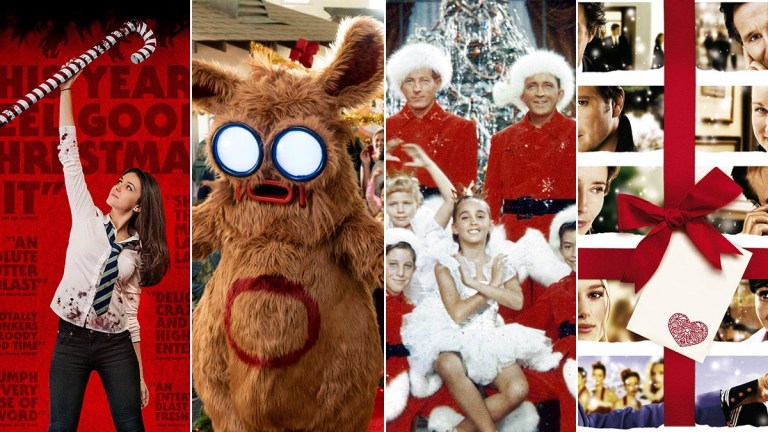 So, maybe there isn't enough Christmas and holiday programming on TV for your liking. We get it. You can't be stuck at the mercy of broadcasters and cable networks all the time, not when there are so many Christmas movies to watch, right?
Well, because we're a little crazy, we're working on an index of every Christmas movie and other piece of seasonally appropriate holiday-themed film available on various streaming services. Just bookmark this page, scroll on through the alphabetical list, hit the links, and it can be Christmas whenever you need it to be! And if you spot some stuff that we missed, just let us know in the comments and we'll see about getting it all added for you.
So, here's how this works. We've got our own top picks right up at the top here, but you don't have to take our word for it. After that, we have the complete list of everything out there!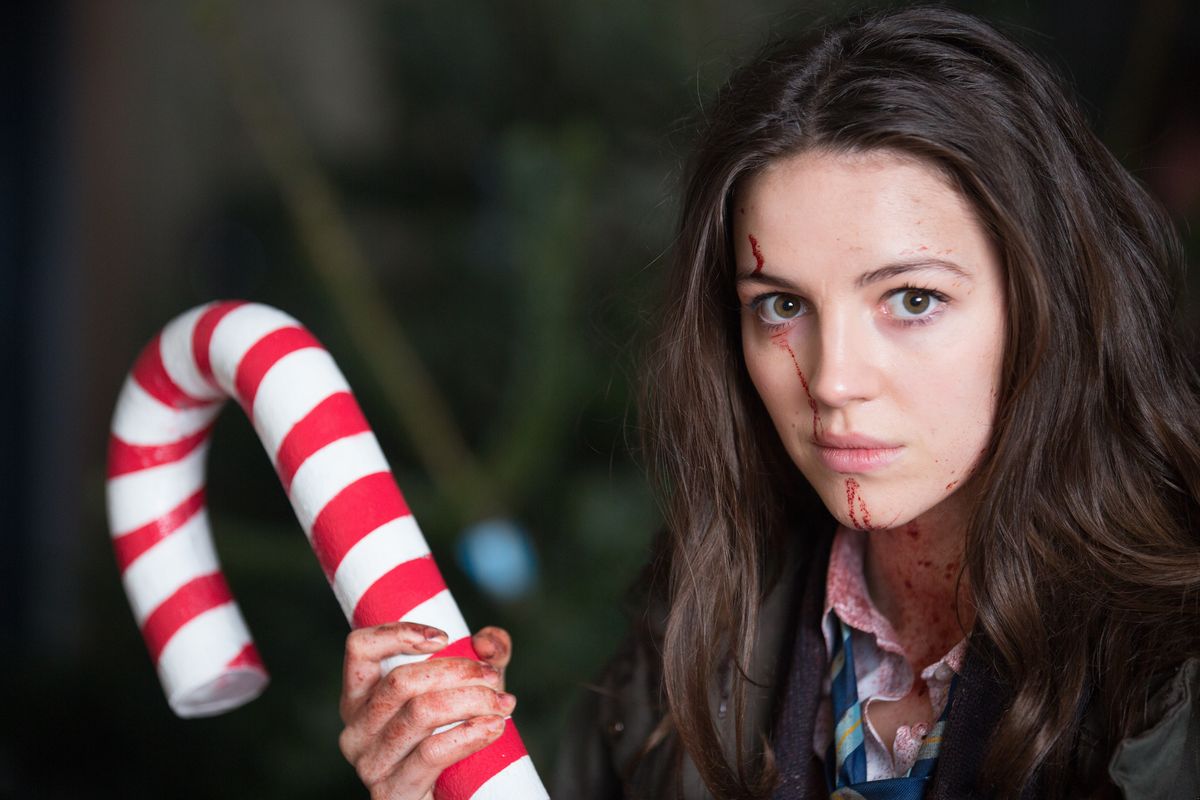 Anna and the Apocalypse
Available on: Amazon Prime, Hulu
What is it about the holidays that makes it feel like we're on the verge of the end of the world? Regardless, if you're going to capture Christmas season ennui in a movie, you might as well go all out. That's exactly what British holiday film Anna and the Apocalypse aims to do. Anna is a Christmas zombie musical comedy. Because why have one genre when you can have them all?
Ella Hunt stars as Anna Shepherd, a secondary school graduate who plans to embark on a grand travel tour before heading to university. Those plans come to a grinding halt, however, when a zombie infection starts to spread throughout her town. Anna gets together with some friends as they try to survive both the holidays and the encroaching zombie apocalypse.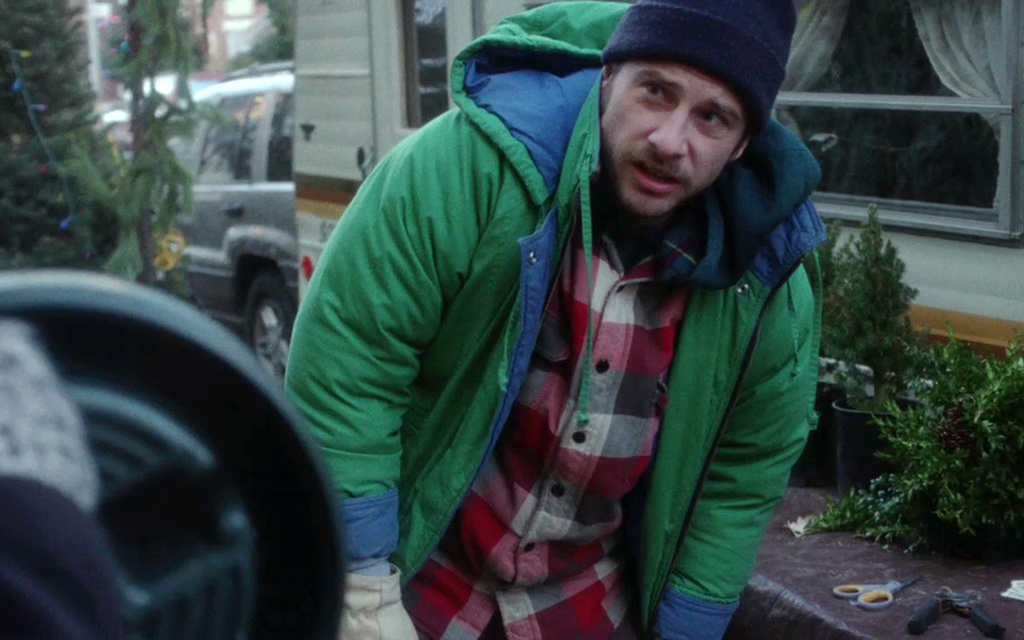 Christmas, Again
Available on: Amazon Prime
Plenty of people love Christmas and the holidays. That's why the phenomenon of the Christmas movie exists! Then there are those who view the approach of Christmas with a tired sigh "Christmas, again??" This movie is for those kind of people.
Christmas, Again is a 2014 indie movie written, directed, and produced by Charles Poekel that made its American debut at the Sundance film festival. The film follows the ironically named Noel, who is a heartbroken Christmas tree salesman who moves to New York City to leave his past and Christmas, itself behind. Noel lives in a trailer, works the night shift and almost succumbs to his boredom and depression…until he meets someone.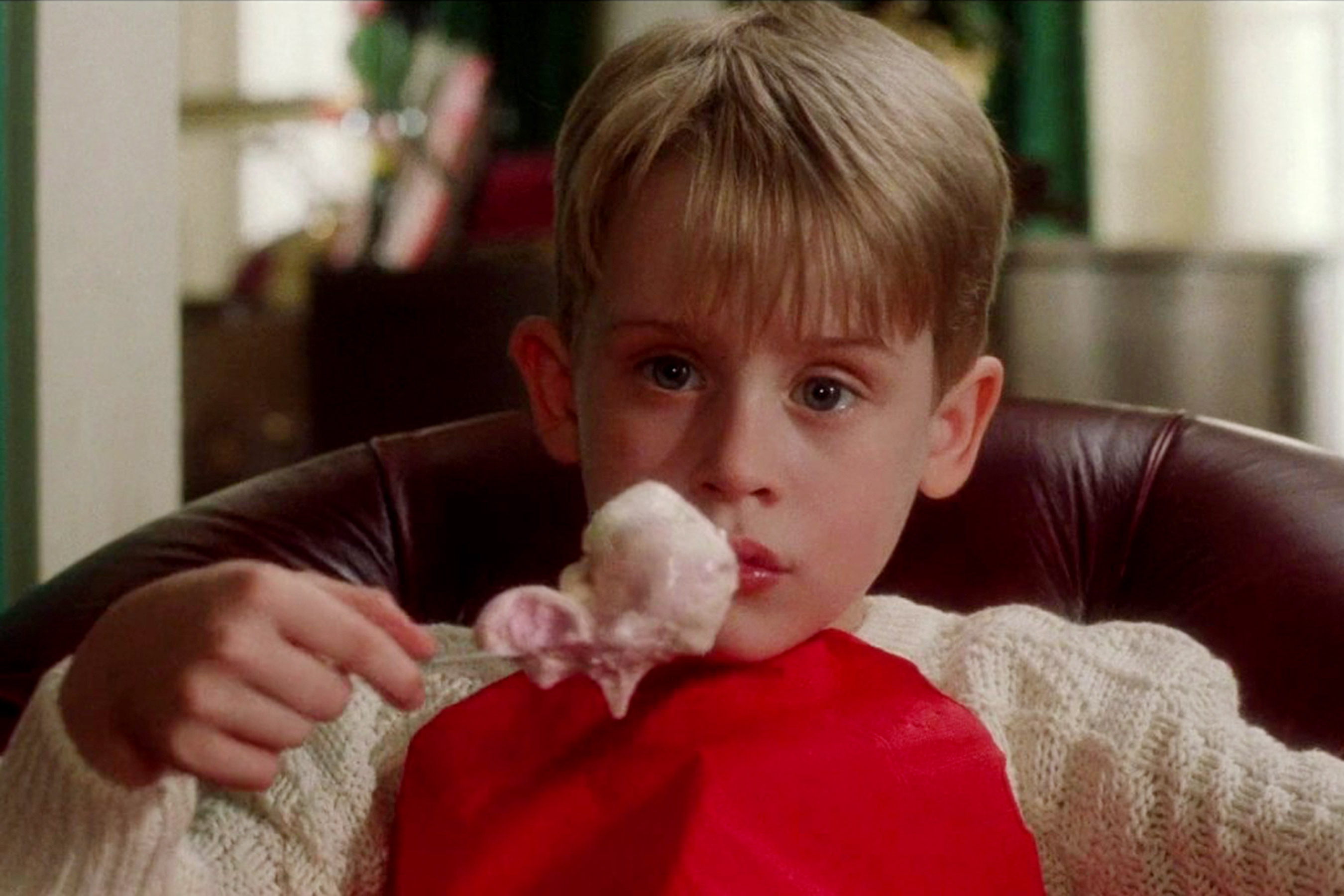 Home Alone (1990)
Another holiday classic from Fox, Home Alone remains a millennial touchstone for this time of year, and a gift that keeps on giving. Yes, everyone remembers the end where Macaulay Culkin tortures two bumbling goons (Joe Pesci and Daniel Stern) as if they're Elmer Fudd, but the movie has a lot more going for it than just slapstick sociopathy. Indeed, when Kevin McCallister isn't being a sadist, this film has an earnest appeal about celebrating the fantasy of a kid living by himself at home.
When his parents leave Kevin McAllister home alone for Christmas—it was an accident!—he has a luxury house to himself that he lounges about as if it were a giant playground with free ice cream, pizza, and R-rated movie viewing parties. Things go a little pear-shaped though when crooks try to rob the joint, but he handles that in glib fashion, all while sweetly pining for his mother. In fact, as you get older, Catherine O'Hara's trials and tribulations to get back home to her baby boy in time for Christmas are as amusing as Kevin's hijinks. (John Candy! Polka music!! Polka Christmas music!?!) But probably the reason this is a real classic has a lot to do with John Williams' eternally heartwarming score.
Into the Dark: Pooka!
Available on: Hulu
The concept of Hulu horror anthology series Into the Dark is a simple one. Starting in October, every month would see the release of a new horror movie, usually revolving around a theme or holiday within that month. So naturally December 2018's entry, Pooka!, brings its chills to Christmas. Directed by Nacho Vigalondo from a script by Gerald Olson, Pooka! introduces one of the cutest creepiest critter since Gremlins.
Struggling actor Wilson Clowes (Nyasha Hatendi) takes on a job operating a giant fur suit of a toy company's upcoming holiday season to, Pookah. Pookah has two modes, naughty or nice. Soon Wilson comes to find that the suit is starting to effect his overall mood and the naughty mode may last outside the confines of the suit.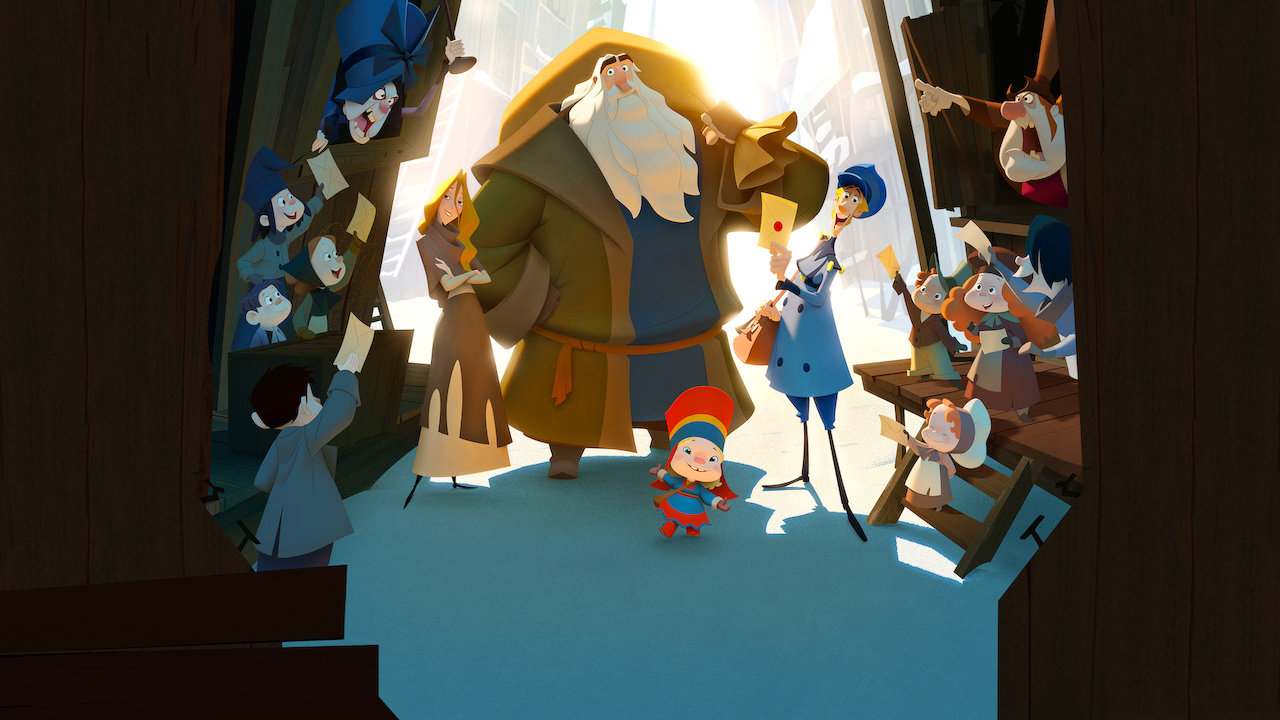 Klaus
Available on: Netflix
Since the hallowed days of Rankin/Bass stop-motion animated Christmas specials, there hasn't been much movement or innovation in the realm of animated Christmas movies. Klaus, written and directed by Sergio Pablos, seeks to change all that in Klaus.
This crisply animated feature serves as an alternative history version of the story of Santa Claus. Jesper (Jason Schwartzman) proves himself to be the worst student as a postal academy and is sent to the North Pole where his lack of letter-delivering abilities won't do anyone any harm. There he discovers Klaus (J.K. Simmons), a mysterious carpenter who lives alone and likes to make handmade toys. Sounds pretty familiar.
Klaus is both a technical marvel and an effective little Christmas story.
Love Actually
Available on: HBO
Love Actually is so closely associated with romance films, Valentine's Day, and Christmas that it's almost a self-parody at this point. This is a picture that has been picked apart for comedic and memeable scraps time and time again since its debut in 2003. Still, it holds up as a genuinely sweet, mega-omnibus love story.
It doesn't hurt that Love Actually also features the most impressive roster of British acting talent this side of a Harry Potter movie. The film stars *deep breath* Alan Rickman, Emma Thompson, Hugh Grant, Kiera Knightley, Collin Firth, Sienna Gilroy, Liam Neeson, Bill Nighy, Chiwetel Ejiofor, Andrew Lincoln, Laura Linney, Rodrigo Santoro, Martin Freeman, and more in a host of romantic Christmas tales.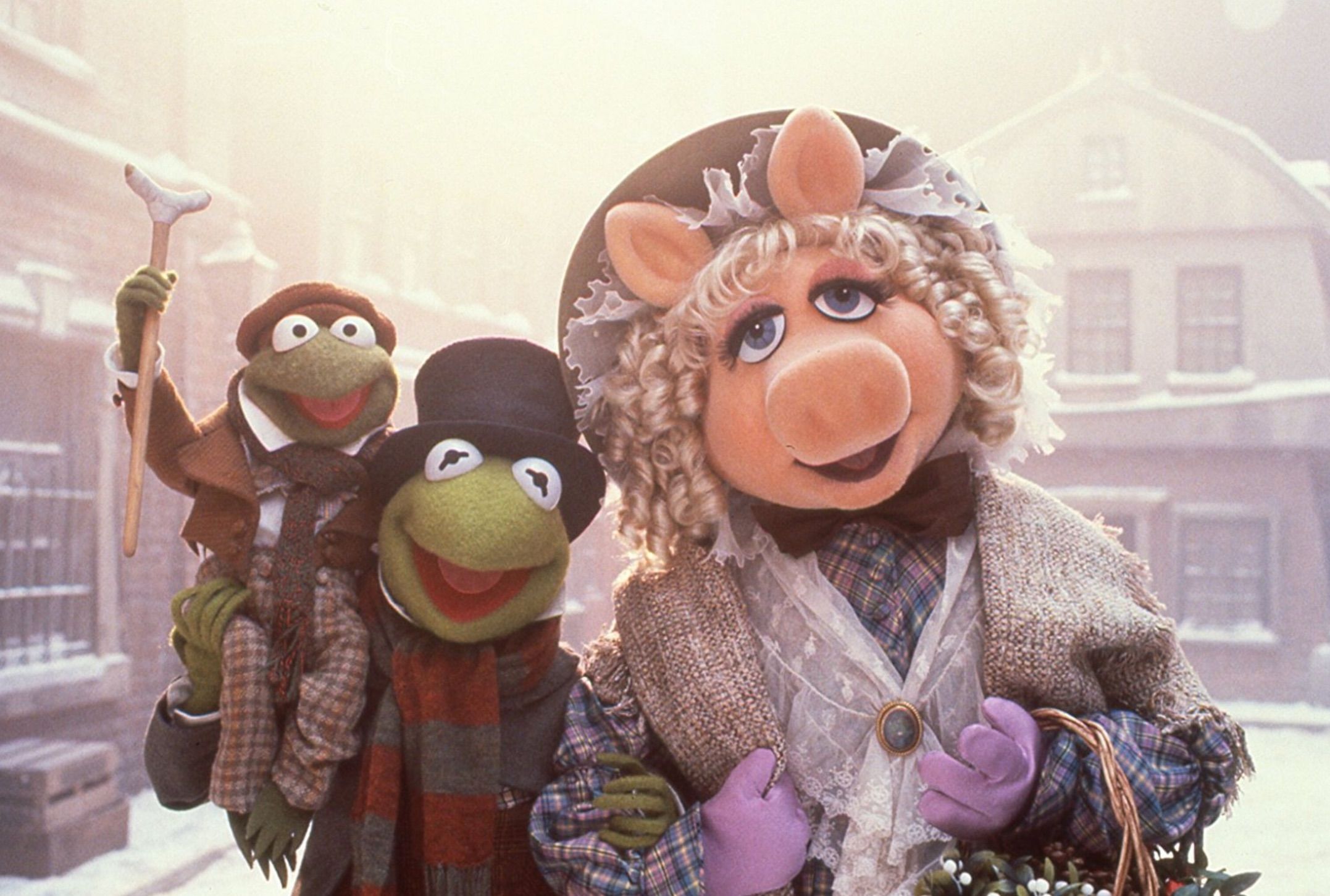 The Muppet Christmas Carol (1992)
Available on: Disney+
Michael Caine revealed the secret of playing Ebenezer Scrooge against Muppets is to act as if you're doing Shakespeare in the Park. By playing his humbugging, anti-Christmas malcontent completely straight, he gives a whiff of legitimate menace to a Dickensian adaptation that features Kermit the Frog and Miss Piggy as struggling Victorian parents.
Okay, so it's not the best adaptation of Charles Dickens' timeless classic, but it is a sweet one with a nice message and a few good songs to accompany its silliness.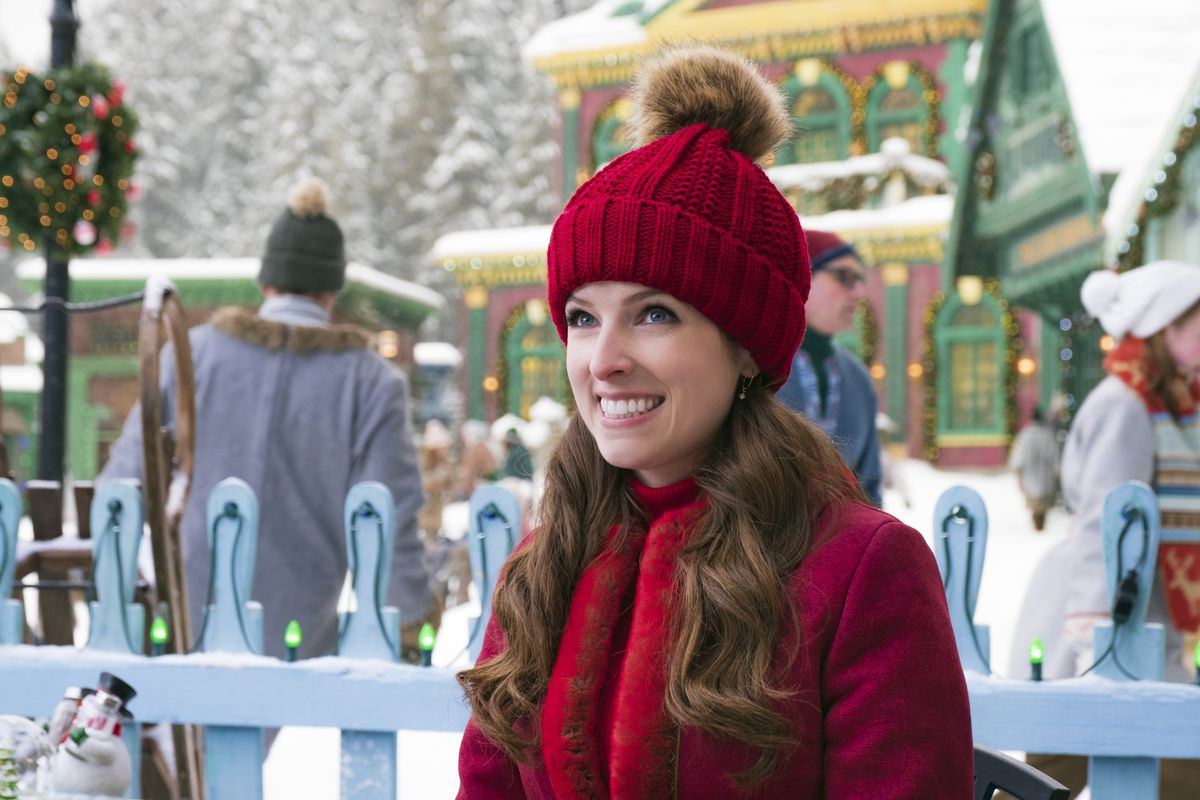 Noelle (2019)
Available on: Disney+
We've seen movies about Santa's wife and Santa's brother, and a trilogy about Santa's murderer claiming his job, but what about one focused on… Santa's children? Such is the appeal of Noelle, one of the first films ever developed exclusively for Disney+. Written and directed by rom-com stalwart Marc Lawrence, this is a film about the difficulties in assuming the mantle of Santa Claus. Ostensibly that duty must fall on the latest Santa's son, Nick Kringle (Bill Hader), but after he goes AWOL, it will become Noelle Kringle's (Anna Kendrick) responsibility to find him and perhaps assume the title of Santa.
Grab a FREE TRIAL of Disney+, on us, right here!
It's a pretty silly premise, but Kendrick and Hader are both winsome personalities who tend to elevate any material they're given, and there might be something refreshing of the North Pole being viewed from the perspective of Noelle instead of St. Nicholas. With that said…. We haven't quite gotten around to loading it up on our Disney+ yet either.
And here's the complete list, just in case you don't like our choices!
5 Star Christmas (2018)
12 Dog Days Till Christmas (2014)
Alone at Christmas (2019)
Alone for Christmas (2013)
Alpha and Omega: The Big Fureeze (2016)
American Rodeo: A Cowboy Christmas (2016)
Angela's Christmas (2017)
Angels in the Snow (2015)
Anna and the Apocalypse (2018)
Back to Christmas (2014)
A Bad Moms Christmas
Barbie: A Christmas Carol (2008)
Barbie: A Perfect Christmas (2011)
Beauty and the Beast: The Enchanted Christmas (1997)
Beyond Christmas (1940)
Bigfoot (2018)
Black Mirror: White Christmas (2014)
Bob's Broken Sleigh (2015)
BoJack Horseman Christmas Special (2014)
Chasing Christmas (2005)
Chilling Adventures of Sabrina: A Mid-Winter's Tale (2018)
Christmas, Again (2014)
Christmas with the Andersons (2016)
Christmas Belle (2013)
Christmas Break-In (2019)
further reading: The Best Christmas Movies on Netflix
The Christmas Cabin (2019)
The Christmas Calendar (2017)
The Christmas Candle (2013)
The Christmas Chronicles (2018)
Christmas Crush (2013)
Christmas Cupid (2010)
The Christmas Dragon (2014)
Christmas Grace (2014)
Christmas in the Heartland (2013)
Christmas Inheritance (2017)
A Christmas Kiss II (2011)
The Christmas Lodge (2014)
Christmas Perfection (2018)
A Christmas Prince: The Royal Wedding (2018)
A Christmas Snow (2011)
Christmas Survival (2018)
Christmas Town (2008)
A Christmas Tree Miracle (2015)
Christmas in Wonderland (2007)
The Chronicles of Narnia: The Lion, The Witch and The Wardrobe (2005)
A Cinderella Christmas (2016)
Crazy for Christmas (2005)
Curious George: A Very Monkey Christmas (2009)
Dead of Night (2009)
Dear Santa (2011)
Deck the Halls (2016)
Doctor Who Christmas Specials
A Dog for Christmas (2015)
A Doggone Christmas (2016)
A Dogwalker's Christmas Tale (2015)
Dreamworks Happy Holidays from Madagascar (2005)
Dreamworks Holiday Classics (2011)
further reading: The Best Christmas Movies on Amazon Prime
Dreamworks Home For the Holidays (2017)
Elf-Man (2012)
Elliot the Littlest Reindeer (2018)
Every Other Holiday (2018)
Eve's Christmas (2004)
A Fairly Odd Christmas (2012)
Falling for Christmas (2016)
Free Rein: The Twelve Neighs of Christmas (2018)
Frozen (2013)
A Frozen Christmas 3 (2018)
A Frozen New Years (2018)
Get Santa (2014)
Girlfriends of Christmas Past (2016)
His and Her Christmas (2005)
The Holiday Calendar (2018)
A Holiday Engagement (2011)
Holiday Rush (2019)
Holiday in the Wild (2019)
Holly's Holiday (2013)
Holly Star (2018)
The Hollywood Palace: Bing Crosby Christmas Show (1966)
Home Alone (1990)
Home Alone 2: Lost in New York (1992)
Home Alone 3 (1997)
Home by Christmas (2006)
Home for the Holidays (1995)
How the Grinch Stole Christmas (2000)
Into the Dark: Pooka! (2018)
It's a Wonderful Life (1946)
Jingle All the Way (1996)
Klaus (2019)
The Knight Before Christmas (2019)
Krampus Unleashed (2016)
Kung Fu Panda: Holiday (2010)
Lawrence Welk Christmas Show (2007)
Let it Snow (2019)
Love Actually (2003)
Magic Snowflake (2013)
The March Sisters at Christmas (2012)
Married by Christmas (2016)
Megan's Christmas Miracle (2019)
Merry Happy Whatever (2019)
Merry Kissmas (2015)
Mickey's Once Upon a Christmas (1999)
Miracle on 34th Street (1947)
further reading: The Best Christmas Movies on Hulu
The Most Wonderful Time of the Year (2008)
The Muppet Christmas Carol (1992)
My Dad is Scrooge (2014)
My Little Pony: A Very Minty Christmas (2005)
My Santa (2013)
Nailed It! Holiday! (2018)
A Nasty Piece of Work (2019)
National Lampoon's Christmas Vacation
Naughty & Nice (2014)
Neo Yokio: Pink Christmas (2018)
New Year, New You (2019)
Noelle (2019)
A Norman Rockwell Christmas Story (1996)
Pee-wee's Playhouse: Christmas Special (1988)
Power Rangers: Megaforce: The Robo Knight Before Christmas (2013)
Power Rangers Super Samurai: Stuck on Christmas (2012)
Prince of Peoria: A Christmas Moose Miracle (2018)
A Puppy for Christmas (2016)
Rare Exports (2010)
A Russell Peters Christmas (2011)
Santa Pac's Merry Berry Day (2016)
Santa's Apprentice (2010)
Santa Buddies: The Legend of Santa Paws (2009)
The Santa Clause (1994)
The Santa Clause 2 (2002)
The Santa Clause 3: The Escape Clause (2006)
Santa Hunters (2014)
Santa Girl (2019)
Santa Paws 2: The Santa Pup (2012)
Santa's Workshop (1932)
Saving Christmas (2014)
The Search for Santa Paws (2010)
Second Chance Christmas (2017)
The Secret of the Nutcracker (2007)
The Spirit of Christmas (2015)
The Sound of Music (1965)
A StoryBots Christmas (2017)
Sugar Rush Christmas (2019)
Super Monsters Save Christmas (2019)
Super Monsters and the Wish Star (2018)
Surviving Family (2014)
The Swan Christmas Princess (2012)
TAPE: A Christmas Miracle (2019)
Terrific Trucks Save Christmas (2016)
Tiny Christmas (2017)
True: Winter Wishes (2019)
The Truth About Christmas (2018)
'Twas the Night (2001)
A Very Brady Christmas (1988)
A Very Murray Christmas (2015)
A Very Cool Christmas (2004)
The Wiggles: Go Santa Go! (2013)
Alec Bojalad is TV Editor at Den of Geek and TCA member. Read more of his stuff here. Follow him at his creatively-named Twitter handle @alecbojalad