Features
Should Xbox Series X Launch Without Halo Infinite?
The Xbox Series X will launch in 2020 without Halo Infinite, but is Microsoft making a huge mistake?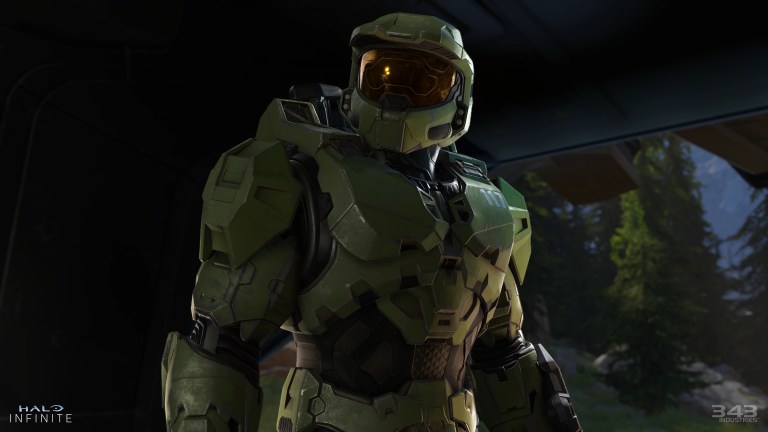 The announcement that Halo Infinite would be delayed to 2021 sent shockwaves through the gaming industry. The delay has left some skeptics wondering how exactly the Xbox Series X will be able to compete with the PlayStation 5 when both consoles launch this holiday.
After all, Microsoft had spent the last couple of years marketing Halo Infinite as a killer app for the Xbox Series X, a title that was going to be so much more than an Xbox Series X launch game. It was positioned to be the system-seller that the Xbox One struggled to find, not to mention the first Halo installment to launch with an Xbox console since the original Halo: Combat Evolved, the game that revolutionized multiplayer shooters and breathed life into Microsoft's fledgling gaming brand in the early 2000s.
Any hopes that Halo Infinite's launch day release on Xbox Series X would recreate those memories were dashed on Tuesday by 343's announcement.
"The decision to shift our release is the result of multiple factors that have contributed to development challenges, including the ongoing COVID-related impacts affecting us all this year," said 343 studio head Chris Lee in a statement. "I want to acknowledge the hard work from our team at 343 Industries, who have remained committed to making a great game and finding solutions to development challenges. However, it is not sustainable for the well-being of our team or the overall success of the game to ship it this holiday."
Meanwhile, the Xbox Series X will march on towards a November release date without a big first-party launch exclusive. Needless to say, many are now asking the question: "Should the Xbox Series X be released in 2020 without Halo Infinite?"
To say the Xbox Series X's launch lineup is looking a little thin without Halo Infinite would be a gross understatement. At the moment, it sounds like Xbox Series X's launch lineup will include new games such as The Medium, but as Microsoft's own press release regarding the Xbox Series X's November launch window seemed to emphasize, most early adopters will be relying on next-gen ports of games like Assassin's Creed Valhalla and Yakuza: Like a Dragon for their next-gen games fix.
We should note that we still don't know what the PS5's launch lineup will include either, but by the end of the year, PS5 gamers could be playing Marvel's Spider-Man: Miles Morales, the Demon's Souls remake, and Godfall, along with a similar selection of next-gen ports of current-gen games. The quality of new next-gen releases is always subjective, but Microsoft could soon find itself in the all-too-familiar position of losing the exclusives race to Sony from a sheer quantity perspective.
There's also the COVID-19 factor to consider. The prospect of releasing a next-gen console in 2020 (the year that keeps on giving) has undeniably been complicated by the COVID-19 pandemic. Even if you look beyond the health risks of releasing a next-gen console to physical stores, which many people still rely on to buy consoles, even in an increasingly digital age, there's the economic impact of the pandemic to consider. The fact is that there are many people who simply can't justify spending $400+ cost of a next-gen console at the end of the year no matter how badly they want one.
343's own statement is a reminder that employees at many studios have been forced to work from home for much of this year, which already resulted in numerous game delays as well as concerns that games released this year could end up being rushed and force developers everywhere to endure the all-to-common industry horror known as "crunch" just to get them out on time.
Put it all together, and you're left with the prospect of Microsoft releasing a next-gen console without its biggest game against some considerable competition in the midst of a global pandemic that has made the prospect of buying a single next-gen console, much less the idea of buying two, much more challenging. That sounds like more than enough justification for Microsoft to do the formerly unthinkable by delaying the release of the Xbox Series X until Halo Infinite is available and the world is a bit closer to being back on its feet.
Yet, if you boil the question down to whether or not the delay of Halo Infinite should be justification enough to delay the Xbox Series X, then I'd have to say no. After all, such a delay would be a clear example of Microsoft admitting defeat.
Mind you, I'm not talking about a defeat in the holiday sales race. Many top analysts predicted that Microsoft would lose that race even with the help of Halo Infinite, and we're willing to guess that Microsoft probably feels the same if it's being honest with itself about the Xbox Series X's immediate prospects.
I'm also not talking about Microsoft losing the console war. Even if you still invest personal stock in those battles long after most in the industry have written them off, Microsoft delaying the Xbox Series X by a few months doesn't mean it's bowed down to Sony and Nintendo.
I'm talking about a philosophical defeat. Microsoft and the Xbox team have spent the last few years saying that they're no longer as interested in console sales figures, individual game sales figures, and other traditional metrics as they used to be. They're more interested in pushing the Xbox brand through a variety of devices via Game Pass, Project xCloud, and even their renewed support of the PC platform. While Microsoft has said that it still wants to push Xbox consoles as a premium next-gen gaming experience, it seems pretty clear at this point that its interest in becoming a top gaming service and software provider is as great (if not greater) than its interest in being the hardware king.
By delaying the Xbox Series X to match Halo Infinite's future release, Microsoft would be admitting that the company still relies on the idea that it needs a system seller to move units. Microsoft would be admitting that its console shouldn't launch as planned because it simply doesn't have the games.
But Microsoft does have the games. They're just on Game Pass and in your own private Xbox collection.
Even if Halo Infinite was being released in November, Xbox Game Pass, Project xCloud, and Microsoft's unwavering support of backward compatibility would remain the best reasons to own an Xbox Series X. We're just as excited about future Xbox titles like Avowed and the next-gen return of franchises like Gears of War as you are, but Microsoft has spent the last few years showing us that the reasons to be excited about the Xbox brand aren't based on how we've typically justified the hype for past consoles. They certainly aren't based on how soon we'll be able to recreate sleepless nights spent playing the latest Halo.
Xbox seems to believe that the value of a next-gen console is about more than gatekeeping the ability to play the latest games and spending months waiting for the pleasure of spending $60 (excuse us, $70) on the latest next-gen release. According to Xbox, buying an Xbox Series X (or even the mysterious Xbox Series S) is really about buying into the console's long-term prospects rather than its short-term benefits.
There are other reasons you could justify delaying the Xbox Series X until 2021. I'm just not sure Halo Infinite should be that reason.