News
Halo Infinite Multiplayer Will Be Free-to-Play and Support 120 FPS on Xbox Series X
Halo Infinite's multiplayer will be free-to-play and will support 120 fps!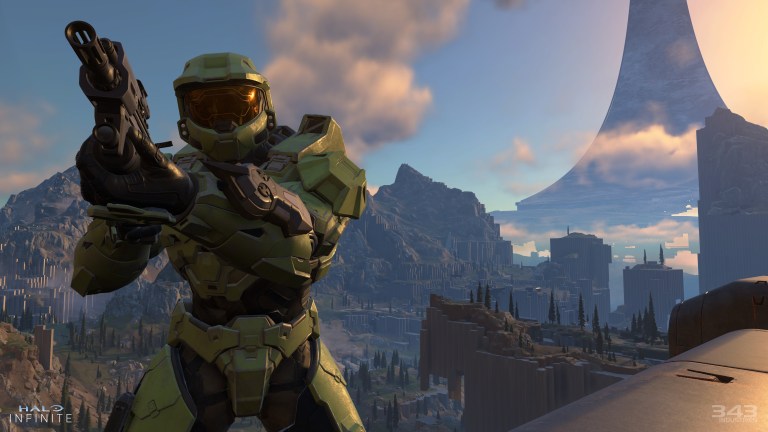 Set a fire in your heart, Spartan, because very soon you'll be able to jump into Halo Infinite's multiplayer mode for free. After a series of leaks earlier this week, Xbox has confirmed on Twitter that the game's multiplayer component will be free-to-play for all and will support 120 fps on Xbox Series X.
That latter bit is especially interesting since it means that the multiplayer and campaign components of Halo Infinite will showcase different frame rates. 343 recently confirmed that the campaign will run at 4K 60fps.
This is a big change to the status quo for the Halo series, which has never released a new multiplayer offering for free, and it might be the right move in 2020 when other multiplayer shooters have already embraced the free-to-play model. Even Halo's direct competitor, Call of Duty, has a free battle royale offering called Warzone. Other free-to-play shooters include Apex Legends, Destiny 2, and Fortnite.
Does this mean that Halo Infinite will also be getting some kind of battle royale mode as well as a battle pass? 343 hasn't said anything on the matter. The studio previously said that the game wouldn't launch with one although that it was probably possible to create one in Halo Infinite's upcoming Forge mode.
We've yet to actually see multiplayer gameplay from Halo Infinite, but the footage that has been shown of the campaign has so far been divisive among the community of fans. On social media, forums, and even in countless videos on YouTube, you'll find many fans who aren't very impressed with the game's art style or the graphical fidelity showcased in that initial demo.
343 has said that the more brightly-colored, Halo: Combat Evolved-like art style was the studio's intent and a way for Halo Infinite to harken back to classic Halo.
In a blog post on Halo Waypoint, 343 community manager John Junyszek addressed Halo Infinite's art style and what the studio is doing to improve the game's graphical fidelity and presentation.
"Based on our learnings from Halo 4, Halo 5, and Halo Wars 2 – along with strong community feedback – we decided to shift back towards the legacy aesthetics that defined the original trilogy," Junyszek explained. "With Halo Infinite, we're returning to a more 'classic' art style which was a key message going back to the very first reveal that garnered enthusiastic and positive responses. This translates to a more vibrant palette, 'cleaner' models, and objects with less 'noise,' though it doesn't mean less detail. While we appreciate this may not be everyone's personal preference, we stand by this decision and are happy to see it resonating with so many fans around the world."
It'll be interesting to see how Halo Infinite's multiplayer mode looks running at 120 fps instead of the 60 fps showcased in the demo, although fans shouldn't hold out for any major changed in the art department.
Halo Infinite is slated for Holiday 2020 and is coming to Xbox Series X, Xbox One, and PC.