Features
Why NBA 2K21's $70 Price Tag Probably Won't be "Justified"
NBA 2K21's increased price is being billed as a sign of its quality, but various factors point to another explanation.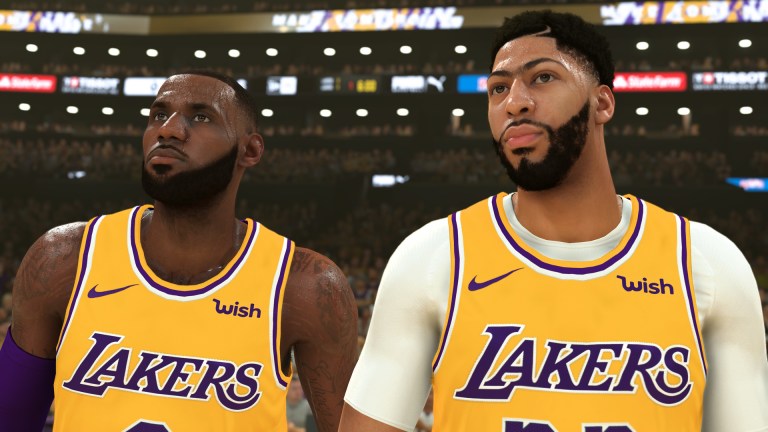 In an interview with GamesIndustry.biz, Take-Two CEO Strauss Zelnick was asked about NBA 2K21's $70 price on next-gen consoles. After many fans raised concerns regarding what this price tag means for future Take-Two games, and even next-gen video games in general, Zelnick was given the chance to better explain this potentially impactful decision and help millions of gamers make peace with that price point.
Instead, Zelnick offered something…a little less reassuring.
"There hasn't been a price increase for frontline titles for a really long time, despite the fact that it costs a great deal more to make those titles," Zelnick said of NBA 2K21's increased price. "And we think with the value we offer consumers…and the kind of experience you can really only have on these next-generation consoles, that the price is justified. But it's easy to say that when you're delivering extraordinary quality, and that's what our company prides itself on doing."
With due respect to Strauss Zelnick, Take-Two's employees, and the NBA 2K21 team, we're not sure that statement justifies NBA 2K21's next-gen price. In fact, there are things about Zelnick's choice of words that are downright concerning.
To be clear, this is not an argument against whether or not there should eventually be $70 games. While I tend to side with former PlayStation executive Shawn Layden who said that the best way to combat rising game costs may be to focus more on smaller titles, the fact is that bigger games are eventually going to become more expensive to purchase.
This also isn't an indictment of NBA 2K21 for PlayStation 5 and Xbox Series X. While NBA 2K20 was a bit of a mixed bag in the minds of many fans, it's entirely possible that NBA 2K21 will help turn things around.
The real problem here is with the idea that Take-Two and NBA 2K21 developer Visual Concepts have somehow seemingly figured out something about next-gen gaming which eludes other video game studios. That's what Zelnick seems to imply by saying that "it's easy to say that when you're delivering extraordinary quality," and it's certainly what he seems to be implying when he had this to say about Ubisoft's decision to not raise AAA game prices at the start of the next video game generation:
"Obviously, we don't speak for the industry and the industry naturally does not coordinate on these matters, to say the very least. The pricing has to reflect the quality of the experience, and we aim to provide the best experiences in the business."
The issue with that statement has nothing to do with the idea that Take-Two's studios don't know how to craft quality experiences. They certainly do. The problem is that the idea that "the industry naturally does not coordinate on these matters" is, in the case of the upcoming video game generation, not necessarily true.
Earlier this year, Microsoft revealed a Smart Delivery program that allows gamers to upgrade certain Xbox One titles to their Xbox Series X versions at no extra cost. In an interview with The Washington Post, Xbox boss Phil Spencer said that part of the motivation behind the Smart Delivery program can be attributed to accountability.
"With the ability to name things [like Smart Delivery], it allows our customers to ask questions of publishers," Spencer said. "It's a set of expectations customers should have for content."
That sentiment was echoed by publishers like EA, Ubisoft, and CD Projekt Red who launched their own initiatives which will allow you to automatically upgrade upcoming current-gen editions of titles like Madden NFL 21, Assassin's Creed Valhalla, and Cyberpunk 2077 to their next-gen (PlayStation 5 or Xbox Series X) equivalents at no extra cost.
What about NBA 2K21, though? Well, you can upgrade the current-gen version of NBA 2K21 to the next generation, but only if you purchase the $99.99 Mamba Forever Edition of the game.
So despite Zelnick's statements, it really does feel like the industry is coordinating on this matter (at least somewhat) and that they've reached a different conclusion than Take-Two has. While only decision-makers from those companies could tell you exactly what that conclusion is, statements made by all of them at various points suggest that the conclusion they've reached isn't that Take-Two makes better games than they do but rather that now is not the time to start experimenting with price increases.
Even if you look beyond the ongoing COVID-19 pandemic and the various ways it has made it more difficult for millions to justify purchasing a new video game console later this year (as well as a host of new games), history tells us that next-gen ports of current-gen games rarely take full advantage of new hardware. Even if the first round of next-gen games resemble that impressive Unreal Engine 5 demo we recently saw (and they very likely will not), games that are developed for two consoles with vastly different power levels (and are set to release at relatively the same time) generally do not feature such overwhelming visual and mechanical upgrades.
When Spencer talks about asking "questions of publishers," the one question that jumps to mind that everyone should be asking right now is "Are you charging me for a next-gen port because it's worth it or because you can?"
In the case of Take-Two and NBA 2K21, the answer to that question certainly feels like it's leaning towards the latter. Zelnick even recently noted that next-gen pricing will be decided on a "title-by-title basis," which makes you wonder what it really is about NBA 2K21 that makes it such a special candidate for this price jump.
At the risk of sounding cynical, I'd guess that it has something to do with NBA 2K being one of gaming's biggest earners in terms of microtransaction revenue. In recent years, NBA 2K fans have shown that they're willing to spend quite a bit of money on the game (regardless of what that game's user scores reflect), and it certainly feels like Take-Two is testing whether or not they'll spend more money yet again.
We don't want to tell you how to spend your money or demand that you only play certain games. Yet, at a time when the rising cost of video games is seemingly inevitable due to economic inflation, increased expectations for the quantity of in-game content, and perhaps even a desire to start paying developers the salaries they deserve, it's important to reexamine what power your decision to purchase or not purchase a game really has.
After all, if NBA 2K21 for PlayStation 5 and Xbox Series X really is something special, you'll have plenty of time to buy it for whatever the price may be. If it's not…well, this industry has certainly shown that there's always next year.