News
Xbox Series X Release Date Set for November
We finally know when the Xbox Series X will launch! Here's what you need to know.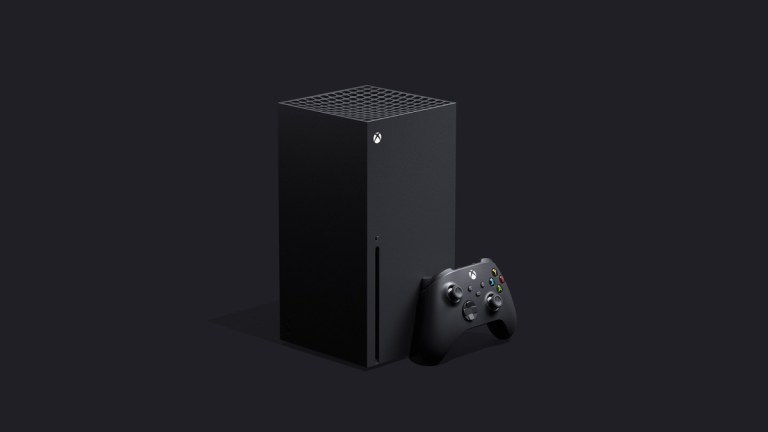 Microsoft has finally revealed a release window for the Xbox Series X. The console will be out this November, according to a new post on Xbox Wire.
The publisher also announced that Halo Infinite is being delayed to 2021, which means that the highly-anticipated shooter won't be a launch game for the next-gen console. But Microsoft stressed that there will still be plenty of stuff to play on the Xbox Series X in November.
Here's a breakdown of what's releasing alongside the console launch:
More than 50 new games planned for this year across generations and optimized for Xbox Series X, including Assassin's Creed Valhalla, Dirt 5, Gears Tactics, Yakuza: Like a Dragon, and Watch Dogs: Legion. With Smart Delivery you only have to buy these games once to play the best versions for your console, across generations.
New games developed for Xbox Series X and launching with Xbox Game Pass, including exclusives like The Medium, Scorn, Tetris Effect: Connected, and more.
More than 40 popular games newly optimized to take full advantage of Xbox Series X such as Destiny 2, Forza Horizon 4, Gears 5, Ori and the Will of the Wisps, Madden NFL 21, and more.
Xbox Game Pass subscribers will also be able to enjoy the usual offerings, including xCloud support, at launch. The company also stressed that thousands of games across Xbox One, Xbox 360, and the original Xbox will be playable on the Xbox Series X.
First unveiled during the 2019 Game Awards, the Xbox Series X is touted as Microsoft's most powerful console to date. While the first thing you'll notice about the console is its shape, which is unlike any Xbox hardware before it, there's a lot going on inside the machine to excite players.
Microsoft has said that the console's "Velocity Architecture" will "greatly decrease" load times while its Quick Resume feature will "enable players to seamlessly switch between multiple titles and resumes instantly from where you last left off."
According to Microsoft, the Xbox Series X will be able to deliver true 4K gaming and will also be 8K ready for games that are compatible with that resolution in the future. The 12 teraflops of AMD GPU power will also allow players to game at up to 120 fps for some titles. Right now, games that are "Optimized for Series X" — like Assassin's Creed Valhalla — will be to "deliver higher, steadier framerates, with a performance target of 60 frames per second at 4K resolution." DiRT 5 will even be able to hit 120 fps at launch.
Overall, "Optimized for Series X" games will "showcase anything from virtually eliminating load times via the Xbox Velocity Architecture, heightened visuals and hardware-accelerated DirectX ray tracing powered by our custom, next-generation GPU, to steadier and often higher framerates up to 120 fps."
If you haven't seen them already, here's a breakdown of the major Xbox Series X specs you need to know about:
In our analysis of both consoles' specs, we determined that the Xbox Series X is slightly more powerful than the PS5. But when it comes to the battle of aesthetics, we dare say that PS5 is the more eye-pleasing next-gen console. This will surely be a debate fans on both sides will have for the coming months.
If it's the games you're interested in, the Xbox Series X has an interesting lineup of exclusives thus far. Currently, the roster includes Halo Infinite and Senua's Saga: Hellblade II. We have a full list of the confirmed games coming to Xbox Series X.
The Xbox Series X will also be compatible with "thousands of your favorite games across four generations of gaming, all your Xbox One gaming accessories, and industry-leading services like Xbox Game Pass." Additionally, Microsoft is ensuring that first-party titles from Xbox Game Studios "support cross-generation entitlements and that your Achievements and game saves are shared across devices" through its Smart Delivery system.
We'll keep you updated as we learn more about Microsoft's next-gen console.