News
New Fable Game Confirmed for Xbox Series X
Fable is back! Microsoft has unveiled a new Fable game for Xbox Series X. Watch the announcement trailer here.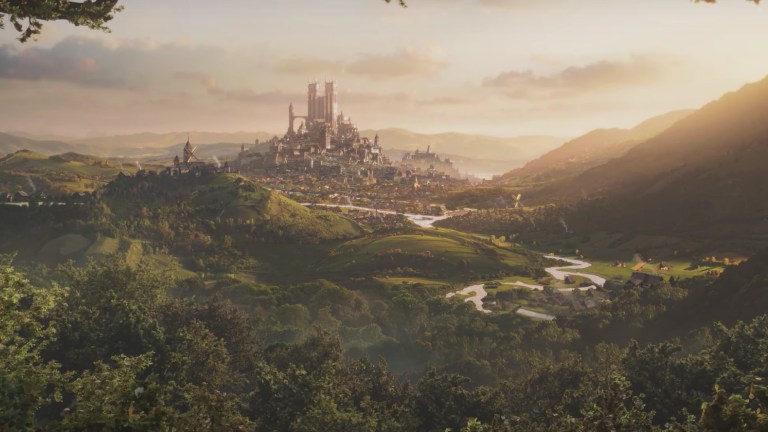 During July's Xbox Games Showcase, Microsoft announced a new Fable game for the Xbox Series X. Few details were shared about the game except that it's currently in development at Playground Games, the studio best known for the Forza Horizon series.
Check out the announcement trailer below:
As you can see, the trailer doesn't really give much away. We follow a fairy as they fly around a magical land until they're suddenly eaten by a fly, as the narrator teases that not all stories have happy endings, although "yours has yet to be written." The final shot of the trailer is of a city marked by a giant castle waiting on the horizon.
There's a good chance the new Fable will be set on Albion, the kingdom where all of the games have taken place thus far. But it remains to be seen whether the new game will push the timeline of the series forward as past installments have. While the first game took place in an Albion heavily influenced by medieval Europe, Fable II was set 500 years later during the "Age of Enlightenment" that introduced gunpowder and other scientific advancements to the series. Fable III started 50 years after that during an Industrial Revolution that more closely resembled the American 1800s.
Will the new Fable follow on from past games and let players adventure in an Albion inspired by the world of the early 1900s? Judging from the trailer's more fantastical elements and the heavy wilderness, this might not be the case.
"A new beginning for the legendary franchise. Explore a land of fantastical creatures and wondrous places," reads the game's official description on Xbox Wire, suggesting that this game will be a reboot fo the fantasy RPG franchise instead of a continuation.
This will be the first mainline Fable game since 2010's Fable 3, which capped a trilogy from series creator Peter Molyneux and Lionhead Studios. In 2016, Lionhead itself was shuttered after Xbox Game Studios decided to cancel Fable Legends, a multiplayer take on the series.
Rumors regarding the return of Fable have been floating around the internet for years, particularly in 2019 when reports suggested that a new game had been greenlit and could be revealed at that year's E3. That, of course, didn't happen.
Talking to Eurogamer in 2018, Fable co-creator Simon Cater expressed his feelings about another studio working on a new installment after Lionhead was shuttered.
"I have slightly mixed feelings," Carter said. "On the one hand it's great for the UK games industry, and very pleasing that Fable isn't dead; indeed, it will be lovely to play one as a punter, without coming out in hives. On the other hand, it is a little curious to get rid of the team that is uniquely expert in making Fable, and then try and make Fable. Fable is a weird game, and a tough one to deconstruct for a new team. That said, the team in question is very talented, and I'm sure they'll do a fantastic job."
We'll keep you updated as we learn more about Fable.