News
Avowed Trailer Reveals New Obsidian RPG
The Outer Worlds developer Obsidian has revealed a new fantasy RPG called Avowed!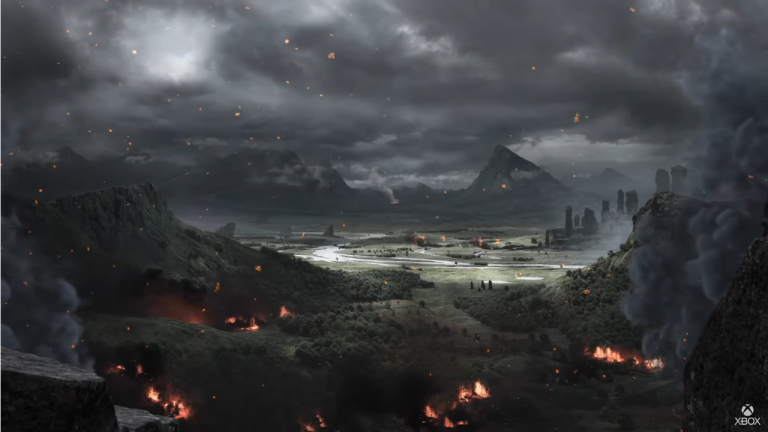 During July's Xbox Games Showcase, The Outer Worlds developer Obsidian Entertainment revealed a new fantasy RPG called Avowed. Little was shared about the game except that it's set in "the epic fantasy world of Eora," which is the same world where Obsidian's Pillars of Eternity series takes place. But unlike that isometric RPG that pays homage to the Baldur's Gate games, Avowed will be a first-person adventure.
You can watch the first trailer below:
Even though details are slim at the moment, a new RPG from the masters at Obsidian Entertainment is plenty to get excited about. Most well-known for cult-classic sequels to acclaimed RPG series like Star Wars: Knights of the Old Republic and Fallout, Obsidian has been very busy of late creating new franchises, such as Pillars of Eternity, Tyranny, and The Outer Worlds.
2019's The Outer Worlds was particularly well-received as a successor to the Fallout games (but set in space), which isn't that surprising since the project was directed by Tim Cain and Leonard Boyarsky, the creators of the post-apocalyptic series. In fact, we spoke to Cain and Leonard last year about their approach to role-playing games and they had plenty to share about their take on the genre.
"I always thought role-playing meant you, the player, defined who the character was, what his motivations were, as much as possible," Cain told us last year. "There's always a fantasy of 'I'm in this fantastic role, playing a character and doing whatever I want, and seeing how the world reacts.'"
This approach to character customization and storytelling certainly shines through in The Outer Worlds and Obsidian's past games.
"We don't want you to feel like you're doing something wrong by playing the character the way you want to play them," Boyarsky said. "You have to deal with the consequences of your actions, but it's your story. You should feel like the game is, in its own way, rewarding you for playing your character."
It remains to be seen if Avowed will follow this same philosophy, but judging from the studio's past output, this kind of role-playing is almost a certainty.
Avowed will be Obsidian's second title as a first-party Xbox studio. The first is the multiplayer game Grounded, which sees you and up to four friends team up to survive life in a backyard full of dangers after your characters are shrunk down to the size of bugs. Needless to say, this game is a bit of a departure for Obsidian. It's out on July 28.
No release date has been set for Avowed.