News
The Medium: New Xbox Series X Horror Game Channels Silent Hill
The Medium is a mind-blowing psychological horror title that features the work of one of the genre's best composers.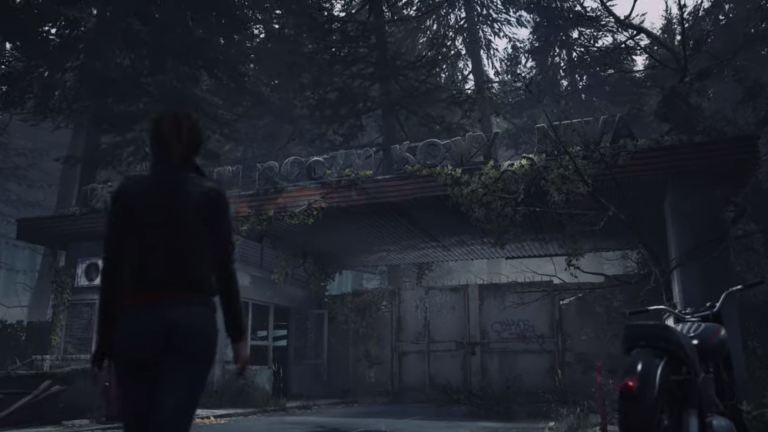 Bloober Team (the studio behind such horror titles as The Blair Witch and Layers of Fear) has revealed the first trailer for an exciting upcoming horror game called The Medium.
"The Medium is a tension-fueled, psychological horror game built around a central motif: how your perspective changes your perception," reads a description of the game from Bloober Team. "Players will find themselves in the body of Marianne, a medium hounded by visions, living and interacting across two worlds: the real, and the spirit world. Nothing is what it seems, everything has another side. As a medium with access to both worlds, you have a wider perspective and can see more clearly that there's no one simple truth to what others perceive. "
Piotr Babieno, CEO of Bloober Team, goes on to say that The Medium is the studio's "most ambitious game ever." While that could certainly pertain to the game's theme, it is also likely a comment on the fact that The Medium will be the studio's first next-gen title.
It's also certainly worth noting that The Medium will be scored by Akira Yamaoka: the legendary composer of the Silent Hill series. Yamaoka's work is evident in the game's first trailer, and we're thrilled to hear more of his horror tunes considering that the Silent Hill series is in a bit of a…oh…let's just call it a state of flux.
The idea of a narrative and world that changes based on your perception is certainly a fascinating idea. We don't get the impression that this will be a "choice-based" title, but we love the idea of needing to explore two worlds in order to see the entirety of an event.
Unfortunately, we don't really know much about The Medium's gameplay at this time. It's worth noting, though, that the debut trailer suggests that this will be a third-person title which would represent an interesting deviation from Bloober Team's previous first-person horror titles.
Still, it's the quality of those previous titles that leaves us so excited about what we've seen of The Medium. Blair Witch wasn't quite everything that it could be, but Bloober Team's body of horror work is simply exceptional. We have full faith in their abilities to turn this undeniably fascinating premise into the kind of psychological horror game that pays tribute to games like Silent Hill and the innovations of titles like Amnesia.
The Medium will launch on Xbox Series X and PC sometime during the 2020 holiday season. There's no word regarding a PlayStation version at this time.