Features
The Best Xbox Series X/S Games You Need to Play
The Xbox Series X/S is Microsoft's best line of hardware in years, and these are the games that every X/S owner needs to play.
It's no secret that the last few years have been rough for Microsoft's console business. The Xbox One never really recovered from early missteps, and it's only recently that Xbox has seen a substantial increase in console exclusives. But the good news is that almost three years since its release, the Xbox Series X (or S if you prefer the sleeker, cheaper, discless console) is shaping up to potentially be Microsoft's best piece of gaming hardware yet.
The exclusives are slowly trickling in (with plenty more on the way), and the Xbox Series X/S offers the best selection of backward-compatible games of any console on the market. And then there's Game Pass: the revolutionary monthly subscription service that offers unlimited access to hundreds of games each month (including every new first-party releases). So, now that the Series X has had a few years to build its library, we figured it was time to take a look at the very best games it has to offer.
Before we get to all that, though, here are a few selection rules when we made this list:
Even though a lot of Xbox One games have received Series X/S upgrades, we only considered games released for the Series consoles after its November 10, 2020 launch. We'll discuss some of those better upgrades later, though.
However, a game releasing exclusively for the PC prior to hitting the Xbox didn't disqualify it from this list so long as it came to consoles after the release of the Series X.
We made a small exception for Hitman since the third game in the World of Assassination trilogy came out in 2021, but it's now bundled with the prior two games.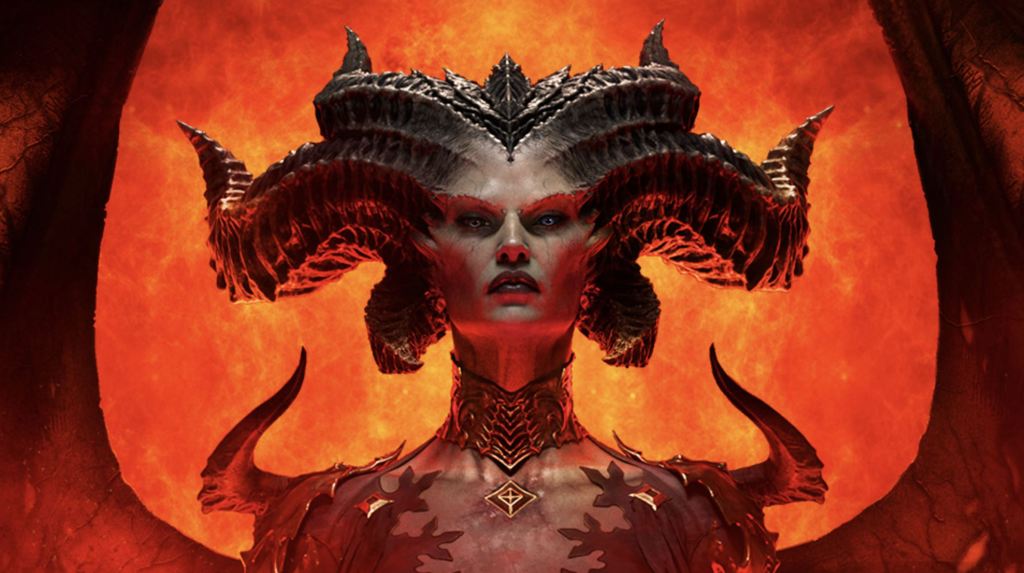 Diablo IV
Much like Diablo III before it, Diablo IV is currently receiving quite a bit of flak online from fans who don't feel that it's up to snuff with the series' lofty reputation as the king of action RPGs. Yes, the classes still need more fine-tuning, and the endgame could use some work, but what's already here is fantastic, and those tweaks are sure to come in time. For what it is now, Diablo IV offers unprecedented customization options for your characters and five classes that feel distinct and fun to play.
And while these types of games aren't typically known for their visuals, the graphics really are stunning on the Series X. The world of Sanctuary has never looked more horrifyingly beautiful.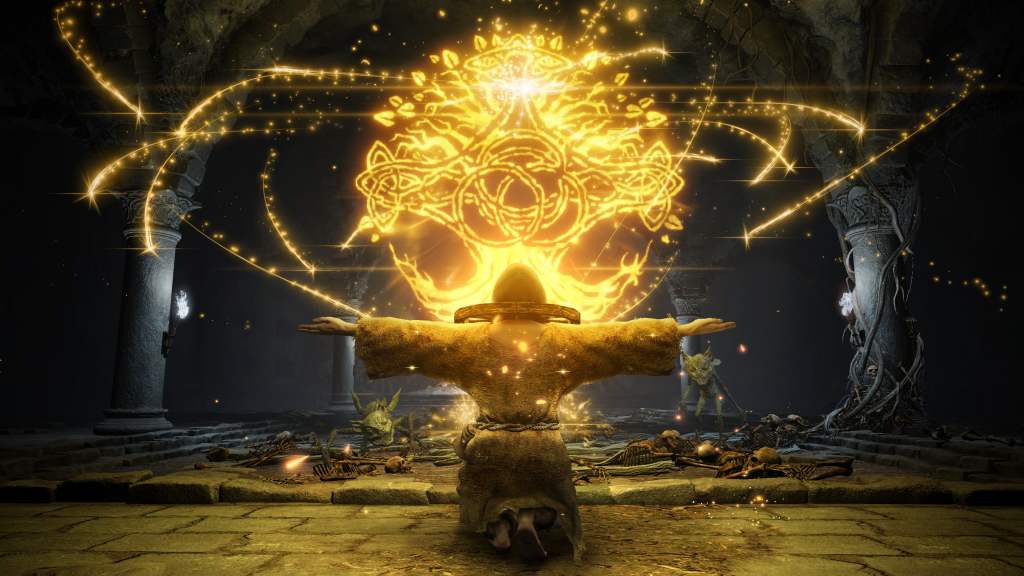 Elden Ring
Even if you've been turned off by the difficulty in past Soulsborne games, you should still give Elden Ring a chance. Yes, it still can be a ridiculously hard game, and you will die a lot in the opening hours. However, if you're willing to read a few guides online, you'll also find the new open world actually makes it much more accessible than its predecessors. Are using such strategies cheating? That's debatable, but they certainly make Elden Ring more welcoming than FromSoftware's previous efforts, and it's probably the closest we'll ever get to an easy mode in these games.
Beyond that, the Lands Between look absolutely gorgeous on the Series X, with surprisingly varied locales, some of the most creative enemy designs in gaming, and of course, plenty of secrets that gamers are still digging up.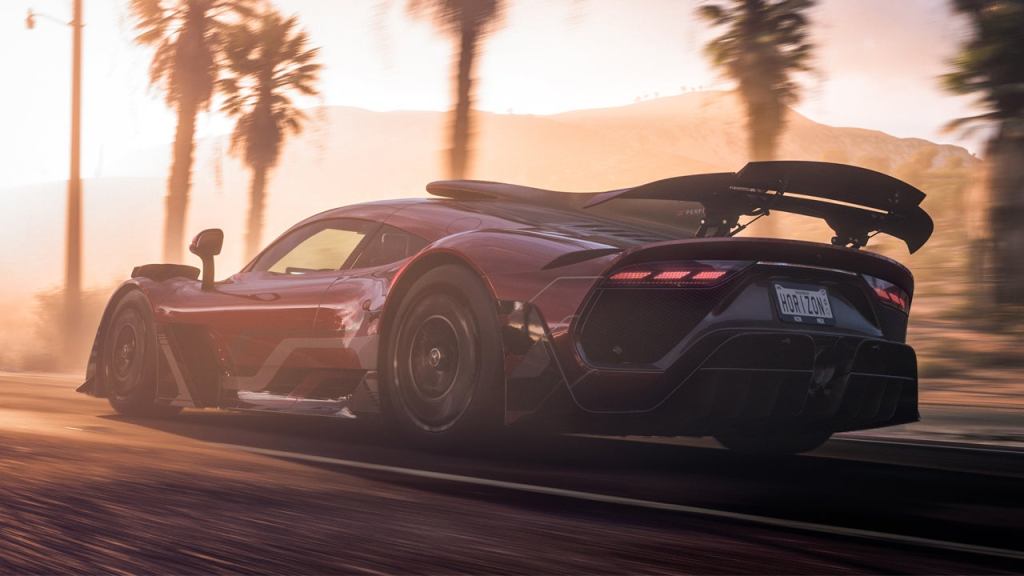 Forza Horizon 5
While there are plenty of contenders, Forza Horizon 5 is arguably the pinnacle of arcade racing. The game features an astounding 700 cars (each of which is meticulously crafted), and a massive map of Mexico that stretches from snow-covered mountains to the dense jungle floor. And the whole world even changes to one of the four seasons of the year every week. Exploring this world, you'll find it littered with dozens of events ranging from street races to rally raids. And even after all that, there are still two sizable expansions for even more rally racing and Hot Wheels events.
There are few racing games bigger than Forza Horizon 5, but arguably none offer the sheer variety of activities that will keep you coming back for dozens of hours. Plus, the soundtrack is an absolute banger.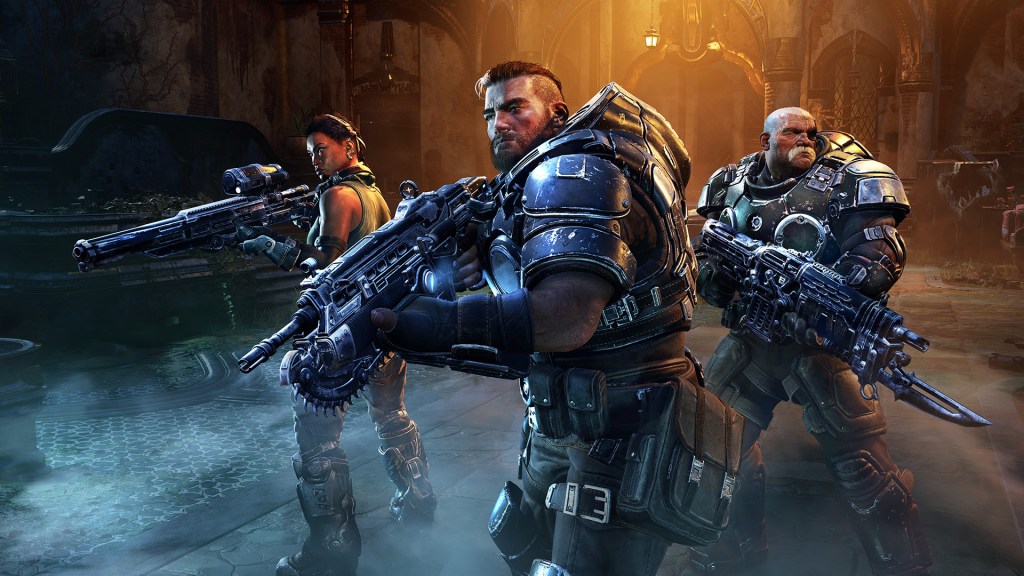 Gears Tactics
Gears of War has long been one of Xbox's best franchises. A bloody third-person shooter series known for gory kills, huge set pieces, and frantic multiplayer frag fests, Gears of War represents the best of a particular era and style of action game. By all accounts, it's not really made for turn-based strategy fans. And yet, Gears Tactics finds a way to perfectly combine the frantic action the series is known for with the more cerebral tactics genre.
Gears Tactics' campaign can drag on a bit with repetitive missions, but the gameplay remains compelling throughout, and the three big boss battles offer some of the better missions in any strategy game. This really is a rare title sure to please both shooter fans and turn-based gamers.
Halo Infinite
As for the free-to-play multiplayer…well, it's there. Unfortunately, it hasn't quite lived up to the pre-release hype, and it doesn't look like it will quite have the longevity of the previous game's online offerings, but there's still some solid fun to be had here thanks to a few new modes and weapons.
Halo Infinite is not the Bungie-developed Halo that many of us grew up with, and that's not entirely a bad thing. The campaign is quite possibly the best in the series, with a new emphasis on a semi-open world that offers plenty of side activities and new ways to complete missions. It's a refreshing take on Halo after the other two divisive post-Bungie entries.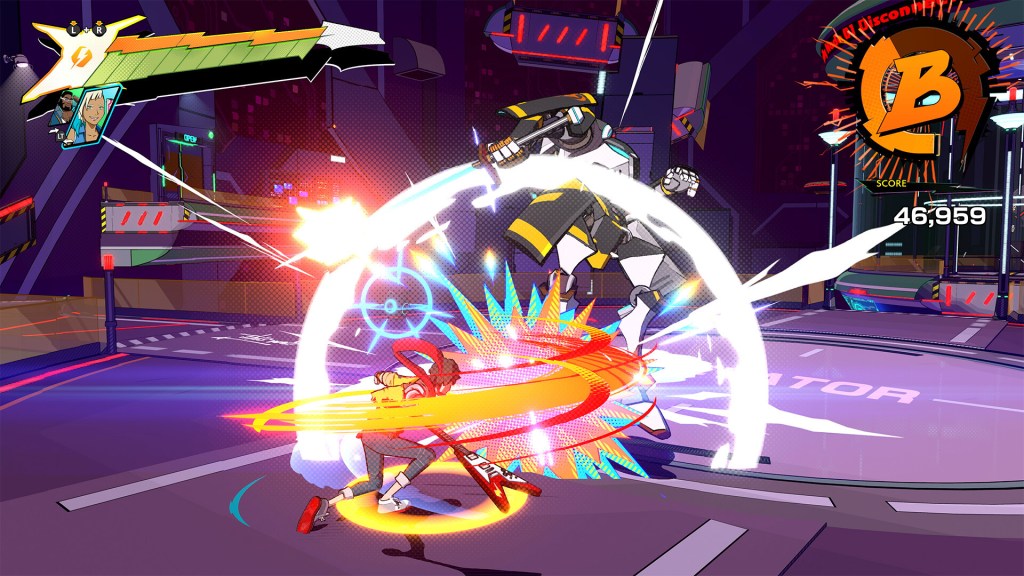 Hi-Fi Rush
When Tango Gameworks joined Microsoft Studios as part of the Bethesda purchase, most people expected its first Xbox game would be another horror title in the vein of The Evil Within or Ghostwire: Tokyo. Tango Gameworks had other plans, however, and the result is one of the best, and most unique, games on Xbox.
Hi-Fi Rush is a little like Devil May Cry, but set in a world that constantly moves to the beat of a soundtrack that features awesome original songs and licensed tracks from the likes of Nine Inch Nails, The Black Keys, and Fiona Apple. You can just mash buttons, but attacking in time with the beat will always result in more powerful attacks. It's an incredibly ambitious new take on the action genre not quite like anything else out there.
High on Life
Aliens have invaded, and all they want is to harvest humans because we get them really, really high. Squanch Games' sophomore effort starts with a ridiculous premise and then just gets more and more bizarre in the course of its 10-hour campaign thanks to its arsenal of five talking guns who always seem to have something to say about the game's increasingly surreal adult situations.
Admittedly, the humor isn't going to be for everyone. If you're not a fan of Rick and Morty, you're going to hate High on Life. But for those who enjoy high-concept sci-fi rigamarole, you're not going to find a better (or funnier) single-player first-person shooter.
Hitman: World of Assassination
Even if we were just considering 2021's Hitman 3, it would easily make this list for some of the best levels and missions in the franchise, but that this package now includes the entire World of Assassination trilogy is just icing on the cake.
While usually classified as a stealth game, that simple label isn't entirely fair to the Hitman experience. Each mission is more like a puzzle where you carefully arrange the pieces to pull off perfect kills and escape without being noticed. Of course, the game never forces you to play like that if you don't want to. You're free to go in guns blazing and take out an entire army of goons before reaching your target. That's ultimately what makes the game so amazing, it's just so incredibly replayable. And that's even before getting into some of the crazier secrets like finding Godzilla or getting abducted by aliens.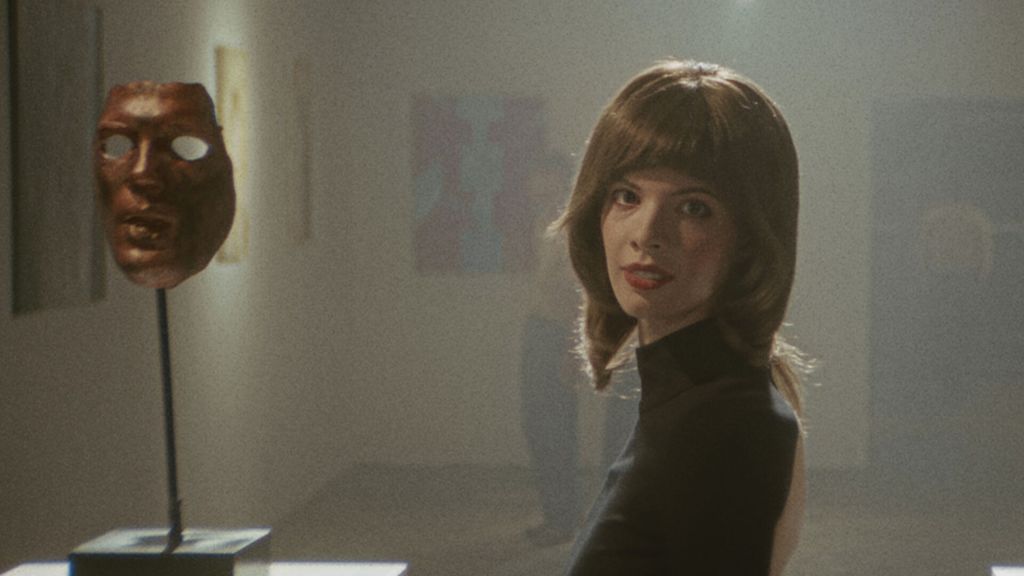 Immortality
For the last decade or so, designer Sam Barlow has been quietly working on a trilogy of novel games that are much closer to interactive movies. His previous titles, Her Story and Telling Lies, received plenty of acclaim, but those were really just the warm-up acts for Immortality: an ambitious title that has you comb through clips from three unreleased (and fictional) films to uncover the tragic story of their missing star, Marissa Marcel (played by Manon Gage).
While early FMV titles were often knocked for their shoddy production values, that's far from the case here. The three movies you'll search through, allegedly filmed in 1968, 1970, and 1999 are true to the eras, and while the plot is nonlinear and somewhat confusing, it eventually builds up to an unforgettable revelation.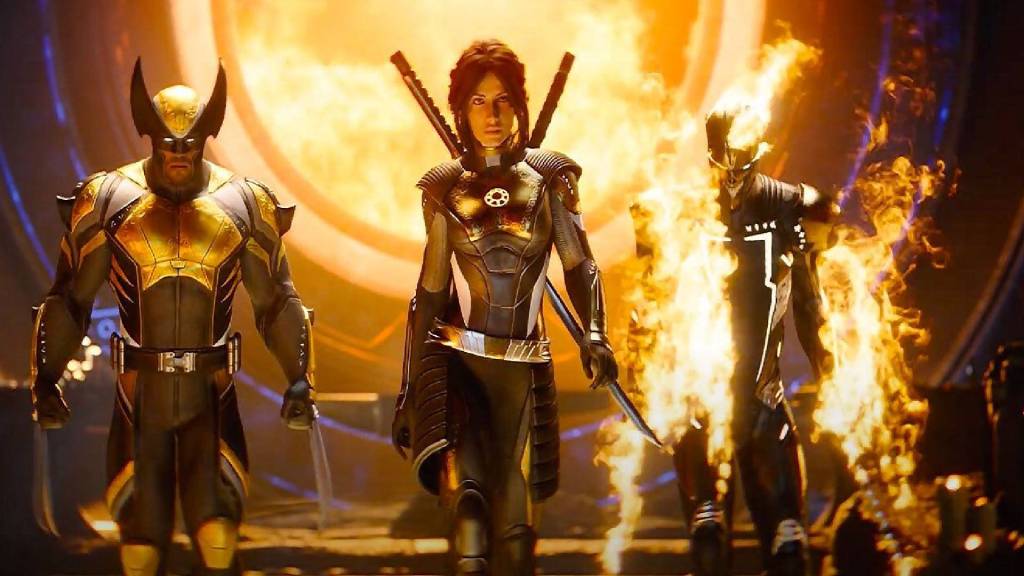 Marvel's Midnight Suns
Yes, Marvel fatigue is very real, but even if you can't keep up with all the MCU movies and TV shows, you should still give Midnight Suns a shot. This is easily the best game to feature multiple playable Marvel heroes since the original Ultimate Alliance. The heavy hitters like Spider-Man and Wolverine are here, plus some more obscure characters like Magik and Nico Minoru.
And while there's a whole friendship-building component of the game that can feel a bit hokey, the card-based strategy will keep you coming back for dozens of missions. Even if the combat isn't in real-time, you'll feel like a super-powered badass once you've built up a deck that can wipe out Sabretooth and his goons in just a couple of turns.
Microsoft Flight Simulator
Classifying Microsoft Flight Simulator as a "game" might be a bit of a stretch. While there are some optional missions to complete, this is a true simulation of what it's like to actually fly a plane, and the amount of detail here is obsessive. If you've ever wanted to fly over your house, get an up-close view of New York's skyline, or just fly in real-time from Los Angeles to Seattle, this is your chance.
You can either learn the ins and outs of take-offs and landings or hop in a plane mid-flight. Understandably, most gamers will probably choose the latter, but even that offers the opportunity to check out the incredible technical accomplishments here like real-time weather data and an impressive map of literally the entire world.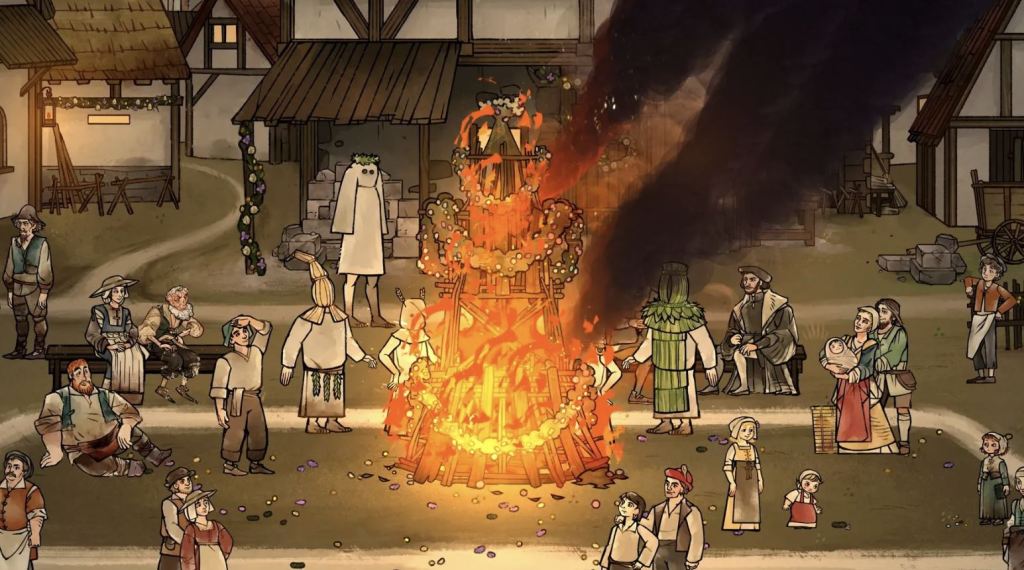 Pentiment
Obsidian Entertainment made a name for itself with big-budget, action-packed RPGs like Knights of the Old Republic II and Fallout: New Vegas. So, no one really expected that one of its first games after being acquired by Microsoft would be a humble 2D murder mystery set in 16th-century Bavaria. No, Pentiment isn't the first thing that comes to mind when you think about exclusives that will move consoles, but stick with it you'll find one of the most compelling experiences on Xbox.
Ultimately, Pentiment is a perfect example of the thing that made gamers fall in love with Obsidian to begin with: excellent writing. The murder mysteries here will keep you playing to uncover every clue, and the dialogue is surprisingly snappy, with an attention to historical detail that's rarely seen in gaming.
Psychonauts 2
Psychonauts 2 is the most mind-bending rollercoaster ride you'll ever take on Xbox. It was a long time coming for this sequel, but Double Fine absolutely nailed it with this gem of a game that's got everything you need to blow your mind (literally).
The story dives deep into serious mental health issues, but is still full of Double Fine's trademark humor and quirky characters. And while this is a platformer at heart, Raz's psychic powers give the game much more variety than the typical collect-a-thon. You will never play a better or more uplifting game about overcoming trauma.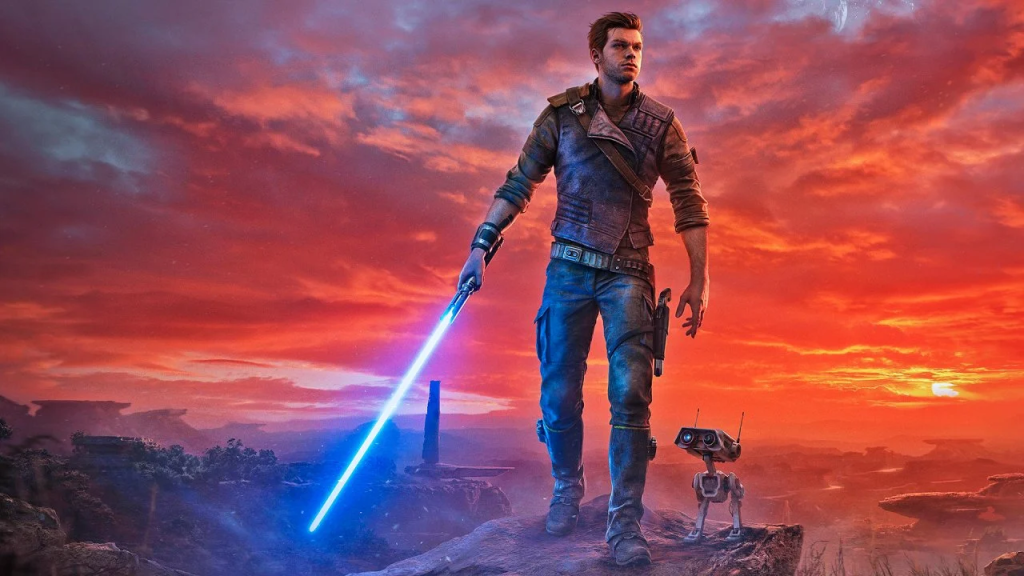 Star Wars Jedi: Survivor
The recent slate of Star Wars movies and TV shows have been uneven, to say the least. But at least there's something of a renaissance going on in games for fans of the galaxy far, far away. Unlike most sequels, Survivor doesn't use any hokey tricks to strip you of the cool powers you gained in the first game. You start off as a badass Jedi Knight and only get more powerful as the game goes on.
Survivor also eschews the typical Star Wars locales for many new, never before seen planets. And they all look fantastic, largely because this is still one of the few triple-A games to exclusively release on next-gen.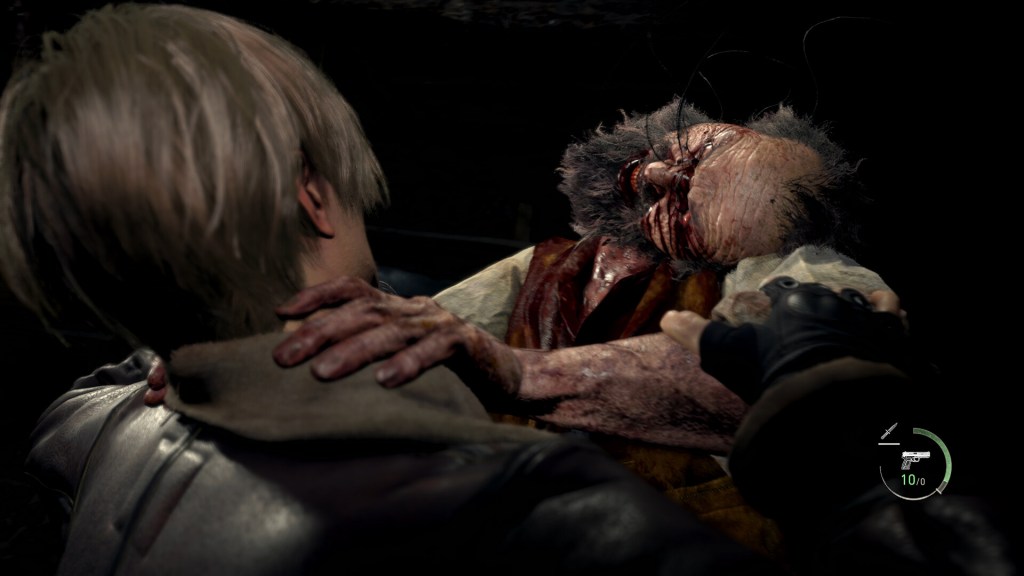 Resident Evil 4
When the Resident Evil 4 remake was first announced, there were concerns about whether it was actually necessary. After all, the original 2005 release still holds up really well and is widely considered one of the greatest games ever made. And yet, somehow, this remake improves on a game that was already flirting with perfection.
The quality-of-life improvements like being able to actually move while shooting make this version of Resident Evil 4 a much smoother ride. The darker atmosphere actually feels much more in line with the rest of the series (especially other recent remakes). Some of the smart new additions, like the bolt thrower weapon, offer a good reason for even those who played the original game multiple times to give this version a spin.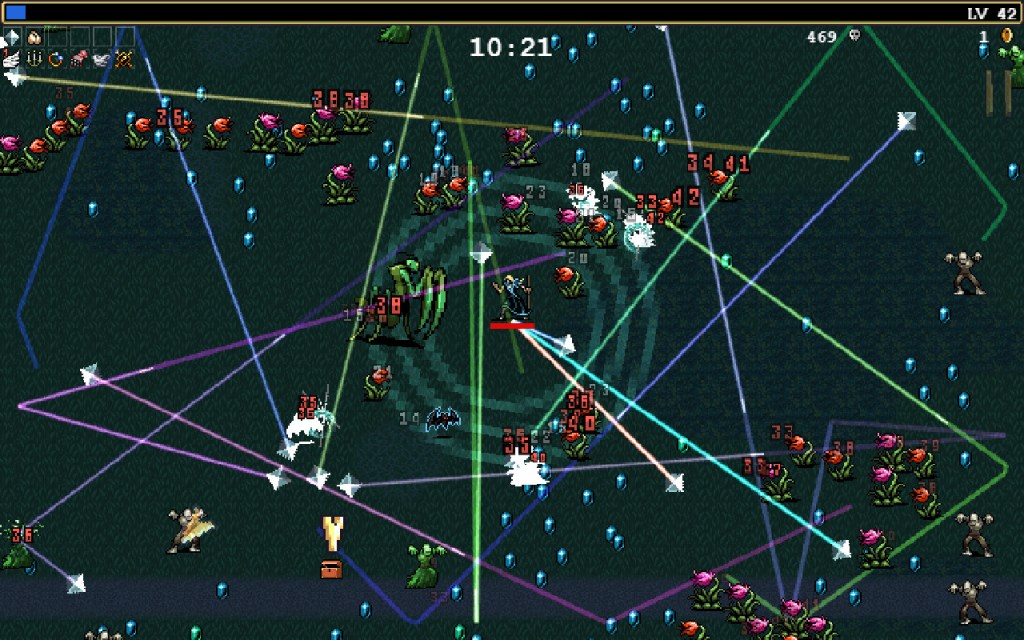 Vampire Survivors
Vampire Survivors may look like a 16-bit game, but make no mistake, this is one of the best gameplay experiences you'll find on a next-gen console.
The gameplay is absurdly simple. You pick a character that is controlled only with the left stick. All attacks are automatic, as is collecting the items that enemies drop which enable you to become more and more powerful. Pick the right combination of power-ups in time, and thousands of creatures will fall before your feet every minute, but make one too many poor choices, and you'll quickly be overwhelmed.
Despite its seemingly simple gameplay, Vampire Survivors can quickly become an addiction that will eat up dozens of hours of your life. Best of all, it's currently part of Game Pass, or only $5 to own, making it quite possibly the best value in gaming right now.
Honorable Mentions
The following games are also among the very best on the Series X, but didn't make the list because they were previously released for the Xbox One. All of these games have received nifty upgrades like higher resolutions, increased frame rates, or ray tracing that make them look and run much better on next-gen. Definitely check them out if you haven't already.
Cyberpunk 2077
Halo: The Master Chief Collection
Gears 5
Grand Theft Auto V
Grounded
Metro Exodus
Sea of Thieves
The Elder Scrolls V: Skyrim
The Witcher 3: Wild Hunt