Features
How to Expand Your Xbox Series X/S Storage Space
It's pretty easy to expand the Xbox Series X/S storage, and there are more ways to do it than you might think.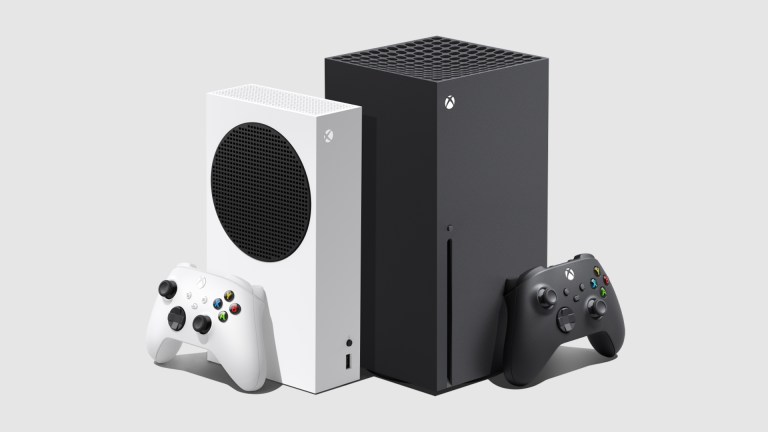 Each year, video games take up more and more storage space. Currently, the title on everyone's mind is Star Wars Jedi: Survivor and its hefty 150 GB requirement. A fresh Xbox Series X can store it with no problem, but what about a Series X that already has plenty of games? What about a Series S, which has half the space as a Series X? You can delete (and should delete) games you no longer play, but given the rate at which game file sizes are ballooning, that is only a band-aid solution. What you need to do is to expand your console's storage space.
The first solution that probably comes to mind is the Xbox's proprietary expansion cards. These tiny storage devices were a part of the Xbox Series X/S' marketing to help set the console apart from the PlayStation 5. Unlike that console, you don't need to perform invasive surgery on your Xbox to use the expansion cards. Just slot one into the slot on the back of your console, and you're good to go. These cards come in three sizes: 512 GB, 1 TB, and 2 TB. Plus you can play games off them with no problem.
If Xbox Storage Expansion Cards sound more user-friendly than Sony's solution involving SSDs, that's because they are. However, Microsoft's storage expanders have their own glaring weakness: they suffer from a monopoly. As of writing, only Seagate produces these cards, so the price of these items remains fairly static unless a retailer runs a sale. Some people have found leaks of a rival card produced by Western Digital, which will hopefully breathe competitive life into the Xbox Storage Expansion Card market.
If an Expansion Card is too expensive or small for your taste, you can buy an external hard drive instead. These devices generally squeeze in more storage space for your buck ($150 can get you as much as 8 TB). Just plug the drive into a USB port on your Xbox (any will do) and format it. After that task is complete, just visit your console's storage menu, select the internal SSD, and pick the option Move or Copy. Select the games you want to transfer between storage spaces and then decide to either move or copy them.
Since external hard drives are slower than the Xbox Series X/S' SSDs, they aren't equipped for playing modern Series X/S titles. In order to run these games, you need to first transfer them back onto your console. Thankfully, since older Xbox platforms used HDDs, Xbox One and older titles run fine on external drives. In fact, you can probably solve many of your storage woes by purchasing an external HDD, moving all backward-compatible titles onto that drive, and saving your console's precious SSD space for Series X/S titles. Also, while some companies manufacture external SSDs, there's no guarantee any modern game installed on it will run on the Xbox, so your best bet is to save money and just buy an external HDD.
After the failure of services such as Stadia, you might reconsider the very concept of cloud gaming, but if you have an Xbox Series X/S, an active Game Pass Ultimate subscription, and a speedy internet connection, why not give Xbox Cloud Gaming a go? This service lets you play a library of titles without downloading a single one. Just visit your game library, enter the Xbox Game Pass section, and select any game with the cloud icon.
While Xbox Cloud Gaming can help you save space on your console, it is far from the best way to play. Depending on your internet speed and connection stability, the game might look fuzzy and suffer from lag. This might not be a problem for older games that don't require a ton of quick reactions, but it does demonstrate some of the basic ways that playing something natively off a console is still superior to streaming one onto it. Then again, if you don't have room for the game on your console, a kinda fuzzy, slightly laggy experience is better than none at all, right?
As is usually the case with games, if worse comes to worst, you can always "expand" storage by just deleting old data. This includes games, DLC, and videos. While you can delete these manually, in the Manage tab of the My Games & Apps menu, you should find the option to Free up Space. From there, pick either Leftover Add-Ons to delete DLC that is still on your console, or select Shrinkable Games to get rid of extraneous game modes.