Features
E3 2021 Predictions: Big Announcements That Will Steal the Show
Only a fool would try to predict what will happen at E3 2021, so join us as we talk about Breath of the Wild 2, a Star Wars: KOTOR remake, and BioShock 4.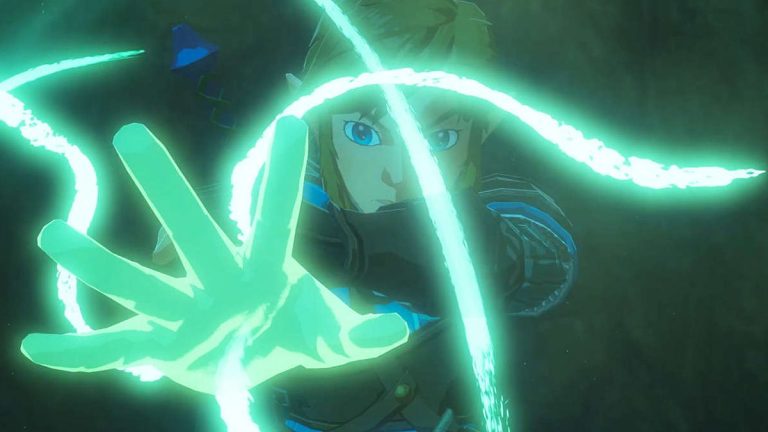 E3 2021's digital format is going to make the show look a little different this year, but the buzz around the event is roughly the same as it ever was. Of course, that's really just another way of saying that gamers everywhere are already dreaming of the big games that could be revealed.
While Covid-19 production delays and last year's steady stream of largely underwhelming digital events have taught all of us to manage our expectations, there are reasons to be optimistic about E3 2021. As the video game industry (along with the rest of the world) slowly returns to something resembling normalcy, many suspect that some of the biggest game studios in the world will use the upcoming event as a chance to put their best foot forward and make everyone feel excited again.
So while this could prove to be the most unpredictable E3 in years, here are a few of the biggest possible E3 2021 announcements that would certainly steal the show.
Halo Infinite Blows Everyone Away
It's been a rough road for Halo Infinite up until this point. Between its lackluster gameplay reveal, behind-the-scenes issues, and unfortunate delay, I understand if you've already found a reason to give up on the game.
However, I have this feeling that E3 2021 gets everyone excited about Halo Infinite again. Granted, Microsoft kind of has to find a way to reignite that fire at this point, but at the very least, our recently lowered expectations may make Halo Infinite look better than ever.
Ubisoft Joins Xbox Game Pass
While Game Pass has secured its position as the best deal in gaming, Microsoft has proven that they're always looking for ways to make the service even more irresistible than it already is.
In fact, recent rumors suggest that Microsoft is trying to convince Ubisoft to join the Game Pass family. It's highly unlikely that Ubisoft would ever bring their biggest new games to Game Pass on day one, but just imagine how stacked the Game Pass library would look if it was suddenly filled with ports of classic Ubisoft games (by which I mean Splinter Cell).
Starfield is Confirmed to be an Xbox Series X/S Exclusive
We Finally Get to See BioShock 4
We know that 2K is interested in continuing the BioShock franchise (or possibly rebooting it) in some way, shape, or form, but nobody seems to be able to agree on what the next BioShock will look like.
This feels like the year that the next BioShock game finally gets the E3 showcase the franchise deserves. While recent rumors suggest that the next BioShock will actually be an open-world title, don't be too surprised if it turns out it's actually a VR game.
Bethesda Reveals Indiana Jones Gameplay
While many discussions about Bethesda's E3 2021 plans will likely turn to Starfield and The Elder Scrolls 6 at some point, it's important to remember that the studio also recently confirmed that Wolfenstein developer MachineGames is working on a new Indiana Jones game.
Actually, it's possible that Indiana Jones will be Bethesda's biggest gameplay showcase of E3 2021. Recent rumors suggest that the game could be released before next year's E3 event, which means that this may be the publisher's best chance to show it off before then.
Final Fantasy 7 Remake Part 2 Teaser Trailer
Final Fantasy 7 Remake's ending didn't satisfy everyone, but the game's shocking conclusion at least got most people talking about what's coming next.
Hopefully, Square Enix finds a way to share at least a Final Fantasy 7 Remake Part 2 teaser trailer during E3 2021. It's probably a little too early to expect anything more than a teaser trailer, but with the remake's development team recently suggesting that the next chapter isn't that far off, there is reason to hope that the game is showcased during Square Enix's E3 2021 presentation in some way.
Star Wars: Knights of the Old Republic's Remake Makes its Surprising Debut
Bloomberg's Jason Schreier recently reported that Aspyr is working on a Star Wars: Knights of the Old Republic remake. Given the reliability of the source, you shouldn't be too surprised when the remake is officially revealed.
However, it would be a litte surprising if EA decides to reveal that remake during E3 2021 rather than their upcoming event in July. While the smart money may be on the company deciding to hold off until then, Xbox's close relationship with the KOTOR series (and EA) means that they could persuade the publisher to part with a teaser trailer before then.
The Legend of Zelda: Breath of the Wild 2 Gets a Gameplay Trailer and 2022 Release Date
The good news is that I strongly suspect that Nintendo talks about The Legend of Zelda: Breath of the Wild 2 sometime during their E3 2021 Direct presentation. In fact, it's likely that Nintendo even treats us all to at least a glimpse of the sequel's gameplay.
However, it's highly unlikely that Breath of the Wild 2 is released before 2022. Maybe there was a point when Nintendo intended to release the next major Zelda game in 2021, but it's starting to feel like production delays forced them to adjust the timeline a bit.
Call of Duty 2021 is Revealed During the Xbox Event
Activision isn't officially listed on the E3 2021 presentation calendar, but the publishing giant almost always finds a way to sneak a few of their games into the show.
So would Activision go so far as to tease the next Call of Duty game during Xbox and Bethesda's showcase? Well, they might choose to hold off on a full reveal until later this year, but given that Battlefield 6 is set to steal some of the spotlight this week, don't be surprised if we at least get a basic teaser trailer.
Nintendo Switch Pro is Finally Revealed
If you're tired of speculating about the Nintendo Switch Pro, clap your hands. While rumors of a 4K Nintendo Switch have been going strong for over a year now, even the most reliable sources have missed the mark in terms of the console's reveal and release dates.
However, this really does feel like the year that Nintendo finally confirms the Nintendo Switch Pro (or whatever it may be called). It's almost inevitable that they release an upgraded Switch at some point, and there's no better time to do it than in the midst of a heated next-gen console war and ahead of some of the company's most anticipated games.
Mother 3 Comes to Nintendo Switch in 2021
Granted, talking about an official port of Mother 3 has historically been as productive as trying to confirm Half-Life 3, but the thing that could make it happen this year is the simple fact that Nintendo's projected 2021 lineup is looking a bit weak at the moment.
Could Covid-19 production delays finally force Nintendo to break that emergency glass, reach into their back catalog, and just make this happen? Well, I feel like those rumors regarding a possible Mother collection or possible remasters may be a bit of a stretch, but yeah, the timing for a simple port finally feels right.
Valve Reveals Their Handheld PC Gaming Device
There was a time when even suggesting Valve will announce anything at E3 was enough to get you laughed out of the room. However, Valve recently shocked everyone by confirming that they will indeed announce something during this year's show.
It's possible that reveal won't amount to much more than a Steam update, but some insiders suggest that Valve could be ready to showcase the SteamPal: the company's long-awaited handheld PC gaming device. Maybe Valve ultimately decides to reveal that device during their own digital event, but this is Valve we're talking about, so don't be surprised if they end up dropping the hottest mixtape of the summer pretty much out of the blue.
What are you hoping to see at E3 2021? Let us know in the comments!