News
Will Elden Ring Be at E3 2021?
It's been two years since Elden Ring's reveal, and recent rumors suggest that the game is finally ready for the spotlight once more.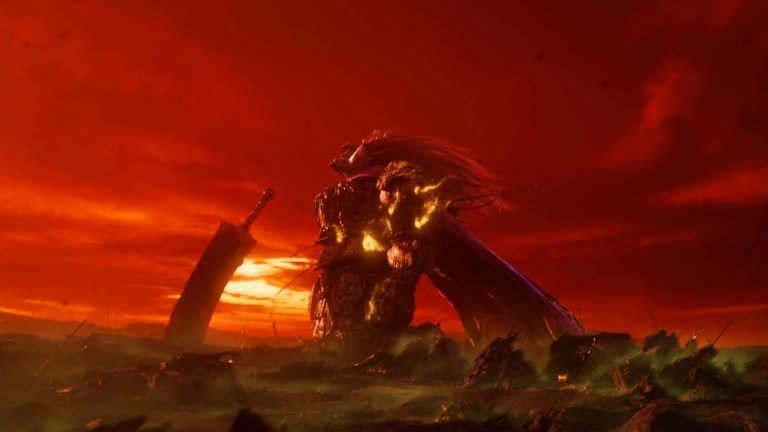 Elden Ring quickly became the talk of the gaming industry after it was revealed at E3 2019, but the upcoming open-world title from Dark Souls developer FromSoftware and Game of Thrones author George R.R. Martin has been mysteriously absent from nearly every major gaming event since its debut.
So will Elden Ring be at E3 2021? That's the question on the minds of Elden Ring fans everywhere as the title's impressive meme community finally starts to struggle to find new ways to talk about a two-minute teaser released about two years ago.
While Bandai Namco is hosting its own E3 conference this year, there's no guarantee Elden Ring will be showcased during the event. Here's what we know so far:
Elden Ring Might Not Be at the Xbox E3 2021 Event
Elden Ring's reveal proved to be one of the most memorable moments of the E3 2019 Xbox showcase, but recent reports suggest that you shouldn't expect the game to make an appearance during an otherwise stacked E3 2021 Xbox event.
"Elden Ring is not going to be at the Xbox showcase," said industry insider Jeff Grubb back in May. "I'm pretty certain about that, and if it's not at the Xbox showcase I am therefore pretty certain it's not going to be at E3 at all. There's still a chance, I guess. If you were to ask me what my opinion is, what I think is going to happen is it's not going to be at E3 at all as it's not at the Xbox showcase."
Now, you may think that just means that Elden Ring's next trailer will premiere during Bandai Namco's E3 show on June 15, but surprisingly, it sounds like we could see the game even sooner than that.
But the Game Could Appear at the 2021 Summer Game Fest
Fans could instead get a major Elden Ring update during the Summer Game Fest Kickoff Live event on June 10. But this doesn't come from your typical news report or leak. Instead, we need to turn to Twitter.
Grubb recently retweeted a cryptic post from an Elden Ring watchdog handle that at first just seems like bad poetry. But a closer look at the tweet reveals that the first letter of each line spells "Eight Days." As that tweet was sent eight days before the Summer Game Fest opening event…well, you can see where we're going with this.
The second tweet was actually retweeted by Summer Game Fest creator and host Geoff Keighley. As anyone who has been following Elden Ring has probably already noticed, the picture of the solar eclipse that Keighley retweeted looks a lot like some of the imagery that's been used to promote Elden Ring so far. Of course, the eclipse mentioned in the tweet is also set to occur the same day as the Summer Game Fest stream.
Could this all be a coincidence or simple trolling? It could go either way, but it certainly does seem like some kind of Elden Ring update is imminent.
Elden Ring Release Date Likely Won't Be Revealed at E3 2021
Whatever Elden Ring update we may be coming during E3 Week, you should know that it's highly unlikely that the game's release date will be revealed at either show.
Elden Ring is still very much a game in development. While it's easy to imagine that developer FromSoftware has made a lot of progress on the project since 2019, Elden Ring figures to be the studio's most ambitious game yet. That ambition, combined with the fact that Covid-19 slowed down production schedules across the industry, means that the absolute earliest you should expect Elden Ring to be released is sometime during 2022.
Video Games Chronicle echoed as much back in March, saying that "the game has been significantly hampered by remote working restrictions, which have been in place for nearly a year. One person close to the game's development said that, due to the disruption, they believed it was unlikely Elden Ring would make it out this year."
While we could get a vague release window for Elden Ring sometime during one of the E3 2021 shows, the smarter money is on Bandai Namco holding off on publicly committing to a timeframe until FromSoftware has a better idea of where the game is at.