News
Xbox Game Pass: New Games for June 2020 Revealed
No Man's Sky is one of the new games coming to Xbox Game Pass.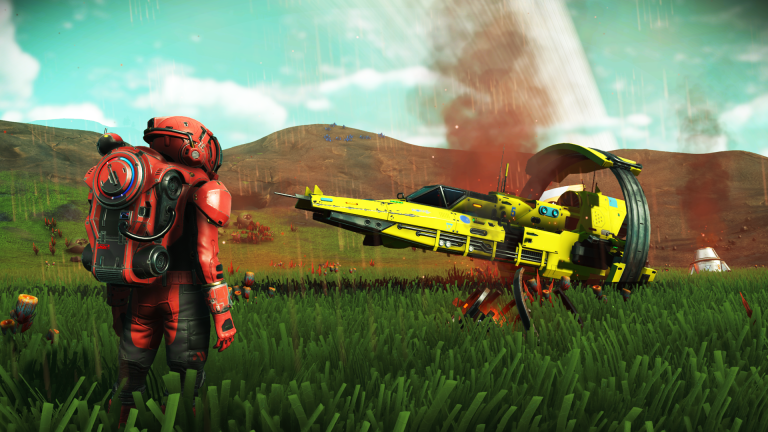 Xbox Game Pass is Microsoft's subscription service for Xbox One owners. It's designed to be like a "Netflix for games," where you pay a simple monthly rate and get access to loads of games for download. It's not to be confused with the Xbox Live Gold membership, which gives users a selection of free games each month.
There was a huge surge in popularity and profile for Xbox Game Pass in 2018, mainly due to Microsoft unveiling a strategy that puts brand new games on the service. Sea of Thieves was the first example of this, followed by State of Decay 2. Crackdown 3 launched on Feb. 15. Since then, the service has seen the Day 1 launch of several Xbox exclusives, including Gears 5, The Outer Worlds, and Halo: Reach on the Halo: The Master Chief Collection.
Membership to Xbox Game Pass will set you back $9.99 per month. You can now also get an Xbox Game Pass Ultimate subscription for $1 for the first month and $14.99 a month after that. The subscription includes an Xbox Live Gold membership as well as all of the games offered on Xbox Game Pass and Xbox Game Pass for PC.
New games are added each month to Xbox Game Pass. Here are the game's coming this month:
Xbox Game Pass: Games for June 2020
No Man's Sky – TBA
"Inspired by the adventure and imagination that we love from classic science-fiction, No Man's Sky presents you with a galaxy to explore, filled with unique planets and lifeforms, and constant danger and action. In No Man's Sky, every star is the light of a distant sun, each orbited by planets filled with life, and you can go to any of them you choose. Fly smoothly from deep space to planetary surfaces, with no loading screens, and no limits. In this infinite procedurally generated universe, you'll discover places and creatures that no other players have seen before – and perhaps never will again."
Xbox Game Pass: Games for May 2020
Alan Wake – May 21
"The acclaimed cult classic Alan Wake, from award-winning developers Remedy Entertainment, is celebrating its 10th anniversary this year. As the best-selling writer Alan Wake's wife disappears on their vacation, his search turns up pages from a thriller he doesn't even remember writing. A dark presence stalks the small town of Bright Falls, pushing Wake to the brink of insanity in his fight to unravel the mystery and save his love."
Cities: Skylines – May 21
"We're excited to welcome Cities: Skylines back to Xbox Game Pass! You're in charge of a growing city, from the ground-breaking of its first streets to the ever-changing needs of thousands of citizens, you will design, build, and manage the city of your dreams. From public services to civic policies, challenge yourself to grow from a simple town to a bustling metropolitan hub."
Minecraft Dungeons – May 26
"Available on launch day with Xbox Game Pass! Fight your way through an all-new action-adventure game, inspired by classic dungeon crawlers and set in the Minecraft universe! Up to four friends can play together, or you can brave the dungeons alone. Battle new-and-nasty mobs across action-packed, treasure-stuffed, wildly varied levels, all in an epic quest to defeat the evil Arch-Illager!"
That's all the info we've got for now, but we'll keep this article updated as Microsoft adds and removes stuff from the Xbox Game Pass…