News
Xbox Game Pass: New Games for September 2021 Revealed
Twelve Minutes, Humankind, and Psychonauts 2 are joining Xbox Game Pass!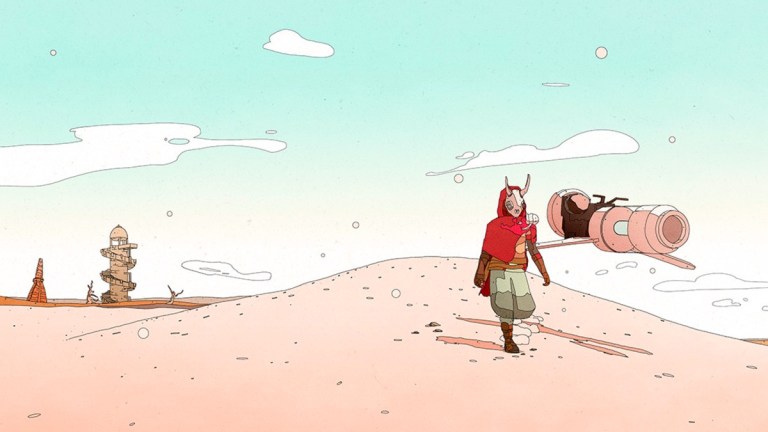 Xbox Game Pass is Microsoft's subscription service for Xbox One owners. It's designed to be like a "Netflix for games," where you pay a simple monthly rate and get access to loads of games for download. It's not to be confused with the Xbox Live Gold membership, which gives users a selection of free games each month.
There has been a huge surge in popularity and profile for Xbox Game Pass since its launch, mainly due to the diverse list of games and first-party exlusives on the service. In fact, Microsoft drops new releases from its own internal studios onto the service on day one! Sea of Thieves was the first example of this, followed by State of Decay 2 and Crackdown 3. Since then, the service has seen the day one launch of several other high-profile Xbox exclusives, including Gears 5, The Outer Worlds, and Halo: Reach on the Halo: The Master Chief Collection.
Membership to Xbox Game Pass will set you back $9.99 per month. You can now also get an Xbox Game Pass Ultimate subscription for $1 for the first month and $14.99 every month after that. The subscription includes an Xbox Live Gold membership as well as all of the games offered on Xbox Game Pass and Xbox Game Pass for PC. Plus, with cloud support, you can play a selection of Xbox Game Pass titles on your Android phone. And now you even get access to titles on EA Play, the third-party publisher's own on-demand service.
New games are added each month to Xbox Game Pass. Here are the latest games coming to the service (with descriptions courtesy of the Xbox team):
Xbox Game Pass: Games for August 2021
Curse of the Dead Gods (Cloud, Console, and PC) – August 5
You seek untold riches, eternal life, divine powers – it leads to an accursed temple, a seemingly infinite labyrinth of bottomless pits, deadly traps, and monsters. Your greed will lead you to death, but that is not an escape. Rise to fight again and defy the malignant deities that linger in this place!
Dodgeball Academia (Cloud, Console, and PC) – August 5
Get ready to dodge, duck, dip, and dive in Dodgeball Academia available with Xbox Game Pass on day one! This vibrant sports RPG puts you in a world that lives and breathes dodgeball. Forge friendships and develop rivals as you train to become the ultimate champion – dominating on and off the courts.
Katamari Damacy Reroll (Cloud, Console, and PC) – August 5
The stop-at-nothing pushing prince is back and ready to reroll! When the King of All Cosmos accidentally destroys all the stars in the sky, he orders you, his pint-sized princely son, to put the twinkle back in the heavens above. Join the king on their wacky adventure to restore the stars – now in full HD!
Lumines Remastered (Cloud, Console, and PC) – August 5
A game that beautifully marries the elements of sound, light and puzzle-action into one engaging, yet easy-to-play experience. You're at the center of the high-energy, block-dropping action while you groove to awesome house, trance, and techno beats!
Skate (Console) EA Play – August 5
Head back to where it all began as Skate joins The EA Play List! Get chased by security guards, impress or annoy citizens, ride with pros, discover skate shops, and make spots your own in this fully reactive city!
Skate 3 (Cloud) EA Play – August 5
The award-winning Skate franchise returns to break new ground with Skate 3. Build the ultimate team and change the face of the city in this definitive co-op skateboarding experience with EA Play.
Starmancer (Game Preview) (PC) – August 5
Obey protocol or go rogue as you take on the role of a powerful A.I. in Starmancer. Build bustling space ports, secret laboratories, and incubators for mysterious eggs. Defend against starvation, sabotage, and space zombies. Don't worry, you can always grow more humans.
Boyfriend Dungeon (Cloud, Console, and PC) – August 11
We all love swords in RPGs… but what about kissing them? Romance your weapons in Boyfriend Dungeon today with Xbox Game Pass! Seven "bae blades" each have different combat styles in the dungeon, different tastes in gifts, and a unique series of dates. Find your duelmate!
Library of Ruina (Cloud, Console, and PC) – August 11
In Library of Ruina, you will be witness to the stories of Angela, the Sephirot, and Roland following the ending of Lobotomy Corporation. Invite different guests to acquire various books, then utilize them accordingly. How you make use of your collection to grow the library is up to you. A good book will allow you to invite new guests with greater secrets. Amass a collection of books and explore the secrets of the City.
Art of Rally (Cloud, Console, and PC) – August 12
Art of Rally is a stylized experience inspired by the golden era of rally from the creator of Absolute Drift. From beginner-friendly options to driving modes that'll challenge the most expert drivers, race across the world through colorful and stylized environments, now including Kenya with 4 new cars, 6 new tracks, and a new free-roam area!
Hades (Cloud, Console, and PC) – August 13
Defy the god of the dead as you battle out of the Underworld of Greek myth in this Game of the Year winning rogue-like dungeon crawler. You'll wield the powers and mythic weapons of Olympus, while growing stronger and unraveling more of the story with each unique escape attempt.
Microsoft Solitaire Collection: Premium Edition (PC) – August 17
Be part of the most played video game in history! Get an ad-free experience in the Premium Edition, including an exclusive Xbox Game Pass card back! Enjoy the best Solitaire card games in one app, plus daily challenges, competitive events, Xbox achievements, and a new Xbox theme. Discover why millions around the world have loved this timeless classic for over 31 years.
Humankind (PC) – August 17
Available on day one with Xbox Game Pass for PC, Humankind is a historical strategy game where you'll be re-writing the entire narrative of human history. Combine up to 60 different cultures to create your own civilization and lead your people from the Ancient to the Modern Age.
Need for Speed Heat (Cloud) EA Play – August 19
Hustle by day and risk it all at night in Need for Speed Heat, a thrilling race experience that pits you against a city's rogue police force as you battle your way into street racing's elite.
Star Wars Battlefront II (Cloud) EA Play – August 19
Be the hero in the ultimate Star Wars battle fantasy with Star Wars Battlefront II. Experience rich and living Star Wars multiplayer battlegrounds across all three eras: prequel, classic, and new trilogy. Put your mastery of the blaster, lightsaber, and the Force to the test in massive online battles, offline scuffles against AI bots, or together in co-op.
Star Wars Jedi: Fallen Order (Cloud) EA Play
A galaxy-spanning adventure awaits in Star Wars Jedi: Fallen Order, a 3rd person action-adventure title from Respawn Entertainment (Titanfall 2, Apex Legends). An abandoned Padawan must complete his training, develop new powerful Force abilities, and master the art of the lightsaber – all while staying one step ahead of the Empire.
Recompile (Cloud, Console, and PC) – August 19
Available with Xbox Game Pass on day one! This atmospheric, Metroidvania-inspired hacking adventure lets you take control of a semi-sapient program struggling against deletion. In the sprawling 3D world of the Mainframe, Recompile features intense combat, tight 3D platforming, super-powered abilities, and an environmental logic-based hacking mechanic.
Train Sim World 2 (Cloud, Console, and PC) – August 19
Drive high-speed German rail as you push the throttle in the famous DB ICE 3M out of Köln. Take on the challenge of long freight across Sand Patch Grade using the raw power of the CSX AC4400CW. Master the world-famous London Underground on the Bakerloo Line. All official licenses, all authentically recreated. You're in the cab and in control.
Myst (Cloud, Console, and PC) – August 26
Available with Xbox Game Pass on day one! Welcome to Myst: the starkly beautiful island, eerily tinged with mystery and shrouded in intrigue. Explore the deeper connections and uncover a story of ruthless family betrayal.
Twelve Minutes (PC, Cloud, and Console) – August 19
In Twelve Minutes, you play as a man coming home for what should be a romantic evening with your wife. The night twists into a nightmare when a brutish policeman breaks into your home, accuses your wife of murder, and beats you to death… only for you to wake up, suddenly returned to the moment you opened the front door. Your wife is blissfully unaware of what is about to happen, but you… you remember everything.
Psychonauts 2 (PC, Cloud, and Console) – August 25
Psychonauts 2 is an exciting journey through the mind filled with the signature Double Fine humor and heart, and a touch of next-level platforming. You play as Razputin Aquato, a trained acrobat and powerful young psychic, who has realized his lifelong dream of joining the international psychic espionage organization known as the Psychonauts. But these psychic super spies are in trouble. Raz must use his powers to bring the murderous psychic villain, Maligula, back from the dead! Check out the video above and get psyched!
Xbox Game Pass: Games for September 2021
Aragami 2 (PC, Cloud, and Console) – September 17
Aragami 2 is a third person stealth game where you play as an assassin with the power to control the shadows. Join the shadow clan and fight the invader armies to protect your people. You are one of the last elite warriors of your kin, the Aragami. Victims of a supernatural affliction which corrodes the body and devours the mind, the Aragami control Shadow Essence – a mystical power which grants the ability to control the shadows. With this power the Aragami carry out their tasks and quests – assignments made all along the valley to ensure the subsistence of the village and to free the Aragami enslaved by the invader armies.
Sable (PC, Cloud, and Console) – September 23
Embark on a unique and unforgettable journey and guide Sable through her Gliding; a rite of passage that will take her across vast deserts and mesmerizing landscapes, capped by the remains of spaceships and ancient wonders.