News
Xbox Game Pass: New Games for July and August 2021 Revealed
Microsoft Flight Simulator, Crimson Skies: High Road to Revenge, The Ascent, and more are joining Xbox Game Pass in July and August.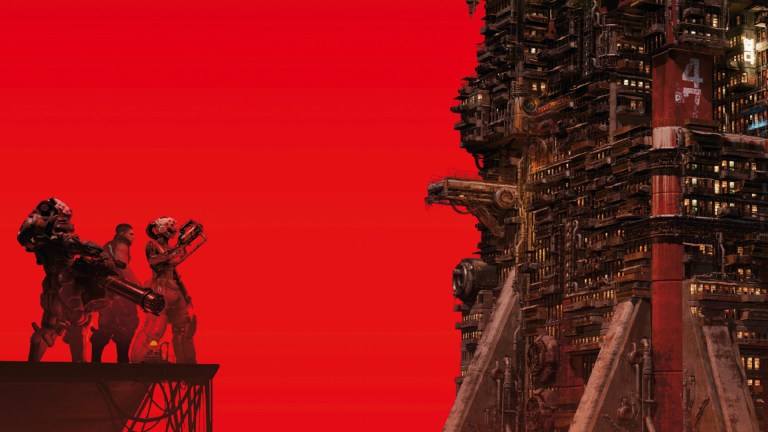 Xbox Game Pass is Microsoft's subscription service for Xbox One owners. It's designed to be like a "Netflix for games," where you pay a simple monthly rate and get access to loads of games for download. It's not to be confused with the Xbox Live Gold membership, which gives users a selection of free games each month.
There has been a huge surge in popularity and profile for Xbox Game Pass since its launch, mainly due to the diverse list of games and first-party exlusives on the service. In fact, Microsoft drops new releases from its own internal studios onto the service on day one! Sea of Thieves was the first example of this, followed by State of Decay 2 and Crackdown 3. Since then, the service has seen the day one launch of several other high-profile Xbox exclusives, including Gears 5, The Outer Worlds, and Halo: Reach on the Halo: The Master Chief Collection.
Membership to Xbox Game Pass will set you back $9.99 per month. You can now also get an Xbox Game Pass Ultimate subscription for $1 for the first month and $14.99 every month after that. The subscription includes an Xbox Live Gold membership as well as all of the games offered on Xbox Game Pass and Xbox Game Pass for PC. Plus, with cloud support, you can play a selection of Xbox Game Pass titles on your Android phone. And now you even get access to titles on EA Play, the third-party publisher's own on-demand service.
New games are added each month to Xbox Game Pass. Here are the latest games coming to the service (with descriptions courtesy of the Xbox team):
Xbox Game Pass: Games for July 2021
Dragon Quest Builders 2 (Cloud) – July 8
Dragon Quest Builders 2 is a block-building RPG set in a fantasy land threatened by an evil cult. Explore, battle, create, and harvest in the charming single-player campaign or build big projects in the online sandbox mode for up to four players.
Tropico 6 (Cloud, Console, and PC) – July 8
In Tropico 6, travel to a beautiful island state and make it your own. In this sixth entry in the series, build and manage a whole archipelago, decking it out with your choice of buildings, industry, and décor. Will you rule your people as a generous statesman or ruthless dictator? The choice is yours.
UFC 4 (Console) EA Play – July 8
Shape your legend with EA Play and Xbox Game Pass Ultimate – UFC 4 is coming soon to The Play List! Members can enter the Octagon on July 8 to create and customize their own character and start their journey from unknown amateur to UFC superstar.
Bloodroots (Cloud, Console, and PC) – July 15
Left for dead by a colorful group of bandits, you will chain killing sprees to exact revenge on the treacherous Mr. Black Wolf. Improvise your kills with utterly everything you can get your hands on from carrots to plasma guns.
Farming Simulator 19 (Cloud, Console, and PC) – July 15
The ultimate farming simulation returns! Become a modern farmer and develop your farm on two huge American and European environments, filled with exciting new farming activities, crops to harvest and animals to tend to.
The Medium (Cloud) – July 15
Discover a dark mystery only a medium can solve. Travel to an abandoned hotel resort and use your unique psychic abilities to uncover its deeply disturbing secrets, solve dual-reality puzzles, survive encounters with sinister spirits, and explore two realities at the same time.
Atomicrops (Cloud, Console, and PC) – July 22
Atomicrops is an action-packed, roguelite, bullet-hell game where you must defend and cultivate the last farm in a post-apocalyptic wasteland. Tend to mutated crops (be careful, some have teeth), marry townsfolk (ooh la la), collect cats (because who wouldn't?!), and kill every mutant creature that tries to invade! This ain't no ordinary farming simulator.
Raji: An Ancient Epic (Cloud, Console, and PC) – July 22
Take on the role of Raji, a young girl blessed by the gods to defend the human realm from an onslaught of demonic beings that seek to destroy her world. Brother and sister, Raji and Golu, separated by the attacking demonic hordes, now find themselves in the middle of a great war. Raji has taken it upon herself to find her brother and put an end to this reckless conflict.
Last Stop (Cloud, Console, and PC) ID@Xbox – July 22
Developed by Variable State, creators of the award-winning Virginia, and available with Xbox Game Pass on day one, Last Stop is a single-player, third-person adventure set in present-day London, where you play as three separate characters whose worlds collide in the midst of a supernatural crisis.
Blinx: The Time Sweeper (Cloud and Console) – July 26
Coming to Xbox Game Pass to celebrate 20 Years of Xbox, Blinx: The Time Sweeper is a fast-paced action game featuring a cool, clever character in wild, warped worlds. The ability to control the flow of time provides a classic 4-dimensional gaming experience.
Crimson Skies: High Road to Revenge (Cloud and Console) – July 26
Celebrating 20 Years of Xbox, Crimson Skies: High Road to Revenge combines thrilling aerial combat with the swashbuckling style of a Hollywood action-adventure movie. Set in an alternate 1930s world of gunship diplomacy and sinister intrigue, pilot powerful aircraft against nefarious air pirates and behemoth war zeppelins.
Microsoft Flight Simulator (Xbox Series X|S) – July 27
From Xbox Game Studios, available with Xbox Game Pass on day one of its release for Xbox Series X|S! From light planes to wide-body jets, fly highly-detailed and accurate aircraft in the next generation of Microsoft Flight Simulator on Xbox Series X|S. Test your piloting skills against the challenges of real-time atmospheric simulation and live weather in a dynamic and living world. The sky is calling!
Lethal League Blaze (Cloud, Console, and PC) – July 29
An intense, high speed ball game with unique characters, outta sight sounds, and none of that weak stuff. In Shine City, the anti-gravity ball game has long been illegal. The group who kept playing was dubbed the Lethal League. Even now, with their sport pushed underground, players and crews compete for challenge and respect.
Omno (Cloud, Console, and PC) – July 29
Available with Xbox Game Pass on day one! A single-player journey of discovery through an ancient world of wonders, created by solo developer Jonas Manke. Full of puzzles, secrets, and obstacles to overcome, where the power of a lost civilization will carry you through forests, deserts, and tundra – even to the clouds.
Project Wingman (PC) – July 29
In an immersive flight experience, you'll dogfight, strike, and fly your way to conquering the skies. Strap yourself into the cockpit of over 20 unique aircraft and become a true ace in Project Wingman.
The Ascent (Cloud, Console, and PC) – July 29
Available with Xbox Game Pass on day one, The Ascent is a solo and co-op action-shooter RPG set in a cyberpunk world. The mega corporation that owns you and everyone, The Ascent Group, has just collapsed. Can you survive without it?
Xbox Game Pass: Games for August 2021
Twelve Minutes (PC, Cloud, and Console) – August 19
In Twelve Minutes, you play as a man coming home for what should be a romantic evening with your wife. The night twists into a nightmare when a brutish policeman breaks into your home, accuses your wife of murder, and beats you to death… only for you to wake up, suddenly returned to the moment you opened the front door. Your wife is blissfully unaware of what is about to happen, but you… you remember everything.
Psychonauts 2 (PC, Cloud, and Console) – August 25
Psychonauts 2 is an exciting journey through the mind filled with the signature Double Fine humor and heart, and a touch of next-level platforming. You play as Razputin Aquato, a trained acrobat and powerful young psychic, who has realized his lifelong dream of joining the international psychic espionage organization known as the Psychonauts. But these psychic super spies are in trouble. Raz must use his powers to bring the murderous psychic villain, Maligula, back from the dead! Check out the video above and get psyched!
Hades (PC, Cloud, and Console) – TBA
As the immortal Prince of the Underworld, you'll wield the powers and mythic weapons of Olympus to break free from the clutches of the god of the dead himself, while growing stronger and unraveling more of the story with each unique escape attempt.
Xbox Game Pass: Games for September 2021
Aragami 2 (PC, Cloud, and Console) – September 17
Aragami 2 is a third person stealth game where you play as an assassin with the power to control the shadows. Join the shadow clan and fight the invader armies to protect your people. You are one of the last elite warriors of your kin, the Aragami. Victims of a supernatural affliction which corrodes the body and devours the mind, the Aragami control Shadow Essence – a mystical power which grants the ability to control the shadows. With this power the Aragami carry out their tasks and quests – assignments made all along the valley to ensure the subsistence of the village and to free the Aragami enslaved by the invader armies.
Sable (PC, Cloud, and Console) – September 23
Embark on a unique and unforgettable journey and guide Sable through her Gliding; a rite of passage that will take her across vast deserts and mesmerizing landscapes, capped by the remains of spaceships and ancient wonders.