News
Will GTA 6 Be at E3 2021?
Is there any chance that GTA 6 will be revealed during Take-Two's E3 2021 showcase?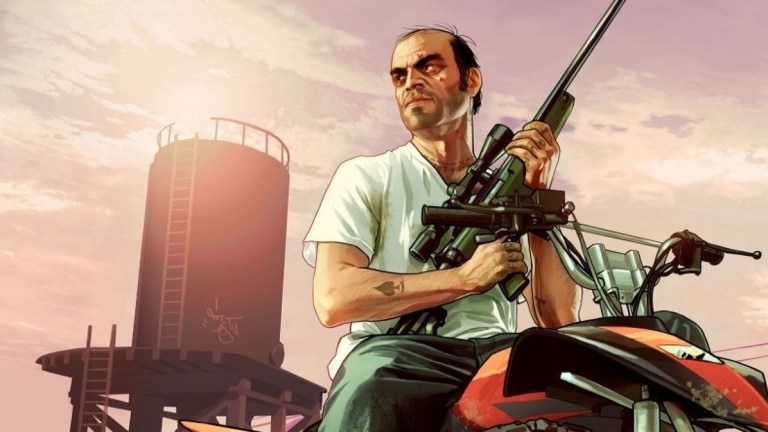 It wouldn't be E3 season without a few rumors, and one of the wildest we've heard so far suggests that Rockstar Games is prepared to steal the show by finally revealing GTA 6.
To be fair, this rumor isn't quite as far-fetched as it may have been in previous years. Not only is Grand Theft Auto publisher Take-Two Interactive scheduled to host their E3 presentation on Monday, June 14, but recent reports suggest that we may be closer to playing GTA 6 than we thought.
So does that mean a GTA 6 reveal is indeed imminent at E3 2021? While that honestly seems highly unlikely, in the interest of being thorough, let's look at everything we know about the possibility of GTA 6 being revealed at E3 2021.
GTA 6's Development Timeline Doesn't Support an E3 2021 Reveal
Look, the truth of the matter is that nobody outside of Rockstar really knows what's happening with GTA 6's development. While we know that GTA 6 is in development in some way and that planning stages for the sequel began years ago, it's simply not clear at this time how far into the development process the GTA team is or if they've even set an internal projected release date for the game.
More importantly, the history of Rockstar's release schedule doesn't support the idea that a GTA 6 reveal is imminent. Yes, it's been eight years since GTA 5 was released, but since then, members of the Rockstar family have released PS4/Xbox One/PC versions of the game, a host of GTA Online updates, Red Dead Redemption 2, Red Dead Online content, and are currently working on the PS5 and Xbox Series X versions of GTA 5. Yes, Rockstar is more than capable of working managing multiple projects at once, but you can't just use the time since GTA 5's release as the measuring stick for GTA 6's reveal.
While "educated guess" is the best thing you can label a GTA 6 release date prediction at the moment, even the most generous predictions can't make a case for the game being released before 2023. Based on the timelines of previous Rockstar reveals, that means that even a 2021 teaser trailer reveal feels unlikely
GTA 6 Doesn't Need E3 or the Competition
The fact that Rockstar and the GTA franchise have historically had almost no E3 presence to speak of (outside of a couple of memorable moments) may be reason enough to shoot down any GTA 6 rumors ahead of E3 2021, but in this instance, the bigger obstacle is the fact that GTA 6 doesn't even need the E3 spotlight to shine bright.
Rockstar could certainly steal the show if it revealed even a GTA 6 teaser during Take-Two's E3 2021 presentation, but it's not like the game really needs the attention boost from the trade show. The studio could easily reveal the new game on its own terms, similar to how they handled Red Ded Redemption 2's reveal.
More importantly, a teaser for such a massive game that likely won't be released for another 2 years (at the very least) may actually negatively impact the buzz for the other games Take-Two will showcase that need the attention. We've all seen how teaser trailers for far-off, much-anticipated sequels can dominate the conversation, and Take-Two would probably prefer that as much of that conversation as possible is focused on games you'll sooner be able to buy and play.
The E3 Team Has Softly Shot Down GTA 6 Rumors (Through Memes)
In case you missed it, the E3 2021 Twitter team recently caused a bit of a stir by responding to a question about whether or not GTA 6 will be at E3 2021.
While gaming conspiracy theorists (who seem to really love talking about the GTA series) have been desperately trying to spin that reply into some kind of GTA 6 confirmation, the more likely scenario is that the E3 social media team was trying to relay its attempt to placate a particularly hyper figure and offer a bit of comfort in lieu of completely smashing their dreams. An even more likely possibility is that the E3 social team simply doesn't know what Take-Two and Rockstar plan to do at the show but, like most of us, feels that the odds of a GTA 6 reveal are astronomically low.
A GTA 5 Next-Gen Update, GTA Online, or GTA Remaster Are Much More Likely for E3 2021
Before you completely abandon all hope for some kind of GTA reveal at E3 2021, consider the fact that the GTA universe is a multi-headed beast, and that there are several other franchise updates that could be shared during Take-Two's stream.
It's actually highly likely that we'll get some kind of update about the next-gen port of GTA 5 during E3 2021. Rockstar previously used a PlayStation showcase to spread the word about that upcoming upgrade, so it's not like the studio is opposed to using these kinds of events to talk about smaller updates. At the very least, we may be treated to a GTA Online update trailer.
There's a much smaller chance that Rockstar could share an update on its GTA 3 anniversary plans. While nobody knows exactly what those plans include (and it's possible Rockstar won't reveal them until closer to the actual anniversary later this year), we hereby grant you permission to at least hold on to some hope that we might soon be treated to a sneak peek at that rumored GTA 3 remaster or remake.