Features
Best Tech Gifts for Holiday 2020: PC Gaming, Smartphones, Streaming, and More Gadgets
You're spoiled for choice in terms of tech gifts this holiday. Here are our picks of the best PC components, phones, wearables, headsets, streaming gear, and more!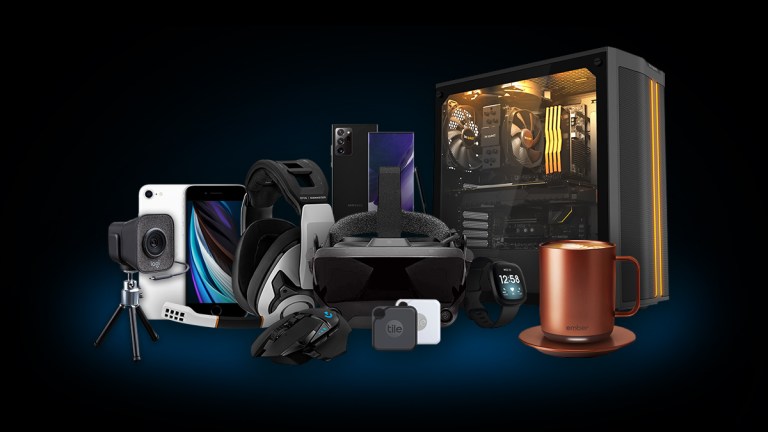 What's better than a new getting a cool new gadget during the holidays? A new PC to game on, a brand new phone that doubles as a high-tech camera, a virtual reality headset that lets you explore game worlds like never before, or maybe you just want a bluetooth mug that keeps your coffee and tea at the right temperature. When it comes to cool tech gifts, the possibilities are truly endless!
In fact, there's almost too much choice. That's why we've picked out the best tech gifts you can buy in various categories, from phones and PC gaming to wearables and streaming equipment. And while you'll find plenty of top-of-the-line gadgets in devices on this list, you'll find quite a few budget-friendly options!
Editor's note: Den of Geek may receive a small commission from items purchased through the links in this story.
So, without further ado, here are Den of Geek's picks for the best tech gifts for 2020:
PC Gaming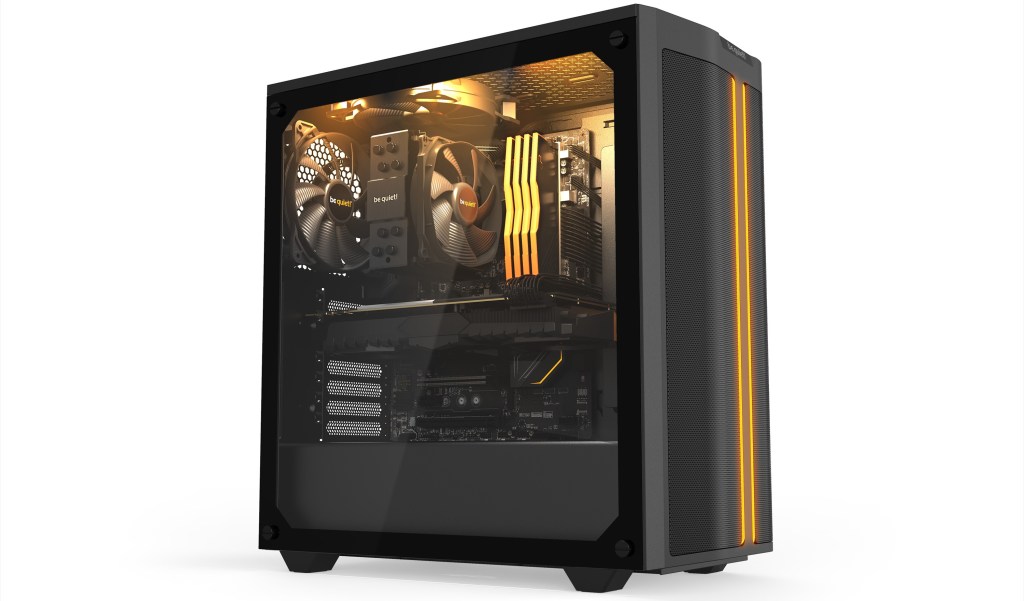 be quiet! Pure Base 500DX ATX case – $110
If you've recently picked up a next-gen GPU, things are likely to get a little hot when running games at ultra settings. That means you need plenty of space inside your case and powerful internal fans to keep things cool while you play. be quiet! – as the name suggests – specializes in products that reduce PC noise to a whisper while making sure your components never get too hot.
The Pure Base 500DX case manages this via high airflow intake panels and three 140mm fans, ensuring top cooling and near-silent operation. It doesn't hurt that this case looks pretty darned stylish in the process.
Learn more about the Pure Base 500DX here.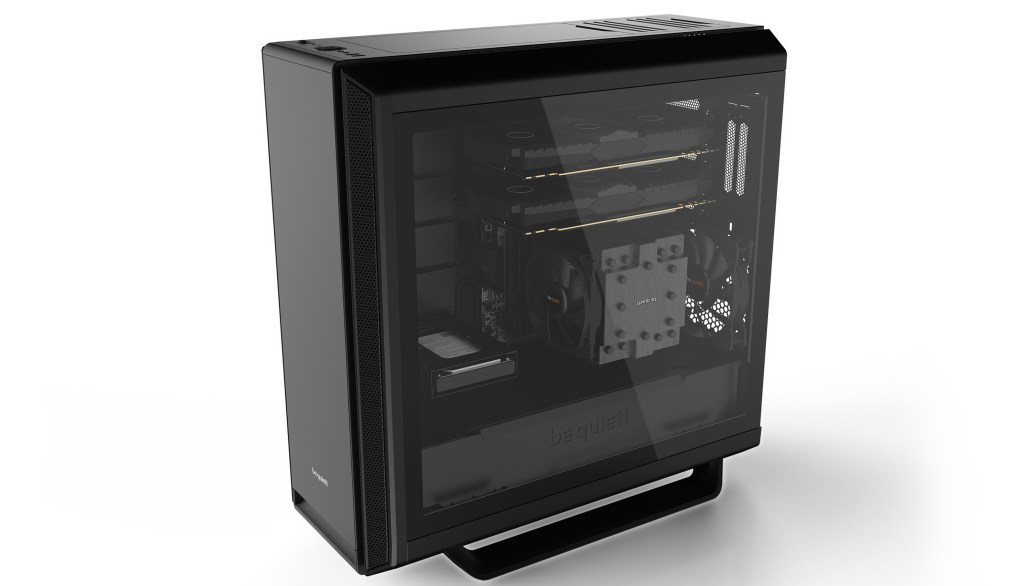 be quiet! Silent Base 802 – $170
If you want something even more heavy duty, the Base 802 is just as stylish with all the cooling and quiet qualities of the 500DX. As well as the three 140mm fans, the Base 802 has plenty of customizable features, like a decoupled motherboard tray for an optional inverted layout and interchangeable top covers to let you choose between airflow and sound level.

be quiet! BW008 Pure Loop All-in-One Water Cooling – $85-120
If you really want to reduce the noise of a PC, then water cooling is the best option, and be quiet! has you covered here, too. The BW007 Pure Loop All-in-One Water Cooling System's design causes minimal vibration, meaning very little noise is generated while your PC is kept nice and cool. And if you have a window into your PC's innards, you'll be pleased to hear it's good looking too, with a stylish all-black aluminum design with white LEDs for illumination.
Learn more about the Pure Loop Cooling System here.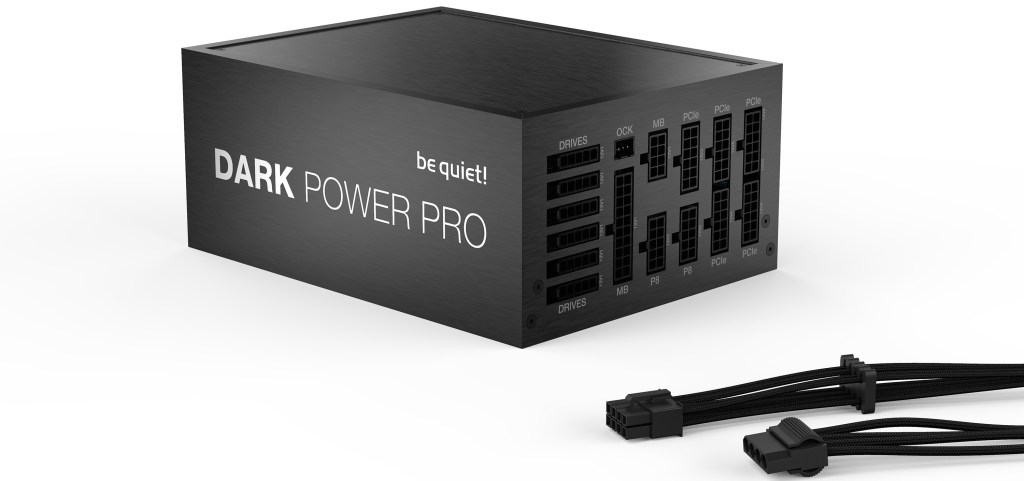 be quiet! Dark Power Pro 12 1500W PSU – $450
Okay, not everyone needs this much power, but if you do find yourself needing a PSU with four figures worth of wattage, then the modular Dark Power Pro is for you. Offering up to 94.9% of power efficiency, the frameless Silent Wings fan is virtually silent when operating at ordinary loads. Plus, it's an overclocker's dream with key switches between six 12V rails and a large 12V rail.
Learn more about the Dark Power Pro here.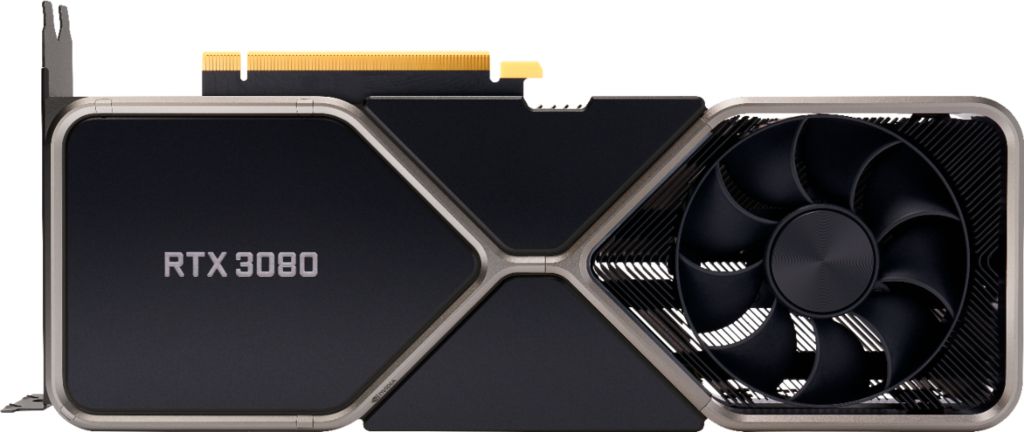 GeForce RTX 30 Series GPUs – $499 and Up
For a long time, the RTX 2080 Ti was the gold standard when it came to PC gaming – but NVIDIA has now found a way to top itself with the RTX 3070, 3080 and 3090 GPUs. That's no small feat for graphics cards that start at $499.
Assuming the rest of your setup is up to date, a RTX 30 Series GPU will offer a seriously enhanced graphical performance, and you should expect three-figure frame rates in even the most demanding titles as well as 4K resolutions, with the RTX 3090 already looking ahead at an 8K future.
How is this possible? Well, it comes down to the new NVIDIA Ampere architecture. It has 2nd generation Ray Tracing Cores, new streaming multiprocessors, and lightning fast G6X memory to push performance to the limit. It also has 3rd generation Tensor Cores, and these are worth highlighting, as they're the secret to one of the RTX 30 Series' trump cards: DLSS (Deep Learning Super Sampling). Using the dedicated AI processing Tensor Cores, the RTX 30 Series unleashes the power of artificial intelligence to produce higher resolution graphics without the same rendering overhead. The result? Smoother gameplay that still stuns visually in supported games – like Call of Duty: Black Ops Cold War, Fortnite, Minecraft, F1 2020, Final Fantasy XV, Hideo Kojima's epic Death Stranding, and many more.
Learn more more about the best NVIDIA holiday deals here.
GeForce RTX Laptops – $999 and Up
If you want great visuals on the go, RTX laptops start at $999 and bring ray tracing and DLSS capabilities with them. They don't offer quite the same performance as the latest desktop RTX 30 Series GPUs, but you'll still be blown away by what's possible in such a small form factor.
This year alone, we've gamed on RTX laptops from MSI, Gigabyte, and Razer, which turned out excellent results across the board!
Learn more more about the best NVIDIA holiday deals here.

Fnatic Streak Mechanical Gaming Keyboard – $130
There's no shortage of great gaming keyboards out there, but the Fnatic Streak outperforms them by A) having a load of nice extras and B) looking quite tasteful. Not only is it a pleasure to type on, but it comes with a detachable leather wrist rest, which sits neatly in one of three grooves in the bottom of the keyboard. If you want something more compact (and cheaper), then the miniStreak is also worth a look.
Buy the Fnatic Streak Mechanical Gaming Keyboard on Amazon.
Logitech G502 Gaming Mouse – $40
If there's one thing Logitech knows, it's mice, and the G502 Hero is a brilliant gaming mouse. Its sensor is up to 16,000 DPI and it features 11 customizable buttons with onboard memory to remember your specific button setup for each game. There are five removable 3.6g weights to ensure it offers just the right amount of resistance, and there's programmable RGB lighting to boot. It started out at $80, so for $40 is simply a bargain.
Buy the Logitech G502 Gaming Mouse on Amazon.
EPOS | Sennheiser GSP 601/602 Headset – $219
EPOS | Sennheiser are well known for making audio products that aim for the highest quality sound, and the GSP 601 and 602 headsets bring this dedication to gamers in style. Not only do these headsets provide exceptional audio quality to help you pinpoint your opponents in multiplayer shooters, but they're also extremely comfortable and the microphone can be easily adjusted to cope with your voice. While these headsets are primarily designed for PC use, but it supports Macs as well as the PS4, PS5, Xbox One, Xbos Series X and Nintendo Switch.
Buy the GSP 601/602 Headset on Amazon.
EPOS | Sennheiser GSX 300 External Sound Card – $69
For best audio performance, if you don't already have a dedicated sound card, you'll want to pair the above headset with this external model. The GSX 300 works with the EPOS Gaming Suite to provide digital sound processing and 7.1 surround sound. As a neat touch, the ring around the volume dial will glow blue for 2.0 sound and red for 7.1 so you don't have to constantly run the application to switch between the two.
Buy the GSX 300 External Sound Card on Amazon.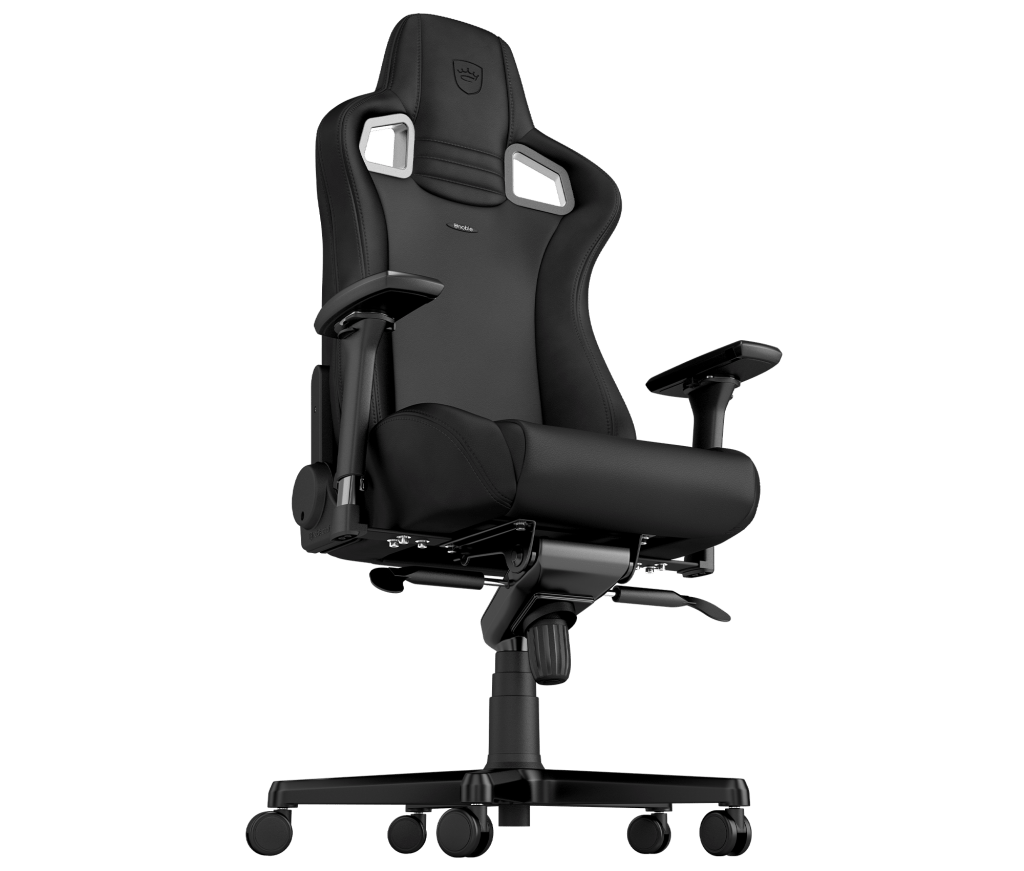 Noblechairs Epic Gaming Chair – $390
While some PC gamers might spend some time flailing their arms around in VR – most of the time you'll be seated, and comfort matters. That's where the Noblechairs Epic Gaming Chair comes in. It's a great combination of comfort and flexibility, allowing for all kinds of adjustments so it fits you just right. Perfect for the budding live streamer or esports hopeful, this chair will allow you to game for hours without any sore spots.
Buy the Noblechairs Epic Gaming Chair on Amazon.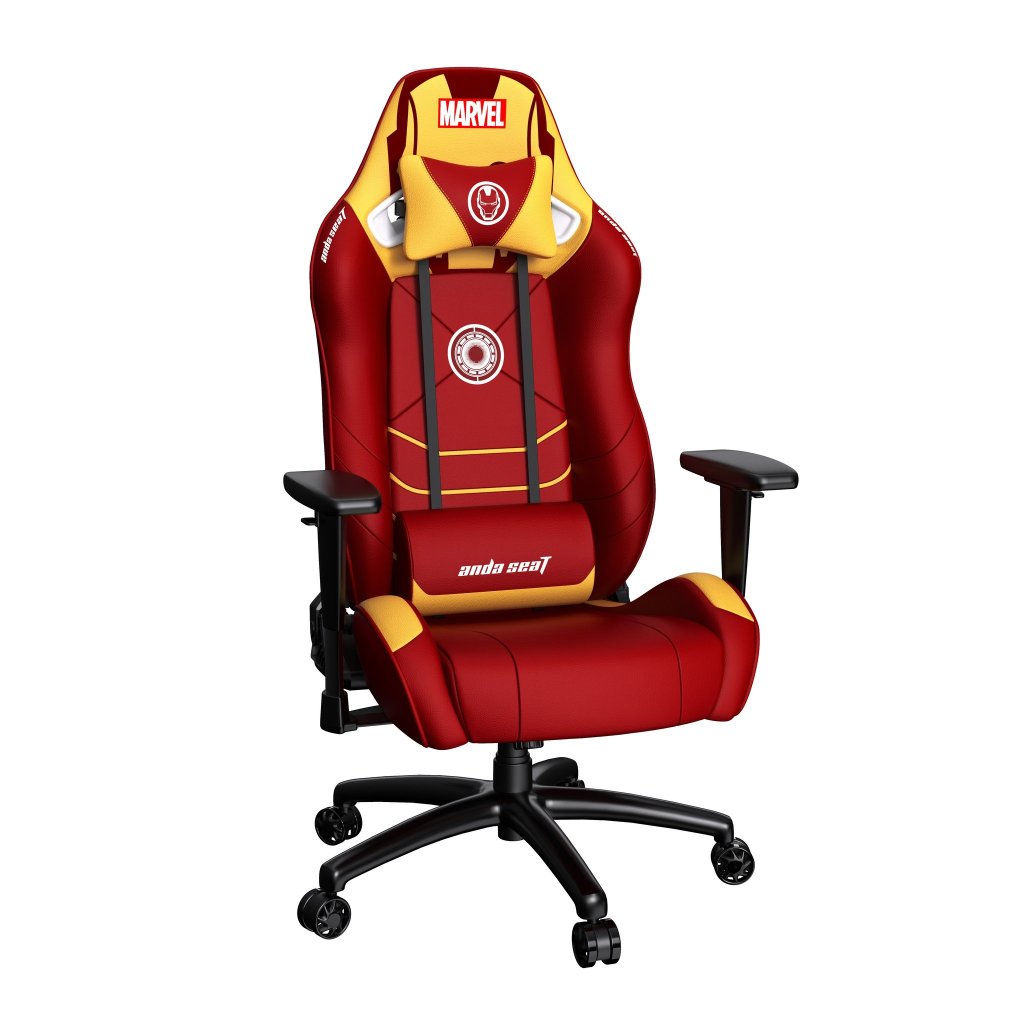 Andaseat Gaming Chair x Marvel Collection – $469.99
Whether you're playing as Tony Stark in Marvel's Avengers or as the titular webslinger in Spider-Man: Miles Morales, you want to feel immersed in the action. Andaseat's Marvel collaboration will allow you to look as heroic as you feel while playing those games. The collection features Iron Man, Spider-Man, Ant-Man, and Captain America themed gaming chairs. These chairs are stylish and comfortable: It's what you'd imagine sitting on in the board room at Stark Tower!
Skytech Siege 3.0 with GeForce RTX 3080 Gaming PC
Recommended by our very own Games Editor, the Skytech Siege 3.0 with a GeForce RTX 3080 GPU is an excellent pre-built gaming ring from a trusted PC builder if you want to upgrade to next-gen graphics without having to assemble all of the components yourself. This PC also comes with a powerful 10th-gen Intel i7 CPU as well as free gaming keyboard and mouse!
Buy the Skytech Siege 3.0 on Amazon.
VR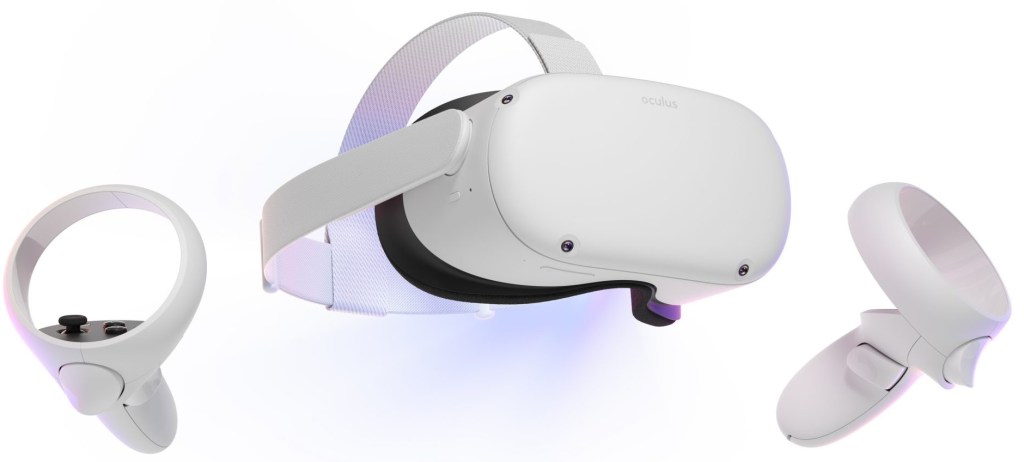 Oculus Quest 2 – $299
The Oculus Quest 2 is the device that should, by all rights, bring virtual reality to the mainstream. It doesn't need external cameras, so setup time is minimal, and it doesn't need an expensive PC to run the games, either. Just download games and apps to the headset , pop it on your head, and away you go.
Of course, if you do have a high-powered PC, you can play amazing titles like Half Life: Alyx with the optional Oculus Link cable, too.
Buy the Oculus Quest 2 on Amazon.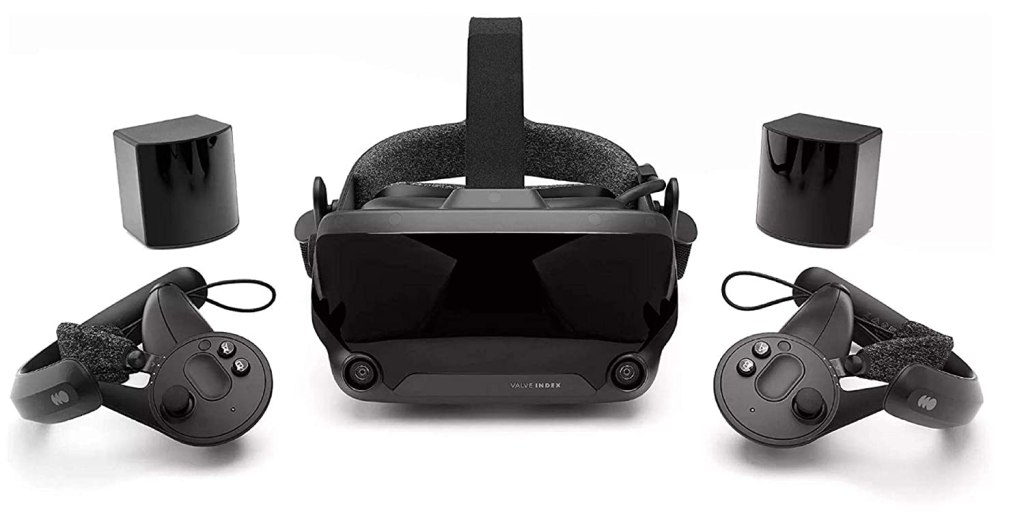 Valve Index – $999
If money is no object, you have the PC grunt to run it, and you can actually get hold of one, then the Valve Index is the virtual reality headset to get this year. It lacks the immediacy of the Oculus Quest 2 and can't run without a PC or the movement tracking base stations, but the room scale experience is second to none with crisp visuals and high refresh rates to really lose yourself in a virtual world. Pair with Half-Life: Alyx. Trust us.
Buy the Valve Index on Amazon.
Phones and Wearables
Apple iPhone 12 Pro – $999
If you're a hardcore Apple fan, then the iPhone 12 Pro is simply as good as it gets. Featuring 5G, three strong cameras, and the superfast Apple A14 Bionic processor, this is a top-of-the-line smartphone that won't let you down. It's also a lot more robust than past iPhones, thanks to the brand new Ceramic Shield protection, which promises up to four times' the protection from drops – handy for butterfingered types.
A word of warning: unlike Android phones, the iPhone doesn't support storage expansion via microSD. We think 128GB is a decent amount of space, but if you think you'll need more in the future, then save yourself a world of pain and just pay $100 extra for 256GB or $300 more for the 512GB model now.
Buy the Apple iPhone 12 Pro on Amazon.
Apple iPhone SE – $399
It's surprising how much iPhone you can get for $399. Typically, "lite" versions of smartphones have quite a lot missing, but Apple has managed to pack the same A13 processor into the iPhone SE as the one in its iPhone 11 Pro. It's very, very fast – still faster than most flagship Android phones in benchmarks, actually.
Same caveat as before: 64GB is very little storage, so you're best off paying $449 for the 128GB version if you can stretch a little further.
Buy the Apple iPhone SE on Amazon.
Samsung Galaxy Note 20 Ultra – $1050
The best Android phone on the market is packed absolutely full of features, with the best screen you can get and a superfast Qualcomm Snapdragon 865 processor pushing incredible performance.
The triple camera array enables you to take incredibly high quality photoss, but the real ace up this phone's sleeve is the bundled S Pen stylus. It docks neatly in the underside of the handset, and lets you doodle on that big, beautiful screen. Android phones don't get better than this.
Buy the Samsung Galaxy Note 20 Ultra on Amazon.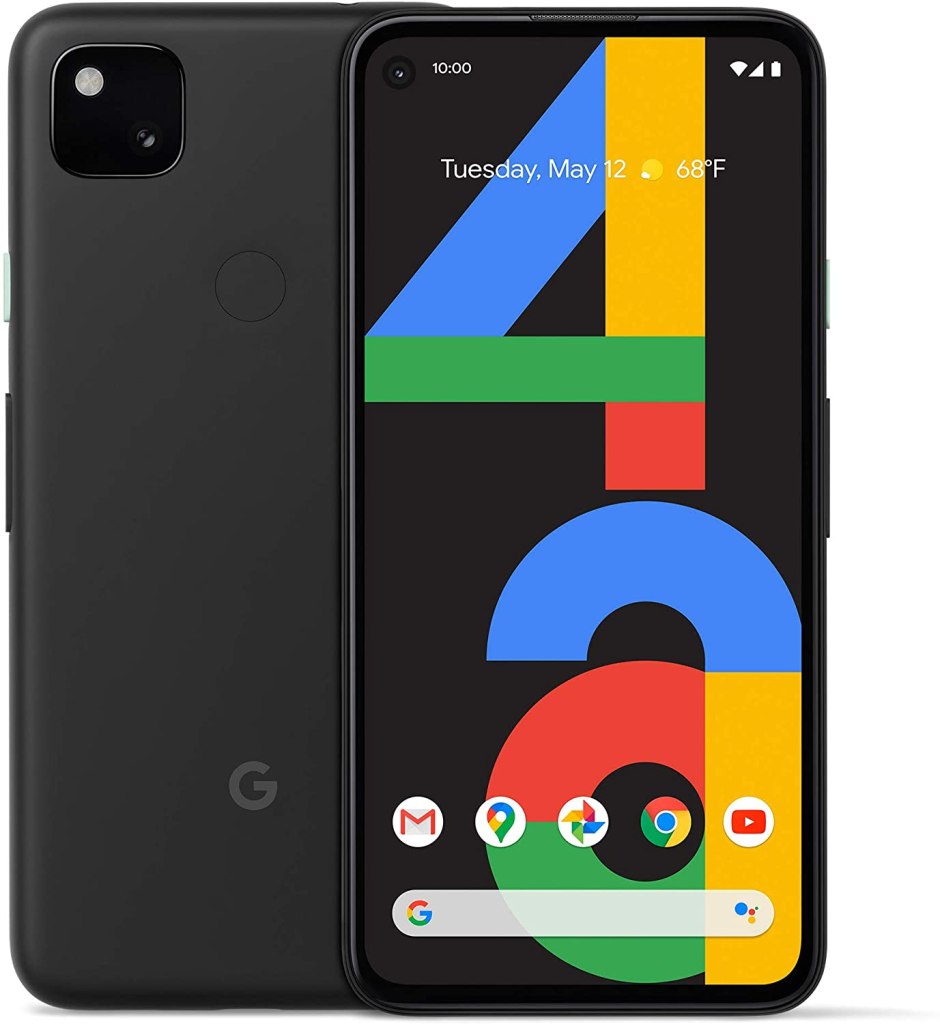 Google Pixel 4a – $349
On the budget end of Android, you get impressive value from the $349 Google Pixel 4a. Not only do you benefit from Google's best-in-class camera processing for incredibly good shots, but you get a nice clean installation of Android – and early access to new versions as the company makes them, too.
Apple iPad Mini 256GB – $664
As far as tablets go, it doesn't get any better than the Apple iPad Mini. Whether it's for playing games through Apple Arcade or reading comics and books, this is a perfect solution for users who want something bigger than a smartphone that they can still carry around with them. For the best experience, we'd suggest you get the model with 256GB of storage. Plenty of room for your pictures, games, and books.
Buy the Apple iPad Mini on Amazon.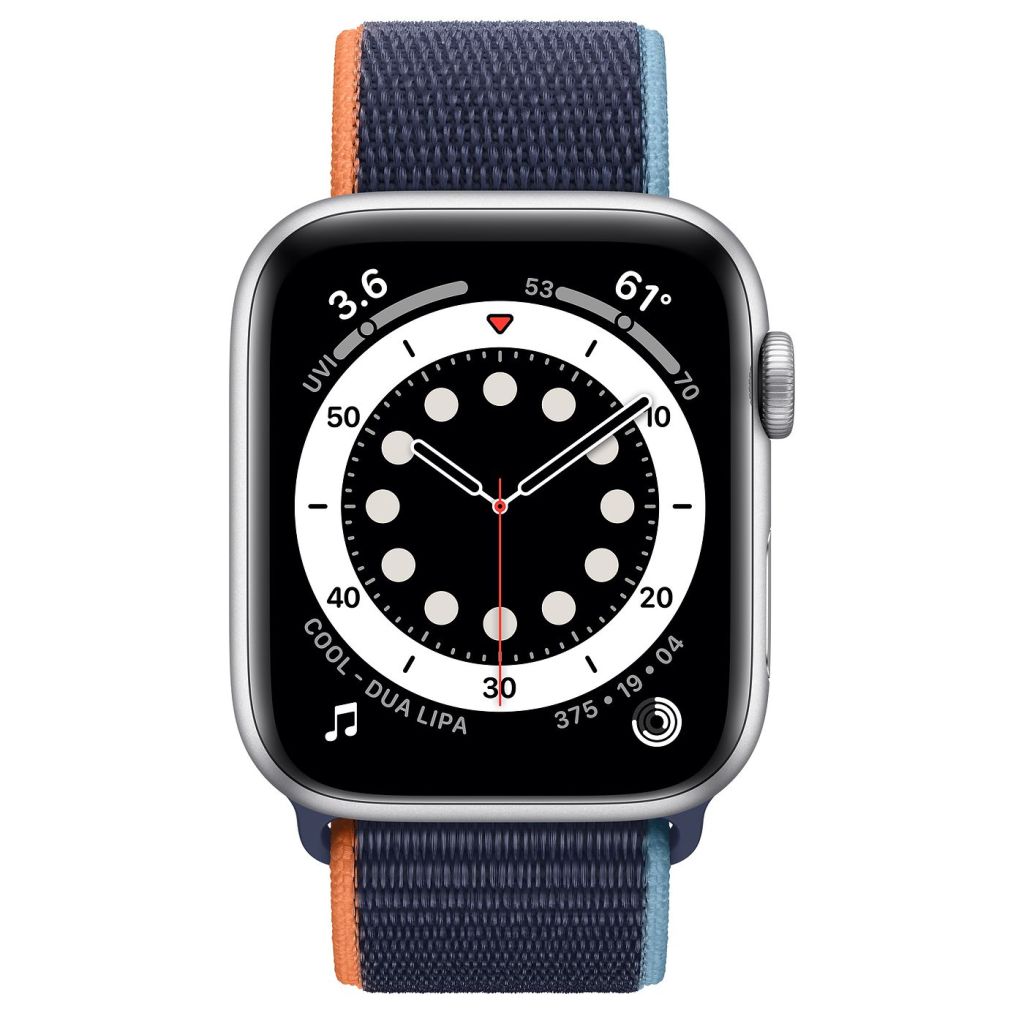 Apple Watch Series 6 – $330
If you have an iPhone, then the Apple Watch is a no brainer as a smartwatch to go with it. And the latest version is better than ever with a nice, bright always-on display and the ability to measure your blood oxygen levels. That's quite a nice extra, given lower SPO2 levels are a possibly early indicator of a Covid infection…
Buy the Apple Watch Series 6 on Amazon.
Fitbit Versa 3 – $200
For Android users, the Fitbit Versa 3 is a fabulous smartwatch. The Versa 3 builds on its excellent predecessors by including built-in GPS for the first time, allowing you to head out for a run without dragging your phone along with you. On top of that, its fabulous screen and week-long battery life won't let you down. The fact that it has Alexa built in is just a neat, added bonus.
Streaming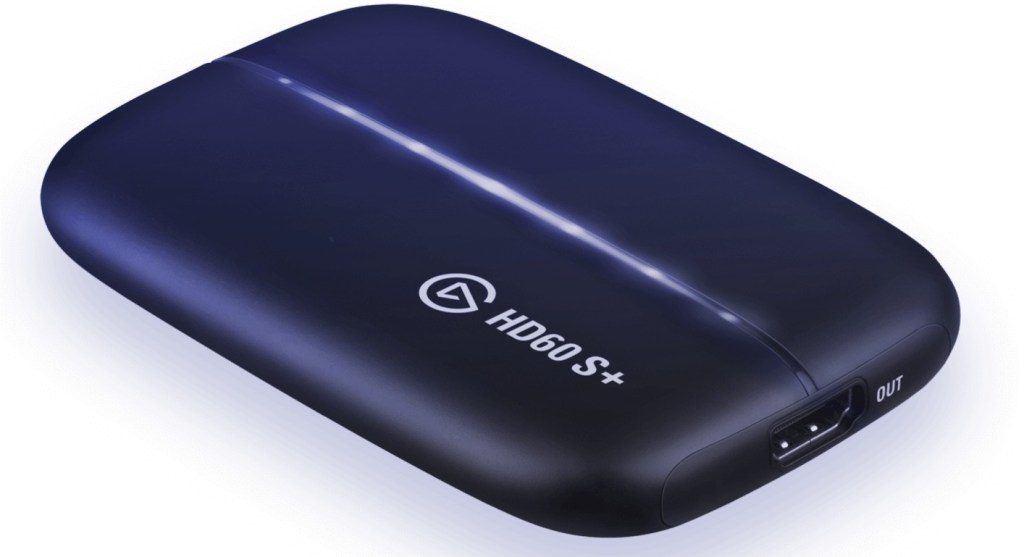 Elgato HD60 S+ Capture Card – $214
If you're a streamer who games on a console or gaming PC, you'll need a capture card to send the footage to your streaming PC. The Elgato HD60 S+ is the gold standard of external game capture cards (unless you need the $399 4K model, of course), providing smooth, low latency 1080p 60 fps gameplay with HDR for your editing pleasure. Sure, it's pricy, but your Twitch fans deserve the best, right?
Buy the Elgato HD60 S+ Capture Card on Amazon.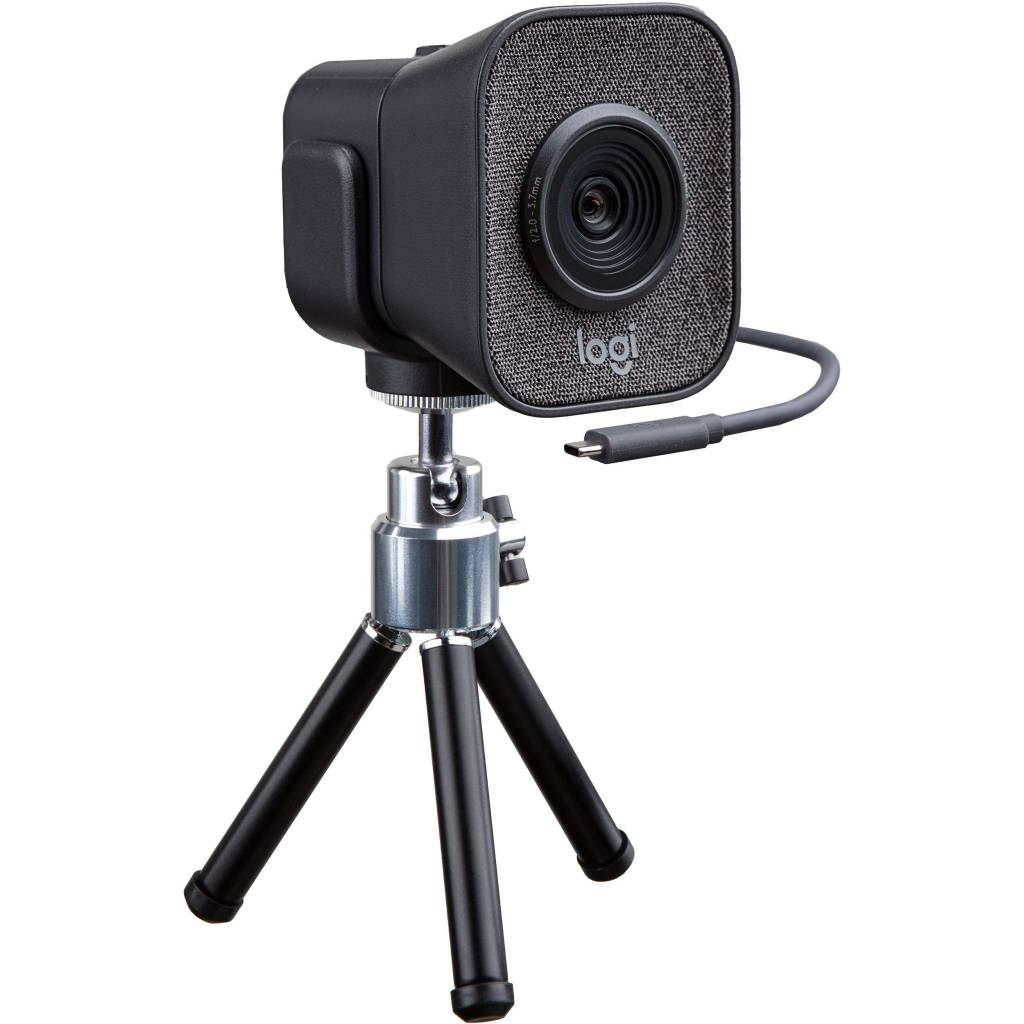 Logitech StreamCam – $170
And if you're streaming your games, you'll likely find your average webcam won't quite cut it, either. Fortunately, the Logitech StreamCam is a solution aimed squarely at streamers, with plenty of features that'll come in handy when mid broadcast. Its smart auto-focus and exposure mean you won't need to constantly adjust things, and this webcam is also ideal for those who want to maintain a solid 60 frames per second for their HD footage.
Buy the Logitech StreamCam on Amazon.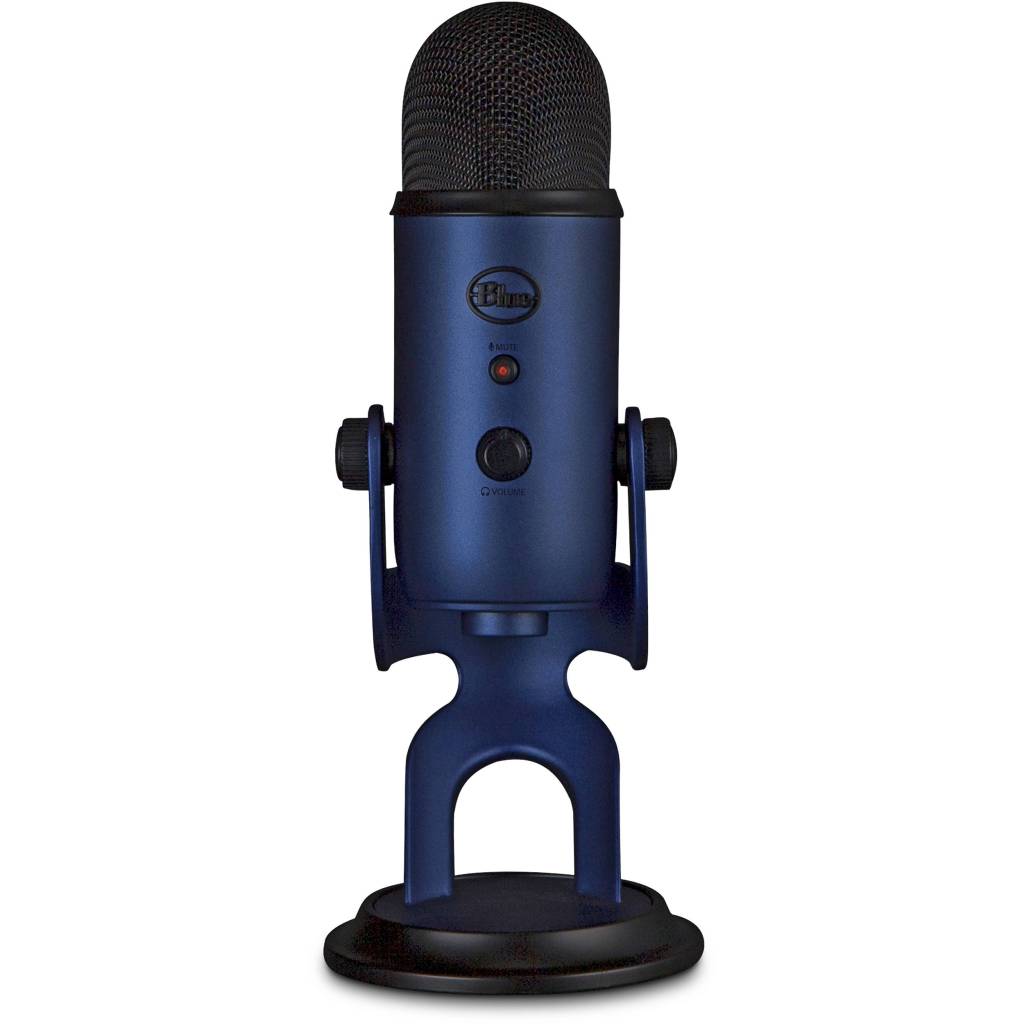 Blue Yeti Mic – $130
Now, if you need a microphone for streaming (or starting your own podcast), you can't go wrong with the Blue Yeti USB mic, a great plug-in and go option if you're a beginner or just want a microphone that's reliable and sounds great.
Lifestyle
Nest Audio – $100
Google's smart speaker is back and better than ever. We've given this the nod ahead of Amazon's excellent Echo partly because of a slight sound quality advantage, but also because Google Assistant still has the edge when it comes to AI smarts. But if you're in an all Amazon household, then the new Echo is also pretty damned good for $70, too.
Nanoleaf Rhythm Edition – $200
Turn your wall into a canvas for light-based art with the Nanoleaf Rhythm Edition. Nine triangular LED panels click together into whatever pattern you like and then come alive in 16.7 million colors to the rhythm of your music for a spellbinding light show. Need more panels for your grand design to work? Extras are available in packs of three…
Buy the Nanoleaf Rhythm Edition on Amazon.
Tile Pro – $32
How many times have you misplaced your keys this year? If the answer is "more than zero," then do yourself a favor and buy a Tile Pro right now. If you lose something with a Tile attached, just log into the app and the Tile will play a catchy jingle until you find it. If you still have no luck, then mark the item as lost and the worldwide Tile community will begin anonymously searching on your behalf – as soon as a user passes them, the coordinates will be sent your way, so you can pick up the search yourself.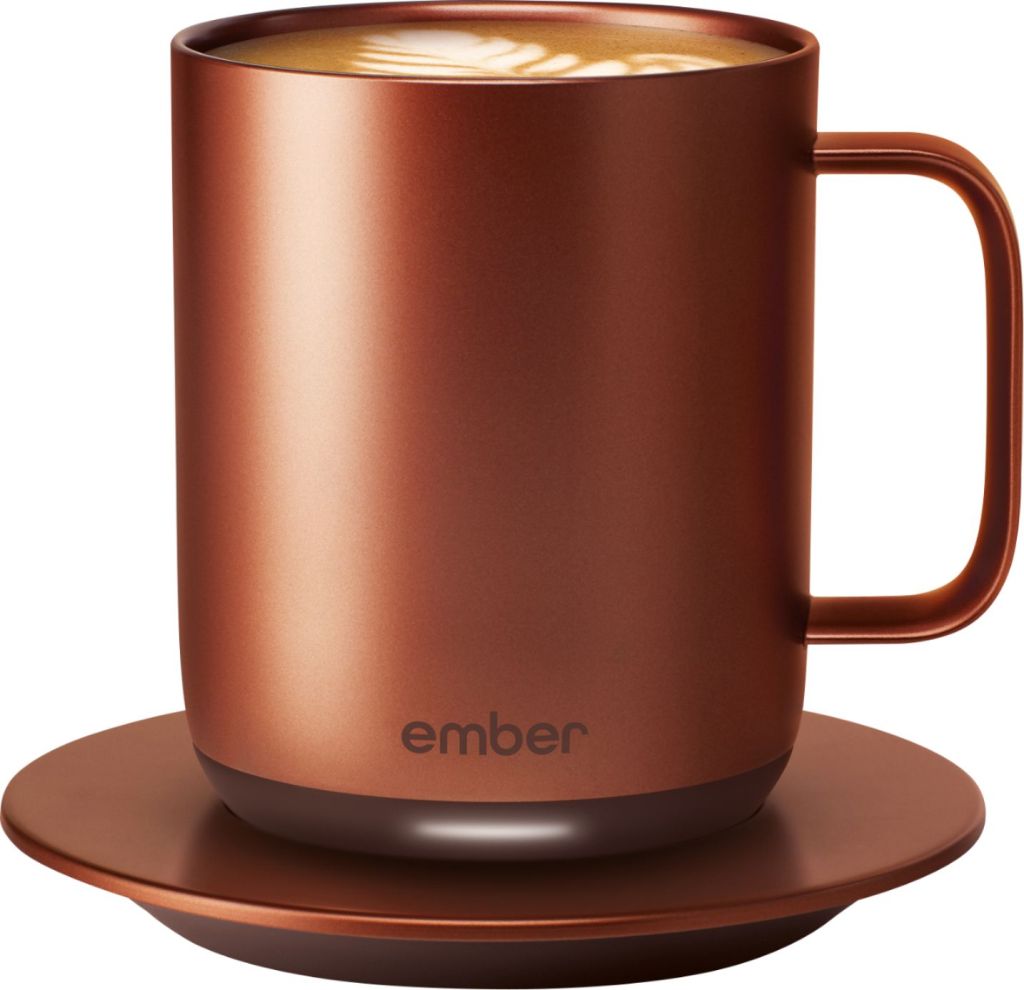 Ember Bluetooth Mug – $100
Yes, even something as simple as a cup of coffee can be enhanced by technology. Ember is a Bluetooth mug which connects to an app, keeping your drink at the ideal temperature from the first sip to the last. Cleverly, it charges wirelessly when sat on the included plate, so you don't need to endure the embarrassment of asking where your mug's USB lead has gone.