News
Link Tank: Win a Spider-Man Gaming Chair and Amazon Gift Cards on Twitch!
A Den of Geek Twitch giveaway, why Die Hard is so timeless, underrated Christmas movies, and more in today's Link Tank!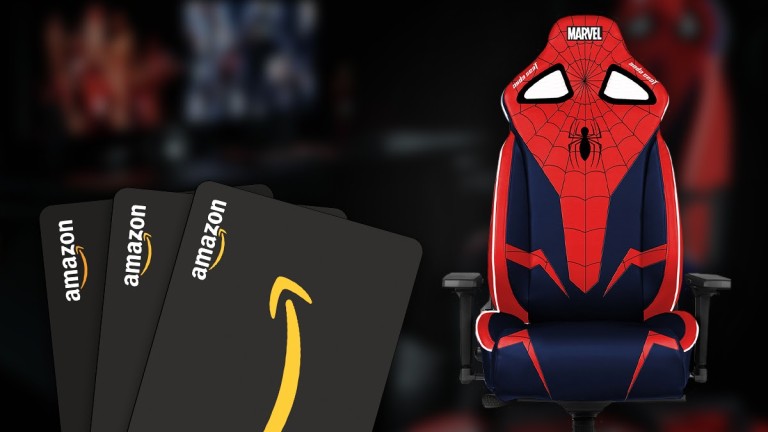 We're giving away an Andaseat Spider-Man gaming chair and THREE Amazon gift cards tomorrow on Twitch!
Get ready to game in PEAK comfort! Join us on Twitch tomorrow, December 22, at 2:30pm (EST) for an unbeatable holiday giveaway. We'll be playing Call of Duty Warzone while we give away THREE Amazon gift cards, and a grand prize of an Andaseat Spider-Man gaming chair (a $549 value). Make you're sure following us on Twitch so you'll get alerted when we go live! You must be following to qualify, too. We'll send the prizes to folks in the US and the UK!
Die Hard starring Bruce Willis is one of the most revisited action flicks in the genre's history, but why is that?
"There are few films in the world that are as endlessly rewatchable as Die Hard. Each December, millions of people sit down (again) and press play on the annual heist at Nakatomi Plaza. But why do we find so much comfort in a 1988 action flick?"
From Jingle Jangle to The Mistle-Tones, check out some of these underrated holiday movies this Christmas instead.
"We all have our holiday staples, the movies we turn to time and time again. But before you break out Elf for the 42nd time, spend another week trying to convince people Die Hard is a holiday movie, or press your luck with NBC's version of The Grinch musical (although I wouldn't), maybe give some of these special holiday flicks a try instead."
Twitter's crack down on misinformation continues as they've begun labeling Trump's tweets with reminders of Biden's election victory.
"Twitter continues to crack down on election misinformation—now with new labels confirming President-elect Joe Biden's win. The social network on Saturday slapped another of Donald Trump's tweets with a warning: 'Election officials have certified Joe Biden as the winner of the US presidential election.'"
The Stand on CBS All Access, an adaptation of a Stephen King novel of the same name, came at a really bad time.
"Stephen King's The Stand is a girthy piece of genre literature. The massive story about humanity's supernatural struggle between good and evil, after a man-made virus called Captain Trips obliterates the majority of the world's population, has had a huge influence on pop culture."
Netflix's Fate: The Winx Saga trailer last week really shows that not all franchises need a dark-gritty reboot.
"Last week, Netflix dropped the first trailer for Fate: The Winx Saga, a live-action adaptation of the popular Italian-American animated series Winx Club. Much to our disappointment, the live-action series contained none of the sparkle or bright colors of its animated predecessor."