Sponsored
Razer Blade 15 Is a Dream Gaming Laptop for PC Gamers
The Razer Blade 15 is one of the best gaming laptops money can buy. We went hands-on with this powerful laptop and had a ton of fun with its ray tracing capabilities.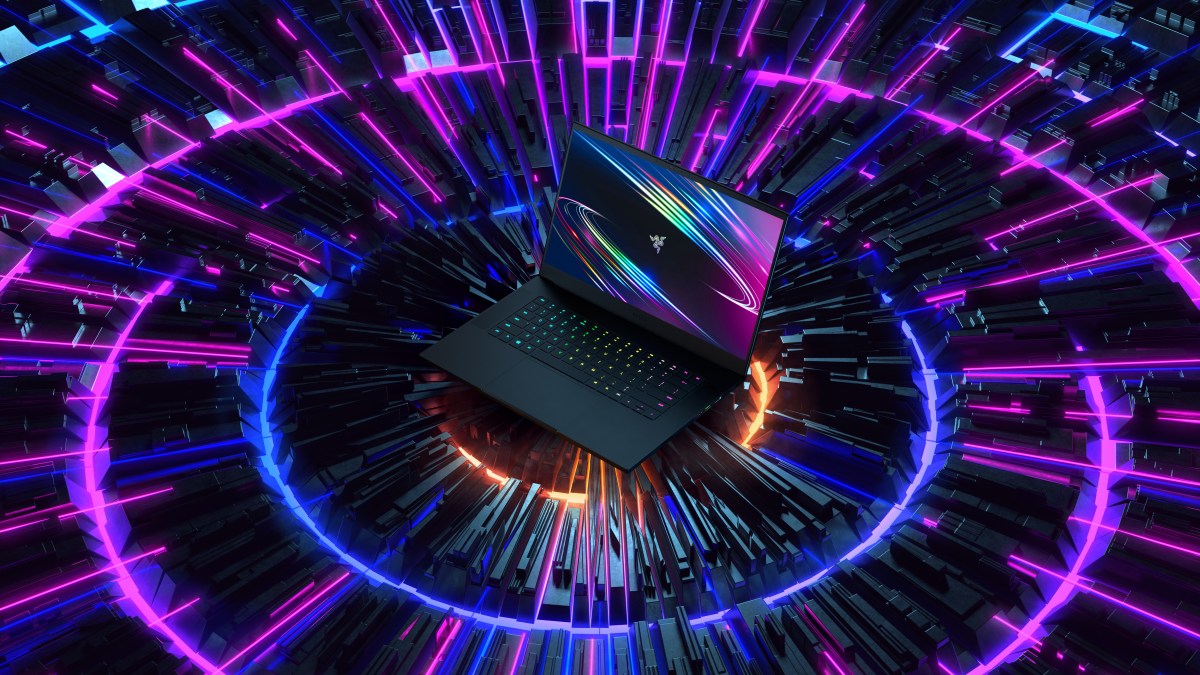 This article is presented by Razer.
What are you looking for in a gaming laptop?
Performance that won't let up, even with the most demanding games. A fantastic screen, capable of pushing triple-digit frame rates for that competitive edge. Plenty of storage because games are only getting bigger, plus a great keyboard and trackpad.
That's quite a long wishlist that becomes almost impossible to tie together if you're also looking for something lightweight and slim. Fortunately, there's the Razer Blade 15 laptop. While it's slight in size and weight, it's anything but in terms of performance. Here's why this is one of the best gaming laptops you can get…
Everything a Gamer Needs
Let's start with the raw specs, because even the entry-level Razer Blade 15 is pretty generously equipped. Powered by Intel's latest 10th-generation Core i7 processors, buyers get a choice of either the six-core 2.6GHz/5.0GHz i7-10750H on the Base Model or the even more powerful eight-core 2.3GHz/5.1GHz i7-10875H on the Advanced version. These are two of the most powerful CPUs you can buy right now and offer tip-top performance, whether you're in game or taking a breather on Twitch.
All of the Razer Blade 15 variants come with a generous 16GB DDR4-2933MHz RAM (except the top-of-the-range, 32 GB RAM Quadro RTX 5000 model built for content creators and professional designers). Not only does this lead to buttery smooth performance in game, but multitasking performance is solid too: throw as many tabs at the Razer Blade 15 as you like.
And with fast SSD storage on all models, games load in the blink of an eye, too. While the Base Model "only" comes with up to 512GB PCIe SSD storage, there's an open SSD slot designed for an easy upgrade at a later date.
Learn More About the Razer Blade 15 Here
A gaming laptop's performance is only as good as the graphics chip powering things, of course, and Razer offers six of NVIDIA's finest GPUs that offer the best in resolution and frame rates. While the entry-level GeForce GTX 1660 Ti delivers excellent performance, the other options are all RTX models, meaning they're also capable of delivering jaw dropping ray tracing effects.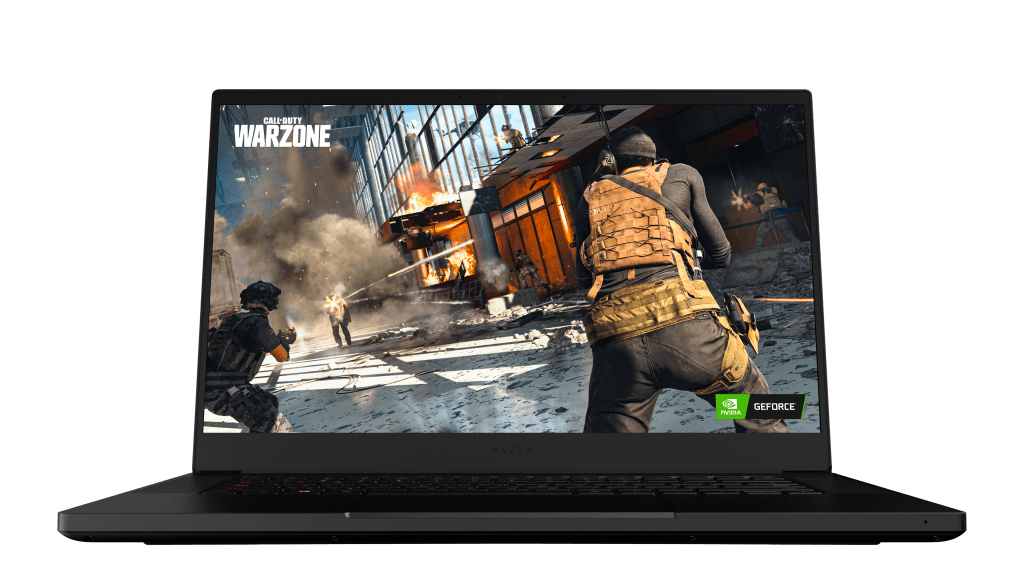 We've covered the Razer Blade 15's ray tracing capabilities in depth here, but the quick explainer is that NVIDIA's RTX line is so advanced that it can dynamically render light and shadow by realistically tracing every ray of light in the virtual world. In short, reflections, shadow, and water effects look unbelievably realistic, resulting in more immersive experiences. Ray tracing is truly at the cutting edge of gaming graphics, so if you've yet to experience ray tracing, getting a Razer Blade 15 is a great way to jump in.
All of this raw power is wasted if the screen isn't up to scratch, though. Thankfully, Razer hasn't scrimped on performance here. For gamers who value framerate over everything else, the laptop's Full HD screens come with either 144Hz (Base) or 300Hz (Advanced) refresh rates and 5- or 3ms response times respectively. Those refresh rates mean you can hit triple-digit frame rates for incredibly smooth gameplay, while the low response time will give you a competitive edge on the battlefield. For creators who need the best possible image quality, this Razer laptop also has 4K OLED options available, including a touchscreen variant, but most pro gamers will probably want the extra frames that a 1080p panel ensures.
Whichever model you choose, you're guaranteed a top-notch display. All Razer Blade 15 laptops are individually calibrated to ensure supreme color accuracy out of the box, and with bezels just 4.9mm thick, there's nothing between you and your next adventure.
But what you really want to know is how it actually feels to game on this laptop, right?
Hands-on with the Razer Blade 15
For the purposes of this piece, I was lent the Razer Blade 15 Advanced model, an incredibly powerful laptop that doesn't disappoint. This particular unit comes with the eight-core Intel i7-10875H processor, 16GB RAM, 1TB SSD, NVIDIA GeForce RTX 2080 Super graphics, and a 300Hz 1080p screen. In short, this gaming laptop is a thing of great beauty that I will sorely miss as it makes its way back to Razer HQ.
For starters, it's surprisingly light. When I think of gaming laptops, I instinctively picture something back breakingly heavy with over-the-top decals and lighting. The Razer Blade 15 certainly doesn't fit this stereotype. It weighs under five pounds, and while it's undeniably eye-catching, it's sleek and slim, which means you can take it to the office without attracting stares. Despite being a premium gaming laptop, it's an undeniably discrete choice for players who don't want something so massive or flashy.
Given the Razer Blade 15 is considerably faster than my own desktop PC, I intended to make our short time together as memorable as possible. I dug into my Steam library to hunt down two games I knew have the magical combination of in-game benchmarking and graphical candy aplenty: GTA V and Wolfenstein II.
Despite first emerging in 2013, GTA V still looks stunning today, and thanks to the Natural Visions Evolved mod that was released earlier this year, you can even play it with ray traced effects on PC. And with the frame rate meter uncapped, it's an absolute joy to play. The city now looks photo realistic, and the real-time weather effects are nothing short of spectacular. The game ran more smoothly than ever before too, producing between 100 and 130 frames per second for the most part, only dropping under three figures for a particularly ostentatious explosion. Impressive.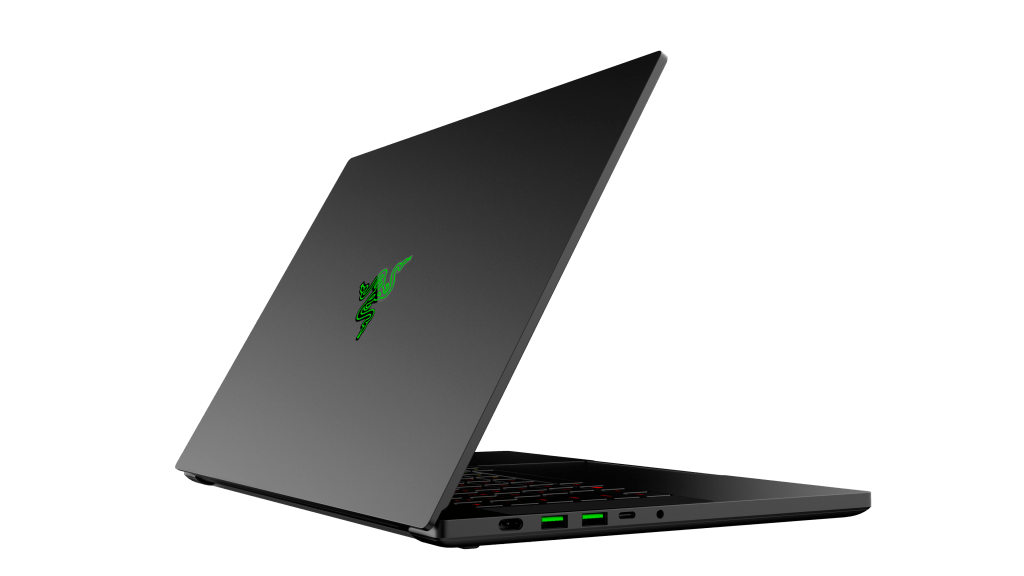 Next up was Wolfenstein II, turning the game up to "Mein Leben!," its top graphics setting, for buttery smooth visuals. In short, Wolfenstein II at max settings ran like an absolute dream, with the in-game FPS counter clocking in at 160fps plus on a particularly action-packed section I've been stuck on for six months. Sadly, the extra frame rate didn't make me any better at the game, but the graphical improvement cheered me up.
I then turned to Call of Duty: Modern Warfare's Warzone battle royale mode to check out the game's advanced lighting and shadow effects in action. Aside from the sci-fi action-adventure game Control, which I didn't get a chance to try for this article, Call of Duty: Modern Warfare is currently one of the best showcases of ray-traced dynamic lighting effects, making my time surviving on Verdansk feel more immersive than ever before. As you'd expect from a laptop of its caliber, the Razer Blade 15 Advanced handled this ray tracing test with aplomb, while hitting triple-digit frame rates in the process.
Finally, I took the opportunity to test the Razer Blade 15's VR performance with the biggest VR release of the year: Half-Life: Alyx. I'd been meaning to try it for a while, and the five-pound, compact Razer Blade 15 made it easier than ever to find a space where I wouldn't knock things over while using the headset.
Read More About the Razer Blade 15 Here
Aside from needing a USB hub for a third Oculus camera (I'm still rocking the original Rift), setting up for VR was very easy, and I was throwing cans and doodling on whiteboards in no time. Performance was incredibly smooth without any frame rate dips on the Razer, which made me truly feel like I'd been transported to City 17. When you're jumping into such a rich game world, you want to make sure frame rate drops aren't going to ruin the spell for you. You can definitely rest easy with this laptop.
The Razer Blade 15 is a joy to use from a gaming perspective, and I'm going to miss those high frame rates and portability when it's gone. But what about day to day browsing? No complaints here. The keyboard is generously sized with a good amount of tread on the keys (with an extended right shift key and half-height directional keys – an improvement on last year's model). The track pad is smooth and accurate, and while a 300Hz screen might feel like overkill for day-to-day office work, it's no coincidence I'm idly looking at gaming monitors in one tab as I count down the hours until I return to my humdrum 60Hz setup.
In short, the Razer Blade 15 is everything you could want in a laptop. Yes, it's a premium price, but you're paying for quality. You won't find the combination of specs this good and a design this sleek in most gaming laptops.
The Razer Blade 15 is available to buy now. Prices start at $1,699 for the Base Model and $2,399 for the Advanced Model.