News
NVIDIA RTX 3070, 3080, and 3090 GPUs Showcase the Future of Gaming Graphics
NVIDIA's RTX 3070, 3080, and 3090 GPUs look to offer a competitively priced way to future-proof your gaming PC.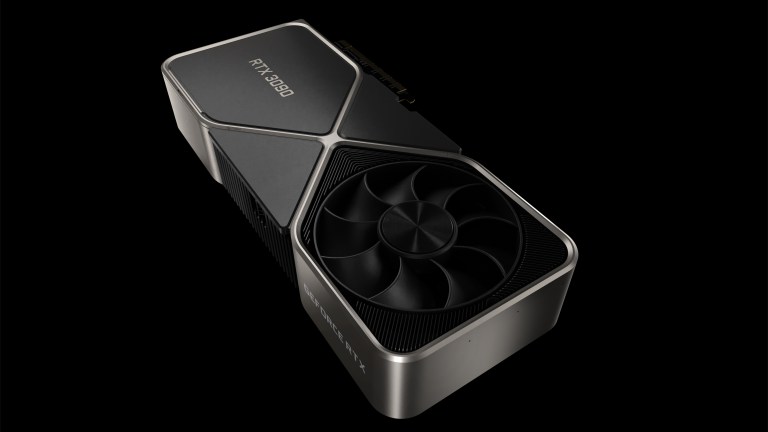 NVIDIA has confirmed the first details for its new GeForce RTX 30 series GPUs, and the specs and prices of these upcoming graphic cards are already sending shockwaves throughout the industry.
Let's start with the low-end GeForce RTX 3070. With its 8 GB GDDR6 VRAM, 1.73 GHz boost clock, and 5,888 CUDA Cores, the 3070 more than justifies its relatively low $499 price point. You'll have to wait until October to actually buy one (or at least receive it), but the card's specs make it a respectable upgrade at an equally reasonable price.
If you're looking for something a little more powerful, then the RTX 3080 may be for you. It features 10 GB of GDDR6X memory as well as 8704 CUDA Cores and a 1.71 GHz Boost Clock speed. While this card is slightly more expensive ($699), it's also going to be the first new Nvidia card on the market when it's released on Sept. 17. It's a pretty nice deal all-around.
If you're really looking to go top of the line, though, then you'll want the RTX 3090. With its 24 GB of GDDR6X memory, 1.70 GHz Boost Clock speed, and 10496 CUDA Cores, the 3090 specs represent a 50% speed improvement over the TITAN RTX. The bad news is that all of that power will set you back $1499 when the 3090 is released on Sept. 24.
Regardless of which card you choose, you'll be able to enjoy a few features that they all share, such as improved cooling performance, improved mechanical structure and design, HDMI 2.1 support, and AC1 Decode functionality which allows you to view high-quality videos while using significantly less bandwidth.
NVIDIA considers the GeForce RTX 3080 to be the flagship card of this lineup, which makes sense given its competitive price, specs, and promises of offering consistent 4K/60FPS performance. However, what's really catching everyone's attention at the moment is NVIDIA's claims that the GeForce RTX 3090 allows for consistent 8K gaming at 60 FPS. You can see some reactions to those 8K visuals in the video below:
There's a lot more info to break down about these cards (we'd advise you to visit the NVIDIA website for the complete technical details), but everything about these cards is a bit surprising. At a time when most games still struggle to consistently offer 4K gaming at 60 FPS, NVIDIA is promising to offer that consistency as well as a glimpse at the future of high-resolution PC gaming.
NVIDIA is calling this the biggest generational leap in the history of their GPUs and that doesn't feel like hyperbole. Best of all, all of these cards are (relatively speaking) reasonably priced. It's enough to make you contemplate building a new gaming PC as the medium continues to be supported by a legion of incredible titles as well as increased support from Microsoft, Sega, and even the PlayStation team.