Features
SDCC 2023 Recap: Inside the Den of Geek Studio And Beyond
Den of Geek was on the ground at this year's very atypical San Diego Comic-Con. Here's what we got into.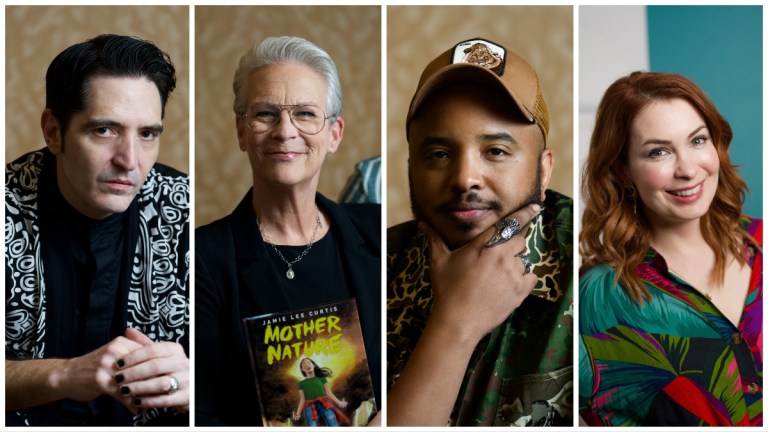 As you may have heard, the 2023 San Diego Comic-Con International was not the usual SDCC experience.
On July 14, the American actors' union SAG-AFTRA joined their writing counterparts in the WGA by going on strike and picketing the Alliance of Motion Picture and Television Producers (AMPTP) for its refusal to grant them a fair deal. Since the details of the strike preclude actors and writers from promoting their union-backed films and TV shows, many of the planned panels, promotions, and guests at Comic-Con had to bow out.
The end result was a Con that very much resembled the event's earlier days before it became a action item on the calendar for big studios like Marvel, DC, and others to showcase their upcoming blockbusters. And you know what? It was all still pretty cool!
Like we've done for almost our entire existence, Den of Geek was on the ground at this year's SDCC – hosting parties, welcoming guests to our comfy studio, and walking the expansive floors of the cavernous San Diego Convention Center. What we saw was post-COVID fandom culture thriving once again, even without the major Hollywood stars.
Now, that's not to say we didn't meet some fascinating folks. As you'll see in the photo essay to follow, we were able to catch up with major figures like Jamie Lee Curtis and David Dastmalchian (both speaking about non-film and TV projects, of course) and a whole host of creatives behind comics, games, geek culture and more.
Check out our photo essay below to see what SDCC 2023 was all about.
Spice Punk – Presented by Den of Geek and Project K
Co-hosted by Den of Geek and the much-hyped Indian film known as "Project K" (later revealed as Kalki 2898 at its bombastic Hall H panel), Spice Punk brought some early excitement to Comic-Con's opening night. Telugu and Tamil cinema stars Prabhas, Kamal Hassan, and more enjoyed the open air courtyard of the Horton Grand Hotel.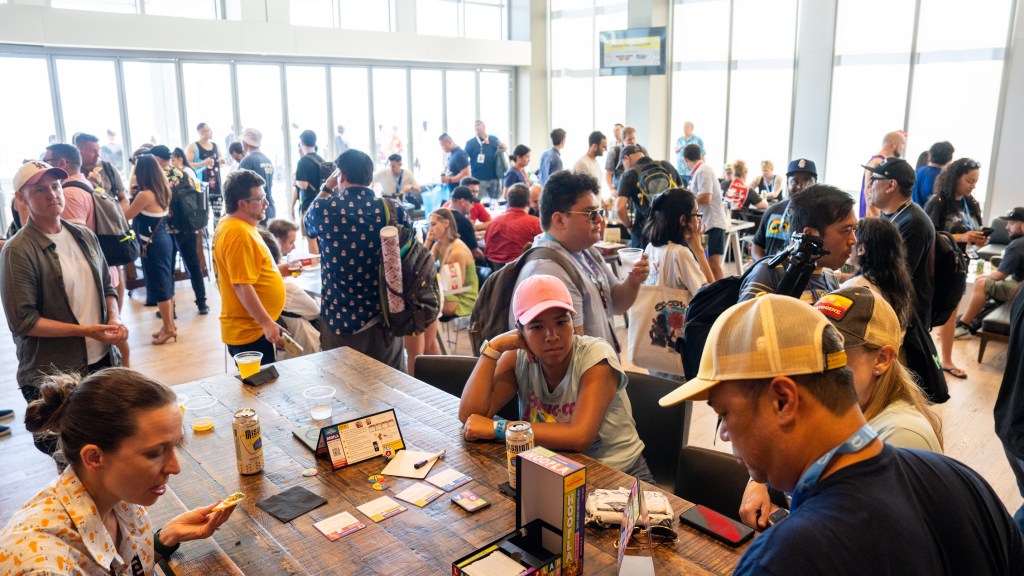 Tabletop Rooftop with Funko Games and Den of Geek
Funko Games and Den of Geek gathered at the rooftop venue Skybox at Diamondview for some mid-afternoon tabletop gameplay. Guests briskly filed in to partake in several of Funko Games' many titles including Indiana Jones: Sands of Adventure, Scream the Game, Nuck Tats, Star Wars Rivals, and more.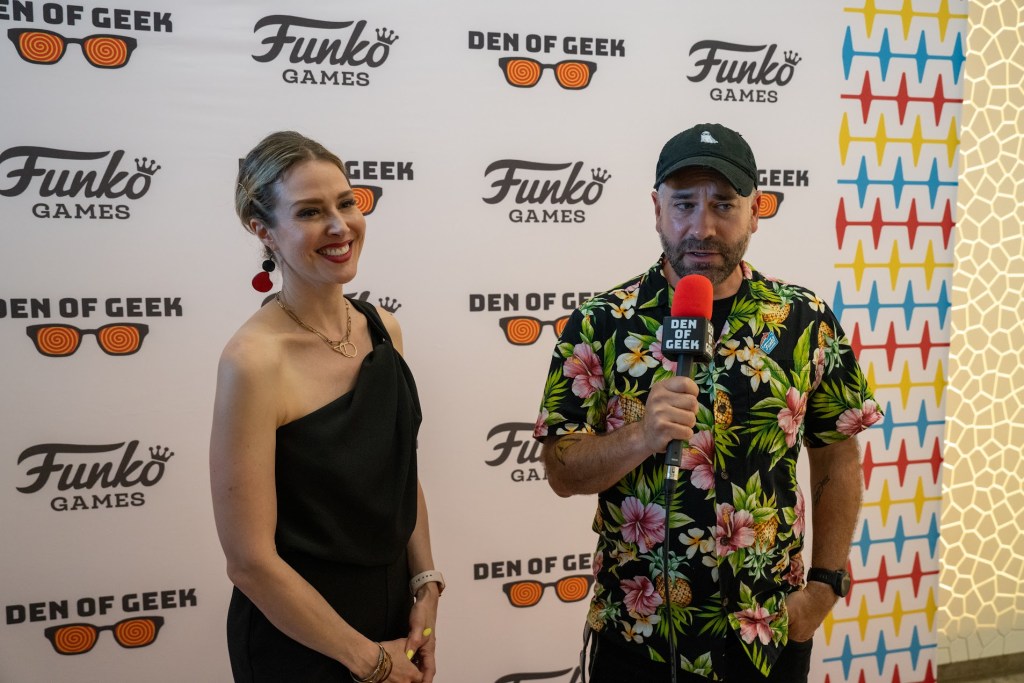 Stay tuned for our full video interview with the team behind Funko Games!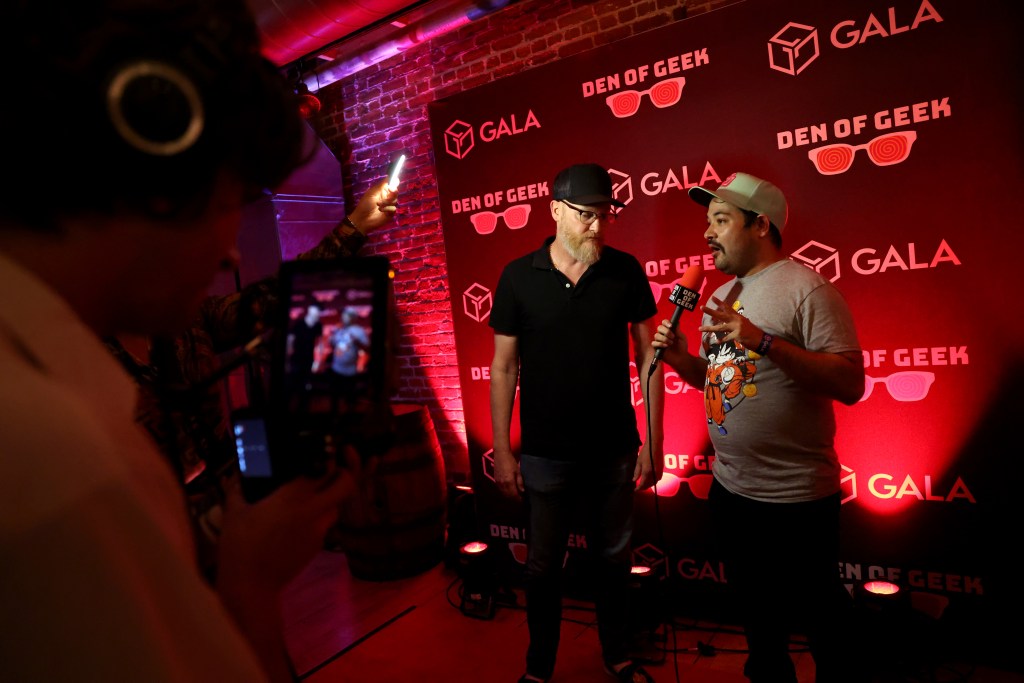 Gala Games and Den of Geek Party
Den of Geek and blockchain games developer Gala Games got together at Mission Brewery to celebrate the future of the medium while grabbing some brews.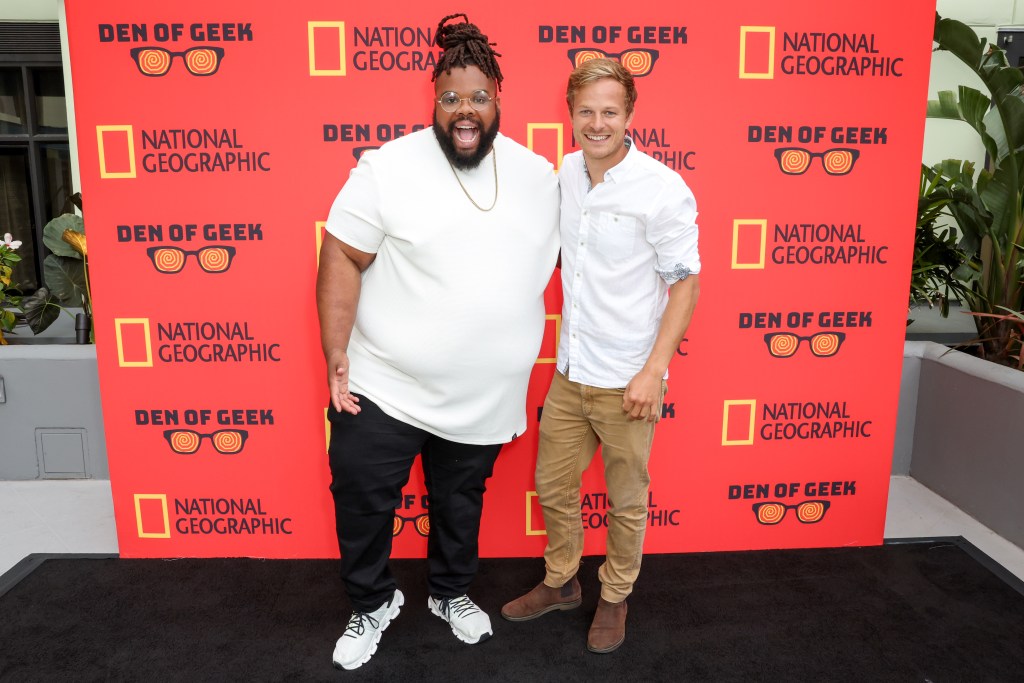 Nat Geo's Annual, Can't Miss Comic-Con Lounge
Closing out Den of Geek's 2023 SDCC events was a lively shindig at Margaritaville downtown with National Geographic. Nat Geo brought many of its new stars to the event including Never Say Never's Jeff Jenkins and Animals Up Close's Bertie Gregory, who got to blow out the candles on his birthday cake.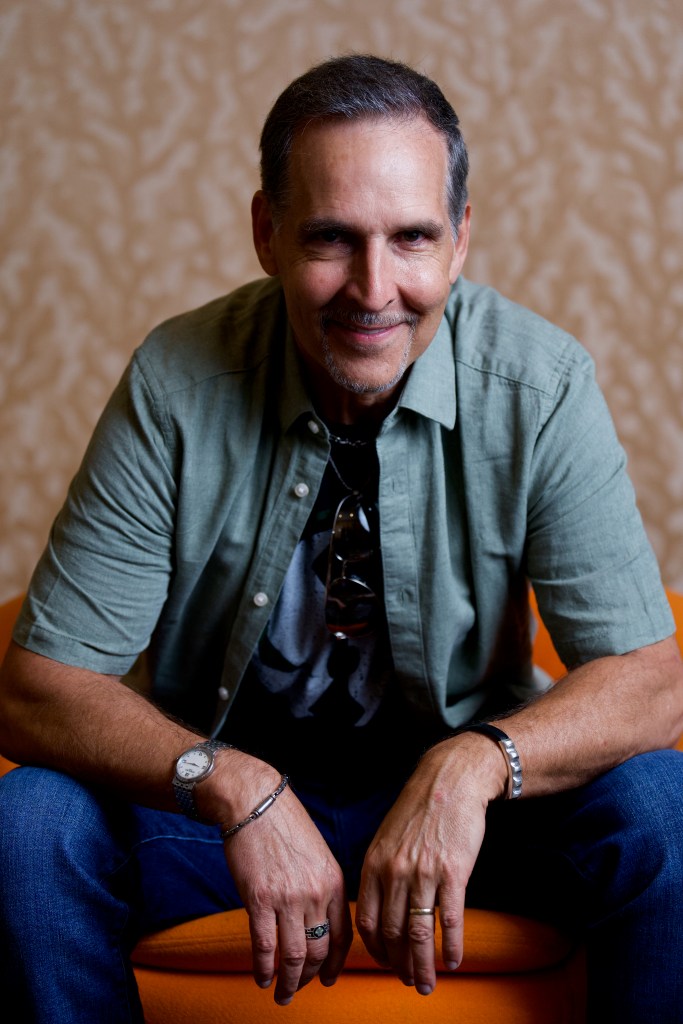 McFarlane Toys
Spawn creator and comic culture titan Todd McFarlane stopped by Den of Geek Studios to discuss nearly 30 years of his iconic McFarlane Toys imprint.
Funko Pop! Yourself
Funko was a big presence at SDCC 2023, creating a mega-sized "Funkoville" home on the Convention Center floor. Dave Beré, VP of Funko's customizable line Pop! Yourself, guided us through it all.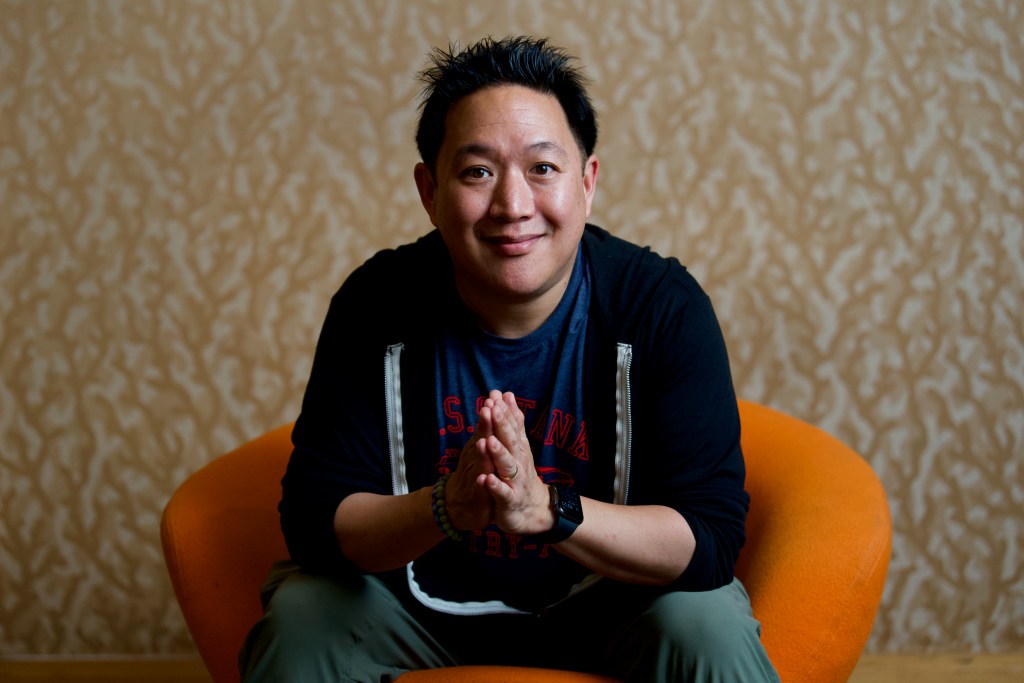 Ming Chen of Comic Book Men
More than five years after his long-running AMC reality show Comic Book Men wrapped, Ming Chen revealed what chase items he's still on the hunt for.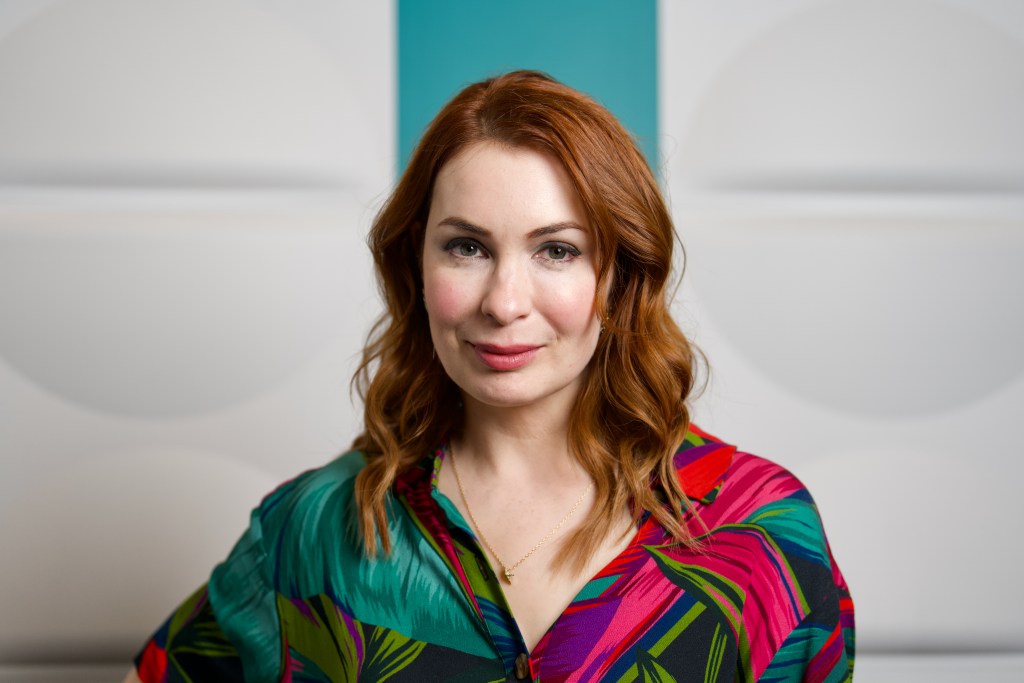 Third Eye
SDCC veteran Felicia Day discussed her new Audible audio original Third Eye, about a failed legendary hero named Laurel. Joining Day were director Jonah Ray and voice actor London Hughes.
Conan the Barbarian
Conan is back with its battleworn title barbarian finally returning home to confront a mysterious threat in a new comic series. Writer Jim Zub talked us through the iconic character's return in Conan the Barbarian #1.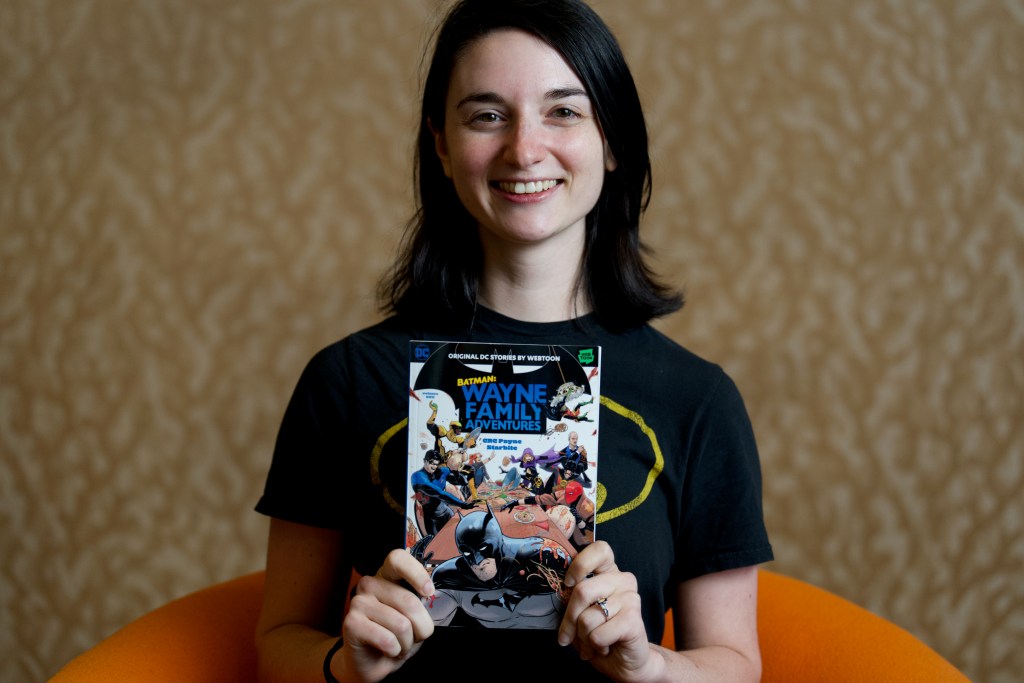 Batman: Wayne Family Adventures
The utterly charming Batman: Wayne Family Adventures has been a big hit for novel online comic platform Webtoon. Batman writer CRC Payne, Red Hood: Outlaws writer Patrick Young, and Webtoon VP of Content David Lee all discussed the phenomenon.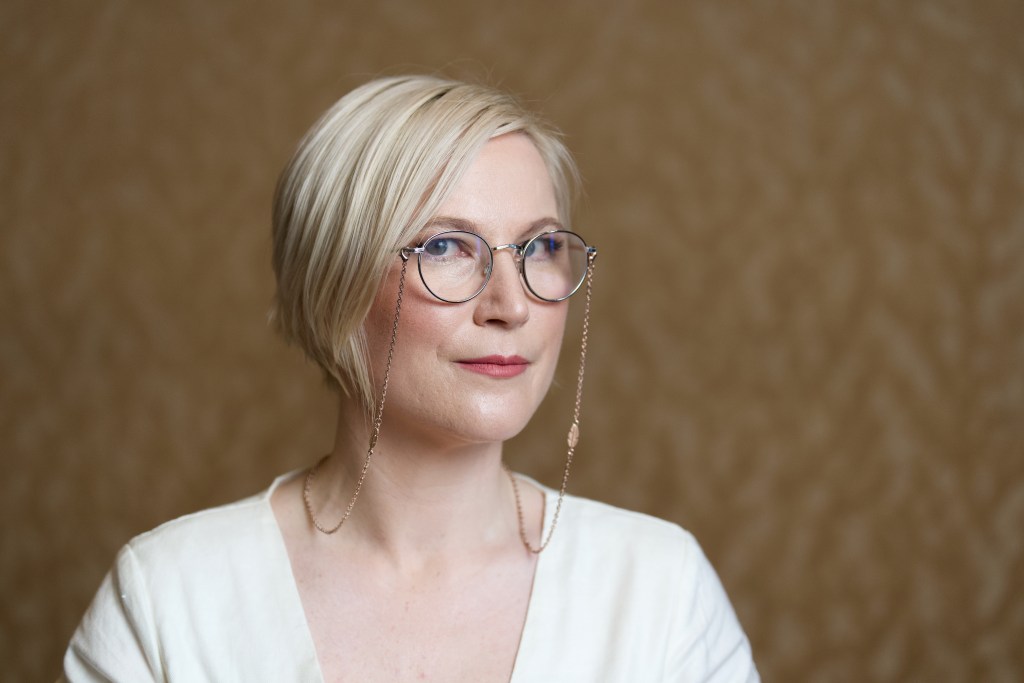 Lore Olympus
Another major Webtoon hit is Lore Olympus, a modern retelling of the Greek myth The Abduction of Persephone. Writer Rachel Smythe stopped by for a geeky deep dive into the classic tale.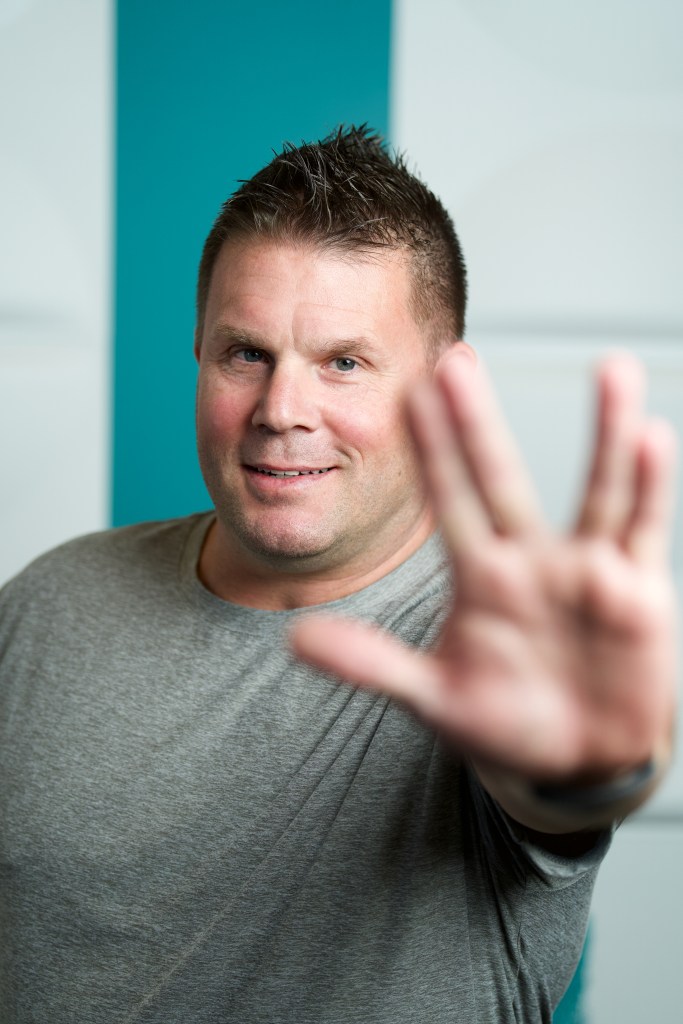 Roddenberry Entertainment
Live long and prosper, friends. Roddenberry Entertainment CEO Rod Roddenberry and Head of Development Trevor Roth talked about the secret to the Star Trek franchise's longevity.
Captain Action
Captain Action, the most important superhero you've probably never heard of, is making a comeback. The folks from Captain Action Enterprises and LBO talked all about the action figure icon at Den of Geek Studio.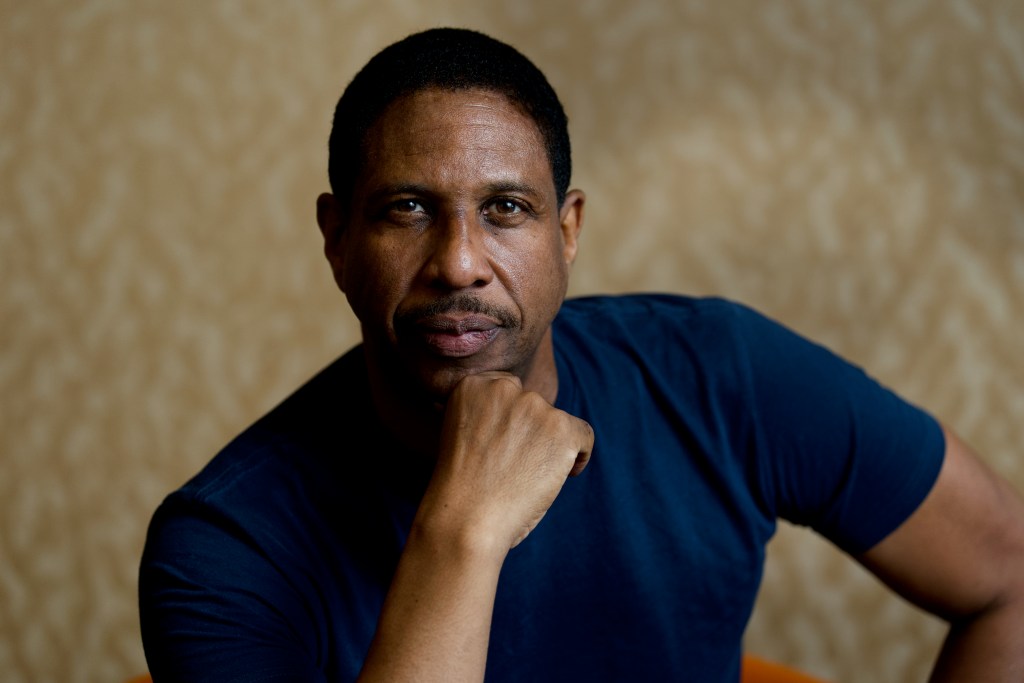 Does It Fly?
Who doesn't love a good pop culture hypothetical? Tamara Krinsky and Hakeem Oluseyi, the hosts behind the weekly podcast Does It Fly? sure do. That's why they stopped by the studio to discuss this Roddenberry Entertainment and Den of Geek joint venture.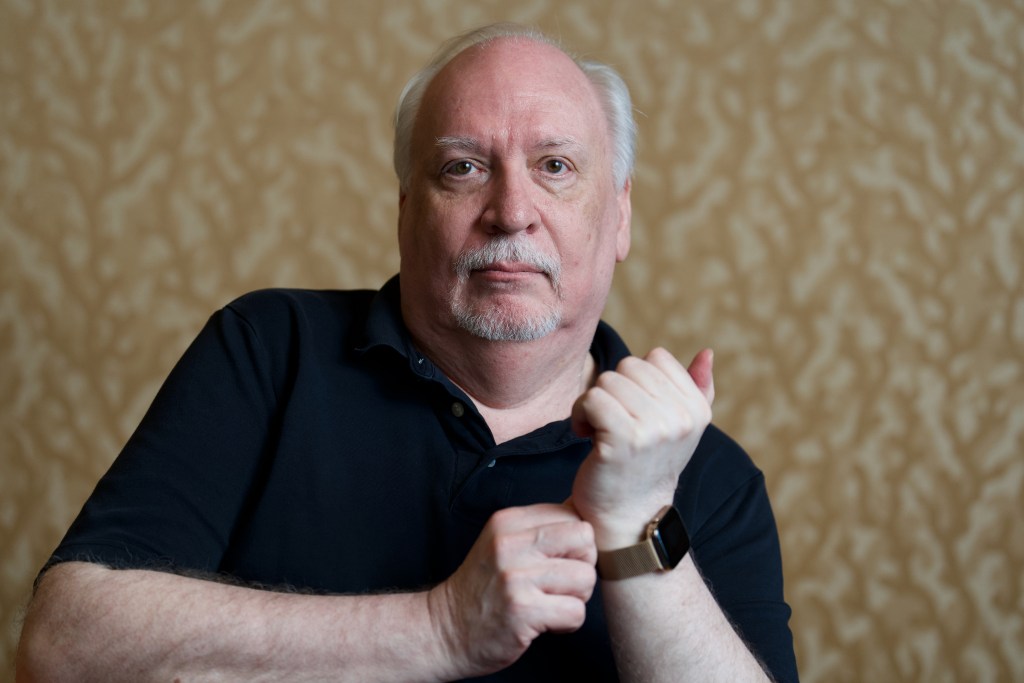 Captain America
Babylon 5 creator J. Michael Straczynski was arguably the busiest man at Comic-Con. Not only did the prolific writer have many new B5 developments to report (including new movie Babylon 5: The Road Home and a fresh Blu-ray release of the series), he was also nice enough to dig in to his Marvel return in the upcoming Captain America #1.
Teenage Mutant Ninja Turtles : Mutant Mayhem
Teenage Mutant Ninja Turtles: Mutant Mayhem will soon premiere on Aug. 2 to continue the story of the beloved comic characters – this time with a fresh animation style. Director Jeff Rowe stopped by to talk about the film's distinct look.
Loungefly
It's never a bad time to buy some merch at Comic-Con, so LoungeFly Senior VPs Derrick Baca and Liz DeSilva dropped in to highlight their most stylish apparel.
Mother Nature with Jamie Lee Curtis
Fresh off her Oscar-winning turn in Everything Everywhere All At Once (and a should-be Emmy-winning turn in The Bear), Jamie Lee Curtis came through to discuss her next project: environmental horror story graphic novel Mother Nature.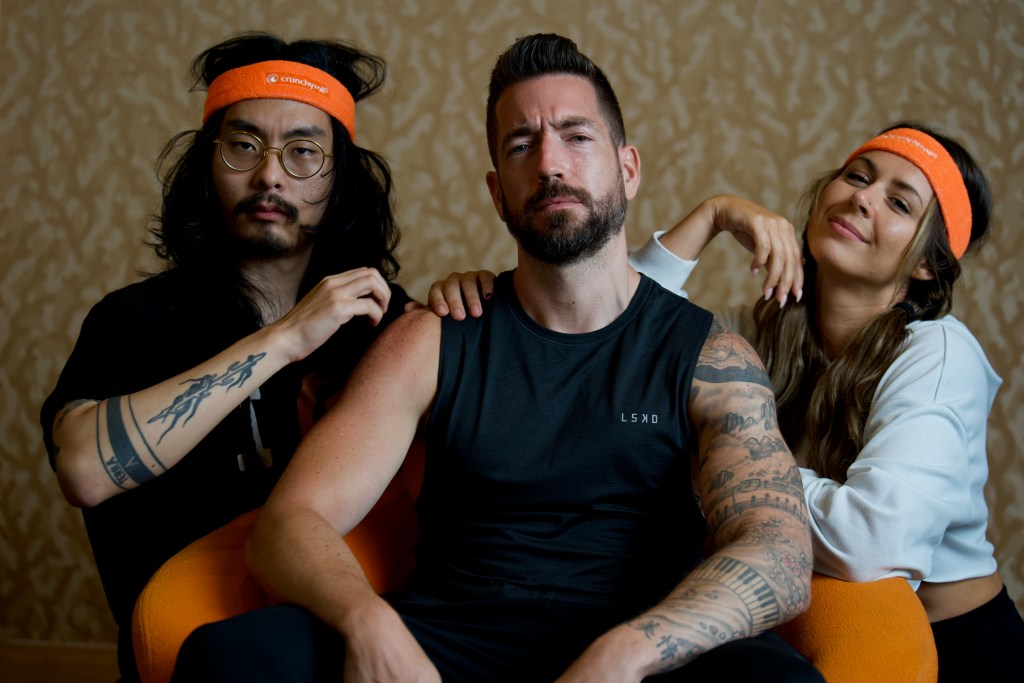 Crunchyroll
Anime streamer Crunchyroll came to San Diego with a clear mission to pump its fans up … literally. On-air talent Tim Lyu, Charles Thorp, and Lauren Moore invited attendees to the Crunchyroll Ultimate Anime Fitness Challenge. That's what the delightful orange headbands are all about!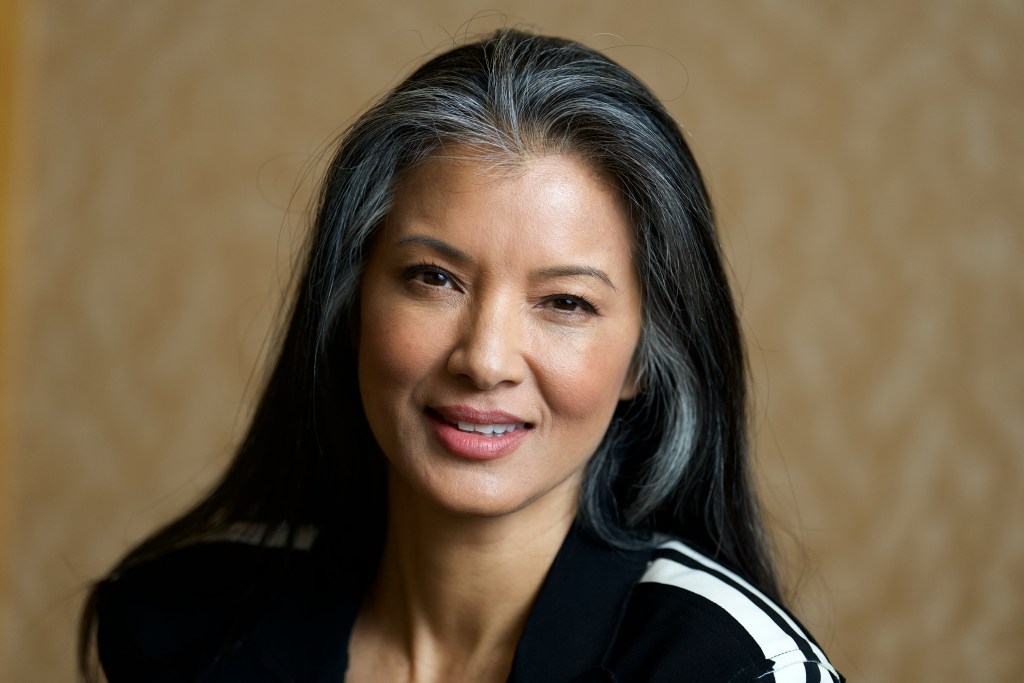 Mortal Kombat 1
Upcoming fighting game Mortal Kombat 1 is set to once again reboot the long-running fan favorite franchise. Den of Geek Studio played host to many of the folks involved in bringing the new game to life, including creative director Ed Boon, story director Dominic Cianciolo, art development director Thiago Gomes, actress Kelly Hu, and actor Yuri Lowenthal.
The Continental: From the World of John Wick
The double strikes underway created an opportunity for SDCC to highlight some of the important talent behind our favorite movies and shows that we might not have met otherwise. This includes Larnell Stovall – the action director of upcoming John Wick Peacock series The Continental. Also stopping by were director Albert Hughes, executive producer Marshall Persinger, editor Ron Rosen, and production designer Drew Boughton.
The Lord of the Rings: The Rings of Power
Speaking of unheralded talent. The Lord of the Rings: the Rings of Power costume designer Kate Hawley talked about what goes in to costuming one of the most opulent and expensive TV properties ever.
Star Trek: The Animated Celebration
To celebrate the 50 year anniversary of Star Trek: The Animated Series, CBS Studios is commissioning five new animated spots in the original's style to celebrate. The spots' creator Casper Kelly (and the creative mind behind Star Trek: Short Treks and Adult Swim's dadaist nightmare Too Many Cooks) chatted with us about the project.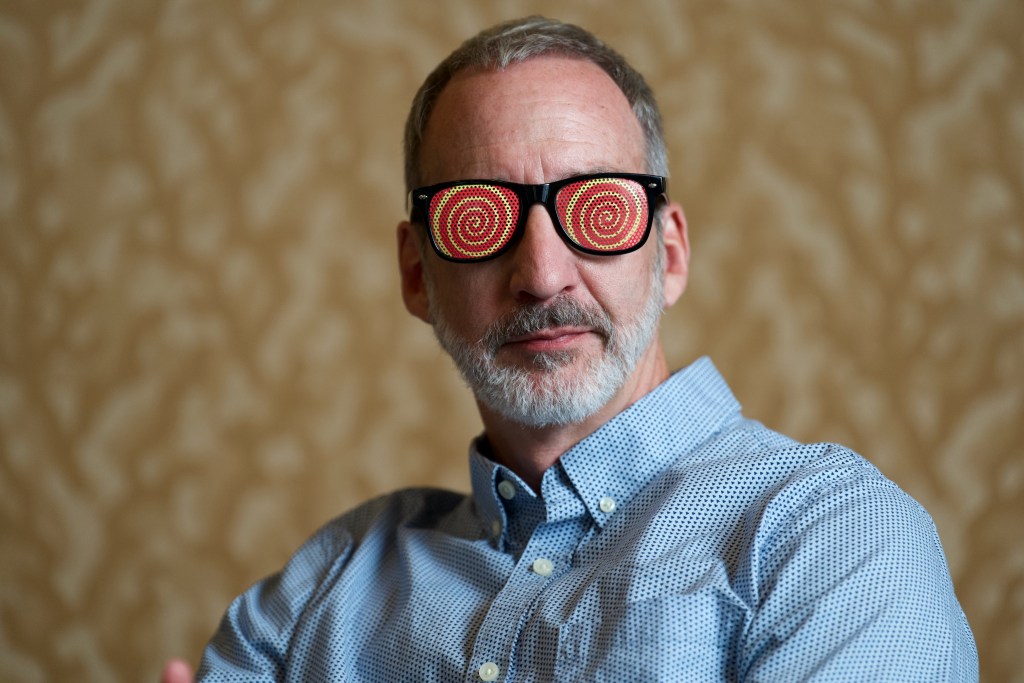 Justice League: Warworld
While the DC live-action universe has hit some … speed bumps, its quality animated movies continue apace. Next up for the franchise is Justice League: Warworld. We were joined by director Jeff Wamester, executive producer Butch Lukic, and writer Jim Krieg to discuss their trip to the brutal Warworld.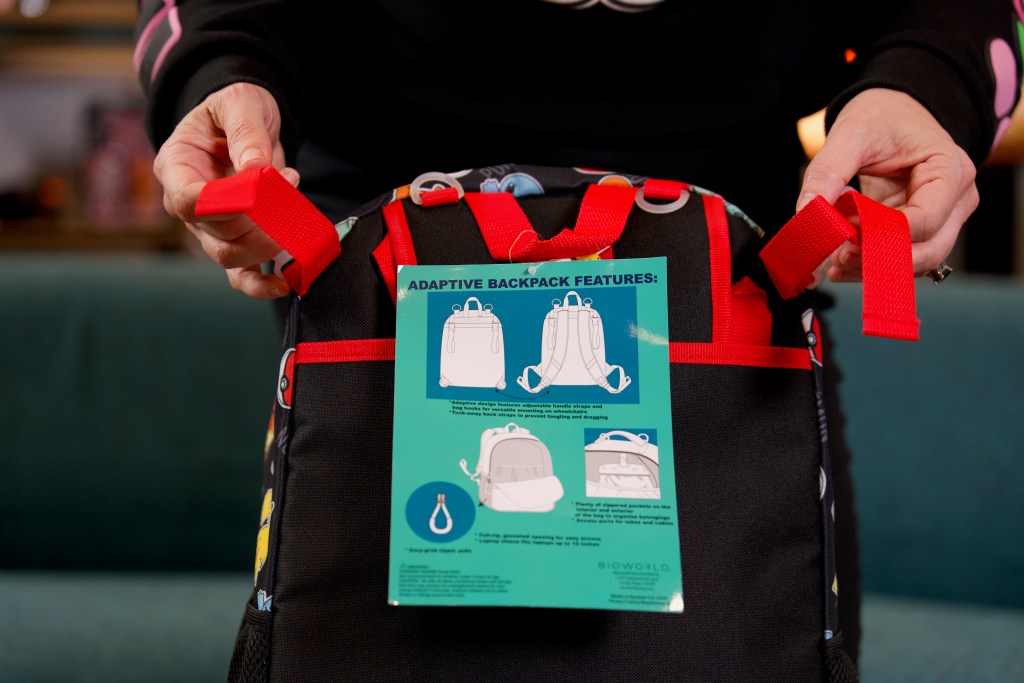 Bioworld
Licensing apparel brand Bioworld has worked with some of the biggest IPs in existence. The company highlighted its new Pokémon backpacks at Den of Geek Studio.
The Creator
With the movie landscape currently packed with familiar brands like superheroes, toys, and even nuclear scientists, it can take a lot for an original idea to squeak through. Gareth Edwards (director of Rogue One) stopped by the Den of Geek Studio to talk about his next sci-fi project The Creator.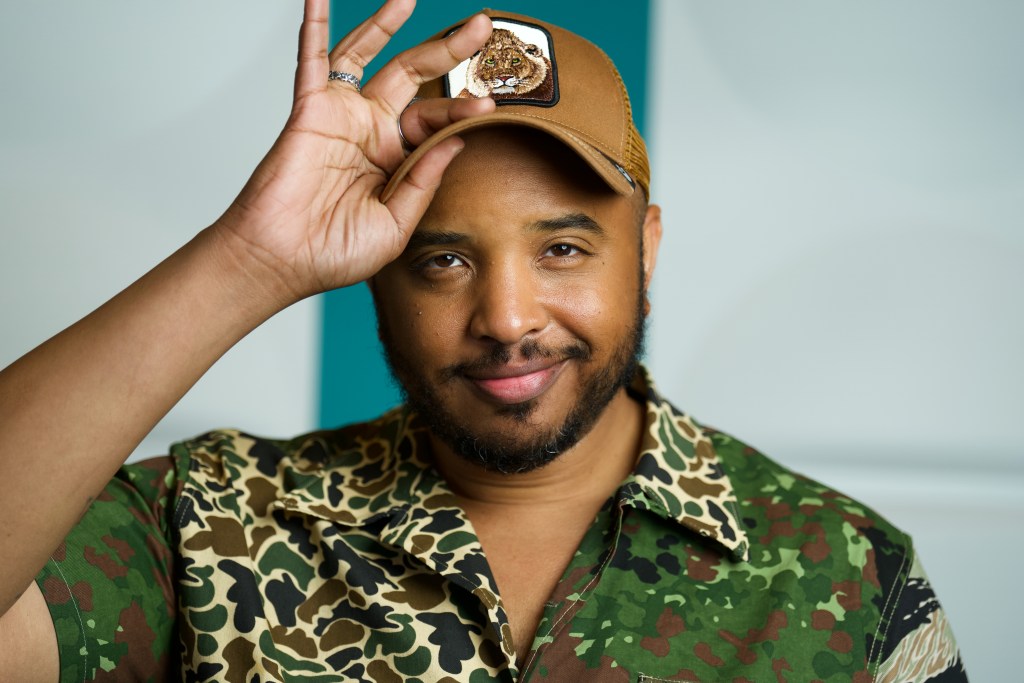 Haunted Mansion
Adorned in one of SDCC's tightest fits (can't take my eyes off that lion hat), Haunted Mansion director Justin Simien spoke about bringing the Disney ride to life (or death in this case).
Invincible
The wait for Invincible season 2 has been a long one for fans. Thankfully, the comic's creator and show's producer Robert Kirkman gave us an insightful look into the eight episodes to come on Nov. 3.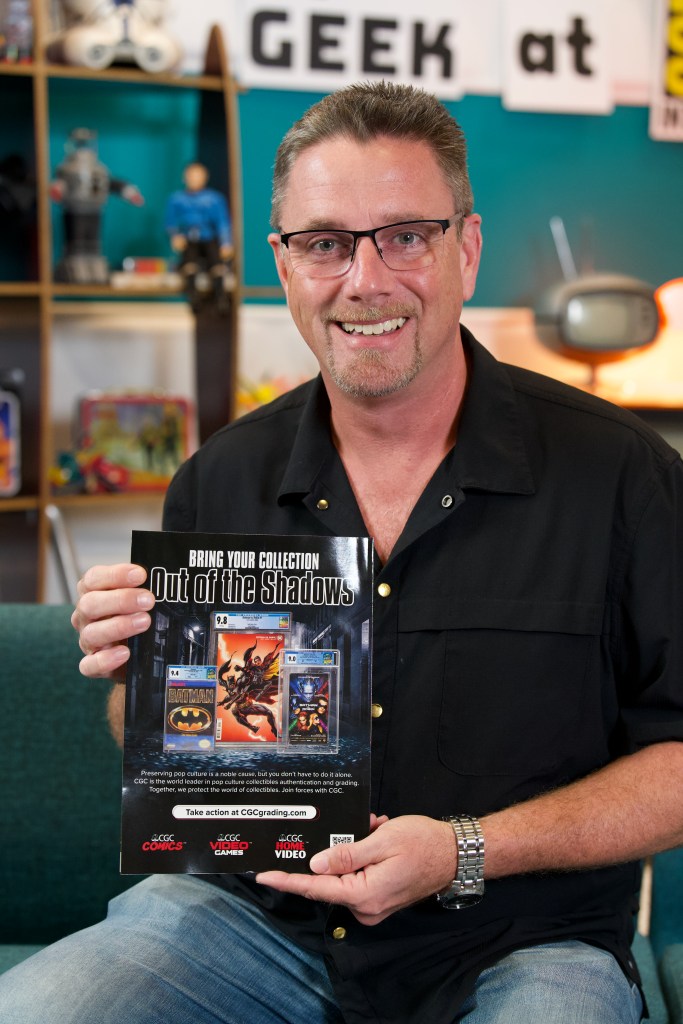 CGC
Matt Nelson, president of professional grader CGC, dropped in to showcase the long-running brand's offerings.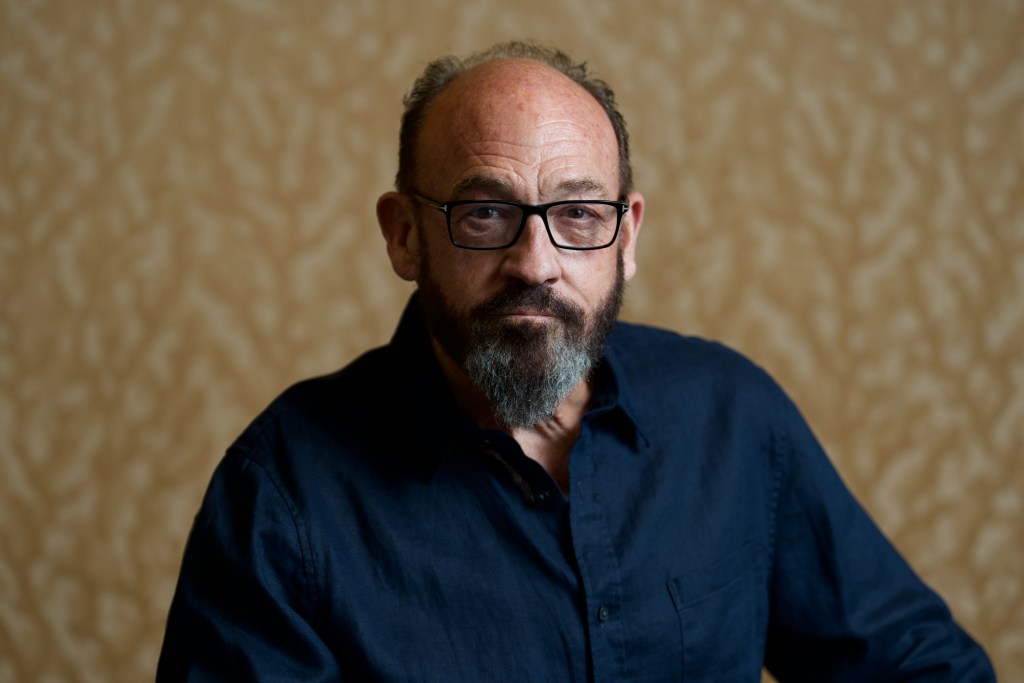 Witchboard
lt's been nearly 40 years since cult horror film Witchboard first premiered. Now The Blob and Nightmare on Elm St: Dream Warriors director Chuck Russell is trying his hand at a remake.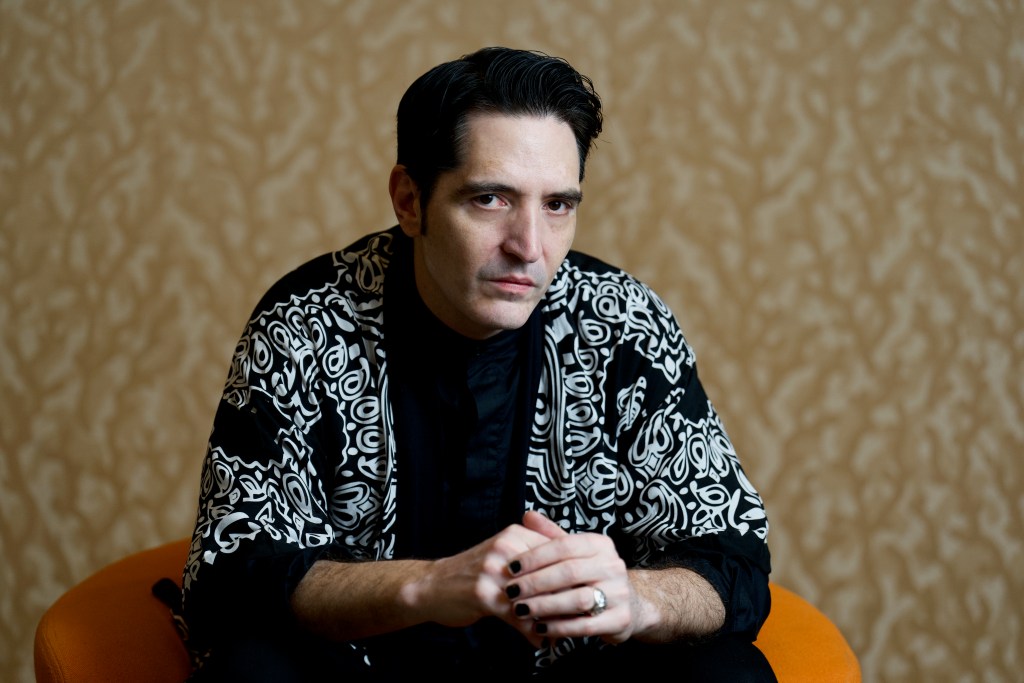 Count Crowley with David Dastmalchian
You've seen acting chameleon David Dastmalchian in geek-friendly projects like The Dark Knight, Ant-Man and the Wasp, and The Suicide Squad. When stopping by Den of Geek Studio, however, it was time to talk all about his long-running Dark Horse comic Count Crowley.
Brian Volk-Weiss
It's no secret around these parts that we love chatting with The Toys That Made Us creator Brian Volk-Weiss. What would a Comic-Con be without another visit from the pop culture maestro?
Marvel Multiverse RPG
Amid all the video games, sometimes you just need the tactile feel of dice. Marvel Multiverse Role-Playing Game designer Matt Forbeck and senior manager of new development at Marvel CJ Cervantes walked us through the tabletop campaigns to come and their game's unique "6-1-6" dice rolls.
Thor Quest: Hammers of the Gods
Thor Quest brings some of the most iconic characters in Thor's orbit together for a kid-friendly adventure. Writers Jackson Lanzing and Collin Kelly stopped by to chat about the God of Thunder in his more youthful incarnation.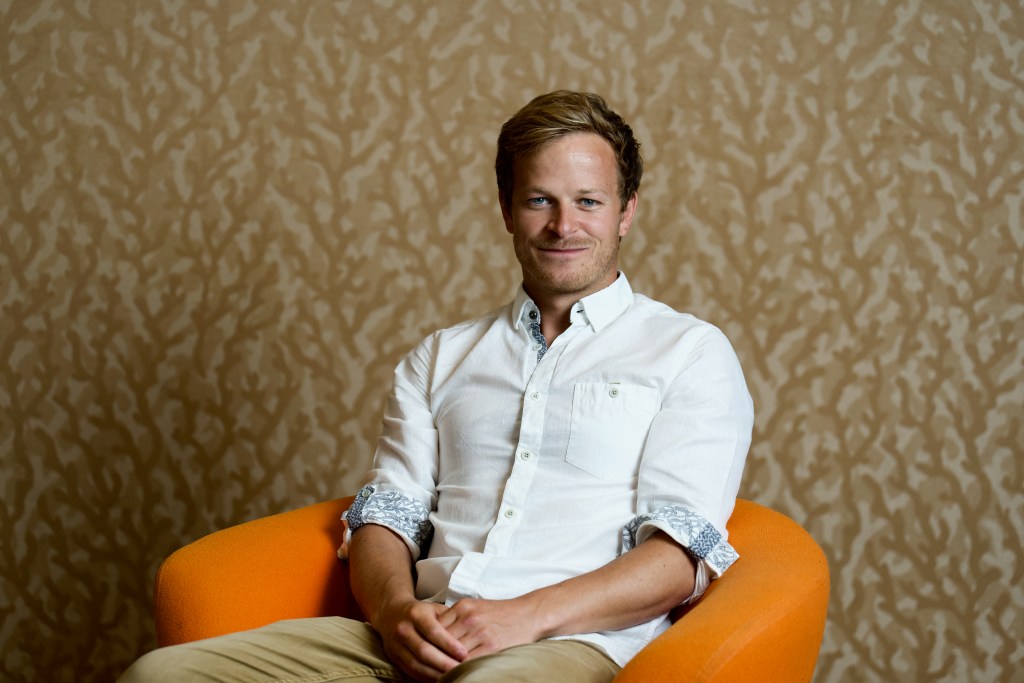 Animals Up Close with Bertie Gregory
Bertie Gregory has been in the wildlife photography game for all of his adult life. Next up in his quest to document both the natural world and the grueling process of actually documenting it is National Geographic's Animals Up Close. Bertie was kind enough to stop by Den of Geek Studio to discuss it all … on his birthday, no less.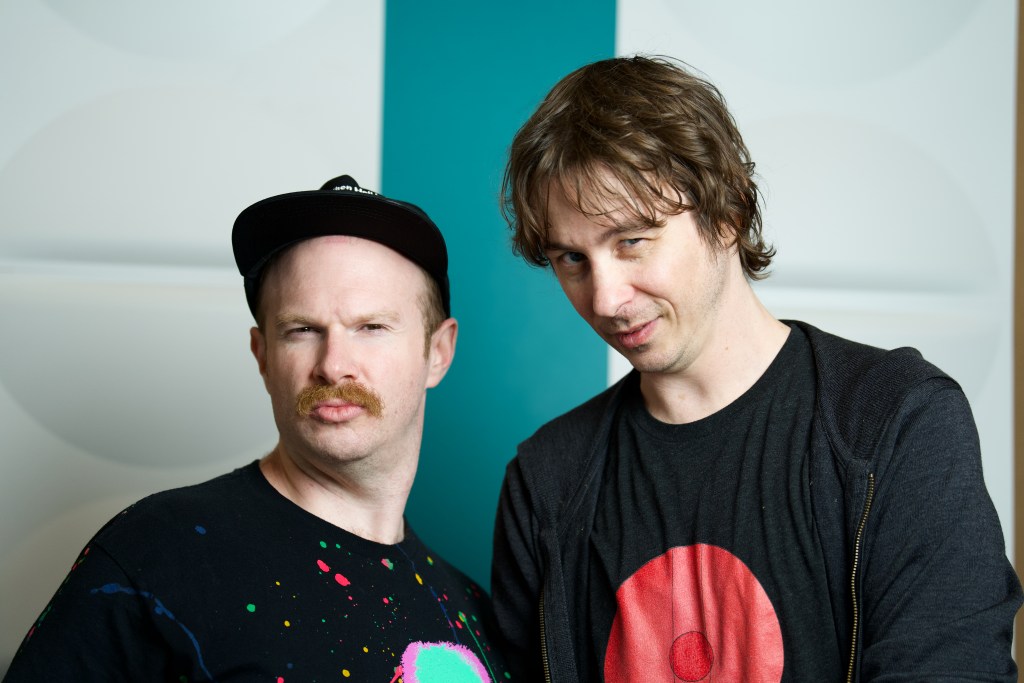 Last Podcast on the Left
Henry Zebrowski and Marcus Parks are two of three hosts of the long-running paranormal/true crime podcast Last Podcast on the Left (third host Ben Kissel was off in Las Vegas celebrating his birthday, per Henry and Marcus). While in San Diego to promote their upcoming vampire comic Operation Sunshine and the Last Comic Book on the Left, they also teased some upcoming LPOTL topics.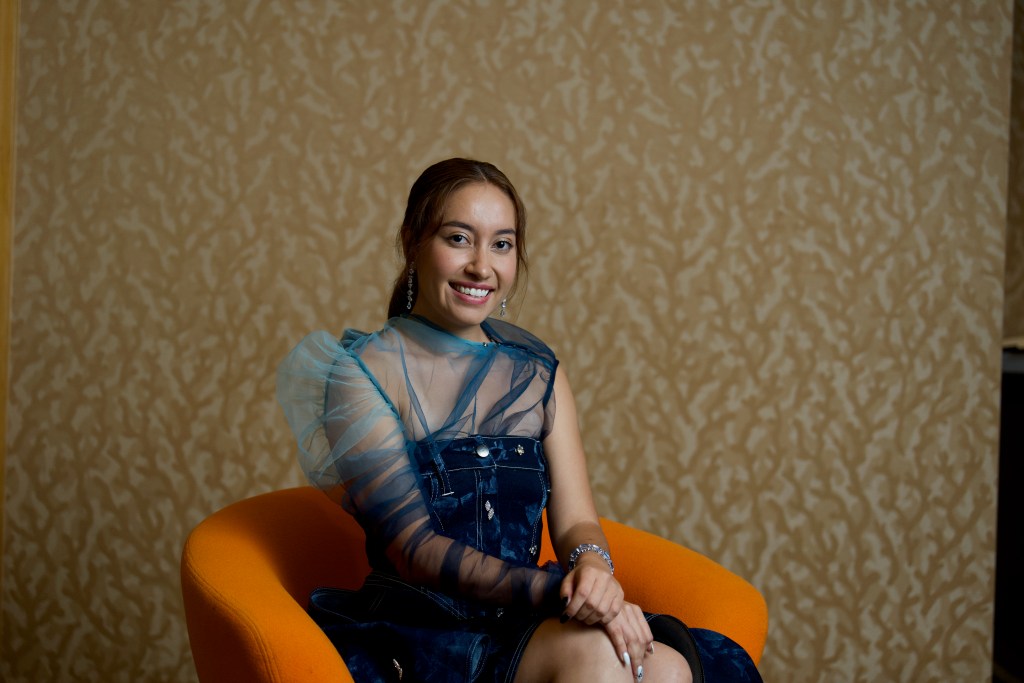 You Can Call Me Bill
Director Alexandre O. Philippe came to Den of Geek Studio to talk about his unique William Shatner documentary You Can Call Me Bill. Making the trip as well was Space for Humanity ambassador and first Mexican-born woman in space Katya Echazarreta. Katya spoke about empathizing with Shatner's existentially-unnerving trip to space.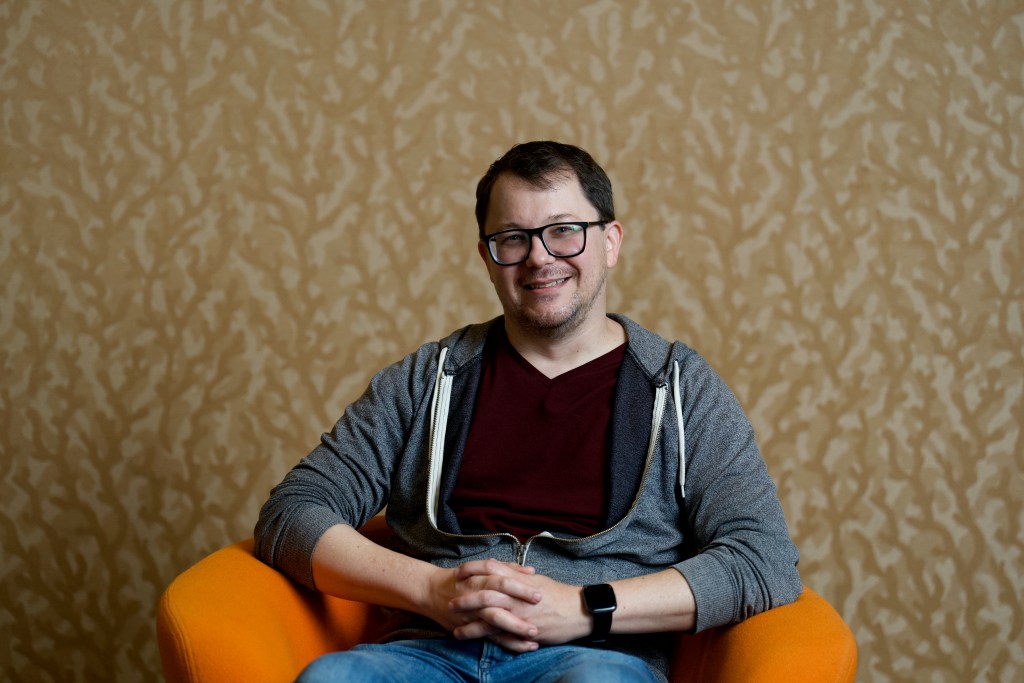 Babylon 5: The Road Home
After five seasons, 110 episodes, and six TV films, fandom fervor for the sci-fi TV classic Babylon 5 still hasn't been sated. Director of animated film Babylon 5: The Road Home, Matt Peters, spoke about bringing J. Michael Straczynski's vision into the multiverse.
It Lives Inside
Premiering at SXSW 2023, It Lives Inside is a horror film about Sam, an American high school student who must connect with her Indian heritage to battle a demonic spirit. Writer/director Bishal Dutta spoke to Den of Geek at SDCC ahead of the movie's September premiere.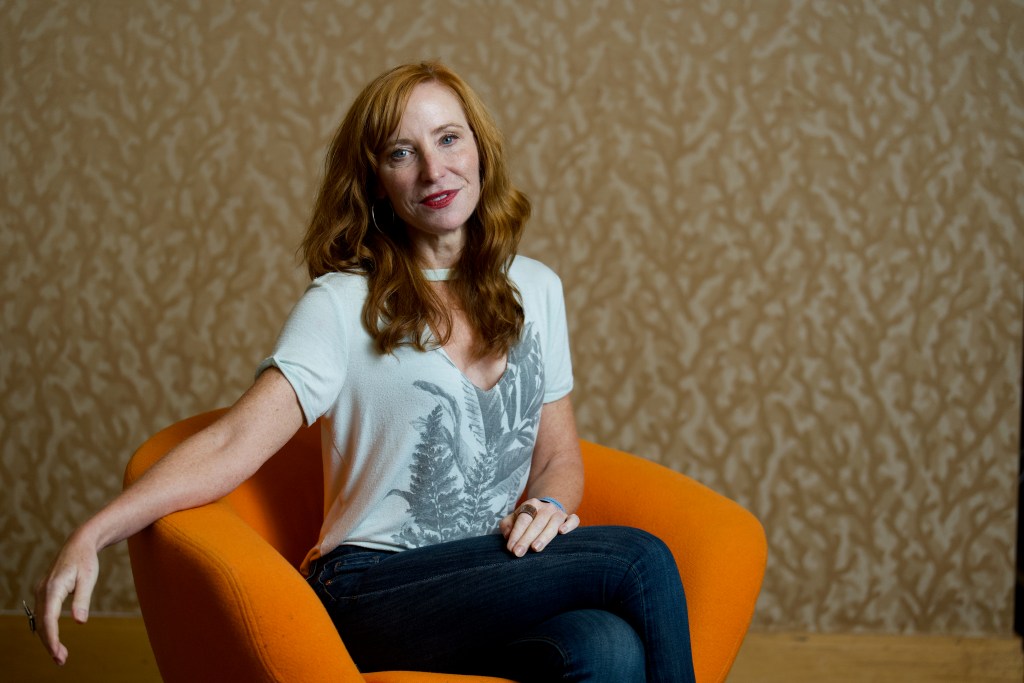 Ghosts of Ruin
Battle Island's Ghosts of Ruin is a unique kind of animated show. Created with the input of its fan backers, the series will take place in a battle royale-style virtual world (in which avatars of some of those paying fans will be killed, as a treat). Den of Geek spoke with showrunner Mike Ryan and actors Karen Strassman and John Eric Bentley about bringing the show to life.
The Amazing Spider-Man
Ahead of The Amazing Spider-Man's Gang War crossover this fall, writer Zeb Wells chatted with Den of Geek about shepherding Marvel's most important character.
X-Men
Marvel revealed at SDCC that Doctor Doom would be leading his own X-Men team in an upcoming issue. Penning that installment will be Gerry Duggan, who stoped by Den of Geek studio to discuss everything mutant.